Transfer Anxiety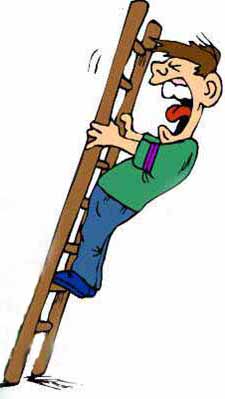 Transfer Anxiety is the very worst part of the crypto user experience.
Does anyone remember a few years back when we'd transfer Bitcoin to Coinbase or another centralized exchange and we might not get confirmation of that deposit for over an hour? Depending on how much money was being sent, this was a very nail biting experience.
We all know that if we sent crypto to the wrong wallet, the money is simply lost. Wondering if we just lost that $10k for over an hour is an extremely stressful experience, even for someone like me who's done it dozens of times. New users have an even worse experience during this downtime.
Sometime in the last couple years, centralized exchanges realized the folly of their system and started sending the confirmation email instantly, before the operation got confirmed in a block. The user experience is much much better now. The second Bitcoin nodes know about the transfer, the centralized exchange sends confirmation before the money is officially confirmed in a block.
Now the longest wait time occurs when the receiver is also an exchange, and we have to wait for exchange1 to release the money to exchange2. This is a vast improvement, because during this time we can see that the transfer is still processing on exchange1 and are not worried that a user error occurred. For self-hosted wallets, the confirmation comes instantly.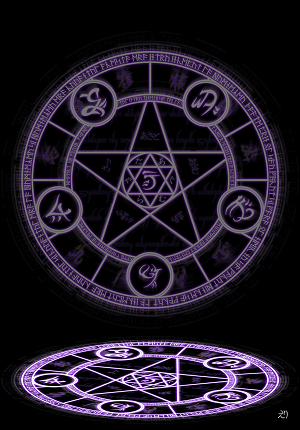 What about Hive?
The 3 second blocks on this network absolutely eliminate the bad user experience of waiting around for the transfer to be confirmed. Transfer anxiety is further limited by the fact that money is sent to and from readable alphanumeric accounts rather than random strings of hex code or other hashes. It's such a small thing, but it makes a huge difference.
Now that the upcoming hardfork is going to reduce irreversibility to mere seconds (compared to a minute) Hive will further reduce transfer anxiety and give the people what they want: instant gratification.
Instant Gratification.
Again, it seems like not a big deal, but it is a huge deal. People want what they want, and they want it now. The crypto solutions that lean into this kind of convenience are going to do quite well when mainstream adoption rolls in. The difference between 4 seconds and 40 seconds is impressive. The difference between 4 seconds and 10 minutes (if you're lucky) is just silly.
Again, we can see here that Bitcoin's security niche is actually a very small subset of what the cryptosphere needs, and that's a good thing. Every chain that does one thing very well is going to succeed. Chains that try to do everything are going to run into massive scaling problems down the line. In a space like this it's better for our network to be an expert in one area rather than a jack of all trades.
Once interoperability comes into play the expert chains will begin to link up, and a greater kind of meta-network will be created. Who's going to want to use something like Ethereum when they can use the meta-network that does everything better, faster, and cheaper? I like Ethereum and the EVM clones, but I also think they're going to be constantly fighting an uphill battle. Work smart, not hard.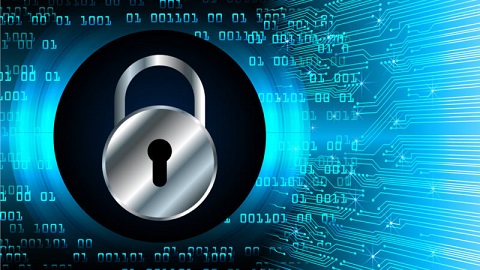 Timelocks
Another big part of eliminating crypto anxiety are a combination of the timelocking and recovery service. If someone gets ahold of our Bitcoin private key, we lose all our money, guaranteed. With something like Hive we only lose whatever is liquid. We can change our active key with our owner key if it becomes compromised, and even if the owner key is compromised we can recover the account without losing any decentralization.
Account recovery is a very underestimated ability of the networks @dan has created. Probably because it doesn't get used that often. But the devil is in the details. The ability to change the database without losing security is a mastered skill in crypto. The things that happen the least often (most notably block reorganizations) are the most important pieces of this tech. It's all about how we handle the edge cases, not so much about day to day operations (just ask LUNA).
Conclusion
There are many forms of anxiety in the cryptosphere, but transfer anxiety is by-in-large the worst one that spans across the entire sector. The networks that mitigate this bad experience by performing faster confirmations are going to go a long way when Average Joe makes his way onto the blockchain.
Nobody likes waiting around for things to happen. People want their decisions to be executed as quickly as possible after they're made. Hive goes a long way to satiate this innate desire for instant gratification and convenience. Account recovery and timelocks are icing on the cake when it comes to the security of the chain and putting people's minds at ease.
Ten years down the line, people are going to realize what Bitcoin is actually for. It's for the banks, governments, and corporations that want to send millions of dollars at a time in the cheapest, fastest, and most secure way possible.
When one is sending $50M to another entity, 10 minutes an a $50 fee is pretty damn quick and cheap. Blazing fast, even. Wait an hour more and the operation becomes virtually irreversible. After a day it becomes set in stone. That's real security on the most trusted settlement layer.
Disruption comes in the form of adoption, not elimination.
Average Joe is having none of that. He wants near instant transactions, not a thirty minute average wait on three block confirmations. Why would Average Joe use the same solution as a multi-million dollar corporation? That doesn't even make sense.
The real winners in all of this are the niche chains that do a couple tasks very well. Ethereum tried to do everything, and look where that got them! Now there are dozens of EVM chains running around acting as the "second layer" to ETH. Surely there are some advantages to this (modular codebase and huge sweeping communities with atomic-swaps), but during real mainstream adoption the solutions that try to do everything will find that they can't do anything as good as the niche chains. They will be filled to the brim and be unable to service all the users that want to participate in the new thing.
When looking at Hive and Bitcoin, there is no competition. Hive and Bitcoin are both networks that do niche tasks that none of the other networks are even attempting to 'compete' with. That's great, as there are still hundreds of niche tasks available for the other chains to becomes experts at. The entire space synergizes together. This is not a competition, but rather a cooperative open-source economy.
Posted Using LeoFinance Beta
---
---