The Lion Analogy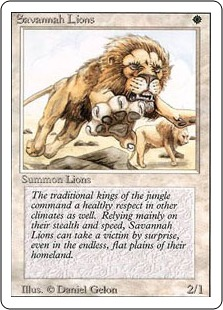 Within this context, traditional corporations can not die, just like a zombie or a vampire can not die, unless they run out of brains or blood to feast upon. They are immortal.
Meanwhile, within this same context Bitcoin is alive. The comparison I make is to that of an armadillo. Things that are alive are just weird and constantly evolving. The legacy economy is not. We are currently stuck in a stagnant cesspool about to collapse once again just like Rome did back in olden days. I, for one, would like to avoid the Dark Ages this time around the merry-go-round.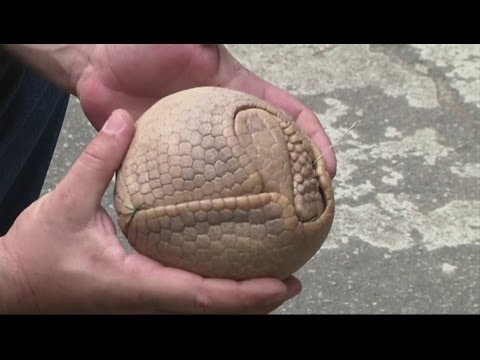 And that's where Bitcoin comes in.
I have also compared Bitcoin to the World Tree. The fruit that fall from this world tree happen to be every other cryptocurrency in existence. This also feels apt.
Within this context I compared Hive to an agave plant. Check out the infinite spiral as a million tokens and dapps burst forth from this hearty desert plant that doesn't even need water to survive the harsh droughts that come our way (even if growth does grind to a halt and we cannibalize ourselves a bit). Again, this feels like an apt description of what is going on. There are so many valid analogies that stem from life, death, and the constant process of evolution/extinction that emerge from environmental change around us.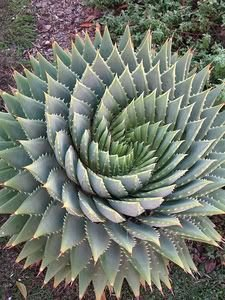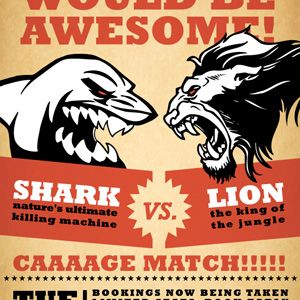 And now I have a new analogy.
Within this new context, these central banks, too-big-to-fail institutions, and mega-corps, are apex predators. Nothing can kill them and they will kill and feast on anything unlucky enough to cross their paths. The world is a savage meat grinder.
In this world, humans are the cryptocurrencies, but at this stage of the game, we haven't even invented tools yet. We can't defend ourselves from the apex predators, let alone consider hunting them ourselves. That would be suicide!
Of course, none of these apex predators actually hunt the humans by design. They feast on other prey in the wilderness. For the most part the humans are safe in their villages. The tribe protects itself. However, wonder too far out into the jungle, and you never know what might happen to you.
We are just beginning to set up farms and learning to hunt/trap prey out in the wilderness, but don't let a dire wolf catch you skinning a deer, or you'll be forced to run and the wolf will eat your lunch. There's no way to prevent this. Sometimes we just get unlucky. The lions have all the force and we have none, but we are still quite crafty. We are forced to be crafty given the situation we find ourselves in.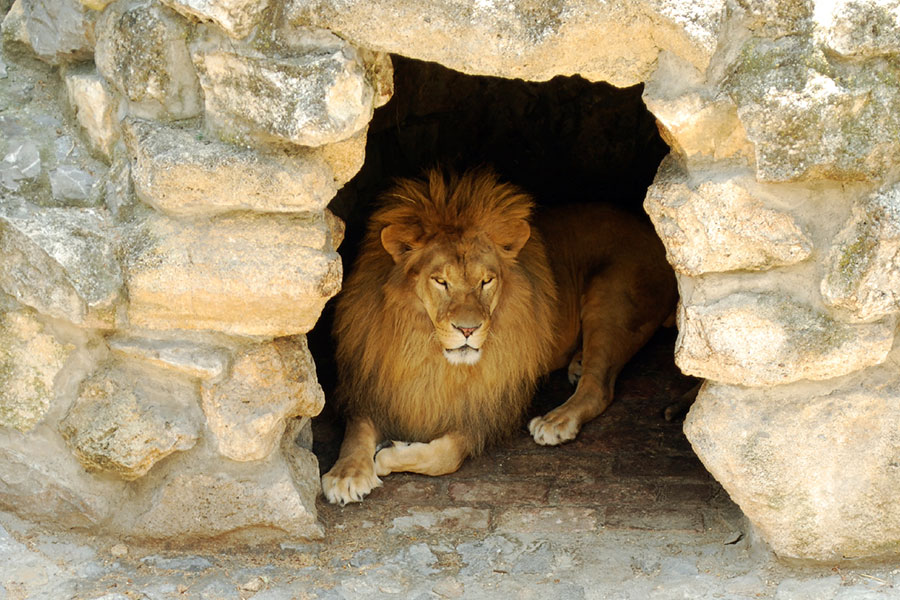 But it won't be like this forever, will it?
The tribes will gain power.
Better defenses and weapons will be invented.
At a certain point it will be the predators that fear us, not the other way around.
I really can't see it working out any other way in the long run. What happens when someone gets attacked by a shark when all they wanted to do was take a leisurely swim in the ocean?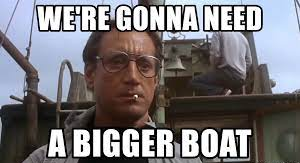 Even just the existence of the movie Jaws created extreme irrational fear of apex predators, to the point that we humans took that extra effort to just run around killing them as if they were still a threat. I think this is exactly what's going to happen a few decades down the line. A crypto community will just decide that a corporation is a threat to them, and it won't matter if that is true or not.
That community will straight up murder the corporation and justify it as they bathe in its blood. The thirst for power doesn't suddenly go away because we decentralized our power structures. Groupthink is a helluva drug. I think we are going to see some truly wild outcomes when communities realize how much power they actually have within this ecosystem that had them over a barrel for their entire lives. Revenge is a dish best served cold.
People do crazy things when they realize that power dynamics have completely flipped from what they used to be. It puts them in a position they've never been in before, and it's very hard to speculate on what they'll do with that newfound power, but we've seen what's happened in the past, and it is not always pretty.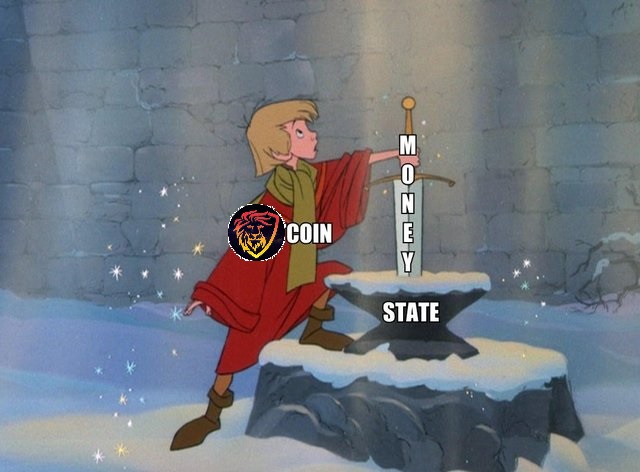 So imagine, if you will, if cryptocurrency was more like a tool such as a hammer or a sword. What is a lion or a shark gonna do with a sword? Tools are not nearly as useful to the beast than they are to the communities that wield them. Even in the hands of a vampire, a silver sword doesn't really make them that much more powerful (if at all). They already had all the strength they needed to feed on and dominate the weak. Put that sword in the hands of a person, and now they can slay the vampire, or at least brandish it so the vampire goes somewhere else; onto easier prey.
The world is evolving
None of these analogies are perfect, but they all make a bit of sense in the way I present them within the borders that they are framed. Apex predators used to be uncontested kings of the jungle. Unfortunately for them, humans learned how to communicate and pass on information from one generation to the next. Our collective knowledge database has been persisting for thousands of years, even if that information and wisdom was simply passed down by word of mouth or perhaps even mythology.
Crypto is changing the entire game. This is an evolution of epic proportions, one that is not truly realized by anyone, and could never be fully grasped by anyone. This thing is bigger than any one person, and it will continue to amaze us no matter how 'bullish' we remain.
Power from tribes and communities was stripped long ago by the industrial revolution. It was stripped by the corporation. It was stripped by the government. It was stripped by intellectual property law and monolithic institutions acting as the 'trusted' gatekeeper of their respective fields.
All of that is coming to an end; communities are once again being empowered. Once that happens all these apex predators will once again fear the might of communication, collaboration, and ingenuity. Let's hope we rebuild something much better than we did the last time around. After all, such is the nature of evolution.
Posted Using LeoFinance Beta
---
---