Ripple is going to win the Lawsuit vs the SEC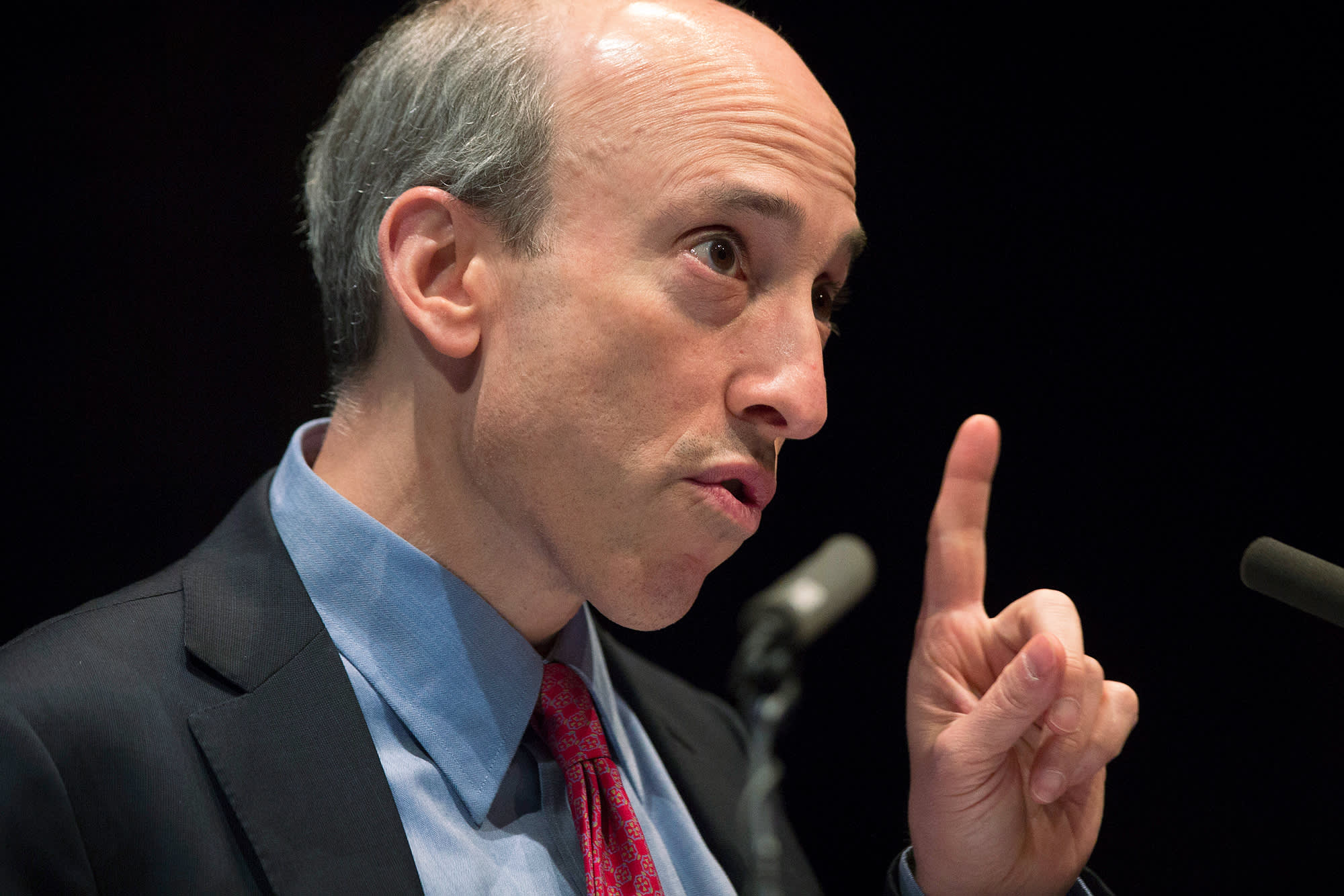 The SEC is about to experience perhaps the most singlehandedly embarrassing defeat of all time. Ripple is going to win this court case. Can you imagine? Ripple? XRP? Really? The most centralized premined flagrant network out there? Sounds too good to be true honestly. Maybe it is, but I doubt it considering what I'm seeing.
What do we see?
The lawsuit crashed the price of XRP while making the cryptocurrency holders the biggest victims in the story, meaning that the SEC has actually hurt the people that they were supposed to protect, the investors.
Yeah that's a fun fact, what else?
"This is a federal government agency that works for us. It's part of the government, we should feel outraged, like the idea that now everything under Gary Gensler's view is a security is crazy talk."
lol wut?
The SEC dropped their "expert" testimony. The guys who were trying show that XRP holders had an "investment contract" with Ripple are... gone? lol how? I won't pretend to know what's going on, but it's hilarious. That's for sure. This "investment contract" argument is the basis for applying the Howey Test. So not only does the Howey Test fail every prong, but the requirements for even attempting to apply the the Howey Test in the first place aren't panning out either. WILD!
Nobody thinks it's going to trial.
Okay so I didn't know this is how it works, but apparently both sides of the case have filed for summary judgement, which means they do not want this thing to go to a jury trial. I honestly didn't even realize that was an option. Can you imagine that? Going to a full on other jury trial after two fucking years of litigation? Insane.
But neither side thinks it will come to that, because apparently jury trials are normally reserved for situations in which the facts are in dispute. That isn't the case with this lawsuit. Both the plaintiff and defendant agree on all the facts of the case. The only thing in contest here is the application of securities law and the claim by Ripple that the SEC is overstepping their bounds by trying to bring XRP into the category of "unregistered security". They make a surprisingly good case even though common sense would tell us otherwise.

Buy the news.
There will be no speculation on this one (except for the speculation we already see happening on XRP). The worst-case scenario in most people's opinion at that point is that Ripple will get fined. The ultimate worry was that it would be banned within the USA which appears to be completely off the table at this point.
But the point that ultimately needs to be stressed is that if Ripple magically wins this one, the entire crypto market will almost certainly go into a huge rally. Billions of dollars have been sidelined because of regulatory concerns. A win here would be huge for all of crypto, not just Ripple and XRP.
Also it's significant that this would be one of the few events in crypto that can't be priced in. No matter what the evidence is, everyone knows that Ripple should lose. This is 100% a, "I will believe it when I see it with my own eyes," scenario. No one outside of the XRP ecosystem would ever bet on Ripple to win. The facts don't matter. The sentiment is clear.
Thus, when they ultimately do win everyone is going to be shocked. More importantly, they'll realize if XRP can't be regulated as a security, neither can Ethereum. And if ETH can't neither can BTC (exponentially so). Don't forget there are a lot of people who think that the government can "just ban" BTC. Does it matter that China has banned it and failed dozens of times? Nope. A lawsuit in favor of Ripple changes that mindset. Perception is reality.
Even in the case of settling out of court, Ripple is so far ahead that the terms of that agreement would be INSANELY good and well worth the deal. Imagine if suddenly XRP could be traded in all the places that BTC can't be because of a lack of regulatory clarity. Obviously that would be an intense development. So many maximalist tears. One can hope.
More on the Howey Test.
An investment of money, in a common enterprise, with the expectation of profit, derived from the efforts of others.
Not an investment.
Not a common enterprise
No profit expected (confirmed by 1000+ buyers)
Derived from the effort of others.
It is obviously very easy to make the claim that XRP is an investment of money with the expectation of profit, but Ripple has done a surprisingly good job of arguing the counterpoint to that. Even more funny is that the XRP community is on board because they know if they win this lawsuit their bags get filled, which is such a hilarious paradox and conflict of interest. Imagine going into a court of law and claiming that XRP isn't an investment contract so that you can make money on your XRP investment. Super funny, and somehow a valid argument in court.
But those are just two prongs.
A common enterprise derived from the efforts of others is much harder to prove on an open network in which anyone can build anything that makes the network more valuable.
Common enterprise, in relation to an investment contract, is a way for common objectives to be followed by two or more firms. It is when the profits (or fortunes) of the investor are combined with and depend on the success of third parties that are hired or those offering or selling the investment.
Okay, so in Ripple's case... what are the two or more firms? Was Ripple "hired" by investors to make XRP better? What happens if Ripple ran out of XRP? It's not a stock. They can't print more like a corporation can print stock. It's totally different from other assets that are labeled a security.
All these questions and more lead to one obvious answer:
YOU CAN'T USE 100 YEAR OLD LAWS TO DEFINE CRYPTO
Truly, that is what makes this situation such a clutch example. Everyone knows from common sense that XRP is a security. Well, guess what? Common sense and THE LAW do not mix. Welcome to the real world.
Every year that ticks by more and more people are getting into XRP. It has a limited supply, and is almost guaranteed to get more and more decentralized over time just like many other cryptos we see. Yes, it is very easy to criticize Ripple for 100% premining their token and launching an ICO, but also look at networks like BTC and ETH. Seriously though. Almost every crypto in existence was 100% premined at inception. There are very few exceptions, and Ripple's CEOs point that out constantly. There's a massive double-standard here.
This is simply the nature of decentralization and adoption. A project can never be decentralized at inception because nobody knows about it. Only by grinding out code and doing some marketing can decentralizations occur. That's just the way it is. Perhaps XRP gets just a little bit more shit than they deserve. Especially now that it's been up and running for literally a decade (launch 2012) without a critical failure in sight. Time in the market matters.
Conclusion
The SEC case against Ripple is completely falling apart, and it's absolutely hilarious. The SEC is trying to regulate by enforcement and bullying those in retrospect years after the fact. Most entities have to fold because they do not have the money to defend themselves. Brad Garlinghouse claims they will end up spending $100M on this case by the time everything is over and done with. I find that hard to believe but meh, whatever. Let him exaggerate the situation if he wants.
This case is an extremely important milestone for crypto. A victory here will change how the entire world looks at crypto, and will prove once and for all that trying to use 100 year old laws to regulate this space is a complete fail on every level.
---
---