Pave the Way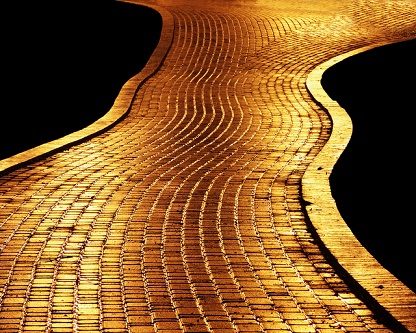 Making it easier for those who come after us.
Pioneers get a lot of accolades, and for good reason. Being the first to do something is a very difficult task. Obviously it was harder to climb Mount Everest in the 50's than it is today (even though it is still extremely dangerous)
A year ago I moved from CA to PA. Even though the journey was the longest grind I had ever attempted, it's not like it was dangerous or anything.
To seek out new life and new civilization.
To boldly go where no one has gone before.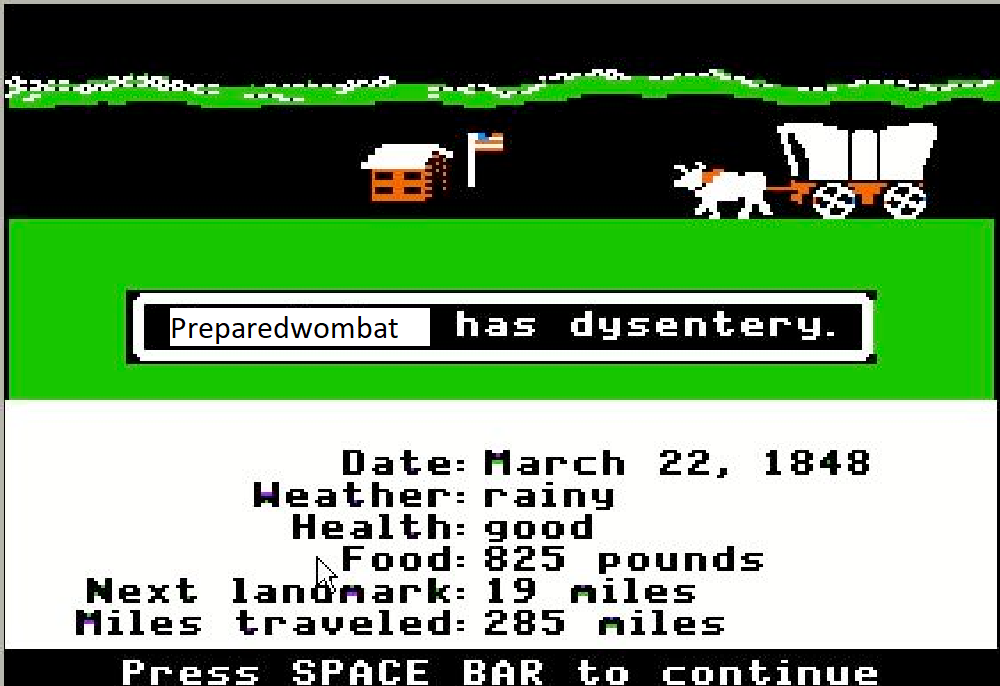 My trip look about 5 days
Know how long it took a covered wagon to go across the country? Something like 14 miles a day on average. That same trip took 200 days to accomplish less than 200 years ago.
Have you ever thought about how weird it is that building the roads we drive on is way way more difficult than traveling by covered wagon? How many crews and night shifts have to work constantly in order to, not only build the infrastructure, but to maintain it... So many... But once the thing is built, it was obviously more than worth it, as millions can travel over those roads going 50x faster than they would in a horse-pulled contraption that could break down at any moment. It is in this way that we can see that building infrastructure is a huge investment for society as a whole.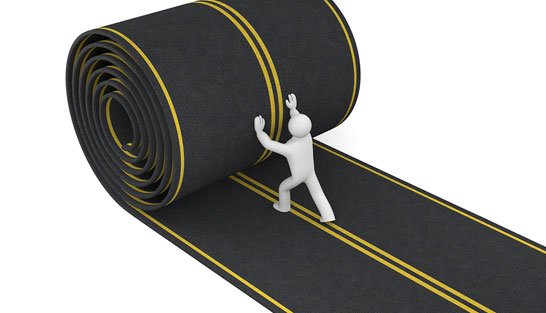 If you build it...
Nobody thinks building infrastructure is cool. It is definitively not exciting, but that is the stage we are in right now. The rockstars have yet to appear. For now we just build the roads that people will drive on after we're finished.
It's also worth noting here that, "Who's going to build the roads?" is the classic level 1 argument the rabble uses against libertarians and anarchists that want to abolish the government (or simply defund it massively). I've seen many old-school libertarians talk about this like the solution is simple, and it is to an extent, but it's clear to me they have it wrong.
They think that the roads would just be privately built and owned. How to monetize such a thing? Tolls? Eh yeah... that's incorrect. That's a move backwards into the past. Humanity has a habit of moving forward no matter what (even if it's at a grueling snail's pace and many more problems are caused that need solving).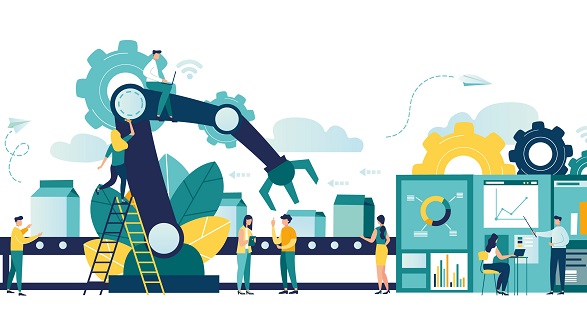 Just look at how crypto is building infrastructure. Why would that not apply to real world infrastructure like roads as well? These networks are building themselves. Ironically the platforms having money thrown at them by VCs and corporate funding are the worst ones with the most problems (a crypto with strings attached will never gain adoption). Crypto doesn't need money. Crypto is money. Crypto only needs people to come to consensus in order to gain power. The more consensus it gains, the more power it achieves.
Roads have value to the people who use them. It's not a stretch to think that communities themselves will use their new crypto powers to simply vote on and build the roads with money printed out of thin air. That's how it works. Taxes to become irrelevant in a decade near you.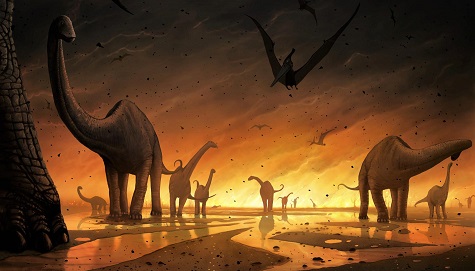 Conclusion
Well, I wanted to keep this short, so here we are. Paving the way make it tenable for mainstream usage is not an exciting prospect. It's like watching the grass grow. A watched pot never boils.
However, once we get that mainstream adoption is when all the crazy stuff starts happening. And I'm not talking about the price going up; I'm talking about the power of these networks increasing to astronomical levels. 'Soon', cryptocurrencies and the communities that come to consensus within them will be more powerful than nation states, and that's when the truly crazy stuff starts happening.
This isn't something we should necessarily hope for. Threaten a dinosaur's existence and surely it will try to stomp on you. That being said the writing is on the wall. These things will happen whether we like them or not. The comet has already struck. Let the alien invasion begin.
Posted Using LeoFinance Beta
---
---