Market Watch: Oh No! It's dying!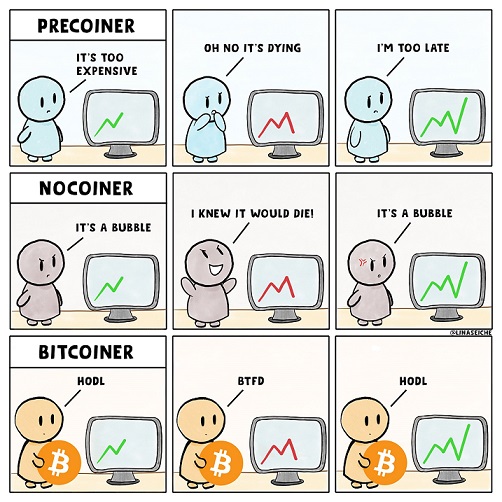 My predictions on the market have been fairly decently lately.
When Hive was riding high I said 80 cents would be a support.
We crashed to 70 cents and returned to 80 (soft bounce).
From 80 cents I said the next support was 50 cents.
We flash-crash to 40 cents and return to 50 cents.
I said Bitcoin would hard-bounce off $28k recently.
Bitcoin has instead soft-bounced off $28k after wicking to $27k.
We are scraping the bottom something fierce.
Which really really sucks because a recession hasn't even happened yet. Very possible that we just get trapped in another one of those 2-year crypto winters if the economy just takes a shit in the next couple months. I mean I don't think that's going to happen, but it could happen.
The economy never tanks when it's being watched.
Everyone is calling for a recession, which is likely why it's not going to happen (at least right now). These things always happen by some unknown factor that wasn't being accounted for by the masses. During the Housing Crisis it was sub-prime loans. The next recession will be sparked by some crazy event that no one (or very few) saw coming.
Will the FED give us a break?
It might be foolish to assume that the FED will stop raising rate in September. By all accounts "inflation" is worse than ever and everyone is feeling it at the moment. Of course this is actually deflation of supply from global supply-chain disruption, but nobody wants to get that deep into it. Prices go up, I complain now. That's how it works.
Taking petrol as the most relevant example: it isn't USD that has fallen in value, but gasoline has gone up in value from sanctions on Russia and the European dependence on Russian oil. Whoopsie! Same thing can be said about food and energy. Our logistics are in shambles, and on a very real level it seems like this is being done on purpose in a controlled demolition-like fashion. So again, is it really reasonable to assume the FED will let up when it seems to be they are missing the point by design? I guess we'll find out in a few months.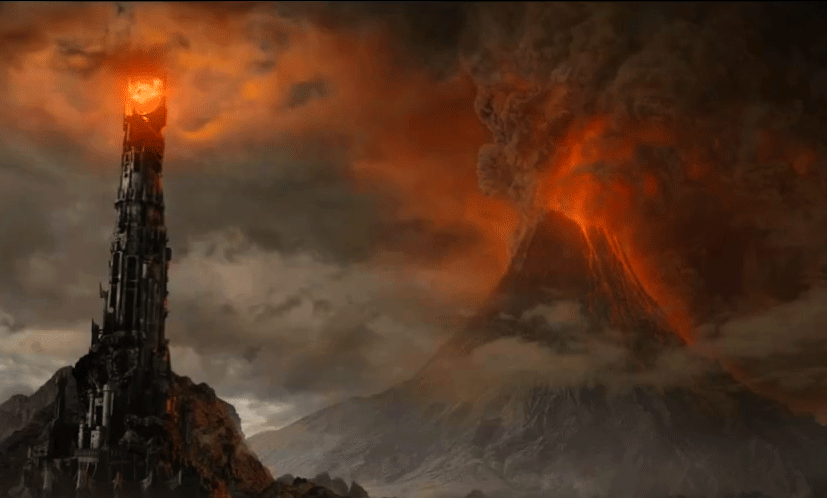 Gloom and Doom build character.
All the best stuff gets built during the bear market anyway. Even more importantly, all the ridiculous stuff dies off and makes room for legitimate projects. It's like a wildfire rampaging across a forest. Sure, in the moment, it sucks. But afterwards we realize that it was all part of a cycle that shouldn't be interrupted.
I for one am very happen to be deeply entrenched in a community where we have already died and rephoenixed like a dozen times already. Hive is grizzled as hell, and everybody knows that even if the price dips back down to 10 cents, that's just the ultimate consolidation level where only the most hardcore users are buying and all the paper hands and toxic trash are exiting for pennies on the dollar. In the long run, that's a good deal for the network at large, even if everyone gets scorched in the process.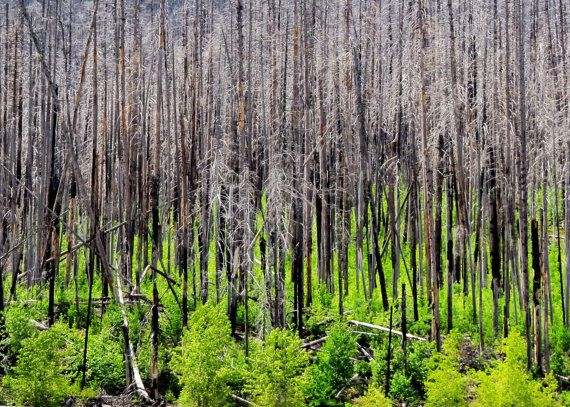 Full Moon June 14th.
This market is still trading according to the moon cycles, which obviously never gets old. The longer it happens the funnier it gets. What we are seeing now are the local lows that come in right before a full moon. How high will we spike into the end of the month? Unsure, but it's safe to assume it will at least be higher than $28k, even if it's just getting rejected at $30k at the end of the month.
Again, last year we had similar price action, and we were stuck in consolidation for 2 months. May and June were brutal as hell and everyone was destitute just like they are now. It's always darkest before the dawn. Yada yada yada something something hodl wagmi.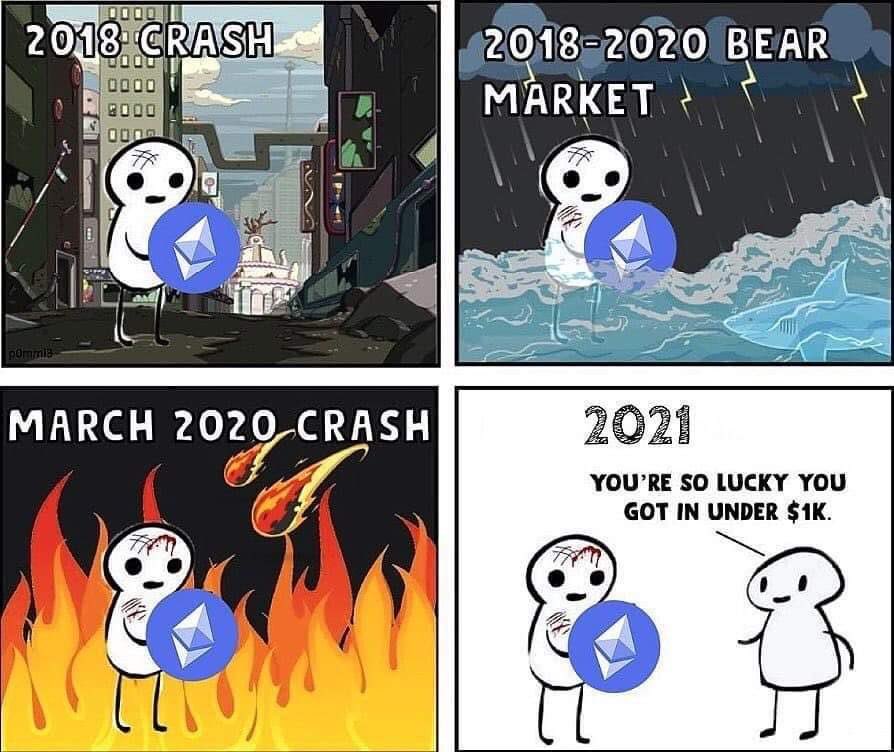 Conclusion
As far as price action is concerned, it's not a very fun time to be in crypto. However, as far as development and adoption are concerned, it's a pretty amazing time to be in crypto. If you could go back in time and tell yourself everything that was going on right now, your former self would be pretty impressed, even though in the moment it seems like not a big deal.
Posted Using LeoFinance Beta
---
---