Market Watch: New Moon Tomorrow!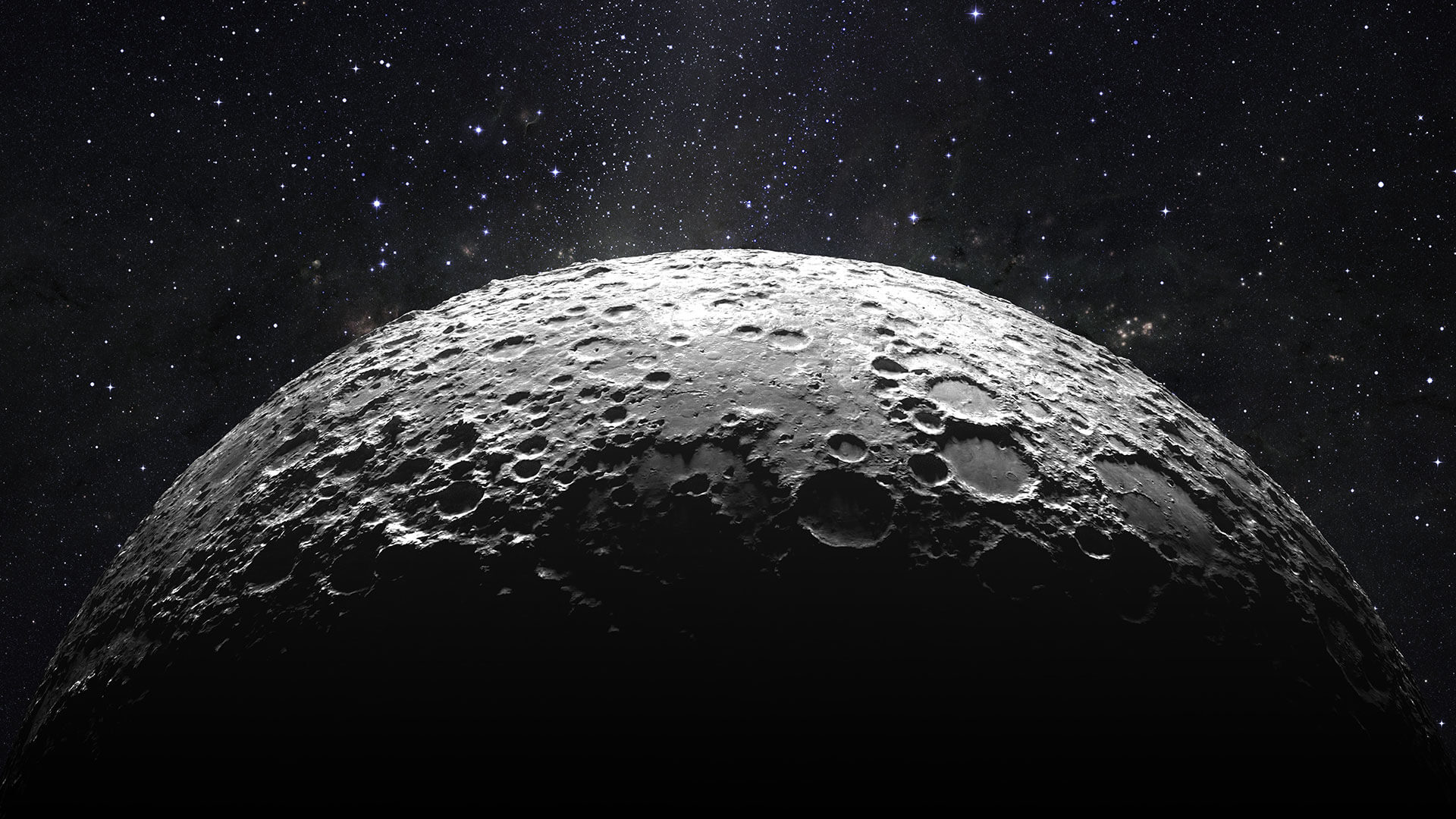 I was going to write this yesterday or the day before, so I guess you'll just have to take my word for it... but I think Bitcoin is due for at least one more pump up before it starts to deflate again. At least that's what Goddess Moon is telling me, as the New Moon is tomorrow and marks the start of another ~2 week bearish period. According to this pattern, the real fireworks aren't going to start until October 20th during the full moon bottom.
In addition to this on the astrology side of things...
The month also kicks off with a reign of retrograde confusion, as we'll have Pluto, Neptune, Uranus, Saturn, Jupiter, and Mercury retrograde happening at once. Thankfully, this wonky energy will start to break up after the first week of October, when some of these planetary backspins finally come to an end.
Yeah... we have six retrograde planets all at the same time. Three of these will end in October, including the main one (Mercury) on October 18th, right before the full moon. In a twist of fate Jupiter's will also end on the same day.
Mercury is often associated with communication and technology, and crypto is both. I'm expecting a crazy slingshot at the end of the month that sends Bitcoin skyrocketing past all time highs. Until then the market appears weak, as we may just be in a dead-cat-bounce.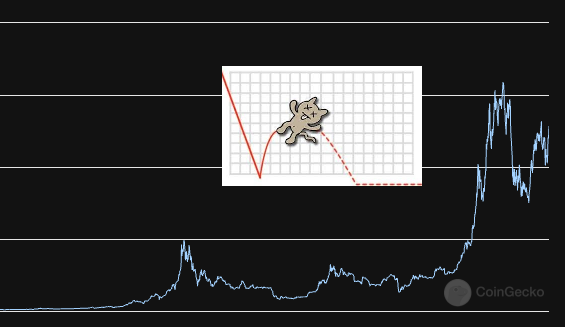 However, I've made my stance pretty clear: I've been waiting for Q4 2021 for four years, and I'll be damned if I'm going to change my predictions now. $250k+ BTC in three months... lets go. Of course when the market thinks something is going to happen it usually doesn't because traders will trade around that prediction. If Bitcoin was "only" around $100k at the end of the year I'd still be forced to take some gains, but I wouldn't assume that the party was over. Don't forget, Bitcoin currently has a pattern of one bull market every 18 months, which means there's a significant chance that the real mega-bubble materializes in summer 2022. We'll just have to see how high above the doubling curve we get in Q4.
This would also give plenty of time for bears and panic sellers to take gains / sell the bottom, as a 40% correction in February/March would scare the hell out of everyone. Just enough time to bottom out one more time before the big one. Again, it all depends on how high we get above the doubling curve. I think we should easily be able to go x10 higher considering the fundamental developments and sidelined institutional money. That ETF is going to get approved eventually, and when it does you can be damn sure that I'll be taking gains rather than FOMOing in at the last second like the rest of the newbies.
El Salvador subsidizes gas prices (20 cents).
In other news, El Salvador is offering a 20 cent reduction in gas prices to anyone that pays using their Chivo Wallet based on the lightning network. I was really wondering how this was going to play out, and now it's making more and more sense. By not only forcing citizens to use the Chivo Wallet in addition to the Lightning Network, we see that once again this is an extremely centralized solution controlled by the elite. Honestly I was wondering when the ugly face of centralization would appear in the El Salvador drama, and I got my wish. No matter though. Progress is progress. Two steps forward, one step back. Just ask the retrograde.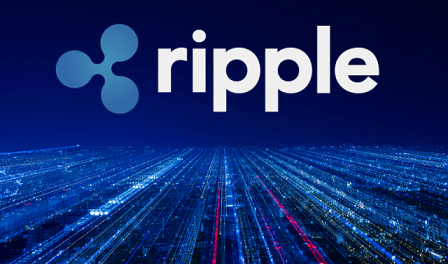 XRP lawsuit
"We were all granted amicus status today!" Deaton wrote on Twitter, where the ruling was celebrated by cryptocurrency enthusiasts.
The SEC is mad that the judge ruled that XRP holders are "friends of the court" and are allowed to offer the court their perspective on whether Ripple violated securities laws. Of course the SEC contests this decision because XRP holders are obviously biased. In fact, XRP holders are the most fanatical zealots I've ever seen in the space, of course they will do everything in their power to "protect their investment".
This is hilariously ironic, because the SEC's entire narrative hinges on the idea that they exist to protect investors, yet they don't want the opinions of said investors to come out in court. Obviously, they do not exist to protect investors, but rather serve the entities that control government (central banks / billionaires). Every month that goes by it seems that regulators are more and more out of touch with what they are actually supposed to be doing, with massive insider trading being revealed all the time (including now) and no one being brought to justice for their crimes. Not that I care because I'm extremely anti-prison-industrial-complex. These situations only serve to highlight the subjective hypocrisy of the entire system.
Clarity for Digital Tokens Act of 2021
Hester Pierce's proposal to create a "safe harbor" for token sales also seems to be gaining some traction. This would allow many projects to avoid certain securities laws and protect them from the SEC coming after them years later like they did with Ripple Labs. I assume there is a fair amount of pork in the bill that would somehow benefit those who enacted the law, but I'll take what I can get.
Conclusion
In my opinion Bitcoin must be trading at all time highs ($65k) by the end of October for a Q4 mega-bubble to materialize. This would be in line with what happened in both 2013 and 2017, although already this time around is quite a bit different because the market tried to price in the mega-bubble early. Still, volume is building as we speak and momentum is increasing.
Unfortunately, these moon cycles, which have been insanely accurate thus far, are turning bearish tomorrow. I think at best we can test $55k before trading sideways or down. Hopefully the snapback at the end of the month will be a thing of legend. If astrology has anything to say on the matter (two retrogrades ending and a full moon starting on the 20th) we should see some major fireworks in the last week of October.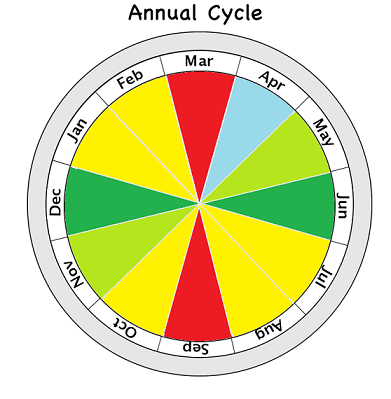 Posted Using LeoFinance Beta
---
---