INCOMING: Double Airdrop is Nigh + 3SPEAK Incentives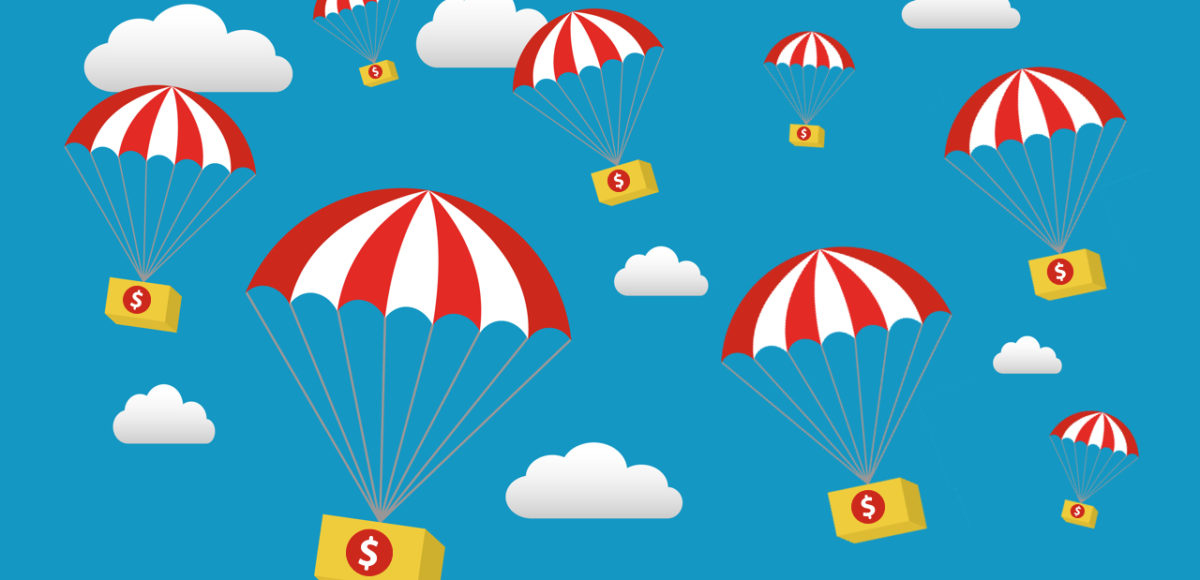 What a weird day to be getting a double Airdrop.
A year ago today the master manipulators of this country tried to convince everyone that an unarmed mob had the power to pick the next president. I'll leave it up to the reader to decide why they did this.
One Google search later anyone can see that this isn't how insurrections work. You need an armed militia to win a war and threaten everyone that opposes them with death. That militia also needs to have a pretty solid plan about how to proceed. It doesn't just happen on accident, just ask the CIA.
A few angry QANON conspiracy theorists does not a revolution make.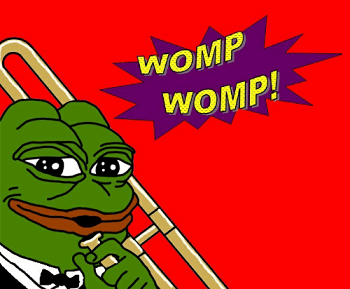 But we're here today to talk about fun things.
And what's more fun than free money and power?
What's more fun than someone else doing all the work?
What's more fun than abundance,
and relief from the constant struggle we call life?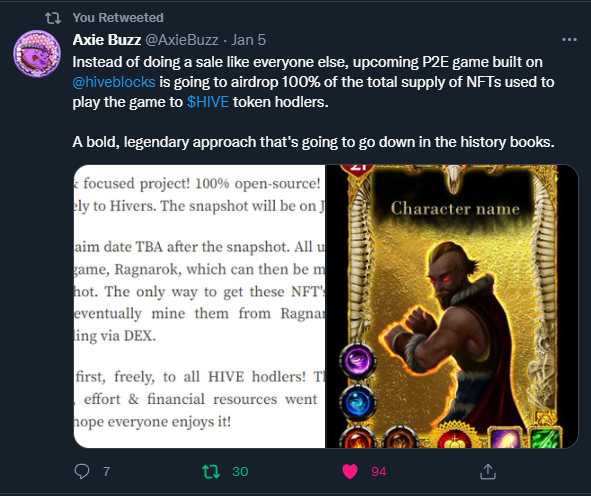 I tend to agree.
This is one for the history books, but the history books don't know it yet. I have yet to see any project out there airdrop 100% of the value and governance power to a decentralized community... Let alone two projects on the same day. Pretty wild. Not enough people appreciate this methinks, and you can count on me to capitalize on that ignorance.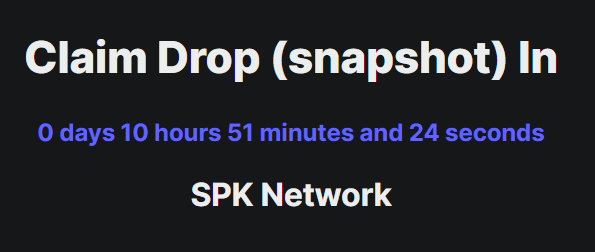 So it looks like the snapshot will be coming down 3 AM my time (East Coast), which would make it midnight on the West Coast (which is the timezone Dan is in IIRC, Mexico). It seems like this snapshot got pushed back by a day, as there were conflicting reports about when it was going to happen yesterday. Genuinely curious as to why is was pushed back, because it doesn't seem like the kind of thing that needs to be modified.
The blockchain isn't going anywhere. The numbers aren't going to change. Probably a technicality as to the specific implementation of the snapshot. Might be harder to go back and check the state of the database than just push it forward to fix some issue.
Although there is a chance that the snapshot is connected to an actual website launching, which would be another reason to push it back (if the site wasn't done). Isn't it fun getting trapped in a circle of pointless speculation wen we could just wait and see? Love it: livin' that soon™ life.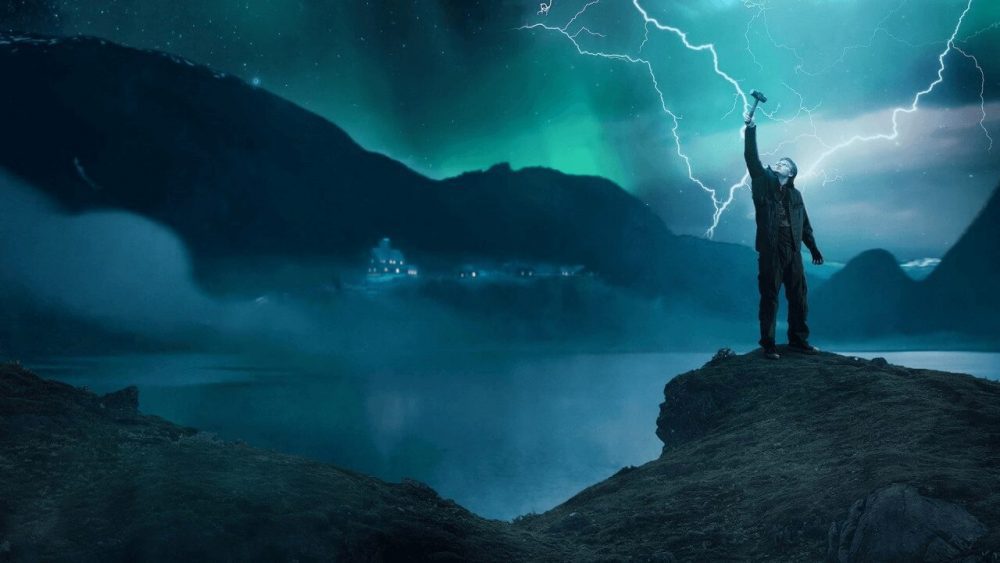 In any case: Ragnarok.
I've already said so much about Ragnarok already.
Yada yada yada, gonna be awesome.
https://peakd.com/hive-167922/@edicted/ragnarok-speculation
https://peakd.com/hive-167922/@edicted/ragnarok-speaketh
https://peakd.com/hive-167922/@edicted/ragnarok-cones-of-dunshire-focus-fire-demographics
Three posts is enough.
There's nothing left to say.
Just gotta wait for the testnet to launch.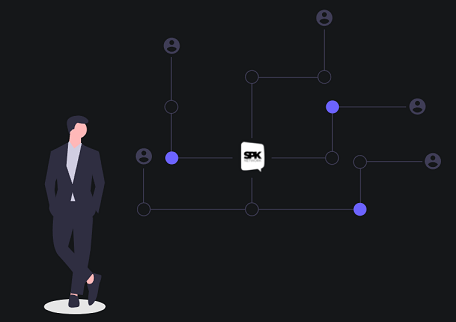 Whattabout dat 3SPEAK though?
This is a project I never talk about because I personally am not going to use it (or so I thought). What reason do I have to post video files? That's the funny thing about 3SPEAK though... there are a lot of incentives to participate, even if we aren't posting video clips. Let's take a look, shall we?
First of all, I'd like to congratulate 3SPEAK for having a clear and concise webpage for such a complicated project. I've seen other projects with way more confusing and roundabout explanations of the product, almost like they don't want you to understand it because it actually doesn't do anything useful. It's like reading a research paper written by a high-schooler who you can tell is just padding the content to get it to the required length. Hard pass.
3SPEAK doesn't do that.
Good analysis of the situation... talks about the importance of decentralization and censorship resistance. However, what we need to remember: is that nobody gives a shit. Convenience is the killer of security/trust. People are going to do whatever is convenient, and I've spoken to a few prominent members of the Hive community about 3SPEAK, and they think it is overcomplicated (kinda like Ragnarok), and they make some good points.
However, as Dan always says, he's not looking to stand in place as the ball gets thrown. He's running to where he needs to be to catch the thing. Everyone loves Sports-Ball metaphors.
If you had asked me a couple years ago, I'd of thought the idea of censorship-resistant accounts just wasn't good enough to attract anyone's attention. Now it seems like everyone is getting suspended and banned by the bushel, and the business model makes a lot more sense. Doesn't matter what social media platform we are talking about. These bans are coming down from Facebook, Twitter, Twitch, YouTube, Instagram, and everywhere else. Every month that passes censorship resistance seems to become more and more important.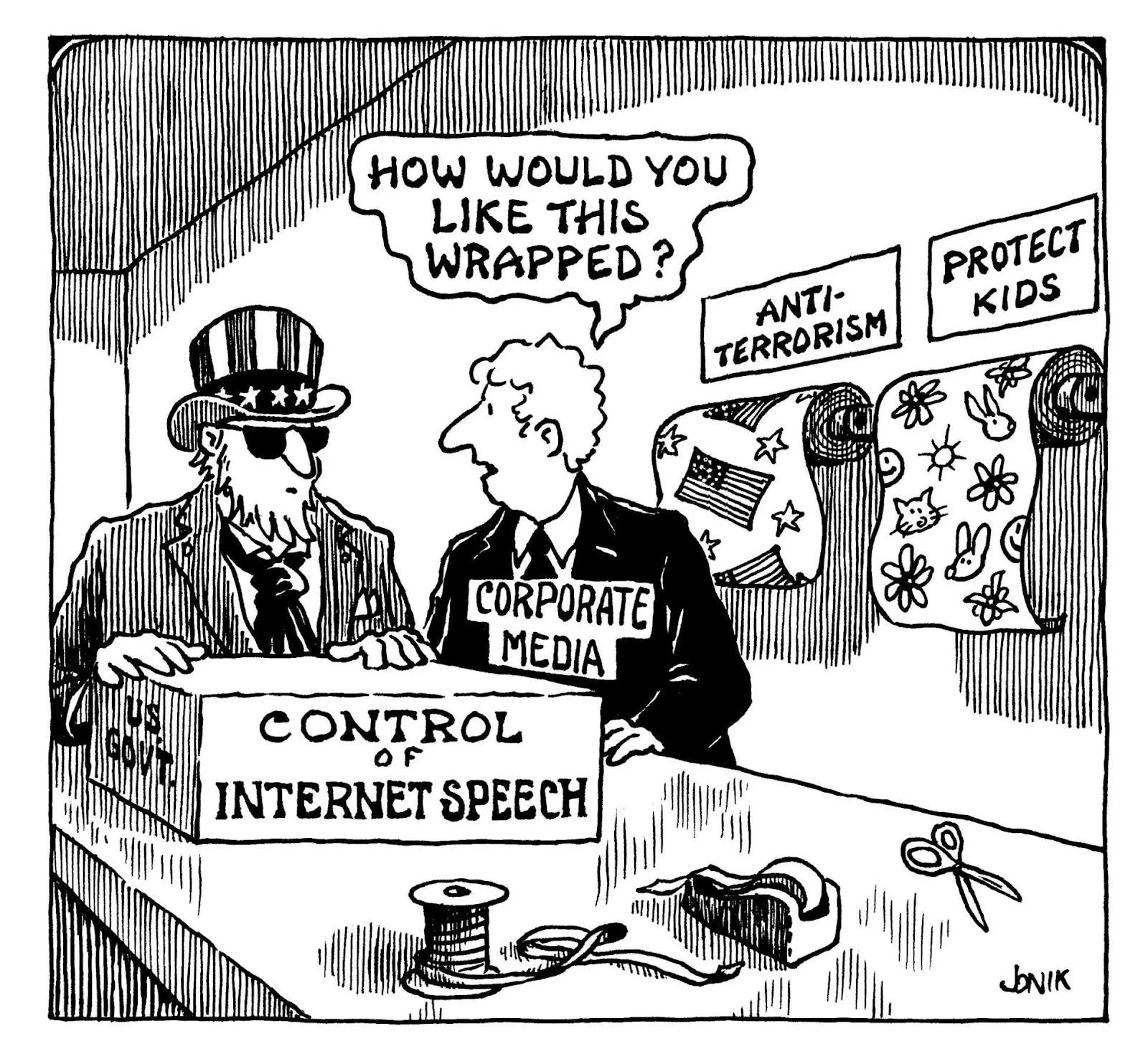 But clearly, censorship resistance isn't good enough.
There needs to be more. Luckily with crypto we are the central bank, so there is always money involved, which is key. Turns out: people love money. Who'd a thunk it.
Before now, none of these video hosting platforms offered any incentive to participate. 3SPEAK changes this and theoretically adds all the incentives we need to scale up decentralized video hosting.
In fact, now that I've re-read what's going on with 3SPEAK, it makes me want to buy a new computer/server even more than I did before, in order to participate in this new emergent ecosystem. I was already thinking about trying to mine Monero with one of those badass Ryzen CPUs. Now with 3SPEAK I could mine Monero and rent out my SDD drives and Internet connection at the same time. Pretty wild when you think about it. If there was a good token to mine with GPU I could do it on the same rig.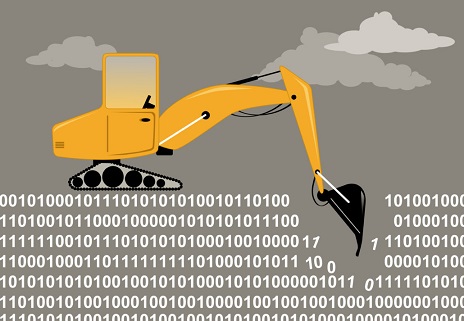 How?
Each Hive Power holder is eligible to claim a certain amount of LARYNX miner tokens, dependant on the amount of Hive the user holds. Each month Hive holders are prompted to claim a small amount of tokens.
First off, I forgot about this.
I forgot that LARYNX miners are going to be dropped every month. That's pretty significant. It helps keep users active and on their toes, and stops anyone from farming the airdrop once and then dumping all their Hive.
EARN REWARDS FOR CONTRIBUTING TO THE NETWORK

Video platforms, content creator or individual users can help the network by storing, validating, serving high throughput content or encoding videos. Participating in these activities allows individuals to earn rewards.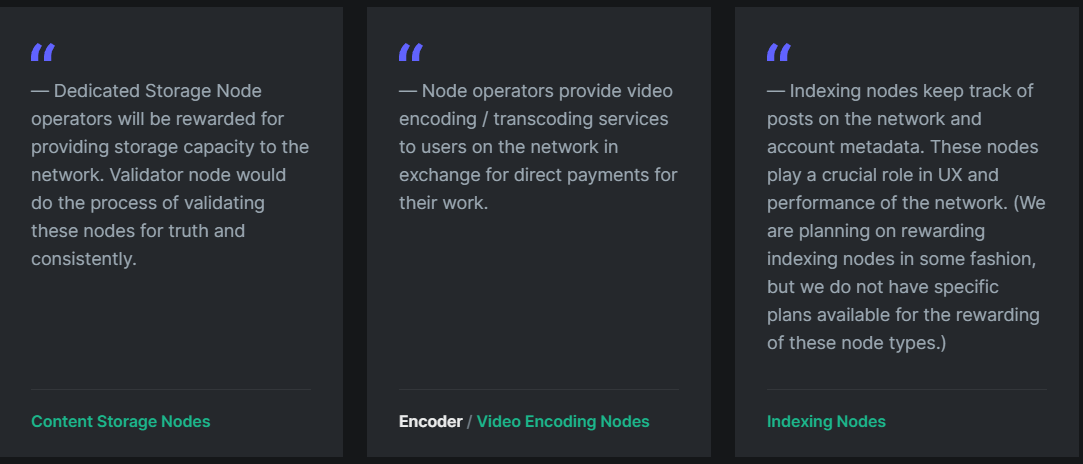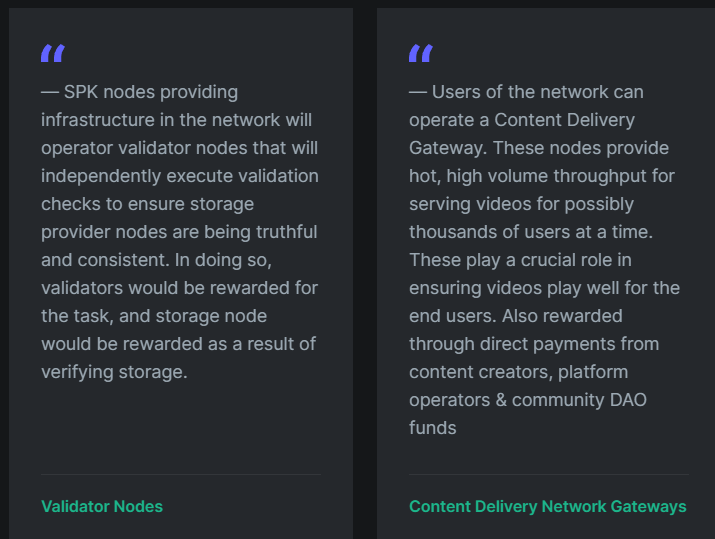 Content Storage Nodes
Encoder Nodes
Indexing Nodes
Validator Nodes
Content Delivery Nodes
Service infrastructure Nodes
Wow... that's a lot of nodes!
Sounds complicated! Hm, yeah... no one said scaling up decentralized video hosting was gonna be easy. How long did YouTube operate year after year at a loss? This is honestly one of the hardest problems to tackle ever, so it's no surprise that Dan is charging in head first. Our Berserker has entered the fray. Will we support him in this fight or watch from the sidelines? I'm personally willing to dip my toes into the pool on this one. The water is cold, but not freezing, and summer is coming.
3SPEAK is going for scalability.
And when we look at how YouTube works vs how 3SPEAK works, there are several key differences. Look at YouTube.
Anyone can create an account.
Anyone can post a video.
Anyone can watch the video.
Ad revenue is scarce and the entire business model depends on mass volume and monetizing the userbase.

Only a small percentage of revenue is shared with content creators.
Look at how many videos YouTube has saved on the cloud somewhere.
TL;DR Version: as of June 2018, something like 2 million terabytes. One source says that Youtube reported it has 1 PB (1,000 TB) per day of new content uploaded to its servers. This was in 2016. They also said they expect it to increase to 10 PB per day by 2021.
Holy god, so many terabytes. So expensive. It's a miracle they were able to prevent trolls from simply uploading infinite pointless videos for them to pay for.
Now what do we have on 3SPEAK?
Creating an account has a cost.
Posting a video has a cost.
Revenue goes to the community instead of a centralized agent.
The entire way 3SPEAK works is completely different than the other business models we've seen in the space. If this works, it will scale much better than even YouTube, even though the video storage is decentralized and all videos are saved in more than one place.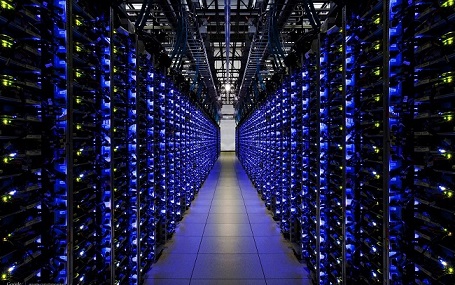 How does that work?
Because now all of a sudden people like me have a legit financial incentive to drop like $1000 or more on solid state drives and high speed internet connections or servers on the cloud to run this software. It doesn't matter how much it costs if I'm getting paid more than the cost. That's the beauty of a decentralized system; it is self-funding and community-owned.
Even if I was losing money, it might be worth it to take a loss for a year or two just to boost my reputation within the community. We saw this firsthand on Steem and Hive plenty of times. Even when a business model becomes temporarily unprofitable, the community behind that project simply refuses to let that project die. It is much easier for thousands of people to lose a couple hundred/thousand dollars a year rather than a centralized entity to take all the risk; they would often sooner call it quits and declare bankruptcy. This is why it is such a foolish mistake to claim that this is anything like the DOT COM bubble.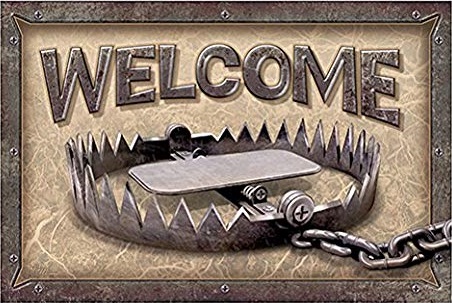 Speculation
Also the fact that 3SPEAK is a central bank is huge. Is YouTube a central bank? NOPE! The outside world is going to see what we are doing here, and guess what? Some of them are going to want in.
They don't have to wait for the "company" to "go public".
They don't have to worry about a centralized board of directors creating a "security" in which they can print more stock on demand.
They don't have to do anything but buy SPK tokens...
And how do they buy SPK tokens?
Well that's the beauty of the system.
The Service Infrastructure Pool (SIP) is a DeFi Liquidity Pool designed to hold funds indefinitely for funding infrastructure operation.
So not only do these SIPs provide liquidity to the entire network and act as a blackhole of value, they also provide liquidity to the outside world as well. How do you buy SPK tokens? Easy? Just dump Hive into the SIP and SPK tokens will fly into your wallet. See how Dan did that?
LoL... yeah... so if the only way to buy SPK tokens is to buy Hive tokens, perhaps we can all see where this is going. Any gains that 3SPEAK makes get immediately forwarded to Hive itself in tandem.
This technology is going to be made open source, and likely copied dozens of times across many diverse projects (including Ragnarok). Meaning every project that uses this crucial codebase is going to be adding just as much value to Hive as the new project generates. That's how AMM liquidity operates; these blackholes are real.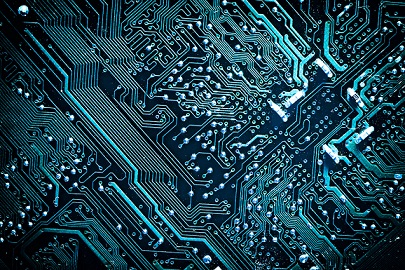 We also can't forget that Dan himself has stated that he's looking to pump marketing dollars into all of this when it's ready. That isn't chump change. This is a big deal.
Icing on the cake:
Make community or content creator Memes into collectables with NFT's and issue them to the token holders who stake the most of a communities' or a creator's token.Users can earn collectable memes by staking the tokens of a creator or a community.
Oh, so it also has NFTs and a governance structure (DPOS)?
Again, some centralized regulated garbage like YouTube can't compete.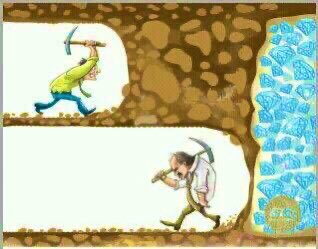 So... close!
Using blockchain technology to incentivize the storage of off-chain data. Most data will be off-chain, and we aim to be the first protocol to incentivize infrastructure providers of any kind to be rewarded for storing data. You no longer need to rely solely on blockchain to store files; now, IPFS and beyond can be rewarded for joining the web 3 sharing economy.
Indeed... the more I look at these incentives, the more I realize that what's being done here is unlike anything the cryptoverse has ever seen. It's pretty wild honestly, and the only reason I'm researching and parsing this data? Because I'm being given a free airdrop. Literally the only reason. I got tricked into doing work. How dare.
The BROCA Gas token is akin to Hive's Resource credits in functionality. Uses stake SPK which generated Broca over time. Broca then can be exchanged for services on the network.
Unfortunately this is somewhat akin to defining a word by using the word in the definition. One of the biggest problems with 3SPEAK is obviously going to be onboarding new users. Newbies already complain about Hive being too complicated. 3SPEAK brings that complexity to an entirely new level, so while people like us who have been here for years will probably breeze right through and get it, many others will be left behind.
Money is the ultimate motivator.
Dan knows that people aren't going to learn this stuff out of the goodness of their hearts. Nobody runs a node "for fun" 99.9999% of the time. We do these things for the money, and 3SPEAK very well may have a lot of that flowing around with exactly the right communal incentives in place to scale up.
It's all about those Lite Accounts.
New users looking to make a quick buck don't require censorship resistance or "being their own central bank". The transition for new users is simple: make the UX exactly like the old UX they are used to. This means email/password centralized ownership of accounts. Then, once they've posted a few videos and earned some money... once we got them hooked, that's when you start weaning them off the tit of centralization.
3SPEAK frontends can easily act as the trusted custodian of accounts until those accounts become more valuable, just like LEO is doing. No one cares about censorship resistance when they have a dozen followers. The transition to WEB3 doesn't have to be a hard one, especially with yield farmed subsidized gas tokens like RCs and BROCA. It's more valuable to give these resources away to new users rather than expecting them to figure everything out all at once. Baby Steps.
SPEAK TOKEN

Using blockchain technology to incentivize the storage of off-chain data. You no longer need to rely solely on blockchain to store files; now, you will be rewarded for operating an IPFS storage node or other service on the network.
Gotta get them BROCAs, amirite?
Even Hive vastly underestimates the power of yield farming the bandwidth token. The future revolves around micro-charging for bandwidth. This is a model that WEB2 could never hope to replicate. They are not a central bank. They must obey the regulators. We don't have to. We make the rules. We are the government.
So imagine if you will: BROCA. A resource credit system that is farmed with SPK tokens... are you imagining it? Can you imagine how much more important bandwidth is to video hosting compared to Hive's paltry hosting of text-only?
Think about it some more.
BROCA will actually be worth something much faster than RCs will be, and you get them for "free" just by holding SPK. Think about it some more. Show me how many other networks out there yield farm bandwidth itself to create the illusion of free transactions. I'll wait, it's a short list, and no one seems to understand the importance or how things are going to work when scaling limitations get hit.
Conclusion
The 3SPEAK network has been a project that I have ignored up until now. However, I've done my homework, and I am quite impressed now. Ragnarok is clearly the secondary airdrop. 3SPEAK is the true prize in all of this. Happy airdrop to all.

Never understate the importance of a good distribution of tokens.
Posted Using LeoFinance Beta
---
---