Crypto Fame: United We Stan
Fame is pretty weird.
There's an excellent description of it in the last book I read.
I remember had trouble finding it back then.
Let's see if I can find it this time around...
x minutes later
So let's talk a little about April May's theory of tiered fame.

Tier 1: Popularity

You are a big deal in your high school or neighborhood. You have a peculiar vehicle that people around town recognize, you are a pastor at a medium-to-large church, you were once the star of the high school football team.
Tier 2: Notoriety

You are recognized and/or well-known within certain circles. Maybe you're a preeminent lepidopterist whom all the other lepidopterists idolize. Or you could be the mayor or meteorologist in a medium-sized city. You might be one of the 1.1 million living people who has a Wikipedia page.
Tier 3: Working-Class Fame

A lot of people know who you are and they are distributed around the world. There's a good chance that a stranger will approach you to say hi at the grocery store. You are a professional sports player, musician, author, actor, television host, or internet personality. You might still have to hustle to make a living, but your fame is your job. You'll probably trend on Twitter if you die.
Tier 4: True Fame

You get recognized by fans enough that it is a legitimate burden. People take pictures of you without your permission, and no one would scoff if you called yourself a celebrity. When you start dating someone, you wouldn't be surprised to read about it in magazines. You are a performer, politician, host, or actor whom the majority of people in your country would recognize. Your humanity is so degraded that people are legitimately surprised when they find out that you're "just like them" because, sometimes, you buy food. You never have to worry about money again, but you do need a gate with an intercom on your driveway.
Tier 5: Divinity

You are known by every person in your world, and you are such a big deal that they no longer consider you a person. Your story is much larger than can be contained within any human lifetime, and your memory will continue long after your earthly form wastes away. You are a founding father of a nation, a creator of a religion, an emperor, or an idea. You are not currently alive."
― Hank Green, An Absolutely Remarkable Thing
Most people lead small & boring lives...
And then they live vicariously through their favorite celebrities and entertainment distractions. It blew my mind how popular reality television got back in the day. Give the people what they want, I guess.
Everyone wants to be a super hero.
Everyone wants to be rich.
Everyone wants to be important.
Everyone wants to be more than they are.
Deep down we want to be immortal gods.
This deep-seeded urge extends back thousands of years.
It's heavily implied in all the myth & legend humanity has to offer.
People have infinite want, and with that want comes infinite greed.
And that's where we get into trouble.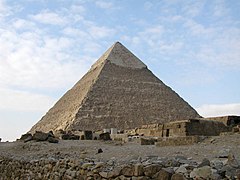 And then some of us got it in our minds that power and importance are all relative. So if we are more powerful and important than the people around us that makes us godlike... relatively speaking. When in truth all of humanity has become enslaved by its own greed and complete inability to scale as our institutions implode from the weight of their own corruption.
But I digress
The real question I want to pose here is: what about crypto?
How does cryptocurrency measure up to the competition?
Who are the top players in crypto?
Michael Saylor?
Elon Musk?
Michael Novogratz?
Tyler & Cameron Winklevoss?
Brian Armstrong?
Chris Larsen?
Changpeng Zhao?
Justin Sun? (lol)
Craig Wright? (lol again)
Vitalik Buterin?
Dan Larimer?
Take a good long look at that list of famous crypto peeps.
Because that list is hammered dogshit.
Look at the tenants of crypto:
Abundance for everyone.
Decentralization of power.
Equality & Equity
Community reclaiming the means of production.
Disruption of the legacy system.
Wealth building.
So then who on this list actually practices these principals?
None of them?
Maybe Vitalik and/or Dan Larimer? (big maybe)
Other than that... everyone is simply focused on making more money.
It's no different than the system it seeks to replace.
They are all garbage except Satoshi.
The irony of it all; an anonymous entity is the one who created all of this and allowed it to happen. Someone out there did something that got them laughed out of the room on multiple occasions. They did something that is worth a dozen Nobel Prizes, and what do they do? Just disappear and don't take credit for it. Amazing. Truly. Non-human even. That's something you might expect from aliens or Jesus; not from an actual person from Earth.
The people being idolized in crypto are greed-monsters.
The money is celebrated above all else.
We all know it's not supposed to be about the money.
But it just is anyway.
That's simply how the economy and scarcity mindset work.
It will take quite some time and a violent culture shock to change that.
Conclusion
Crypto has a long long way to go in order to get where it needs to be. There's no way to get there from here without an ugly awkward transition phase. Looking at the state of the world today, that transition has already started, but it won't be fully obvious until things get a lot worse than they are today. The price of gas is the least of our concerns.
Looking at what crypto stands for and the leaders being celebrated today, there is an obvious and embarrassing disconnect. We can either view this as a failure... or an opportunity to rise up and replace these false idols with ideals and right-action that actually make sense within the original context of crypto's birth.
Posted Using LeoFinance Beta
---
---