Another Hostile Takeover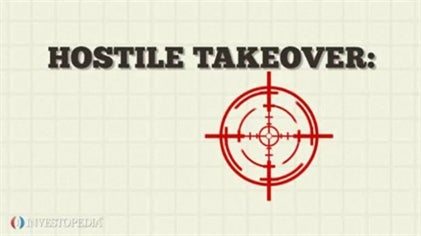 It looks like our favorite person Justin Tron just took over Huobi.
First Elon Musk & Twitter and now this.
This is particularly bad news considering Huobi Global was basically one of the biggest and best non-KYC exchanges left. This bear market has been particularly brutal to the exchanges. I wonder why. We did not see this kind of struggling back in 2018 with the bigger entities. Regulations and the crypto ban in China have not been kind to centralized agents.
Per a recent tweet shared by Wu Blockchain's journalist Colin Wu, the former CEO and CFO of Huobi have submitted their resignations to Justin Tron's team following the alleged acquisition of Huobi by Tron crypto founder Justin Tron.
According to Wu, Justin Tron's team has taken control of all leading departments of the exchange and may soon initiate mass layoffs in a bid to stabilise the exchange.
To be fair 1600 employees is quite a bit. It's really hard to imagine why you would ever need that many to run a digital exchange that doesn't even exist in any given place. This is all part of a corporate business model. Hard to understand when we've been in crypto so long.
For example, a decentralized exchange just works. No one has to ask permission. Security is almost a non-issue because everyone is required to control their own keys. Nodes are incentivized to operate because they are being paid by the network. The burden is shared between the entire community.
Compare this to a centralized exchange. You control all the keys. You are responsible for everyone's money. When there is a technical issue, you need dozens working in tech support that speak dozens of languages (localization). There is no community around to do any of the work for you. You're expected to handle everything and make it as convenient as possible.
It is in these ways that we see that decentralization is theoretically much more scalable than centralization. But yet, ironically, scaling up seems to be the main issue holding us back.
With speculation running rife, the crypto market is brimming with rumours claiming that Tron has acquired Huobi. The platform had recently announced its decision to delist its stablecoin HUSD, which fueled the crypto rumour mill up a notch. As per Wu blockchain, the decision to delist HUSD has been taken primarily to promote USDD, a stablecoin founded by Tron Network's Justin Sun.
Crazy stuff
So Justin Tron is going to delist Huobi's stable coin and replace it with his own. Pretty smart strategy considering his position. In the long run it seems almost certain that USDD will crash to zero just like UST did, but then again Justin Tron is full of surprises.
https://twitter.com/justinsuntron/status/1579186183871287296
Considering that Justin Tron has been on ice for so long at regulator camp after trying to undermine China's firewall, it should be pretty damn alarming that he's taking over a non-KYC exchange. The chance that he will secretly report and track everything that goes on with Huobi is almost guaranteed... assuming that he doesn't immediately turn it into a regulated KYC exchange.
Then again, it's hard to imagine that KYC would be the play considering the worldwide crackdown on stablecoins. This is perhaps just another shady play to subvert regulators and leverage Huobi as an outpost for his extremely suspect fractional reserve.
However, Tron is yet to issue any formal statement that confirms the fact that he has successfully acquired the Huobi cryptocurrency exchange.
Yeah I mean considering the author of this post doesn't seem to figure out that his name is Justin Sun till half way through... we may have to check some other sources.
Billionaire Sam Bankman-Fried and Justin Sun denied second time for their involvement in the Huobi Deal.
This article seems to paint a much more accurate picture. FTX and Sun are denying involvement. Of course this is also three day ago and says nothing about delisting the Huobi stable coin to replace it with Tron's. Either way, it makes a lot more sense to try to do something like this quietly. Too bad Justin isn't a very quiet or subtle character.
The Huobi exchange token has more than doubled in the month of October (Doge went +120% in the last week). Sun is almost guaranteed to be insider trading and pumping his own investments. After cracking macro resistance 11 months after the ATH peak, every day seems more and more like we are transitioning back into a bull market. Obviously this isn't the greatest way to bootstrap one (Musk and Sun) but beggars can't be choosers I guess. We don't get to decide how these things go down. Just need to keep paying attention to the billionaires and the games they play.
Conclusion
Apparently this news went right over my head when Sun bought out Leon Li from his majority shareholding of About Capital, a Hong Kong based investment firm that owns Huobi Global apparently (I had no idea). This happened a few weeks ago around October 10th. Seems that the situation is developing as we speak, with new tidbits of information coming to the surface.
Obviously this is definitively bad news. Justin Sun taking over a non-KYC exchange is... just the worst. RIP Huobi. Very sad. Much wow. I can't believe this kid gets to keep playing his little games considering all the shit he's pulled. Never a dull moment.
Posted Using LeoFinance Beta
---
---