Train Junkyard
Back in May, 2021, I made a photo stop at this weird train junkyard or museum or whatever it is. I meant to post this back then, but it got buried in my files. It's in Berks County, Pennsylvania. I went for a ride down to Amish country to purchase plants, and on the way back, I took a longer, more rural route, and this is what I discovered.
I don't know where Geigertown is. The Reading Railroad from the USA version of the game Monopoly still exists. It follows the Schuylkill River from Center City Philadelphia to Reading. From Philly to Norristown, it is a Septa regional rail line. The rest of the route is only for freight trains. I've walked along parts of the freight train tracks. Maybe I'll do that again next Spring, and post photos of it on Hive.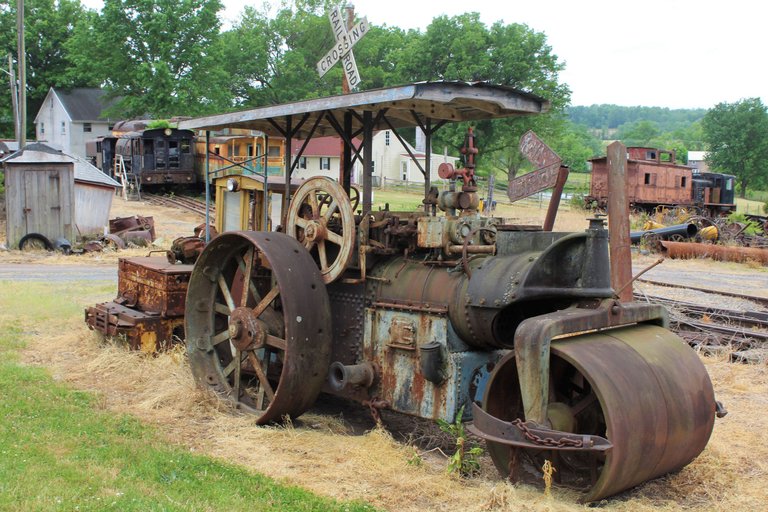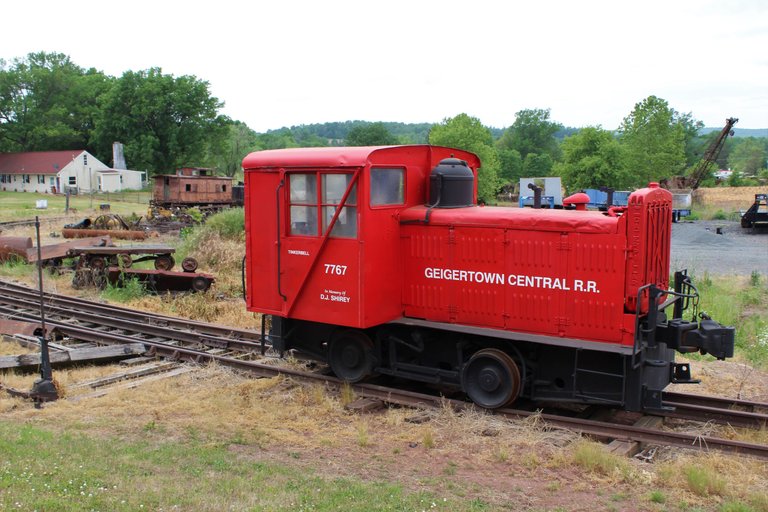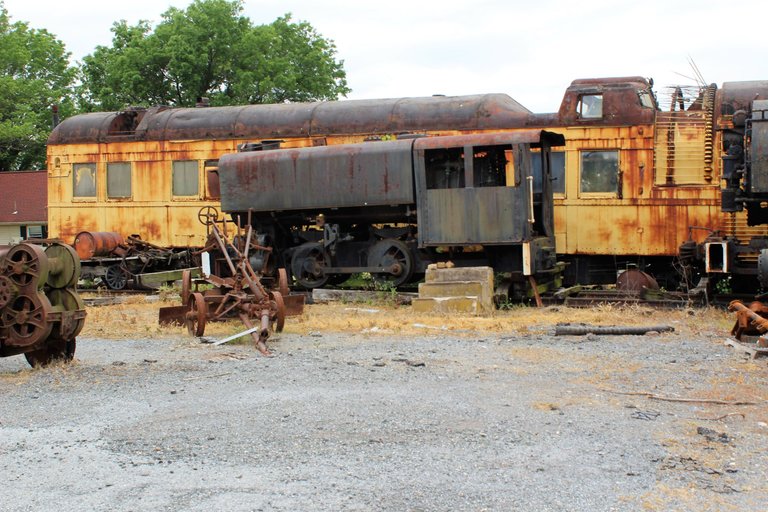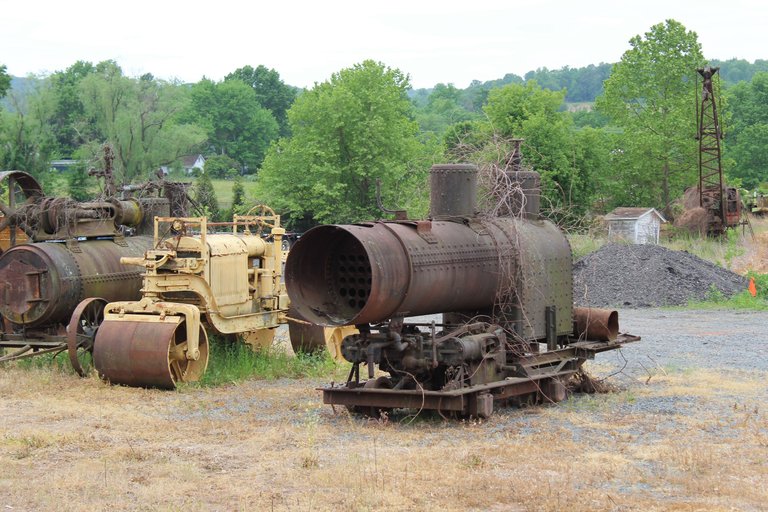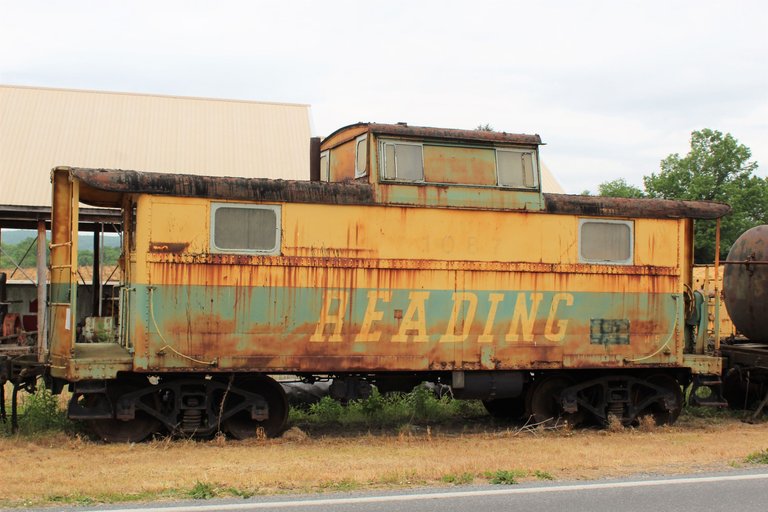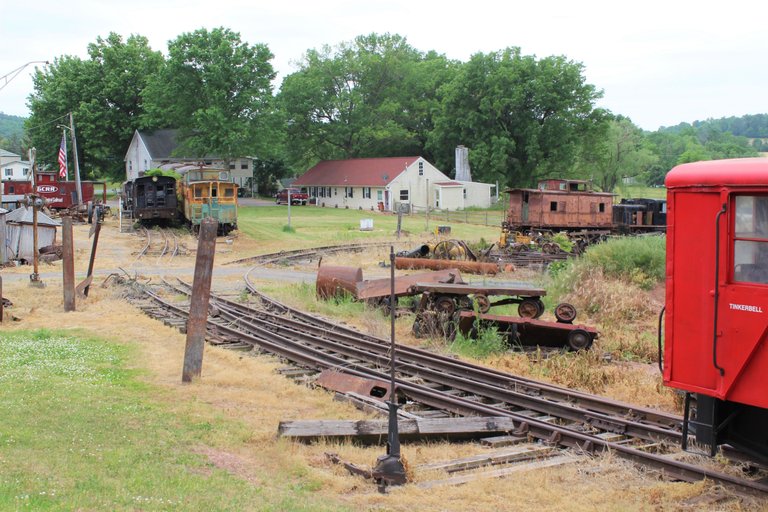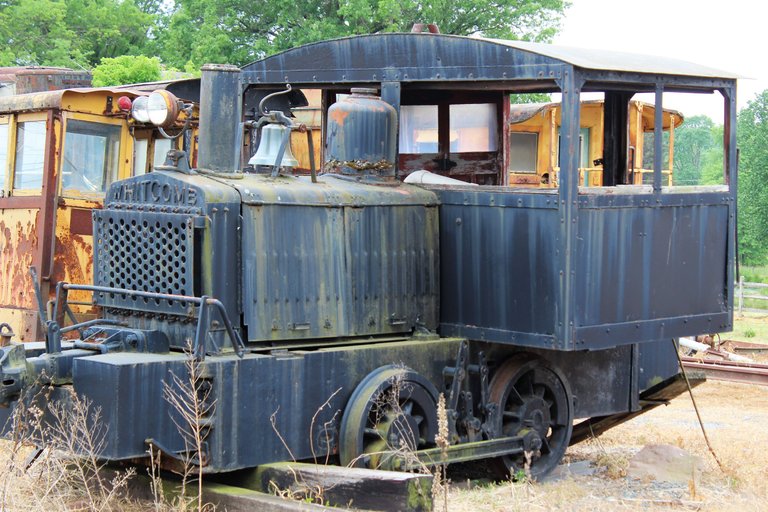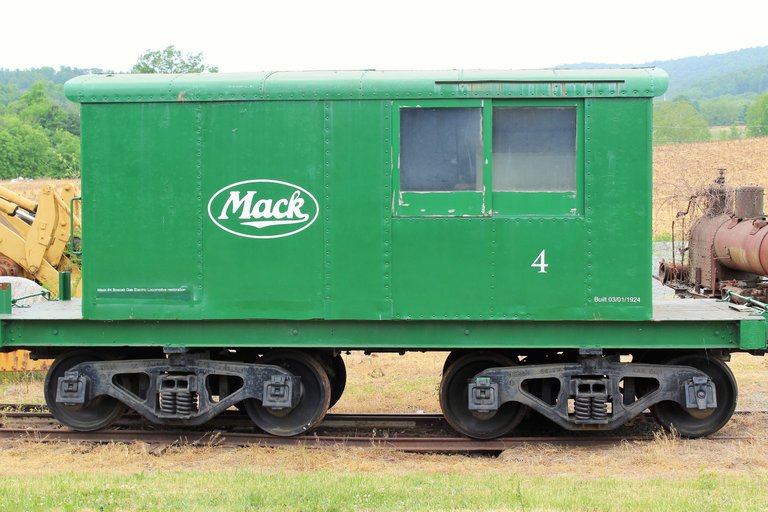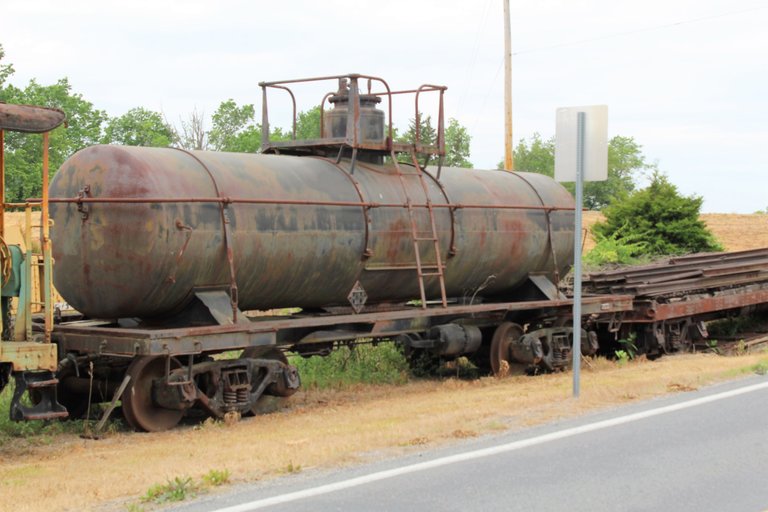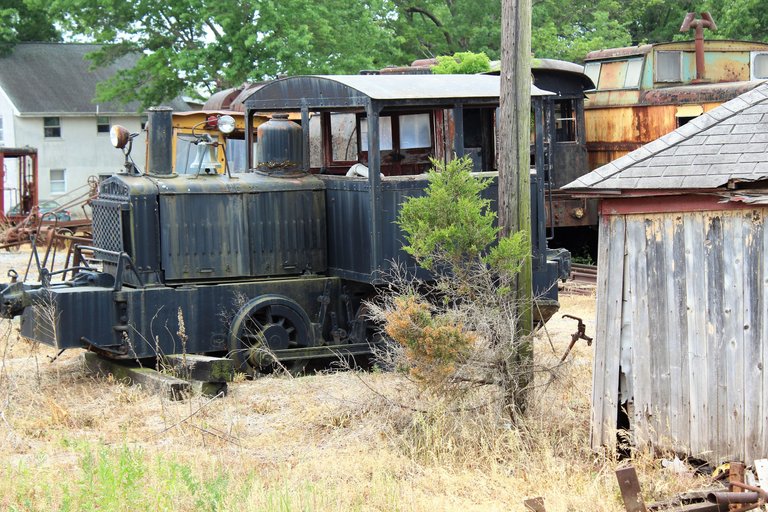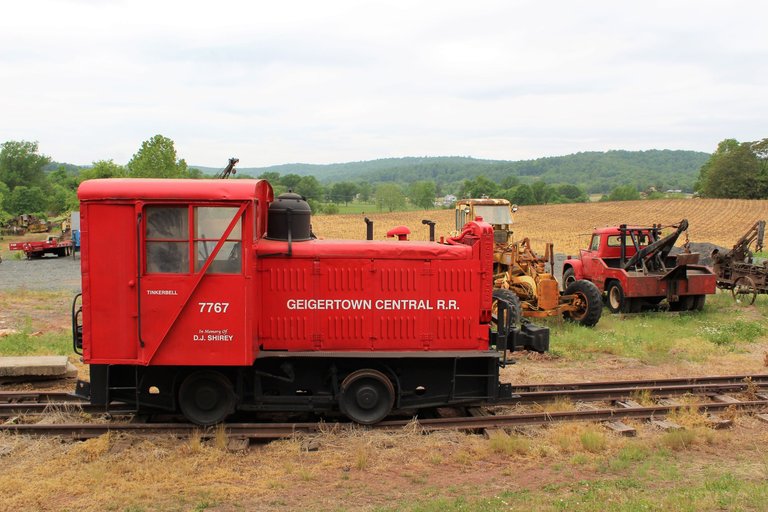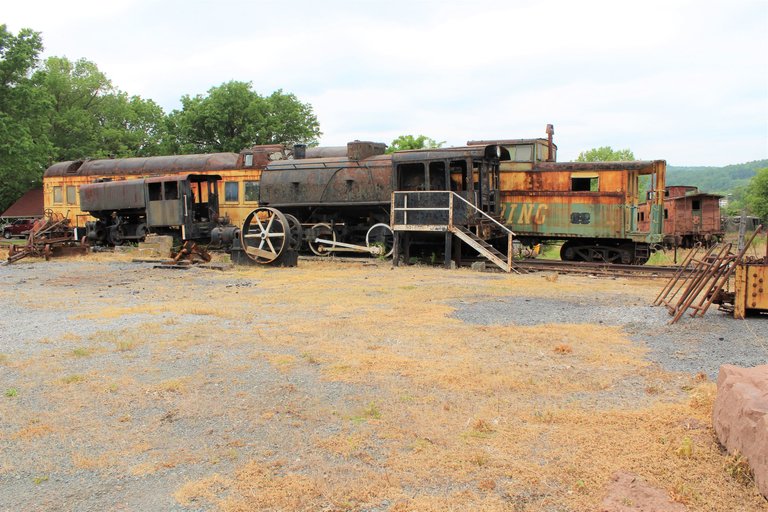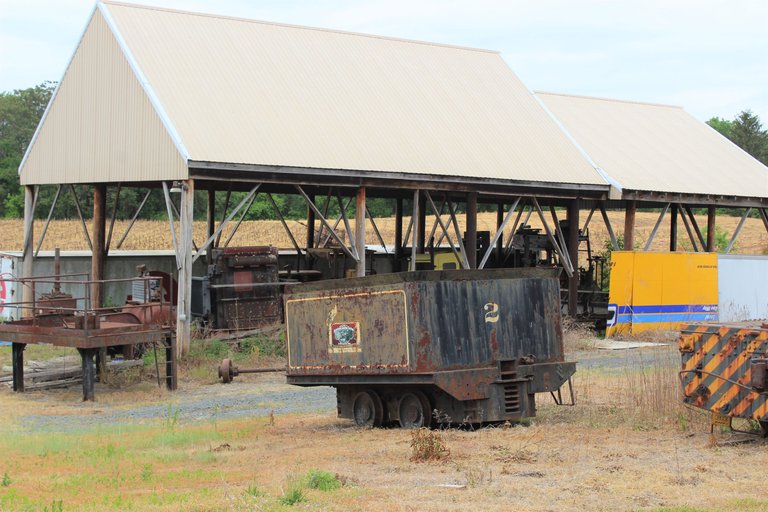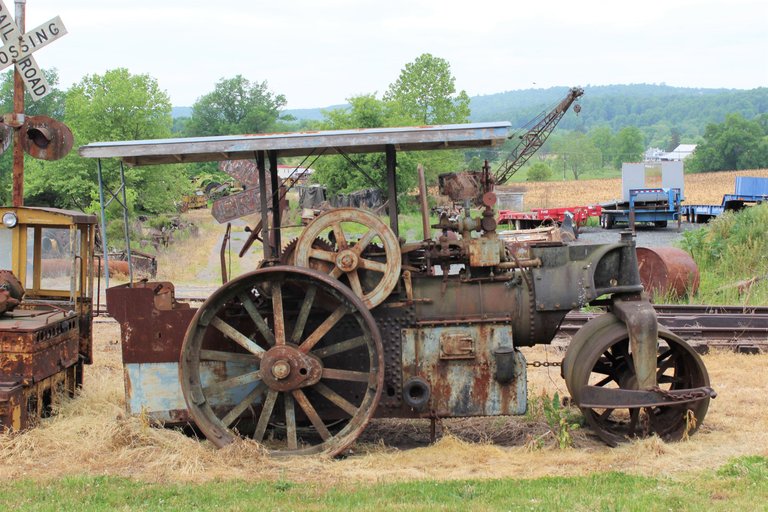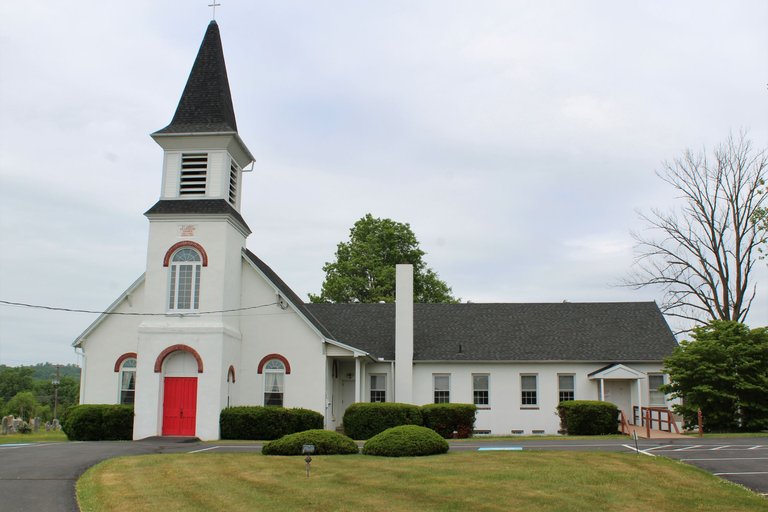 A church on a scenic hill stands across from the trains. There's a trailer park or something next to it. The rest of the area is mostly just open space.
---
---