Como ser adolescente y no tener movil en 2021 // What it's like to be a teenager and not have a cell phone in 2021
Hola Hivers, saben últimamente he pensado mucho en que me hace falta un teléfono y si no tengo uno. Pues por una u otra cosa no he comprado uno y si me hace falta tanto para comunicarme como para pasar el tiempo. Aun que he visto que muchas personas pierden el tiempo a niveles alucinantes con sus teléfonos y he querido ver el cómo no tener un móvil de cierta forma me ha ayudado a buscar otras maneras de entretenerme o pasar el rato. Y si muchos se preguntaran "¿cómo es que tomas las fotos y editas?" y pues la respuesta es simple, por ahora mi mama me presta su móvil para hacer cosas muy puntuales como tomar fotos o pasar unos minutos editándolas. Por si se preguntaban eso jajá.
Hi Hivers, you know lately I have been thinking a lot about the fact that I need a phone and if I don't have one. Well for one reason or another I haven't bought one and I do need one both to communicate and to pass the time. Even though I have seen that many people waste time to mind-boggling levels with their phones and I wanted to see how not having a cell phone in a way has helped me to find other ways to entertain myself or pass the time. And if many will ask "how do you take pictures and edit?" and the answer is simple, for now my mom lends me her phone to do very specific things like take pictures or spend a few minutes editing them. In case you were wondering that haha.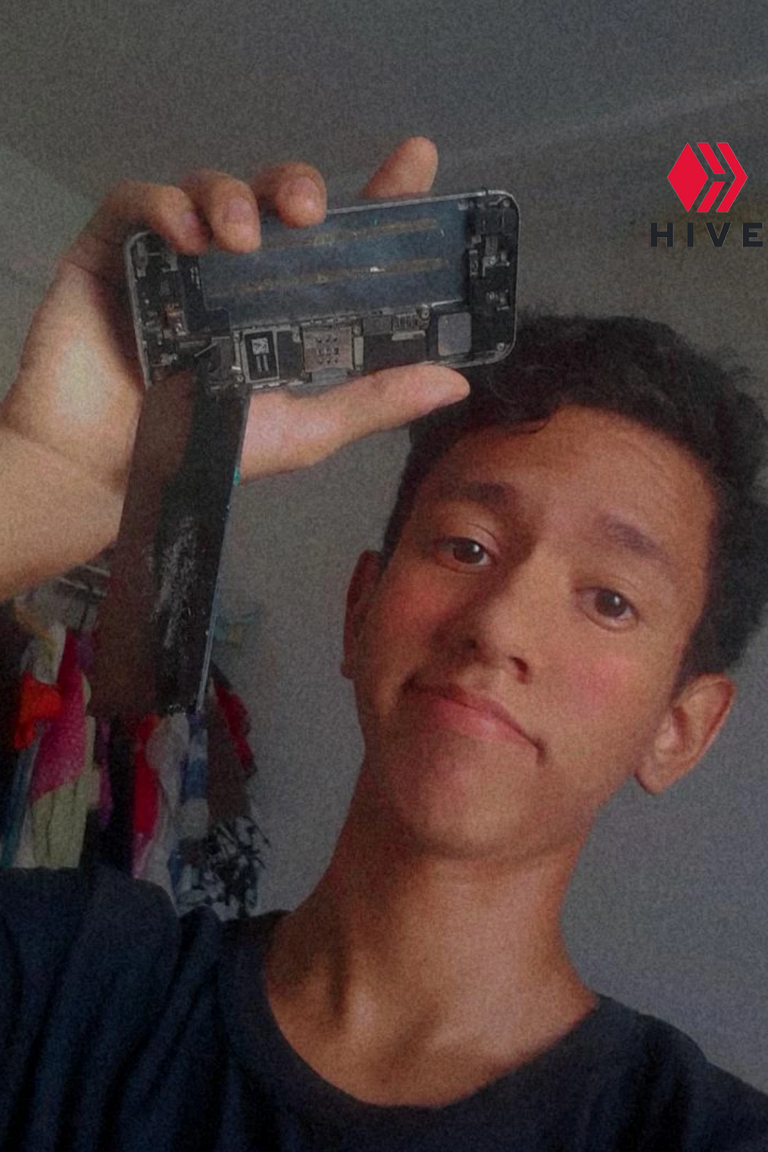 Dibujar//drawing
Dibujar es algo que hago desde muy pequeño, digamos que desde los 6 años aproximadamente y es una actividad que he ido mejorando con el paso del tiempo es a lo que más horas le invierto al día normalmente. En parte es casi "forzarme" a dibujar gran parte del día, pero me parece bien pues ahora luego de años de hacer esto de dibujar puedo replicar dibujos muy complejos o sacar de mi imaginación muchas cosas. En mi perfil podrán ver mucho de los trabajos que hago. El tener tanto tiempo "libre" o mejor dicho sin estar pegado al Tiktok es algo que me favorece y me da tiempo para dibujar y seguir mejorando y puliendo mi técnica de dibujo.
Drawing is something I've been doing since I was very young, let's say since I was 6 years old approximately and it's an activity that I've been improving with the passing of time, it's what I invest more hours a day normally. In part it is almost "forcing" me to draw most of the day, but I think it's good because now after years of doing this drawing I can replicate very complex drawings or draw many things from my imagination. In my profile you can see a lot of the work I do. Having so much "free" time or better said without being glued to the Tiktok is something that favors me and gives me time to draw and continue improving and polishing my drawing technique.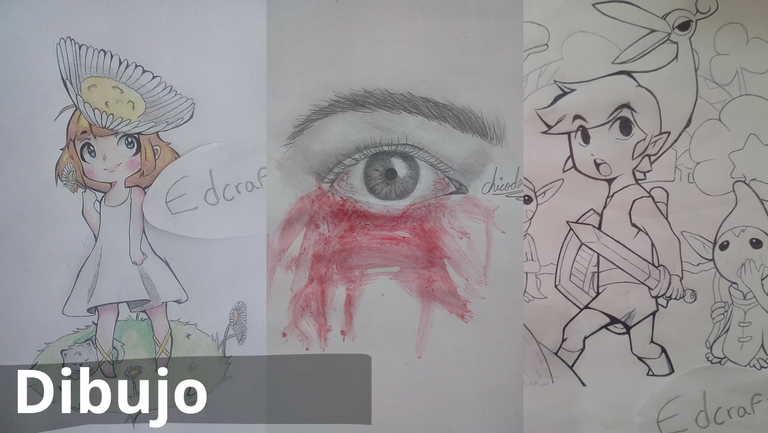 Cocinar//cooking
La mejor actividad del mundo, jajá pues si cocinar es lo más entretenido que podría haber en el mundo. Y no pasar tiempo en un teléfono viendo videos me a llevado a desde hace un tiempo dedicar algunas de las comidas del día para aprender a cocinar y simplemente me ha enganchado. No sé cómo describir lo entretenido que me parece el mezclar varias cosas y que el resultado sea algo bueno. Sabores únicos y colores hermosos, puede ser algo tan sencillo como un arroz hasta hacer un bizcocho completamente de cero. Ahora soy fanático de preparar mi propia comida pues puedo darle la sazón que quiero y de la manera que quiero, así como hacer postres bastante básicos, pero poco a poco le voy agregando dificultad y complejidad a la cocina. Es lo que más me ha gustado sin duda alguna entre todas las demás cosas. Y es la actividad que más disfruto con mi familia en general.
The best activity in the world, haha well yes cooking is the most entertaining thing in the world. And not spending time on a phone watching videos has led me to dedicate some of the meals of the day to learn how to cook and I'm simply hooked. I don't know how to describe how much fun I find it to mix several things and the result is something good. Unique flavors and beautiful colors, it can be something as simple as rice to making a cake completely from scratch. Now I am a fan of preparing my own food because I can give it the seasoning I want and the way I want, as well as making fairly basic desserts, but little by little I am adding difficulty and complexity to the kitchen. It is what I have enjoyed the most without a doubt among all the other things. And it is the activity I enjoy most with my family in general.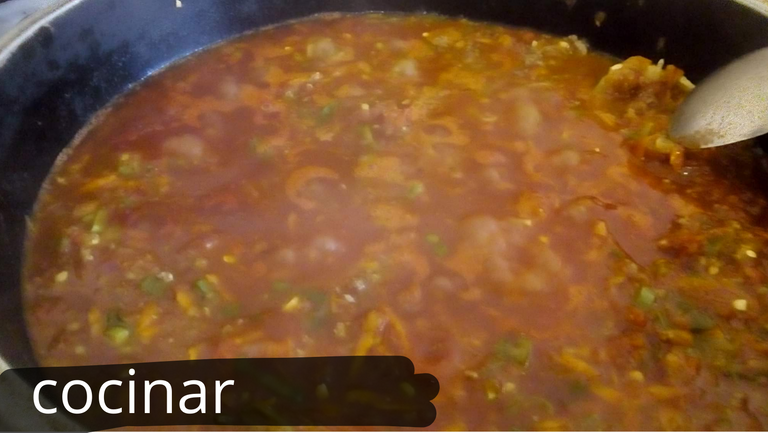 Musica//music
desde hace un año comencé a aprender a tocar un instrumento y algo, no mucho de teoría de manera autodidacta, ha sido un comino largo, pero poco a poco he mejorado mucho en esto, me he animado a componer y a cantar con el tiempo. Y esta es la segunda actividad a la que más le dedico tiempo en el día desde que comencé se volvió una gran parte de mis actividades diarias. Haciendo últimamente mucho peso en mi pues he compuesto unas cuantas canciones y eso es una gran manera de desahogarme o desesterarme muy buena siendo sincero y con tantas cosas en mi cabeza ha sido un muy importante. Pienso que tocar un instrumento es una gran formar de "perder el tiempo" pues aprendes con cada cosa loca que se te pasa por la cabeza intentar. Y siento que es una de las mejores cosas a las que les he dedicado tiempo y dedicación, espero en algún momento subir un cover aquí en peakd y así poder compartir con ustedes una de mis actividades favoritas.
Since a year ago I started to learn to play an instrument and something, not much of theory in a self-taught way, it has been a long comino, but little by little I have improved a lot in this, I have been encouraged to compose and sing with time. And this is the second activity to which I dedicate more time in the day since I started it became a big part of my daily activities. Doing a lot of weight on me lately as I've composed a few songs and that's a great way to let off steam or unburden myself very well being honest and with so many things on my mind it's been a very important one. I think playing an instrument is a great way to "waste time" because you learn with every crazy thing you can think of to try. And I feel that it is one of the best things I have dedicated time and dedication to, I hope at some point to upload a cover here on peakd so I can share with you one of my favorite activities.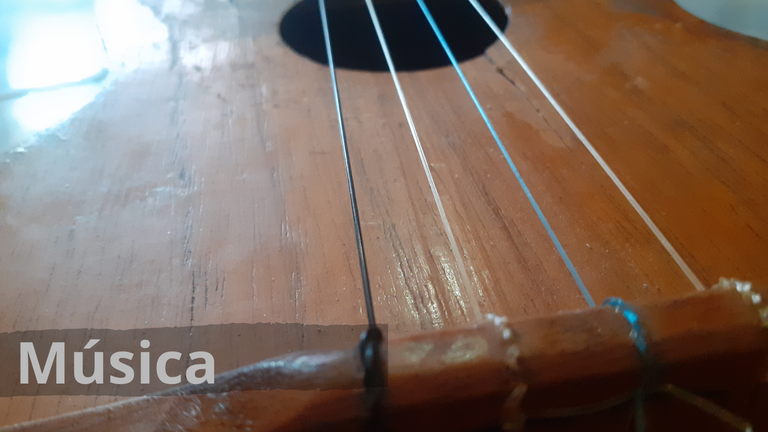 Cuidar a mi hermana menor // taking care of my younger sister
Jajaja me parece algo gracioso pero el no tener un teléfono propio me ha hecho pasar mucho tiempo con ella, tanto jugando a las barbies, a veces al te, pero lo que más bonito me parece es que de cierta forma la he criado, pues desde que nació paso mucho tiempo con ella. He visto cómo crece poco a poco y va desarrollando su personalidad, como se expresa cada vez mejor, esas ideas locas y creativas que tiene de repente y lo que más interesante me parece que he llegado a ver partes de mi propia personalidad en ella. Me parece algo muy interesante esa parte pues a veces ella llega a recordarme a mí. Creo que si tuviera tuviera un teléfono no habría disfrutado de mi hermana al máximo como lo he hecho en estos 6 años desde que nació. Ver como poco a poco se convirtió desde un bebe que solo lloraba y comía , hasta ahora que se ríe junto a mí y jugamos juntos es algo muy bonito de ver en la vida y para mí es muy especial el haber visto con detalle ese crecimiento en ella que cada día es algo a apreciar.
Hahaha I think it's kind of funny but not having my own phone has made me spend a lot of time with her, playing barbies, sometimes playing tea, but what I find most beautiful is that in a way I have raised her, since she was born I spend a lot of time with her. I have seen how she grows little by little and develops her personality, how she expresses herself better and better, those crazy and creative ideas she has all of a sudden, and what I find most interesting is that I have come to see parts of my own personality in her. I find that part very interesting because sometimes she reminds me of me. I think if I had a phone I wouldn't have enjoyed my sister as much as I have in the 6 years since she was born. To see how little by little she grew from a baby who only cried and ate, to now that she laughs with me and we play together is something very nice to see in life and for me it is very special to have seen in detail that growth in her that every day is something to appreciate.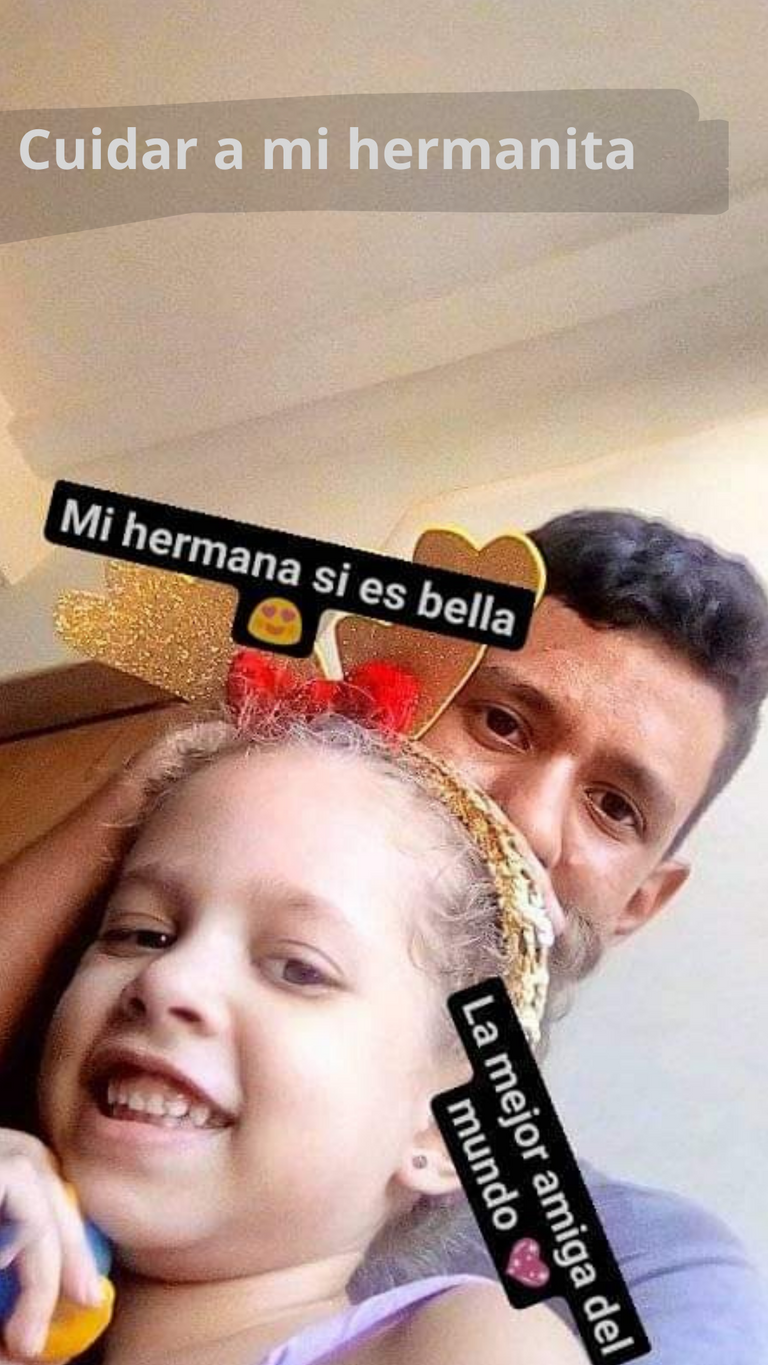 Quería hacer este post como una especie de expresión de un pensamiento propio, es que he llegado a ver como las personas de mi edad pasan mucho tiempo en sus teléfonos y se pierden de las cosas hermosas de la vida o de simplemente hacer alguna actividad que los haga felices. Casi todos pasan horas viendo videos en Tiktok o en Facebook o simplemente en alguna red social sin disfrutar de lo que tienen adelante. Con esto ya doy por terminado mi post, aclaro es una idea propia sobre este tema. Hasta otra mis Hivers.
I wanted to make this post as a kind of expression of a thought of my own, is that I have come to see how people my age spend a lot of time on their phones and miss out on the beautiful things in life or just doing some activity that makes them happy. Almost all of them spend hours watching videos on Tiktok or Facebook or simply on some social network without enjoying what they have ahead of them. With this I end my post, I clarify it is an idea of my own on this topic. See you again my Hivers.


Traducido con DeepL


imagenes de mi propiedad editadas con Canva


translated with DeepL


images of my property edited with Canva

---
---