dCity Digest October 18, 2021 - What's the dNews around #defifarming with SIM-backed NFTs
Welcome dCitizen to this edition of the dCity Digest
dCity.io is a DeFi-Farming platform encompassing a game economy built with NFT tokens based on the hive-engine protocol. HIVE has fast and free transactions, all you need to do is follow these instructions to set up your very own HIVE wallet and play along.
Please refer to a basic tutorial, population tutorial, tech mining tutorial, citizen mining tutorial, dCity.io market interface tutorial, or even the official dCity manual for reference.
Digest Date 10/18/2021
---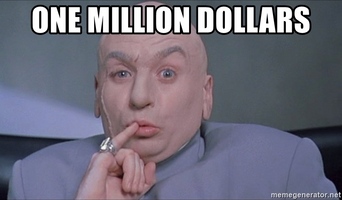 What Are Your DCity Goals? by @numpypython
Do you have goals for your DCity? Two weeks in, I think it is time to set some targets for the city. After all, in the real world, cities without a vision tend to be pretty crappy.
Education
So, the...
---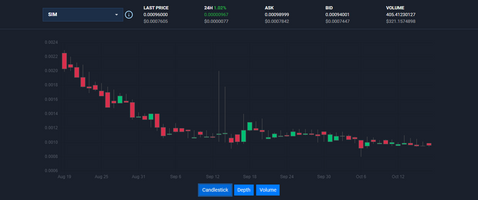 DCity profitable for new joiners? by @citywriter
SIM token price continuously dropping against HIVE. As a result, that DCity Game gets less attention compared to other NFT games.
Original Source
The current price drop of the SIM token might b...
---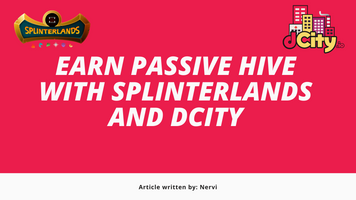 Earn passive HIVE with Splinterlands and dCity by @nervi
Being in the Hive ecosystem we are able to participate in many different projects and communities. Very often they are associated with profitable results, most often in the form of tokens. Such a t...
---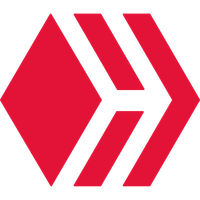 dCity Digest October 15, 2021 - What's the dNews around #defifarming with SIM-backed NFTs by @ecoinstats
Welcome dCitizen to this edition of the dCity Digest
dCity.io is a DeFi-Farming platform encompassing a game economy built with NFT tokens based on the hive-engine protocol. HIVE has fast and free tra...
---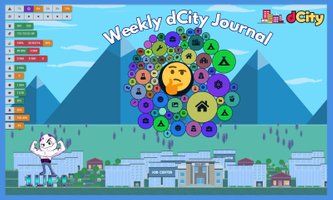 Week dCity Journal - 3 Cities Mined 8 Citizens, 3 Technologies, and 1 Background!! by @senstless
My City Overview
My City Helper View
Other Random Stats I like to Track
Citizens Cards Minted
Homeless x2
Immigrants x3
Technologies Minted
DeFi x 1
Advanced Prayer
**Ba...
---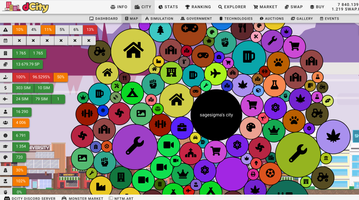 And so the battle goes...week in and week out. The basic strategy is to a) whether the taxation and b) reinvest. Reinvestment is of course dependent upon taxation, too. It's a nasty circle...back ...
---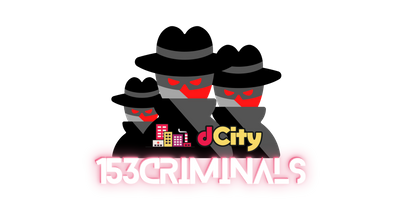 Criminals of @boycharliefamily city are planning to steal 1500 and give to other players. by @boycharliefamily
Below is an open letter from the criminals of @boycharliefamily city!
Good evening to the BCF City administration. We are an organization that wants to free the citizens from the tyranny of Mayor @bo...
---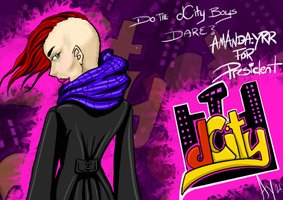 ENOUGH
This has gone on long enough!!
I have decided, after watching my poor Husband buckling under the over taxed population, that its time for a change!
I call for reform! I will reduce taxes and...
---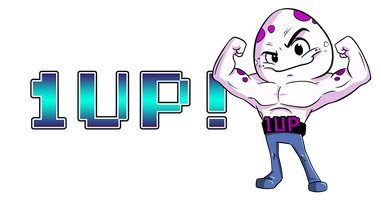 How to earn in 1UP with ONEUP token Reward? by @angelrey199026
Overview of the 1UP Project
The 1UP project is a resurrection and reimagining of a utility token that was originally designed as a gem-post curation bot within the @tribesteemup / @tribevibes communi...
---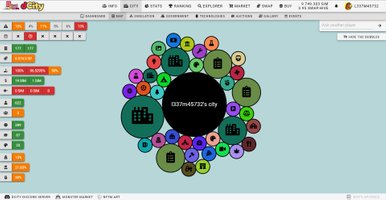 She wants the D-city. by @l337m45732
howdy pardner
I just wanted to share some updated on my dCity. I've been throwing in HIVE every time I have a little extra. My Income has been almost completely obliterated by taxes so that's fun. I'v...
---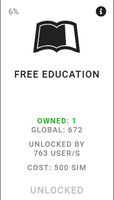 Education Goal Of 800 On DCity Met by @numpypython
Was a bit of a impulsive decision but I decided to try and accomplish my year end target of getting to 800 Education in a couple of days. Why? Because I realized that the Free Education doubles the ed...
---
Final Note
10 users featured in today's digest will receive 1 unit of Hive Stake Based Income, which compound over time to deliver a life time vote stream. We also nominate @dcitygame to continue to improve upvotes destined for the dCity reward pool!.
This post is built with 5% beneficiary to @archon-gov as part of the ARCHON beneficiary program. Also, 5% of the rewards will go back to @dcityrewards to grow the reward pool.
---
---