dCity Digest September 24, 2021 - What's the dNews around #defifarming with SIM-backed NFTs
Welcome dCitizen to this edition of the dCity Digest
dCity.io is a DeFi-Farming platform encompassing a game economy built with NFT tokens based on the hive-engine protocol. HIVE has fast and free transactions, all you need to do is follow these instructions to set up your very own HIVE wallet and play along.
Please refer to a basic tutorial, population tutorial, tech mining tutorial, citizen mining tutorial, dCity.io market interface tutorial, or even the official dCity manual for reference.
Digest Date 09/24/2021
---
The future of blockchain games - Splinterlands, dCity by @nervi
Blockchain games just like video games started very slowly, first in special cybercafés and now practically everyone has access to them. Today, starting to play blockchain games is becoming cheaper...
---

Two Hive Games with amazing returns by @monsterjamgold
If you have not heard of Dcity or Rising star you or either living under a rock or in a cave, the games have amazing returns but it does take time and some capital but this should not be taken as fin...
---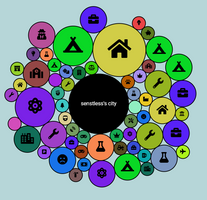 Week DCity Progress Update - Growth and Suburb Cities - Printing NFT's Like a MINT by @senstless
My City Overview
My City Helper View
Other Random Stats I like to Track
Total Cards 479
Basic Income 911
Training Chance 102.24%
New Employee 30%
Citizens Cards Minted
---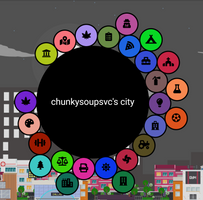 dCity Digest Issue #12 : Coming On Up by @chunkysoupsvc
There's global fires in dCity world right now. Imagine that, globally effected fire disasters. Climate change is even more fucked up in dCity...
Income hasn't been too bad recently in dCity. Appare...
---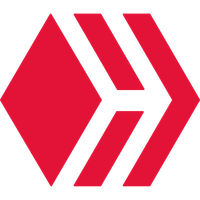 dCity Digest September 20, 2021 - What's the dNews around #defifarming with SIM-backed NFTs by @ecoinstats
Welcome dCitizen to this edition of the dCity Digest
dCity.io is a DeFi-Farming platform encompassing a game economy built with NFT tokens based on the hive-engine protocol. HIVE has fast and free tra...
---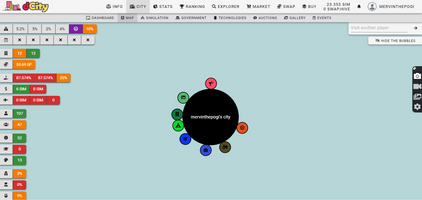 Dcity.io passive income game! pinoy guide! comment so i can assist you by @mervinthepogi
Hello guys! and welcome to my first pinoy guide in Dcity.io
many filipino people are always looking for NFT, and some of them just want some passive income, so i search some games here and bumped in ...
---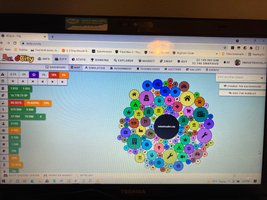 My Actifit Report Card: September 20 2021 by @industriousliv
Breakfast was scrambled eggs with the leftover steak and potatoes. I melted cheese over it all.
I helped my wife move some things to the studio. Then back to the apartment where I worked on the games...
---
Preparing for the dCity 4th Edition by @adamada
Disclaimer: None of this is financial advice. The post is just my speculations on the future edition of the game would be like. Do your own research before sinking some money into the game.
If you h...
---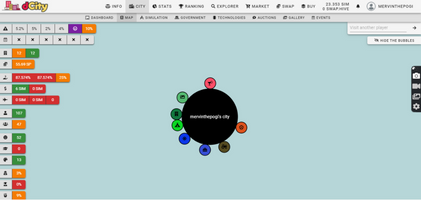 DCITY STORIES! by @mervinthepogi
thanks everyone for upvoting my first https://peakd.com/dcity/@mervinthepogi/dcityio-passive-income-game-pinoy-guide-comment-so-i-can-assist-youpost.
it was so much heart warming that some people lo...
---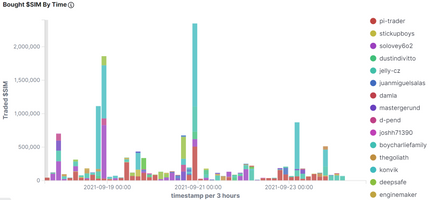 Weekly Statistics For The $SIM Token by @achimmertens
Hello friends of $SIM, Friends of $HIVE and all others,
here are the:
SIM Statistics for the last week:
The timeframe is from 2021/09/17 - 2021/09/24.
Bought $SIM By Time
This figure shows who has bou...
---
Final Note
10 users featured in today's digest will receive 1 unit of Hive Stake Based Income, which compound over time to deliver a life time vote stream. We also nominate @dcitygame to continue to improve upvotes destined for the dCity reward pool!.
This post is built with 5% beneficiary to @archon-gov as part of the ARCHON beneficiary program. Also, 5% of the rewards will go back to @dcityrewards to grow the reward pool.
---
---