Executive Producership Honoring Sir @BrianofLondon's HIVE-BITCOIN Lightning Bridge
I am sitting on the stream listening live to NO AGENDA episode number1383 - anyone can listen live here:
http://listen.noagendastream.com/noagenda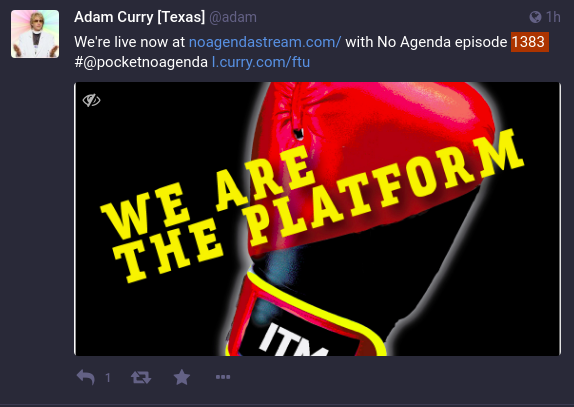 You may remember, this isn't the first time I have donated to talk about HIVE on the podcast, what some call 'the best podcast in the universe'.
Last time HIVE seemed to pump right afterwards..
But now there are even bigger inroads into this great community - HIVE DAO is funding an integration project from @brianoflondon -

Make sure to read the proposal here to understand all the great details.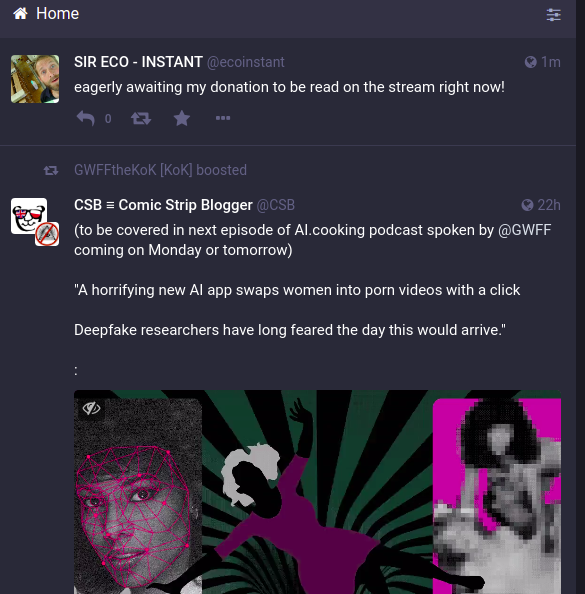 Noagendasocial.com
Adam, the Podfather, is pimping his Podcasting 2.0 chapters right now, I hope he will shine his approval on our donation note :)
The note can be read here: https://peakd.com/v4vapp/@ecoinstant/re-brianoflondon-qzkzqt
I locked it into the blockchain and asked for it to be put in the show notes as well.
I should have gone above the basic executive producer credit - but I love the 333.33 donation and have never donated another number. There are so many donations just a few cents above ours. Now there are several at the same amount....
....
OK, it just happened! We had a great conversation about HIVE, Adam stepped in and helped explain to John what our note was about. I think all in all it was a great showing, Adam said
'all I know is I have HIVE POWER! Which means I can do stuff'
Take a listen on episode 1383 and let me know what you think about the note!
Freedom and Friendship!
---
---