Bogorodica Pomoćnica
Evo i treće ikone koju dijelim sa vama u poslednjih mjesec dana.
Ovdje je naslika Ikona Bogorodice Pomoćnice pri rađanju. Pred njom se najčešće mole žene i muškarci koji imaju problema sa rađanjem ili sterilitetom. Reprodukciju ove ikone često čuvaju u svojim domovima.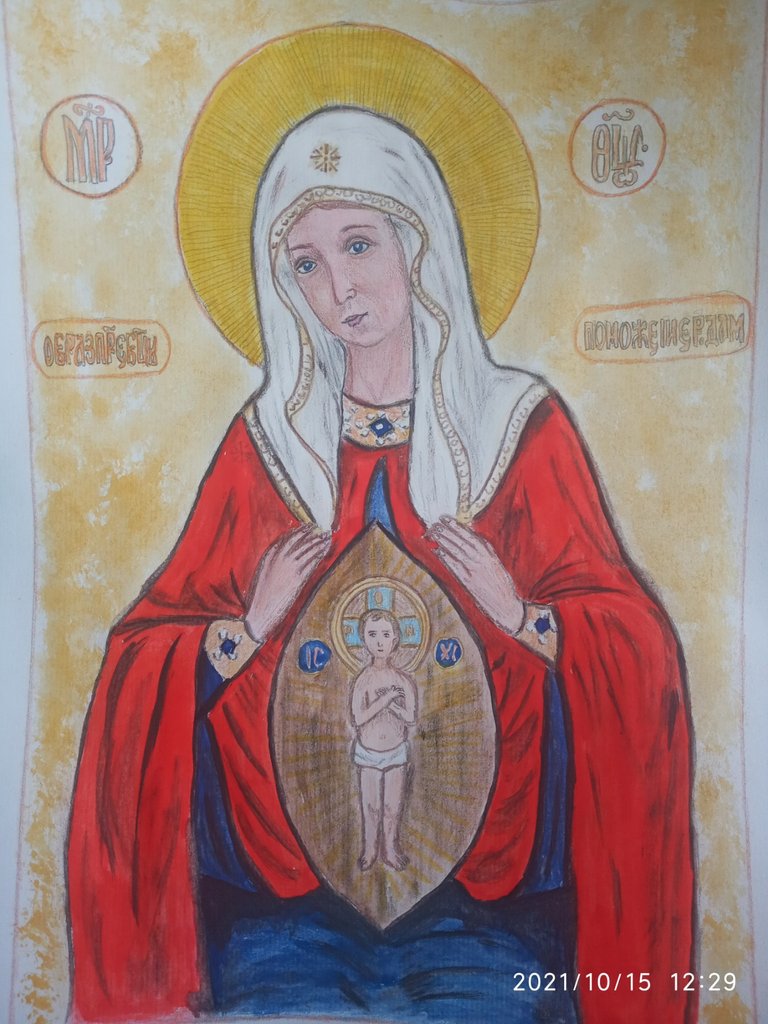 Here is the third icon I have been sharing with you in the last month.
This is a painting of the Icon of the Mother of God at birth. Women and men who have problems with childbirth or sterility usually pray in front of her. Reproductions of this icon are often kept in their homes.
---
---