A Christmas-New Year's gift
First of all, I wish you good health, happiness, and success in the new year.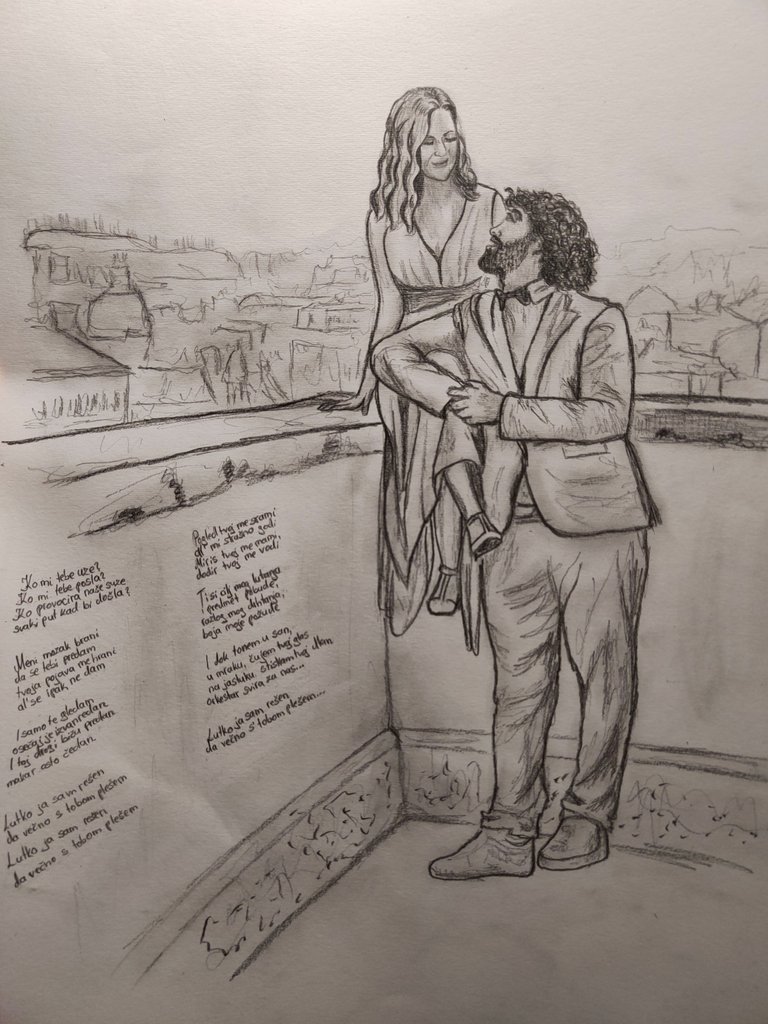 This is the time of giving, and this wonderful gift was sent to Zagreb. An interesting, young married couple is presented on it. This work was done by hand with a graphite pencil using the shading method.
This couple has traveled a lot, but they chose a special place for taking pictures that connected them before they said YES to each other.
They also have "their" song. It's a song by S.A.R.S. - "Lutka" (eng. "Doll".
You can read the text of the song below, and if you want, you can also find it on some music websites.

Lutka
Ko mi tebe uze
ko mi tebe posla
ko provocira naše suze
svaki put kad bi došla
Meni mozak brani
da se tebi predam
tvoja pojava me hrani
al' se ipak ne dam
I samo te gledam
osećaj je izvanredan
i toj drogi biću predan
makar ost'o čedan
Ref. 2x
Lutko, ja sam rešen
da večno s tobom plešem
Pogled tvoj me srami
al' mi strašno godi
miris tvoj me mami
dodir tvoj me vodi
Ti si cilj mog lutanja
i predmet pobude
razlog mog drhtanja
boja moje požude
I dok tonem u san
u mraku čujem tvoj glas
na jastuku stiskam tvoj dlan
orkestar svira za nas
Doll
Who took you from me
Who sent you to me
who provokes our tears
every time you come
My brain doesn't let me
to give myself to you
your appearance feeds me
but I still restrain
And I just look at you
feeling is outstanding
and to that drug I will be devoted
even if I remain chaste
Reference. 2x
Baby, I'm resolved
to dance with you forever
The look in your eyes makes me embarrassed
but it feels so good
Your scent lures me
your touch is taking me
You are the goal of my wandering
and the subject of motivation
the reason for my trembling
color of my lust
And while I slowly falling asleep
in the dark I hear your voice
on the pillow I squeeze your palm
and orchestra plays to us...
Source: https://lyricstranslate.com/en/lutka-babydoll.html

Below you can see the process of creating this gift.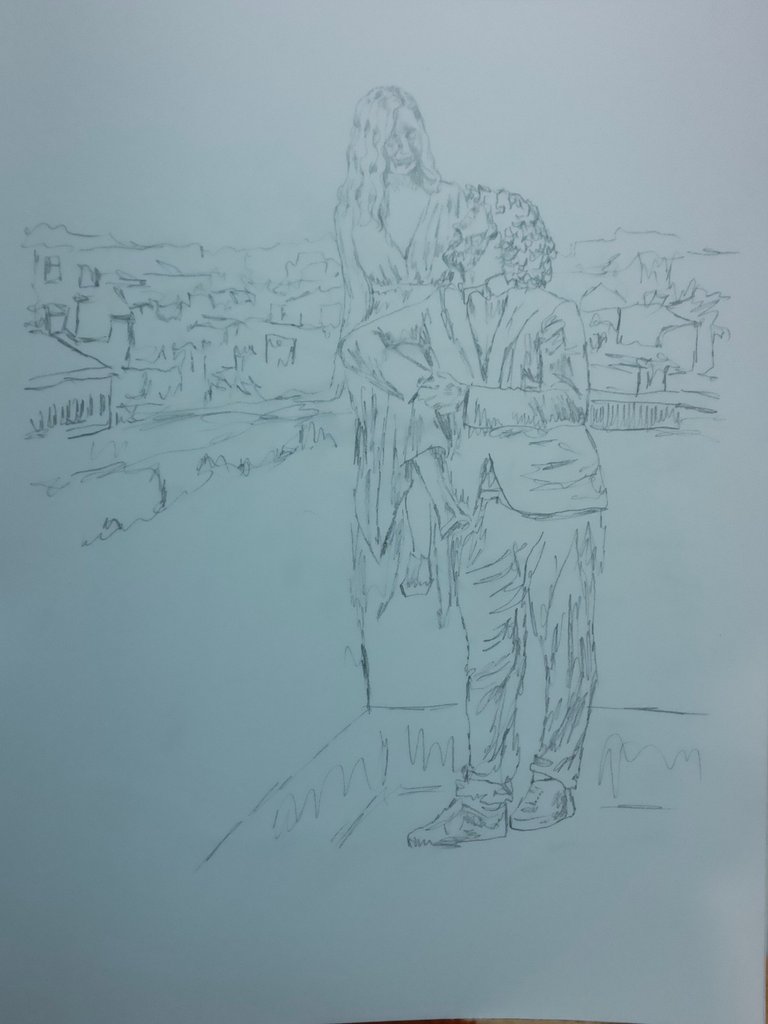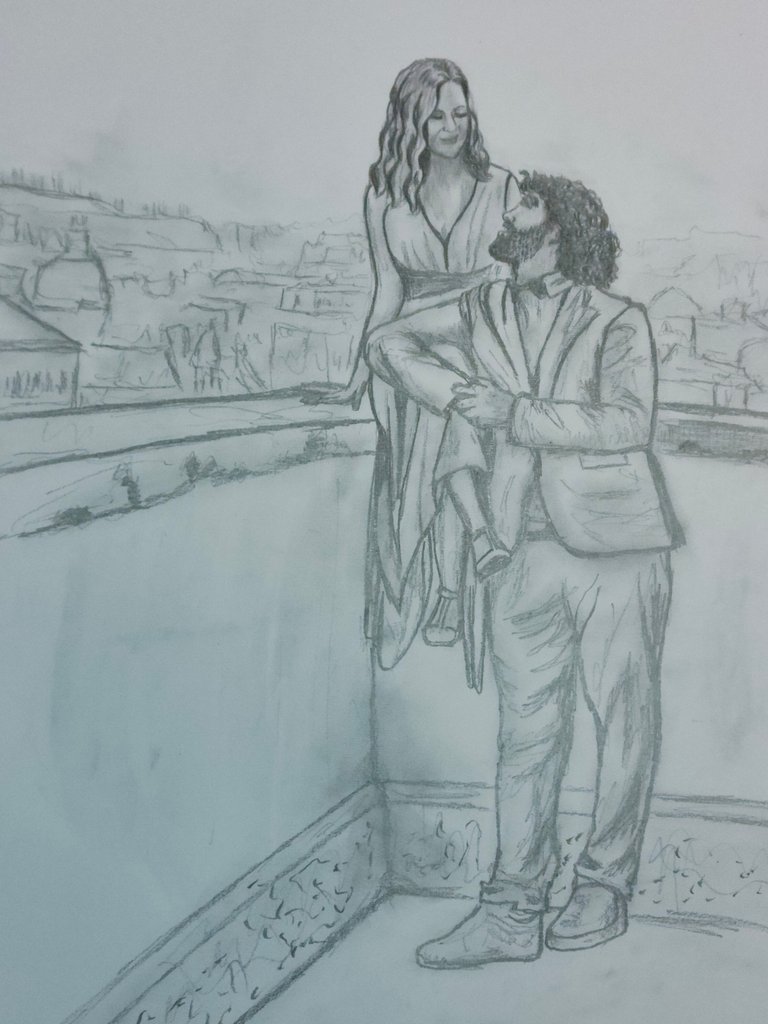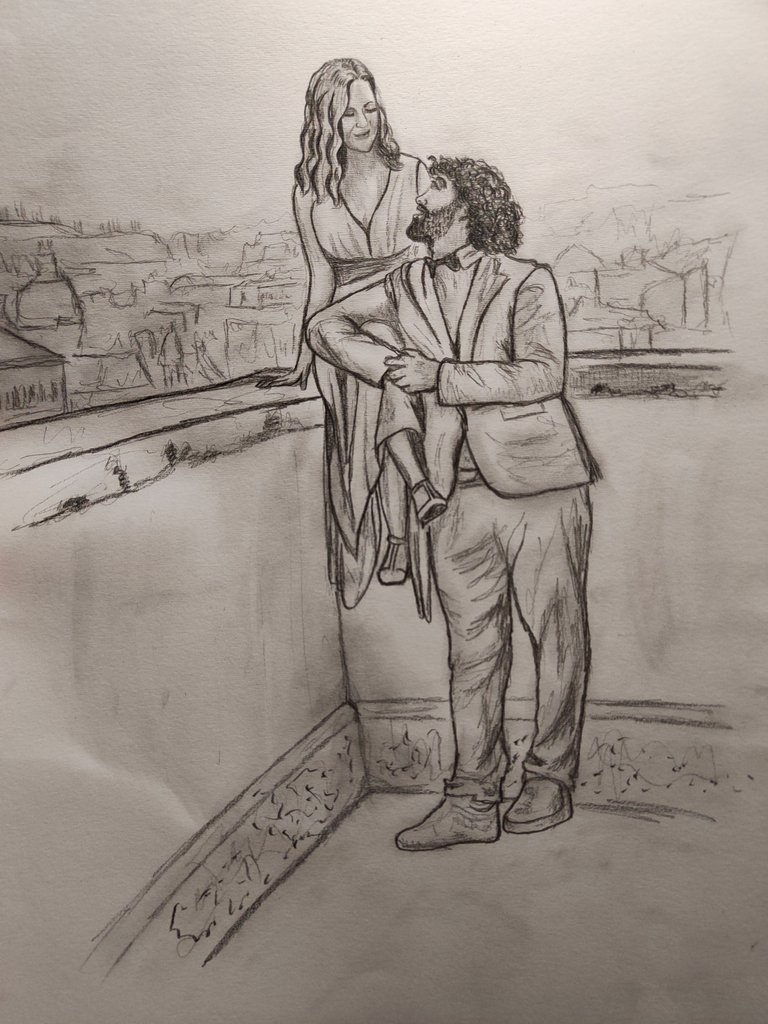 At the end, you can see the lyrics of the song written on the wall: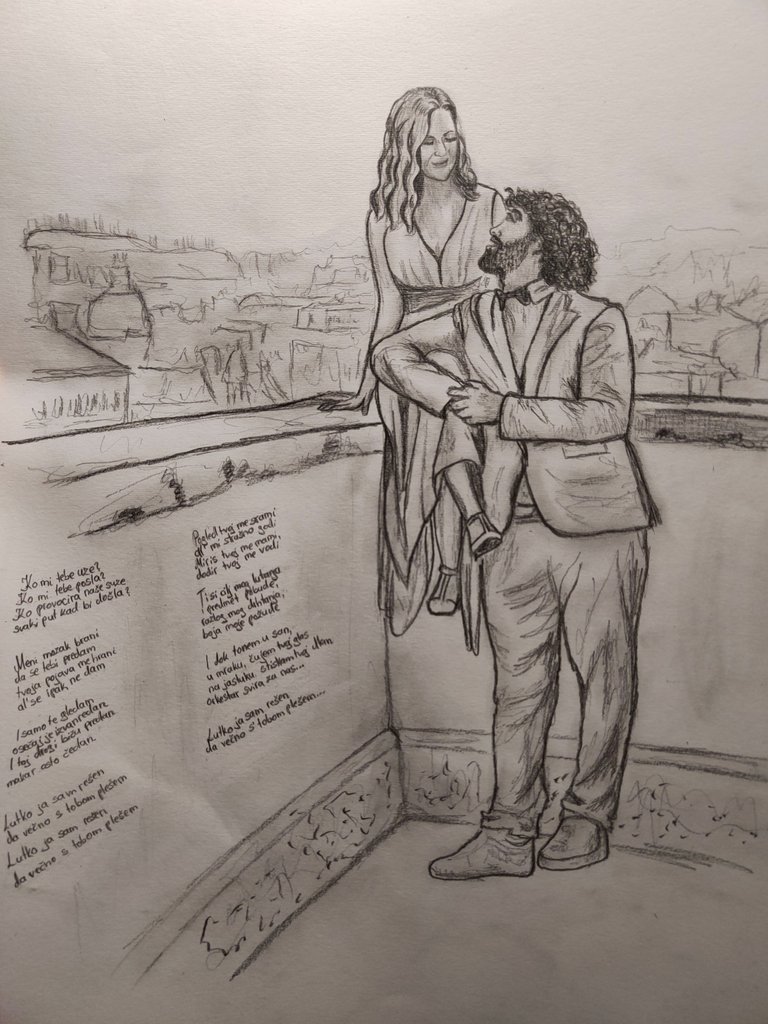 ---
With joy - @dzoji
---
---