The best winter cycling route around the West Lake in Ha Noi Capital amid chilly days
Hello everyone, it has been more than 10 days since I joined the Hive community. I feel so overwhelmed because I have received big support from everyone. This is my motivation to write more posts to share with you guys some simple activities in my life.
So far, I have lived and worked in Hanoi for more than 9 months. My life has nothing special happening other than going to work and then coming home. Therefore, I always try to find interesting things to discover in the heart of this peaceful capital of Viet Nam. On the weekends, while some people often take time to sleep in to reward themselves, others choose sports activities to enhance their health. I usually get up very early on Saturday to cycle and jog around West Lake (Hồ Tây)- the biggest freshwater lake of Ha Noi with a shore length of about 15 km.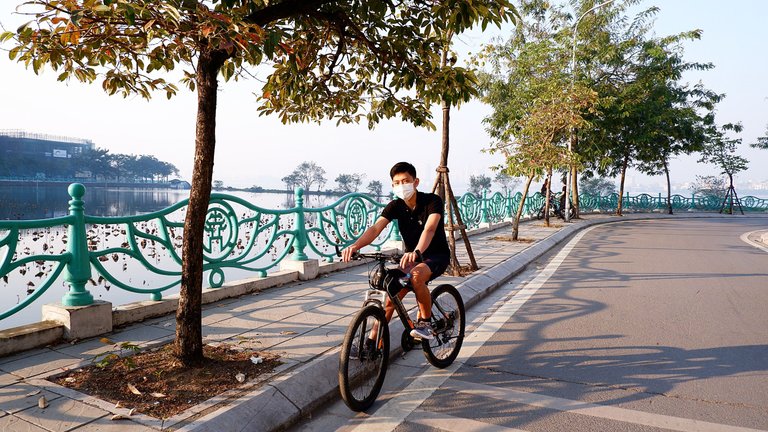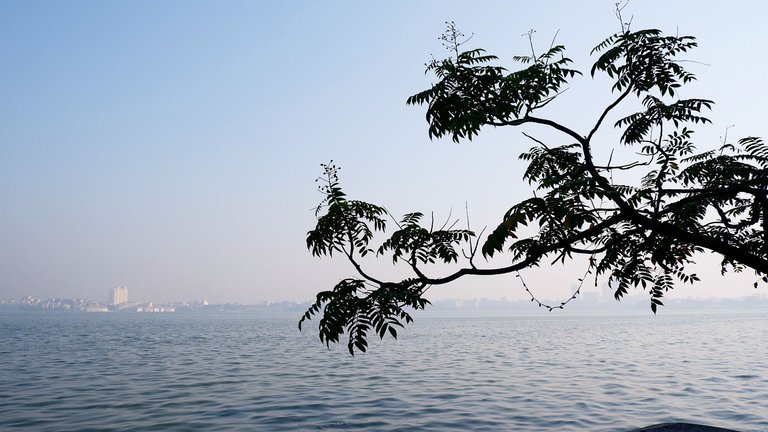 The sun had not yet risen at 6 o'clock since it's winter at present. The weather was fairly cold so it was definitely difficult to leave my warm blanket in the morning. However, I was still determined to wake up to enjoy the fresh and chilly morning air in Ha Noi.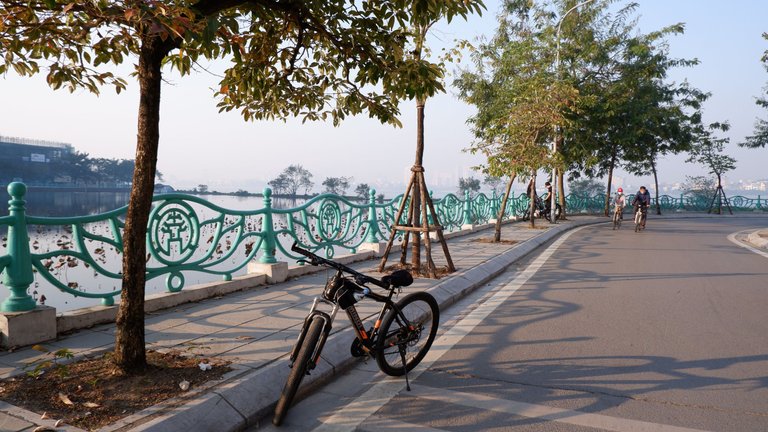 There are a few bike rental shops on the lakeside at different prices. I had found a bike rental shop for only VND 30,000/bike within 3 hours.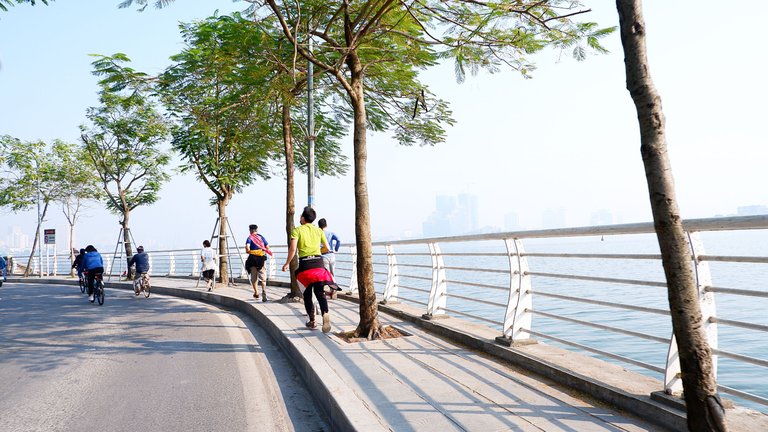 Weekends are the time when people cycle and jog a lot around West Lake to do their physical exercise in an attempt to boost their endurance.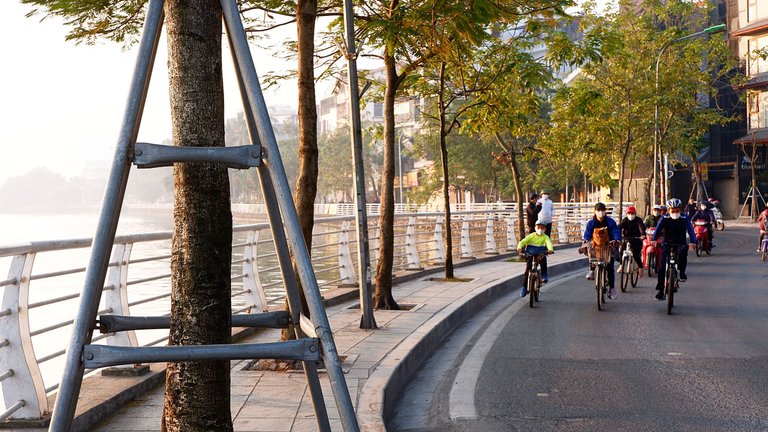 Besides, there were a lot of people going to work since it's Saturday.
Apart from that, there were some young people or old men fishing by the lake. I really love this photo because it somehow shows a peaceful corner of Ha Noi capital.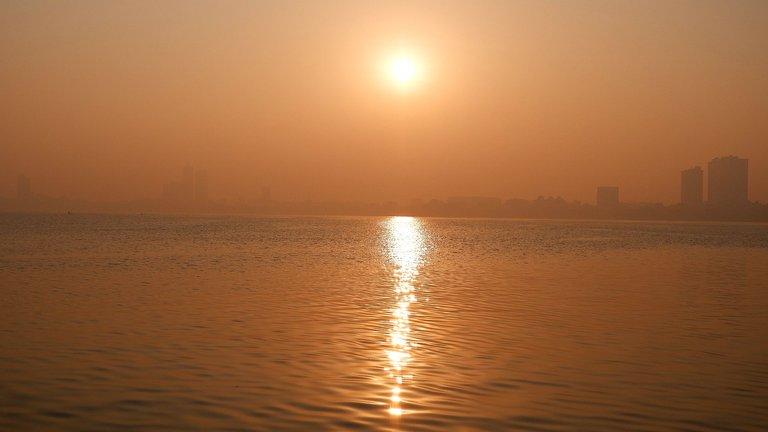 The sun has been gradually rising up.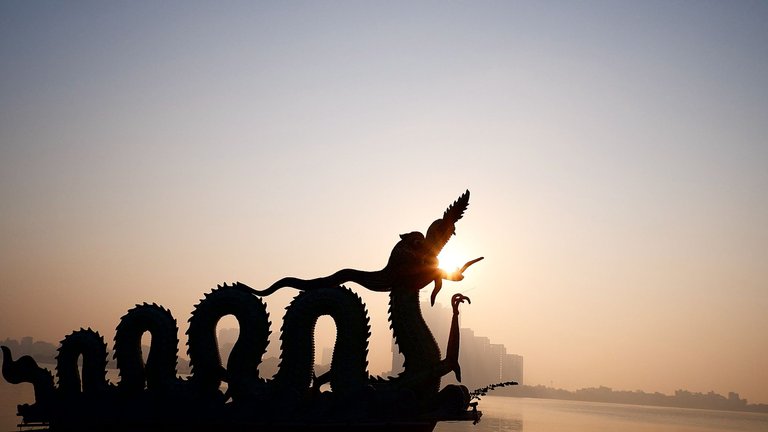 During your bike journey, you can take a few minutes to rest and watch the sunrise if you are tired.
Although the path around the lake is fairly flat, there are also some small slopes to challenge you.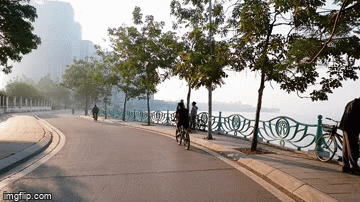 It's completely great to ride a bike while immersing myself in the morning sunlight.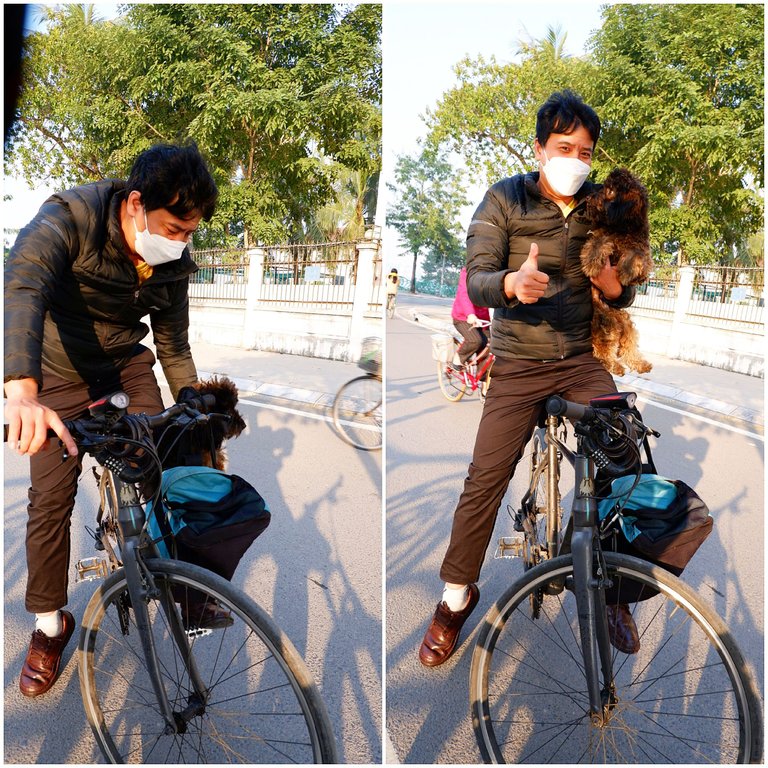 On the way, I met a brother who took his cute dog with him. He had to stop to adjust the bag to avoid dropping the dog since he was very active.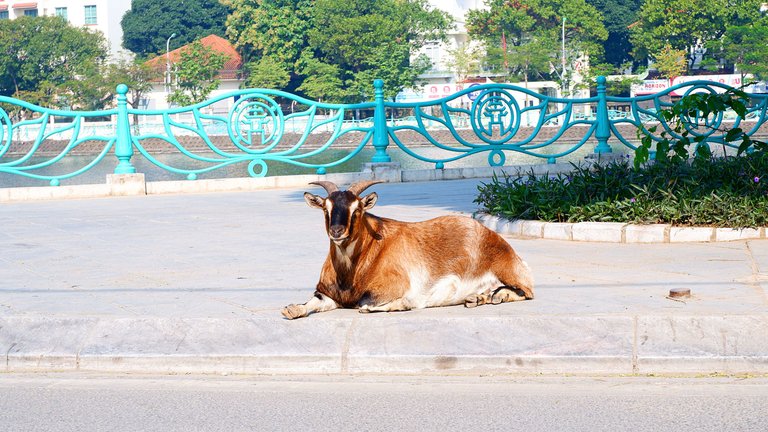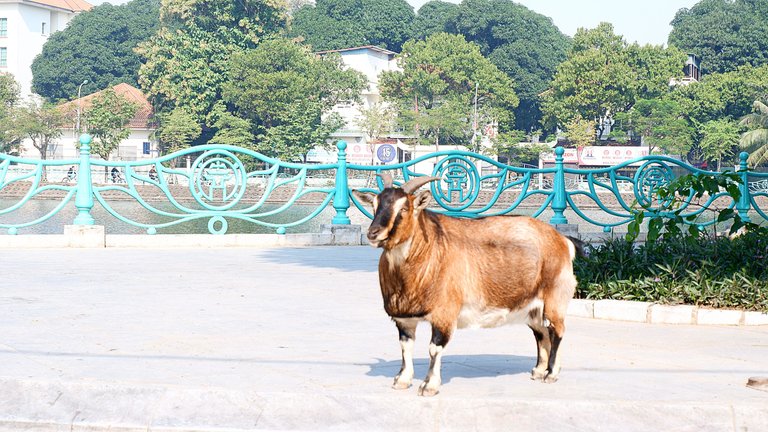 I'm sure that anyone who has ever cycled or gone jogging around the West Lake will recognize this cute goat. I don't know who owns him, but he is so plump and looks really clean.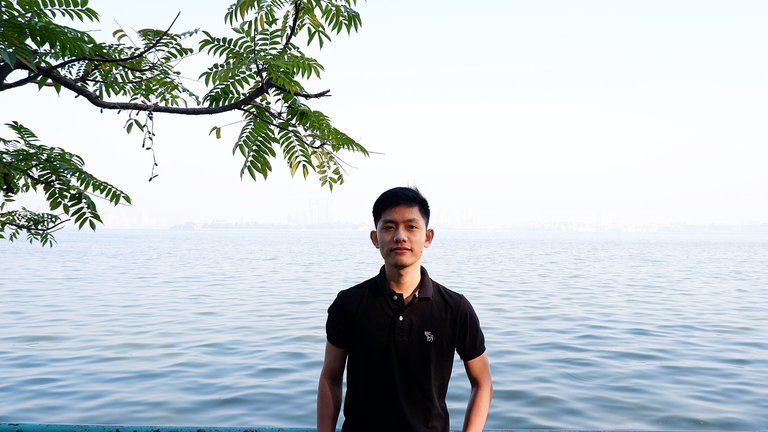 Cycling around West Lake is a really interesting activity to help me recharge my energy as well as release stress after a tiring working week. As long as you are determined to get up early and try to cycle 15km, you will feel it is worth it. Gorgeous winter in Ha Noi featuring the chilly air mixed with the warmth of the morning sun will leave an unforgettable memory for anyone who comes here. As for me, I am continuing my bicycle trips around the West Lake at weekends, taking time,/center to admire the beauty of the landscape as well as the friendliness of Ha Noi people for the rest of the days living here.
Thank you so much for reading my post ❄️
---
---