The Breaking of Day and Other Stories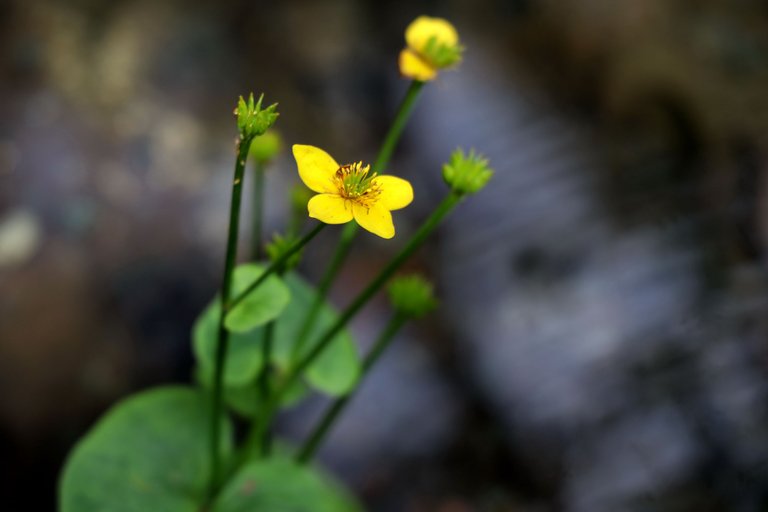 The break of dawn can be described in many different ways, depending on where in the world you are. Breaking into the light of day could describe where I stand right now, in the lower elevation of the Blue Ridge Mountains. The mountains are part of the larger range of the Appalachian Mountain Range, which is in the Eastern to Northeastern part of the United States. The temperature is a little cooler than at home, but the sights are magical, as only Mother Nature can be. Behold the morning! She is beautiful.
I live in a mostly flat or level landscape, although gently rolling hills are not out of the question. The sun plays differently along the Atlantic waters than in the mountains. It makes life interesting to view the day differently. Each holds its own beauty. One needs to embrace the beauty of the day.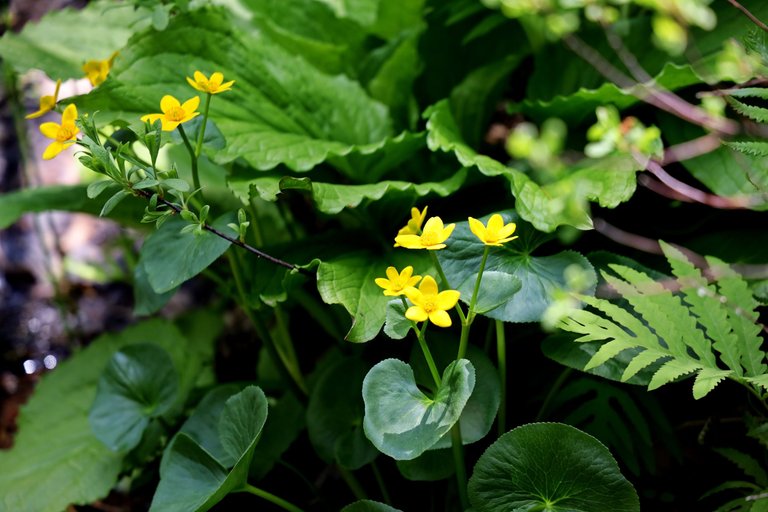 I walk along the far side of the pond, carefully stepping aside from the abundant growth spilling out from the bright sunshine in the St. John's Wort flower. The lushness of it spills over onto the path. Mother Nature provides, it seems, without asking. The grass grows along the edges, its roots clinging to the soil, staving off erosion. Isn't it amazing how it does that without any help?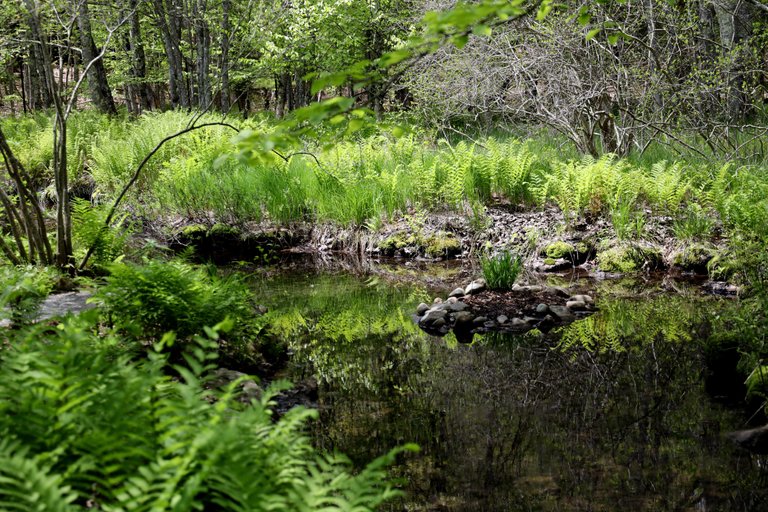 The forest is growing back from a long-forgotten fire that took some of it away. It is making a comeback and slowing healing. Look at those ferns, taking over the woods near the water. Has anyone ever eaten fiddleheads?
I can see this is a well-traveled path here. I'm always grateful as I always think about the ticks that might try to hitch a ride on me. You have no idea how that sends shivers up my spine. I once found one in my belly button. Ticks are getting more abundant. I never used to worry about getting them on me and now, some of them are so small, you have to really look for them. Hey! Let's just keep walking, yes? We will tick check later.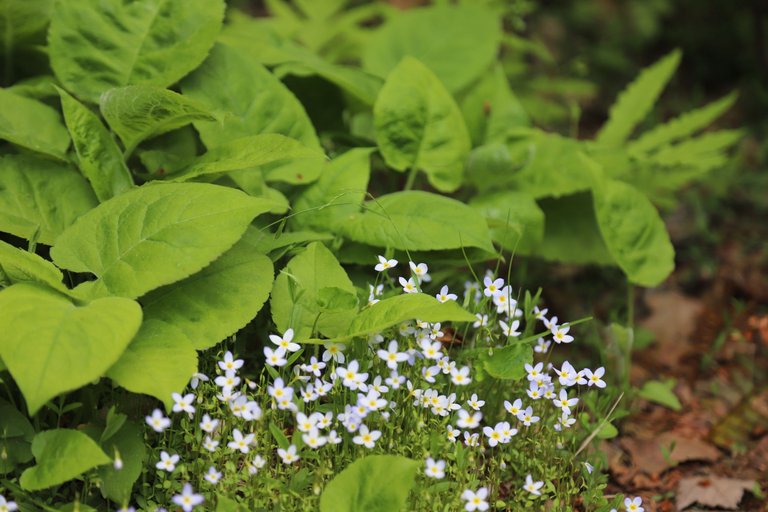 I want to thank @Tattoodjay for hosting the #WednesdayWalk challenge! It is a challenge that allows you to share what you see as you walk through your day. Show me where you walked today, I want to see what you got to see and hear what you have to say. If you want to do the challenge, drop him a link on his #WednesdayWalk post so he can try to visit yours! See here! Whatever your day looks like, it is worth a walk-through. You can't always have sunshine and rainbows, but, you can always have a #WednesdayWalk!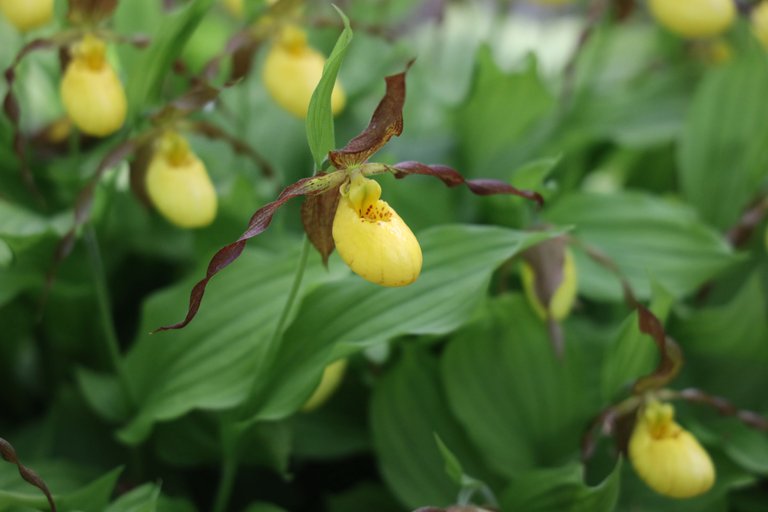 This is Yellow Ladies Slipper which is part of the orchid family. Who knew? Although they can be found, they are not common. If you squint real hard, you can see the slipper. Right? Who sees it? Raise your hand! Yellow flowers seem to be in my repertoire today.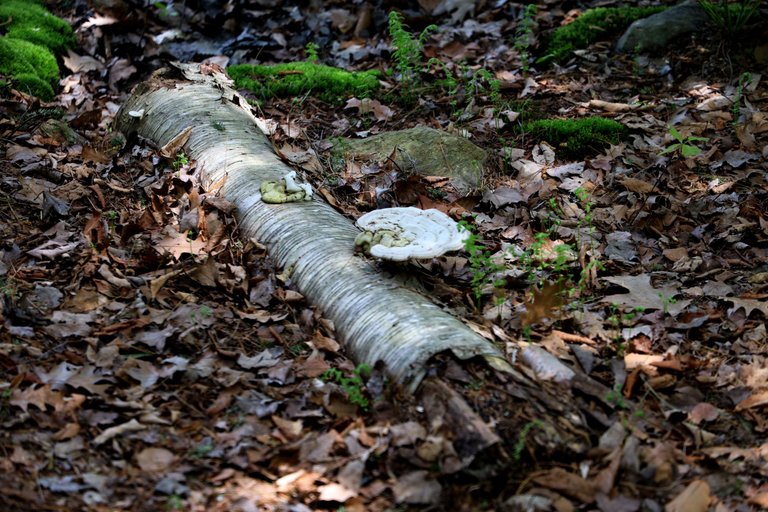 The path is well-traveled, littered with the leaves of the forest. Rather than rake them, the earth takes them back and gives back rich soil. It is in our best interests to take good care of our earth. I absolutely love these walks with @tattoodjay. If you never really notice what is going on with nature, you cannot help but pay attention, especially when you have to write about it.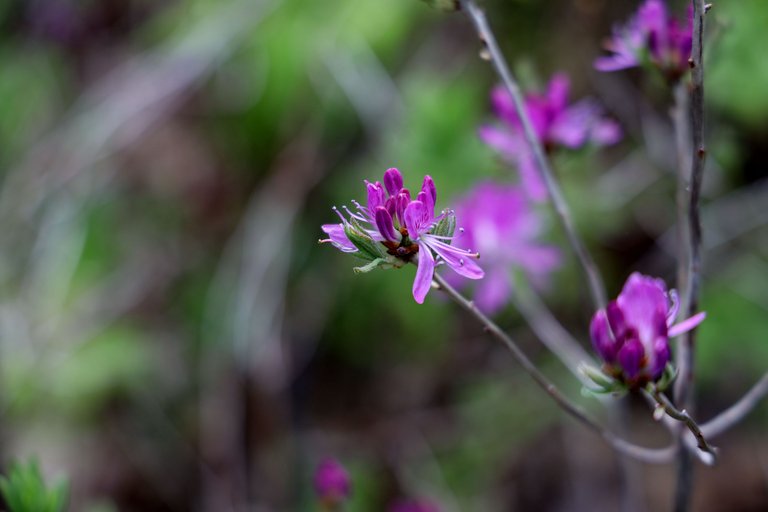 I have been out for far too long, although never long enough. The last of the blooms that I see for the day, but I promise you more at another place and time... until we meet again.
I think that I shall never see
A poem lovely as a tree.

A tree whose hungry mouth is prest
Against the earth's sweet flowing breast;

A tree that looks at God all day,
And lifts her leafy arms to pray

Joyce Kilmer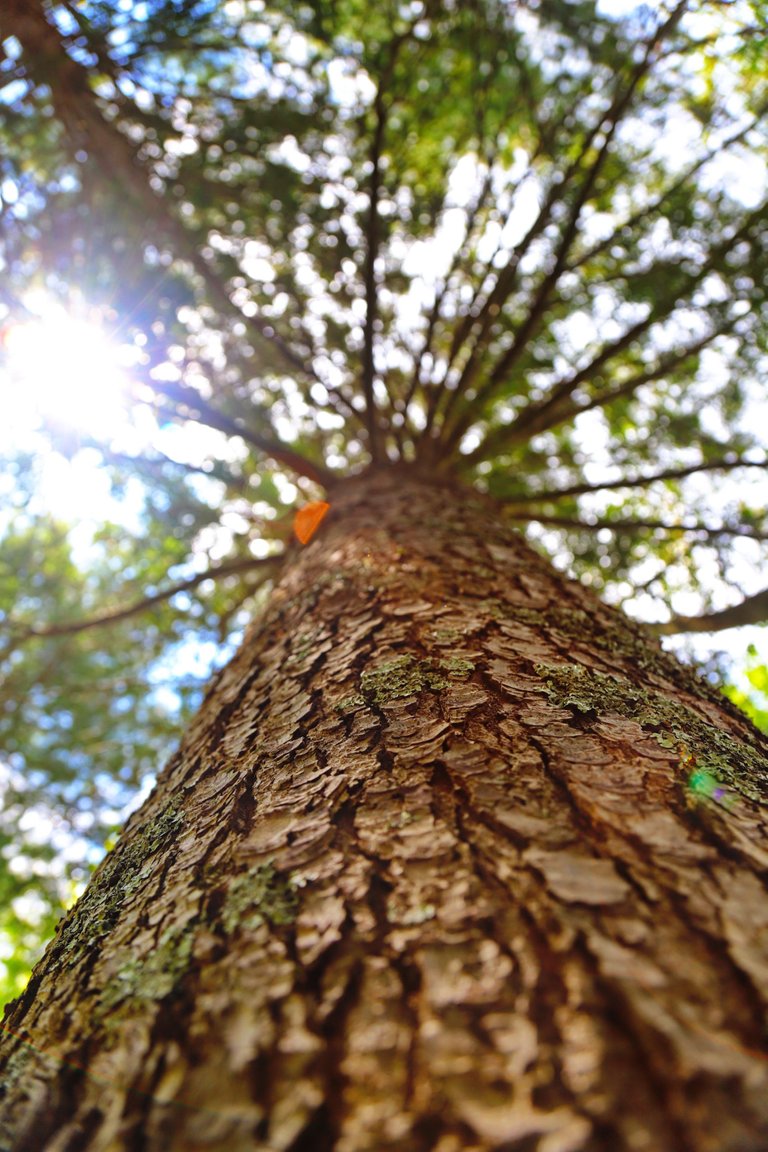 I have said it before and I will probably say it again; everything is beautiful, in its own way. Let us focus on the good, however small it might seem. Take the good, and save it up for a rainy day. Be who you are and walk your walk. I adore the beauty of our world, the uniqueness of nature, and the sacred scents of the earth. It is such a pleasure to join #WednesdayWalk by @Tattoodjay. And just like that, this post is over. Come back tomorrow and we will do it again.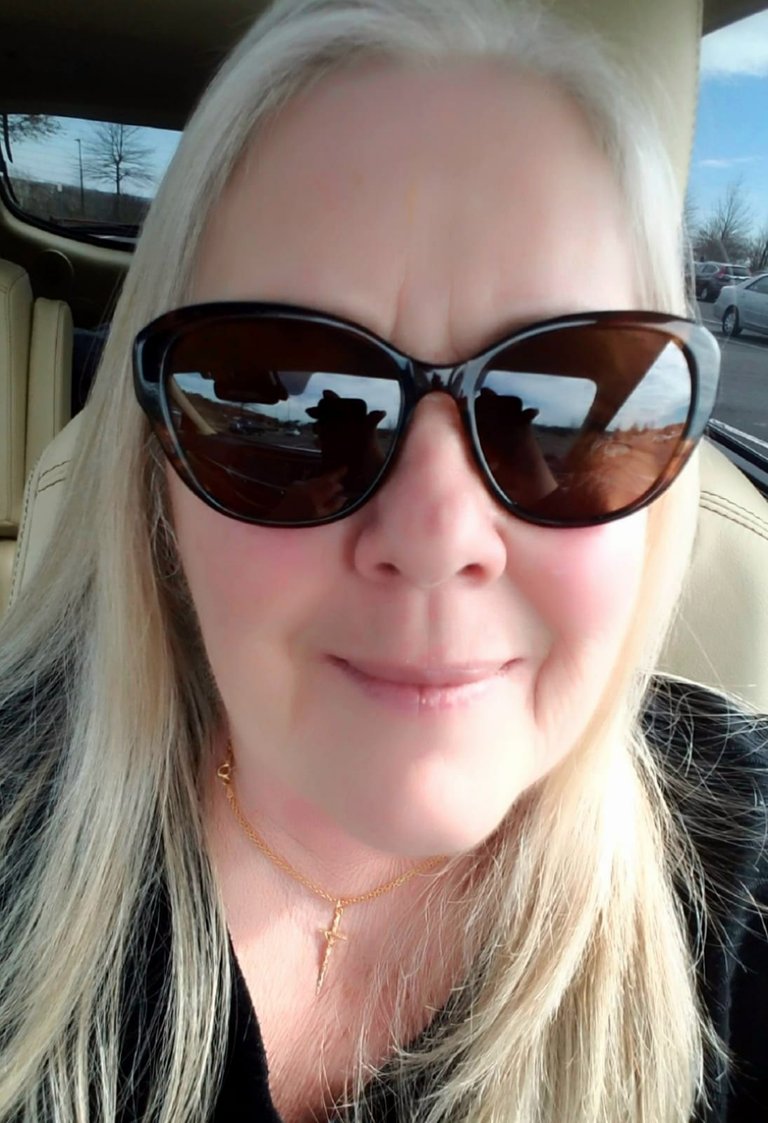 ---
Thank you for visiting my post 💖 Don't ever forget what a wonderful world we live in, people. Some days, it is not as easy to see,just how wonderful it really is. For me, I try to do my part. Kindness counts. Wherever you go, whatever you do.

Shall I compare thee to a summer's day?
Thou art more lovely and more temperate:
Rough winds do shake the darling buds of May,
And summer's lease hath all too short a date:
Sometime too hot the eye of heaven shines,
And often is his gold complexion dimmed,
And every fair from fair sometime declines,
By chance, or nature's changing course untrimmed:
But thy eternal summer shall not fade,
Nor lose possession of that fair thou ow'st,
Nor shall death brag thou wander'st in his shade,
When in eternal lines to time thou grow'st,
So long as men can breathe, or eyes can see,
So long lives this, and this gives life to thee.
Shakespeare

#TeamUSA is a growing community of quality-content people from the United States or those living here. Check us out on Discord!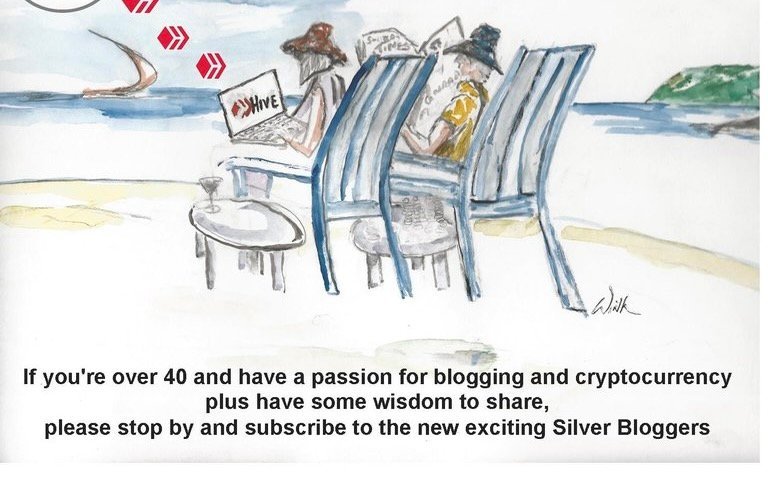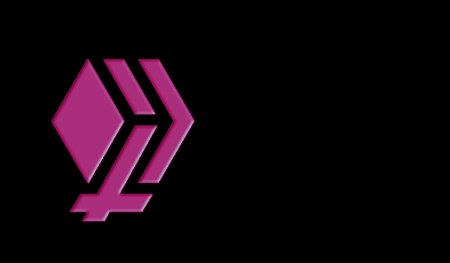 ---
---