Market Friday Part II Bar Harbor

I was going to move on from Maine this week, and the thought kept running through my head. I never brought you out to lunch, with all of those little fun places that were to be found, not even one did I do. What kind of host am I? Even the beauty of the forest. Here, I give you the forest, along with my favorite little birch tree. Maybe three. Go ahead a look, I promise it is free. I did not give the address nor the fee as it is a complicated because of the passes and all the different entrances. I would have to say that it will be between you and Google.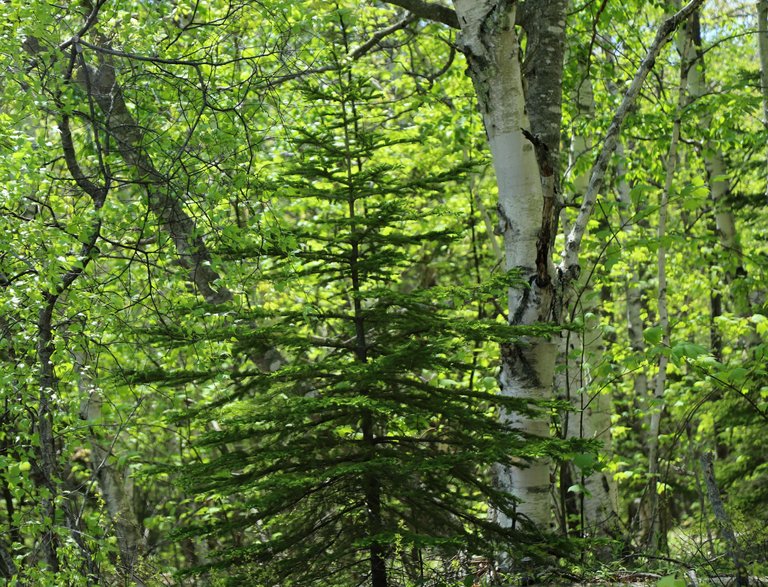 We are back at Bar Harbor, it's true. The state of Maine, in the Northeast corner of the United States, hugging the shores of the Atlantic Ocean. Could it be any prettier? I think not. Now, I promised you lunch or something like that. There are all different kinds of places, and I thought Route 66 would be a fun little spot.
Today is #MarketFriday initiated by @dswigle (Denise, that's me!!) Join me as we share our markets across the globe. I always look forward to seeing what you send me! It is amazing to see the different markets and cultures of our friends here on Hive.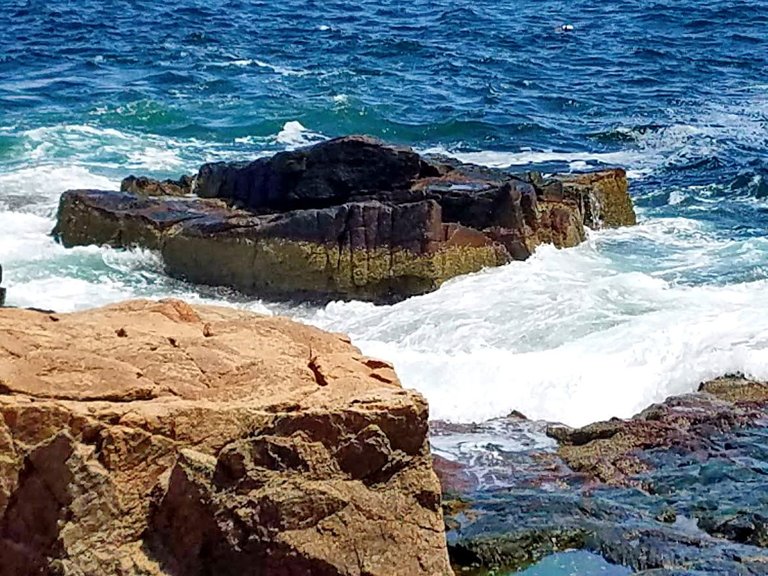 This is what granite looks like when it is found in nature. One of the ways, anyway. Sometimes it takes a bit of excavating, however sometimes it can be found just like this. Slabs of it all around in the Acadia National Park, among other sites here in Maine. There are countless structures and monuments in the Washington, DC area and many other places in the United States that used slightly rare pink granite.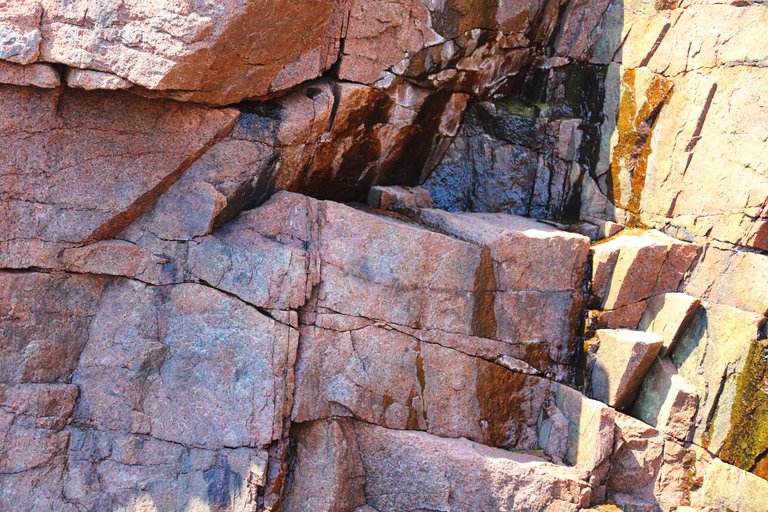 The pink granite is often used as a decorative stone, with its striking good looks. Granite usually comes in different variations of pink, white, grey, and black. It is amazing to hike along, granite at your feet, knowing bridges, monuments, mausoleums and buildings are made from it. And yet, there it is, right under your these feet of yours.

Right this way! There were signs everywhere! There was no chance that you were going to get lost or turn the wrong way. There was also no chance that they wouldn't have something that you wanted. They had everything, and they did it all so well. Don't be shy! Step right up to the front of the line!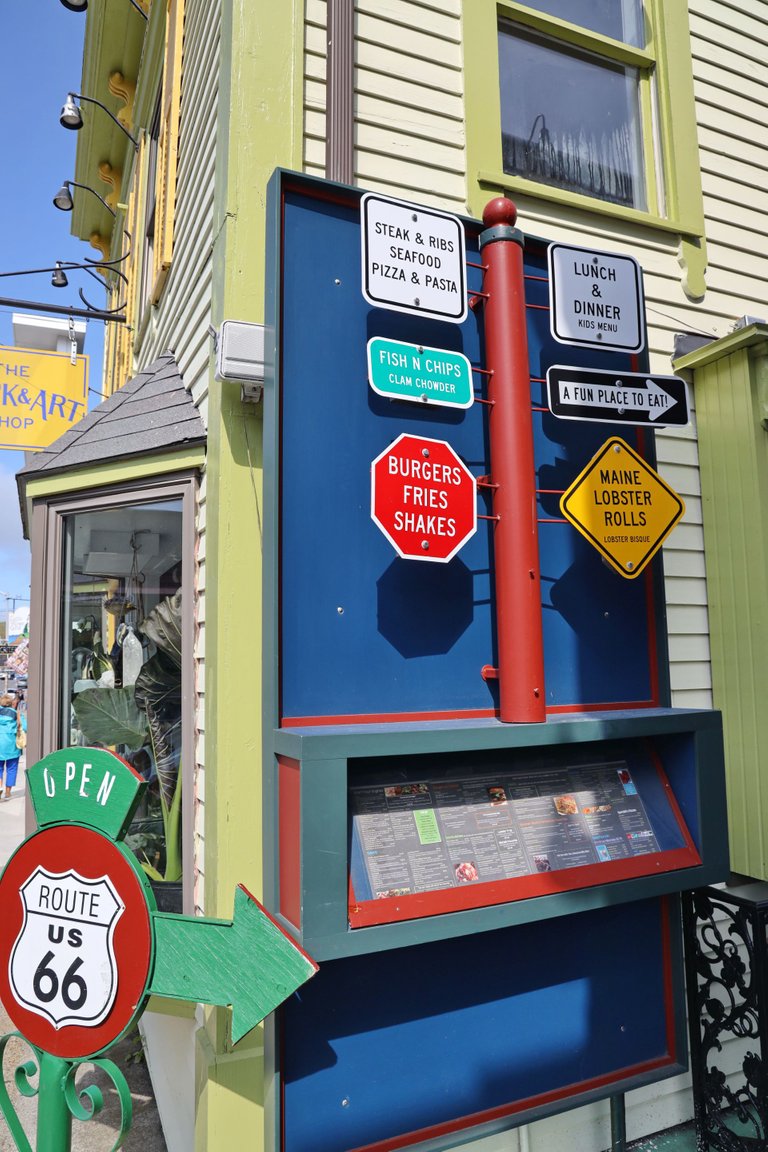 They have a menu outside so that you can get an idea what they offer. I also like to see if it is affordable before I step inside and have to excuse myself after seeing I will have to cash in a piece of property to afford it. I am kidding, but, you just never know. Having established affordability, we step in. Okay, jog on down and they will let you in! I have always loved the car on top of the roof. On both sides of the road there, are two other restaurants with outside seating available. They are nice too, but, I have my heart set on this one. Are you ready? Let's see what we can see.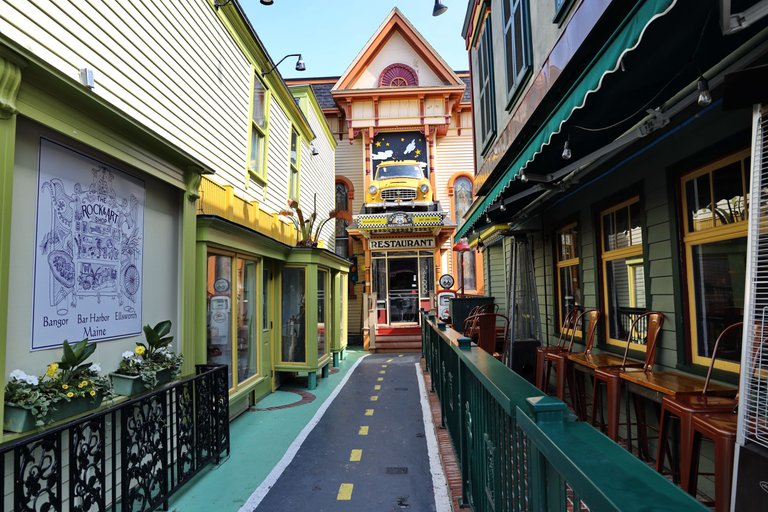 Route 6 Restaurant, 21 Cottage St, Bar Harbor, Maine 04609
You can find the menu here.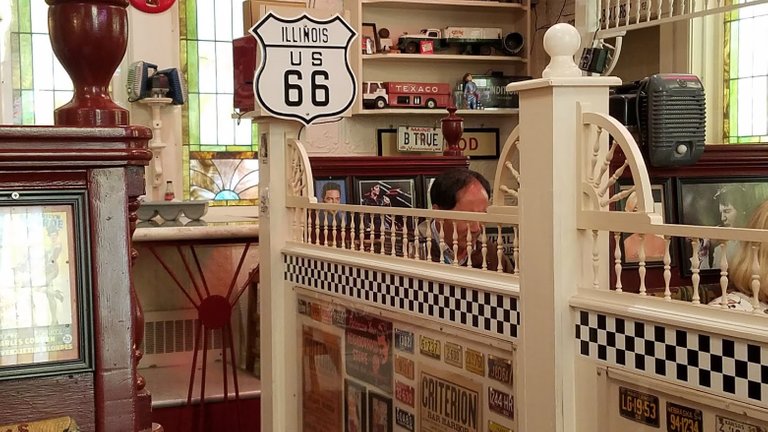 It's nostalgic, as is evidenced the minute you step through the door. Party of one or ten, they can easily accommodate you - with a smile. The waiters and waitress lean into the casual makeup of the restaurant.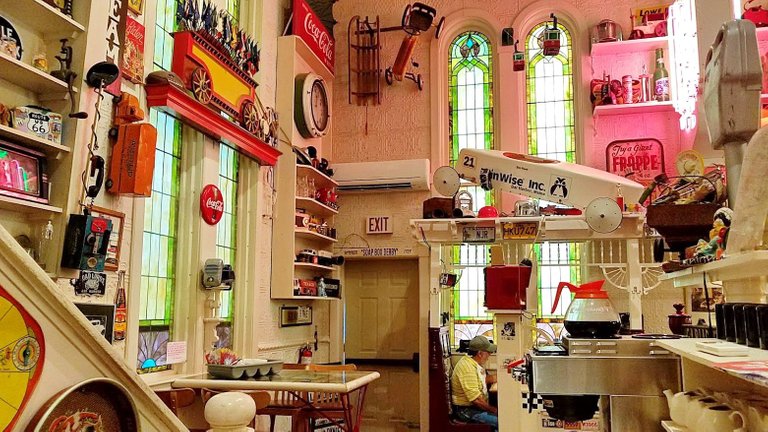 The retro atmosphere is so fun unless you hate themed restaurants or 50's to 60's themes. There was a Lionel trainset that ran, and if you were tired of lobster at this point, there were always other options! Plenty of them. So, it was a good choice for us!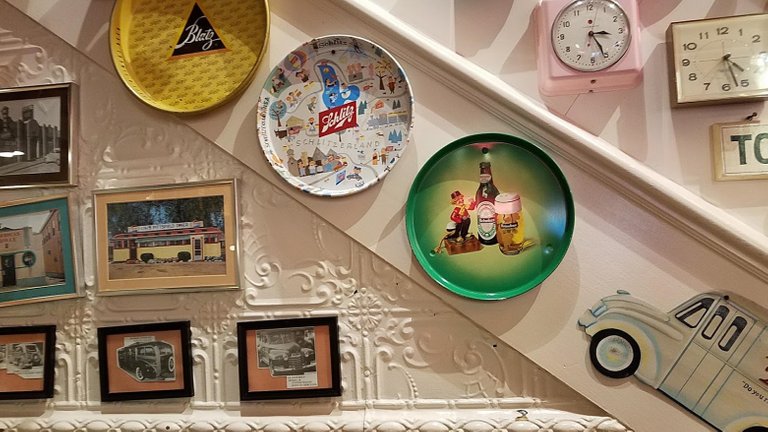 Old platters and the tin wall panels. The absolute coolest. When I saw that, I knew I needed to do my kitchen that way on the Victorian House I am rehabbing. I think it would look amazing. Little touches. This is where ideas are born. These kinds of places.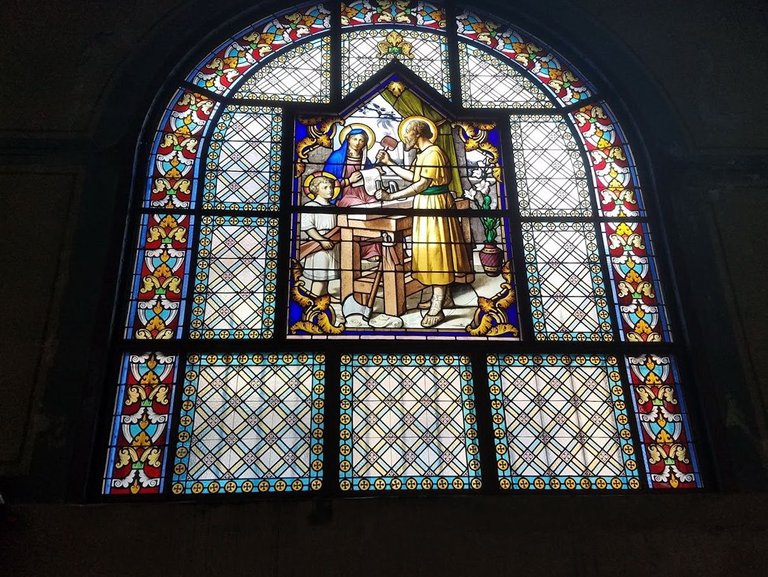 If there was any doubt about the stained glass and it being a church, this removes all doubt, yes?
Their lobster roll on a toasted bun with just enough butter to make it delicious was absolutely amazingt! Last time I was here, I had seafood alfredo pasta that had lobster, shrimp, and scallops in it...Divine! The price for the alfredo was $27.00 at dinner, less at lunch and I easily split it with another person, as it was too large for one person. The lobster was a fair price for that day, but, lobster has a daily price, so it means little to give it.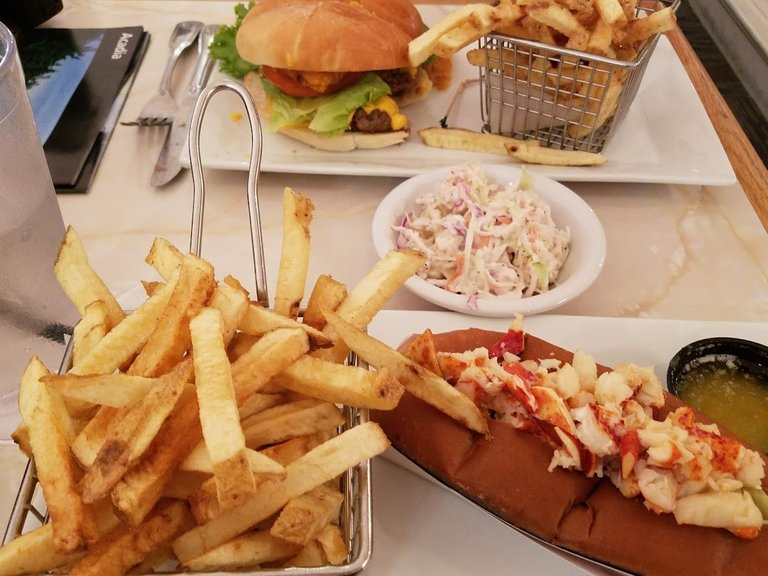 Another from the group had the most delicious fish'n chips made on this side of the Atlantic - with haddock. Delicious haddock. Original Fish n' Chips. Fresh Haddock, breaded and fried, served with homemade tarter sauce. Now, we are talking yumminess. I didn't get a picture of it, but, the ice cream Sunday came in what looked like a 50's car with ice cream, banana and syrup in it. Did I mention the cherry on top? That is the part I love best.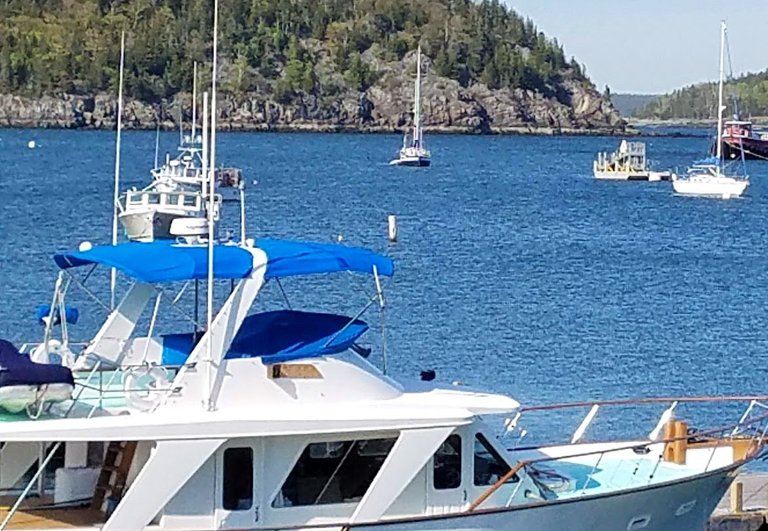 Bar Harbor is known for its stunning coastal beauty, its many yachts and lobster boats, and its view of islands and ocean in settings that can range from glistening sunlight to thick fog and mist. It slows our lives down so we may appreciate nature and the relationships with those in our lives whom we love even more. This is a community where people live in harmony with the land in which they live. Bar Harbor is a lifestyle, an aspiration, and a very special place. It is the center of activity for many island visitors seeking a variety of shops, restaurants, taverns, hotels, or bed and breakfasts as well as easy access to the forests and shores of Acadia National Park.
There is a picturesque and historic Shore Path you should walk on at least one morning during your visit or anytime during the day. The path, originally created about 1880, begins near the town pier and Agamont Park, and continues for about 1/2 a mile along the eastern shore of town. Off shore to the east are the four Porcupine Islands which are especially beautiful at sunrise. Be sure to select the link on this page to view the pictures taken from this Shore Path. Directly north of the town pier is Bar Island. This island is accessible by foot at low tide and provides a spectacular view of the town of Bar Harbor with the mountains behind it. Be sure to plan ahead and allow enough time so that you do not get stranded or wet! See this fireworks picture for a view from there. source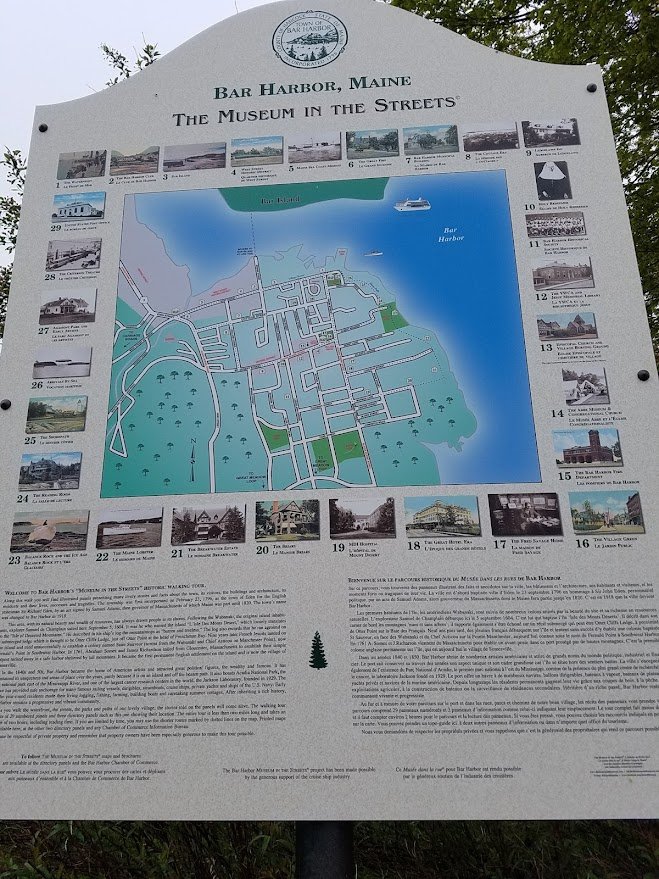 Please leave the link to your post here so it can easily be found by others. It helps you and me to have them in one place. Where else can you take such a quick trip around the globe? Thank you so much for joining us!! ❤
And just like that, this post is done. I hope you had a good time and learned a little something new. As always, I want to thank you for taking the time to visit, and just remember, #MarketFriday loves you! Thank you for supporting the challenge! Have a most fabulous day! Cheers!!
Have you noticed that flowers have a way of making your day? Some days? Some ways? As always, there must be a flower to color my world. #alwaysaflower

---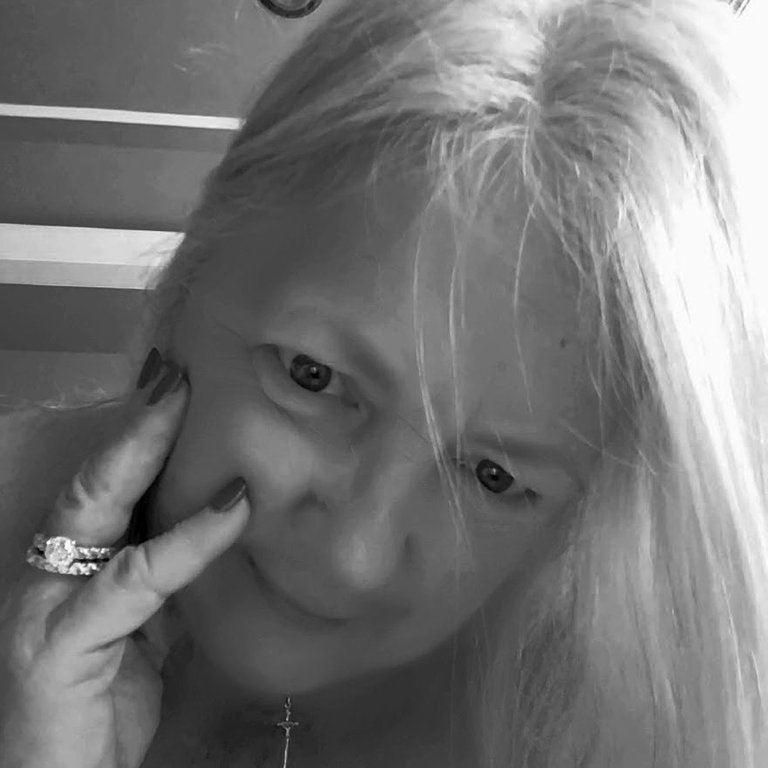 ---
Fridays are all about the #MarketFriday Challenge! Looking to take part in it? Here is how:
Rules of the Road to Join #MarketFriday!
Go to the market, or anywhere that you pay money for a service.
Take pictures! Be creative!
Tell us a little bit about the market or the event. What brought you there? What did you buy? How much did it cost? Was it expensive? Did it go up or down? I need something other than 50 pictures of the market.
Post the pictures. Of course, you should tell a little bit about the ones you post, it is too difficult to guess on some
Use the MarketFriday Community Platform to post (#hive-196308) This is not required but appreciated.
PLEASE Drop the link into the MarketFriday comment section so I can find it!!
Following me and reblogging the post would be appreciated, but not a rule, more vision for more views on the #MarketFriday posts!
You must put #MarketFriday by @dswigle somewhere on your post.
As always, please remember! #MarketFriday loves you!

#TeamUSA is a growing community of quality-content people from the United States or those living here. Check us out on Discord!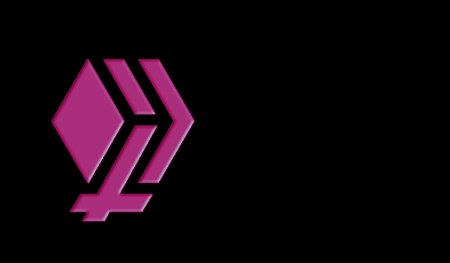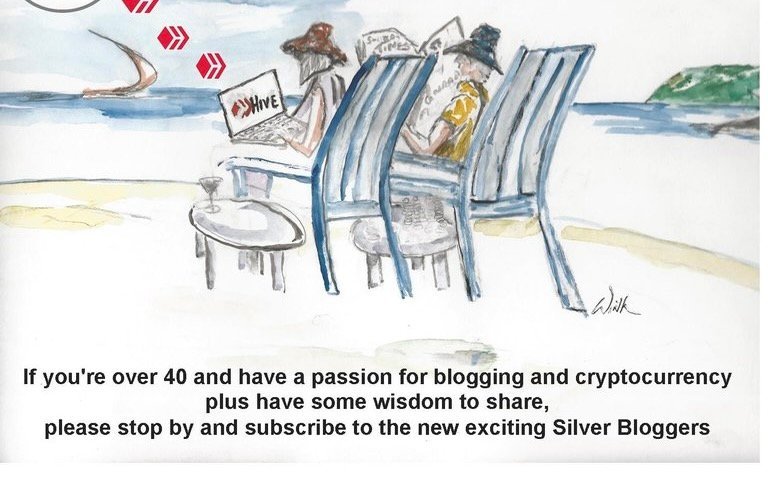 ---
---