Hunting the House and other Stories
Captain John Smith, who left Jamestown, Virginia in 1608 to explore the Chesapeake Bay, gave the Eastern Shore its name. There are many places such as Ocean City that bring to mind the beach-going crowd and then, there is a good part of it that is stuck in time, refusing to grow up. It is this part of the island that I like. I can run on the fast track, work like a demon and live comfortably in the rat race. Or, every now and then, I can go back here. Where life is counted in moments.
Jamestown, Virginia was the first successful permanent English settlement in what would become the United States. It endured where Roanoke Island, located off the coast of North Carolina failed.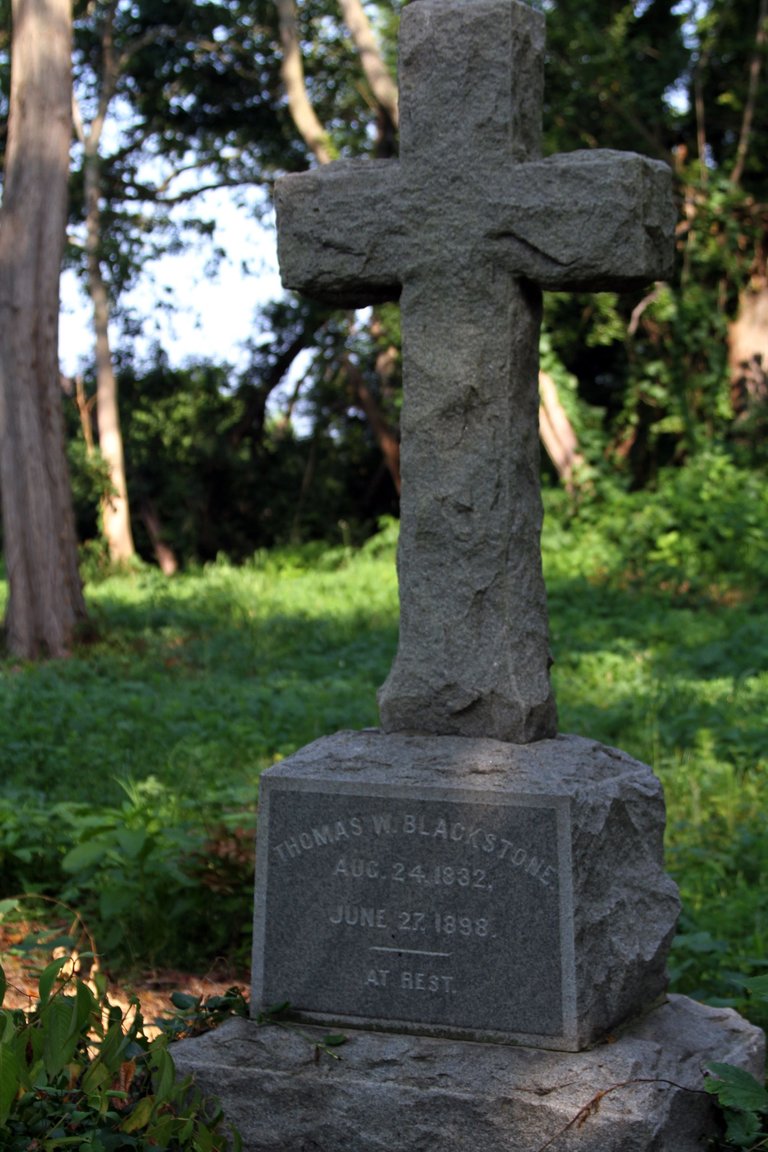 The first time I walked into the backyard of the Shore House, a house I own on the Eastern Shore of Virginia, I was totally shocked to be uncovering graves, some with stones that had writing that could not be deciphered. I should have been used to it, there are many family graveyards and Civil War Cemeteries in Virginia. Although, admittedly, they have wrought iron fencing around them. Sometimes a fence is made from logs, but, that is rare. Here was the first one I uncovered.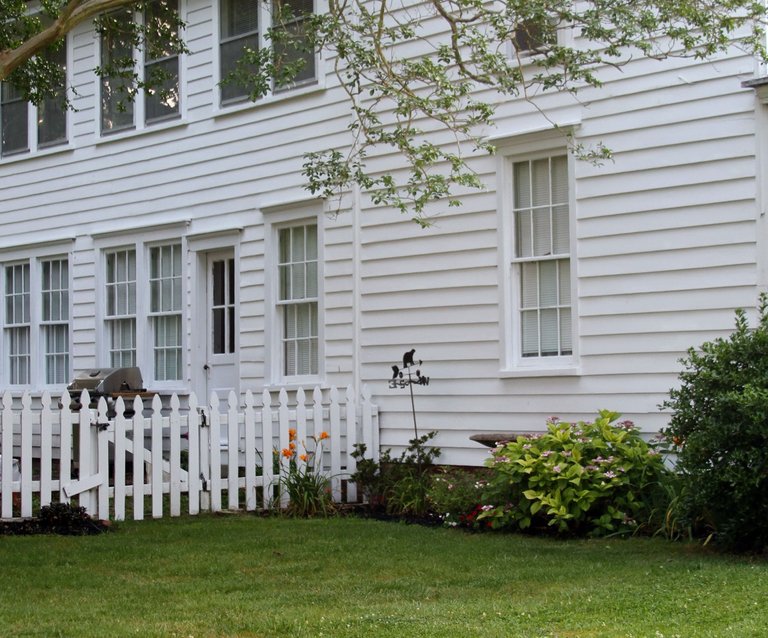 The house was built in 1869. Some of her features are original, some are reproduced although most of them have managed to hang on to their history. The original glass windows are mostly in with a few replaced. The original glass is what is called wavy glass, mouth-blown glass that is typical for this area. It was called this also because it has tiny bubbles in the glass. are still in the six over six windows that hang in the frame.
The shutters to the house were taken off so that the house could be painted without worrying that drips would get on them. They are black and the contrast which is a common one looks nice on it. They are already painted and waiting their turn to get hung back up. The bush is a hydrangea, with three colors on the blooms. There is nothing fancy with this house, but, everything about it feels peaceful and right. There is a victory garden, which makes my extended family laugh, My neighbors, give me advice on the how and why of growing certain things. Do you have a garden and if you do, why? For me, it allowed me to be self-sufficient and I now know that I can do it.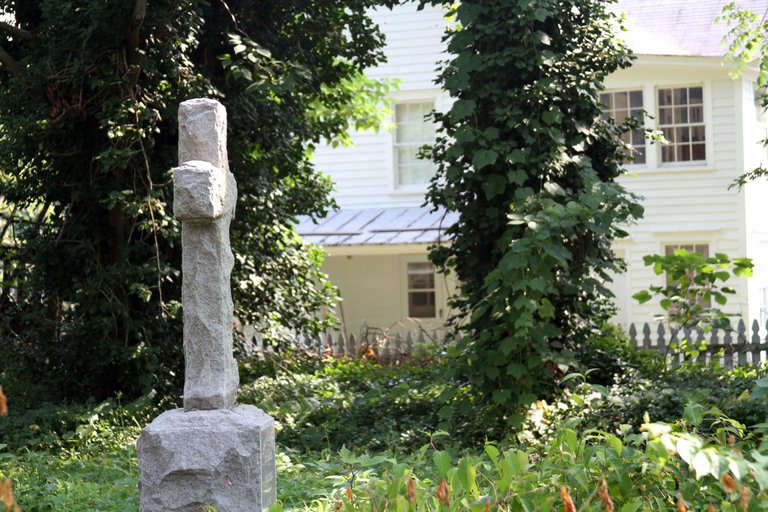 You can see the backside of the fence before it had gotten painted this year. I have a small fence separating the woods, although there is a gate so I don't have to climb the fence. Trust me, it is not pretty! Funny, maybe... There is a Civil War Era cemetery back there, and I am just in the process of having the stones looked at and straightened. I have been looking up the people and any history they have on them. It is fascinating. My house and my neighbors were father and daughter. Mine was the daughters. The father's house was used as a hospital in the war and mine was used as an annex and eventually a hospital. There are all sorts of fun things about the house. It has secret rooms. You don't even know they are there. It has a door shoulder level and you open it up (it is in what is now the laundry room) Open the door and there are benches built in and a huge room. It has been rumored that it was part of the underground railroad. The way things are built, I believe it. Cool, right?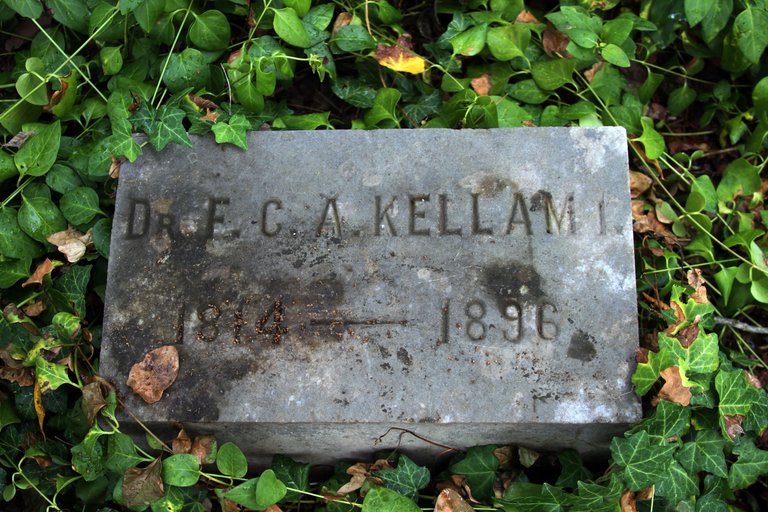 Dr. Kellum. 1814-1896 He worked as a doctor during the Civil War - Dates: Apr 12, 1861 – Apr 9, 1865. What did he do? Where did he work? In this house? Did he live in this house or next door? Did he take part and sympathize with the underground railroad? So much we have uncovered and so much more to hunt down. It is like a treasure hunt when we find little things buried or even go through some of the things we found in the old barn or dairy keeping.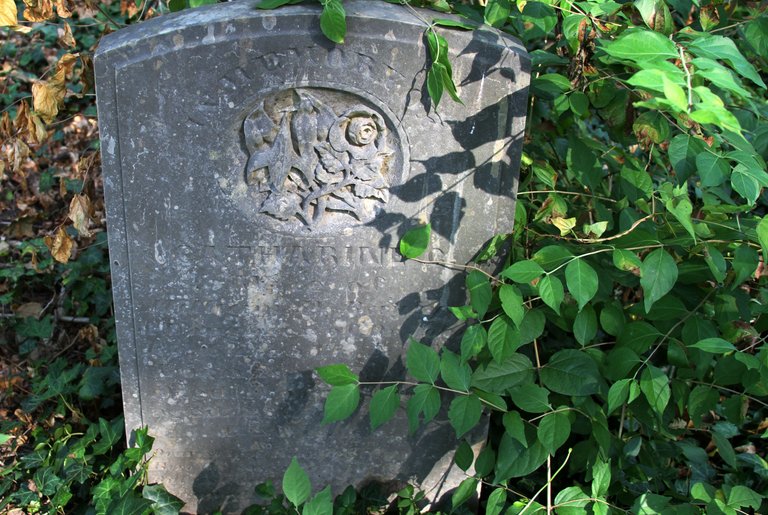 After blowing this up, I could make out the name Catharine, and I think this is the way it was spelled. I am guessing by the images on the stone, she was a child. There were four children's graves. That made me sad, that many children were in such a small place. All these graves here, on the way back of the property. The trees hang lazily and the breeze is gently blowing the heat away. Were they mothers of these children? Are there any soldiers? Have I found all the graves?
What was it like to live in this little town all those years ago? I actually believe it was busier in those terms. I look around and try to imagine that if those walls inside could talk, what would they tell me? I want to thank you for coming along as I take inventory of what I still need to do on the house. Little by little, it will get done. And just like that, this post is done. Come back tomorrow and we will do it again! Flowers. Always. To color my world. #alwaysaflower.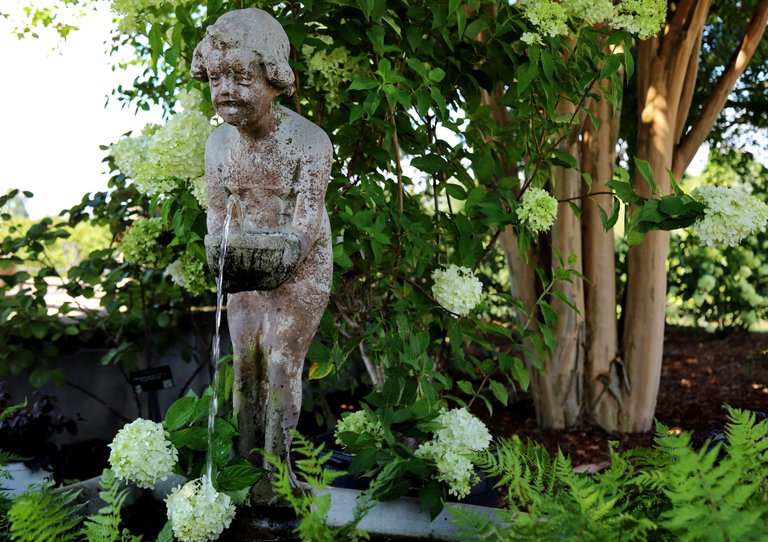 All I have are my words, armed in my mind, written in pen, stand by stand. Oh, yes. Still by hand. It has a different feel. Altered not by keys, backspace, and delete, I write, erase, tear it to pieces and start all over again. And again.
It's my way. I walk out to the deep end of the page and dive right in.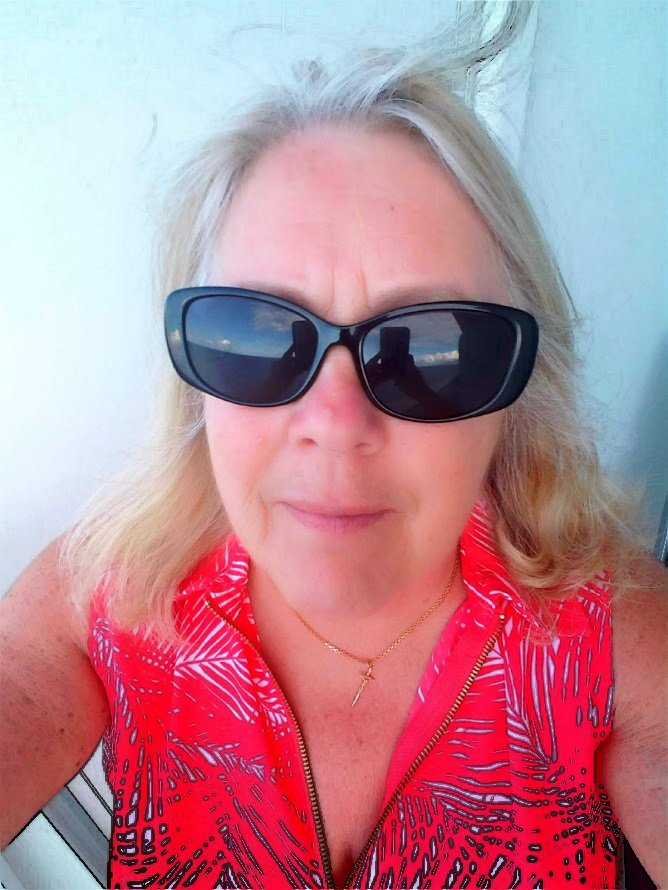 ---
The Road Not Taken
Two roads diverged in a yellow wood,
And sorry I could not travel both
And be one traveler, long I stood
And looked down one as far as I could
To where it bent in the undergrowth;

Then took the other, as just as fair,
And having perhaps the better claim,
Because it was grassy and wanted wear;
Though as for that the passing there
Had worn them really about the same,

And both that morning equally lay
In leaves no step had trodden black.
Oh, I kept the first for another day!
Yet knowing how way leads on to way,
I doubted if I should ever come back.

I shall be telling this with a sigh
Somewhere ages and ages hence:
Two roads diverged in a wood, and I -
I took the one less traveled by,
And that has made all the difference.

Robert Frost







#TeamUSA is a growing community of quality-content people from the United States or those living here. Check us out on Discord!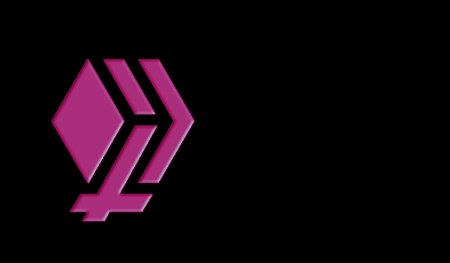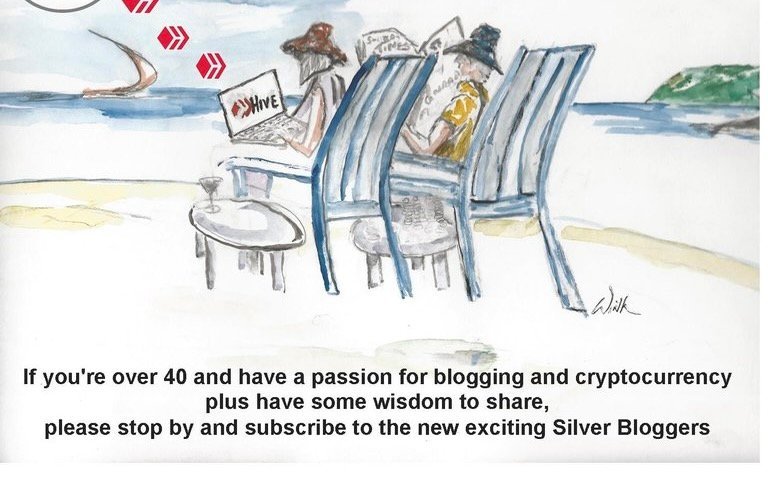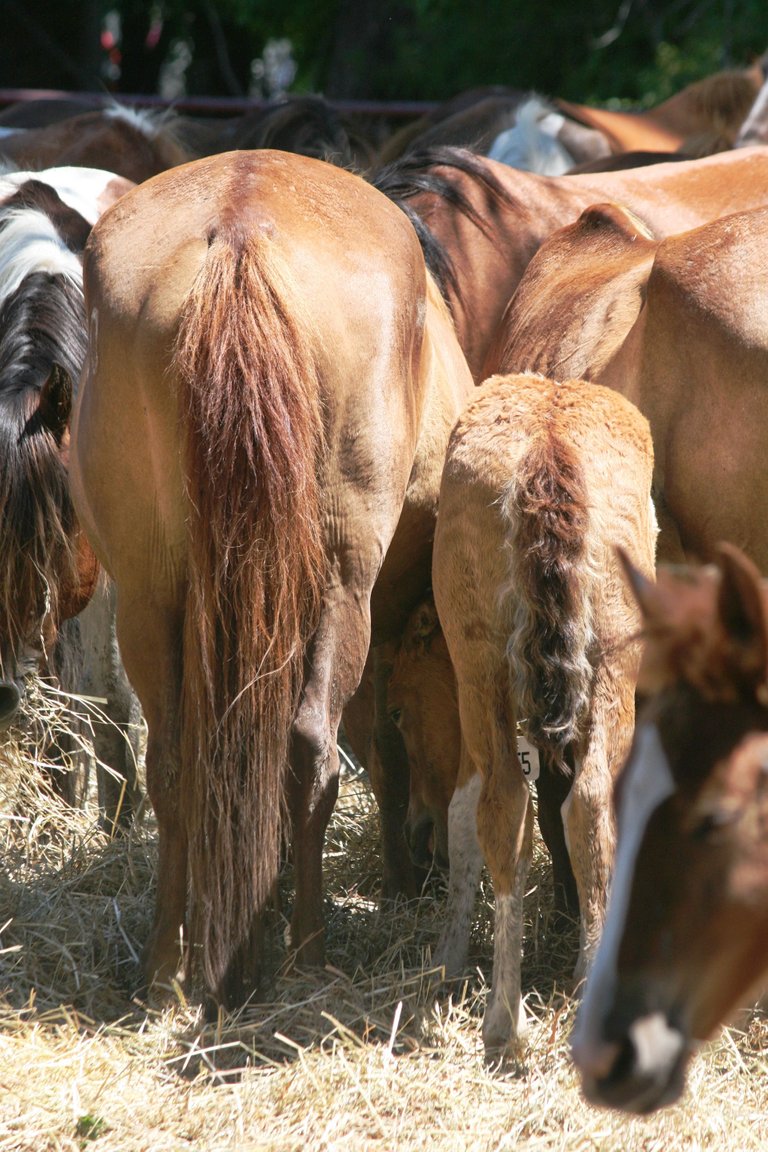 𝓣𝓱𝓮 𝓔𝓷𝓭
---
---