Hey, You! Walk this Way!
The sun is in constant motion, moving throughout the day when truly, it is the rotation of the earth that gives it the view. The breaking of day or the letting go at sunset, punctuated with surf and sand. Is there any better way to have your day? Time and location are relative to a predestined appearance. Just remember, position is everything.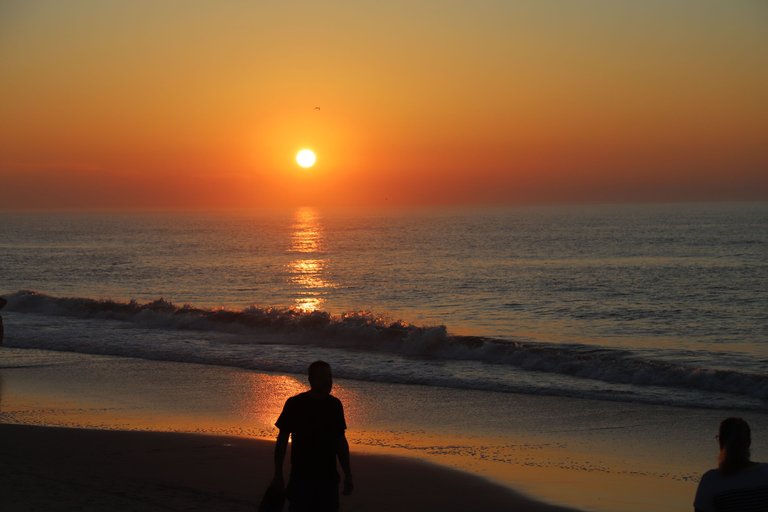 I want to thank @Tattoodjay for hosting the #WednesdayWalk challenge! It is a challenge that allows you to share what you see as you walk through your day. Show me where you walked today, I want to see what you got to see and hear what you have to say. If you want to do the challenge, drop him a link on his #WednesdayWalk post so he can try to visit yours! Whatever your day looks like, it is worth a walk-through. You can't always have sunshine and rainbows, but, you can always have a #WednesdayWalk!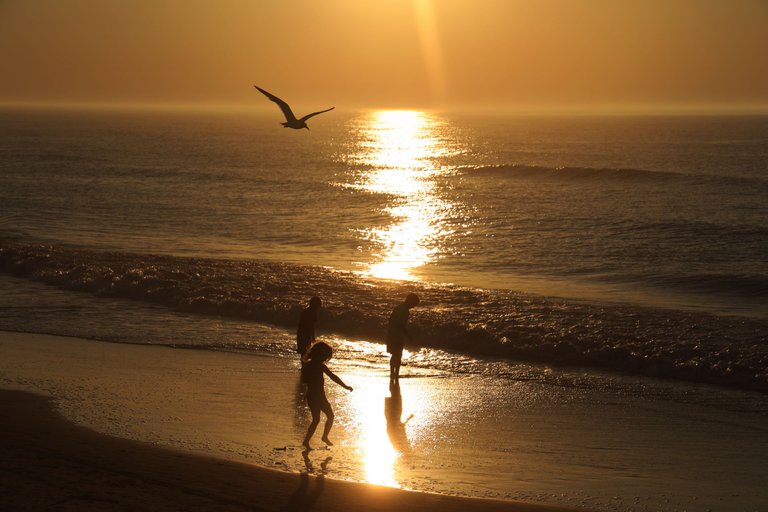 It is the break of day, once again, and I am already draped in the humidity that is hanging out with us today. Perhaps I will invite it to walk with me. The kids are already splashing in the tide that is rolling in, wetting the towel I threw on the sand. I think I need to be walking! The day has begun.
Covid found me walking religiously for the first year. The second-year had me slacking off, I cannot even tell you why, but, I am back in the habit again. Are you in a slump? I was and had to force myself to start again, and once I did that, it was almost immediately better. I just kept it going. I have found that I am a weak soul! If I stop, I start cheating with myself. So, rain or shine, I get out! I know! What a little cheater I am!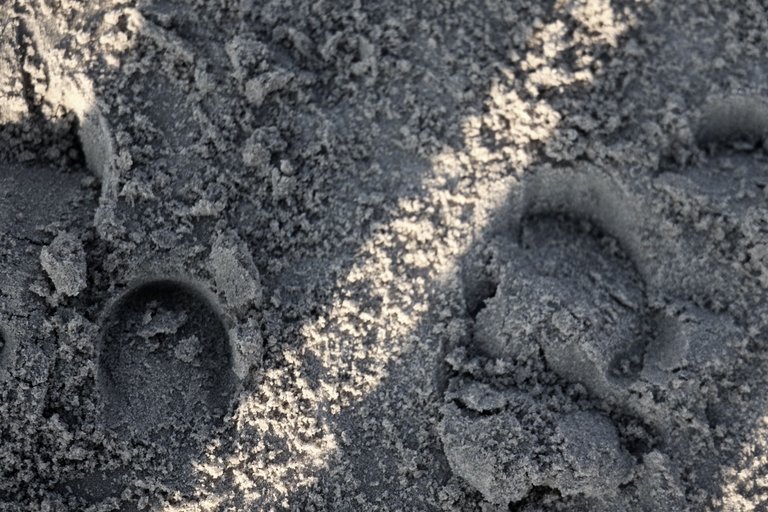 You might not be able to tell, but, those are horse hooves. I am on the Assateague National Seashore and those are horseshoes. two of them, the other is a hoofprint from one of the wild ponies that live on the island. It is one of the Chincoteague Ponies that live on Assateague Island. You can tell if it is wild as they don't wear horseshoes. They are wild and don't get everyday personal care, but, even if they did, they go barefoot. I have one of the Chincoteague Ponies and he has always been an easy keep. :)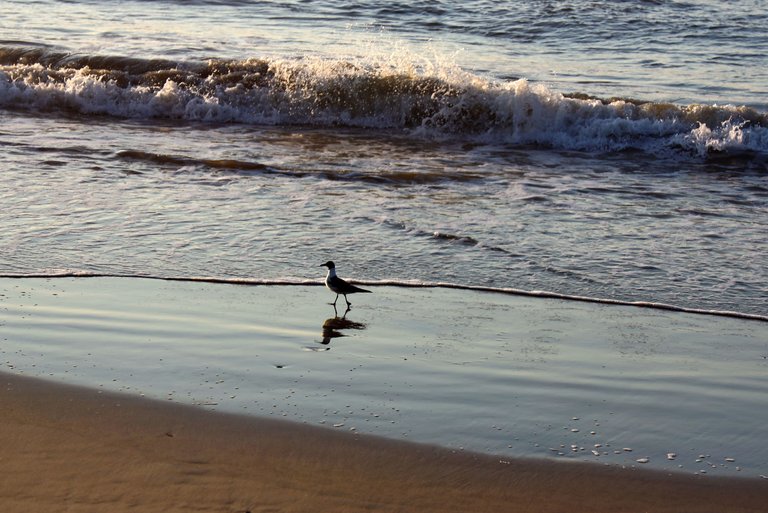 We are making good time down the beach, taking front and center. The slight breeze keeps the mosquitoes off me. It is perfect weather. The bird is a seagull, but, he is running like he is a sandpiper. I never did see this one fly, he is running through my post first.
I never think to take pictures at the beach or down by the water. Probably because I am busy and most likely I am with someone else. But, this time, I took a few shots so that I could participate in the challenge today. How about you? Are you up for the challenge?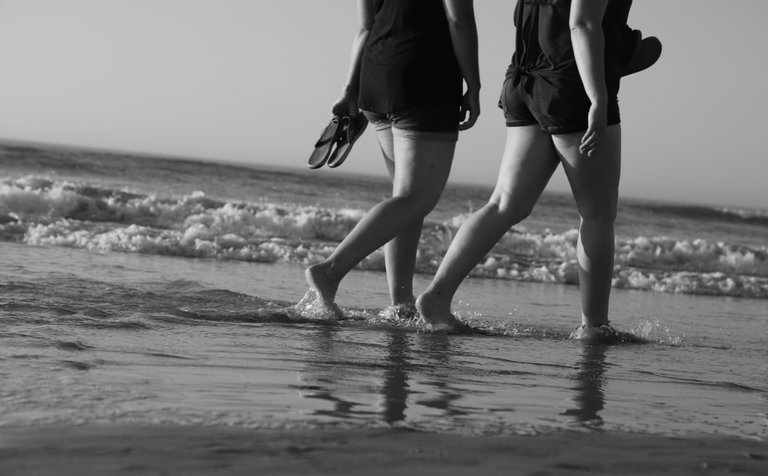 The time is early and there are kids out, walking along the edge of the water. That is usually reserved for people over the age of teenager. It is nice to see, it is not yet seven o'clock. That is fine by me! We can all go for a #WednesdayWalk! Hey, you! Walk this way!
A little Steven Tyler sure puts the bounce in your step, yes? I am skirting the beach, taking a shortcut through a parking lot, where I find a seagull on one of their favorite perches. I can go by there any day, any time and it is like a sentry, guarding their post.
Beyond the parking lot is salt grass where Chincoteague ponies can be seen grazing on it. It is more normal for them to be out in the swamps, where more cover is found. Their diet is made up mostly of salt marsh plants and brush, one of the reasons they graze all day, meeting their nutritional needs.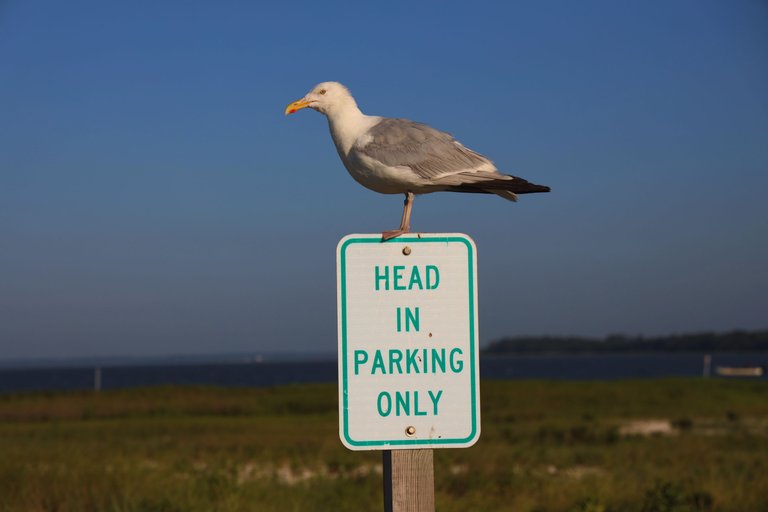 I pass a small set of docks hoping one of my friends got back from kayaking, but, not yet. That just gives me more time to walk up and down the beach. Do you like walking on the beach, or do you like to have more variety in your walk every day?
Speaking of sharks... Were we speaking of sharks? Well, speaking of sharks, I can remember in 2019 they found a great white shark off the coast of Chincoteague Island. The beaches were empty for about a minute and then decided that it was a freak of nature that it was here. Truth be told, they have found a few sharks, but, they are far enough out that it doesn't make me overly concerned. What they mostly have are sandbar sharks.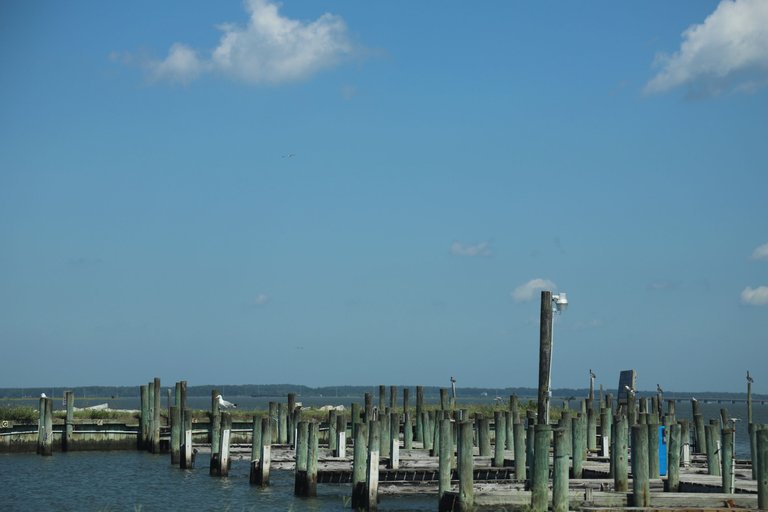 I have to say that everything is beautiful, in its own way. I choose to focus on the good, however small it might seem. I will take every ounce of goodness there is, then spread it around. Be who you are and walk your walk. I adore the beauty of our world, the uniqueness of nature, and the sacred scents of the earth. It is such a pleasure to join #WednesdayWalk by @Tattoodjay. And just like that, this post is over. Come back tomorrow and we will do it again.
Let us end it all with a few shamrocks and flowers. The shamrocks for luck and the flowers, well... to color my world. #alwaysaflower Have an amazing rest of your day!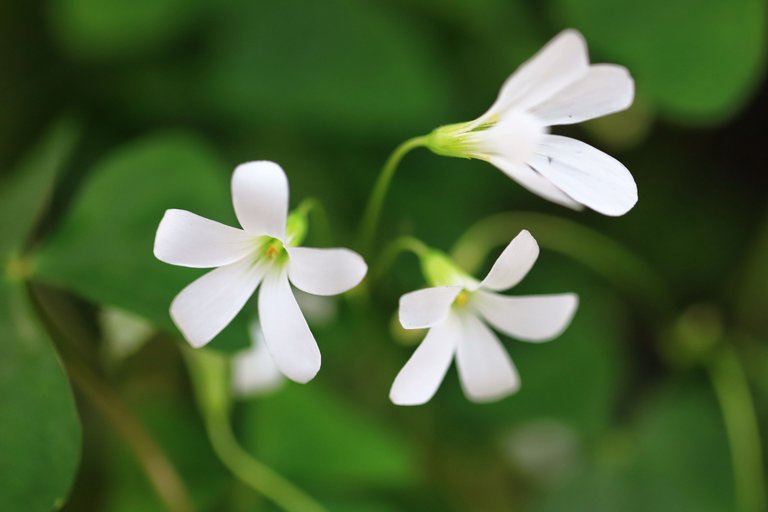 All I have are my words, armed in my mind, written in pen, stand by stand. Oh, yes. Still by hand. It has a different feel. Altered not by keys, backspace, and delete, I write, erase, tear it to pieces and start all over again. And again.
It's my way. I walk out to the deep end of the page and dive right in.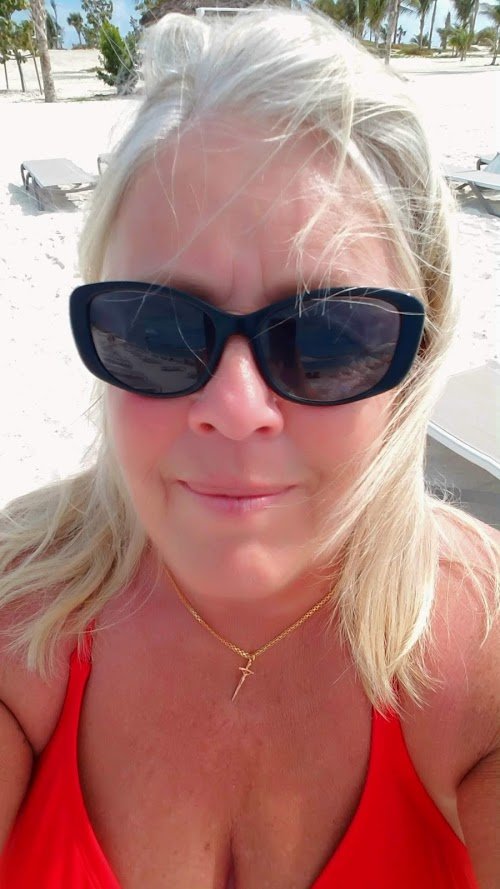 ---
The Road Not Taken
Two roads diverged in a yellow wood,
And sorry I could not travel both
And be one traveler, long I stood
And looked down one as far as I could
To where it bent in the undergrowth;

Then took the other, as just as fair,
And having perhaps the better claim,
Because it was grassy and wanted wear;
Though as for that the passing there
Had worn them really about the same,

And both that morning equally lay
In leaves no step had trodden black.
Oh, I kept the first for another day!
Yet knowing how way leads on to way,
I doubted if I should ever come back.

I shall be telling this with a sigh
Somewhere ages and ages hence:
Two roads diverged in a wood, and I -
I took the one less traveled by,
And that has made all the difference.

Robert Frost




#TeamUSA is a growing community of quality-content people from the United States or those living here. Check us out on Discord!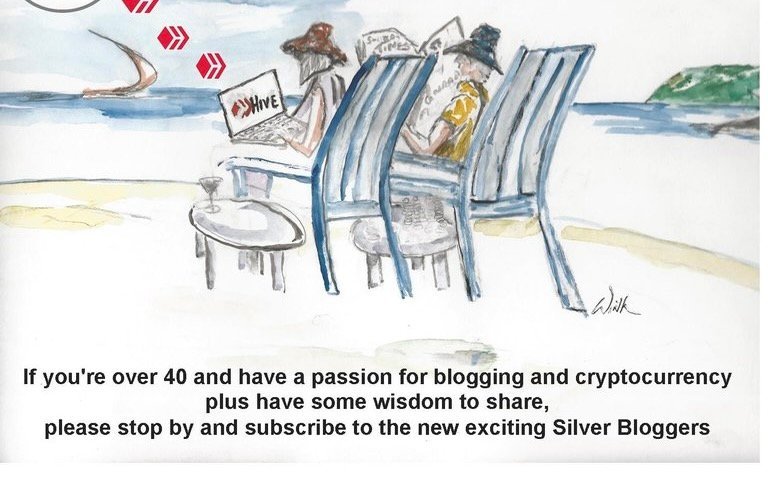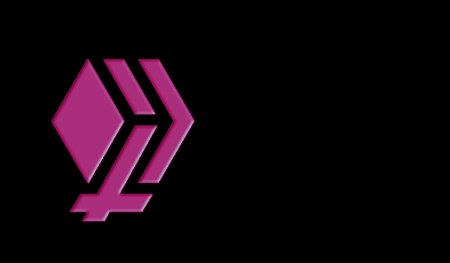 ---
---