Camping, Market Friday Style

It was a day well spent. I went to Dick's Sporting Good Store to check out a few supplies for one of my daughters. She was looking for a proper kayak that she could weave in and out of the Tidewater Region, specifically the Chincoteague and Assateague Islands. She knew what she wanted out of the kayak, she just wasn't sure what was available. While she could have gone online to see what they had, having done a similar purchase two years ago taught me that seeing is believing. It was really much easier to reach out and touch the merchandise. This way, you will KNOW better what you want. These kayaks started at $479.00 and she had the good grace to look shocked.
I am not wild about any of the colors, to be honest. But, I will keep that to myself. It is not for me, so there is nothing for me to fret about. Is there a color in thee that you like? To be fair, there are dozens of colors, I was just being a cheapskate with the pictures. What color are you looking for?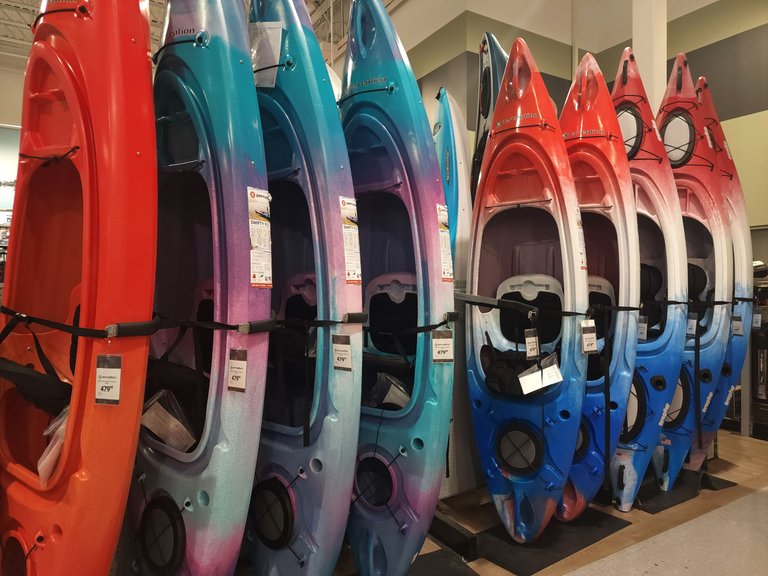 She did a water rescue class a while back and all through covid, she remained an avid kayaker. She has the shorter kayak, I call it a kiddie one, that she learned how to roll over in it, all the while kayaking.
I don't mind saying that when she was taking this course, I didn't know. She was away at the University, never letting me know she was out rolling kayaks to learn before the course started. Hello? Parental permission? Oh, wait! She was over eighteen. Mama told me there would be days like this. Did I mention that I should have homeschooled college? Kidding. Maybe.
Today is #MarketFriday initiated by @dswigle (Denise, that's me!!) Join me as we share our markets across the globe. I always look forward to seeing what you send me! It is amazing to see the different markets and cultures of our friends here on Hive.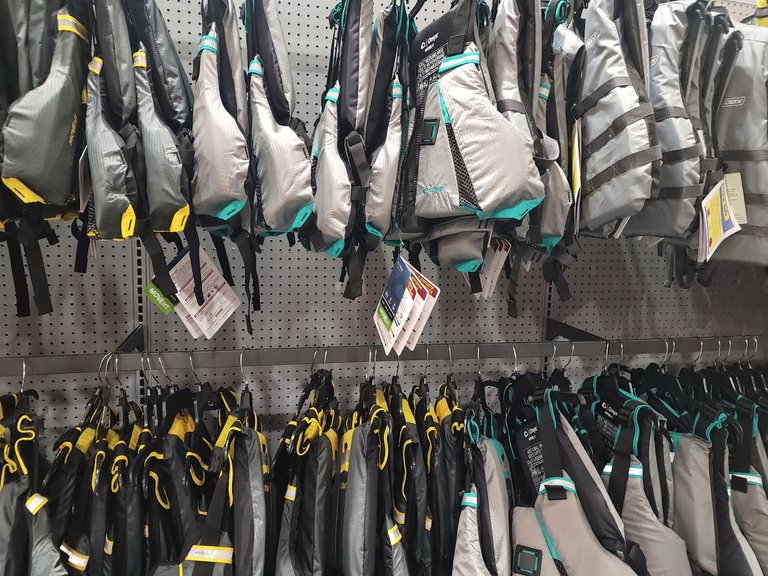 Paddle life vests are a must when you get in the water, although I always carry one, I have to admit, I don't always have it on. I am not arrogant enough to think nothing will ever happen, and I do wear one when I am out on the ocean, but, when I am on a lake, I have to say that it seems less likely that something unexpected will happen. Still, I will try to be better. These life vests start at @29.95, but the average one is about $40.00.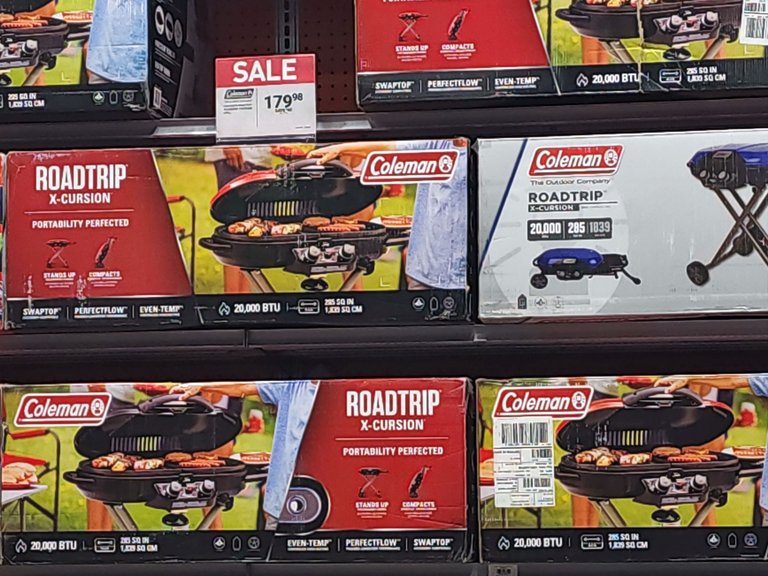 This is one of the best little portable grills for a camping trip. I had one and didn't fully appreciate it. I ended up giving it away on the last move and when I went to replace it, I realized just how nice it really was. I had gotten it at a Coleman store and it was on clearance, and got it for well under $100.00. I won't even tell you what it cost me to replace it.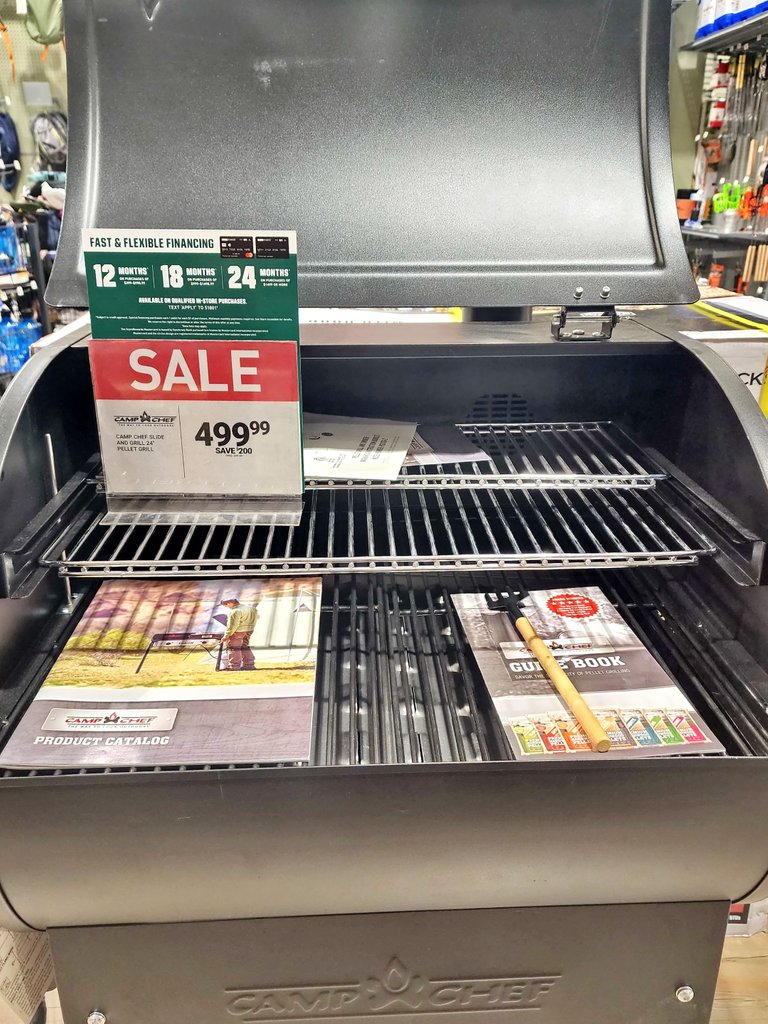 This would be for the Camp Chef... That is so not me! And I am very against spending $500.00 on a portable grill unless you really take your camping seriously. If you insist on doing that, can we possibly Made for two people, this tube features a built-in cooler and two cup holders? The two side handles make this inflatable tube easy to use resist hiring a cook? Look at that one more time... $500.00?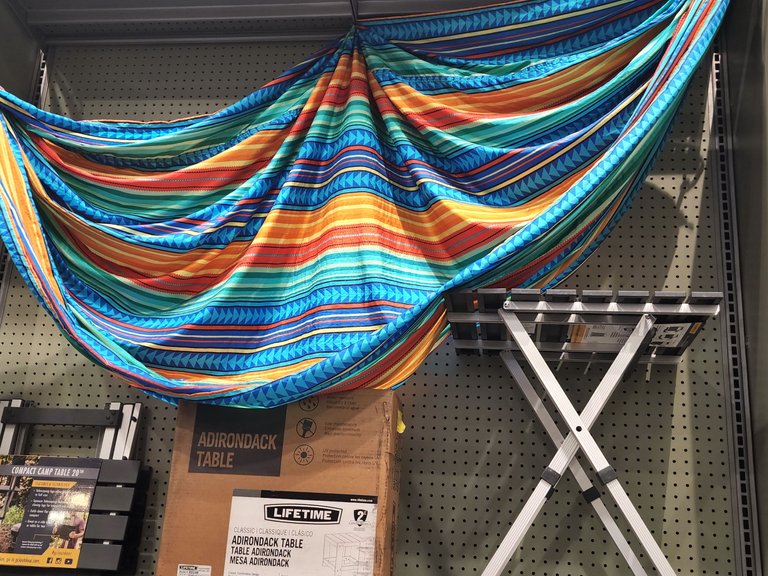 I am a huge fan of hammocks. I prefer them over sleeping bags. Has anyone ever tried to sleep on a hammock? I sleep like a baby. For real. This is a double hammock with hooks. they start at $59.00 and run up to $199.00.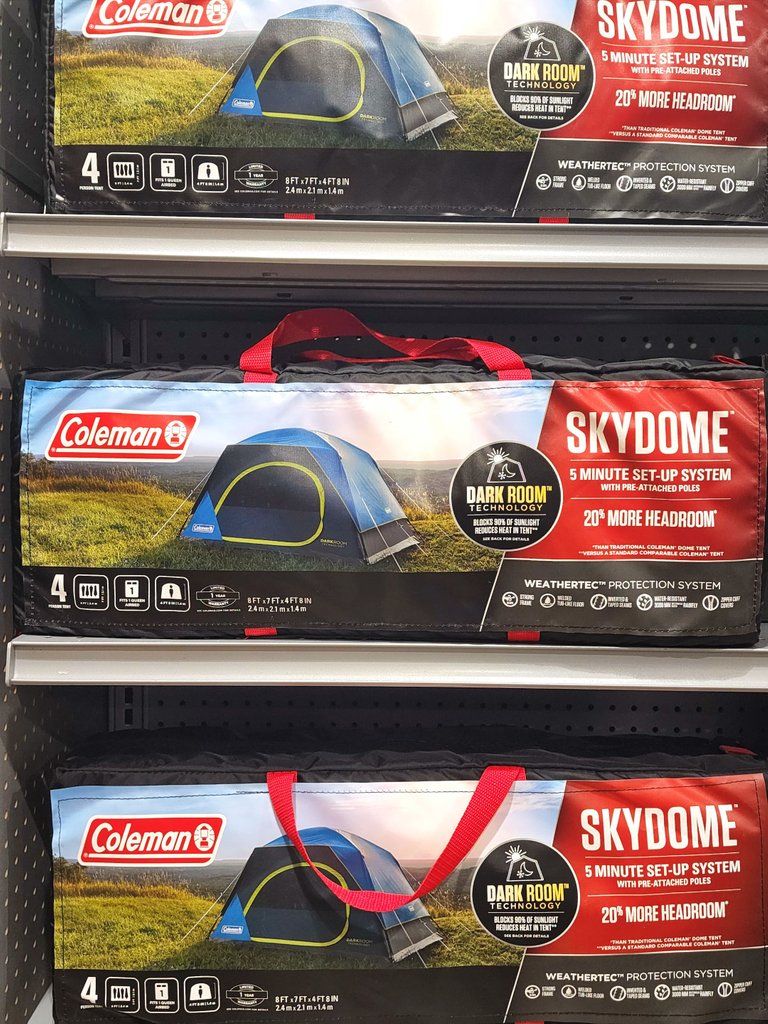 The skydome tent has a room darkening capability. The darkness actually makes the tent more efficient in keeping the temperature down in the tent. It sleeps 4 people and is $149.99 - before you put that in your cart at Dick's Sporting Goods Store, I have to confess that I just looked it up on Amazon and see that they offer it up at $91.54. They also have a six-person tent for a little bit more at Dicks.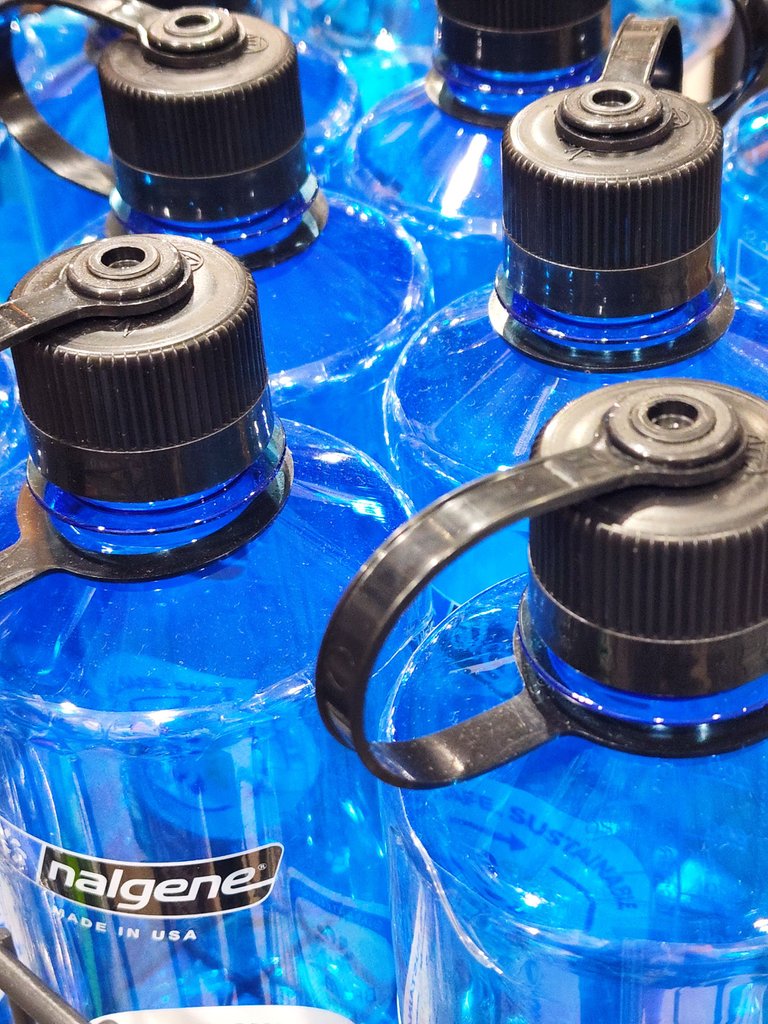 Who doesn't want/need a new Nalgene bottle? I always do. Perhaps I cannot stand the smell of plastic and I constantly get a new one, hoping the outcome will be different. Not even one time.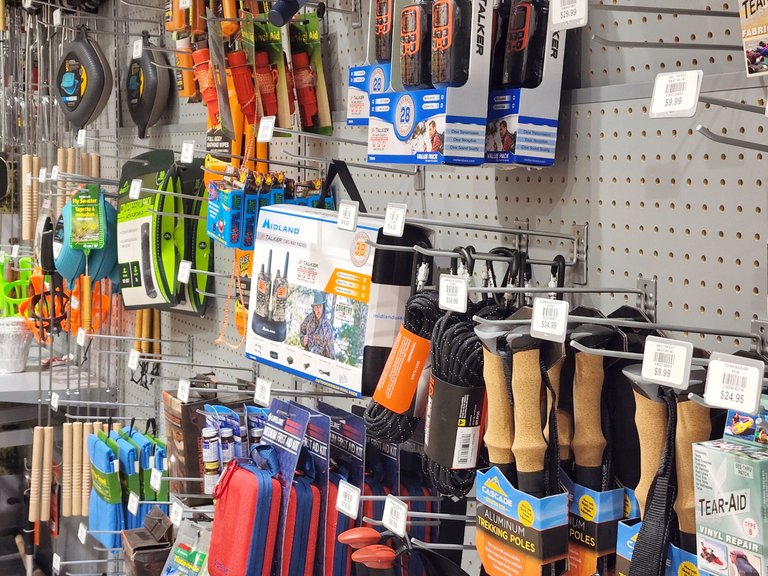 First aid kits (you need one if you are going camping!) Walkie-Talkies, Trekking poles, all sorts of little-needed toys.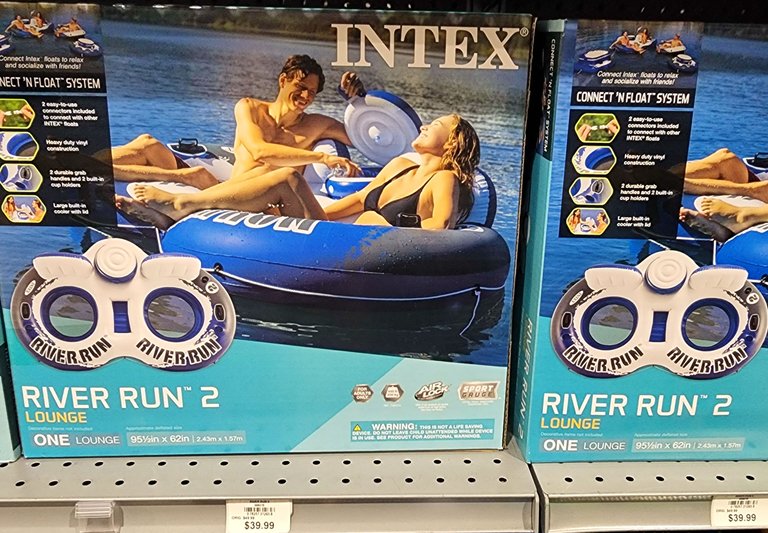 I know she was looking at the inner tubes for the river and I found this one here that was a two-seater lounge. The best of both worlds is floating down the lazy river with a friend! This tube has a built-in cooler and two cup holders. The two side handles make this inflatable an easy-to-use piece! Price: $29.00 and it even comes with a patch kit!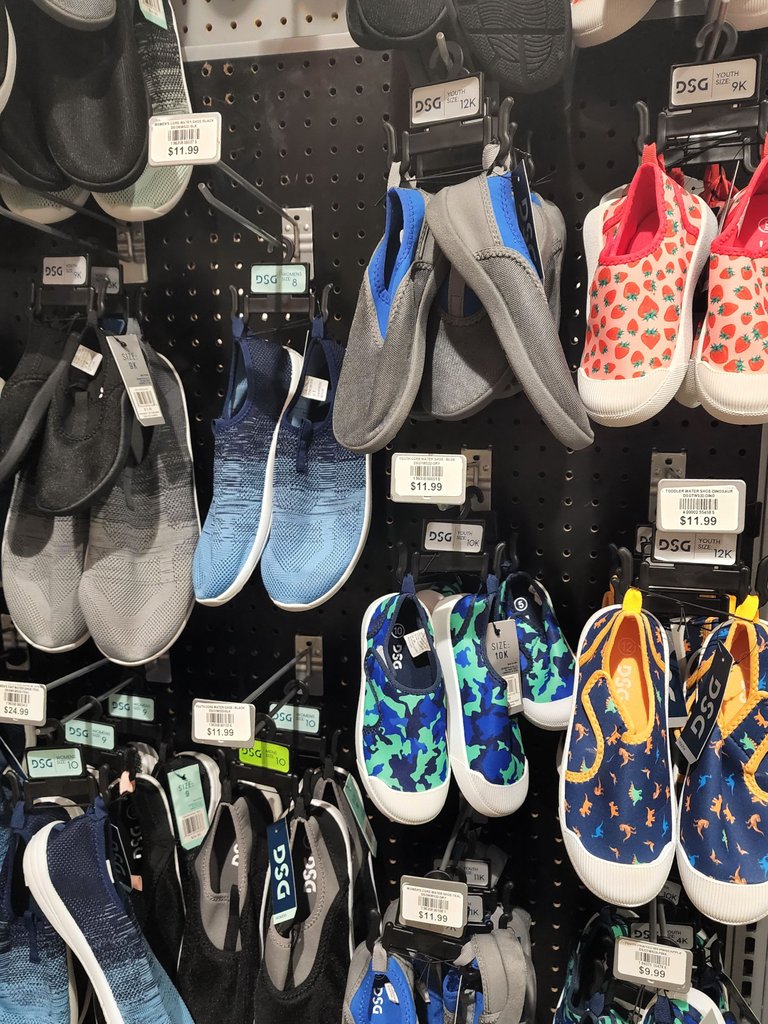 WATER SHOES!! A must-have when you are in the river. I wonder if the strawberry ones come in my side? These are kids sized, the adults are on a picture I didn't post. These run $9.99 and $11.99 respectively. They used to be cheaper two years ago, but, I have to admit, they are made much better.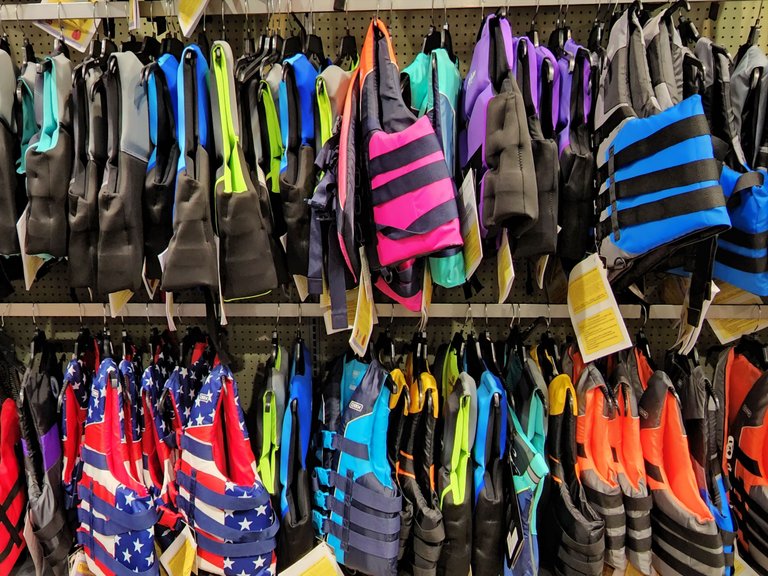 The life vests are mostly of the L.L. Bean persuasion, and start at $34.99 but, like everything else, what isn't expensive?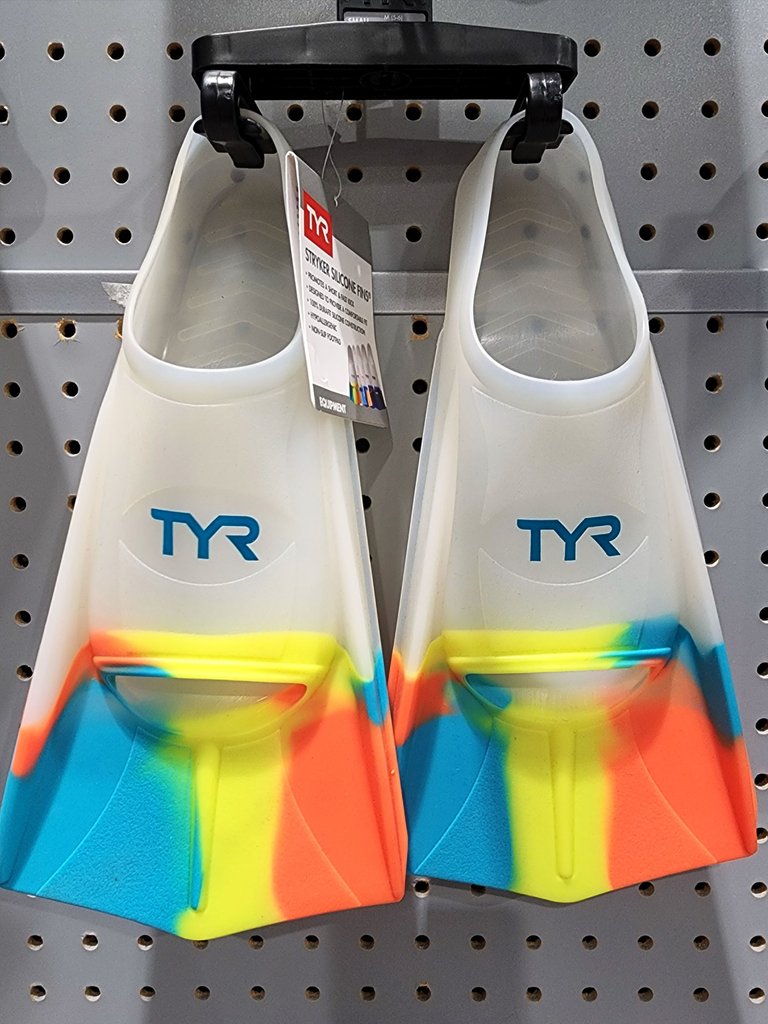 The are short silicone swim fins that make for a higher kick rate, great for faster propulsion through the water. They are great for training and help propel you further, saving some of your arm strength to go longer. In my opinion, these are best suited for an experienced swimmer. The price? $74.99 Fun just got too expensive!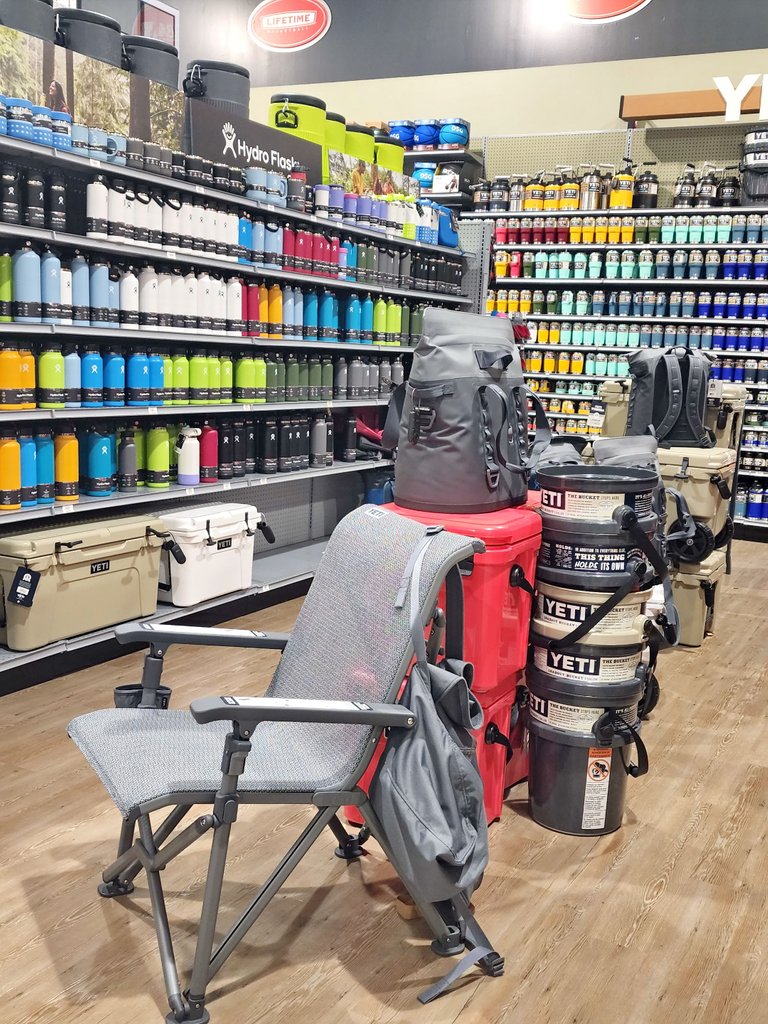 All kinds of plastic water bottles by Hydro Flash. I don't remember what the cost was on them, and what do I see here? A Yeti bucket. What could they possibly want for a bucket that I can get at Lowes Hardware store for nearly nothing? Be still my heart!!! Can you believe it is $40.00 - just because it says Yeti on it! Let's not be brand conscience, yes? The chair is nice as the mesh fabric lets it breathe.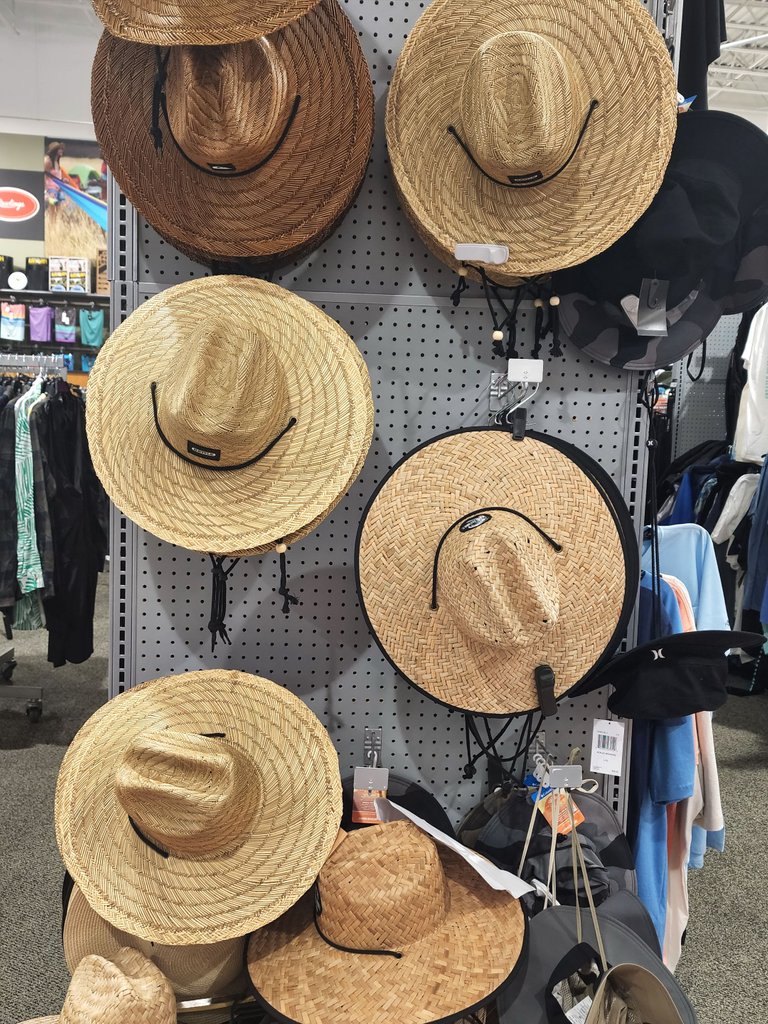 I want to say yes, but, I can't lie. It is not possible for me to wear any one of those. Just not happening.
Shot a few hoops to the mortification of my daughter. Really? Come back here and play one-on-one with your mother. Don't make me call your name out loud! That is okay, there was a ten-year-old that was happy to take her place. She is replaceable after all. Kidding. No person is replaceable. I let the kid win. He tried really hard. I wanted to tell him I was no good and he didn't have to try so hard.

They were standard bikes, but, I almost always bring one camping because sometimes walking is too far or too slow. I like to walk most of the time, but, there are times when it is a little bit quicker to use the bike.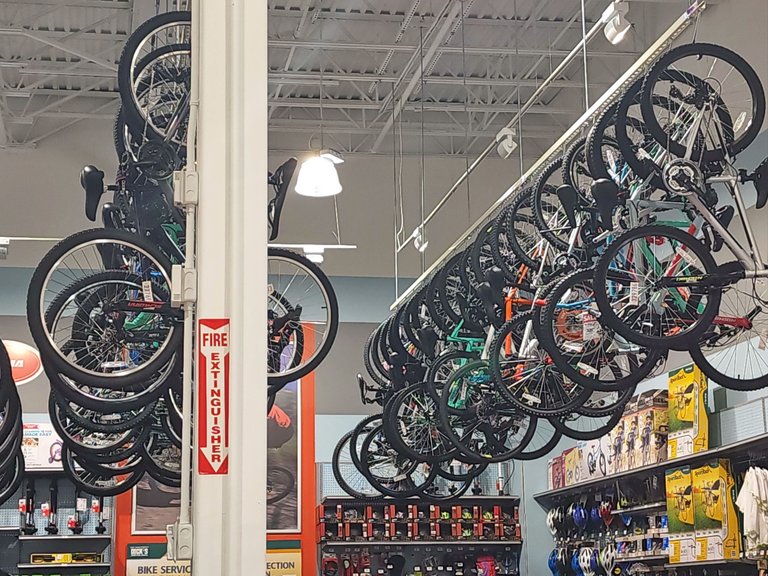 There was a roar from the crowds. I'm not sure if they won the game or just felt like yelling about something!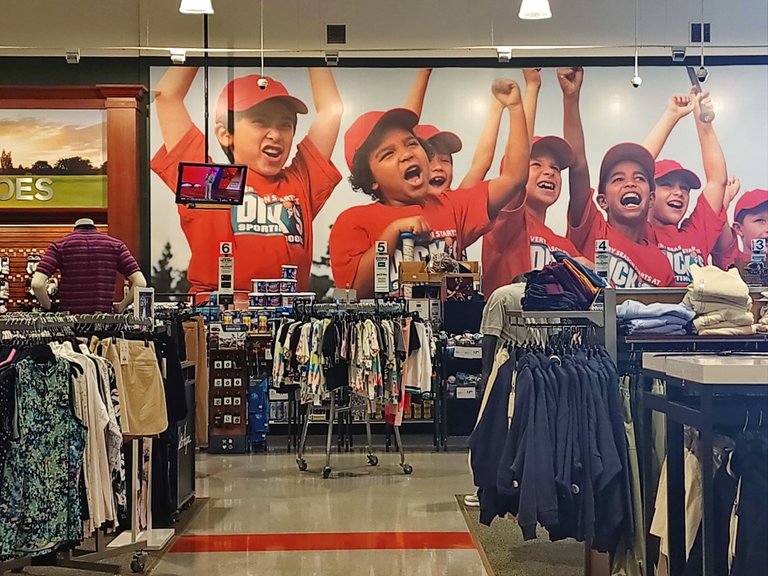 There was a little 16-year-old sales clerk following me because I was taking pictures. I turned around and said to him, "If you stand still long enough, I will take your picture too." He scattered like he was missing a clearance sale.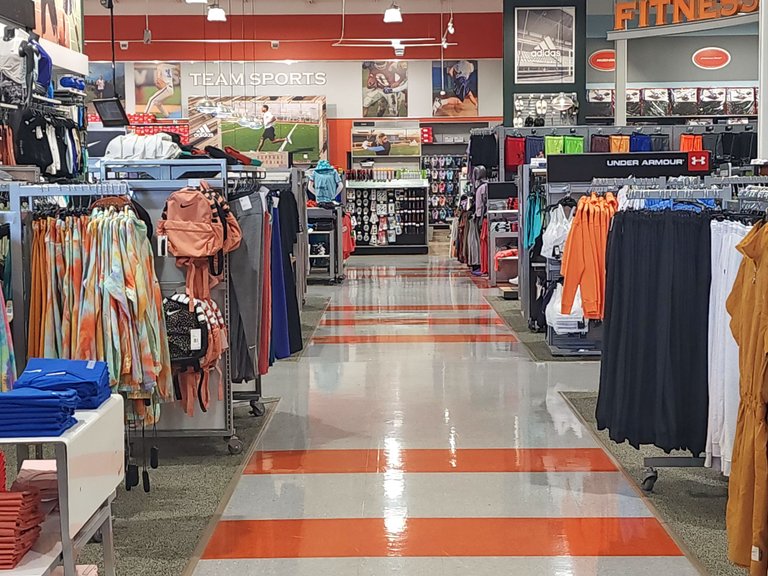 It was certainly fun shopping with her, getting and giving some ideas of what she will need and what she is looking for. She needs so much, but, I offered up my equipment until someday, in the future, she will get some of her own, That is the best, to get your won.
I would say that she learned a lot about the equipment, its needs, wants, and things that are just fun, but, nothing driving her to purchase them now. Do you research your equipment thoroughly before purchasing? Have you bought a piece of new camping equipment lately? Was there anything that surprised you about the purchase? What advice would you give to someone looking to purchase equipment and a new kayak? Now that I am done with this post, I believe we must have a flower, to color my world. #alwaysaflower. These are the lovely blooms of lantana.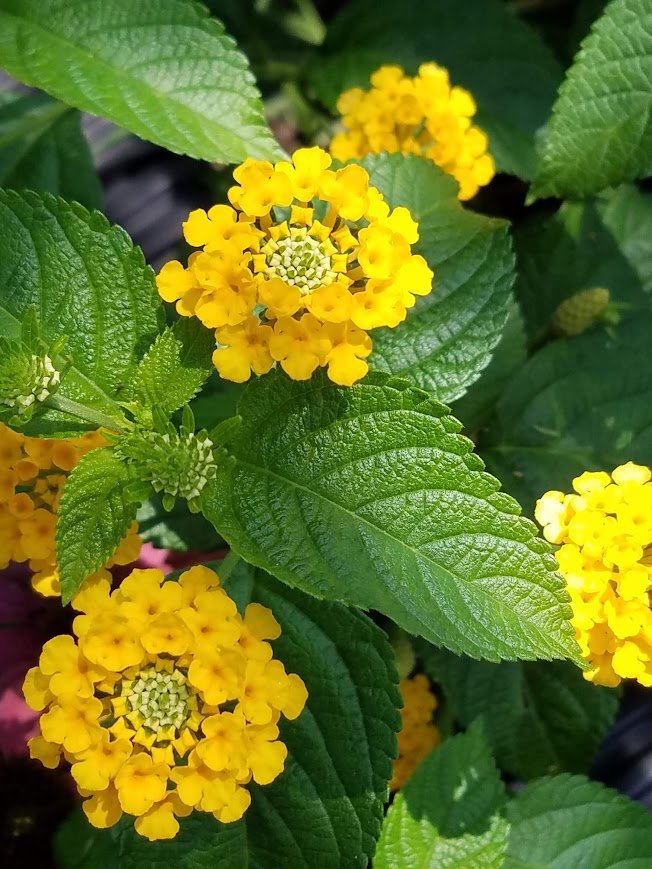 Please leave the link to your post here so it can easily be found by others. It helps you and me to have them in one place. Where else can you take such a quick trip around the globe? Thank you so much for joining us!! ❤
And just like that, this post is done. I hope you had a good time and learned a little something new. As always, I want to thank you for taking the time to visit, and just remember, #MarketFriday loves you! Thank you for supporting the challenge! Have a most fabulous day! Cheers!!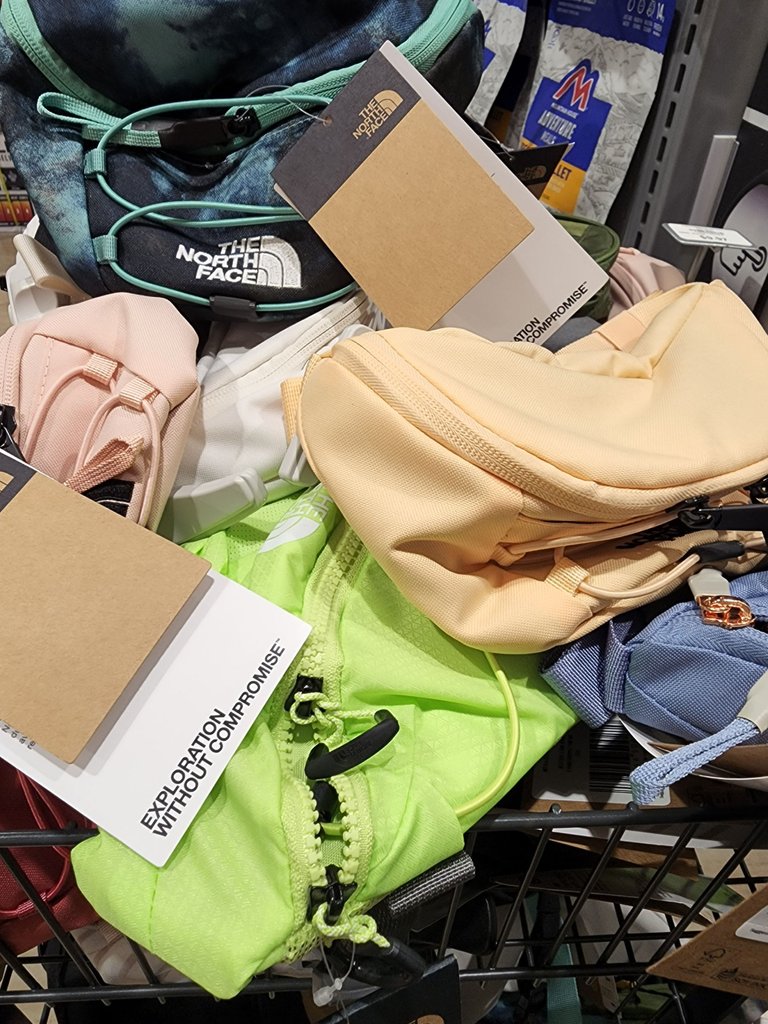 ---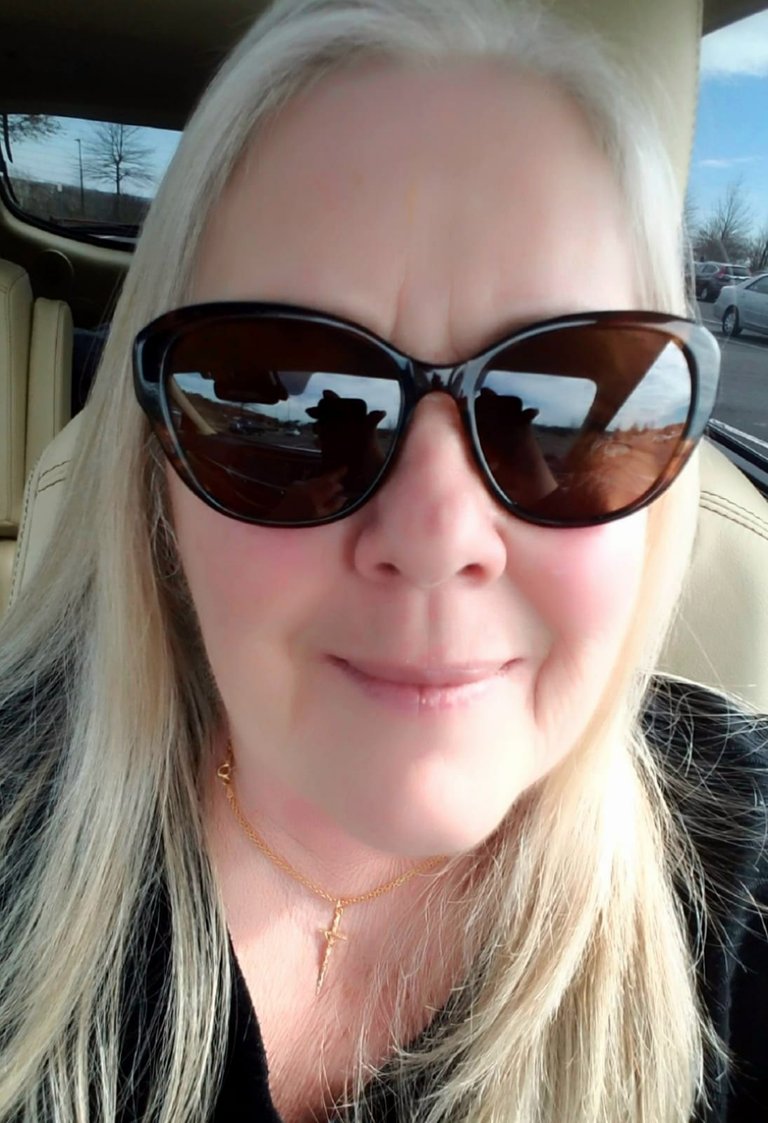 ---
Fridays are all about the #MarketFriday Challenge! Looking to take part in it? Here is how:
Rules of the Road to Join #MarketFriday!
Go to the market, or anywhere that you pay money for a service.
Take pictures! Be creative!
Tell us a little bit about the market or the event. What brought you there? What did you buy? How much did it cost? Was it expensive? Did it go up or down? I need something other than 50 pictures of the market.
Post the pictures. Of course, you should tell a little bit about the ones you post, it is too difficult to guess on some
Use the MarketFriday Community Platform to post (#hive-196308) This is not required but appreciated.
PLEASE Drop the link into the MarketFriday comment section so I can find it!!
Following me and reblogging the post would be appreciated, but not a rule, more vision for more views on the #MarketFriday posts!
You must put #MarketFriday by @dswigle somewhere on your post.
As always, please remember! #MarketFriday loves you!

#TeamUSA is a growing community of quality-content people from the United States or those living here. Check us out on Discord!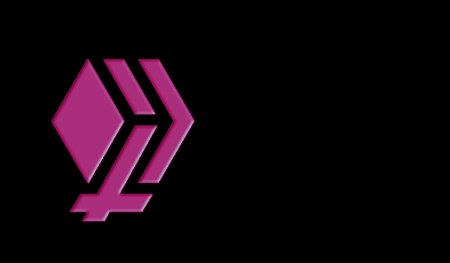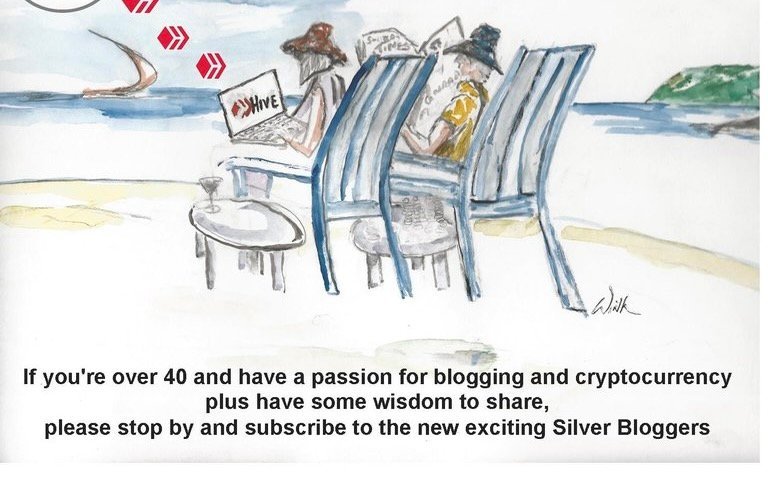 ---
---