Bar Harbor/'Baahr Haarbahr with Market Friday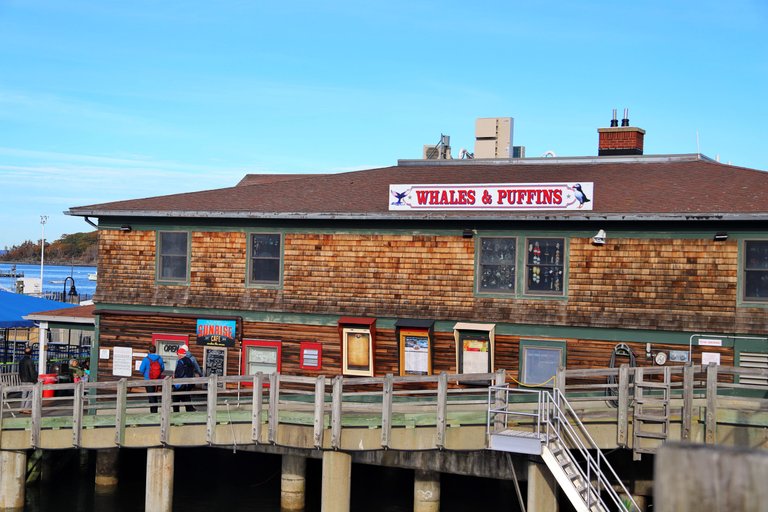 Bar Harbor, Maine. It is one of my favorite getaways when I have a couple of days free. Typical of coastal New England, it can be a sky filled with sunshine or a blanket of fog and spitting of mist. It makes no nevermind, whatever the weather, it is accepted and adjusted for. Whenever I am there, everything seems to slow down and enjoy my surroundings, the beauty of nature, and perhaps life in general. Have you ever been to a place that makes your heart stand still, just so you can take pleasure in every moment.
As long as I have known, people have been trying to figure out how to pronounce the name of the town, Bar Harbor. Let me just say that it isn't you, it is the way New Englanders pronounce it. Bar Harbor. The 'r' isn't dropped, by the way, it's just elongated and softened. So 'Bar Harbor' is 'Baahr Haarbahr. ' Pronounce 'a' as in 'bat' and just whisper the 'r. There you go! You have got it!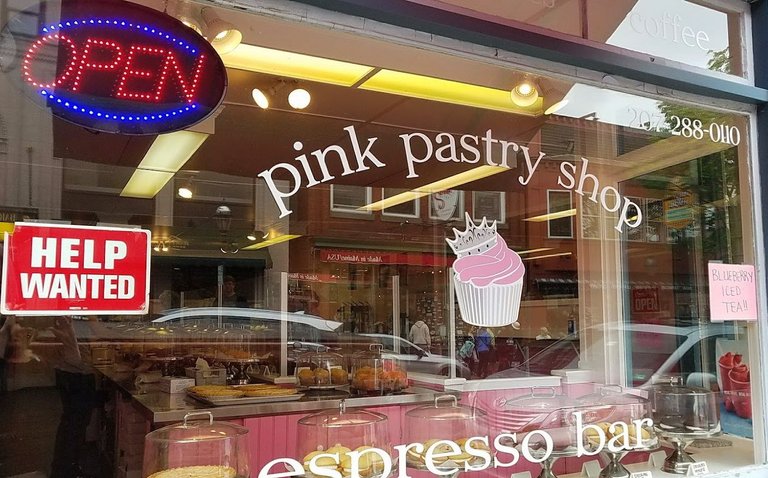 Whenever I am there, I always stop in the cafe on 14 Cottage St, Bar Harbor, ME 04609, one of a few that I frequent when there. It is a popular place, it seems like the whole town comes in before they go to work, school, or drop the kids off. Hello? Coffee! Of course, that was a couple of years ago, and when I went back boom! Those shops literally had babies. Seems like they now have them all over the place, even several on one small street. They heard that people like choices! I have to admit, I still honor my old place. They know just how I like it! Plus they have the best pastry. I got a cup, and unlike everything else, they did not go up in price. That was a bonus. $3.95 for a medium latte. $2.95 for a small. Not bad.
Today is #MarketFriday initiated by @dswigle (Denise, that's me!!) Join me as we share our markets across the globe. I always look forward to seeing what you send me! It is amazing to see the different markets and cultures of our friends here on Hive.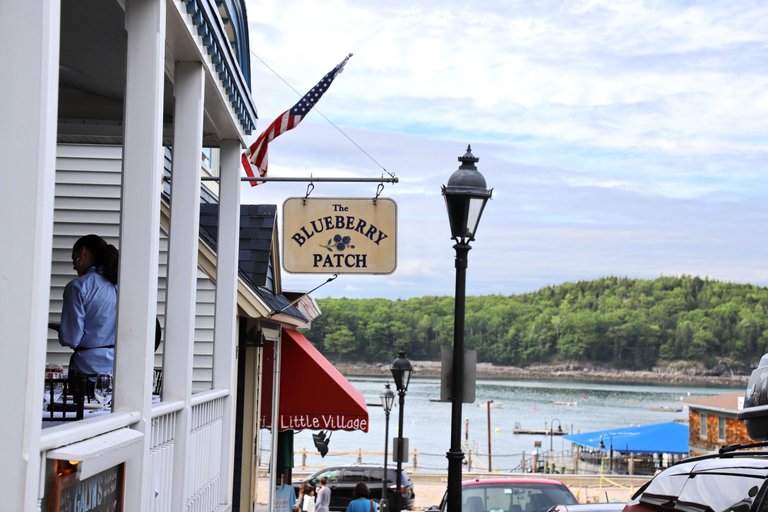 Maine is well known for its delicious blueberries. They aren't in season right now, but, they do have some dehydrated and frozen. Many have been made into jars of blueberry jam or blueberry tea! It is yummy! We have them on speed dial at my house. Best tea ever! Bar Harbor Tea Company, 150 Main St, Bar Harbor, Maine 04609 Amazon carries it now as do a few other stores. I just call the store and order it direct. It is blended in small batches and carried all year round. I like it because it doesn't have that fake blueberry taste and it's organic and caffeine-free. Win-win.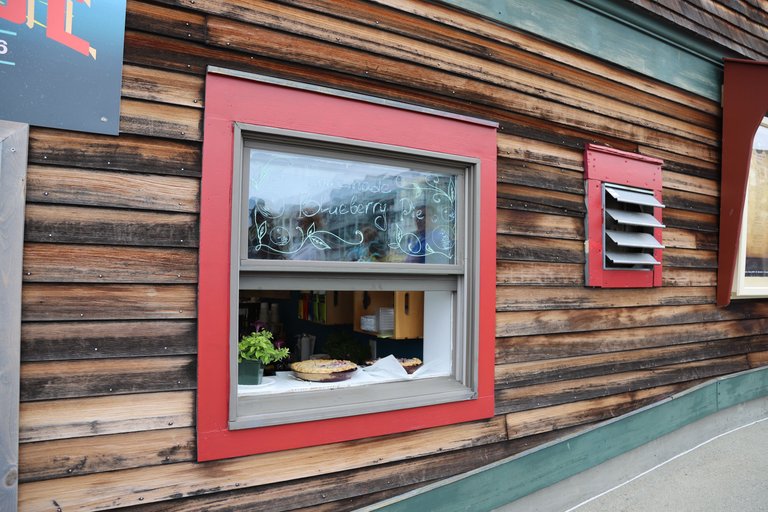 Fresh From The Bakery. Famous Blueberry Pie, a slice is $5.00nand a whole pie is $25.00. If you are down near the docks (where all the lobsters live, there it is, just waiting for the fishermen or people on a tour of the whales and puffins. They leave the window open and it wafts through the area, calling your name. You know you cannot resist, I bought one and carried it around part of the day. But, when we sat down at the park, I used the knife they gave me, along with heavy-duty paper plates with forks and napkins. The sun smiled down on me while I enjoyed that wonderful pie. It was made with love. I could taste it. You can find the Sunrise Cafe at 1 West Street, Bar Harbor, Maine... or just follow your nose.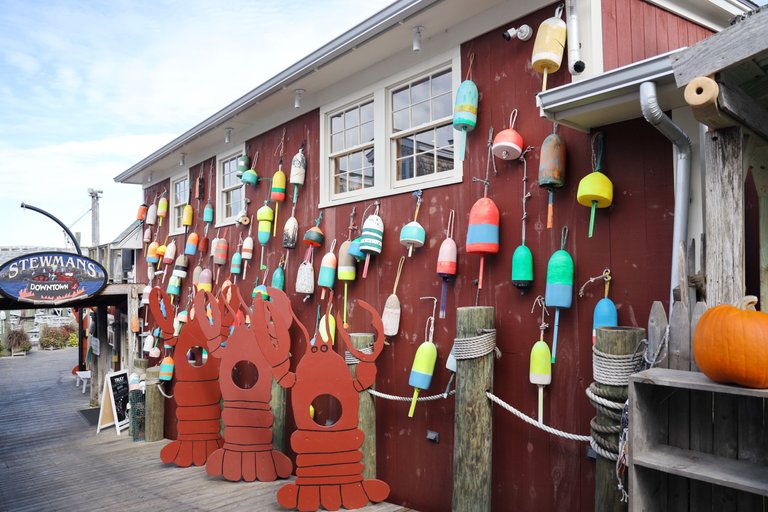 New England harbor living. These are lobster pot floats at a fishing shack. The man here steams lobster all day long. As long as there are people, there will be lobster eaten. These buoys/floats help the lobstermen find their traps when it is ready to collect them. They are attached to a rope that goes from the buoy to the trap. They are colored brightly to find them easily.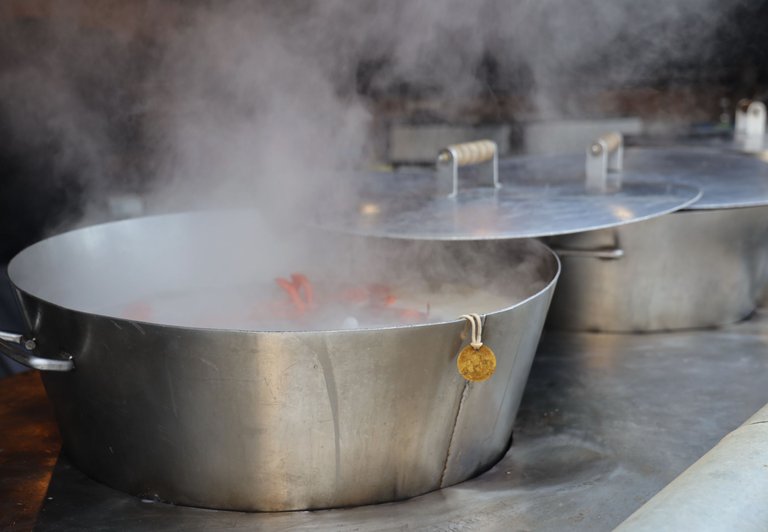 It's Stewman's, Lobster Pound! They have lobsters, steamers, mussels, clam chowder, homemade lobster bisque, and corn on the cob... don't forget that the meal ends with fresh blueberry pie !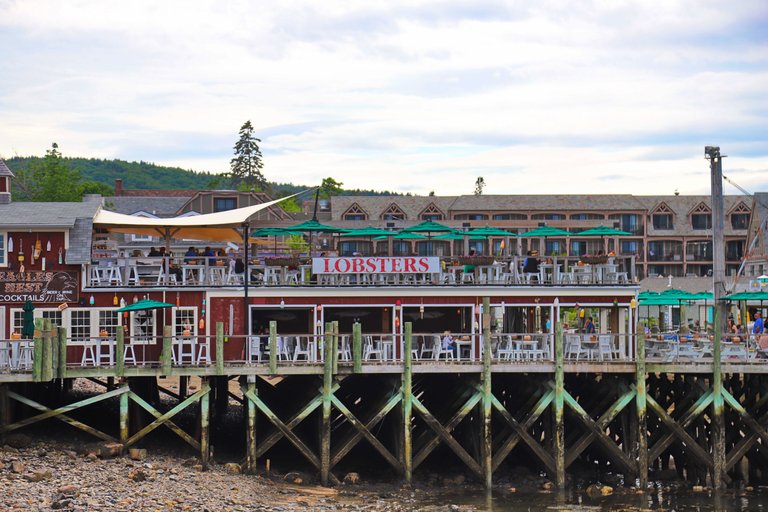 The lobster was under $9.00 a pound. Might I add that they were delicious, dripping in butter and a side of lemon? Yum!! You can find Stewmans at two locations, but, I prefer dockside. Downtown on the Wharf: 35 West Street, Bar Harbor, Maine.
Freshly steamed! Come to me!!! I have been patiently waiting for you.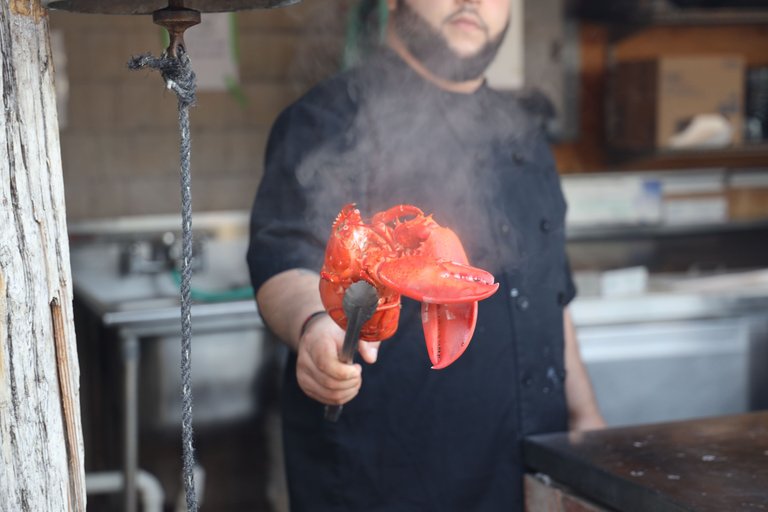 There are all sorts of interesting places to visit and fun things to do and you can do it all in peace. I liked some of the clothing they had in the hemp store and I think their prices were reasonable. I didn't buy anything there, but, not for lack of trying. You can find them at 116 Main St, Bar Harbor, Maine 04609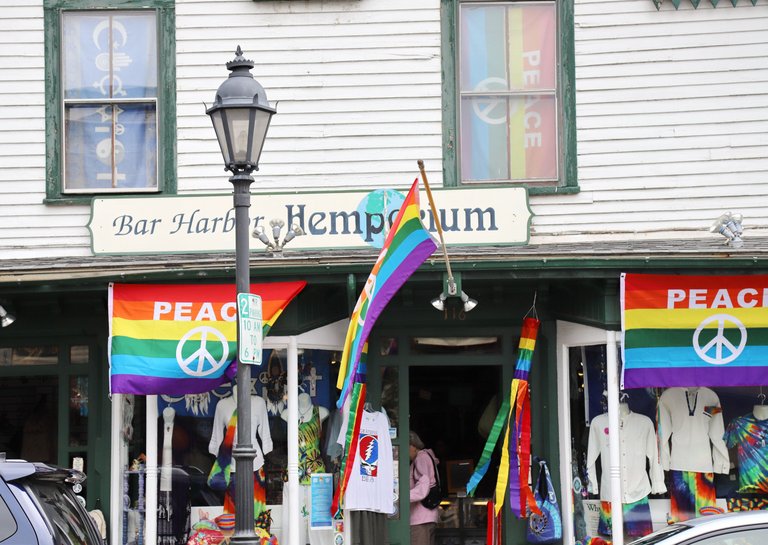 The architecture is grand in scale, as Bar Harbor was a playground for the rich and famous last century. It is not unusual to see names you recognize, Bar Harbor Has A rich history. Once upon a time, it had 30 grand hotels and just short of 200 grand estates on its shoreline. They mostly used them for their families to get away from the stifling heat of New York City and Boston. Some of the names that I pinched off the internet were
prominent families like the Rockefellers, Vanderbilts, Roosevelts, Morgans, DuPonts, Proctors, Livingstons, Fords, Pulitzers, Bouviers, and Astors. Can you imagine what this town was like then? This is not a grand mansion, but, I liked the house.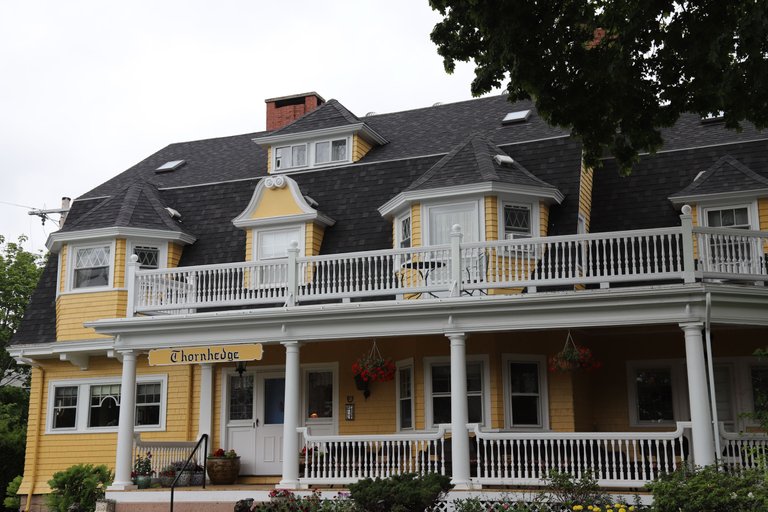 Please leave the link to your post here so it can easily be found by others. It helps you and me to have them in one place. Where else can you take such a quick trip around the globe? Thank you so much for joining us!! ❤





Thank you for tagging along with me to Bar Harbor, Maine. It never gets hot, so it is cooler all year round. You can still swim but, no big heat like there is in other places.I would say that it is pleasant most days, although it does have a cold, cold winter.</ce

And just like that, this post is done. I hope you had a good time and learned a little something new. As always, I want to thank you for taking the time to visit, and just remember, #MarketFriday loves you! Thank you for supporting the challenge! Have a most fabulous day! Cheers!!
As always, there must be flowers to color my world. #alwaysaflower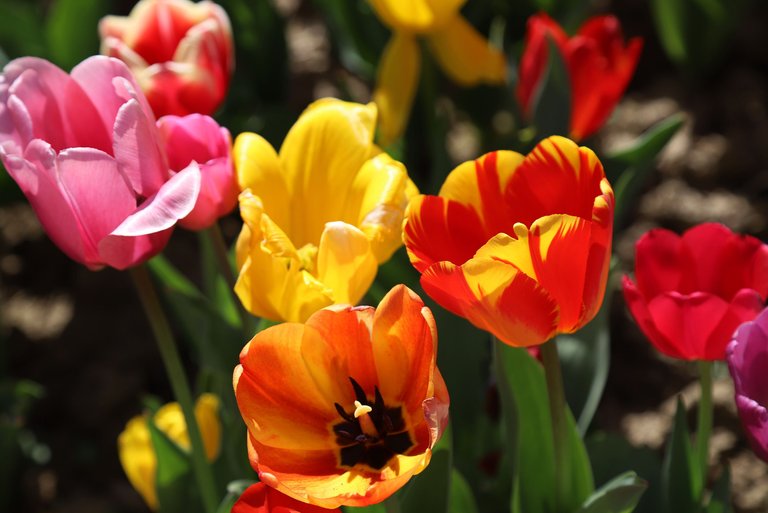 ---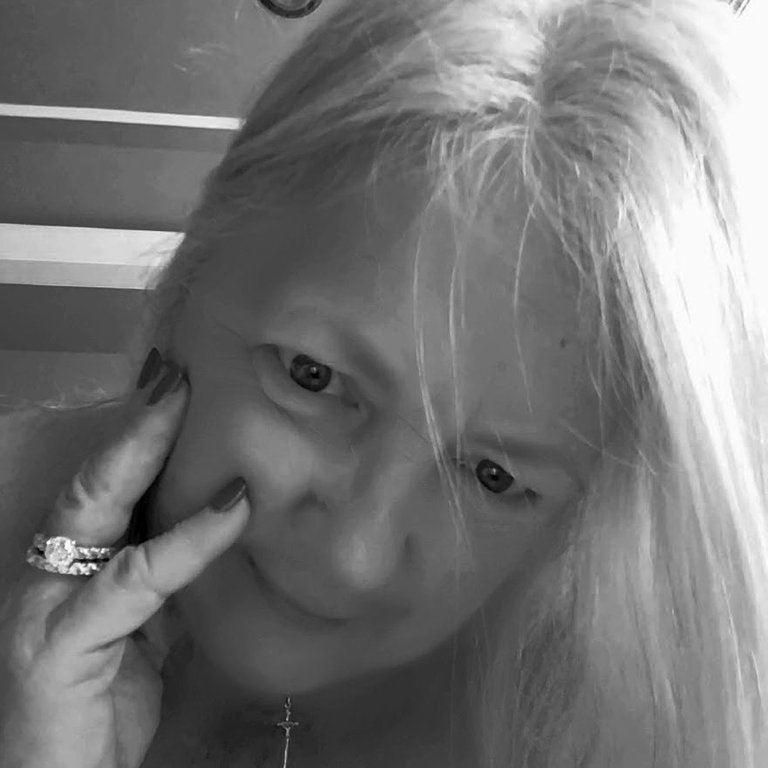 ---
Fridays are all about the #MarketFriday Challenge! Looking to take part in it? Here is how:
Rules of the Road to Join #MarketFriday!
Go to the market, or anywhere that you pay money for a service.
Take pictures! Be creative!
Tell us a little bit about the market or the event. What brought you there? What did you buy? How much did it cost? Was it expensive? Did it go up or down? I need something other than 50 pictures of the market.
Post the pictures. Of course, you should tell a little bit about the ones you post, it is too difficult to guess on some
Use the MarketFriday Community Platform to post (#hive-196308) This is not required but appreciated.
PLEASE Drop the link into the MarketFriday comment section so I can find it!!
Following me and reblogging the post would be appreciated, but not a rule, more vision for more views on the #MarketFriday posts!
You must put #MarketFriday by @dswigle somewhere on your post.
As always, please remember! #MarketFriday loves you!

#TeamUSA is a growing community of quality-content people from the United States or those living here. Check us out on Discord!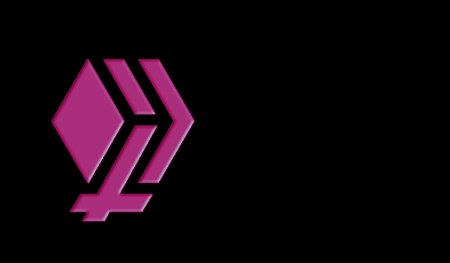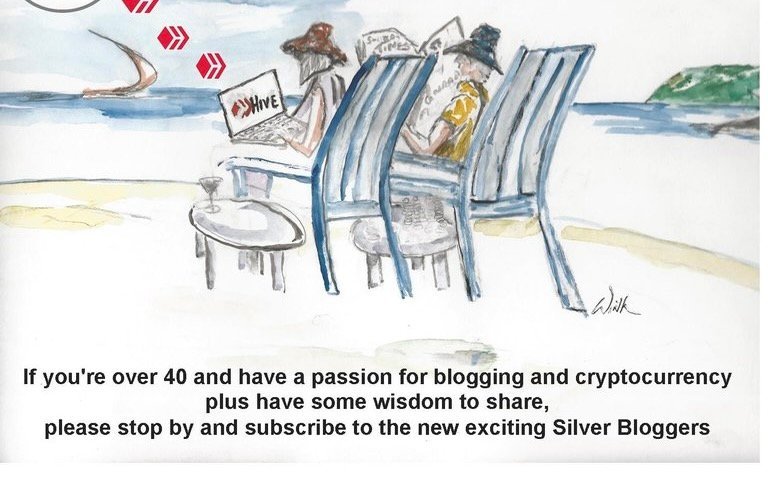 The 'r' isn't dropped, by the way, it's just elongated and softened. So 'Bar Harbor' is 'Baahr Haarbahr. ' Pronounce 'a' as in 'bat' and just whisper the 'r. Found here
---
---