At the Top of the Tree, Angel in Song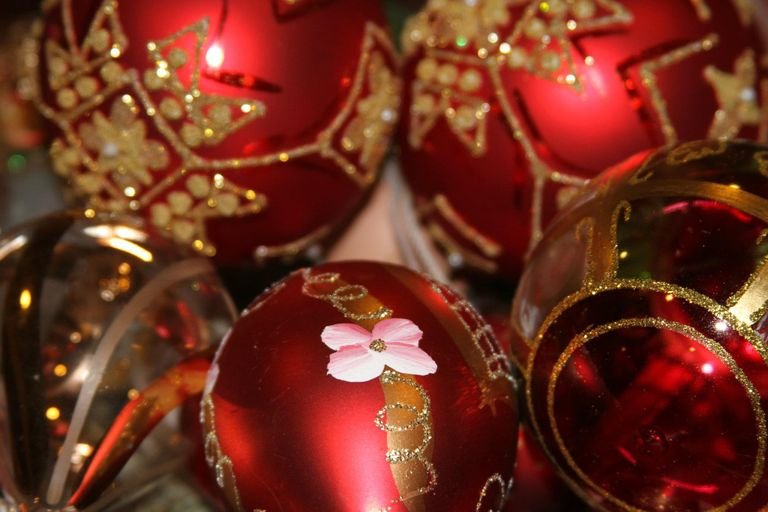 Many people have heard me say that it is the smallest thing that can touch my heart. Those are the things that fill up that space, stay in the meaningful mode, and become one of my favorite memories in life. I got a box in the mail today, and some of those treasured memories came out of my mom's attic, adding another layer of beauty to my Season of Joy. That tradition, every year, warms my very being. I look over some of these things and it is not that they are glorious to look at, but the memories attached to them are so much more than that. I know it is such a small thing, but, for today - There is a glow in these lingering moments. Cherish the small things.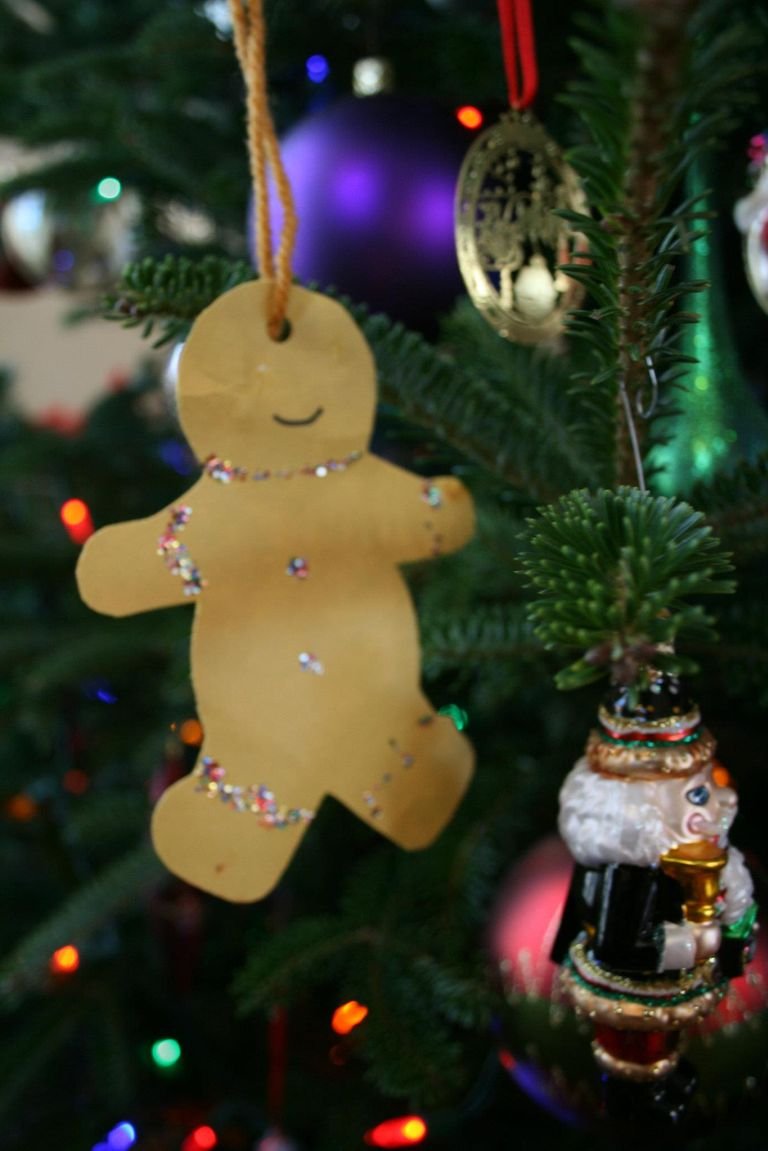 They look ordinary, yet, each and every one of them has a story. Old with new, handmade or handed down, each has a place on the Christmas tree, our tree. Each time we take them out of the box, lives are relived, people are remembered and perhaps a new memory will be made. One of the ways our traditions are born — under the Christmas Tree.

How can you resist the season of joy? I find myself being drawn in, every year, just a little bit earlier than the other. Pretty soon, I suspect, I will just be celebrating it all year, and why not? I love feeling this way.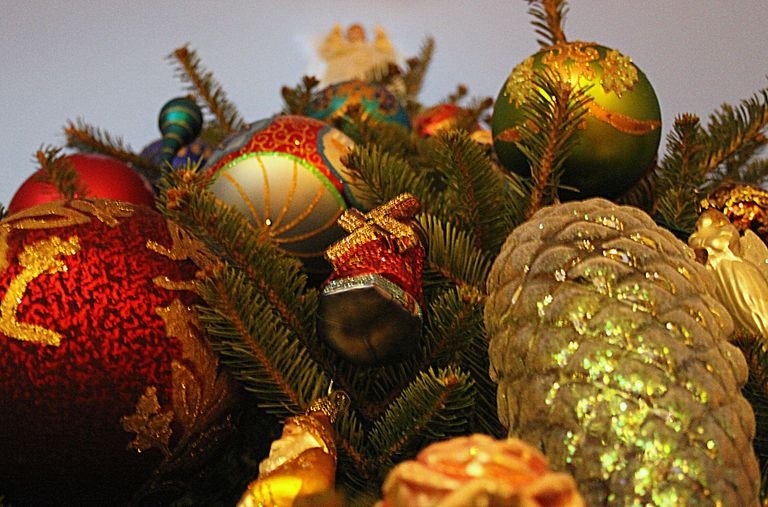 Traditions built, memories made
Wrapping my heart with a well-placed bow
Spreading our gifts
To all that we know
From the top of the tree
The softest of songs
Drift through the air
Lifting my soul
Hallelujah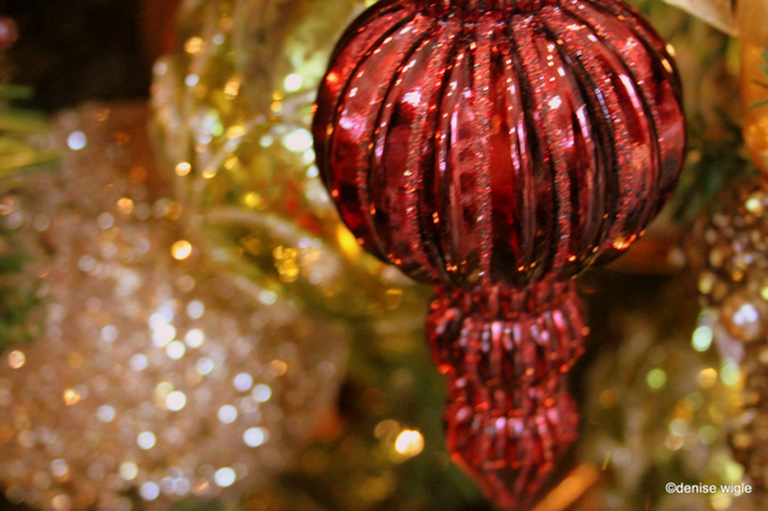 I decided to pick a Christmas song that I liked. Just one. This is so much harder than it looks at first glance. Hundreds if not more than that litter my thoughts, running through the scales of songs, in different octaves and timbres. I will have to start off with a song that has been my personal favorite for almost as many years as I have been alive. My choice is Little Drummer Boy. I have to say that this "Old School" version by the Acapella group, Pentatonix is my favorite. This is when they first became known and have since gotten a bit more glamorous with their outfits and makeup, a whole lot more commercialized.But, ever since I was old enough to sing the words, it has been my favorite. Except for anything that Pavarotti sings. Him and Bocelli, Placido... well, yes. I have a lot of favorites.
So my wish, should it come true, would be to be Christmas, all year through. Celebrate. Each. Day. If only the sentiment, mixed with equal parts love and a generous spirit becomes my own inspiration to all whose lives I may touch, and, just so you know, the pleasure is always mine.

All I have are my words, armed in my mind, written in pen, stand by stand. Oh, yes. Still by hand. It has a different feel. Altered not by keys, backspace, and delete, I write, erase, tear it to pieces and start all over again. And again.
It's my way. I walk out to the deep end of the page and dive right in.
There are flowers, as always, to color your world. #alwaysaflower And just like that, this post is over! Come back tomorrow and we will do it again and again until we get it right or until the world is right, whichever comes first.!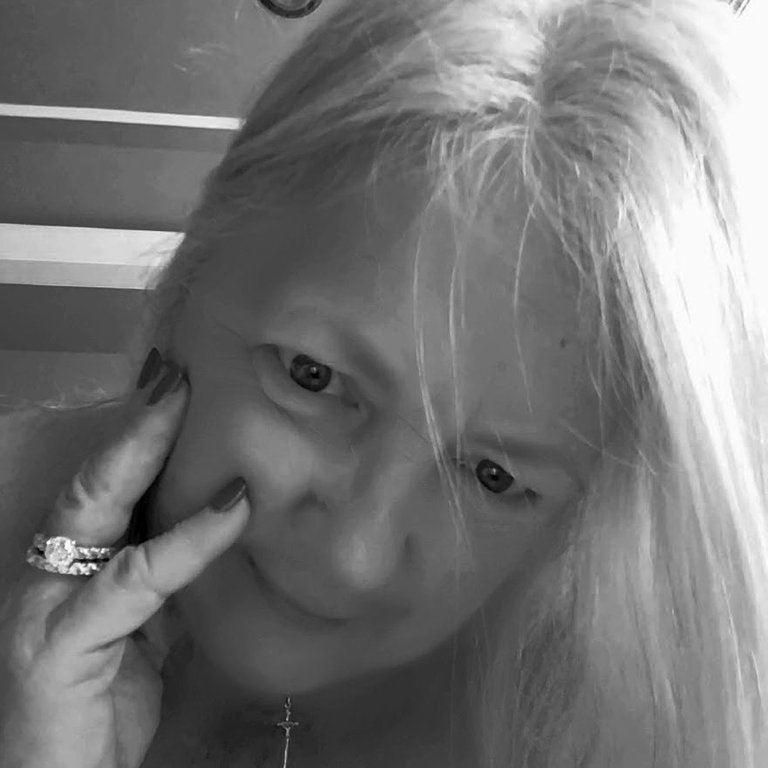 ---
The Naming of Cats
The Naming of Cats is a difficult matter,
It isn't just one of your holiday games;
You may think at first I'm as mad as a hatter
When I tell you, a cat must have THREE DIFFERENT NAMES.
TS Elliot

#TeamUSA is a growing community of quality-content people from the United States or those living here. Check us out on Discord!


---
---