"Ambient V"- Live Modular Synth Improvisation ft. Hermod + Sinfonion!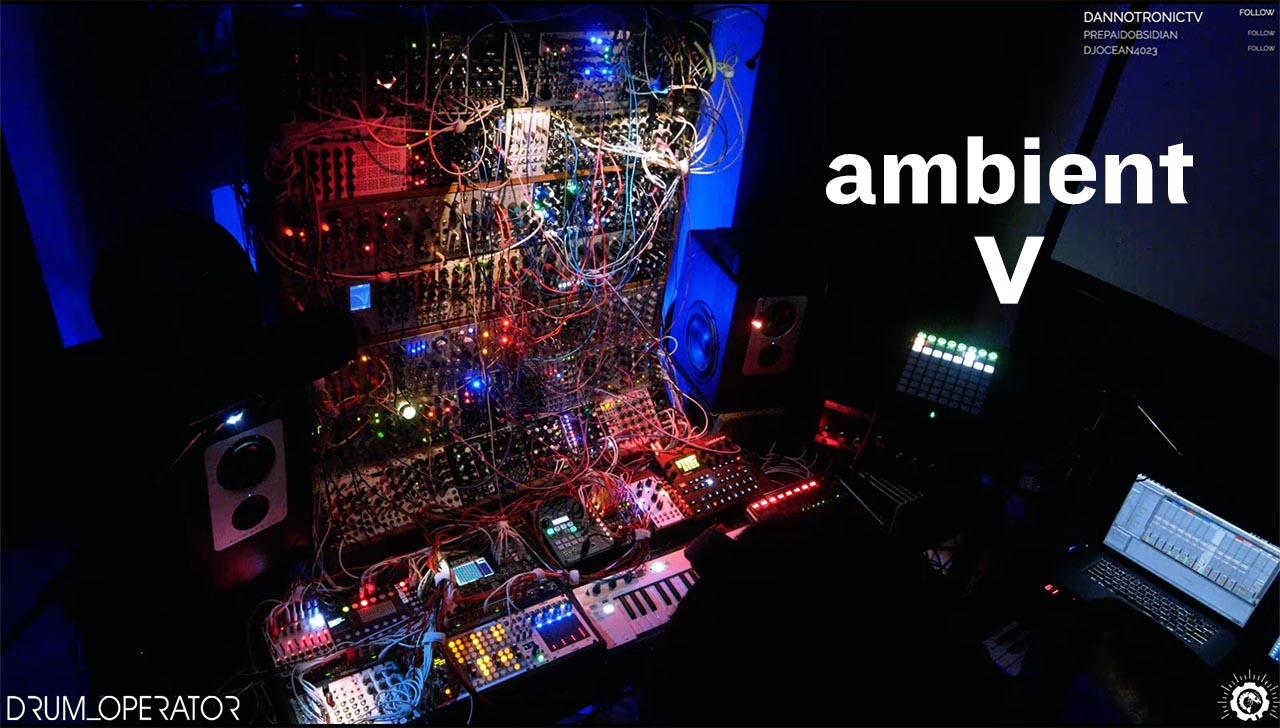 This cathartic excerpt from my most recent Twitch livestream sets a pair of woodwind timbre'd Mangrove oscillators at odds with a wash of Micro Hadron Collider filtered VCNO noise, all fed into various inputs of the Three Sisters crossover array before being gently granulated in the omnipresent Mutable Instruments Clouds. Three sisters receives both plucked envelopes and sweeps of Maths based modulation, ducking it in and out of the soundscape established by the rumbling, verb'd out AJK Minimod chain building the foundation. I'll be chopping up this sequence and other elements from the nearly two hour improv for an upcoming ambient release, check out my bandcamp and instagram for updates!
This was my first livestream with the Hermod and I'm already finding it tying the proverbial room together. I have been looking for an easy way to improvise live over the more programming intensive sequences and it is very much doing the trick. Next step is to dedicate a track to changing sequences across the Eloquencer, Nerdseq and Sinfonion ... effectively enabling a global "Song Mode" across my entire rig that will roll with the punches as I improvise and enable me to save and return to near full machine states ... something I have been extremely interested in accomplishing since I began diving into the Steevio influenced improvisational wormhole.
Bandcamp:https://drumoperator.bandcamp.com
Instagram: https://instagram.com/drum_operator
Twitter: https://twitter.com/drumoperator
Facebook: https://www.facebook.com/drumoperator/
Twitch: https://twitch.tv/drum_operator

---
---