SUNKISSED - The Possiblities of Smartphone Portrait Photography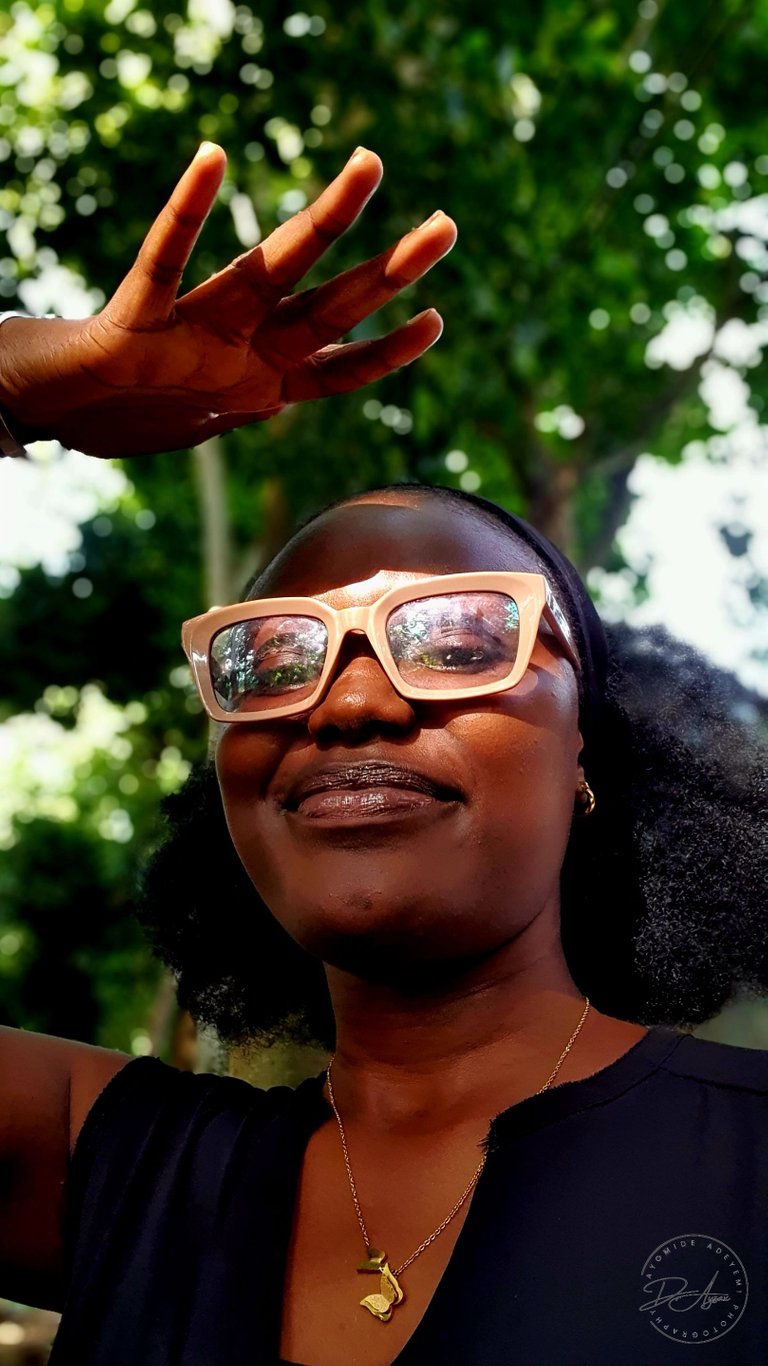 Ever since I started taking pictures and videos, I have only been privileged to shoot on camera sensors with not more than 16 megapixels (both on smartphone and DSLR).
I have shot share-worthy pictures and not-so-good pictures... the good, the bad and the ugly, but what I can say for sure is that I have learned to work with what I have.
I don't have all the gear, but I can push the limits of the little I have.

It was bright cool Saturday. I and a friend @omoajok sought to catch some air at a resort-styled location, Agodi Gardens, in the city of Ibadan, Nigeria.
It was her birthday anyway, so we decided to make the best use of the day.
We never had any plans to take photos. We only wanted to just chill out, play games and breathe some fresh air.
So there wasn't so much of planning in producing the shots.

Just before the Golden hour of the day, while waiting for some Shawarma we ordered to get done, she noticed the sun piercing through the silhouette of the leaves of the trees under the place where we sat.
In excitement, she called my attention to it. She liked the way the rays cut through and impatiently asked that she wanted to take "sunkissed" pictures taking advantage of the beautiful silhouette of the sun.
There's a saying that says "The best camera is the one in your pocket".
So I took advantage of what my smartphone camera could make out of the situation.
I wanted to take the pictures with emphasis on what the sun rays could bring out of the image, so I tried my possible best to frame each shot at angles where the sun's rays best bring out the beautiful face of @omoajok.

The pictures were shot on my Samsung Note 10 Plus, an old but capable 2019 flagship smartphone.
As always the inconsistencies of a smartphone portrait shooter were obvious.
But I believe these results are share-worthy.
Let me know what you think.

Here are some the results: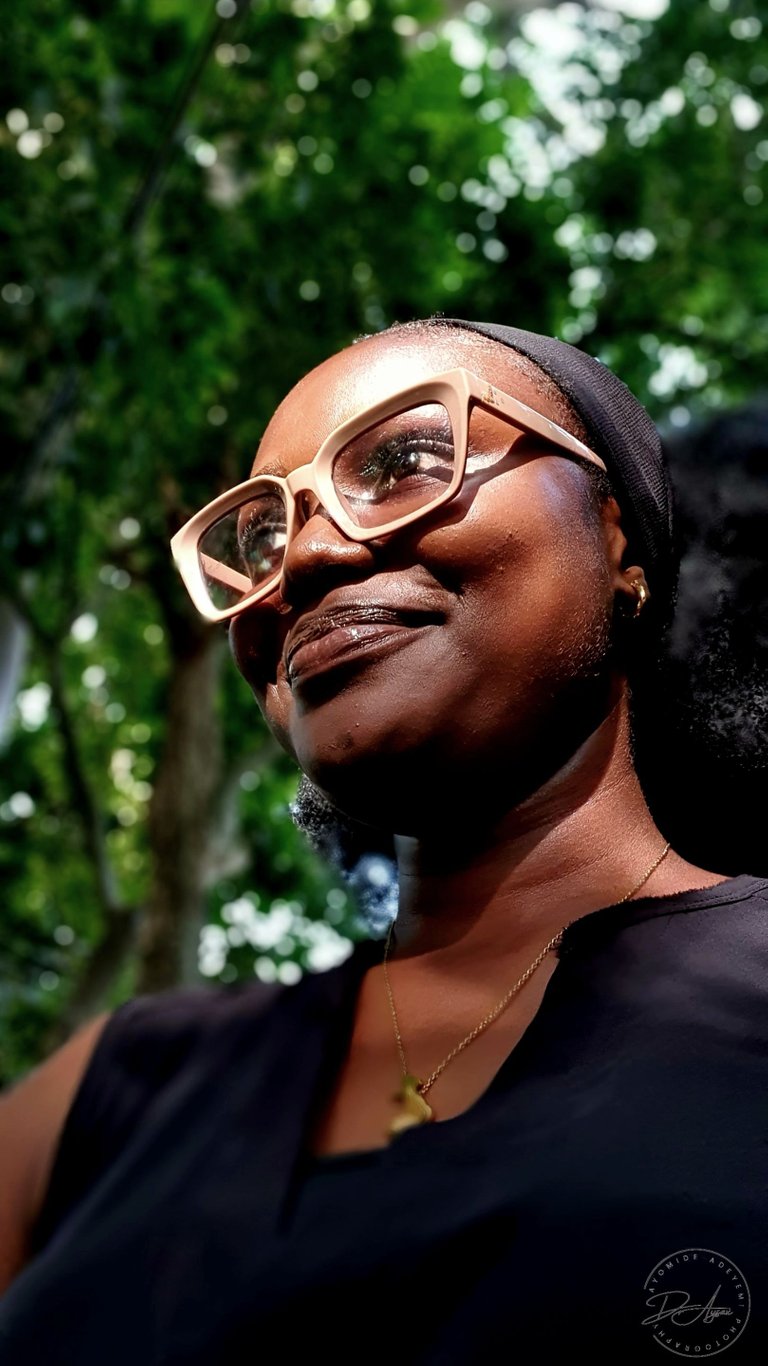 A simple sunkissed portrait
f/2.2, 1/100s, 3.25mm, ISO 125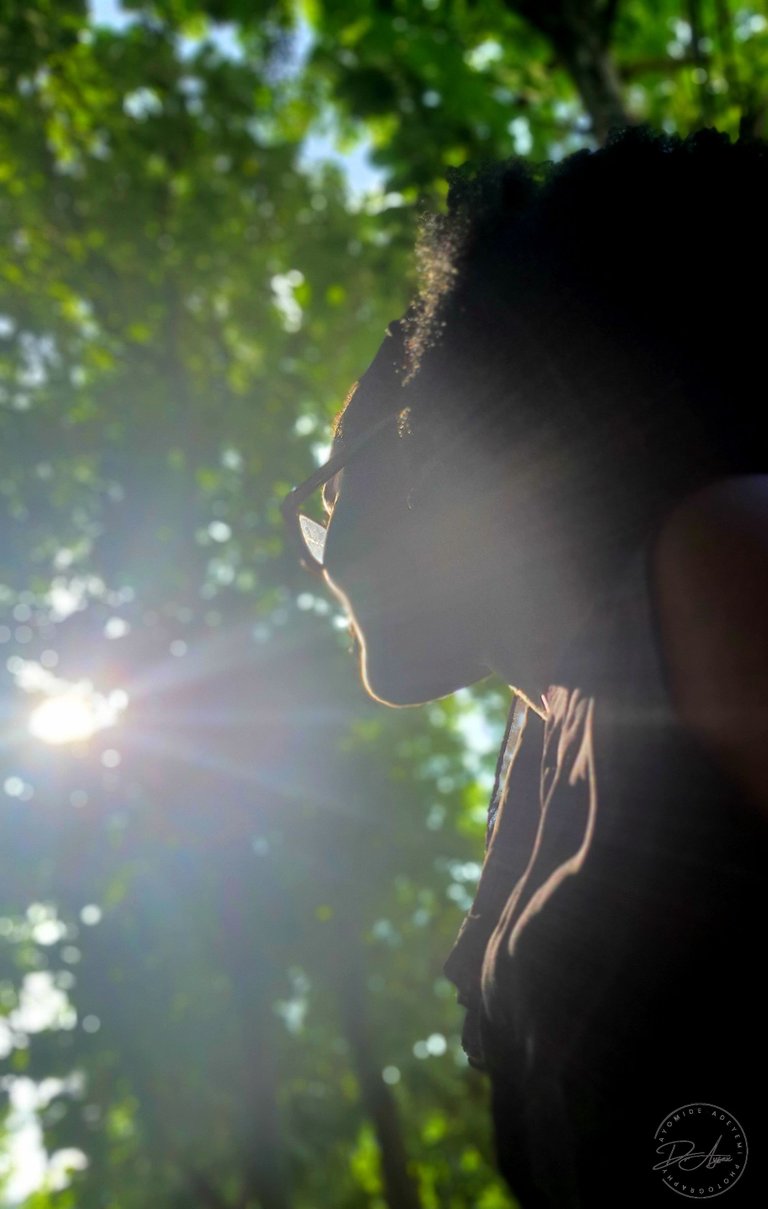 Here we tried as much as possible to catch the line of the rays in its path
f/1.5, 1/500s, 4.30mm, ISO 50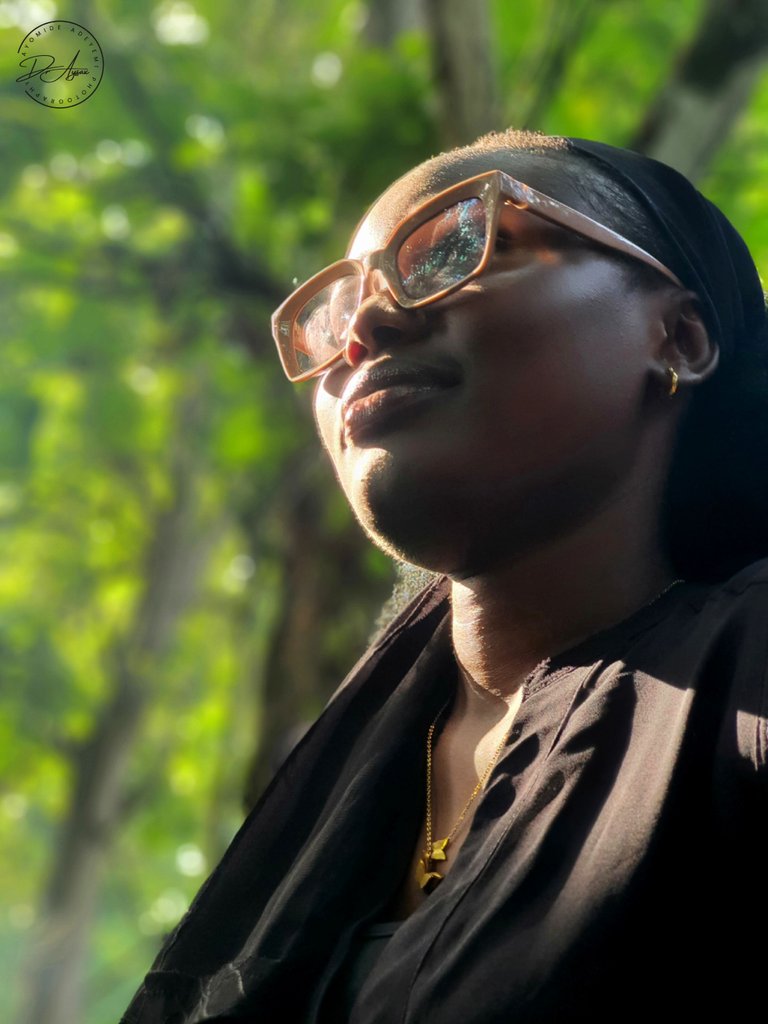 Sunkissed... Another perspective
f/2.1, 1/50s, 6.00mm, ISO 50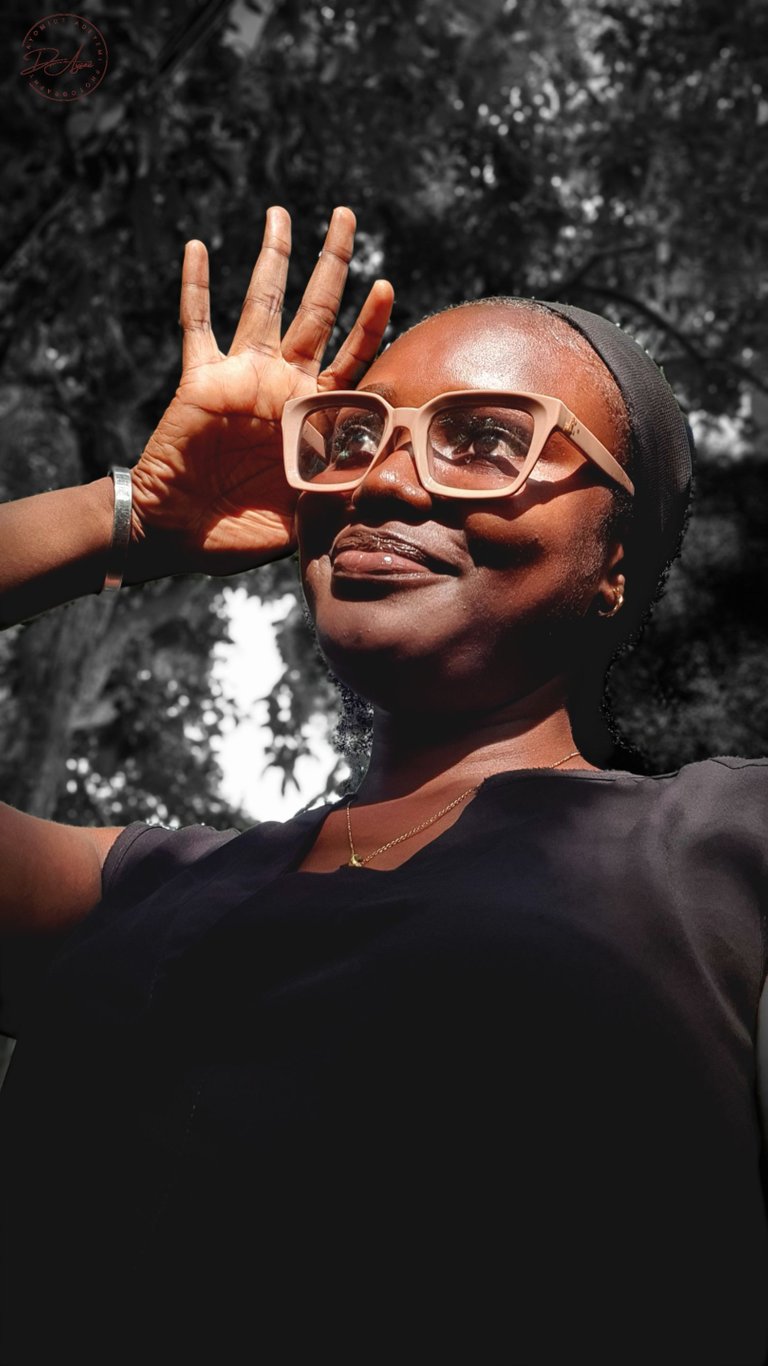 Colour Separated Portrait
f/2.2, 1/100s, 3.25mm, ISO 64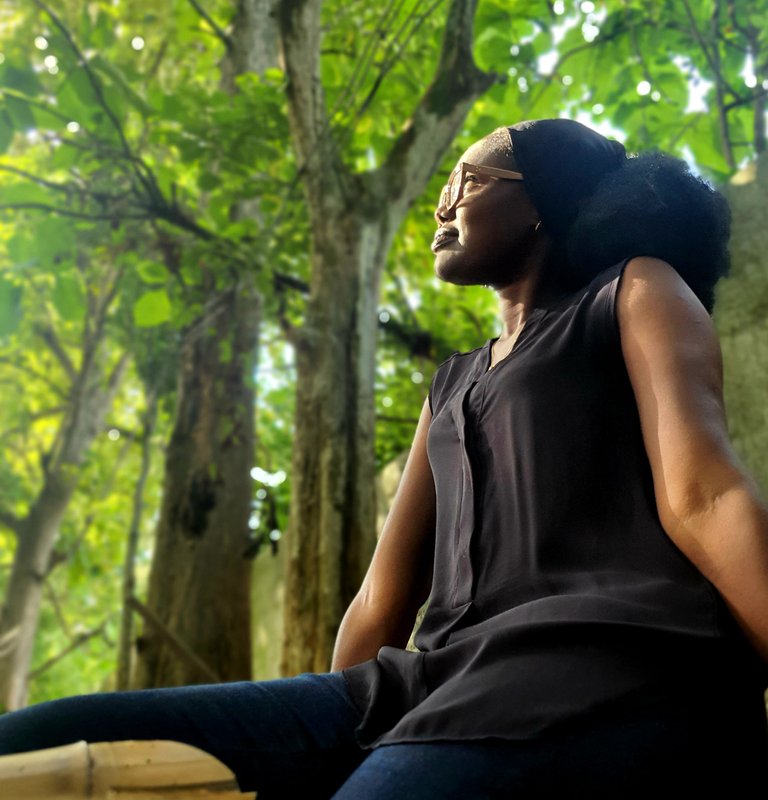 Ultrawide view
f/1.5, 1/100s, 4.30mm, ISO 125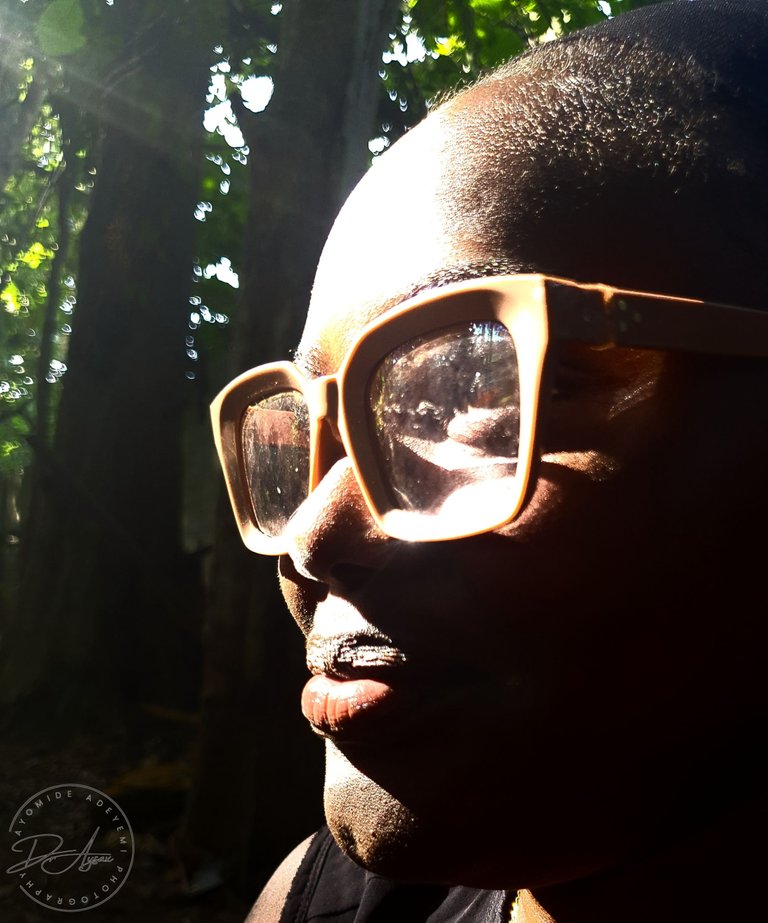 Playing with contrasts post-production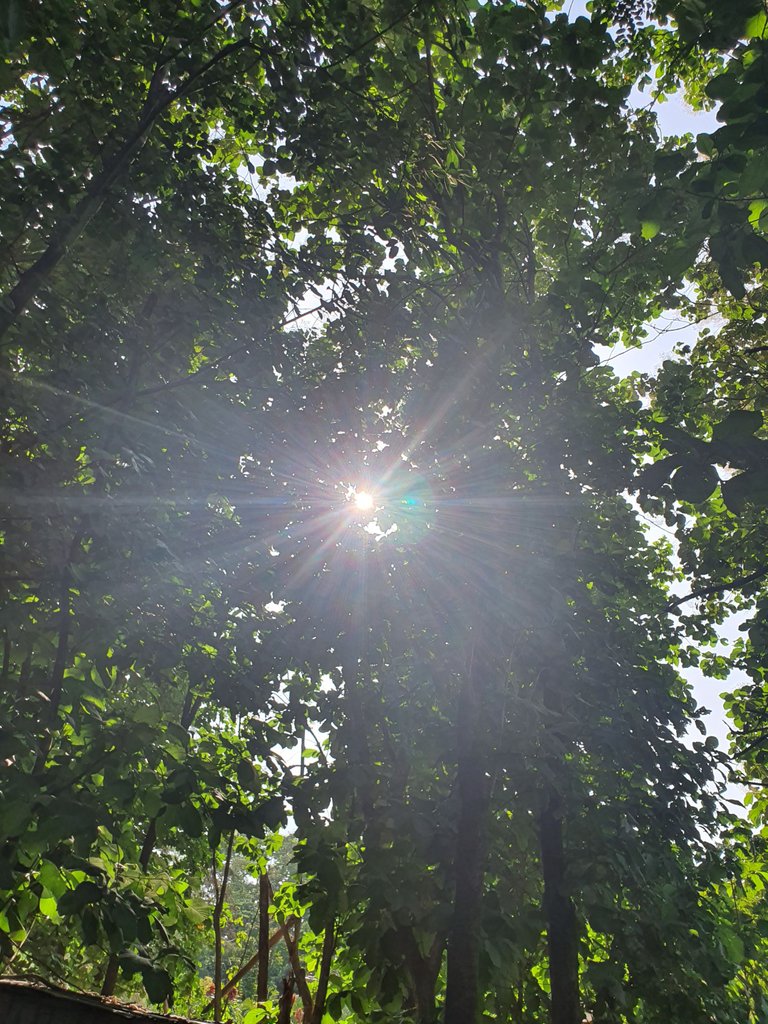 The Silhouette itself

Let me know your thoughts about these pictures and Smartphone photography.
| Camera | Samsung Galaxy Note 10 Plus |
| --- | --- |
| Inbuilt Lenses | 12mp dual aperture(f/1.5 f/2.4), 12mp telephoto (f/2.1), 16mp ultrawide (f/2.2) |
| Remastering | Samsung Mobile Image Editor |
Model/Birthday Celebrant: @omoajok
All photos were shot by me
---
---