The 420 Bash Of Excellence | Tons Of Giveaways And Fun In The Pizza Discord!!!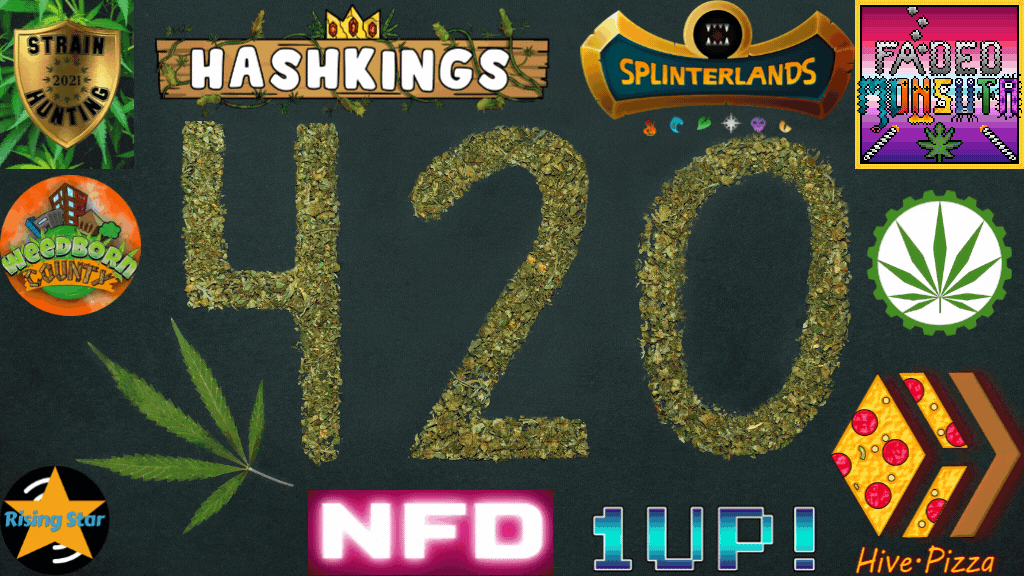 Hear ye hear ye I invite you all to the first ever 420 bash of excellence in the hive pizza discord. This coming Wednesday, April 20th, 2022 at 3PM EST I will be hosting my first ever event there. I will be doing a THC trivia so brush up on your knowledge of anything weed related you could be walking away with some pizza for your knowledge.
We will also be listening to a collection of classic stoner and weed related songs as we smoke out the discord. As we get turnt up in there I will be giving out tons of different prizes and NFTs throughout the show. There will be something for everybody as anyone that shows up will be getting a spin on the 420 wheel of fortune.
Here is a link directly to the event in discord: https://discord.gg/4YpefXgq?event=953795974692741140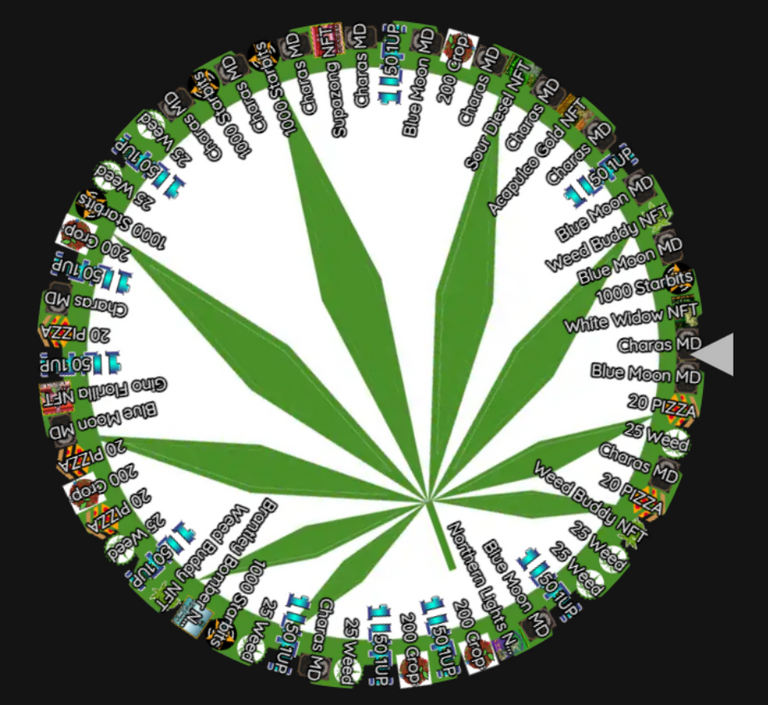 Here is what the wheel is looking like, we have prizes from PIZZA to 1UP and a ton of various weed-themed NFTs. I can promise that you do not want to miss out on this awesome event. Especially when that clock hits 4:20 EST there will be a PIZZA nuke going out to anyone who is active and in the event.
You are sure to have fun and good time it always is in the PIZZA discord. While you are there be sure to check out some of ther other awesome events coming up to. It is a very welcoming place with a bit of something for everybody.

What is PIZZA?
Add liquidity to our PIZZA Diesel Pools to farm rewards daily. Win token rewards just by holding $PIZZA! Buy and hold 20 $PIZZA and gain access to the !PIZZA command to reward others with free $PIZZA! Spend $PIZZA on Steam Video Games in the $PIZZA Game Store! Delegate HP to our @hive.pizza curation account to farm tokens daily and much much more! Check out their site here to find out more: HIVE PIZZA
Join the PIZZA discord for more information and tons of fun and games PIZZA Discord


Join the 1UP Cartel Today Discord
Follow me over on Twitch

Check me out on YouTube

Thumbnail made using Canva
---
---