The loneliness of older adults due to emigration//La soledad de los adultos mayores debido a la emigración[ENG-ESP]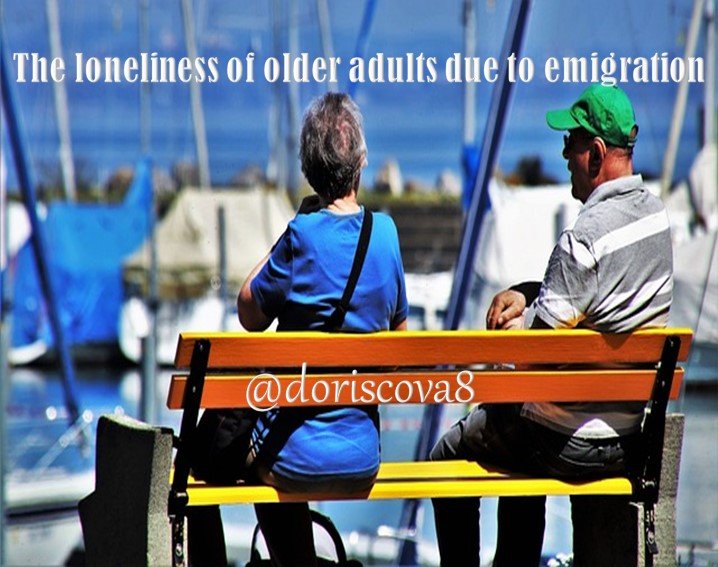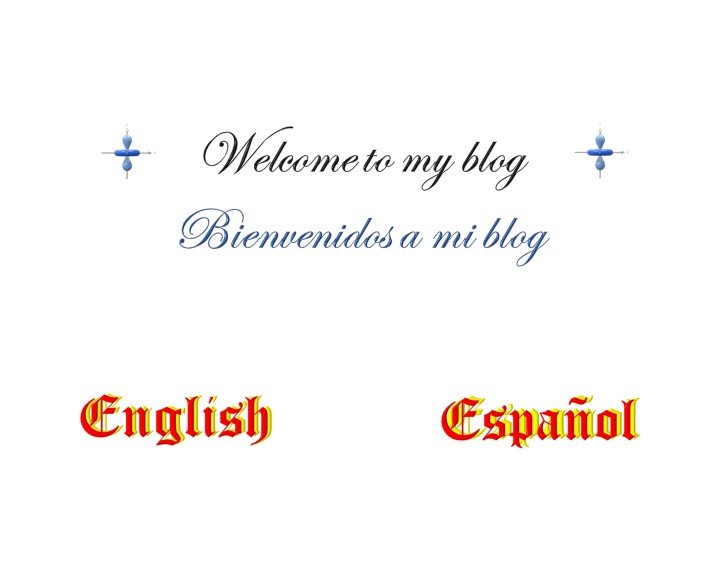 La situación en mi país ha hecho que muchas personas, sobre todo los jóvenes, se hayan visto en la necesidad de emigrar para encontrar mejores oportunidades y eso ha hecho que en la actualidad muchas personas mayores se encuentren solas viviendo en el país porque los hijos han tenido la necesidad de salir de nuestro país para buscar en otras latitudes mejores perspectivas de vida.
Ese es el caso de una señora amiga que con casi 80 años de edad se encontró viviendo sola en su departamento debido a que su único hijo fue de esos tantos jóvenes que se vio obligado a salir del país porque no conseguía trabajo a pesar de ser un profesional, entonces a ella le tocó vivir esa soledad de la ausencia de su hijo.
Debido a esa soledad que ella vivía, siempre quería que la fuese a visitar, afortunadamente su vivienda no queda muy lejos de la mía y ello me permitía irla a visitar frecuentemente, con lo cual hacíamos una velada agradable en tomarnos algún té mientras jugábamos a las cartas, y la verdad que la pasábamos bastante bien.
Digo que la pasábamos bastante bien, porque gracias a Dios ella tuvo la oportunidad de viajar hace poco hacia donde se encuentra su hijo y aunque supuestamente fue por dos meses, pero que ahora su hijo le dice que ella no tiene por qué venir a estar sola por aquí, cuando con su hijo que ya tiene una niña tiene como entretenerse con ellos, pero la verdad que me pareció acertado lo de su hijo en no dejarla venir más sola, a su edad es mucho riesgo, a pesar de que ella en términos generales se ve muy bien de salud.
Pero en términos generales conozco muchas personas, parejas de adultos mayores que se han tenido que quedar en el país, recibiendo en muchos casos las remesas que le puedan enviar sus hijos para vivir en el país, pero al fin y al cabo son personas adultas mayores donde sus hijos han tenido que emigrar para encontrar mejores oportunidades de vida, muy lamentable toda esta situación que se vive desde hace varios años en nuestro país.
Es una situación difícil en la que pocos podemos escapar de ello, por lo cual yo también sufro un poco de esa soledad por la ausencia de mis hijos en el país, porque como muchos tuvieron que emigrar para poder tener mejor calidad de vida, ya que la situación laboral en el país se ha tornado bastante difícil desde hace varios años.
Así, vivimos muchos siempre con la ilusión de hablar por videos llamadas con los hijos y nietos, pero sabemos que no es lo mismo que cuando los tenemos cerca y podemos darle un beso y un abrazo todos los días, es una situación difícil que nos ha tocado vivir a muchos venezolanos en los últimos años.
Entonces queramos o no es una soledad por la ausencia en el país de nuestros seres queridos y más cercanos de todos, en mi caso por ejemplo no tengo otros familiares que vivan cercanos, porque mis hermanos se encuentran viviendo muy distantes de donde yo vivo, so muchas horas de recorrido para llegar a ellos, cuestión que se hace más difícil en esta época en el país por los problemas continuos en la falta de combustible, que uno no se atreve a salir a viajar por esa situación que también lleva ya unos cuantos años, además que la inseguridad en las carreteras se ha incrementado.
Por ejemplo, en diciembre que vinieron mis hijos a visitarme, yo me sentí demasiado feliz, porque veía a mis nietos jugando y haciendo tremenditas por toda la casa, cuestión que me gustaba mucho y los dejaba hasta que me vaciarán las gavetas de la cocina, ja, ja, ja eso era muy cómico, y eso es lo que me gustaría siempre ocurriera, pero no ellos tuvieron que irse porque tenían que cumplir con sus compromisos.
Esa es la realidad de nuestro país lamentablemente, por lo cual nosotros tenemos que afrontar esa soledad familiar de diferentes formas, en mi caso me pongo a tejer, a coser o realizar alguna manualidad y de esa manera combato la soledad ocupándome haciendo cosas.



The situation in my country has made many people, especially young people, have been forced to emigrate to find better opportunities and that has led many older people to find themselves alone living in the country because their children have had the need to leave our country to look for better life prospects in other latitudes.
That is the case of a friend of mine who, at almost 80 years of age, found herself living alone in her apartment because her only son was one of those many young people who was forced to leave the country because he could not get a job despite being a professional, so she had to live the loneliness of the absence of her son.
Because of that loneliness that she lived, she always wanted me to visit her, fortunately her home is not far from mine and that allowed me to visit her frequently, so we had a nice evening drinking some tea while we played cards, and the truth is that we had a good time.
I say that we had a good time, because thank God she had the opportunity to travel recently to where her son is and although it was supposedly for two months, but now her son tells her that she has no reason to come here alone, when with her son who already has a child she can entertain herself with them, but the truth is that I thought it was right of her son not to let her come alone anymore, at her age it is too much risk, even though in general terms she looks very healthy.
But in general terms I know many people, elderly couples who have had to stay in the country, receiving in many cases the remittances that their children can send them to live in the country, but at the end of the day they are elderly people where their children have had to emigrate to find better life opportunities, very unfortunate all this situation that has been going on for several years in our country.
It is a difficult situation in which few of us can escape it, so I also suffer a little of that loneliness due to the absence of my children in the country, because like many others, they had to emigrate to have a better quality of life, since the labor situation in the country has become quite difficult for several years.
Thus, many of us always live with the illusion of talking to our children and grandchildren through video calls, but we know that it is not the same as when we have them close and we can give them a kiss and a hug every day, it is a difficult situation that many Venezuelans have had to live in recent years.
In my case, for example, I do not have other relatives who live nearby, because my brothers and sisters are living very far from where I live, it is many hours of travel to reach them, a matter that becomes more difficult at this time in the country because of the continuing problems in the lack of fuel, that one does not dare to go out to travel because of this situation that has also been going on for a few years, plus the insecurity on the roads has increased.
For example, in December when my children came to visit me, I felt very happy, because I saw my grandchildren playing and playing all over the house, which I liked very much and I left them until they emptied the kitchen drawers, ha, ha, ha, ha, that was very funny, and that is what I would always like to happen, but they had to leave because they had to fulfill their commitments.
That is the reality of our country unfortunately, so we have to face that family loneliness in different ways, in my case I start knitting, sewing or making some crafts and in that way I fight loneliness by doing things.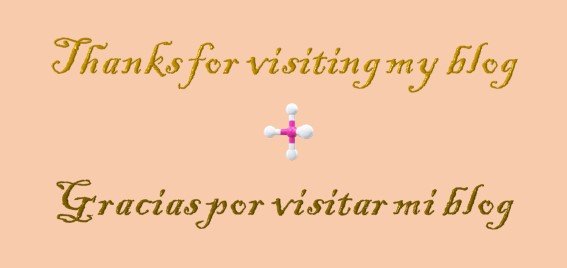 Translated with www.DeepL.com/Translator (free version)


Fuente de imágenes: Archivo Personal.






MIS REDES SOCIALES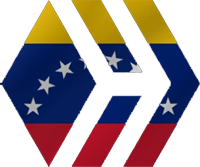 ---
---