Una noche de celebración entre familia y amigos. ESP-ENG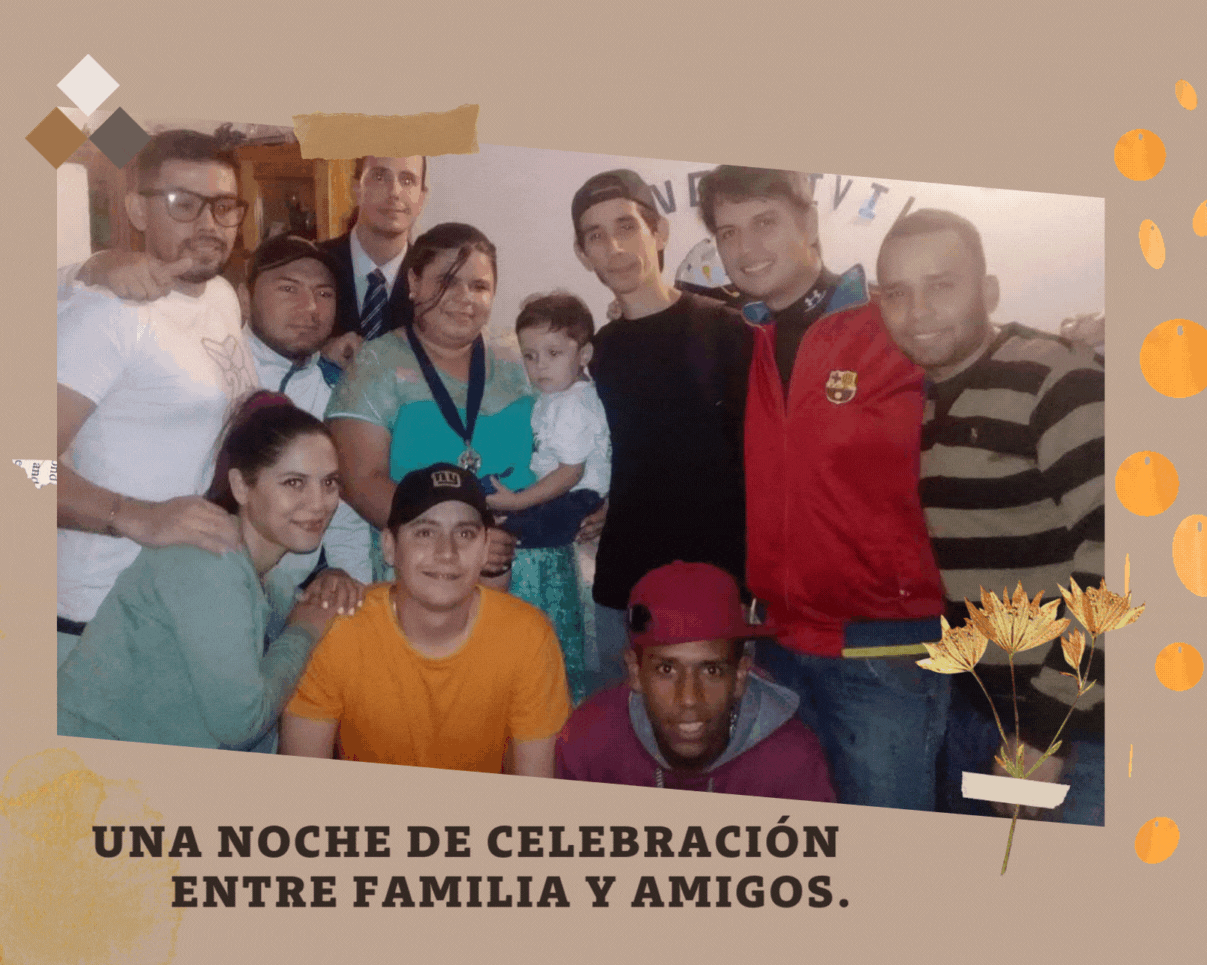 La familia es ese apoyo incondicional en el que me he apoyado siempre, mis padres y mis hermanos, han sido el bastón que me ha ayudado a caminar en cada paso de mi vida, estoy inmensamente agradecida por sus vidas y porque nos mantenemos unidos, aun cuando la distancia nos separe.
Estoy muy feliz de compartir con ustedes, esta pequeña reunión entre mi familia más cercana y mis buenos amigos, con motivo de mi graduación, me encanto que mi mamá y dos de mis hermanos, asistieran a mi misa de acción de gracias por este logro y que todos me esperaran en casa el día de mi grado, para celebrar con mucha sencillez, pero con mucha emoción, esta meta alcanzada.
Creo que es una de las satisfacciones más grandes, que alguien que alcanza una meta puede tener es poder compartir su alegría con sus seres queridos y ver en ellos su emoción y alegría desinteresada por ti, es algo que no nos cabe en el pecho.

Family is that unconditional support on which I have always leaned, my parents and my siblings have been the cane that has helped me walk every step of my life, I am immensely grateful for their lives and because we remain united, even when distance separates us.
I am very happy to share with you, this small reunion among my closest family and good friends, on the occasion of my graduation, I loved that my mom and two of my brothers attended my thanksgiving mass for this achievement and that everyone waited for me at home on the day of my graduation, to celebrate with simplicity, but with great emotion, this goal achieved.
I believe that one of the greatest satisfactions that someone who achieves a goal can have is to be able to share their joy with their loved ones and to see in them their emotion and selfless joy for you, is something that we can't hold in our chests.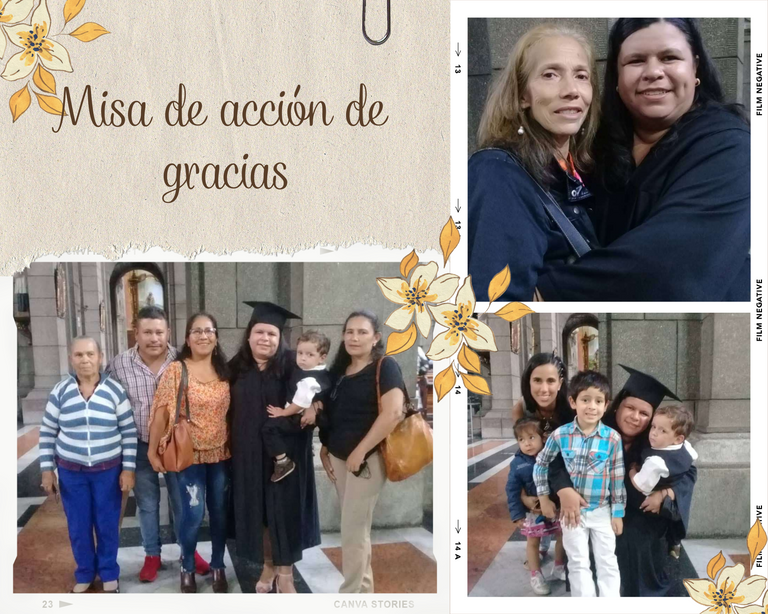 Cuando uno tiene un evento importante en su vida, es natural que los nervios y estrés se conjuguen con la felicidad y todo lo que sientes en ese momento, es como una verdadera montaña rusa de emociones surreal, que no sabría como describirla, por eso cuando todo termina, además de sentirte plenamente agradecida, te sientes aliviado y solo quieres relajarte y disfrutar. Esto es justo lo que quería, estar en casa, tranquila, con mi esposo, mi amado hijo y todos los familiares que vinieron a acompañarme y por su puesto mis amigos.
La reunión comenzó cerca de las 6 de la tarde, primero llego mis hermanos Néstor, Luci, mi cuñada Nelly y mi sobrina Paola, poco a poco fueron llegando mis amigos, fue una noche amena, entre risas, algarabía, buena música y una grata compañía.
La noche fue pasando, en medio de rondas de pasapalos, que preparé el día anterior como salsa de tocineta, calabacín y tártara, a todos les encantó, también prepare una rica torta, que fue al final la protagonista de la noche, seguramente pronto compartiré la receta.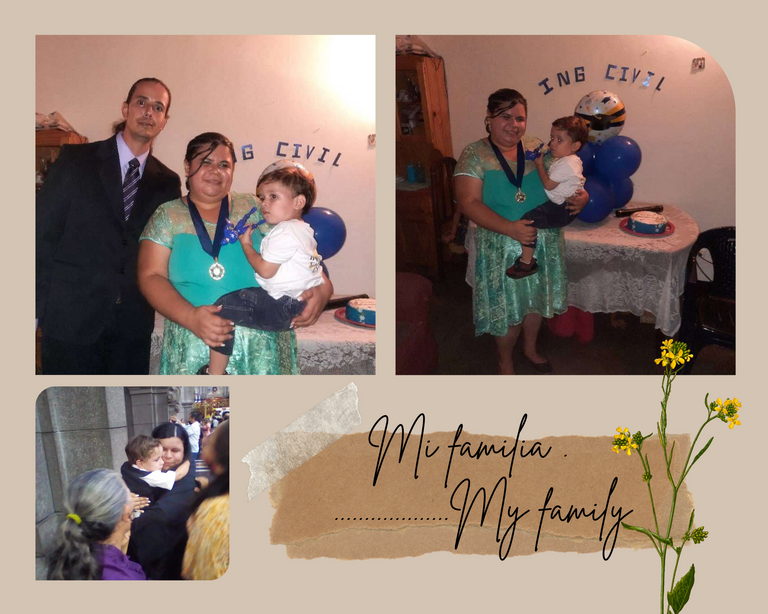 When you have an important event in your life, it is natural that nerves and stress combine with happiness and everything you feel at that moment, it is like a real roller coaster of surreal emotions, I would not know how to describe it, so when everything is over, besides feeling fully grateful, you feel relieved and just want to relax and enjoy. This is just what I wanted, to be at home, quiet, with my husband, my beloved son and all the family members who came to accompany me and of course my friends.
The meeting started around 6 pm, first my brothers Nestor, Luci, my sister-in-law Nelly and my niece Paola arrived, little by little my friends arrived, it was a pleasant evening, with laughter, good music and a nice company.
The night went by, amidst rounds of appetizers, which I prepared the day before as bacon sauce, zucchini and tartar, everyone loved it, I also prepared a delicious cake, which was at the end the star of the night, surely soon I will share the recipe.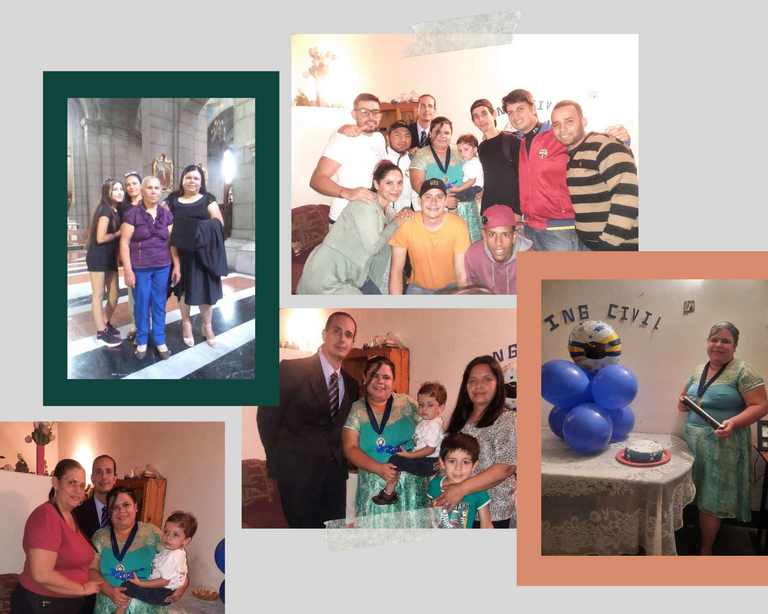 Estos momentos rodeados de tus seres queridos le dan valor a la vida, extrañe muchas personas a mi lado, pero sé que pronto tendré la oportunidad de verlos y compartir con ellos, amé poder pasar estos día con mi mamá pues no la veo tan seguido como quisiera, al igual que mi hermana mayor. Adore que los niños de la casa también se divirtieran y aunque ellos pensaban que yo cumplía años, sus abrazos me llenaron de alegría.
Ha sido un placer compartir este día con ustedes, los invito a seguir formando recuerdos con sus familiares y amigos.

These moments surrounded by your loved ones give value to life, I missed many people by my side, but I know that soon I will have the opportunity to see them and share with them, I loved being able to spend these days with my mom because I don't see her as often as I would like, as well as my older sister. I loved that the kids at home also had fun and even though they thought I had a birthday, their hugs filled me with joy.
It has been a pleasure to share this day with you, I invite you to continue making memories with your family and friends.

Todas las fotografías son propias editadas en canva, usando sus recursos gratuitos, la traducción fue realizada con el Traductor DeepL, ya que mi idioma nativo es el español.
All the photographs are own edited in canva, using their free resources, the translation was done with the DeepL Translator, since my native language is Spanish.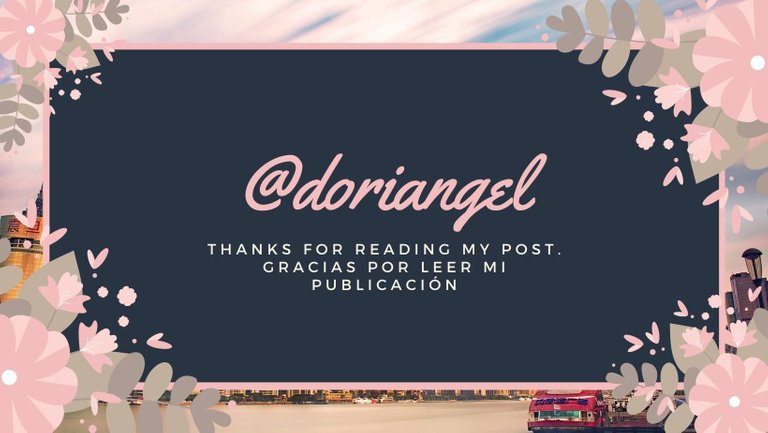 ---
---