Tres ideas de pasapalos para deleitar a tus invitados ESP-ENG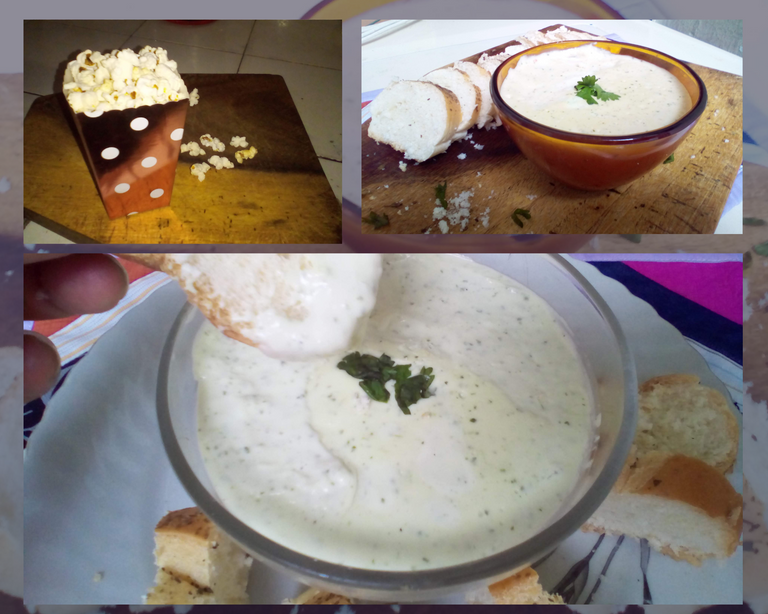 !Hola amigos de HIVE!

Espero estén disfrutando de unos días geniales, hoy estoy feliz de compartir con ustedes, una nueva experiencia en mi pequeña cocina, el día de hoy les traigo tres opciones de pasapalos ideales para compartir durante tus reuniones familiares, fiestas de cumpleaños, cenas navideñas o para compartir durante la final del mundial.
Estas tres recetas tienen en común que son muy sencillas y prácticas de hacer, son muy rendidoras y de bajo presupuesto, me han sacado de apuros en muchas ocasiones y todos los han disfrutado bastante. Quien puede resistirse a una deliciosa salsa con trozos de pan salado o unas ricas cotufas o palomitas de maíz, como le llaman en otros países.
En mi familia, soy la encargada de las salsas, desde hace tiempo, siempre me piden que la prepare, cuando tenemos alguna reunión o celebración familiar, les gusta porque siempre trato de que queden cremosas y con buena consistencia. Lo bueno de preparar este tipo de salsas, es que con solo variar un par de ingredientes, tienes una con un sabor totalmente diferente y esto te permite hacer una totalmente diferente cada vez.
Por otro lado, las cotufas son una opción deliciosa para compartir, que a grandes y chicos les encanta, además es una de las alternativas más económicas que conozco al menos en mi país, estas las puedes realizar dulces o saladas, de las dos formas son deliciosas, pero a mí me gustan más saladitas, aunque un poco de miel sobre ellas de vez en cuando no está nada mal.
¡Veamos las recetas!
I hope you are enjoying a great few days, today I am happy to share with you, a new experience in my little kitchen, today I bring you three options of pasapalos ideal for sharing during your family gatherings, birthday parties, Christmas dinners or to share during the final of the World Cup.
These three recipes have in common that they are very simple and practical to make, they are very easy and low budget, they have gotten me out of trouble on many occasions and everyone has enjoyed them a lot. Who can resist a delicious salsa with pieces of salty bread or some delicious cotufas or popcorn, as they are called in other countries.
In my family, I have been in charge of the sauces for a long time, they always ask me to prepare it when we have a family reunion or celebration, they like it because I always try to make it creamy and with good consistency. The good thing about preparing this type of sauces is that by just varying a couple of ingredients, you have one with a totally different flavor and this allows you to make a totally different one every time.

On the other hand, cotufas are a delicious option to share, that adults and children love, and it is also one of the cheapest alternatives I know at least in my country, you can make them sweet or salty, both ways are delicious, but I like them more salty, although a little honey on them from time to time is not bad at all.

Let's see the recipes!

Salsa de ajo y cebolla // Garlic and onion sauce
El mejor consejo que puedo darles para realizar sus salsas es que elijan ingredientes de calidad, vegetales frescos y una mayonesa, crema de leche o yogur de buena calidad. En mi país se encuentran algunas mayonesas, que al mezclarlas en la licuadora con el resto de los ingredientes, simplemente no emulsionan y se vuelve una mezcla aceitosa que no me gusta mucho. En cambio, si usamos una buena mayonesa, obtendremos un mejor resultado. Esta vez utilicé una que es de las más económicas del mercado, pero que es de buena calidad, creo que esta marca es importada de nuestro hermano país Colombia. En mi escala de mayonesas, esta podría fácilmente ocupar el segundo lugar, el primer lugar es para la mayonesa preferida por todos los venezolanos, pero que lamentablemente es muy costosa de adquirir en la actualidad.
The best advice I can give you to make your sauces is to choose quality ingredients, fresh vegetables and a good quality mayonnaise, cream or yogurt. In my country you can find some mayonnaises that when you mix them in the blender with the rest of the ingredients, they simply do not emulsify and it becomes an oily mixture that I do not like very much. On the other hand, if we use a good mayonnaise, we will get a better result. This time I used one of the cheapest mayonnaise on the market, but of good quality, I think this brand is imported from our brother country Colombia. In my scale of mayonnaises, this one could easily occupy the second place, the first place is for the mayonnaise preferred by all Venezuelans, but unfortunately it is very expensive to acquire nowadays.

Para esta salsa necesitaremos:
250 gr de mayonesa
1/2 cebolla
3 dientes de ajo
Cilantro al gusto
Sal y pimienta al gusto
1 pizca de azúcar
50 ml de agua
1 cucharadita de aceite.
For this sauce we will need
250 gr mayonnaise
1/2 onion
3 cloves of garlic
Cilantro to taste
Salt and pepper to taste
1 pinch of sugar
50 ml of water
1 teaspoon of oil.

1.- El primer paso es preparar nuestros vegetales, para ello los lavamos muy bien y los cortamos en trozos, no importa si los cortamos de forma irregular, pues posteriormente se procesaran en la licuadora.
2.- En una sartén agregamos el aceite y freímos la cebolla junto al ajo, hasta que esta se caramelicen, me gusta freí un poco los vegetales, porque de esta forma adquieren un mejor sabor.
3.- Llevamos todos los ingredientes a la licuadora, menos el agua y comenzamos a licuar poco a poco, el agua la vamos colocando poco a poco, para controlar la consistencia de la salsa. En caso de ser necesario, podemos agregar aceite vegetal en forma de hilo, para conseguir que quede más espesa, generalmente, con la mayonesa, es suficiente, a menos que queramos obtener más salsa.
4.- Rectificamos la sazón agregando sal y pimienta de ser necesario. Podemos también usar leche en vez de agua.
5.- Servimos en un tazón con rodajas de pan y lo refrigeramos por al menos un par de horas, si es de la noche anterior, mucho mejor. Esta vez usé pan canilla, que es un pan salado similar al francés, pero más largo, este pan rinde bastante si lo cortamos en rodajas.
1.- The first step is to prepare our vegetables, for this we wash them very well and cut them into pieces, it does not matter if we cut them irregularly, because later they will be processed in the blender.
2.- In a frying pan add the oil and fry the onion with the garlic, until it caramelizes, I like to fry the vegetables a little, because this way they acquire a better flavor.

3.- We take all the ingredients to the blender, except the water and we begin to blend little by little, we add the water little by little, to control the consistency of the sauce. If necessary, we can add vegetable oil in a trickle, to make it thicker. But generally, mayonnaise is enough, unless we want to obtain a larger amount of sauce.

4.- Rectify the seasoning by adding salt and pepper if necessary. We can also use milk instead of water.
5.- Serve in a bowl with slices of bread and refrigerate for at least a couple of hours, if it is from the night before, much better. This time I used pan canilla, which is a salty bread similar to French bread, but longer, this bread yields quite a lot if we cut it into slices.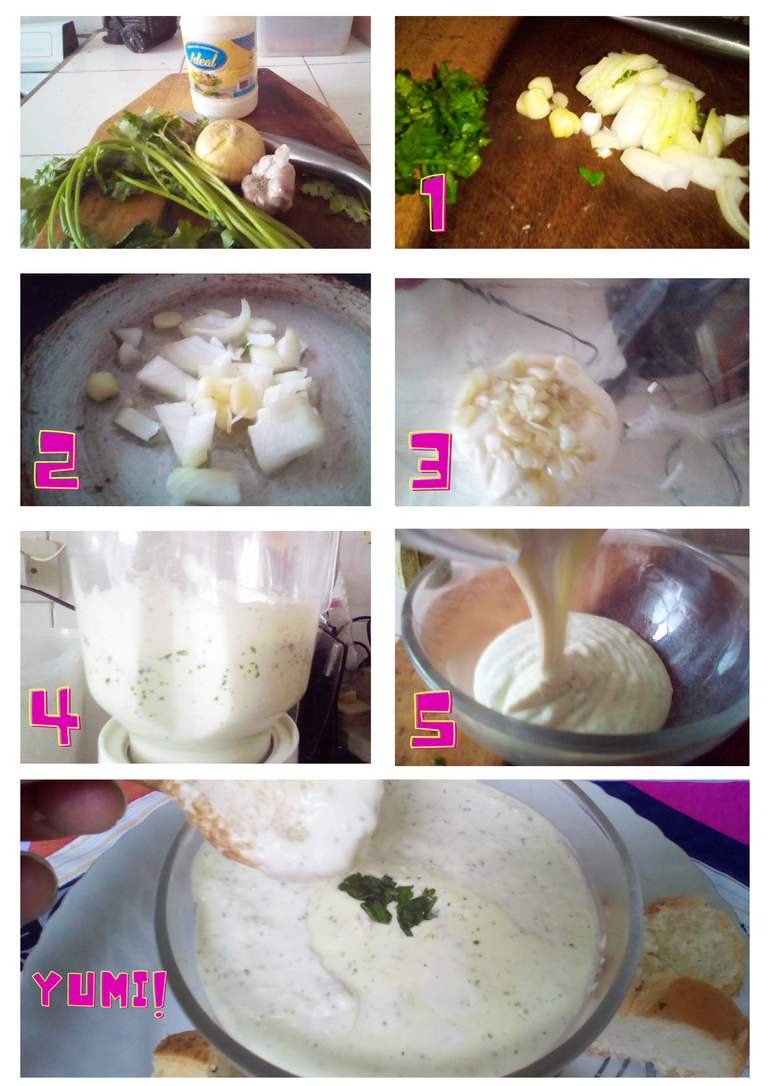 Salsa de calabacín y pimentón // Zucchini and paprika sauce
Como mencione al principio, basta agregarle un ingrediente nuevo y obtendremos otra salsa completamente distinta. El calabacín es uno de los vegetales que funcionan muy bien como salsa, su sabor suave es delicioso y además aumenta el volumen de la salsa considerablemente, mientras que el pimentón aporta color y un sabor dulce que equilibra bien todos los sabores.
As I mentioned at the beginning, just add a new ingredient and you get a completely different sauce. Zucchini is one of the vegetables that work very well as a sauce, its mild flavor is delicious and also increases the volume of the sauce considerably, while paprika adds color and a sweet flavor that balances all the flavors well.

Para esta salsa necesitaremos:
250 gr de mayonesa
1/2 cebolla
2 dientes de ajo
Cilantro al gusto
1/2 calabacín
1/4 de pimentón
Sal y pimienta al gusto
1 pizca de azúcar
50 ml de agua
1 cucharadita de aceite.
For this sauce we will need
250 gr mayonnaise
1/2 onion
2 cloves of garlic
Cilantro to taste
1/2 zucchini
1/4 of paprika
Salt and pepper to taste
1 pinch of sugar
50 ml water
1 teaspoon of oil.

El procedimiento es el mismo, que la salsa anterior freímos los vegetales, menos el cilantro y procesamos después todos nuestros ingredientes en la licuadora, aplicando el agua poco a poco, hasta que sea necesario, servimos, refrigeramos por al menos dos horas y finalmente disfrutamos con pan salado, tostado o galletas. Una delicia.
The procedure is the same as the previous sauce, we fry the vegetables, except the cilantro and then process all our ingredients in the blender, applying the water little by little, until necessary, serve, refrigerate for at least two hours and finally enjoy with salty bread, toast or crackers. A delight.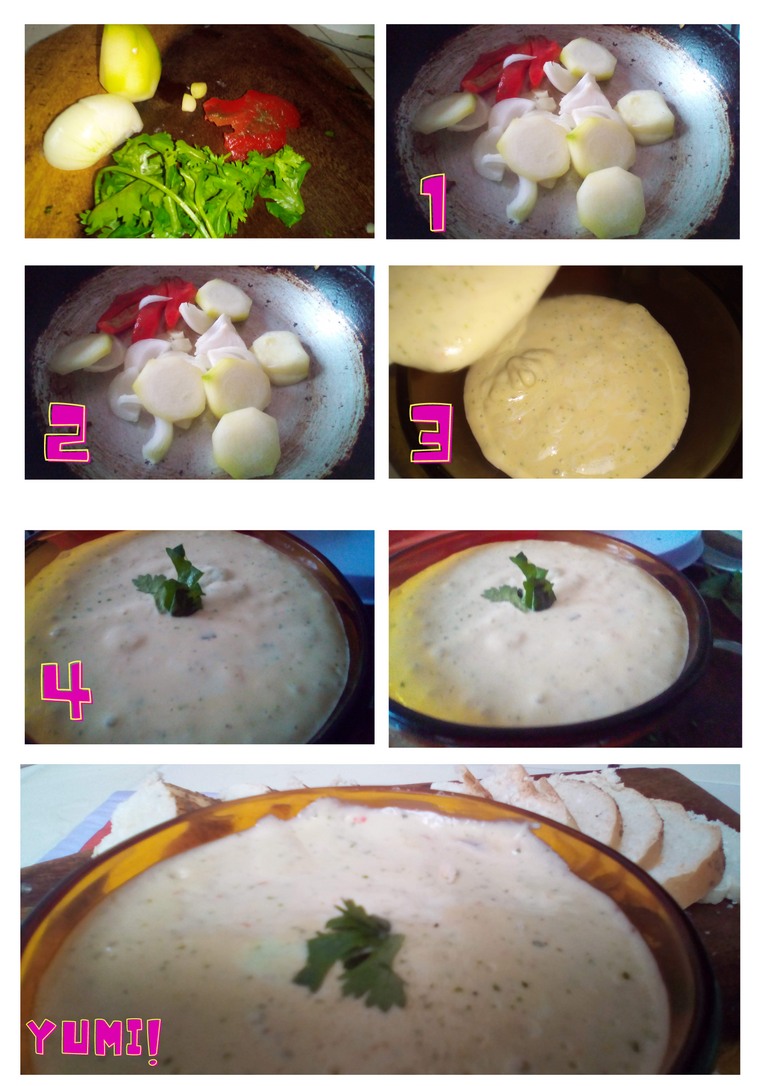 Cotufas o Palomitas de Maíz // Popcorn
Seguramente todos hemos preparado cotufas alguna vez, sin embargo, hasta en la preparación más sencilla, podemos hacer las cosas diferentes y darle nuestro toque personal. Esta forma que les enseño hoy, me la enseño mi esposo, pues de esta forma, quedan muy pocas cotufas sin reventar o quemadas.
Surely we have all prepared cotufas at some time, however, even in the simplest preparation, we can do things differently and give them our personal touch. This way that I show you today was taught to me by my husband, because this way, there are very few cotufas left without bursting or burning.

Para un tazón de cotufas necesitamos
1 Cucharada de mantequilla
Sal, Azúcar o Miel al gusto.
For a bowl of cotufas we need
1 tablespoon of butter
Salt, Sugar or Honey to taste.

1.- En una sartén agregamos la mantequilla.
2.- Dejamos que se derrita y agregamos el maíz.
3.- Removemos para que todas las semillas se impregnen de la mantequilla.
4.- Tapamos nuestra sartén.
5.- Apagamos el fuego cuando deje de sonar, removiendo el sartén de vez en cuando.
6.- Antes de servir, agregamos sal a nuestro gusto o si la prefieren dulcitas podemos agregar azúcar o miel de abejas para una mejor experiencia.
1.- In a frying pan add the butter.
2.- Let it melt and add the corn.
3.- Stir so that all the seeds are impregnated with the butter.
4.- Cover our pan.
5.- We turn off the fire when it stops ringing, stirring the pan from time to time.
6.- Before serving, add salt to taste or if you prefer it sweet we can add sugar or honey for a better experience.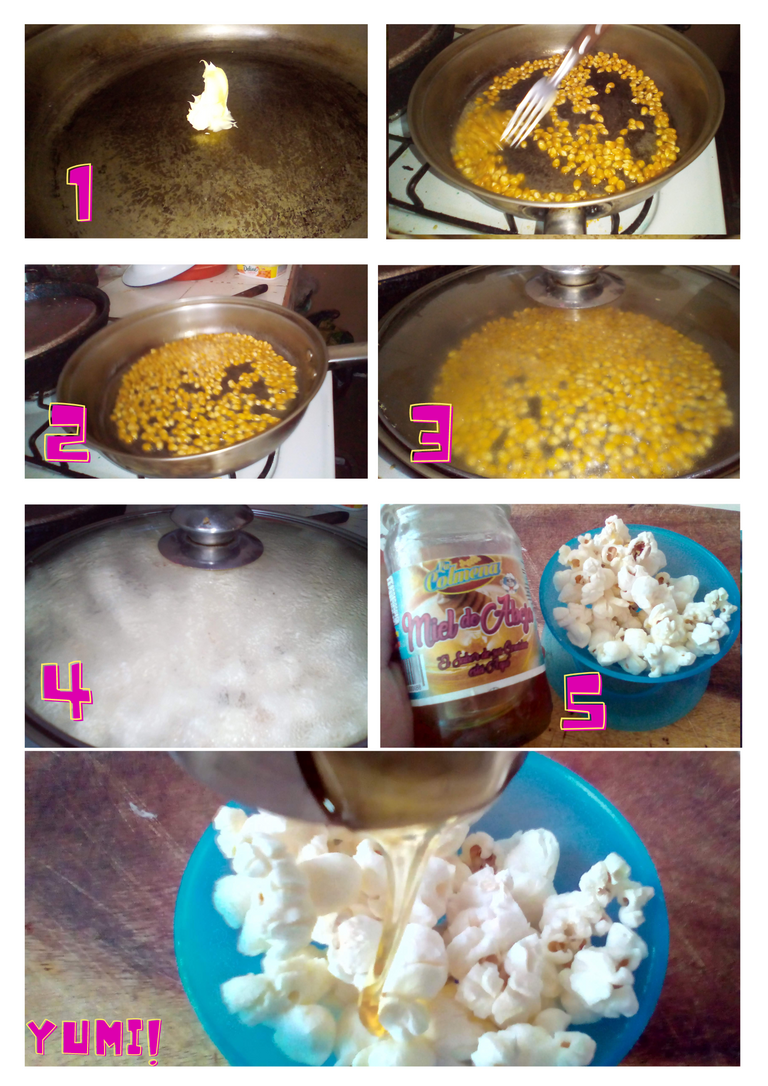 A Servir, Disfrutar y Compartir // To Serve, Enjoy and Share

Salsa de ajo y cebolla // Garlic and onion sauce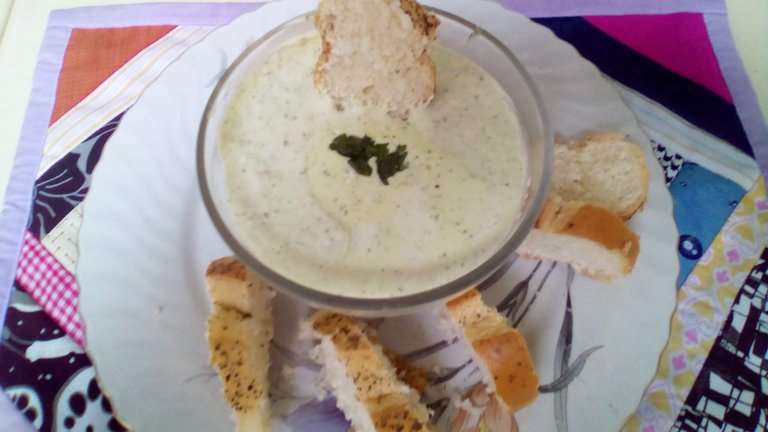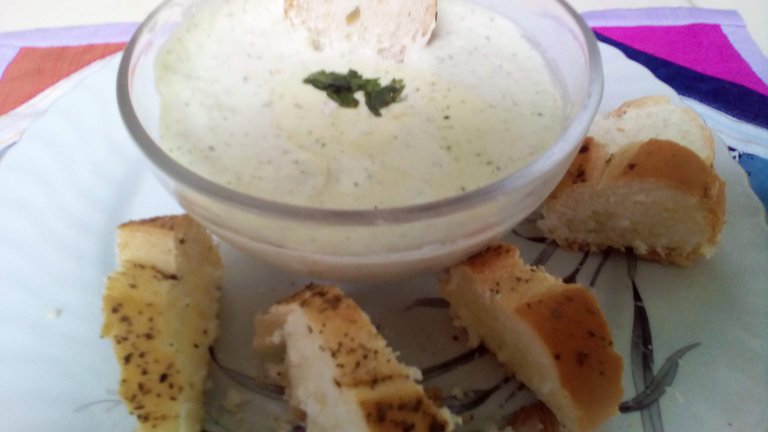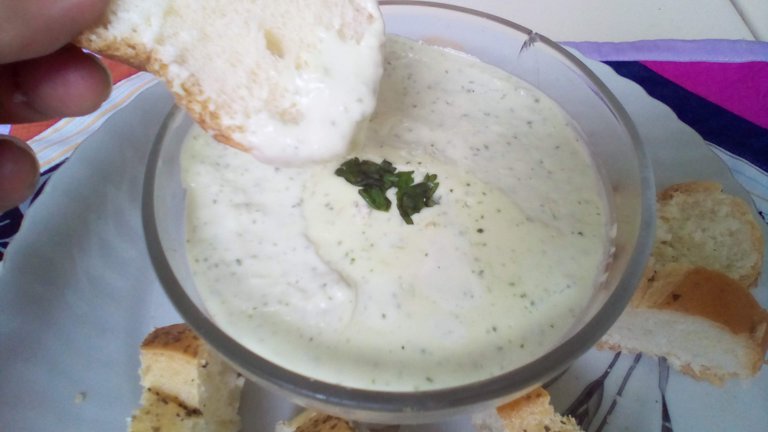 Salsa de Calabacín y pimentón // Zucchini and Paprika Sauce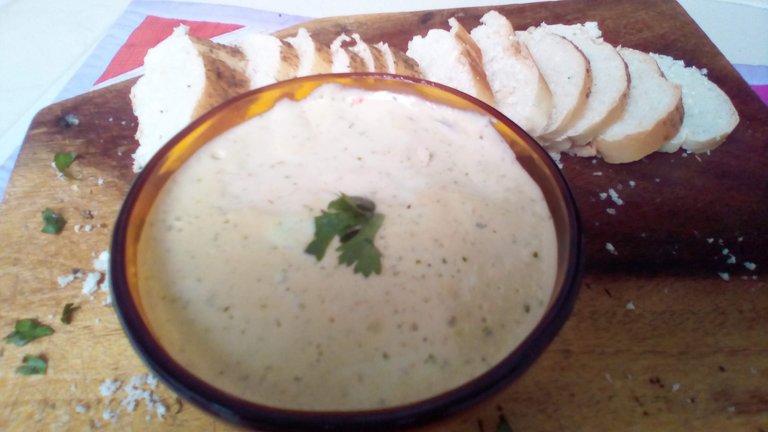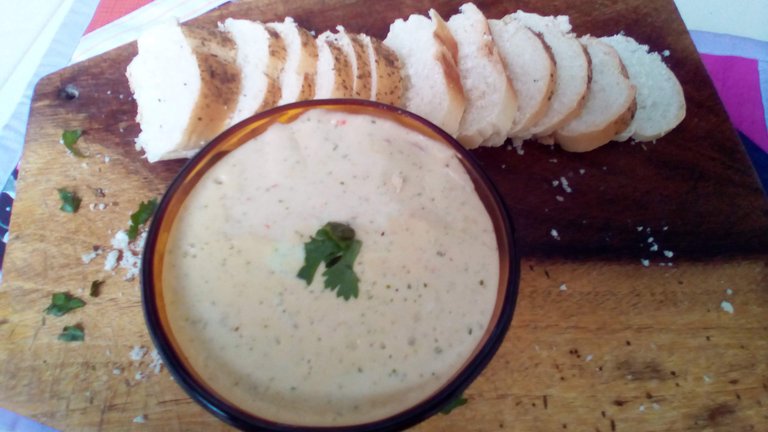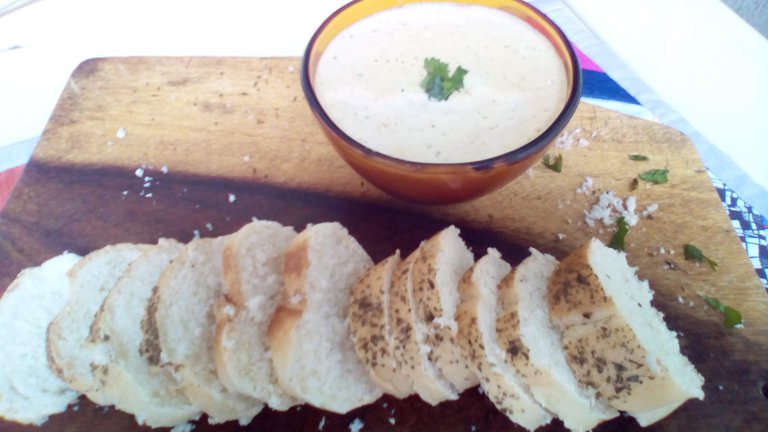 Cotufas y Miel // Cotufas and Honey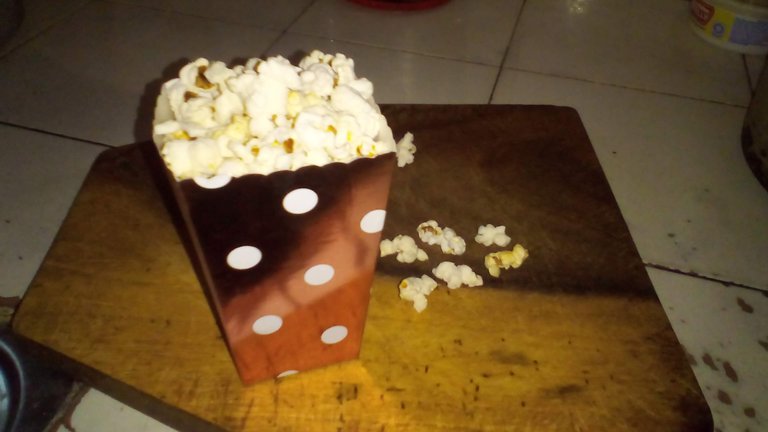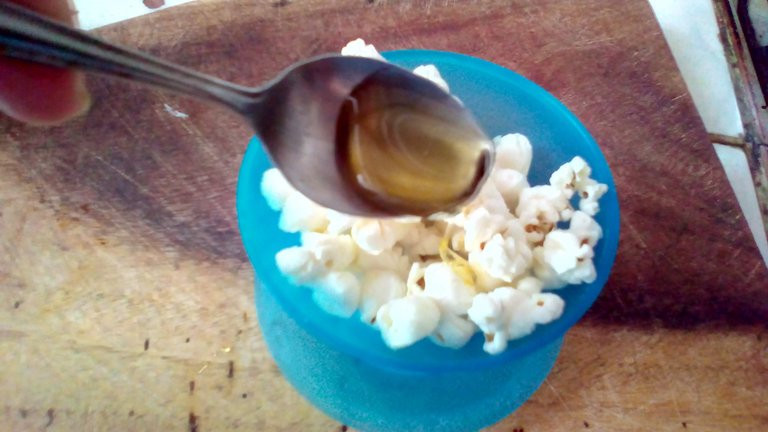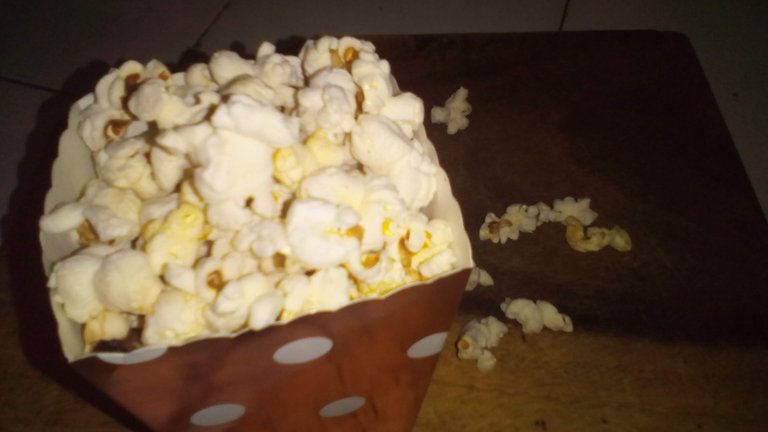 Como pueden ver, tenemos tres opciones sencillas, fáciles y bastante rendidoras para compartir cuando tengamos invitados o para disfrutar de una tarde de películas en casa. Son opciones ideales para las fiestas porque con bajo presupuesto puedes tener varias opciones de pasapalos, para deleitarlos a todos. Espero que estas sencillas ideas sean de utilidad e intenten prepararlas.
Me encantaría saber cuál es tu opción favorita o algún consejo que puedas darme para mejorar mi receta. Estaré feliz de leerlos en las casillas de comentarios, recuerden que todo lo que preparen con amor queda delicioso.
Hasta una próxima receta.
As you can see, we have three simple, easy, and very filling options to share when we have guests or to enjoy a movie afternoon at home. They are ideal options for parties because with a low budget you can have several options of appetizers to delight everyone. I hope you find these simple ideas useful and try to prepare them.

I would love to know what your favorite option is or any advice you can give me to improve my recipe. I will be happy to read them in the comment boxes, remember that everything you prepare with love is delicious.
See you in the next recipe.

Fotografías propias editadas en Canva, . Traducción realizada en DeepL Traductor.
Own photographs edited in Canva. Translation made in DeepL Translator.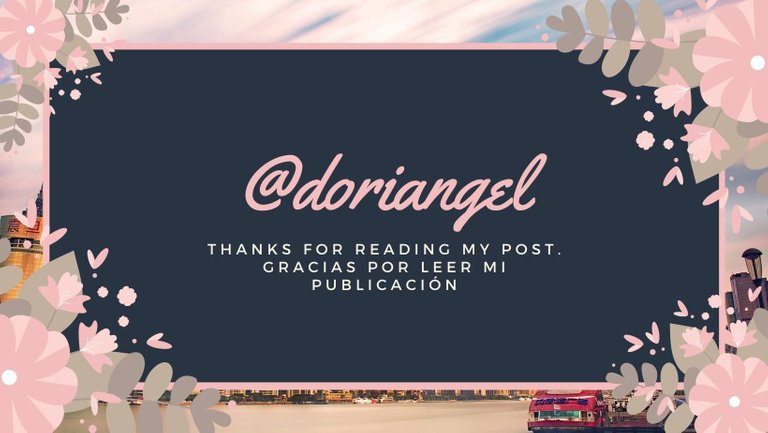 Twitter
//
Instagram
---
---