HOW MY BABY OVERCAME MALNUTRITION AND HOW IT AFFECTED HIS DEVELOPMENT IN HIS FIRST SIX MONTHS OF LIFE. DEVELOPMENT IN HIS FIRST SIX MONTHS OF LIFE. (ESP-ENG)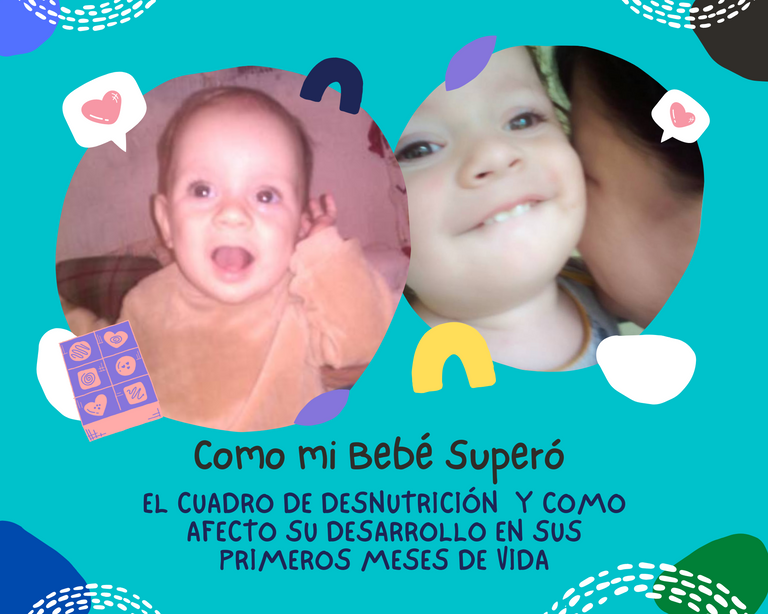 Hola queridos amigos de Hive, un saludo enorme a todos, desde Mérida, Venezuela. El día de hoy quiero compartir un tema muy importante, quiero hablarles acerca del peso de los bebes, la desnutrición en recién nacidos, posibles causas y soluciones, basándome en mi propia experiencia, durante el primer año de vida de mi bebé.
Hello dear friends of Hive, a huge greeting to all, from Merida, Venezuela. Today I want to share a very important topic, I want to talk to you about the weight of babies, malnutrition in newborns, possible causes and solutions, based on my own experience, during the first year of life of my baby.
---

Para Mamá y Papá no hay nada que los haga más feliz que ver como ese bello recién nacido, tan pequeño, dulce e indefenso, crece día a día convirtiéndose en un niño sano y fuerte, creo que ese es el principal deseo de todos los que experimentamos la maternidad, que nuestros hijos tengan un desarrollo normal y feliz, que tengan salud, que es lo más preciado en nuestras vidas, porque con salud nada es imposible.
For Mom and Dad there is nothing that makes them happier than seeing how that beautiful newborn, so small, sweet and defenseless, grows day by day becoming a healthy and strong child, I think that is the main desire of all of us who experience motherhood, that our children have a normal and happy development, that they have health, which is the most precious thing in our lives, because with health nothing is impossible.
---

Mi pequeño Angel Enrique está semana cumplirá sus 02 añitos y estoy tan agradecida con Dios por su vida, por esa oportunidad que me dio de ser Madre, por todo lo que he aprendido desde que me enteré de mi embarazó por los momentos buenos y los momentos malos, sobretodo porque nos ayudó a superar una etapa muy difícil durante el primer semestre de su vida, una situación bastante estresante y atemorizante para nosotros como padres primerizos, ver que nuestro bebé no aumentaba de peso y todas las consecuencias que esto conlleva.
My little Angel Enrique will be 02 years old this week and I am so grateful to God for his life, for the opportunity he gave me to be a mother, for everything I have learned since I found out about my pregnancy, for the good and bad moments, especially because he helped us to overcome a very difficult stage during the first semester of his life, a very stressful and frightening situation for us as first time parents, seeing that our baby did not gain weight and all the consequences that this entails.
---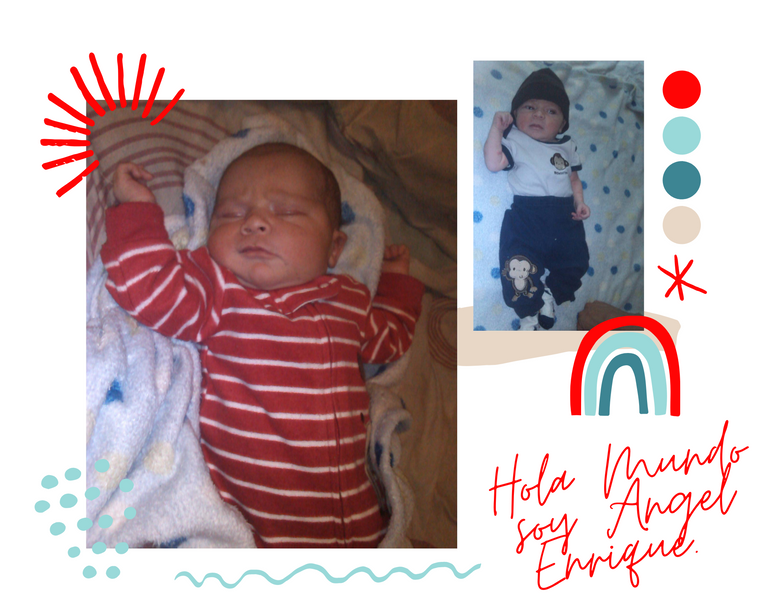 Mi bebé como lo he dicho en publicaciones anteriores llego al mundo, pesando 3.50 kg y midiendo 0.50 cm, un peso y talla excelente para las 40 semanas de embarazó, fue dado de alta sin problemas, todo parecía ir bien, a excepción de el dolor normal por la cesaría y las dificultades para ofrecerle lactancia materna, porque esa fue otra gran lucha que batallamos mi bebé y yo hasta que juntos aprendimos ese bello proceso.
My baby as I have said in previous publications came into the world, weighing 3.50 kg and measuring 0.50 cm, an excellent weight and size for the 40 weeks of pregnancy, was discharged without problems, everything seemed to go well, except for the normal pain from the cesarean section and the difficulties to offer breastfeeding, because that was another great struggle that my baby and I battled until together we learned this beautiful process.
---

Recuerdo que mi bebé dormía muy poco y lloraba mucho, se despertaba con episodios muy fuertes de llanto como si algo más le pasará, pase mucho tiempo culpándome, pensando que a lo mejor no podía alimentarlo lo suficiente por eso no quedaba satisfecho.
I remember that my baby slept very little and cried a lot, he woke up with very strong crying episodes as if something else would happen to him, I spent a lot of time blaming myself, thinking that maybe I couldn't feed him enough and that's why he wasn't satisfied.
---

Comenzaron a llegar esos consejos caseros que nunca faltan: "Dale agua de arroz", "Dale teteros claritos de maicena", "Dale anís estrellado", "Dale esto y aquello". Aunque agradecí todos esos consejos los omití todos porque yo quería ofrecerle leche materna a libre demanda de forma exclusiva durante los primeros 6 meses y además sabía de lo delicado que era su estomago y me daba miedo que algo de esto le hiciera daño.
I started to get those homemade advices that are never missing: "Give him rice water", "Give him clear cornstarch teats", "Give him star anise", "Give him this and that". Although I was grateful for all this advice, I omitted them all because I wanted to offer him breast milk on demand exclusively for the first 6 months and I also knew how delicate his stomach was and I was afraid that some of this would hurt him.
---

Los primeros signos que indicaban que algo estaba pasando.
The first signs that something was happening.
---
Además del llanto constante de mi bebé, la falta de sueño, comencé a ver sus ojitos apagados y el tono de su piel amarillenta, especialmente en sus ojitos, además orinaba muy poco y a veces dejaba una mancha de color naranja más bien como oxido en su pañal, a los 22 días de nacido fue su primera consulta pediátrica y peso 3. 00 kg , es decir perdió alrededor de 500 gr en ese poco tiempo, para un bebé esto es alarmante porque ellos aumentan de peso progresivamente, solo le indicaron vitaminas como ácido fólico y kativil un suplemento vitamínico que contiene carnitina y volver a los 15 días.
In addition to the constant crying of my baby, lack of sleep, I began to see his eyes dull and yellowish skin tone, especially in his eyes, also urinated very little and sometimes left an orange stain rather like rust in his diaper, at 22 days of birth was his first pediatric consultation and weighed 3. 00 kg, that is to say he lost around 500 grams in that short time, for a baby this is alarming because they gain weight progressively, they only indicated him vitamins like folic acid and kativil a vitamin supplement that contains carnitine and to come back 15 days later.
---

Para la siguiente consulta había bajado un poco mas así que la pediatra recomendó pesarlo y tallarlo una vez a la semana, se le realizaron algunos exámenes de orina que no eran concluyentes, ya que en un laboratorio salió con una infección y en otros no , tomar la muestra de orina a un bebé es realmente difícil, así fueron pasando los días y mi bebe de repente aumentaba 100 gr y la siguiente semana disminuía 200 gr, era algo realmente extraño, no era por mala alimentación de mi parte, seguí todas las recomendaciones, ofrecía lactancia materna 45 min por cada lado y aún así no subía de peso.
By the next visit he had dropped a little more so the pediatrician recommended weighing and measuring him once a week, some urine tests were done but they were not conclusive, since in one lab he came out with an infection and in others he did not, taking a urine sample from a baby is really difficult, So the days went by and my baby suddenly gained 100 grams and the following week decreased 200 grams, it was something really strange, it was not because of bad nutrition on my part, I followed all the recommendations, I offered breastfeeding for 45 minutes on each side and still he did not gain weight.
---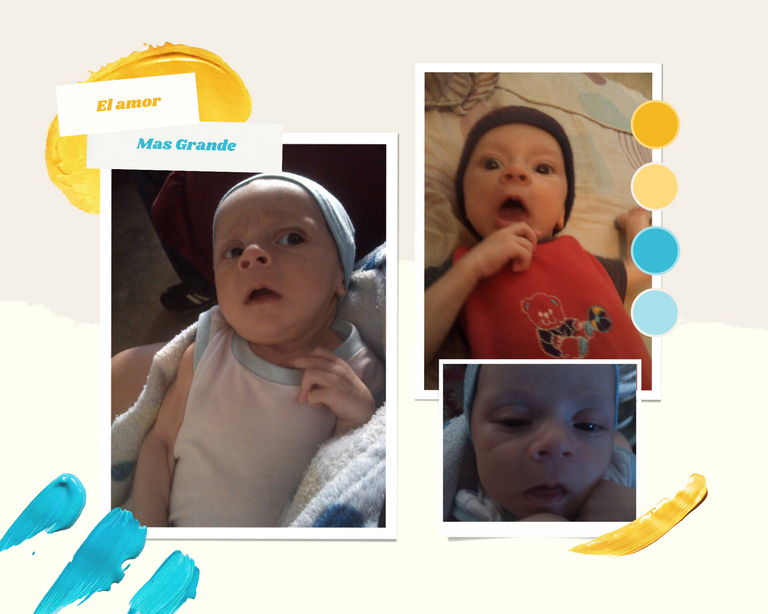 Cuando cumplió los tres meses, llego a su punto crítico como pueden ver en la imagen anterior tenía muy poco tejido adiposo, su piel estaba arrugada y tenía piel colgante, me daba mucha tristeza verlo así, ya estaba decidida a consultar otra opinión porque las vitaminas y el tratamiento que le mandaron no hacia efecto. Las consultas eran semanales, además del bajo peso, le diagnosticaron anemia y sintieron un sonido extraño en su corazón, así que debimos realizarle una radiografía de emergencia en el tórax y fue referido a un cardiólogo.
When he was three months old, he reached his critical point as you can see in the picture above, he had very little adipose tissue, his skin was wrinkled and had hanging skin, I was very sad to see him like that, I was already decided to consult another opinion because the vitamins and the treatment they sent him was not working. The consultations were weekly, in addition to the low weight, he was diagnosed with anemia and they felt a strange sound in his heart, so we had to perform an emergency chest x-ray and he was referred to a cardiologist.
---

Afortunadamente en la siguiente consulta estaba otra pediatra en el materno infantil y digo afortunadamente porque ella se dejo de rodeos y de dar largas, aunque nos asusto y nos hizo llorar con lo que nos dijo, ella tomo la mejor decisión que fue referirnos de emergencia al Hospital Universitario de Los Andes, solicitando que hospitalizaran a Angel, nos dijo no podemos perder más tiempo aquí no estamos en capacidad de resolverlos y debemos salvarle la vida.
Fortunately, at the next visit there was another pediatrician at the maternity hospital and I say fortunately because she stopped stalling and dragging her feet, although she scared us and made us cry with what she told us, she made the best decision which was to refer us to the Hospital Universitario de Los Andes, requesting that Angel be hospitalized, she told us that we cannot waste any more time here we are not able to solve them and we must save his life.
---

Así fue llegamos al Hospital y el Cardiólogo le realizo un eco, le volvió a hacer una radiografía de tórax y dijo que tenía dos agujeros que debían haberse cerrado a las 48 horas después de nacer, así que le diagnostico ductus arterioso persistente con moderada repercusión hemodinámica, donde hizo la acotación que tal vez pudo ser provocado por el bajo peso o simplemente es de nacimiento, le envió furosemida, el cuál tomo por año y medio, espero que en su próximo eco me den buenas noticias.
So we arrived at the Hospital and the Cardiologist performed an echo, he did a chest x-ray and said that he had two holes that should have closed 48 hours after birth, so he diagnosed persistent ductus arteriosus with moderate hemodynamic repercussion, where he made the remark that perhaps it could be caused by low weight or simply is from birth, he sent him furosemide, which he took for a year and a half, I hope that in his next echo I get good news.
---

Ese mismo día lo evaluó la pediatra especialista en nutrición y le diagnostico desnutrición moderada a solo 100 gr de ser crónica para peso 3 kg, nos explico que un bebé normalmente aumenta entre 700 a 900 gramos mensuales., a partir del tercer mes aumentan al menos 500 gramos hasta el sexto mes, a partir del noveno alrededor de 350 gramos y así sucesivamente. Así que indico complementar la lactancia materna con formula, recomendó otras vitaminas y realizarle un examen de orina y de hormonas, determinando así que estaba perdiendo minerales en la orina específicamente fosforo, se le administro citrato de potasio durante año y medio. A partir de ahí todo comenzó a cambiar y el fue recuperando 100 gr semanales.
That same day he was evaluated by the pediatrician specialist in nutrition and diagnosed moderate malnutrition at only 100 grams to be chronic for weight 3 kg, she explained that a baby normally increases between 700 to 900 grams per month, from the third month increase at least 500 grams until the sixth month, from the ninth month around 350 grams and so on. So he recommended supplementing breastfeeding with formula, recommended other vitamins and to perform a urine and hormone test, thus determining that she was losing minerals in the urine, specifically phosphorus, she was administered potassium citrate for a year and a half. From then on everything started to change and he was recovering 100 gr weekly.
---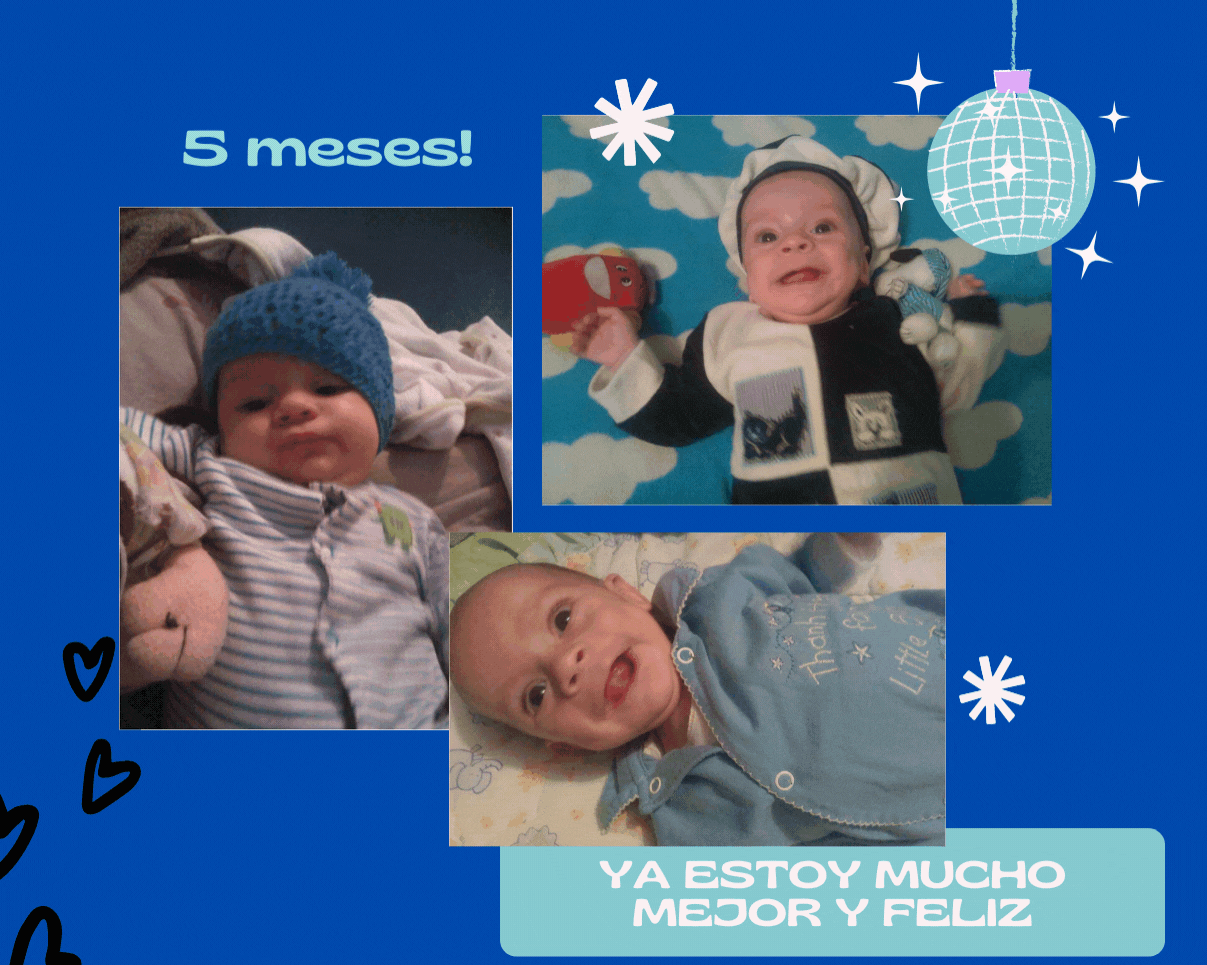 El costo de la fórmula es realmente costosa en mi país y además no rinde nada, dos o tres días cada envase que cuesta alrededor de 20 $, para nosotros eso era imposible, así que consultamos con la pediatra acerca de otra opción y nos recomendó Leche de Cabra diluida en agua al 50 % comenzando por dos onzas e incrementando cada mes, el número de onzas hasta los 6 meses, a partir de allí se diluía al 75% (75% leche y 25% agua), hasta que cumpliera un año.
The cost of the formula is really expensive in my country and besides it does not yield anything, two or three days each bottle that costs around 20 $, for us that was impossible, so we consulted with the pediatrician about another option and she recommended Goat Milk diluted in water to 50% starting with two ounces and increasing each month, the number of ounces until 6 months, from then on it was diluted to 75% (75% milk and 25% water), until he was one year old.
---

¿Por qué Leche de Cabra? // Why Goat Milk?
Porque la Leche de Cabra es la más parecida a la leche materna, las proteínas de esta leche son más fáciles de digerir por un bebé en comparación con la leche de vaca, es rica en vitaminas y calcio, se han realizado muchos estudios que comprueban los beneficios de esta leche en los bebes.
Because goat milk is the most similar to mother's milk, the proteins of this milk are more easily digested by a baby compared to cow's milk, it is rich in vitamins and calcium, many studies have been conducted that prove the benefits of this milk in babies.
---

A partir del 5to mes, se comenzó a ver los resultados del tratamiento, estaba aumentando de peso, estaba más tranquilo, lloraba menos y comenzaba a mostrar más interés en voltearse, sentarse es decir estaba desarrollando adecuadamente sus capacidades psicomotoras.
From the 5th month on, we began to see the results of the treatment, he was gaining weight, was calmer, cried less and began to show more interest in turning and sitting up, that is, he was developing his psychomotor skills properly.
---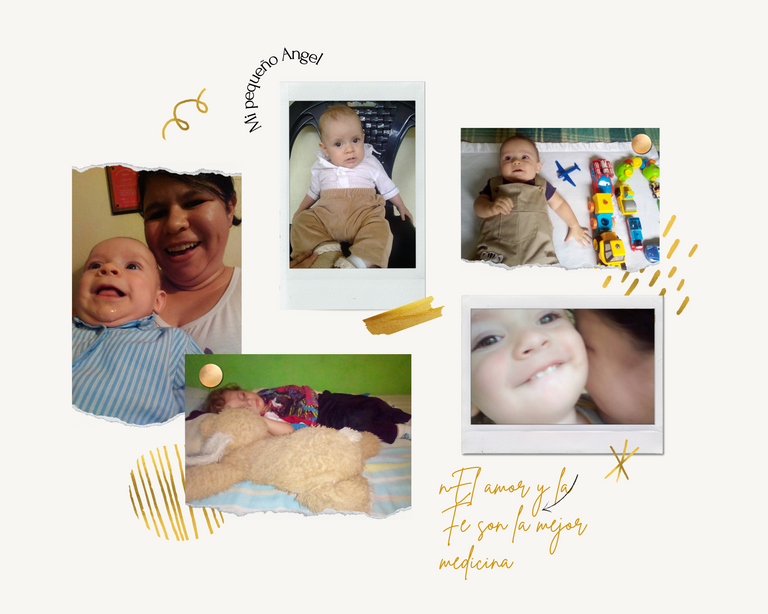 Después de los 6 meses inicie su alimentación complementaria y poco a poco el fue comiendo de todo, hasta ahora el come de todo y come bien, se enferma muy poco, así que estoy muy feliz de que esa situación haya quedado atrás.
After 6 months I started his complementary feeding and little by little he was eating everything, until now he eats everything and eats well, he gets sick very little, so I am very happy that this situation is behind him.
---

Pido disculpas por lo extenso del post, sinceramente me quedaron muchas cosas por decir, mi intención al escribir esto y contarles mí historia, es porque tal vez mi experiencia pueda servir de ayuda a otros padres que enfrentan una situación similar, quiero decirles que siempre debemos estar pendiente del peso y la talla del bebé, chequear que estén creciendo a un ritmo normal, para que se pueda proceder a tiempo. Cuidar la alimentación de nosotras las madres lactantes es fundamental por el bien de los dos, no auto medicarse, los medicamentos que aquí nombre son los que el bebé requería y le funcionaron, pero no los digo como recomendación, ya que cada situación es distinta, todos los organismos no son iguales.
I apologize for the length of the post, sincerely I had many things to say, my intention in writing this and telling you my story, is because maybe my experience can help other parents facing a similar situation, I want to tell you that we must always be aware of the weight and size of the baby, check that they are growing at a normal rate, so you can proceed in time. Taking care of the feeding of us breastfeeding mothers is fundamental for the good of both, do not medicate yourself, the medicines that I name here are the ones that the baby required and they worked, but I do not say them as a recommendation, since each situation is different, all organisms are not the same.
---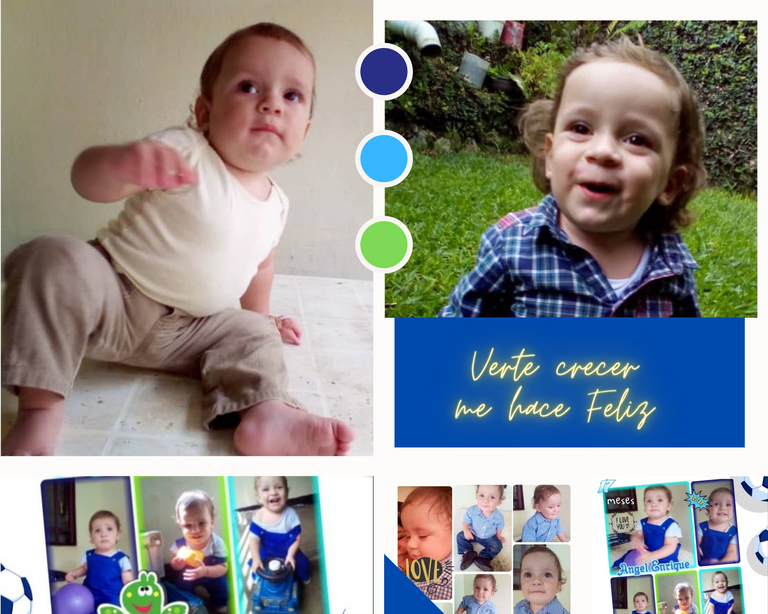 Y por último querida madre, si tu hijo está creciendo de forma saludable, no dudes en que la leche materna a demanda y de forma exclusiva los primeros 6 meses de vida es la mejor opción, mi caso fue una excepción para recuperar su peso y su salud. Después de los 6 meses, bajo supervisión médica o mejor aún después del año podrías considerar darle leche de cabra ya que es una leche que contiene muchos beneficios para el bebé.
And finally dear mother, if your child is growing in a healthy way, do not doubt that breast milk on demand and exclusively for the first 6 months of life is the best option, my case was an exception to recover his weight and health. After 6 months, under medical supervision or even better after a year you could consider giving goat milk as it is a milk that contains many benefits for the baby.
---

No importa qué situación estén enfrentando con optimismo, perseverancia y amor, ese amor que a las madres nos sobran se puede salir adelante.
No matter what situation you are facing, with optimism, perseverance and love, that love that we mothers have in abundance, you can get ahead.
---
---
---
Traductor / Translator :
DeepL
---
Fotografías Propias, editadas en Canva / Own photographs, edited in Canva.
separador / separator :
Fondo /Background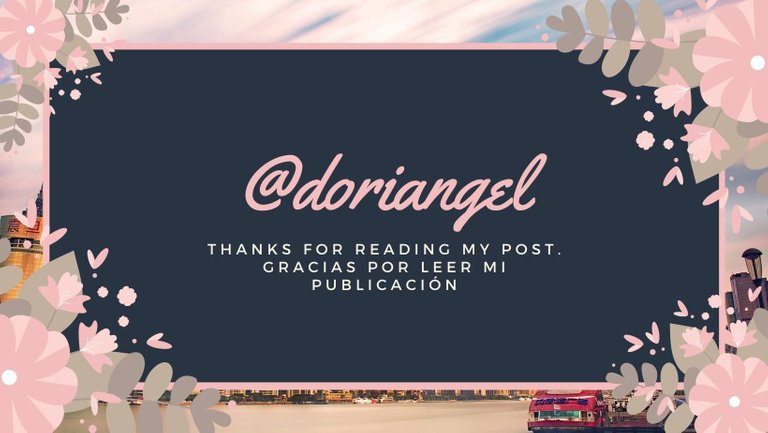 ---
---