Aguacate un Superalimento esencial en la alimentación del bebe. (ESP-ENG) Avocado an essential superfood in baby food.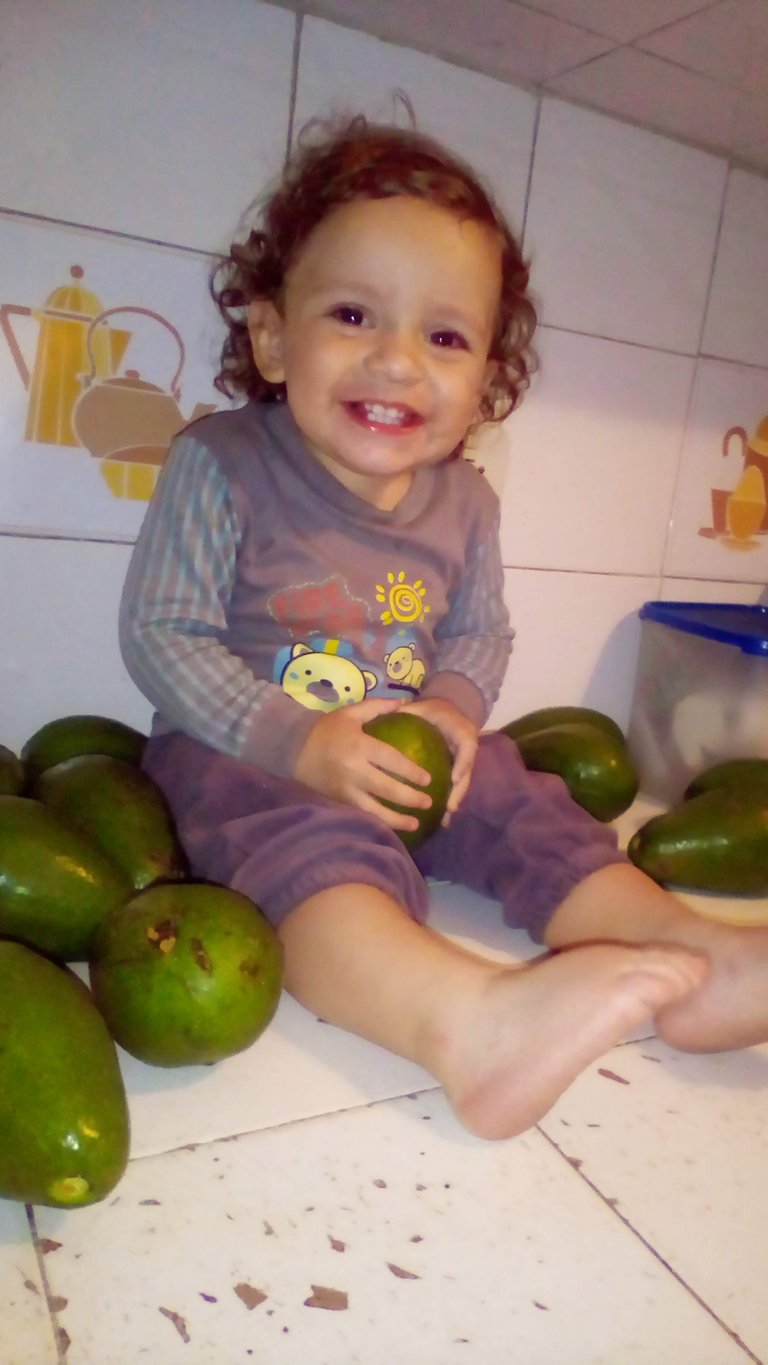 Hola a todos, un gran saludo a todos los miembros de esta maravillosa colmena en especial, a todas las madres y padres, que comparten sus experiencias aquí. Gracias por eso, ya que he aprendido bastante, disfrutando de sus publicaciones.
Una de las cosas mas importantes en el desarrollo de nuestros hijos, es sin lugar a duda la alimentación, desde el nacimiento de nuestros hijos, debemos garantizar que la alimentación que ofrezcamos, sea de calidad, nutritiva, balanceada, que aporte todo lo que su organismo requiere para que crezca, sano y fuerte, por supuesto teniendo en consideración la edad del bebe.
Aprovechando que en mi país Venezuela, estamos en temporada de aguacates, hoy quiero hablarles un poco de esta fruta, ya que es considerada un superalimento que debe ser incluido en la dieta de nuestros hijos, debido a la gran cantidad de nutrientes y beneficios que aportan a nuestros pequeños.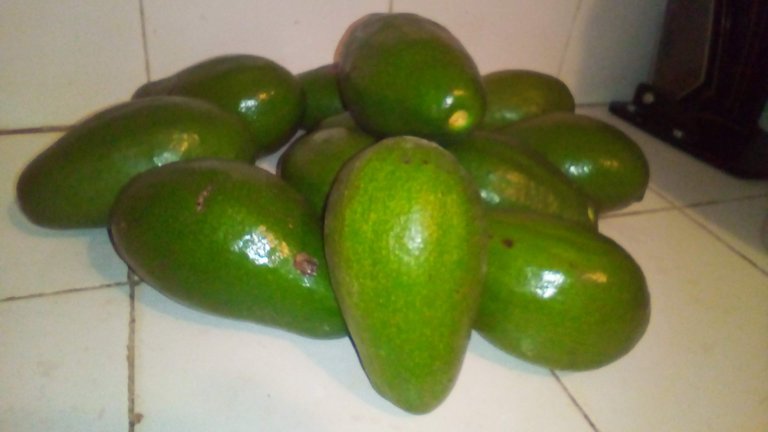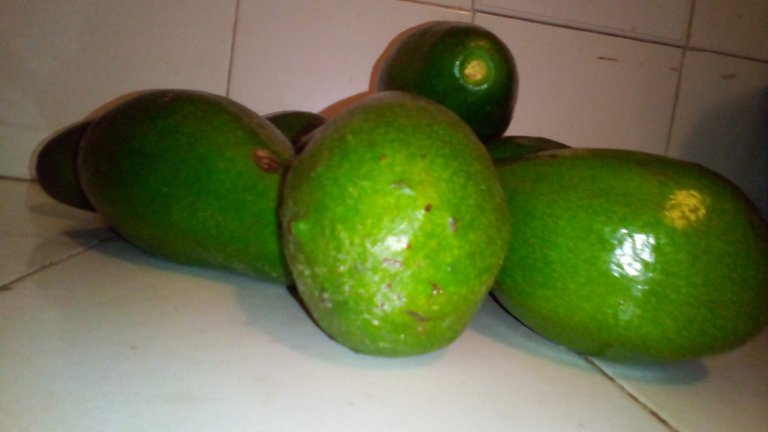 Aunque el aguacate se use generalmente como acompañante o complemento de las comidas saladas, el aguacate es una fruta tropical, de color verde y algunos pueden llegar a ser morados al madurarse, que se caracteriza por ser de consistencia blanda, con textura cremosa y sumamente deliciosa.
Estas características ademas de los beneficios que aporta, hacen que sea un alimento ideal para iniciar la alimentación complementaria, ya que podemos dársela triturado, en julianas, picado en cuadros, en papilla y como acompañante de otros alimentos, sin tener riesgos de atragantamiento, además a ellos les encanta por su delicioso sabor.
---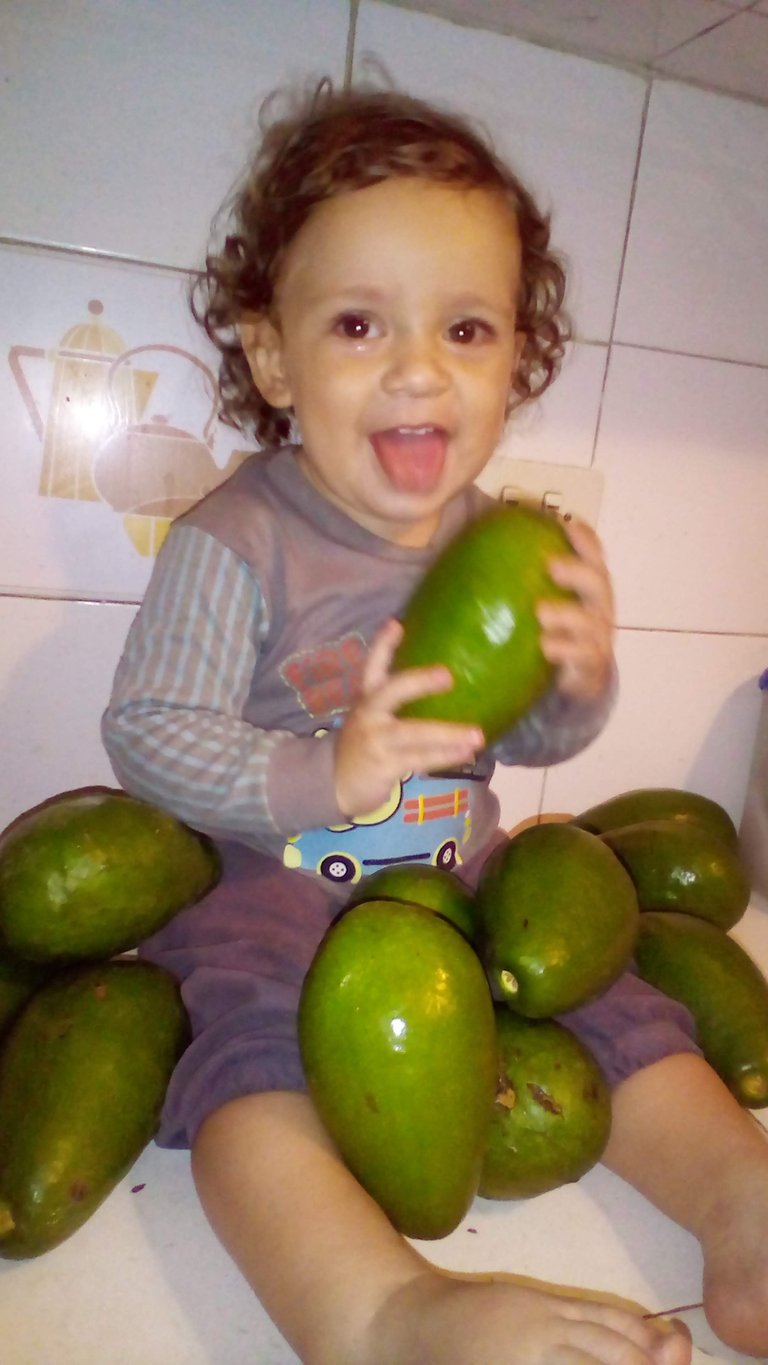 A mi bebe quien mañana cumple 22 meses, le encanta comer aguacate, los reconoce a donde vamos y se emociona cuando lo ve, siempre pide mas, bueno podemos decir que "mas" es su palabra favorita, pero se nota realmente que lo disfruta.
La alimentación complementaria de mi bebe, debí comenzarla antes. Desde los 5 meses comencé a introducirle sus primeros alimentos, todo bajo la asesoría de una pediatra especialista en nutrición, quien me asesoro ya que los primeros meses de vida de mi bebé el paso por un cuadro de desnutrición, tal vez, después les cuente sobre ello, lo cierto es que dentro de sus recomendaciones estaba el aguacate y a el desde el primer día y hasta los momentos le encanto.
---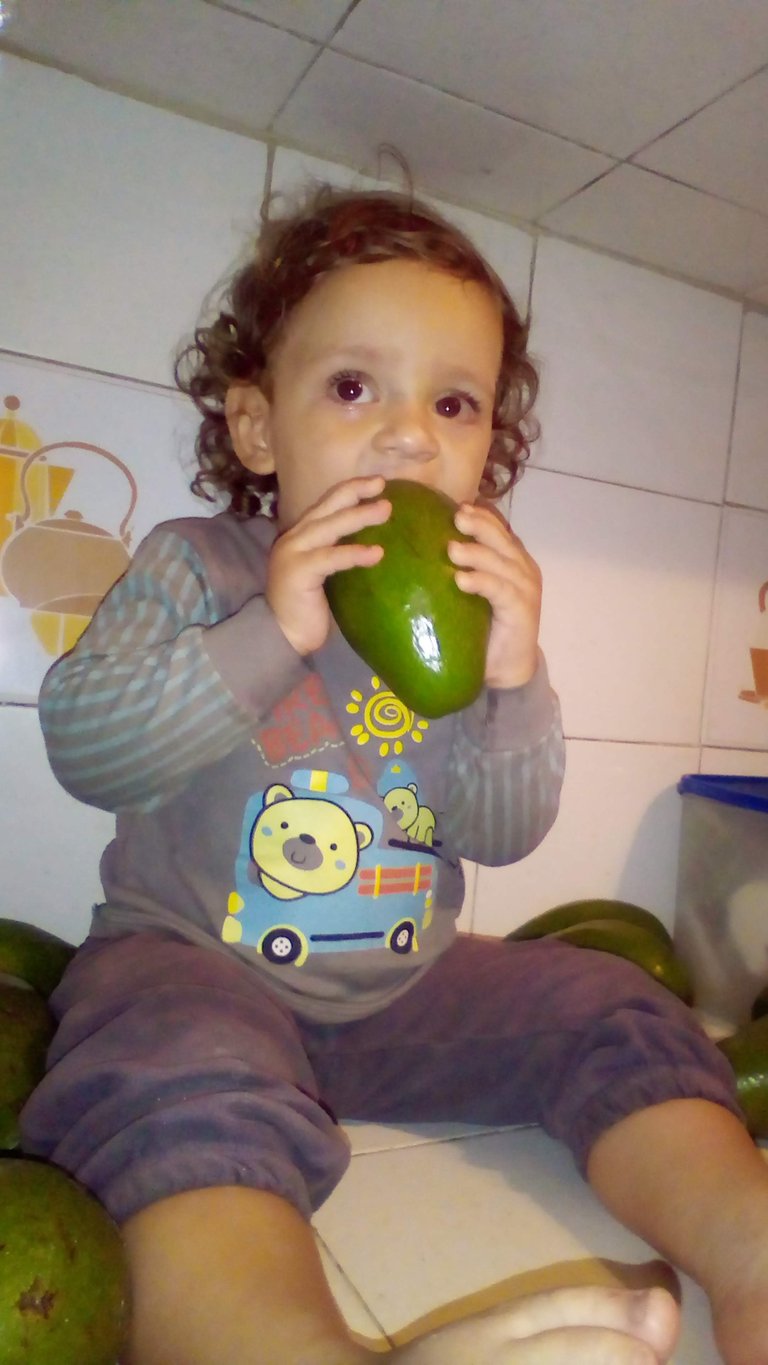 ---
Ventajas del aguacate dentro de la alimentación del bebe.
Su sabor es delicioso y agradable y a ellos les encanta.
Su consistencia blanda lo hace ideal, como alimento introductorio, ya que el riesgo de atragantamiento es bajo.
Es rico en vitaminas y minerales que aportan los nutrientes esenciales que necesitan nuestros bebes, en su desarrollo, como vitamina C, E, B y K.
Posee grasas saludables, lo cual es excelente, ya que los bebés requieren mayores consumos de grasa.
Contiene una buena proporción de fibra.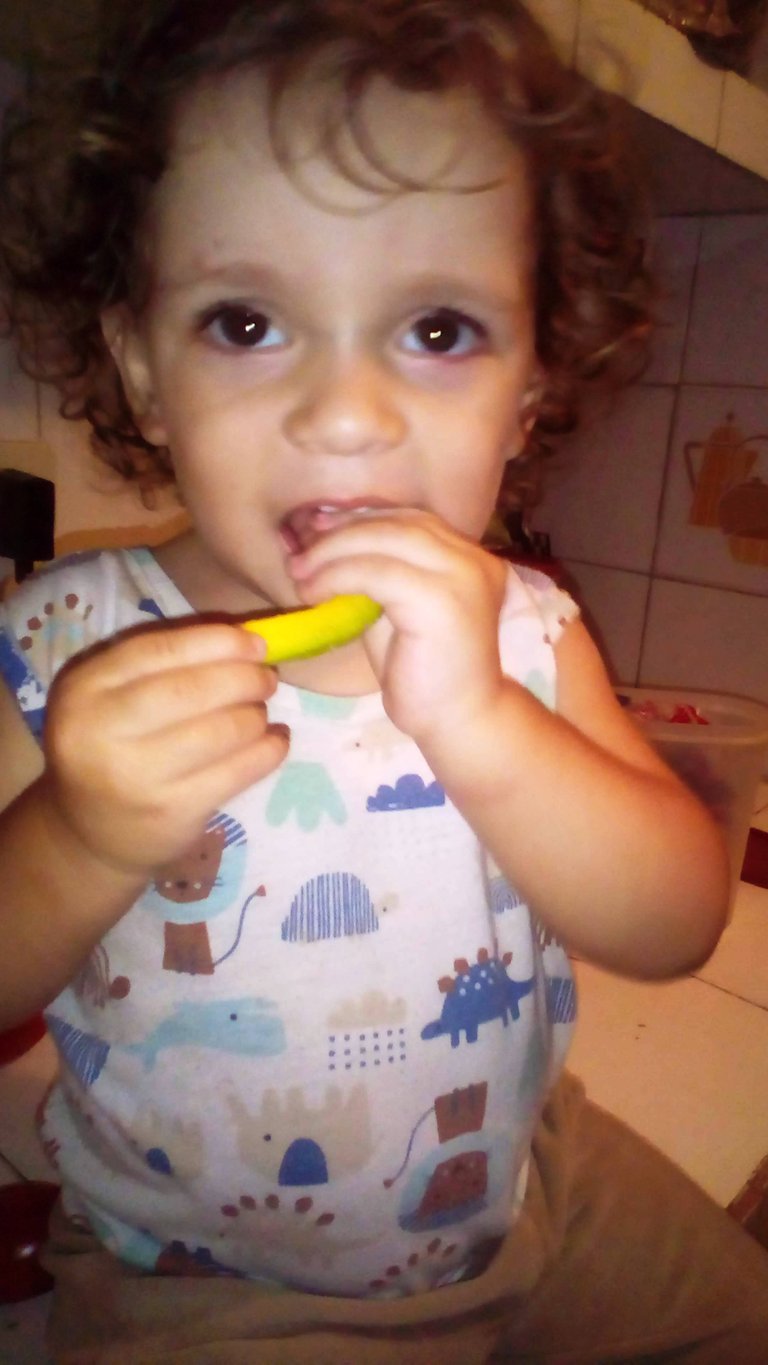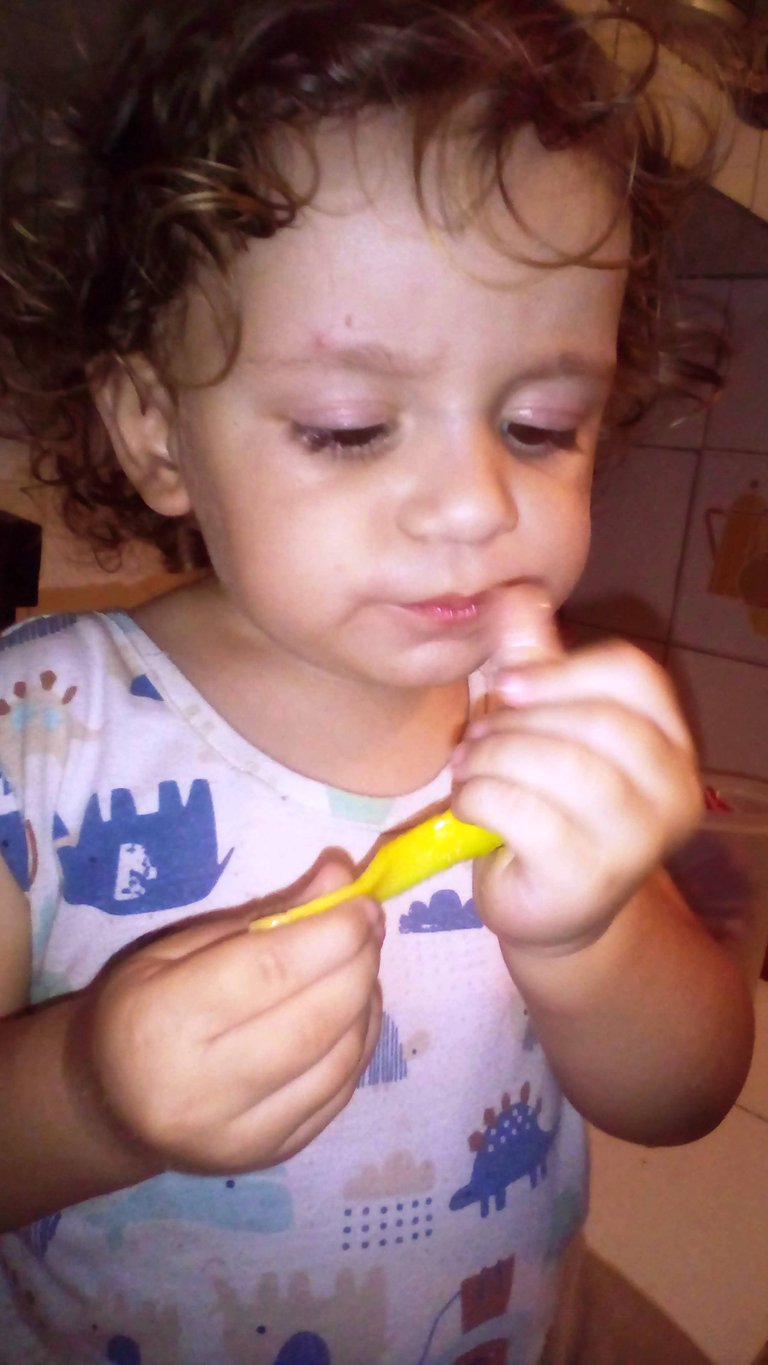 ---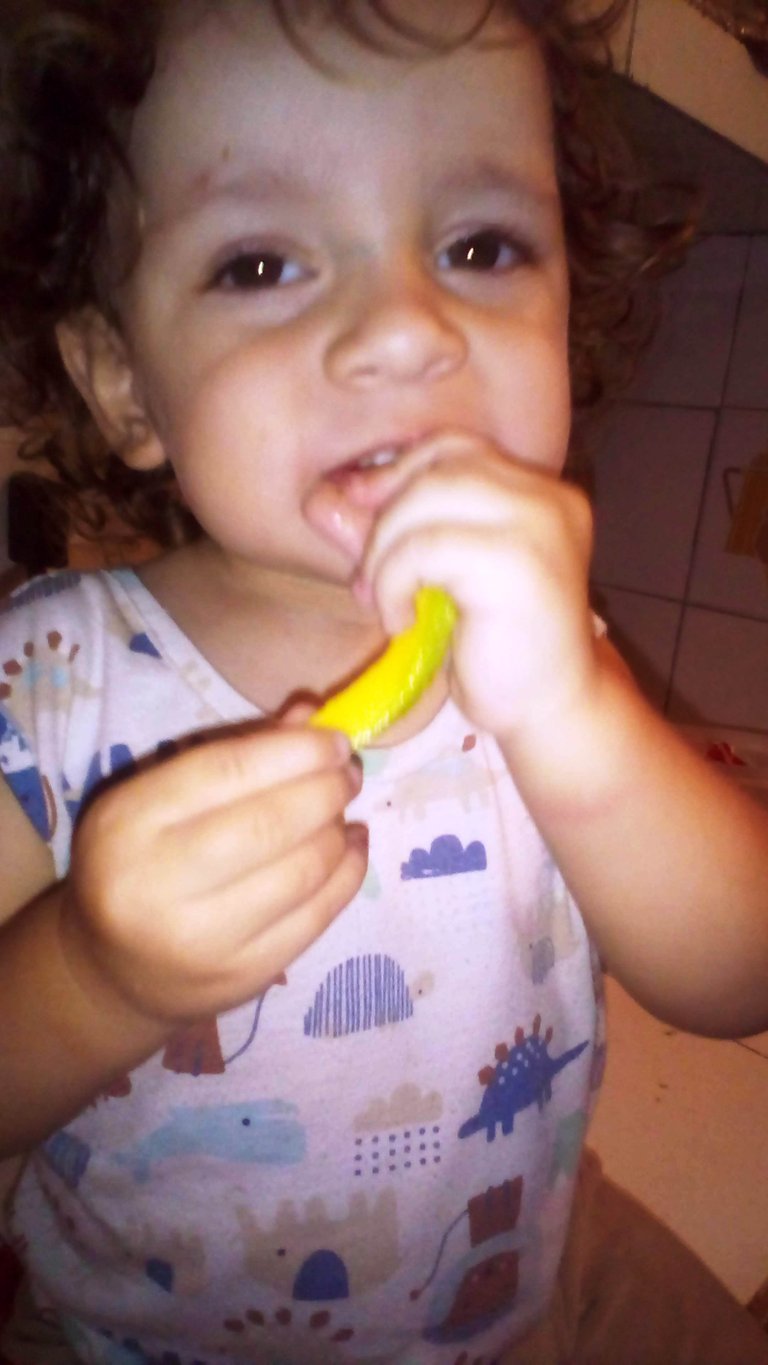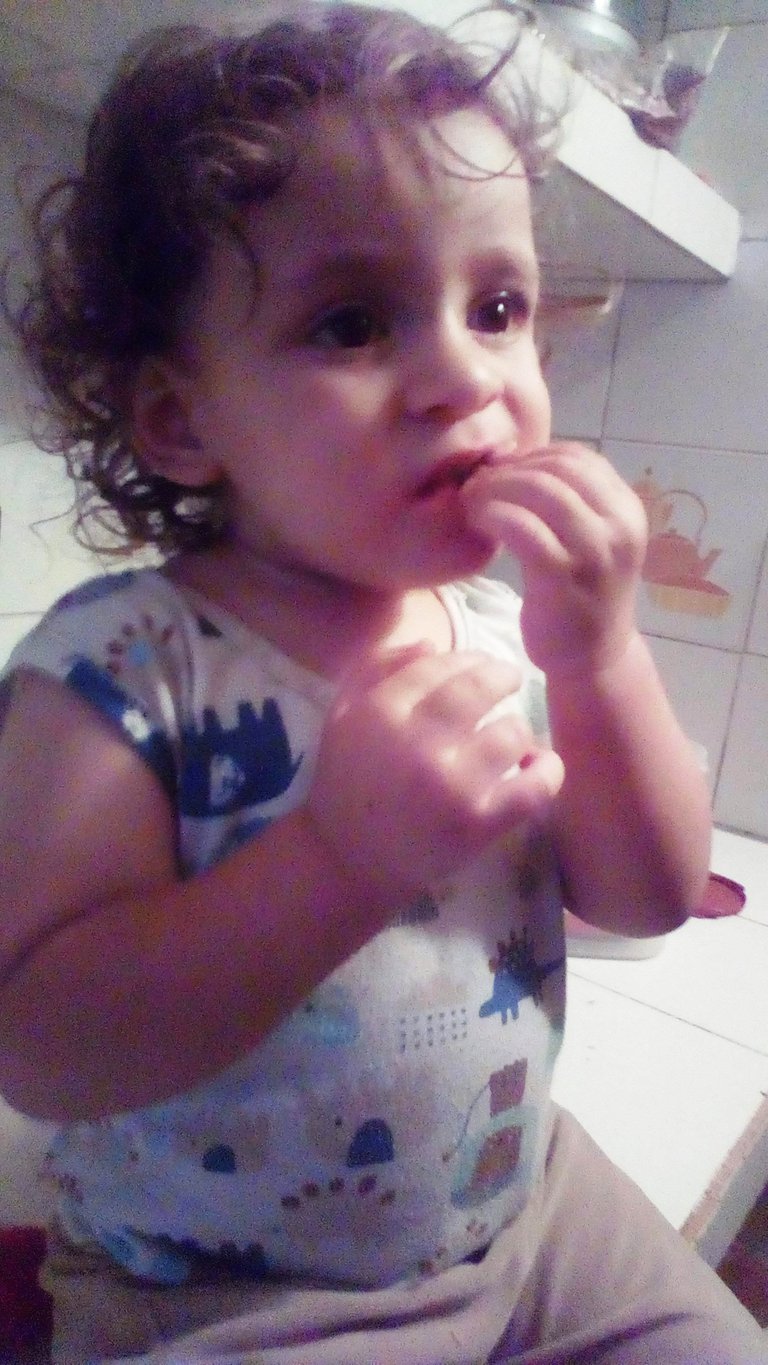 ---
Precauciones
Como sabemos, iniciar la alimentación complementaria de nuestros hijos, es un gran paso, en su desarrollo que debemos asumir con mucho cuidado, ya que el organismo de nuestro bebe esta pasando constantemente por un proceso de adaptación y muchas veces puede llegar a desarrollar alergias a ciertos alimentos, por esto, cada vez que suministremos un alimento nuevo, debemos ofrecerle solo y no combinado con otros, por alrededor de tres días, así sabremos si el bebe responde bien a este. Esto pasa con el aguacate y con cualquier otro alimento.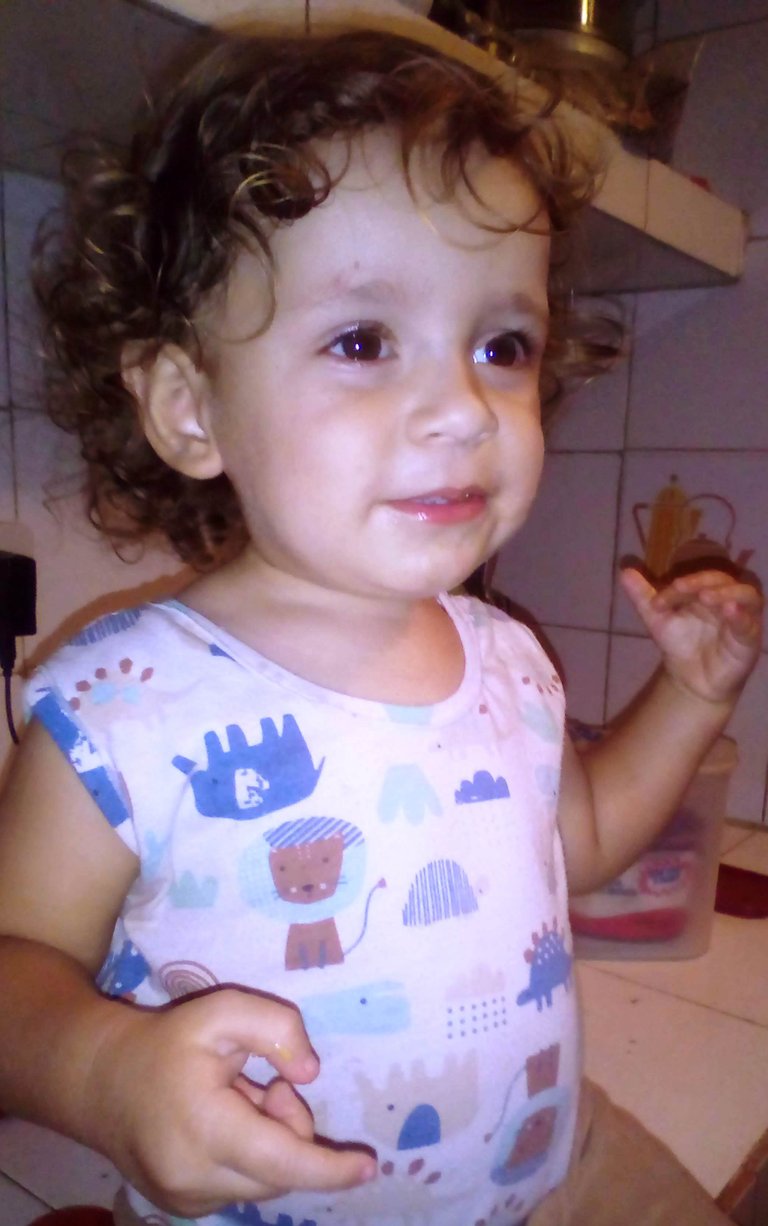 ---
Al inicio trituraba una pequeña porción y se la daba al natural sin agregarle nada mas, después que agregue la tradicional arepa a su dieta, mezclaba aguacate con la masita de las arepas y a el le encantaba, también se la ofrecí con pastina, en ensalada con tomate, y ahora que el esta aprendiendo a comer solo, se lo ofrezco en tiritas acompañado con su arepa, o en ensaladas con su almuerzo. En fin una de sus bondades es su versatilidad.
---
Aquí pueden ver la cena de ayer de mi bebe, una arepa divertida, acompañada de aguacate, tomate y cebolla guisadas y trocitos de mortadela.
---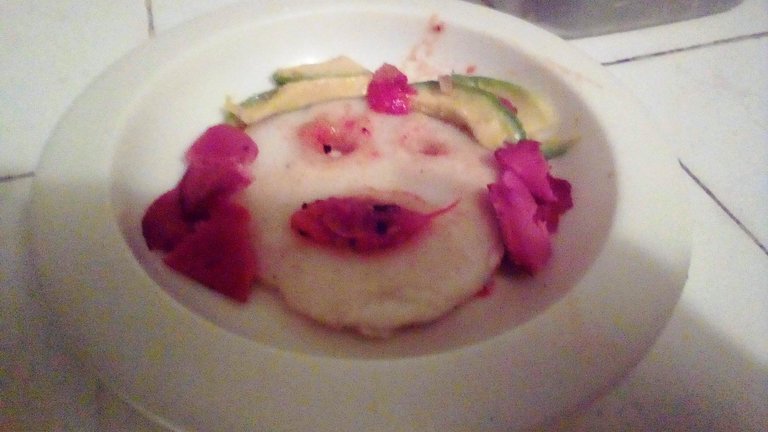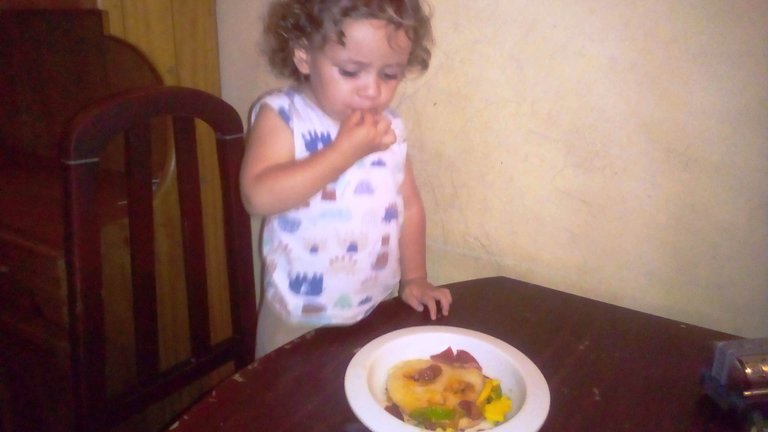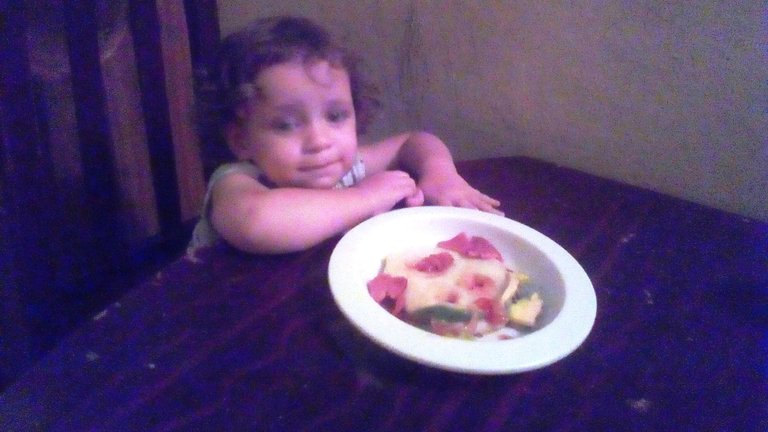 ---
Espero que esta información sea de utilidad, no duden en ofrecer esta deliciosa fruta a los pequeños, claramente después de consultar con sus pediatras.

"La alimentación que hoy demos a nuestros hijos, se verá reflejada en su salud mañana"

Hello everyone, a big hello to all the members of this wonderful hive especially, to all the mothers and fathers, who share their experiences here. Thank you for that, as I have learned quite a bit, enjoying your postings.
One of the most important things in the development of our children, is undoubtedly the food, from the birth of our children, we must ensure that the food we offer, is of quality, nutritious, balanced, that provides everything your body requires to grow, healthy and strong, of course taking into consideration the age of the baby.
Taking advantage that in my country Venezuela, we are in avocado season, today I want to talk a little about this fruit, as it is considered a superfood that should be included in the diet of our children, due to the large amount of nutrients and benefits they bring to our little ones.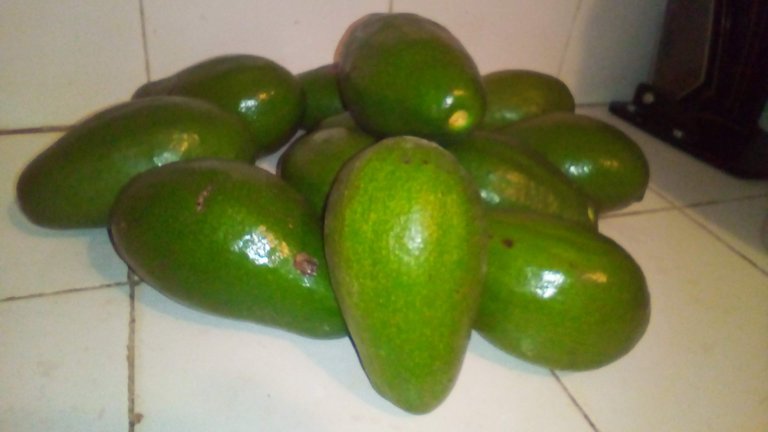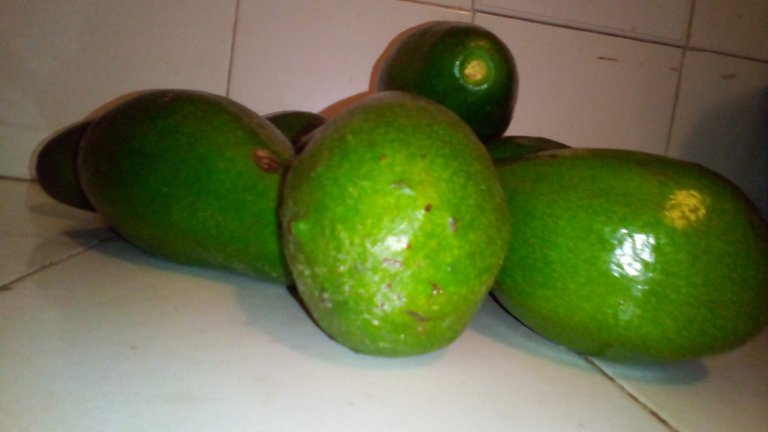 Although avocado is generally used as an accompaniment or complement to savory foods, avocado is a tropical fruit, green in color and some can become purple when ripe, which is characterized by a soft consistency, creamy texture and extremely delicious.
These characteristics in addition to the benefits it brings, make it an ideal food to start complementary feeding, as we can give it crushed, julienned, chopped into squares, in porridge and as an accompaniment to other foods, without the risk of choking, plus they love it for its delicious flavor.
---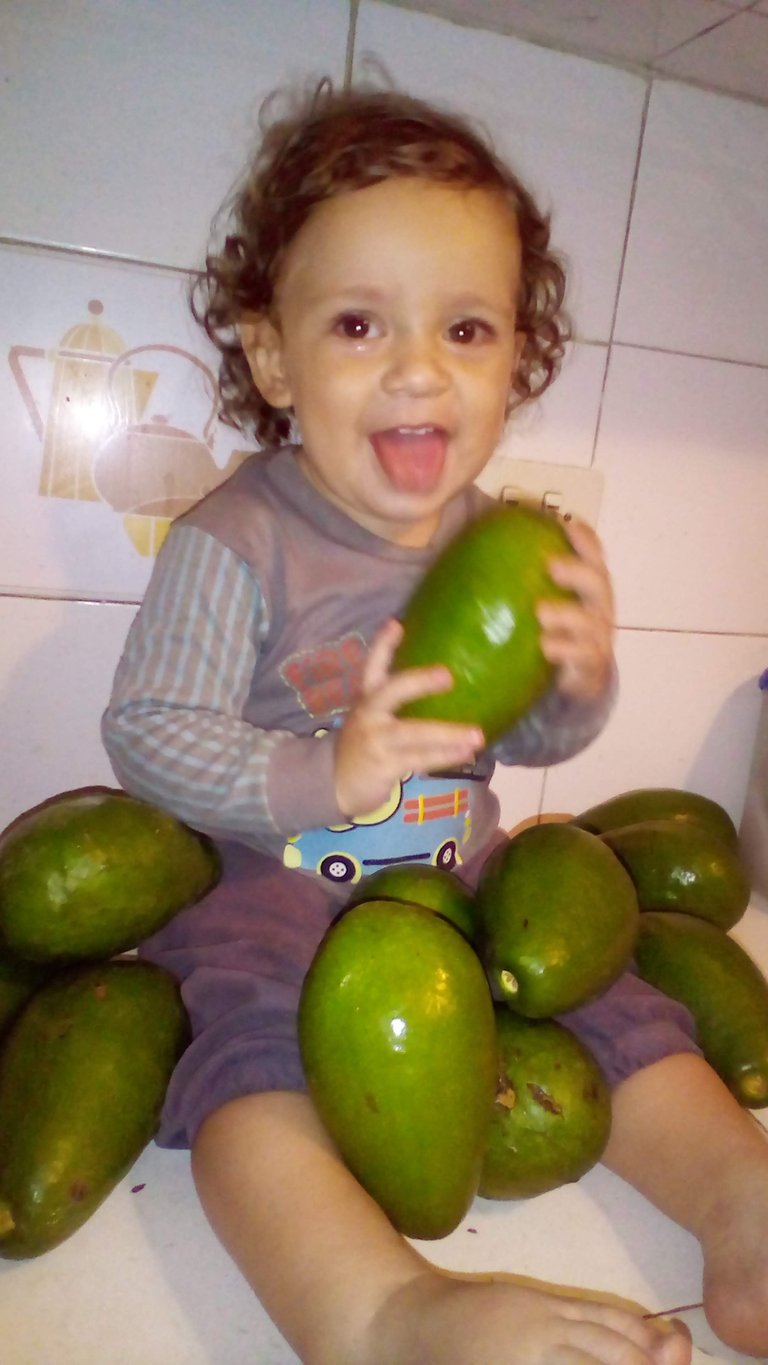 My baby who will be 22 months old tomorrow, loves to eat avocado, he recognizes them wherever we go and gets excited when he sees them, he always asks for more, well we can say that "more" is his favorite word, but you can really tell that he enjoys it.
The complementary feeding of my baby, I should have started it earlier. From 5 months I began to introduce his first foods, all under the advice of a pediatrician nutrition specialist, who advised me since the first months of life of my baby the step by a picture of malnutrition, perhaps later tell you about it, the truth is that within its recommendations was the avocado and the from the first day and so far loved it.
---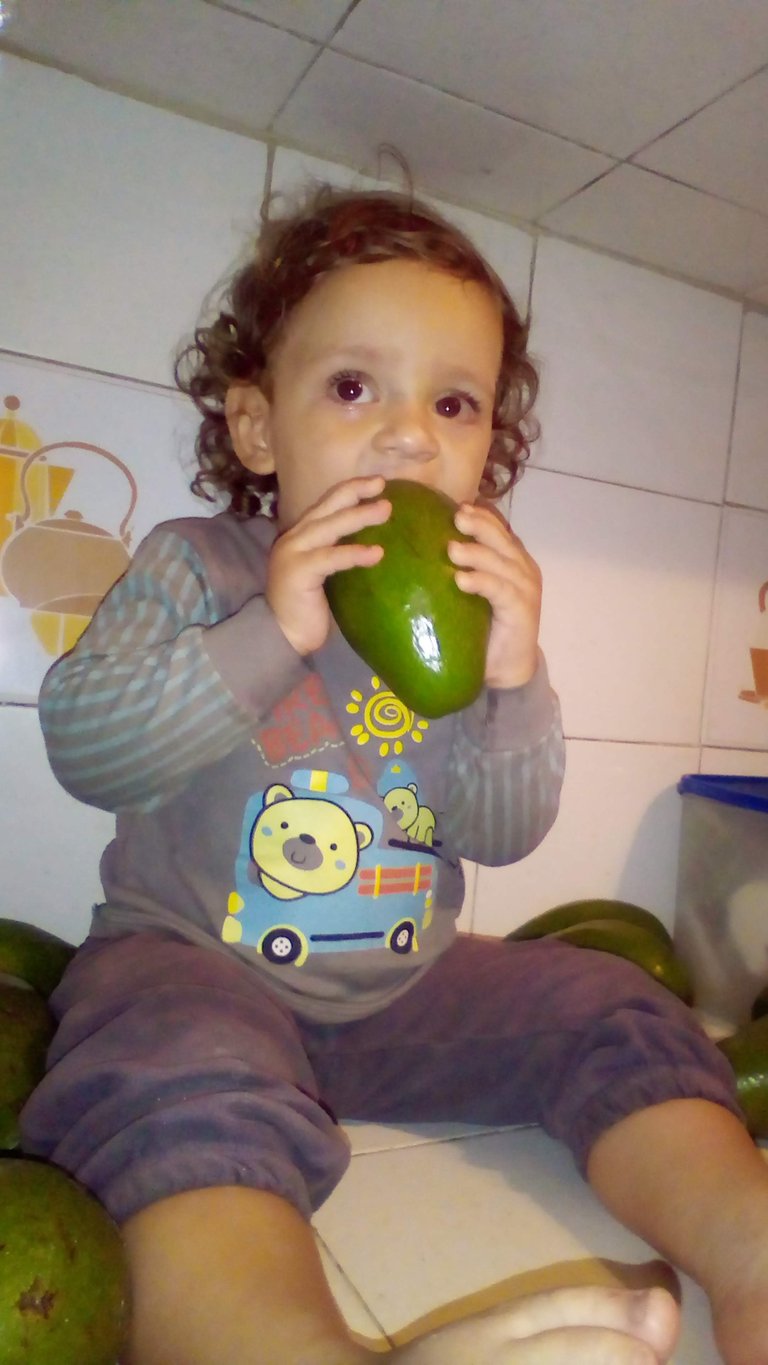 ---
Advantages of avocado in baby food.
Its flavor is delicious and pleasant and they love it.
Its soft consistency makes it ideal as an introductory food, since the risk of choking is low.
It is rich in vitamins and minerals that provide the essential nutrients that our babies need in their development, such as vitamin C, E, B and K.
It has healthy fats, which is excellent, since babies require higher fat intake.
It contains a good proportion of fiber.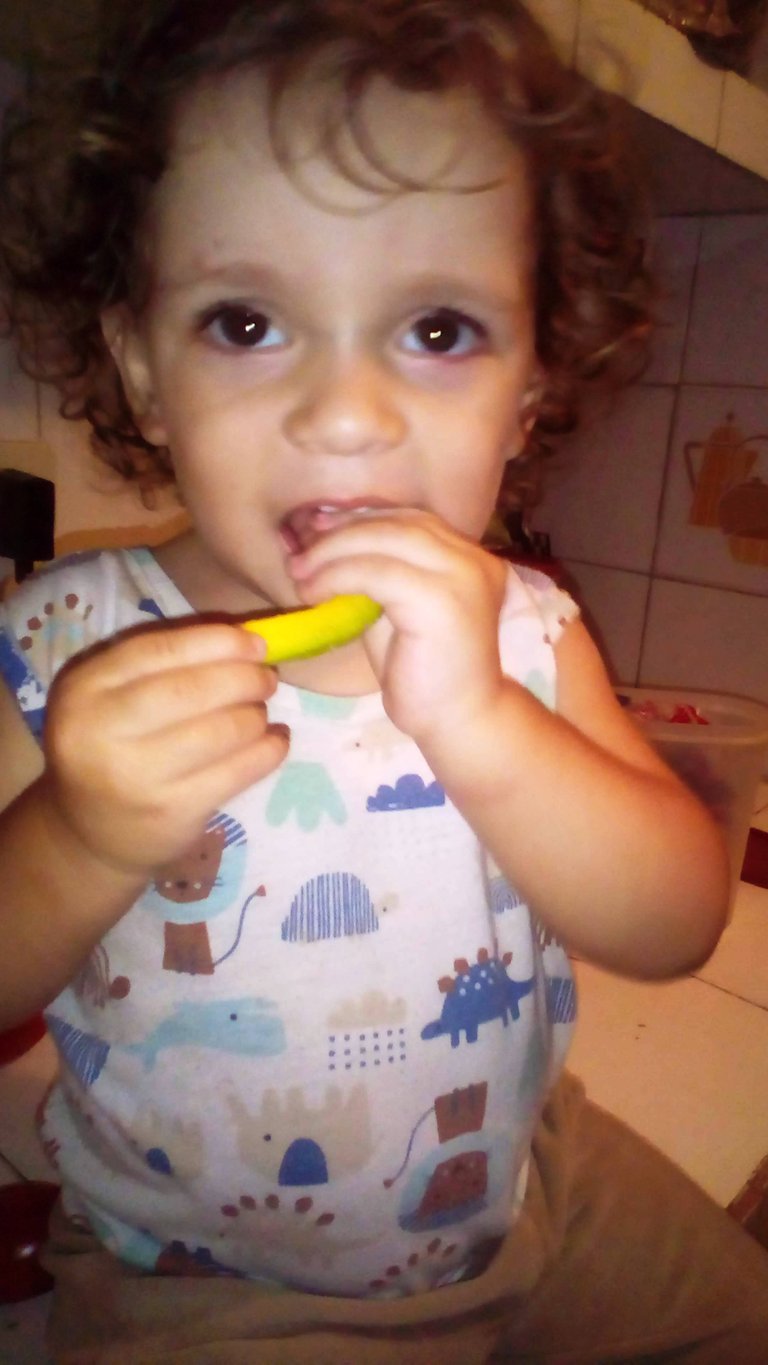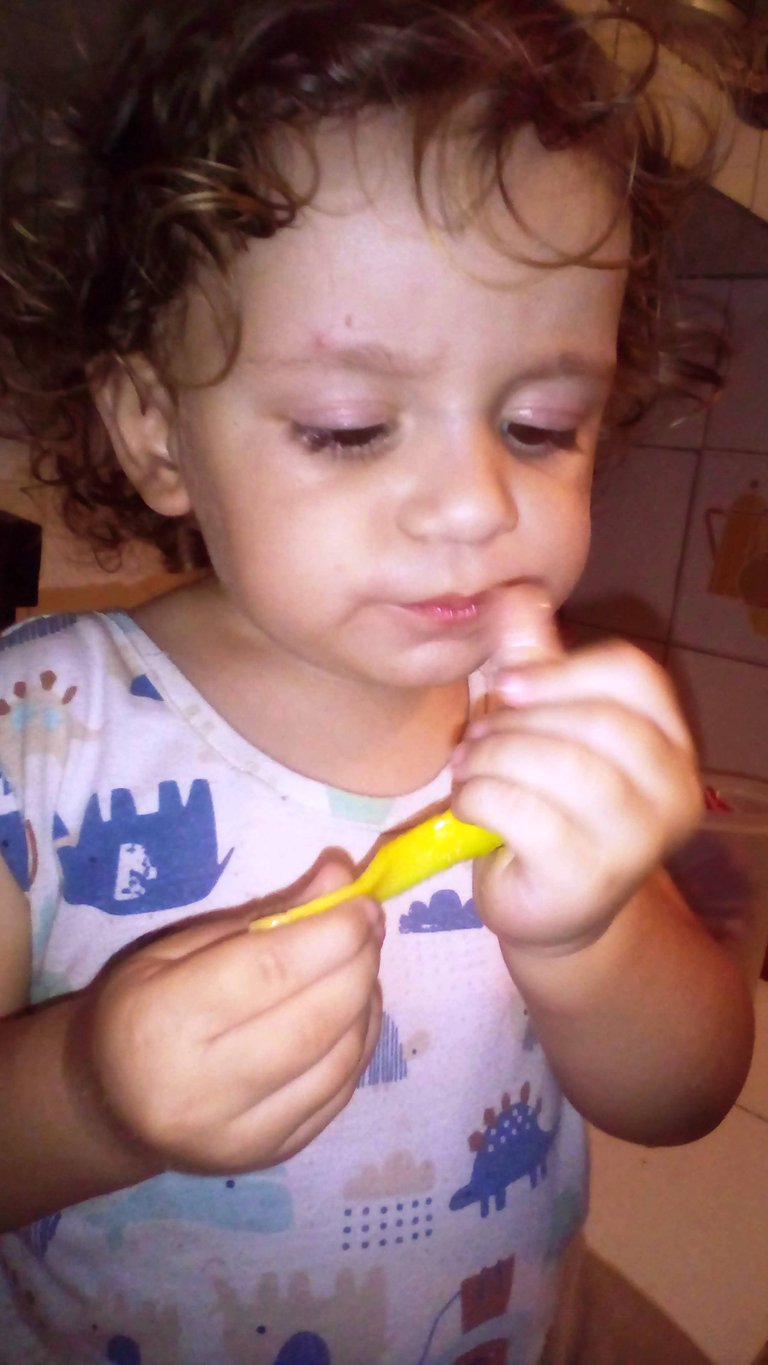 ---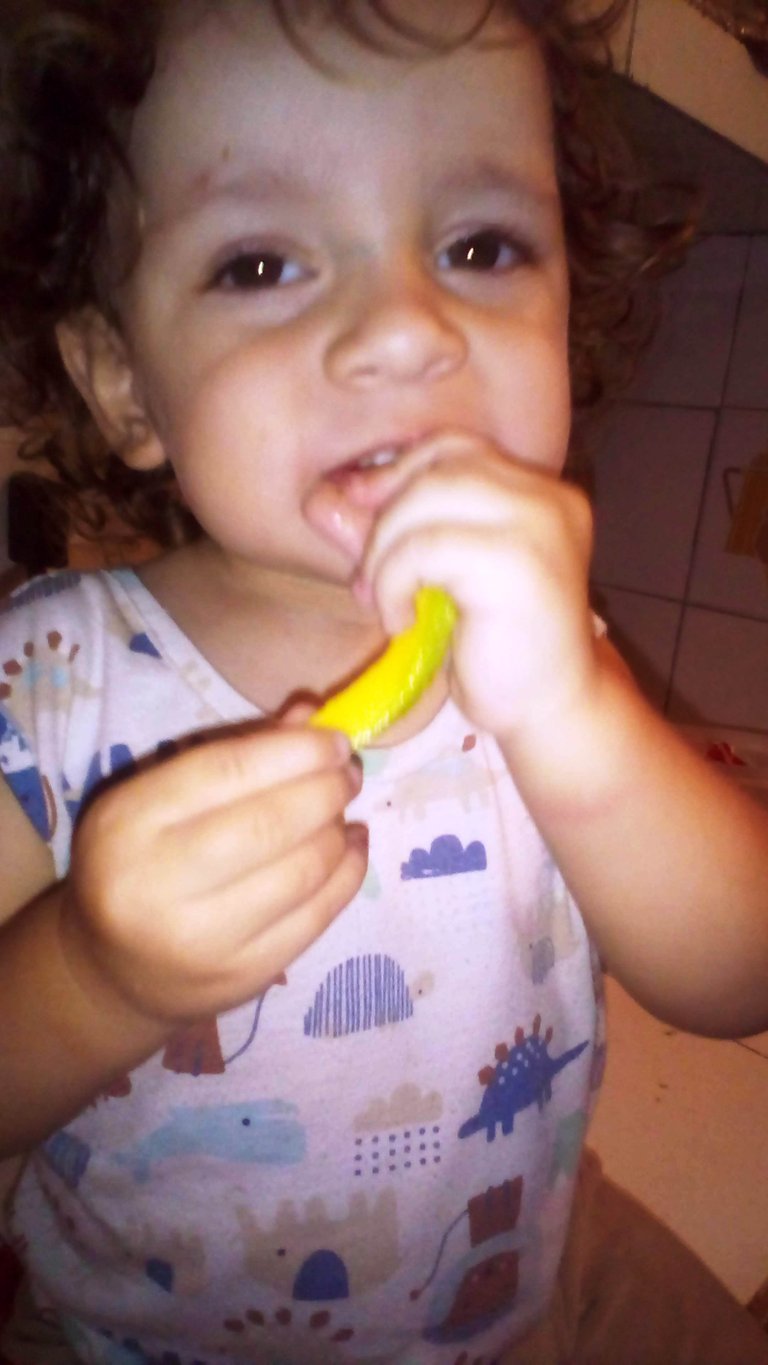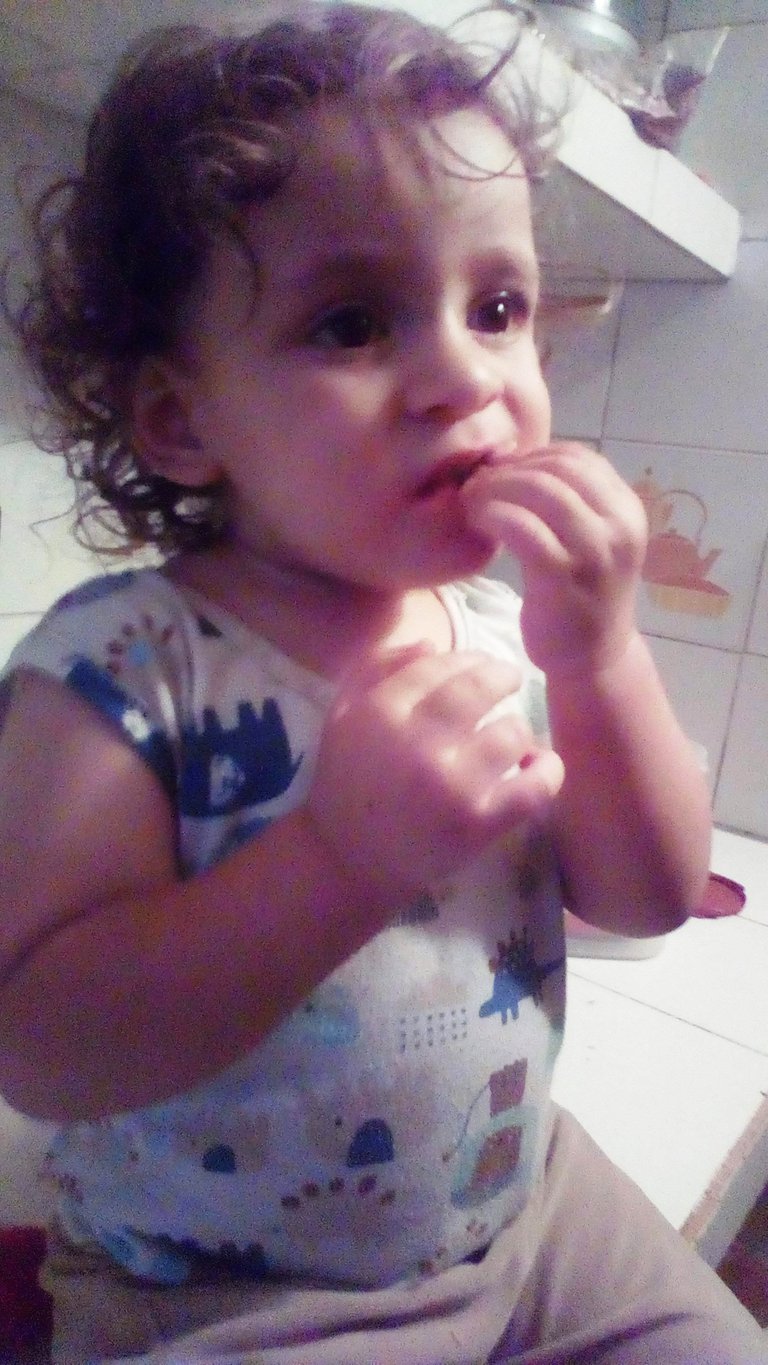 ---
Cautions
As we know, starting the complementary feeding of our children, is a big step in their development that we must assume with great care, since the body of our baby is constantly going through a process of adaptation and often can develop allergies to certain foods, therefore, every time we supply a new food, we must offer it alone and not combined with others, for about three days, so we know if the baby responds well to it. This happens with avocado and with any other food.
---
Precautions
As we know, starting the complementary feeding of our children is a big step in their development that we must take very carefully, since our baby's body is constantly going through a process of adaptation and often can develop allergies to certain foods, therefore, every time we supply a new food, we must offer it alone and not combined with others, for about three days, so we will know if the baby responds well to it. This happens with avocado and with any other food.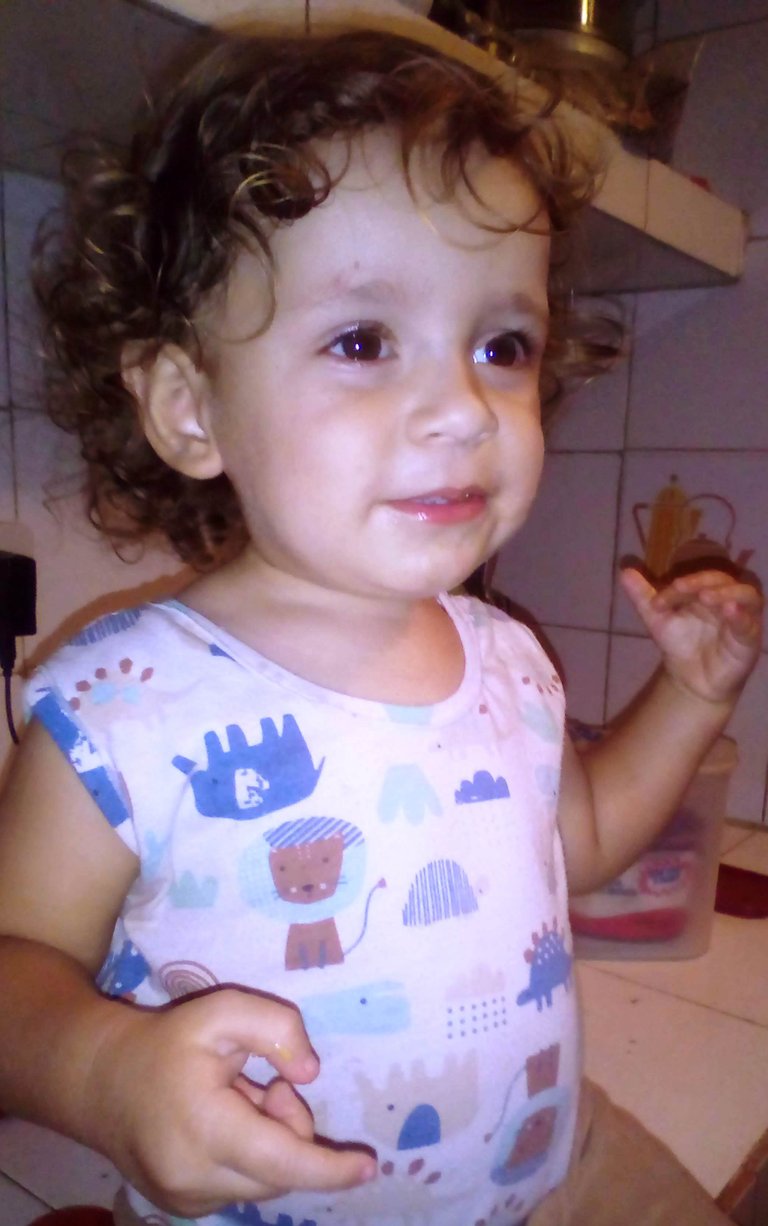 ---
At the beginning I used to mash a small portion and gave it to him plain without adding anything else, after I added the traditional arepa to his diet, I mixed avocado with the arepa dough and he loved it, I also offered it to him with pastina, in salad with tomato, and now that he is learning to eat alone, I offer it in strips with his arepa, or in salads with his lunch. In short, one of its benefits is its versatility.
---
Here you can see my baby's dinner yesterday, a fun arepa, accompanied by avocado, tomato and onion stew and bits of mortadella.
---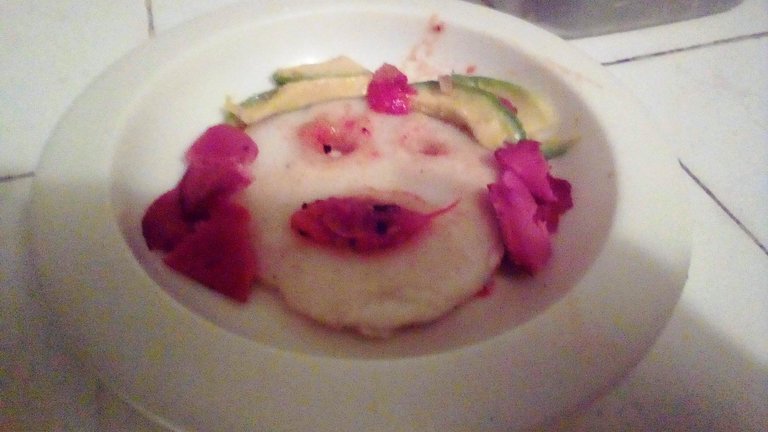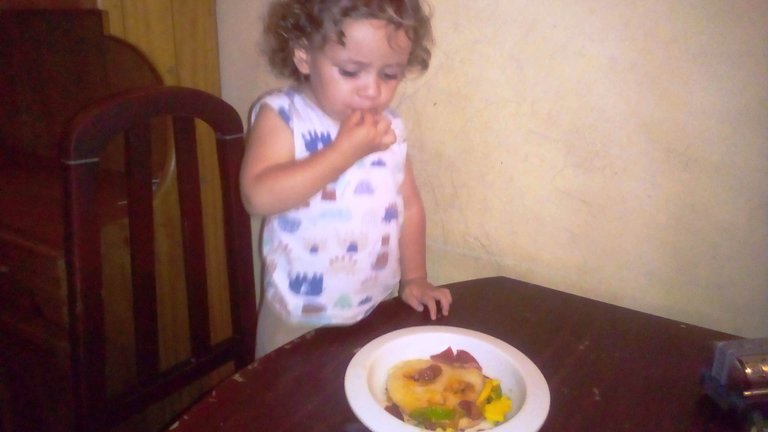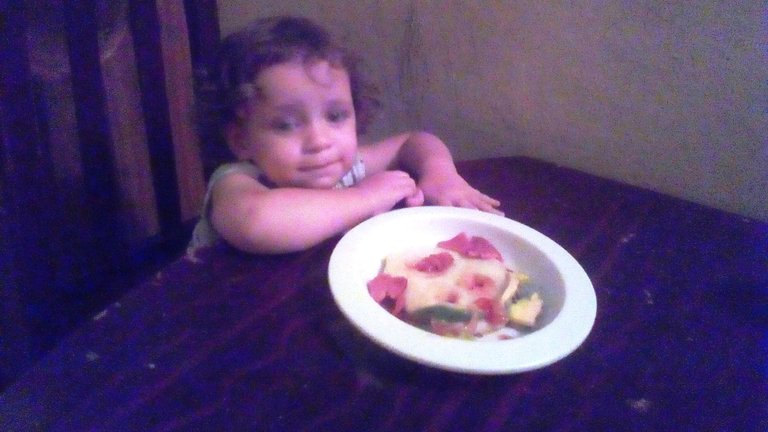 ---
I hope this information is useful, do not hesitate to offer this delicious fruit to the little ones, clearly after consulting with your pediatricians.
"The food we feed our children today, will be reflected in their health tomorrow"

Mi idioma es el español por tanto uso el traductor DeepL, en su versión gratuita, las imagenes son de mi galería, a menos que se especifique la fuente.

language is Spanish so I use the translator DeepL, in its free version, the images are from my gallery, unless the source is specified.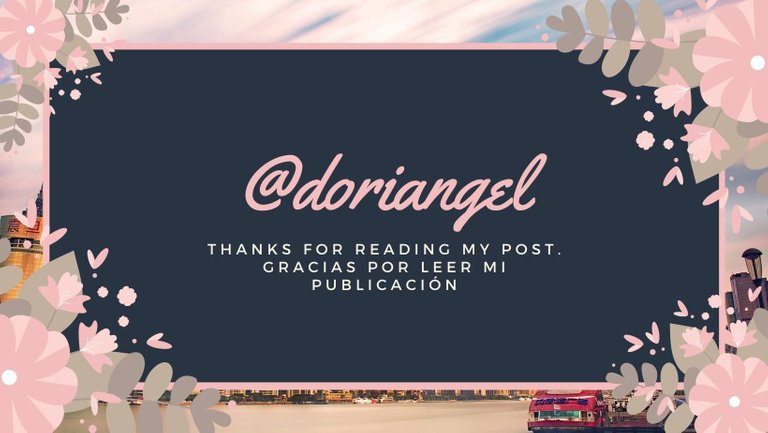 ---
---