A Long Walk Back: From Hato to Estanques. Part II of My Visit to the Hato with a Little Architectural History of the Town of Estanques, Mérida -Venezuela (ENG-ESP)


Hello dear friends of Hive!!!.
Welcome to my blog, I hope your week is filled with wonderful things that make you very happy. Today I share with you my experience back home, after spending a wonderful week in El Hato a charming little town, full of beautiful natural landscapes, generous, kind and hardworking people. Spend a beautiful week here.
It's amazing how in the most remote and often forgotten corners of the world, you can find the most beautiful places, and in my opinion the towns in the south of Merida State are particularly beautiful, but due to their difficult access, they are little known. El Hato is one of them.
Hola queridos amigos de Hive!!!

Bienvenidos a mi blog, espero que su semana este repleta de cosas maravillosas que los hagan muy feliz. Hoy comparto con ustedes mi experiencia de regreso a mi casa, después de pasar una semana maravillosa en El Hato un pueblito encantador, lleno de hermosos paisajes naturales, gente generosa, amable y trabajadora. Pase una semana hermosa aqui.

Es increíble como en los rinconcitos más alejados y muchas veces olvidados, a lo largo del mundo, se encuentre los sitios más hermosos y a mi parecer los pueblos del Sur del Estado Mérida, son particularmente hermosos, pero debido a su difícil acceso, son muy poco conocidos. El Hato es uno de ellos.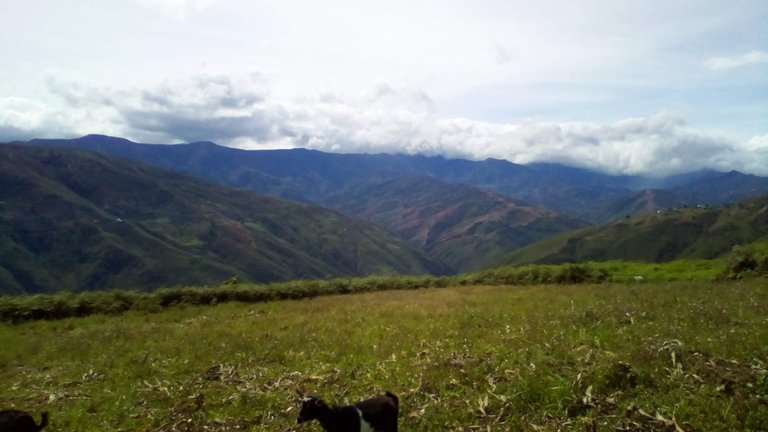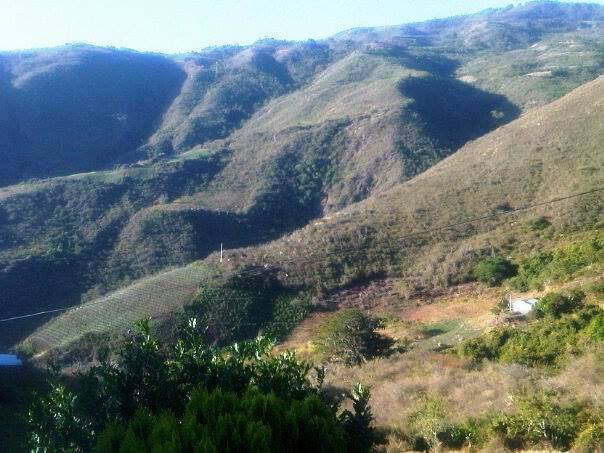 Time to Come Home!!!

To return home, it is necessary to wait for a vehicle at the entrance of El Hato, which will take us to the town of Estanquez and from there take the bus that goes to the city of Merida, but it turns out that taking that vehicle to Estanques is not easy, it is a matter of luck, This road is not very busy, despite being an important agricultural road, there is no public transportation as such, so people who need to go out to the city and do not have their own vehicles, must as they say in Venezuela "Pedir la Cola", ask for a ride, ask the favor of someone to take them. Anyway, this day my husband suggested that we walk and thus have that experience.
We left at 7:00 am, we started our walk, I have traveled many times this road but never walking, by car it takes no more than 45 min to get to Estanques, but walking with our bags and our baby, I was very curious how long it would take. In the following photo, we can appreciate the altitude at which we are.
Hora de Volver a Casa!!!

Para regresar a casa, es necesario esperar un vehículo en la entrada de El Hato, que nos traslade hasta la población de Estanques y desde allí se toma el autobús que se dirige a la Ciudad de Mérida, pero resulta que tomar ese vehículo que nos lleve a Estanques, no es nada fácil, es cuestión de suerte, esta vía no es muy transitada, a pesar de ser una vía agrícola importante, no existe un transporte público como tal, así que las personas que necesiten salir a la ciudad y que no tengan vehículos propios, debe como dicen en Venezuela "Pedir la Cola", pedir un aventón, pedir el favor a alguien que los lleve. En fin, este día mi esposo me sugirió que camináramos y así tener esa experiencia.

Salimos a las 7:00 am, comenzamos nuestra caminata, he transitado muchas veces esta vía pero nunca caminando, en automóvil no toma más de 45 min llegar a Estanquez, pero caminando con nuestros bolsos y nuestro bebe, me daba mucha curiosidad cuanto tiempo tardaríamos. En la siguiente foto, podemos apreciar la altura a la que estamos.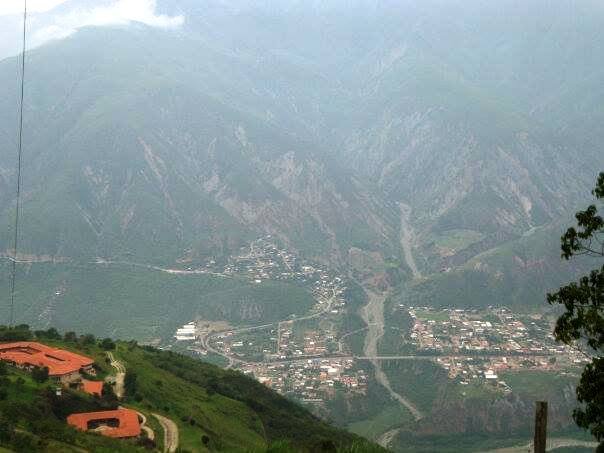 At the beginning, the weather and the sunset were in our favor, the higher the altitude, the more vegetation, the more humidity, the more the mountain environment is present, it was beautiful to hear in the silence, the singing of the birds, the noise of some animals, the inhabitants of the community claim to have seen on this road, a wild cat, similar to a puma, he prayed that we did not meet him, but we managed to observe a small squirrel, for my baby it was very exciting. I regret not taking pictures.
Al principio, el clima y la puesta del sol estaba a nuestro favor, a mayor altura, existe mayor vegetación, mas humedad, el ambiente de montaña, esta mas presente, era hermoso, poder escuchar en medio del silencio, el cantar de los pájaros, el ruido de algunos animales, los habitantes de la comunidad aseguran haber visto en esta carretera, un gato montés, parecido a un puma, rogaba para que no nos lo encontráramos, pero si logramos observar una pequeña ardilla, para mi bebe fue algo muy emocionante. Lamento no haber tomado fotografías.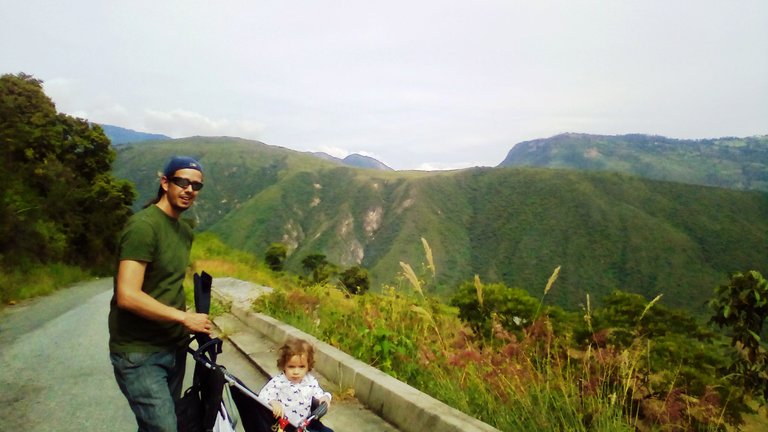 This is how our journey went, on this asphalt road, steeply sloping, quite deteriorated and full of curves, time was passing very fast and the road was very pleasant, soon it was nine in the morning and the view was clearer, we could see the great plateaus and mountains of the valley of Mocotíes and the sun's rays already affected us a little. My baby slept at times, but was comfortable in his car and quiet, he was excited by anything that caught his attention.
Así transcurría nuestro recorrido, en esta carretera de asfalto, de pendiente pronunciada, bastante deteriorada y llena de curvas, el tiempo estaba pasando muy rápido y el camino era muy ameno, pronto se hicieron las nueve de la mañana y la vista estaba más despejada, se podían observar las grandes mesetas y montañas del valle del Mocotíes y los rayos del sol ya nos afectaba un poco. Mi bebé dormía a ratos, pero estaba cómodo en su coche y tranquilo, se emocionaba con cualquier cosa que le llamara la atención.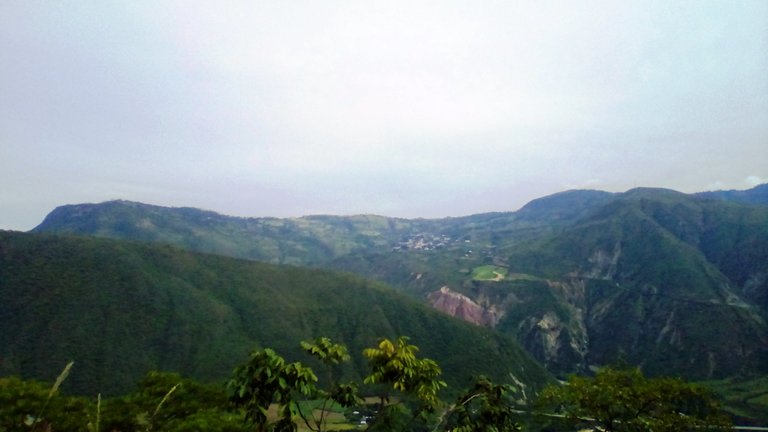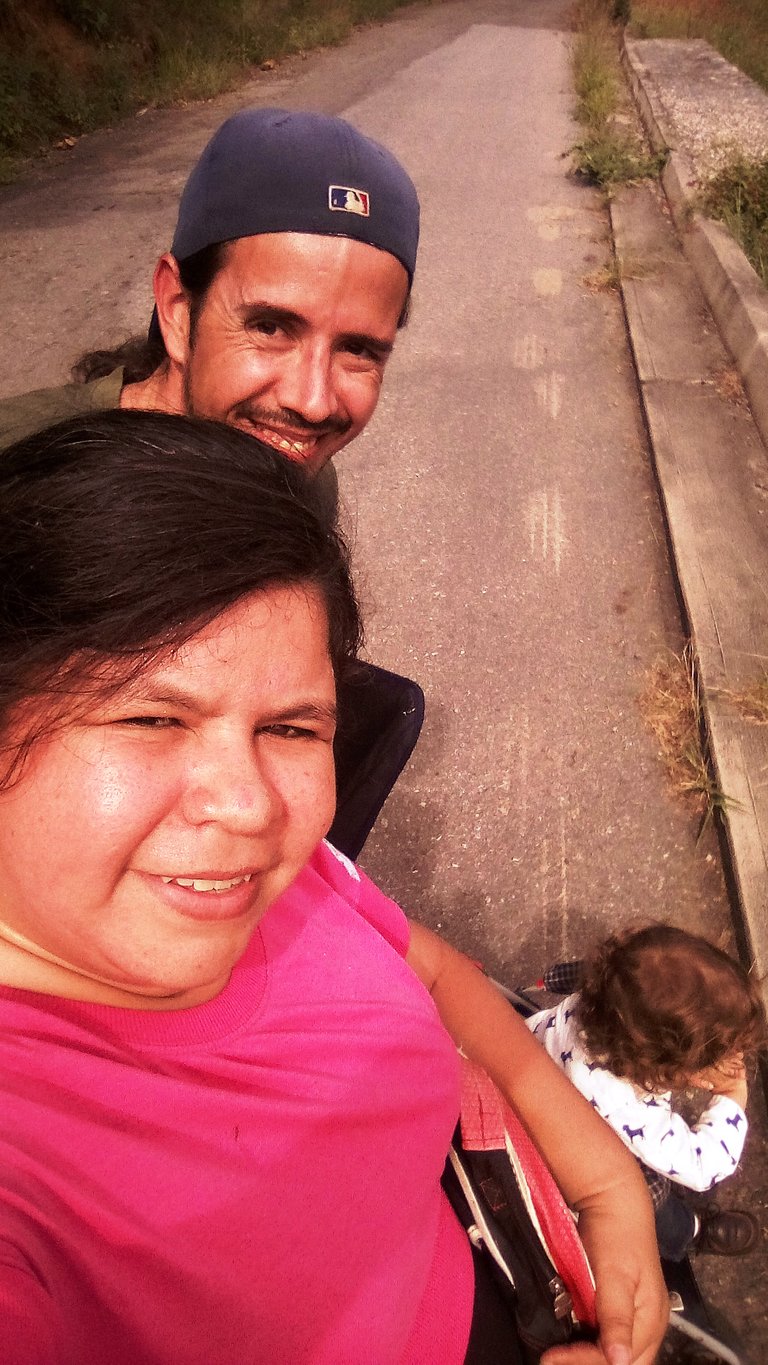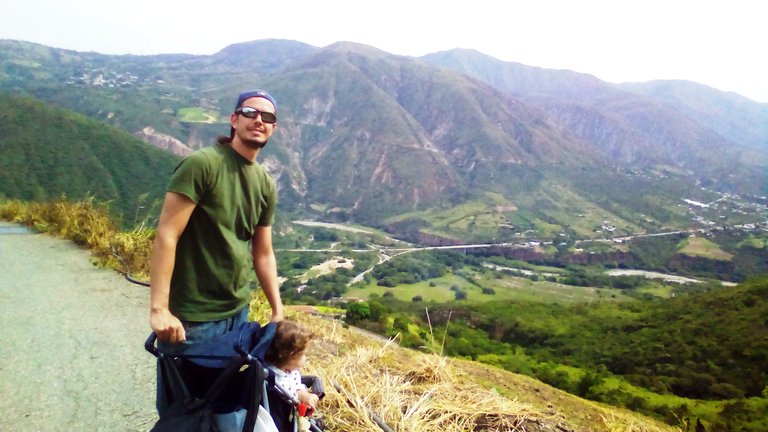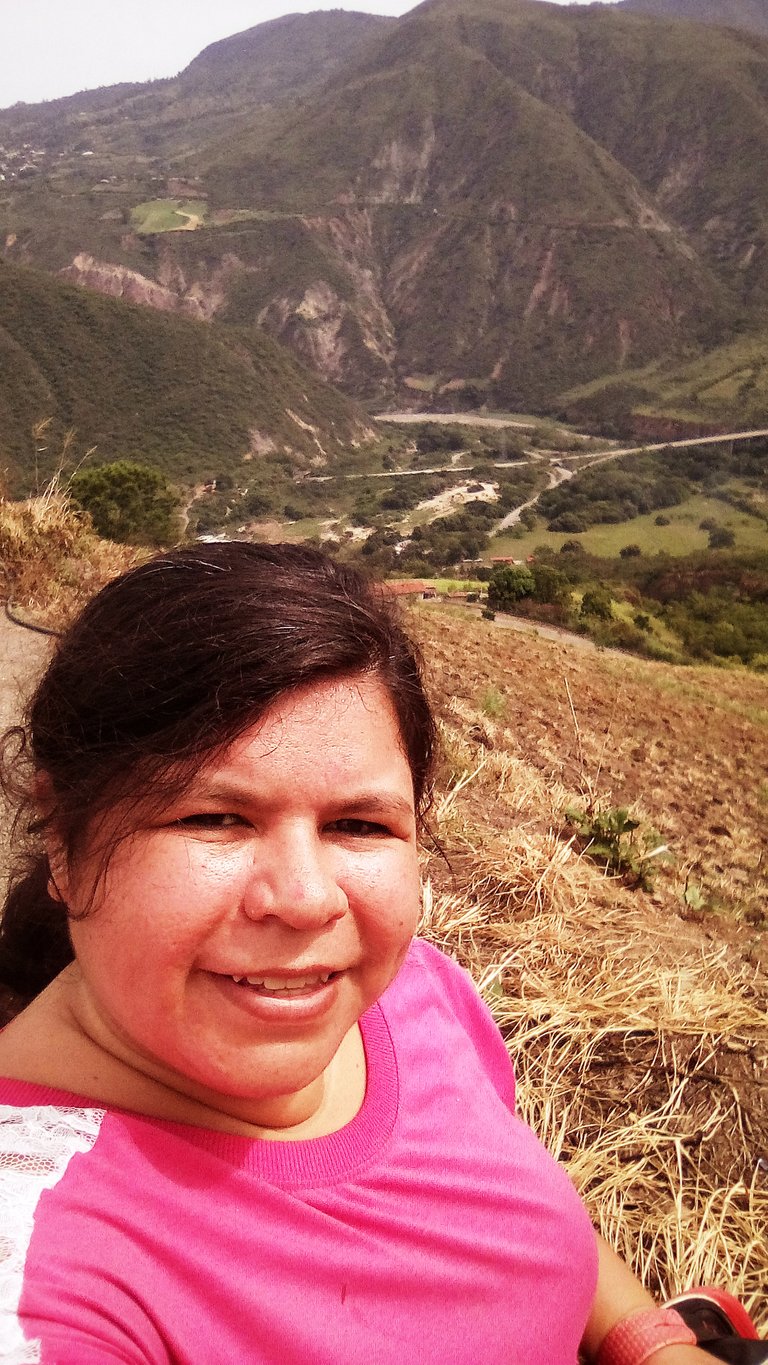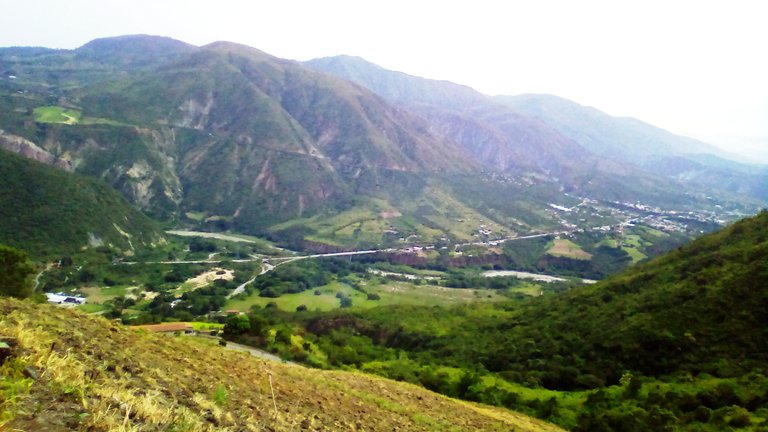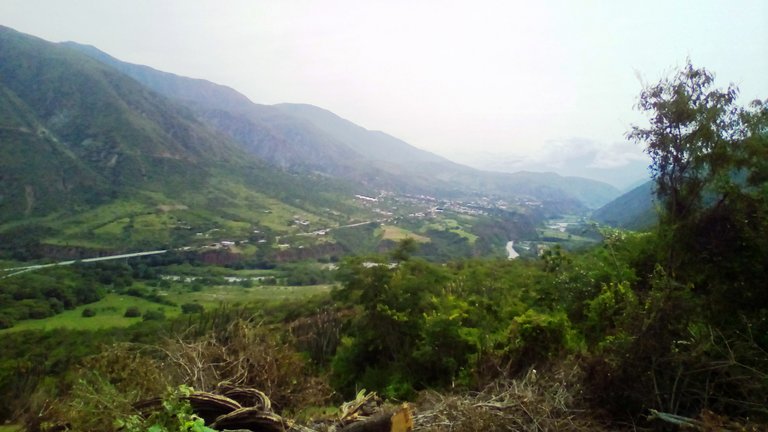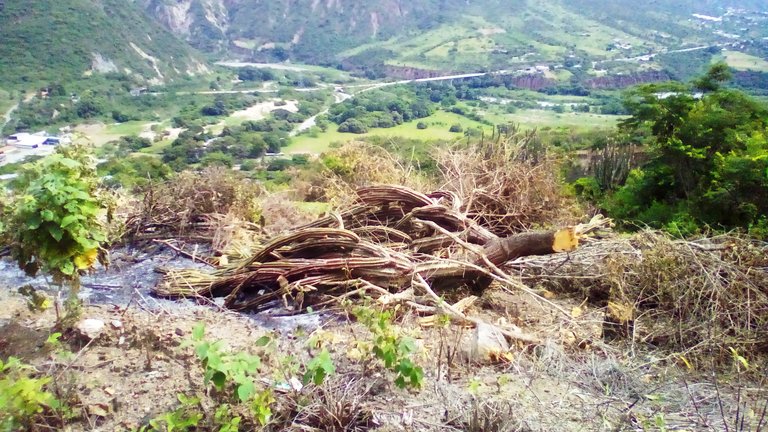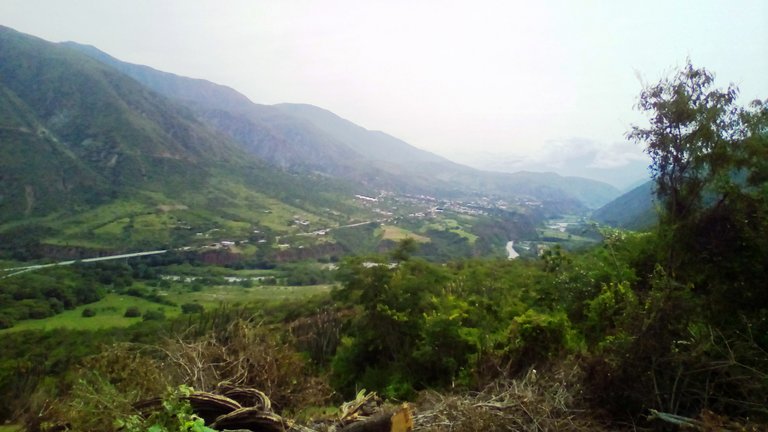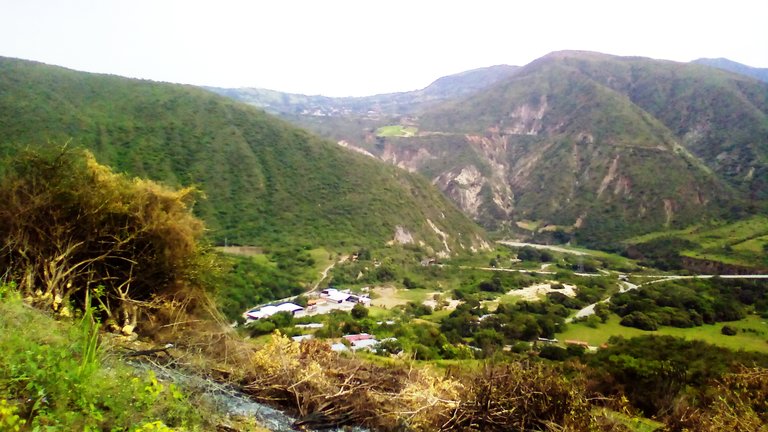 After 04 hours we arrived.!
It took us 04 long hours. Tired? Yes, very. But all in all it was a great experience, I would do it again, as long as it is going down, because going up. No!!! I don't think I can. The important thing is that we arrived happily to the town of Estanques.
Después de 04 Horas ¡Llegamos!.

Nos tomo 04 largas horas. ¿Cansados? Sí, Mucho. Pero en definitiva fue una gran experiencia, lo volvería hacer, siempre y cuando sea bajando, porque subir. No!!! , no creo que pueda. Lo importante llegamos Felices a la Población de Estanques.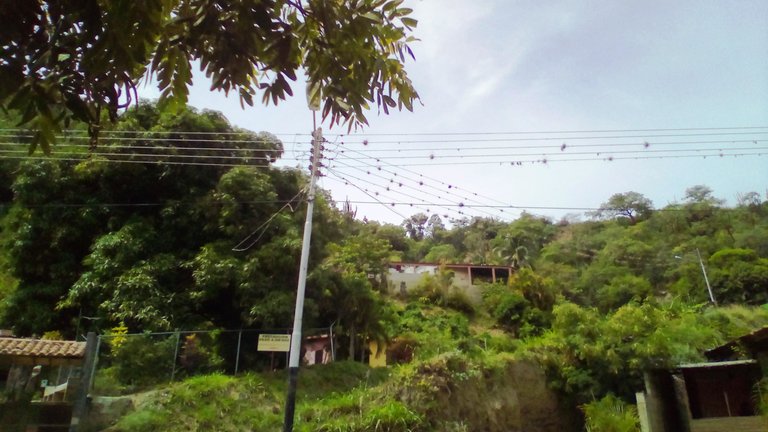 Estanques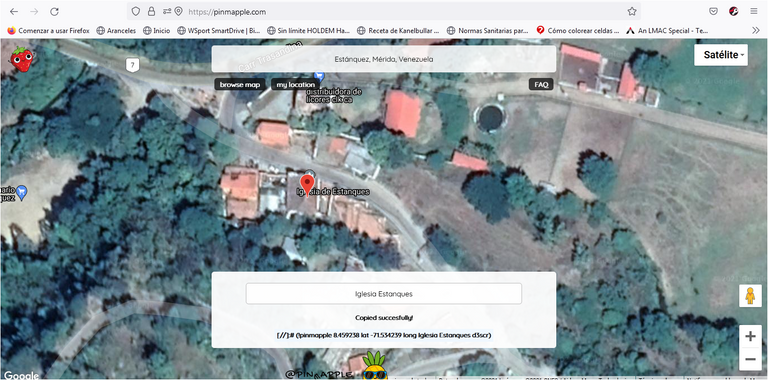 Estanques is a parish belonging to the Sucre Municipality of the State of Merida, gateway to the Pueblos del Sur, is a small old town, consisting of a main street, where what mainly draws my attention is the architecture of their houses, are old houses, colonial, very well preserved, built with gable roofs, earthen walls and wooden columns and beams. To walk through these streets is to walk through the Colonial Venezuela, the Venezuela of the XVIII century.
Estanques es una Parroquia perteneciente al Municipio Sucre del Estado Mérida, Portal de entrada a los Pueblos del Sur, es un pequeño pueblo antiguo, que consta de una calle principal, donde lo que principalmente llama mi atención es la arquitecturas de sus casas, son casas antiguas, coloniales, muy bien conservadas, construidas con cubiertas de techo a dos aguas, paredes de tierra y columnas y vigas de Madera. Pasear por estas calles, es pasear por la Venezuela Colonial, la Venezuela del Siglo XVIII.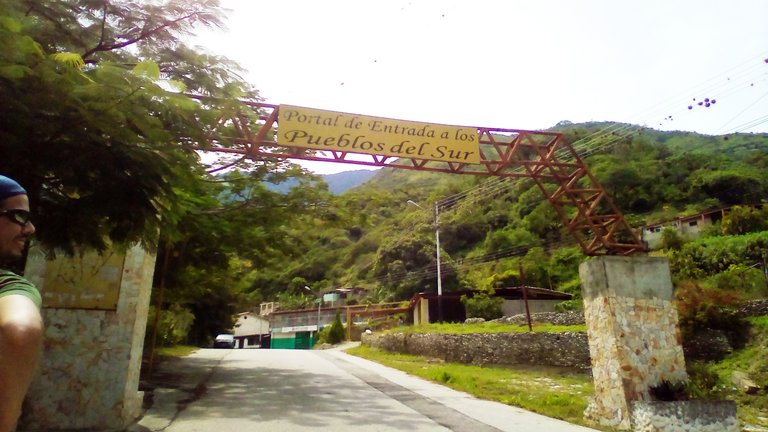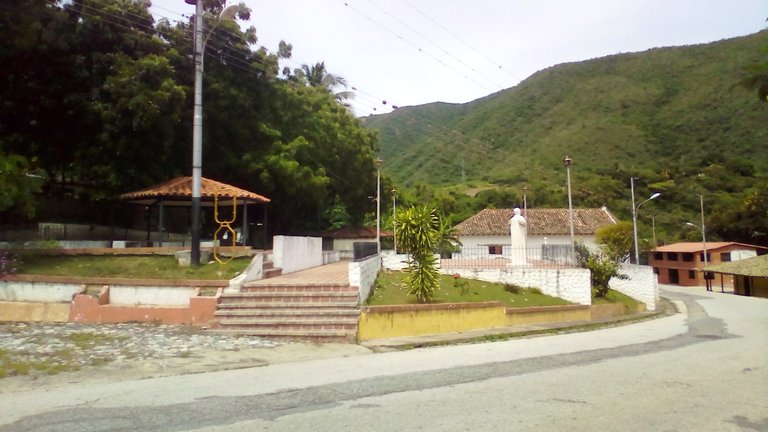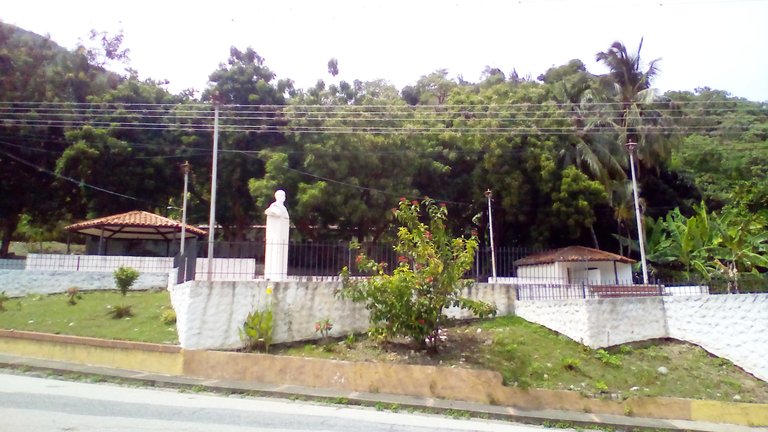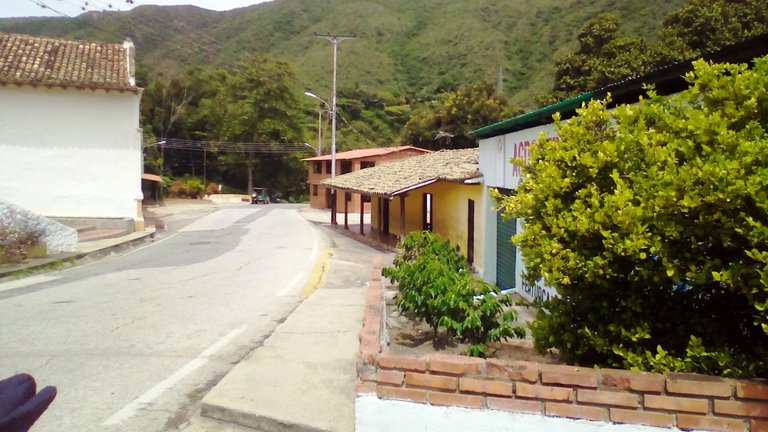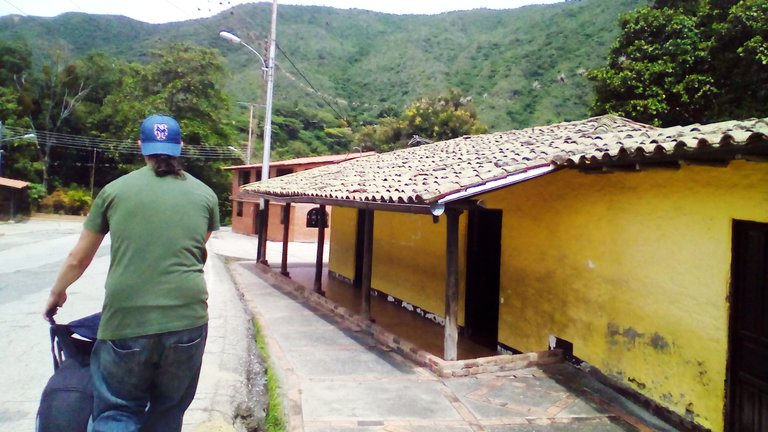 Within its buildings, the Chapel of the Santa Cruz de Estanques, currently known as the Urbina Chapel, stands out, this chapel has great importance, from the architectural and historical point of view, since it is one of the oldest buildings of wall, wood and tile, built by Mrs. Maria Ramirez de Urbina known as the "Queen of Estanques" in the year 1720 and declared a national monument in 1960.
Its main feature is an altarpiece carved in wood gilded with fire, this time we did not enter the interior of the chapel, we were exhausted I hope to do it on a next trip, but you can see some pictures in this
article
and learn a little of its history. Since I was a child I always heard that this altarpiece was a gift from King Carlos III to Mrs. Maria Ramirez de Urbina, who was the owner of the Hacienda that now makes up this town. There were also several gold pieces and relics, which have been stolen over time. 😔
Dentro de sus edificaciones, destacan la Capilla de la Santa Cruz de Estanques actualmente conocida como Capilla la Urbina, esta capilla tiene gran importancia, desde el punto de vista arquitectónico e histórico, ya que es una de las edificaciones más antiguas de tapia, madera y teja., construida por doña; María Ramírez de Urbina conocida como la "Reina de Estanques" en el año 1720 y declarada monumento nacional en 1960..

Su principal característica esta en un retablo tallado en madera dorada al fuego, en esta oportunidad no entramos al interior de la capilla, estábamos agotados espero hacerlo en un próximo viaje, pero pueden ver algunas fotografías en este

articulo

y conocer un poco de su historia. Desde niña siempre escuche, que este retablo fue un regalo del Rey Carlos III a la Sra. María Ramírez de Urbina, quien era la dueña de la Hacienda que ahora conforma esta población. Además existían varias piezas y reliquias de oro, las cuales han sido desvalijados con el tiempo. 😔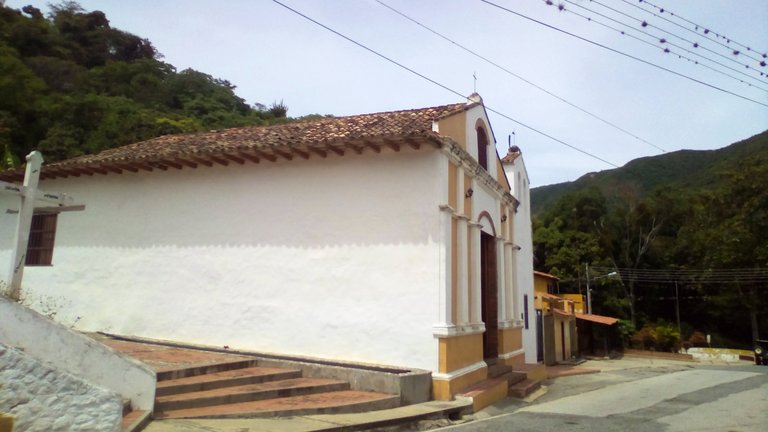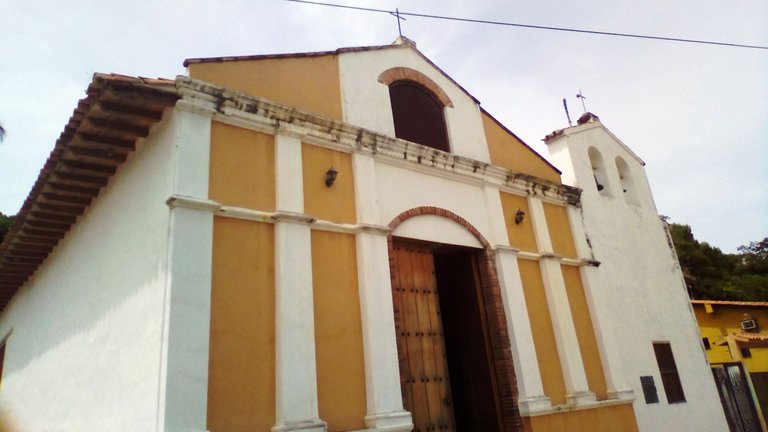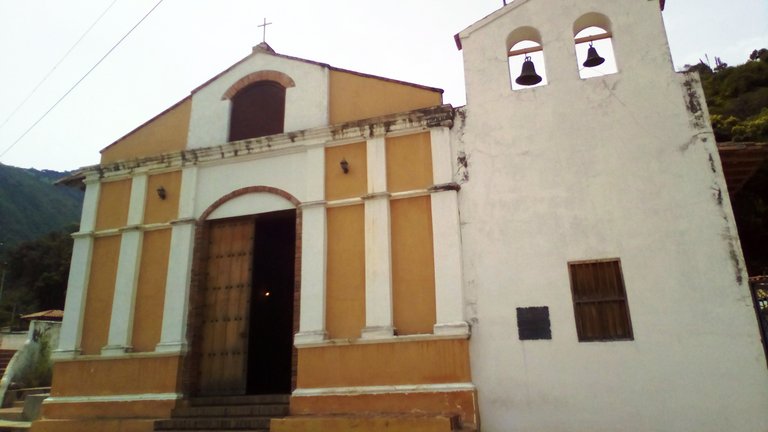 Definitely Estanques is a small town worth visiting, also in it is located a Recreational Center that has attracted tourism to the area, possibly later I will tell you about this place, After resting for a while in Estanques, we took the bus that would finally take me home, ending this trip, for my land and my roots. You can see the first part of my trip in the following publication.
Definitivamente Estanques es un pueblito digno de visitar, además en el está situado un Centro Recreacional que ha atraído el turismo a la zona, posiblemente después les hable sobre este lugar, Después de descansar un rato en Estanques, tomamos el autobús que finalmente me llevaría a casa, finalizando este viaje, por mis tierras y mis raíces. Puedes ver la primera parte de mi viaje en la siguiente publicación.
El Hato, A Charming Town in Merida, Venezuela.

Fill your life with magical memories and great moments, enjoy the majestic beauty of nature, breathe, laugh, live, stay safe and be happy.... And if someday you find yourself in Merida, Venezuela, visit its picturesque towns, you will not cease to be surprised. .
Llena tu vida de mágicos recuerdos y grandes momentos, disfruta de la majestuosa belleza de la naturaleza, respira, ríe, vive, mantente a salvo y se feliz.. Y si algún día te encuentras por Mérida, Venezuela, Visita sus pintorescos pueblos, no dejaras de sorprenderte.
---
Mi idioma es el español por tanto uso el traductor DeepL, en su versión gratuita, las imagenes son de mi galería,:
My language is Spanish so I use the translator DeepL, in its free version, the images are from my gallery,: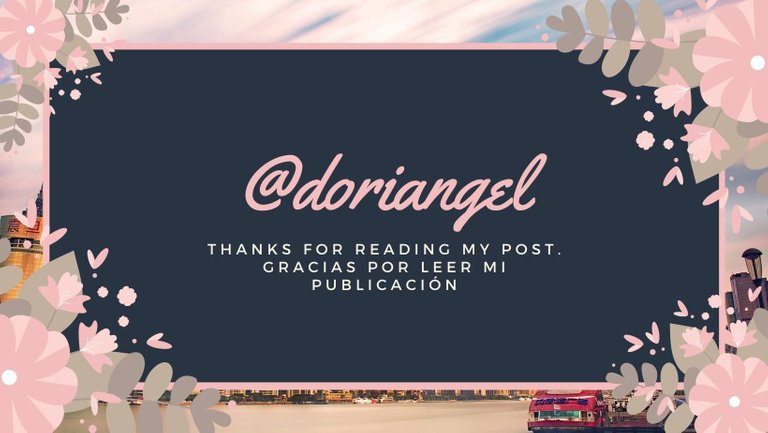 ---
---