SUPER torta! ITA - ENG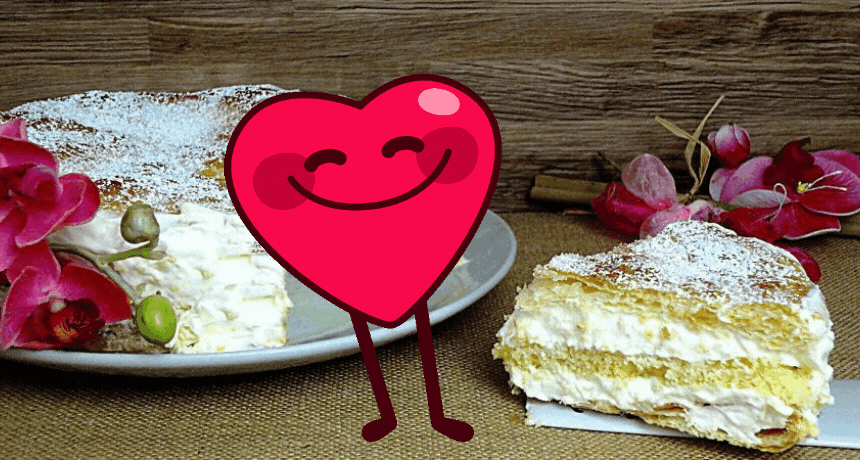 foto brunhilda cela
La crema di questa torta "Diplomat" viene utilizzato soprattutto per preparare la Diplomat Cake (o noodle cake) che è composta da strati di Petash #Sfoglia e #Pan di Spagna ripieni di questa crema (spesso aromatizzata al liquore) e spolverata di zucchero a velo.
La crema Diplomat consiste nell'unire due delle creme più utilizzate per i dolci: la crema pasticcera (composta da latte, farina, uova e zucchero) e la crema chantilly (composta da pana, zucchero a velo e vaniglia).
Ricetta: Crema Pasticceria.
Ingredienti per Crema Pasticceria 500gr.
500 ml. latte intero (2 tazze in media)
2 cucchiai pieni di farina o amido
6 cucchiai pieni di zucchero
6 tuorli d'uovo
profumo: vaniglia / scorza di limone / scorza d'arancia
Per prima cosa, mettiamo il latte a scaldare a fuoco moderato oltre a un bicchiere di cui avremo bisogno in una fase successiva. Lasciamo sul fuoco per qualche minuto e poi lo rimuoviamo rimuoverlo aggiungendo aroma di vaniglia o altri aromi. In una ciotola (non di alluminio) sbattete i tuorli con lo zucchero aiutandovi con un mixer, aggiungete la farina, il latte freddo che abbiamo messo da parte e continuate a sbattere. Aggiungere questa massa ottenuta al latte tiepido nella pentola, continuando a sbattere con un mixer ancora per qualche istante. (Attenzione! Se il latte non è caldo, rimetterlo sul fuoco.)
Mettere l'intera composizione a fuoco basso, mescolando di tanto in tanto con l'aiuto di una forchetta o di una frusta e lasciare agire per qualche minuto fino a quando la massa non si addensa e non si formano i granelli. Togliere dal fuoco e lasciare raffreddare la crema, mescolando di tanto in tanto.
Consiglio: Se usate la scorza di limone o d'arancia per insaporire la crema, applicate quest'ultima quando il latte è ancora freddo (all'inizio) e rimuovete quando è tiepida (alla fine).
Se volete evitare la formazione di uno "strato" sulla superficie della crema quando si raffredda, copritela con carta cellophan o un tovagliolo umido oppure versate un po' di burro in superficie.
Ricetta crema chantilly: La crema è stata creata dal francese François Vatel nel 17° secolo, è composta da pana fresco montato, vaniglia e zucchero a velo nel rapporto 5 pana e 1 zucchero. Essendo una delle creme più utilizzate in pasticceria, oltre ad essere utilizzata da sola in vari dolci, viene spesso abbinata alla crema pasticcera per formare la crema diploma. Ingredienti per 250 gr. chantilly alla crema:
250 ml. panna montata di frigo
50 gr. zucchero a velo
1/2 cucchiaino di vaniglia in polvere
In una ciotola capiente, sbattere la panna con l'aiuto di uno sbattitore elettrico alla massima velocità fino a quando non si addensa. Aggiungere lo zucchero a velo e continuare a sbattere fino a quando la crema non avrà raggiunto la densità desiderata. Infine aggiungete la vaniglia in polvere e sbattete per altri 3 o 4 secondi.
La crema chantilly può essere preparata al massimo un giorno prima dell'uso, e conservata in frigorifero coperta con carta cellophan. Se prima dell'uso notiamo che sulla sua superficie si è formato un liquido, quindi la crema si è separata dall'acqua, continuate a sbattere ancora per qualche istante fino a quando la crema sarà omogenea.
Per la torta diplomat:
2/3 Crema pasticcera
1/3 di crema chantilly
Uniamo le due creme e utilizziamo subito la Crema Diploma. Altrimenti conservatela in frigorifero coperta per 2-3 giorni.
"Diplomat" cake - English version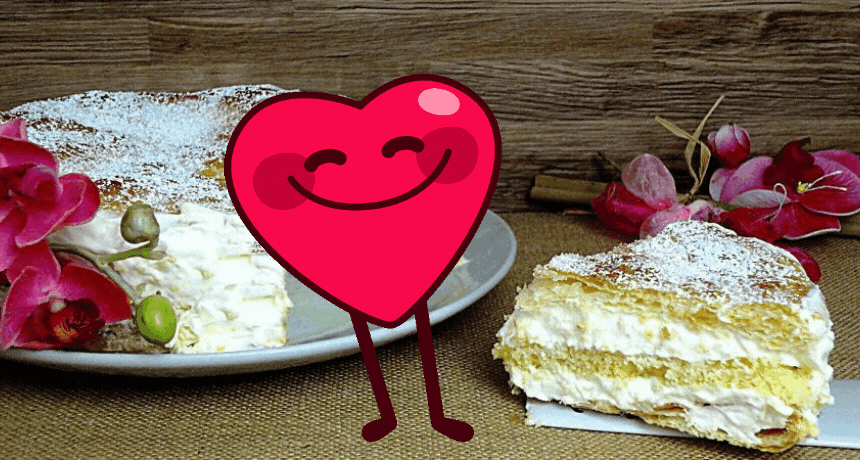 foto brunhilda cela
The cream of this "Diplomat" cake is mainly used to prepare the Diplomat Cake (or noodle cake) which is made up of layers of Petash #Spray and #Pan di Spagna filled with this cream (often flavored with liqueur) and sprinkled with sugar to veil.
Diplomat cream consists of combining two of the most used creams for desserts: custard (made from milk, flour, eggs and sugar) and Chantilly cream (made from bread, powdered sugar and vanilla).
Recipe: Pastry Cream.
Ingredients for Pastry Cream 500gr.
500 ml. whole milk (2 cups on average)
2 tablespoons full of flour or starch
6 full spoons of sugar
6 egg yolks
aroma: vanilla / lemon peel / orange peel
First, we put the milk to heat over moderate heat in addition to a glass that we will need at a later stage. We leave it on the fire for a few minutes and then remove it by adding vanilla flavoring or other aromas. In a bowl (not aluminum) beat the egg yolks with the sugar with the help of a mixer, add the flour, the cold milk that we have set aside and continue to beat. Add this mass obtained to the warm milk in the pot, continuing to beat with a mixer for a few more moments. (Warning! If the milk is not hot, put it back on the heat.)
Put the whole composition on low heat, stirring occasionally with the help of a fork or whisk and leave to act for a few minutes until the mass thickens and grains are formed. Remove from heat and let the cream cool, stirring occasionally.
Tip: If you use lemon or orange zest to flavor the cream, apply the latter when the milk is still cold (at the beginning) and remove when it is lukewarm (at the end).
If you want to avoid the formation of a "layer" on the surface of the cream when it cools, cover it with cellophane paper or a damp napkin or pour a little butter on the surface.
Chantilly cream recipe: The cream was created by the Frenchman François Vatel in the 17th century, it is composed of fresh whipped bread, vanilla and powdered sugar in the ratio of 5 bread and 1 sugar. Being one of the most used creams in pastry, as well as being used alone in various desserts, it is often combined with custard to form the diploma cream. Ingredients for 250 gr. cream chantilly:
250 ml. whipped cream from the fridge
50 gr. powdered sugar
1/2 teaspoon of vanilla powder
In a large bowl, beat the cream with the help of an electric mixer at maximum speed until it thickens. Add the icing sugar and continue whisking until the cream has reached the desired density. Finally add the vanilla powder and beat for another 3 or 4 seconds.
Chantilly cream can be prepared up to one day before use, and stored in the refrigerator covered with cellophane paper. If before use we notice that a liquid has formed on its surface, then the cream has separated from the water, continue whisking for a few more moments until the cream is homogeneous.
For the diplomat cake:
2/3 Custard
1/3 of chantilly cream
We combine the two creams and immediately use the Diploma Cream. Otherwise, keep it covered in the refrigerator for 2-3 days.
---
---