Walk to Wellington Botanical Garden and Wellington Habour
On the first day of 2022, my partner and I are going to climb the Tongariro Crossing Alpine - one of the most spectacular hikes in New Zealand. We both did this hike a few years ago, however, we always want to come back so we can see the beauty of Tongariro again.
Climbing on the first day of the year seems to have become the norm between us. In 2020, we conquered Mt Taranaki - a dormant stratovolcano in the north island - one of the deadliest in New Zealand on the first day of the new year. In 2021, we chose an easier one named Mt Holdsworth. And for 2022, we are going to climb one of the difficult one.
In preparation for the hike, I made a goal to practice climbing hills near our place for at least 1 hour every day. So today, I am going to share with you my practice session walking up hills, going through a cemetery and a university to see the botanical garden. With just over a week left until the climbing day, we decided to go further to practice endurance and flexibility.
From our house, across the main road, we reach the narrow alleys to climb the first hill. I was amazed with the painting of a Tui bird and a fantail along the way. They are my favourite birds in New Zealand.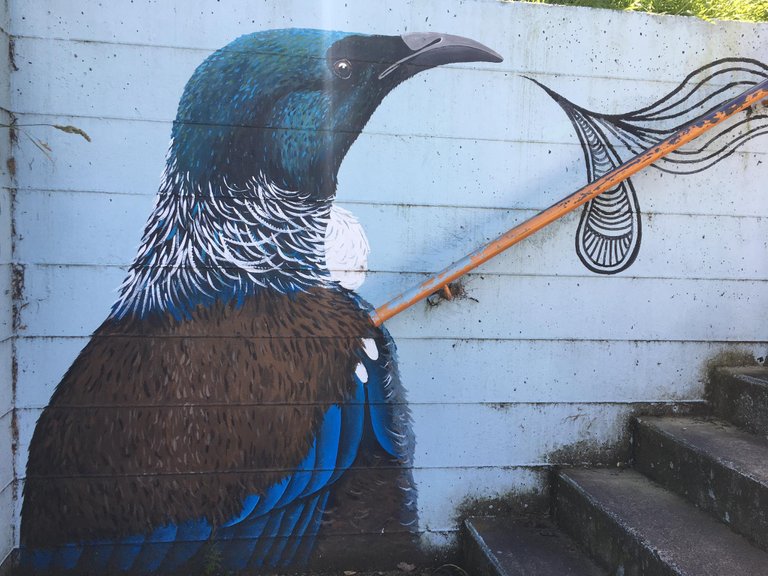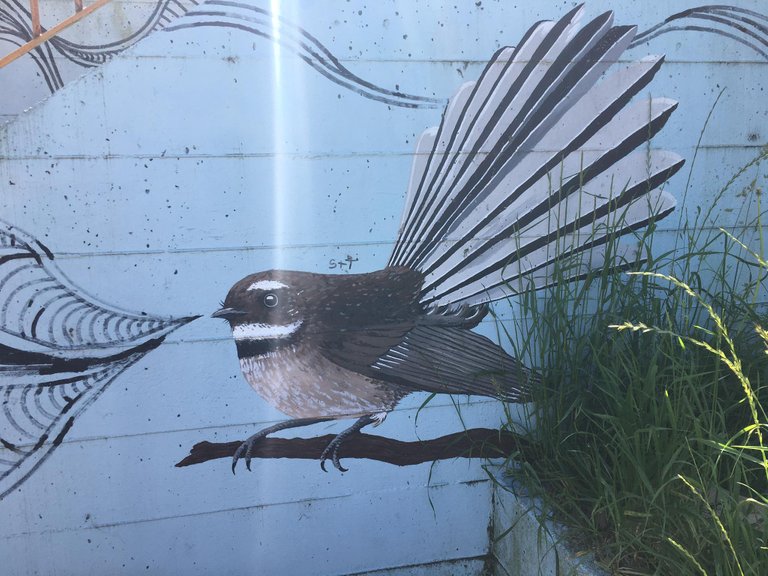 Tui and Fantail birds - beautiful paintings on the road
This is the beginning of the climb up the stairs. Even though I feel tired walking up hills, I know it will be very helpful for our endurance training.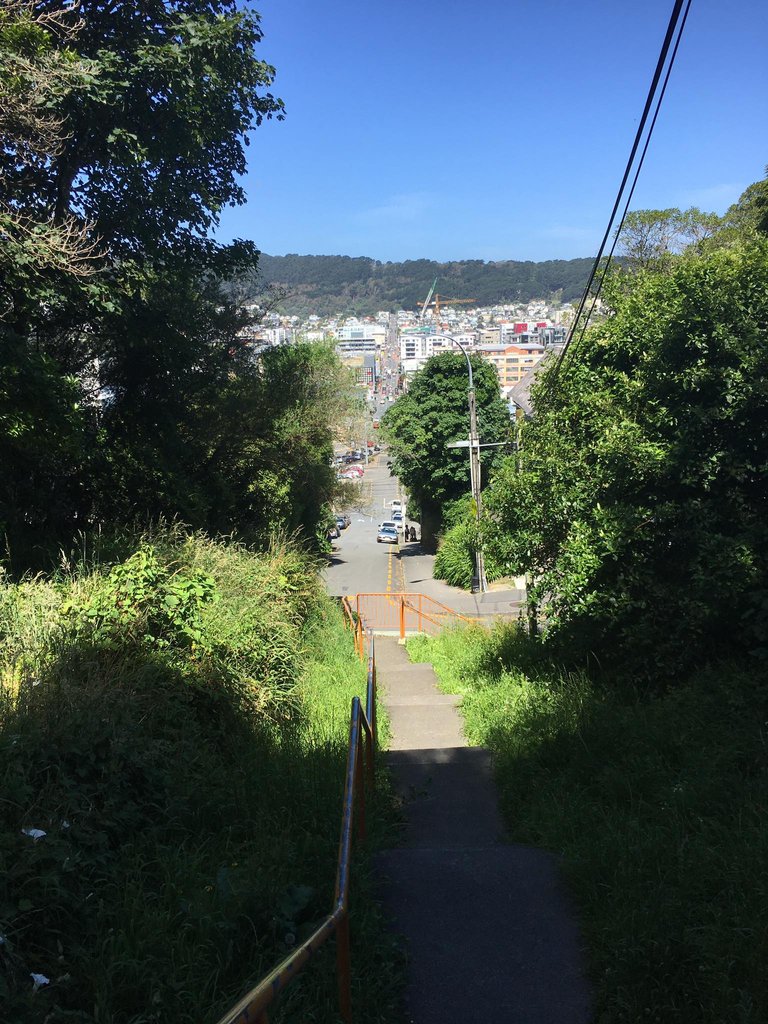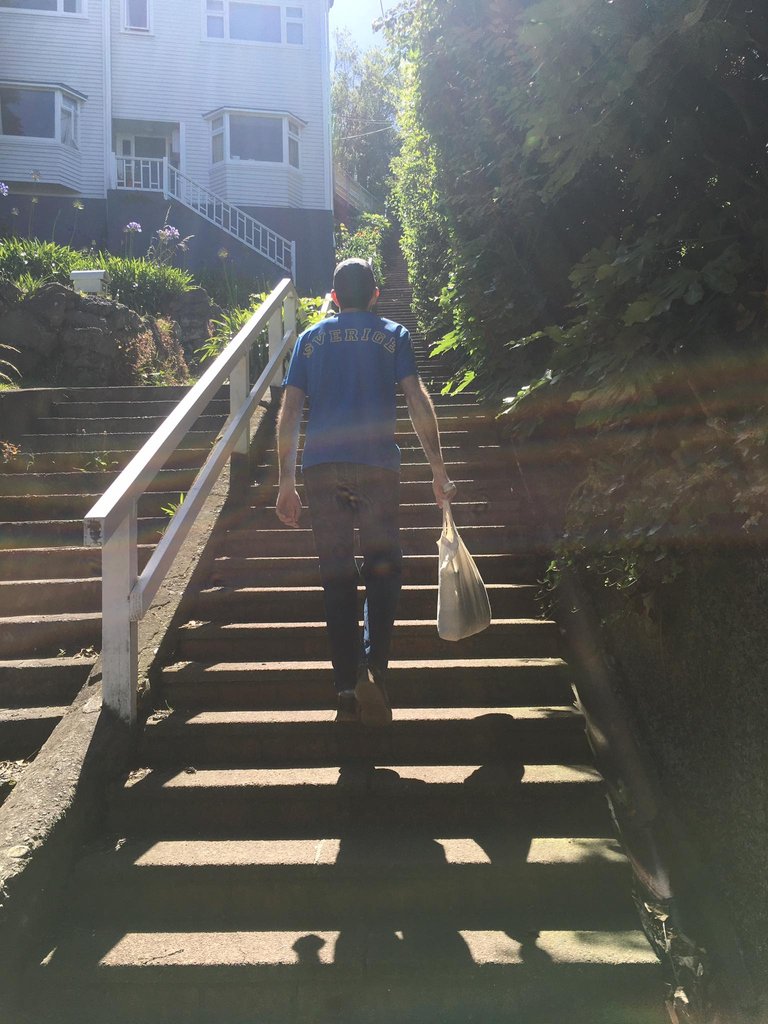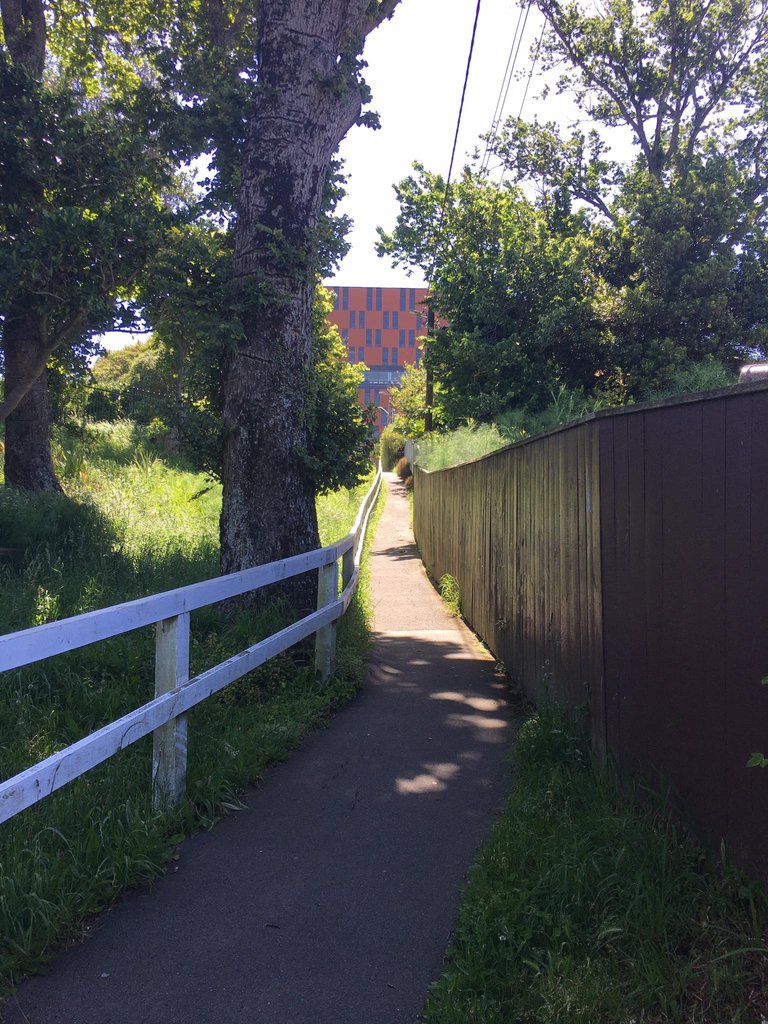 Following a small and narrow pathway to a university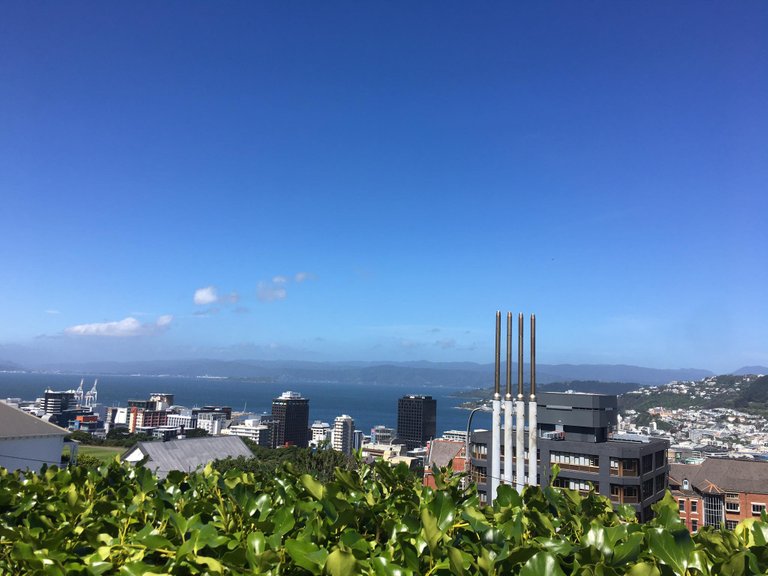 Passing through a university on the hill, I can see the city from here
We took a shortcut through a beautiful cemetery. There are lots of flowers that I like. From there, I started to see Tui birds in the botanical garden.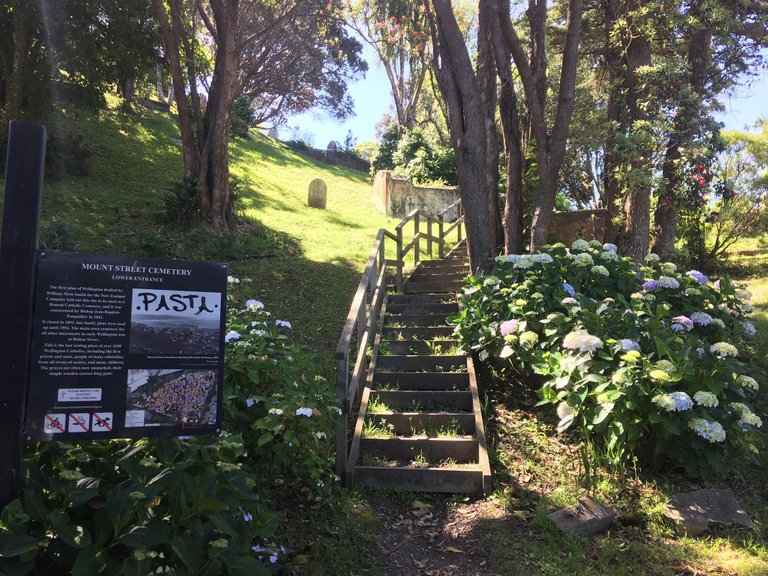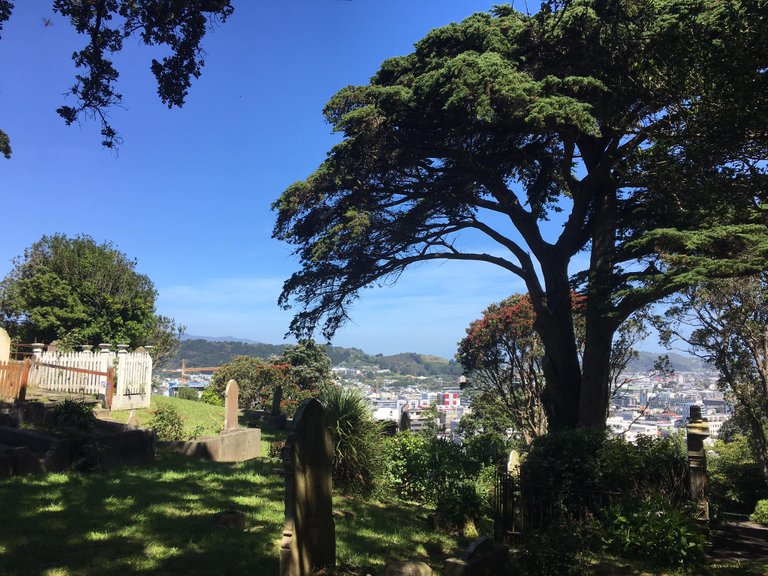 The first cemetery on the way - a quiet and peaceful place with many Tui birds around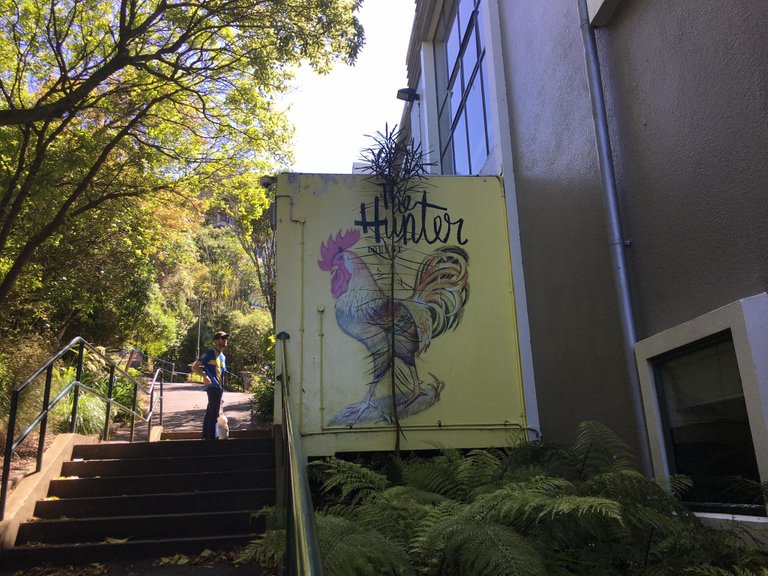 The Hunter, this is the Victorian school's event hall, I love this rooster painting.
After 45 minutes of walking up hills, we arrived at the top botanical garden. From there, we can see the whole view of Wellington city. I wanted to wait for a red cable car to go uphill so I can take a beautiful photo of Wellington with the iconic symbol. Unfortunately, there was none at that time. I didn't intend to stop for long as we were on the clock.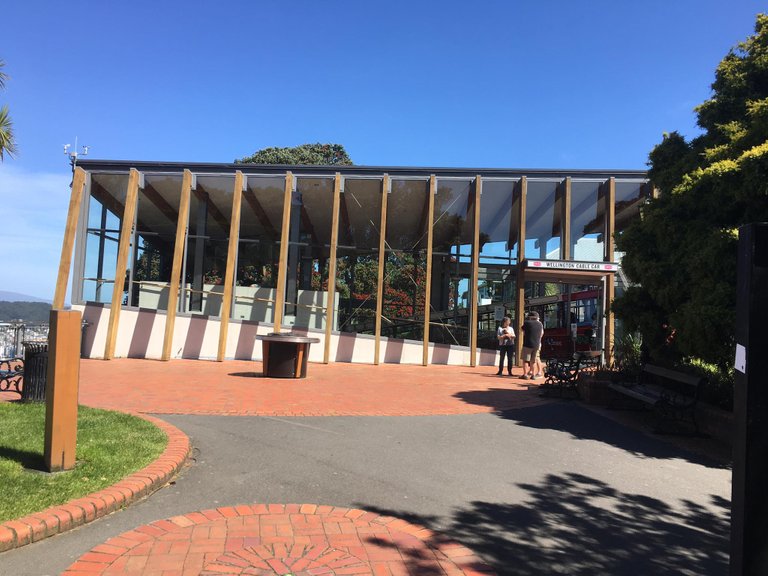 Top of the botanical garden is the cable car station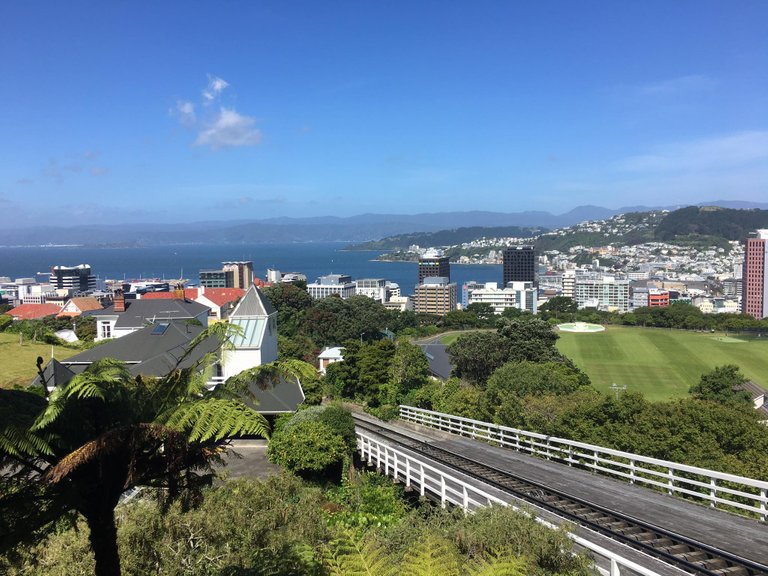 Where we could see the whole view of Wellington Habour
We've visited the central garden several times so I decided to take a different route to explore today. Before heading back down, I took some photos of the beautiful scenery there.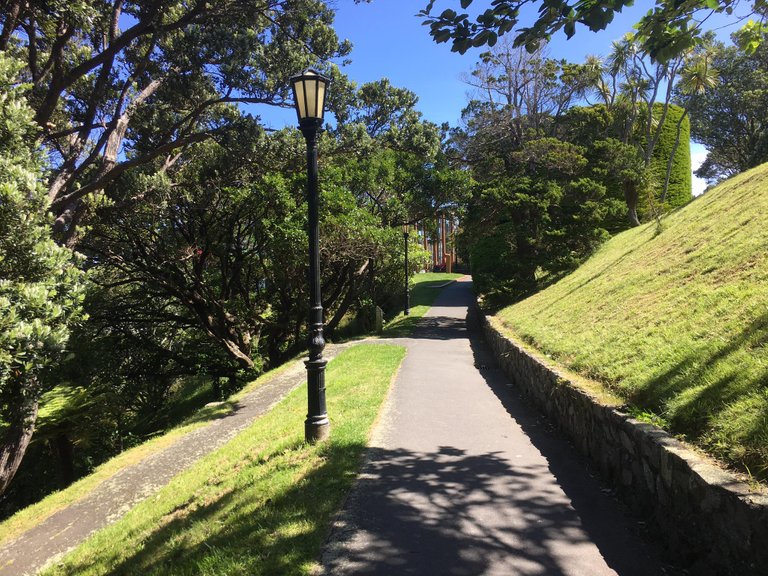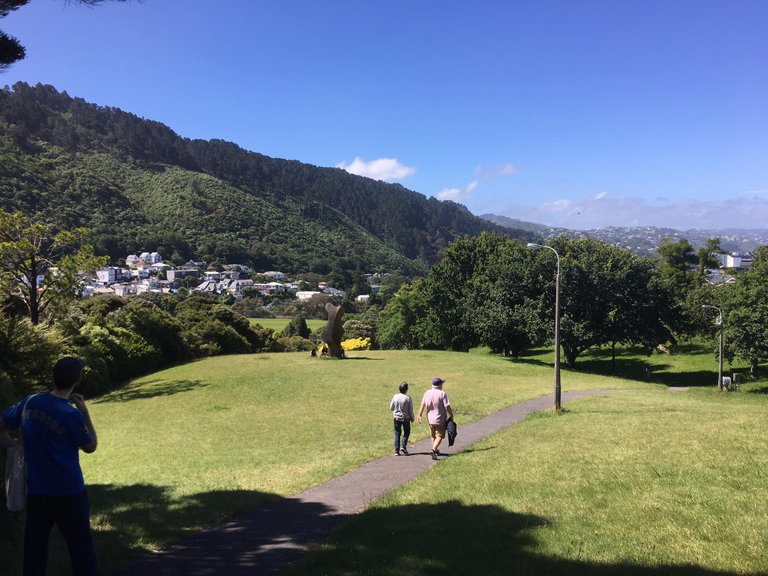 I discovered a nice park for a picnic and I am going to do a lunch picnic during the holiday
It didn't take long for us to reach the end of the botanical garden. We passed by a beautiful rose garden and a big cemetery on the way out. This is my first time seeing this cemetery. It has an interesting history, however, we didn't stop long so next time I am going to spend more time there to tell you its story.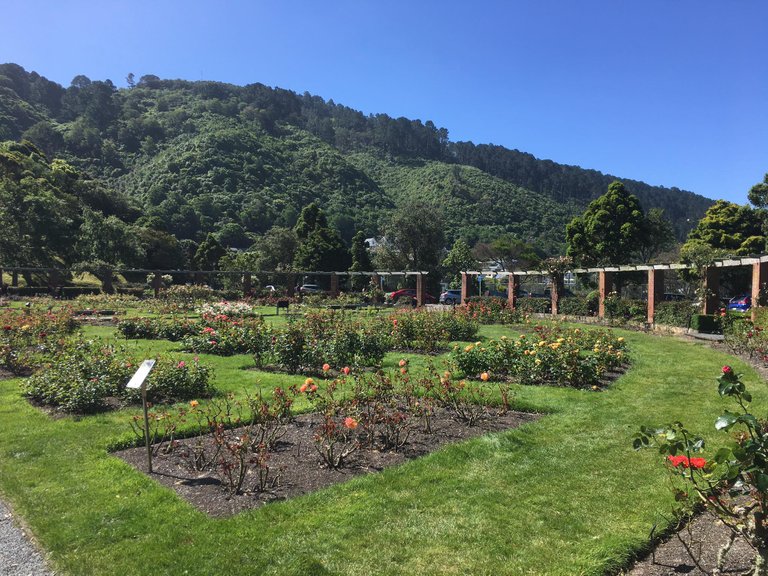 a gorgeous rose garden
As it is a beautiful day, my partner wanted to do a loopback home through the Wellington harbour. At first, I was hesitant but then I thought about the good weather doesn't last long here and I should make the most of it.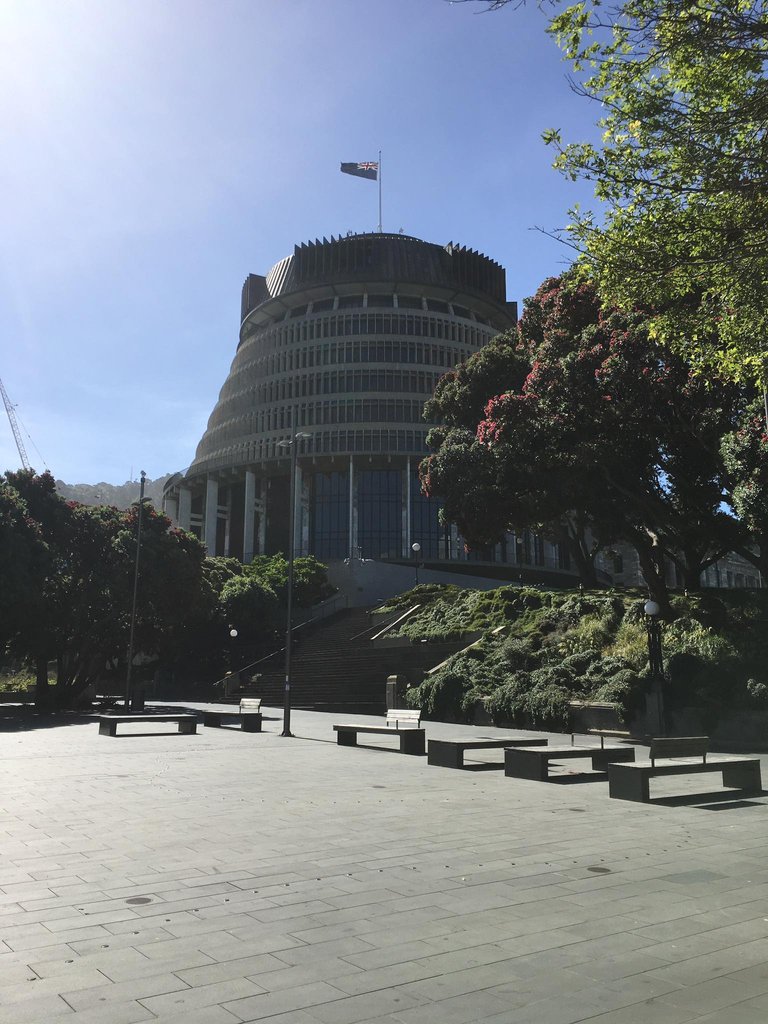 Walk past the Bee Hive - NZ parliament. A building with a weird design. Unfortunately, it was too late at that time to visit it so I am going to book a tour one day during the holiday and share it with you.
Arrived at the Habour, it is a beautiful day but we still had a bit of wind. That was why I couldn't see any stingray around.
The old crane around the waterfront caught my eyes. I think it looks like robots in cartoon movies. How awesome it is to ride this machine.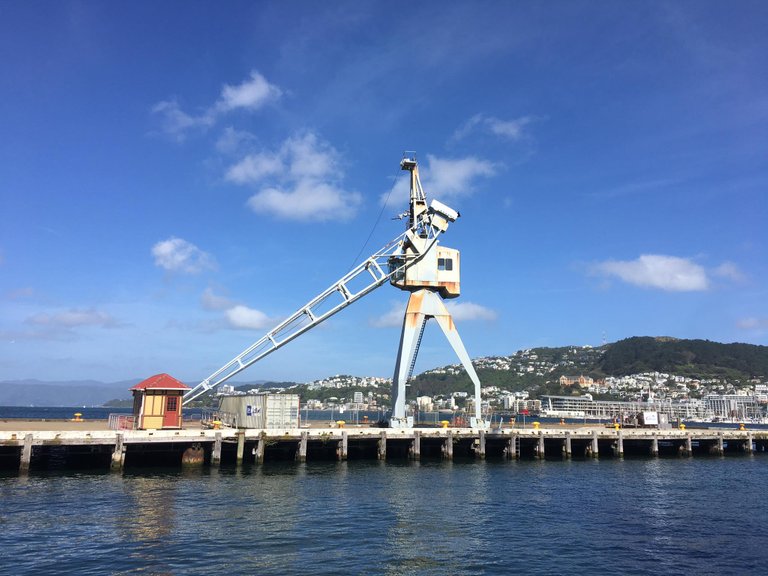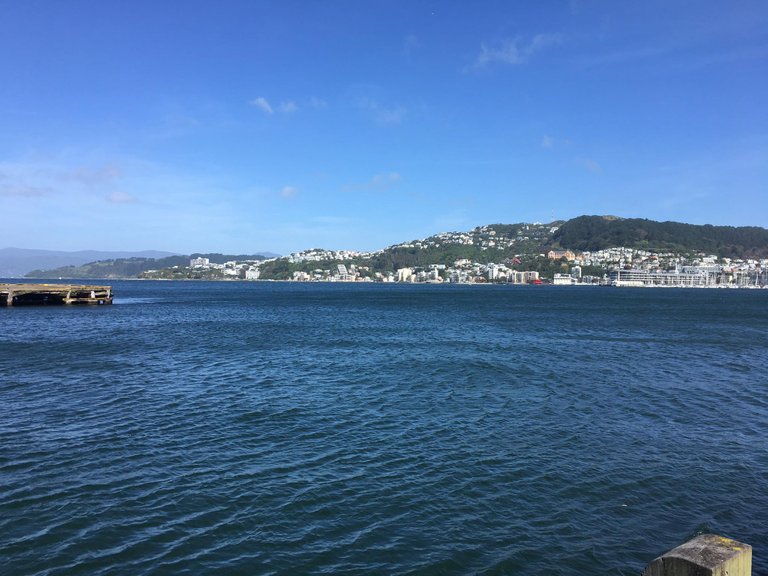 I wanted to stay a bit longer to read the history of the harbour, however, we are still on the training session and we need to keep up with our pace to arrive home on time. In the end, it took us 2 hours to complete the loop. Next time, we would like to do it in just 1.45 minutes so we can increase our limit. Wish us luck ☺️


Designed with Canva
---
---