2021 Christmas Highlights
Another Christmas season has passed, leaving behind the chaos of the holiday, Today I have a full day to just rest and have time for myself, to write and be immersed in my world.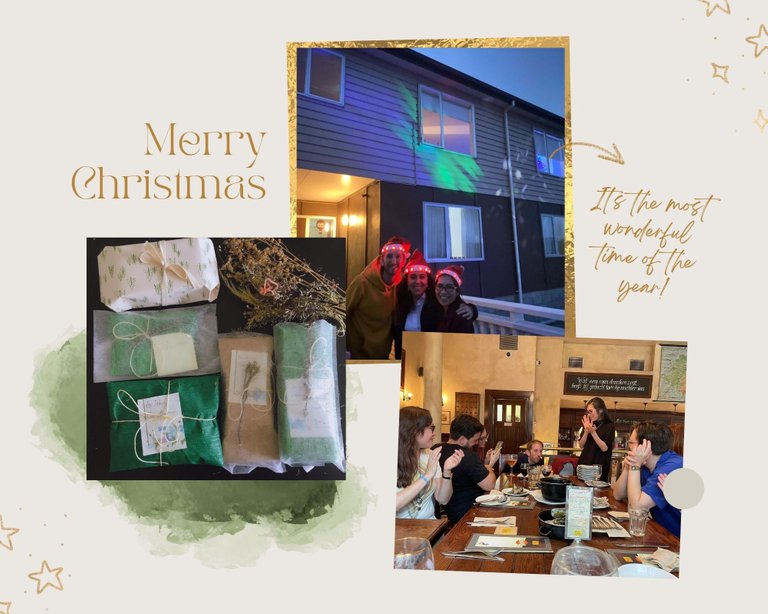 I started my day with a glass of warm honey water to keep my body warm. Summer is in full swing for the past few days in Wellington. For some reasons, I have a runny nose recently, probably due to too much sun exposure. Even though it is cool at night, during the day it is quite hot so I couldn't help but enjoying the sunlight.
Before the holiday is literally a hectic period for me. Work is still a mess due to many unfinished projects. I know these are all multi-year projects, but for me, it would be great to complete big projects at the end of the year. I will feel relax and be proud that I finished them. I can put all the worries behind to just enjoy the holiday season.
I know there are nothing to worry about. It is said that "Happiness is found on the way, not the end of the road". So
If projects are not completed yet, which means that next year there will still be great challenges for me to conquer.
In Vietnam I do not celebrate Christmas and do not have the habit of preparing gifts for this occasion. For our big holiday - Tet - we often give each other red envelopes with lucky money. I found it is easier this way. However, we don't often have joy of opening presents in Christmas.
This year is the first year we celebrate Christmas with friends. Everyone will buy gifts for each other. Since my friend's family all have young children, I also want to buy gifts for them. Because I didn't prepare in advance, I only bought gifts 2 days before Christmas. I know it's going to be a time when people go to buy presents too and it's going to be crowded. This will make shopping more chaotic.
And indeed I had a headache after the first morning when looking and choosing gifts because there are too many options and due to inexperience in preparing gifts for many people. After all, I decided to buy small gifts that I consider meaningful, things that people can use and also help small businesses.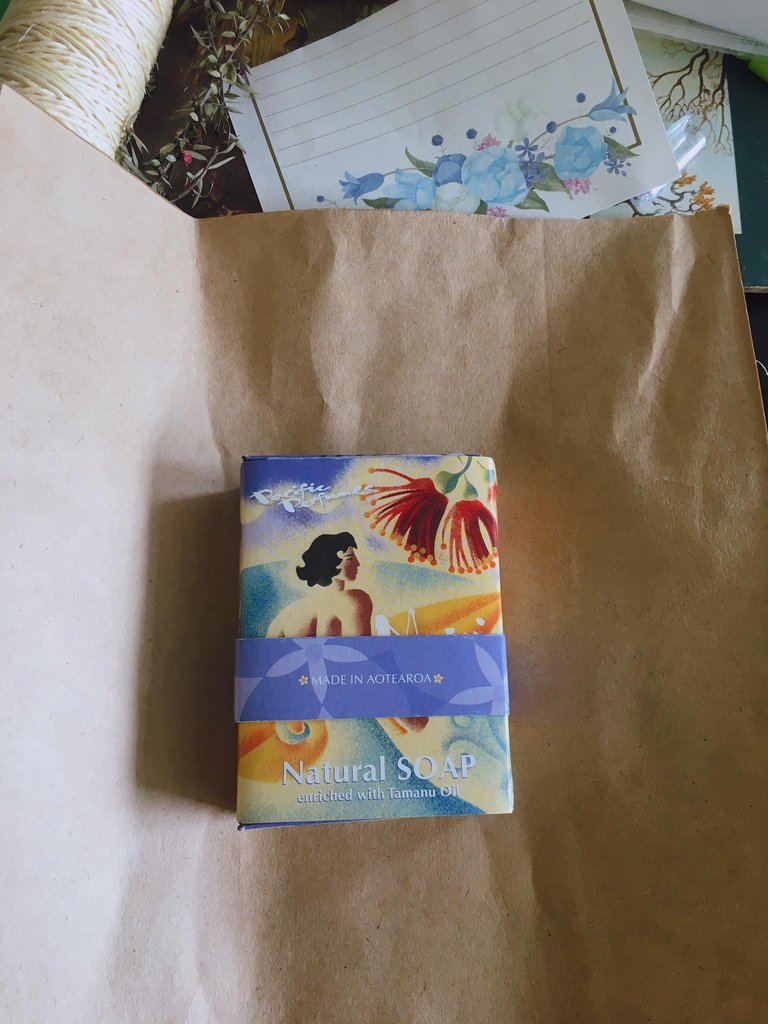 Hand-made soap from a local shop. Its smell is wonderful. I stored it in a paper bag and after giving the present, I could still smell it now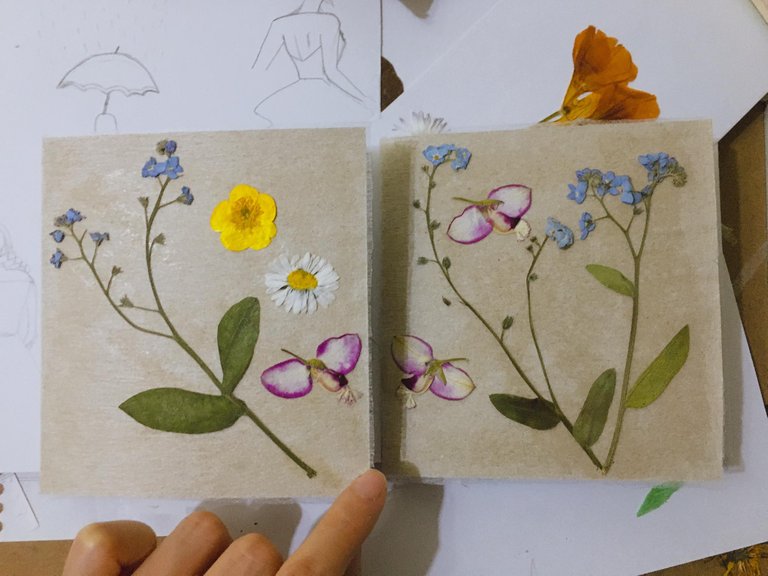 I made these cards from shopping paper bags and dried flowers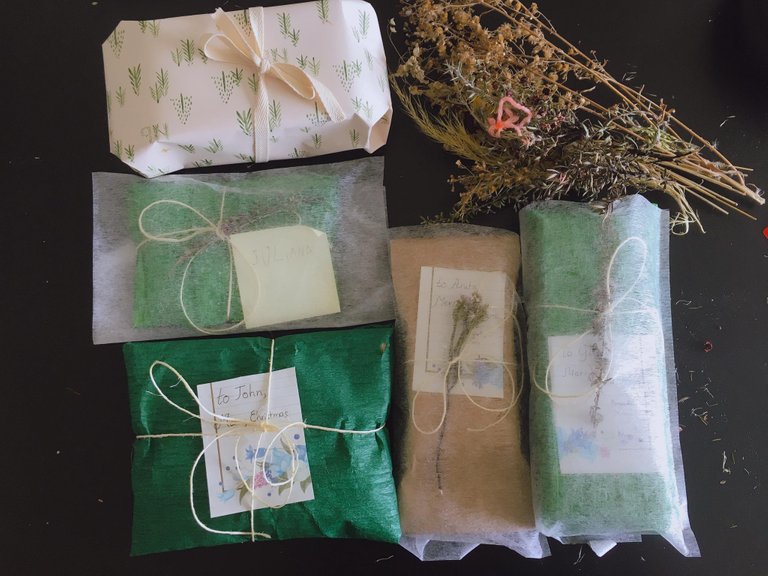 Presents I prepared for my friends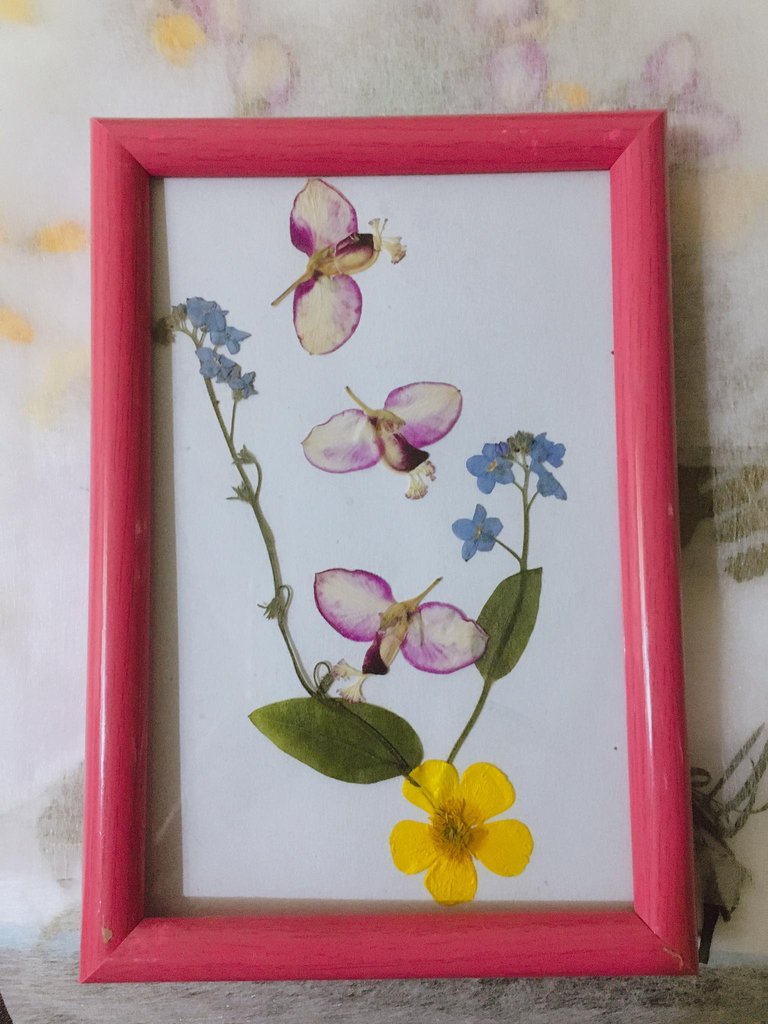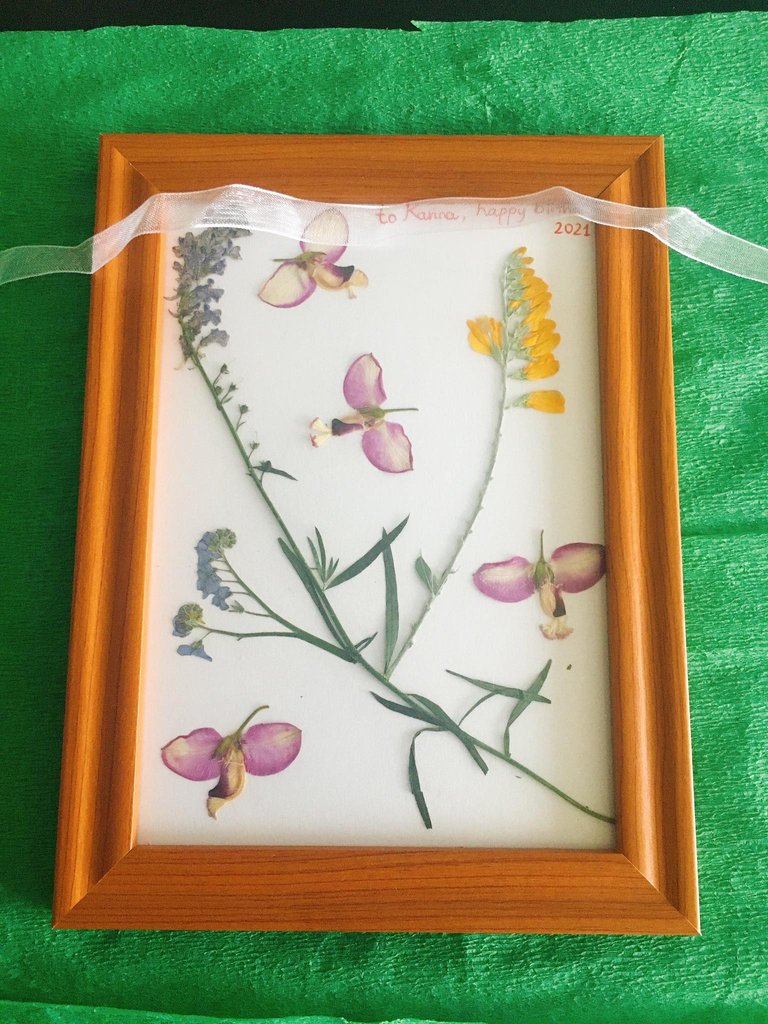 Including some photo frames
With some close friends, I make them small cards and photo frames with dried flowers instead of buying gifts that they won't use. Luckily I selected the flowers and dried them many months ago. So I just spent a little time decorating the cards and picture frames. All my friends love the lovely gifts I gave them.
As I was in a rush when I made these gifts, I didn't have enough materials like wrapping paper or wrapping ropes. Luckily we still have the shopping paper bags. I reuse them to wrap meaningful gifts. This way, we can reduce waste when giving out presents.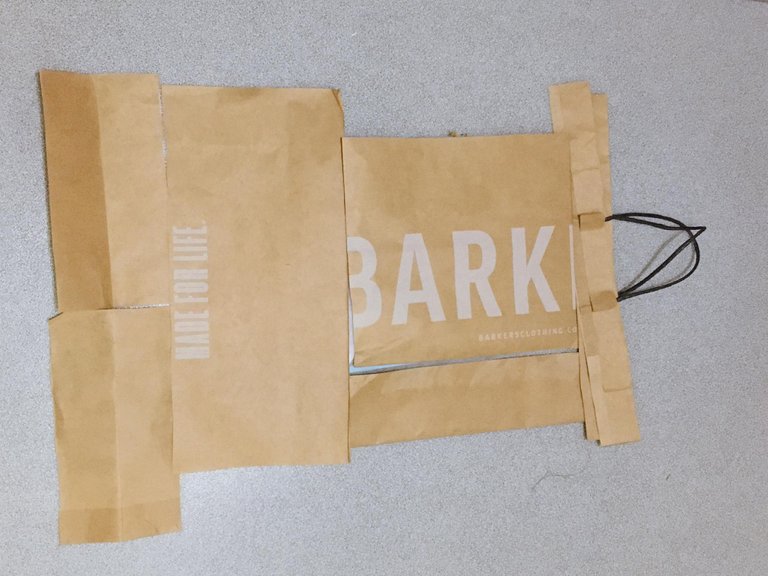 The shopping paper bag that I cut into small pieces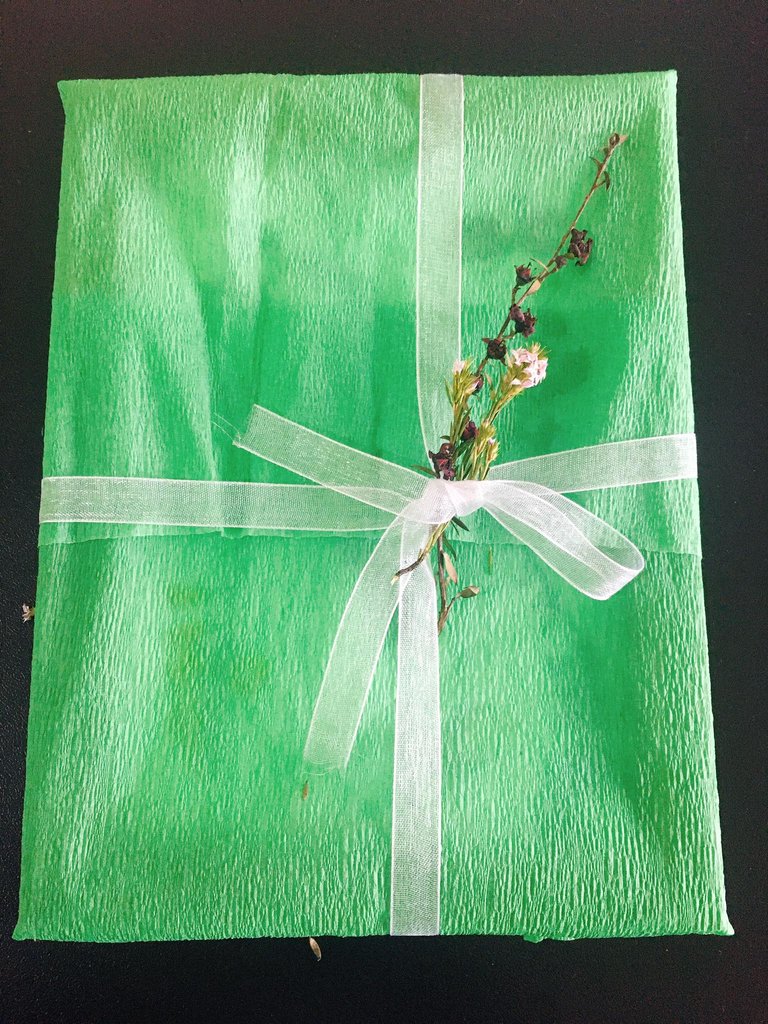 I used some dried flowers I have prepared to decorate, it brings a unique beauty to these hand-made gifts.
One more thing that keeps my pre-Christmas time quite hectic. It was a birthday celebration for my lover. His birthday is the day before Christmas. Every year only the two of us celebrate his birthday so I know it would mean so much to him if we have more friends joining. So we invited all our close friends and acquaintances.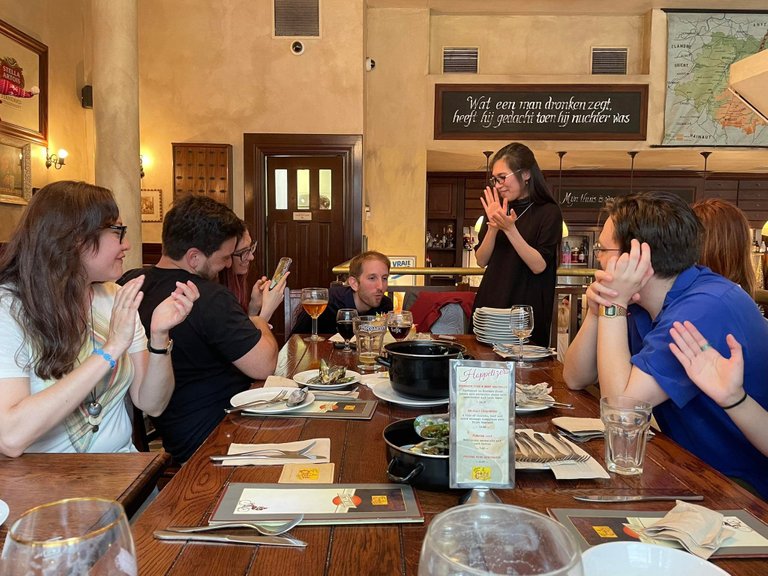 Celebrating my partner's birthday with friends
I don't think many people will come because I think everyone is busy. However, it was unexpected that everyone came to congratulate him on his birthday. I think Covid is a lucky occasion for us this year because all of our friends are here for Christmas instead of going back home. Needless to say how happy and excited my partner was and we are so grateful to all the friends who brought us happiness in this foreign land.
On the Christmas Eve, I experienced how the Argentineans celebrate Christmas for their families. Everyone will gather for dinner and spend time together. We wait until midnight to celebrate Christmas and open gifts from Santa. It's great to see the kids having fun and being happy with the presents.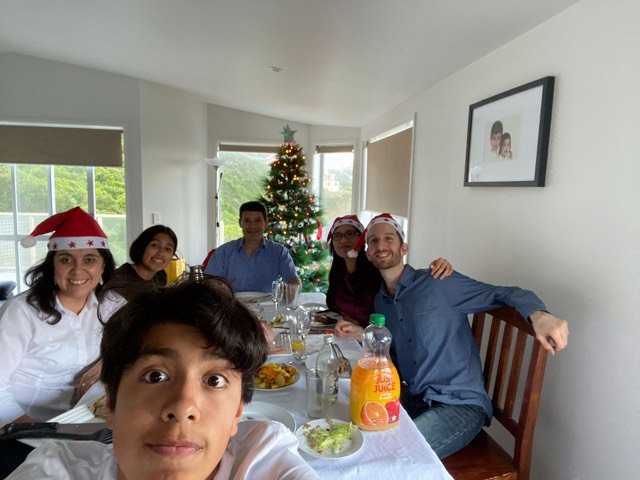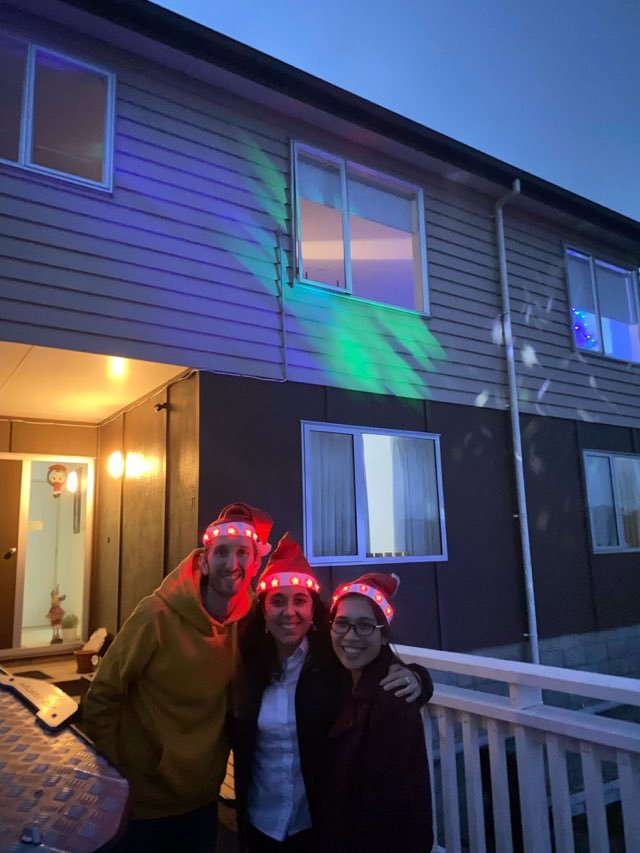 On Christmas Day, I got to know again how South Africans enjoy their christmas. Before the meal, we would open crackers together, receive small gifts, and read fun quizzes. Then together, we open gifts from Santa and enjoy delicious Christmas dishes.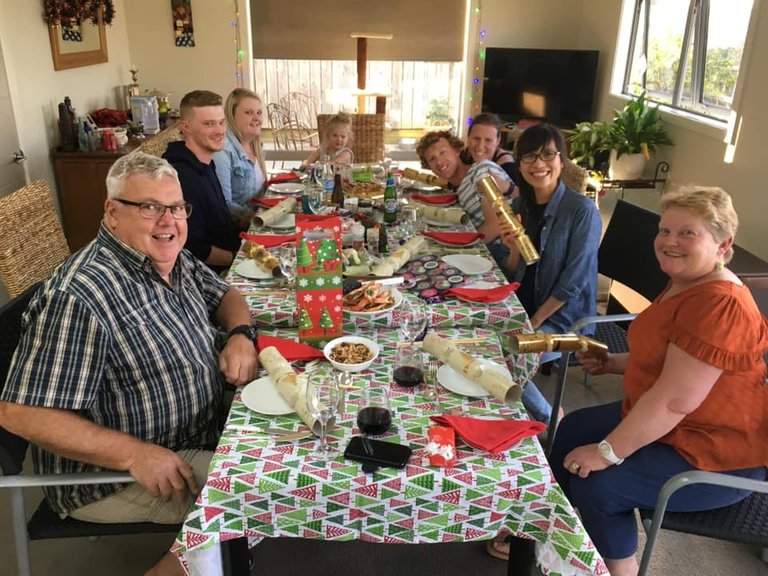 For me, this is a new experience. My family in Vietnam does not celebrate Christmas. So from a young age I was very jealous of my Christian friends because they always attended unique performances on Christmas Day. I'm always curious to know what they do, whether it is similar to our Tet holiday or not. Today, I have come to know what Christmas is and I love to be able to celebrate it in different cultures. I gradually consider it an important holiday in my year.

Wishing everyone a Merry Christmas with loved ones and a very happy and healthy New Year 2022.

Designed with Canva
---
---