Wednesday Walk - A Peaceful Walk On Homeland
Hello everyone, how are you today?
It's Wednesday again. Did you walk today? Whether it's a walk around the area where you live and work or a walk to an interesting place, share them with us. I am happy to walk with you to interesting places around the world. For me, my Tet holiday is coming to an end, which means I am about to leave my family in my hometown in the Central Highlands of Vietnam to come back to Da Nang city for my work. So today I decided to take a walk around to enjoy the beauty of my hometown, DakLak province.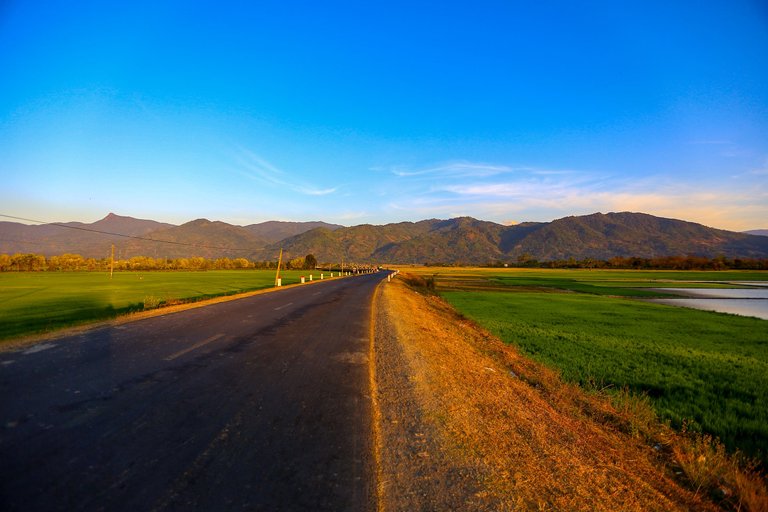 You'd probably think the terrain of my hometown wouldn't be flat because I live in the highlands. But actually, besides the mountainous terrain, we also have plains with large flat areas. And in addition to the large farms of industrial crops such as coffee, pepper, rubber, cocoa, ... endowed by fertile basalt red soil, we also have vast rice fields. In my hometown, rice is grown in flat valleys between the mountains, where water stagnates making them ideal places for rice to grow. Walking among the vast rice fields, smelling the fragrant rice and breathing in the fresh air always gives me a feeling of freshness.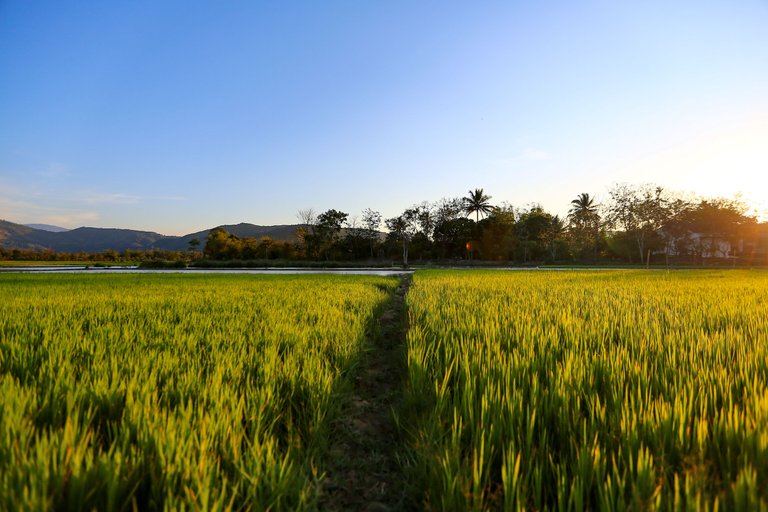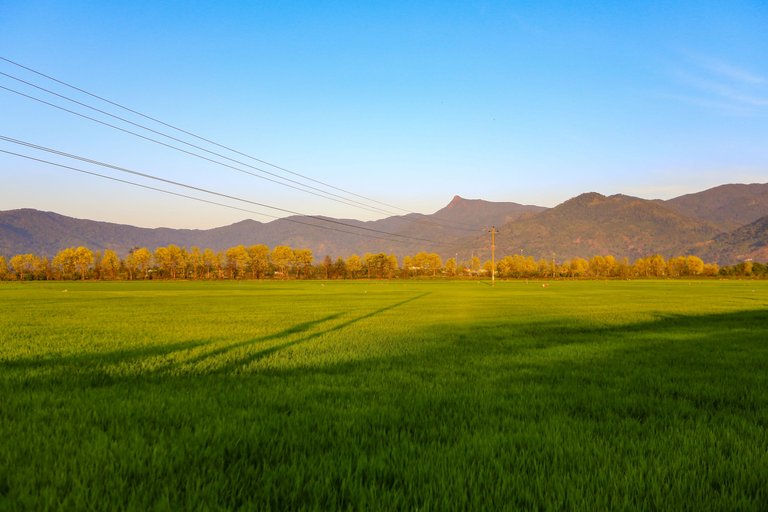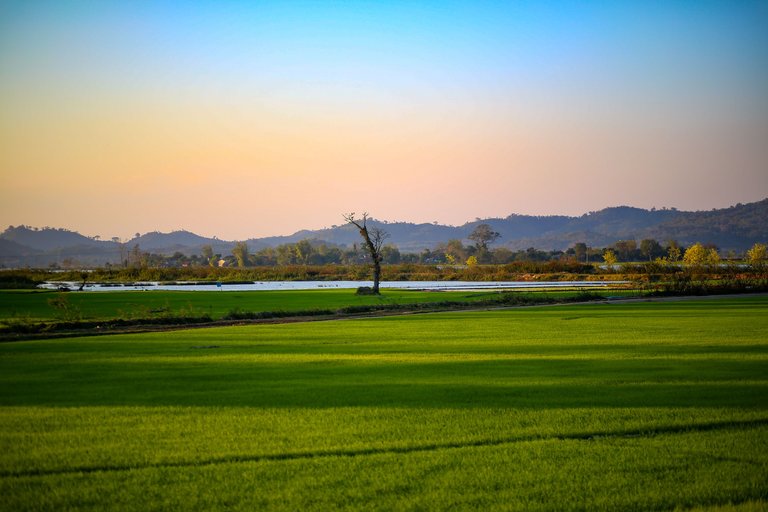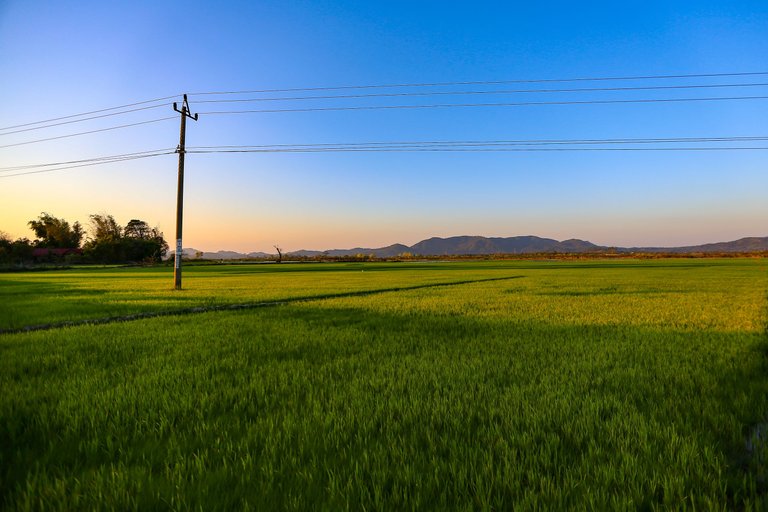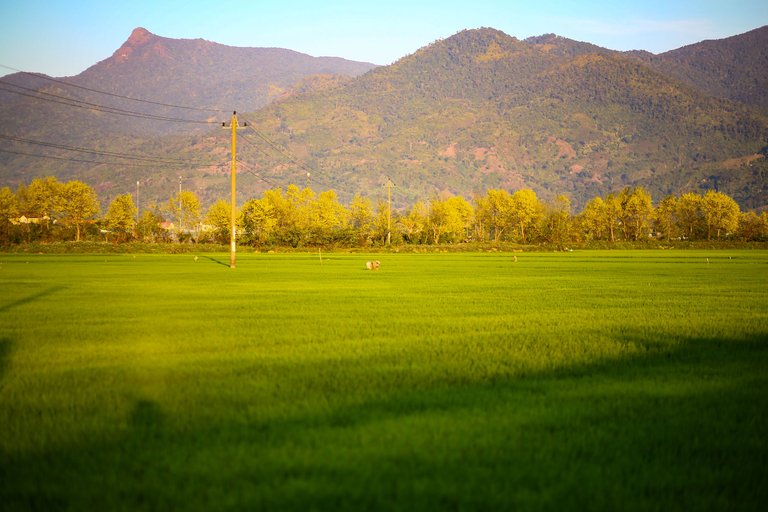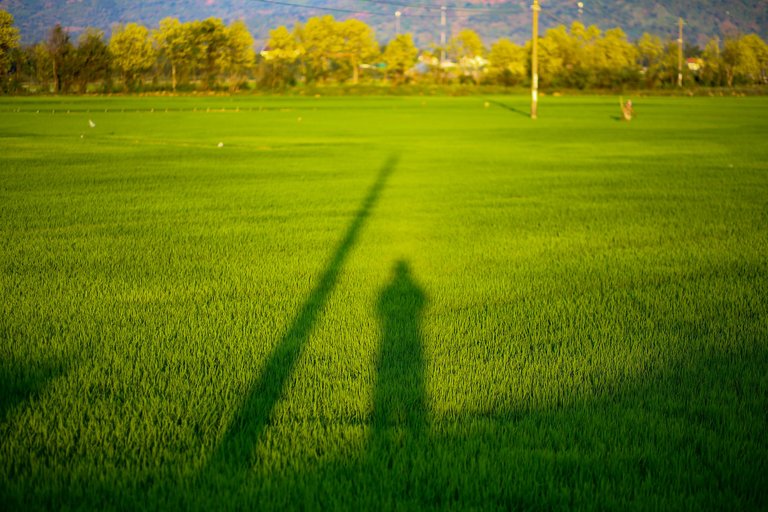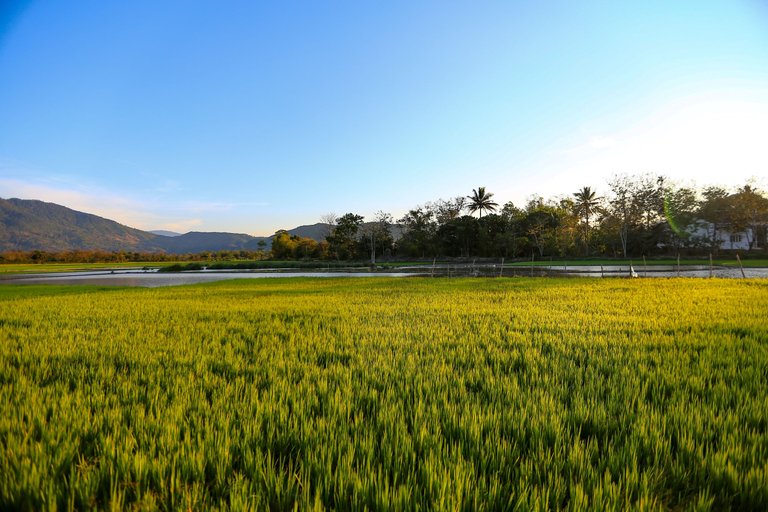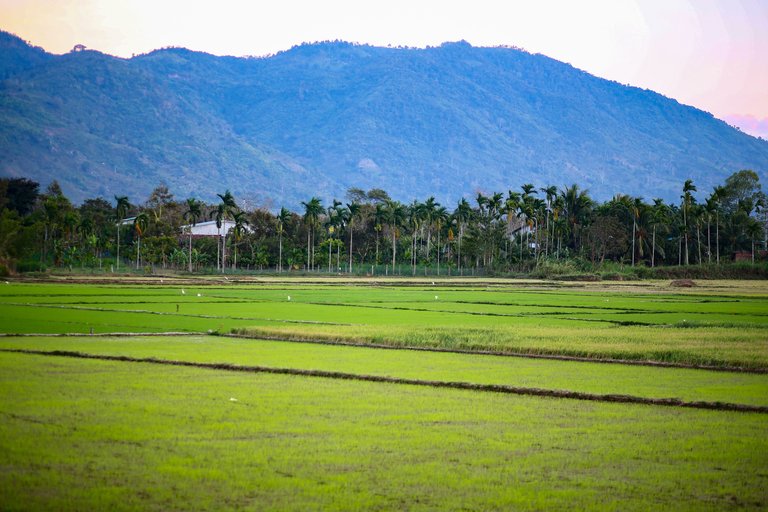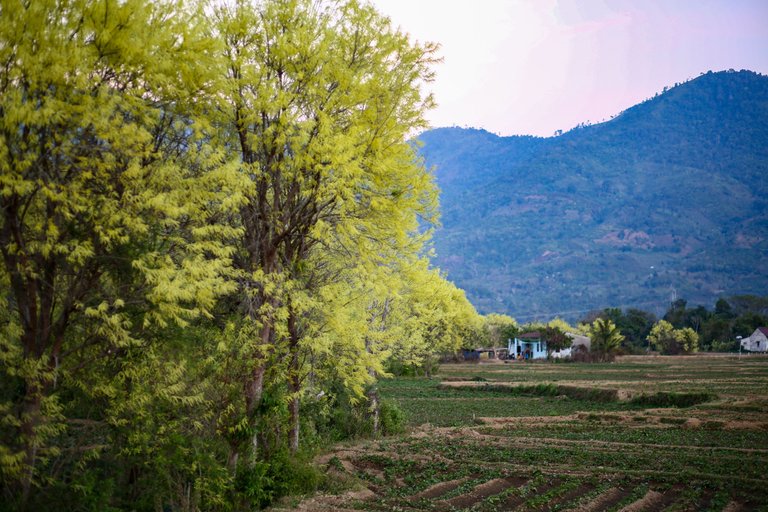 And the time I chose to walk around is in the late afternoon because in my opinion, the afternoon sun in my hometown is the most beautiful compared to other places I've been to. The afternoon sun in my hometown has dark yellow and it gradually turns orange and red. I think maybe we live up high, we are closer to the sun so we are given that color of sunshine. The afternoon sun covers everything with a shimmering coat and makes them more beautiful and poetic.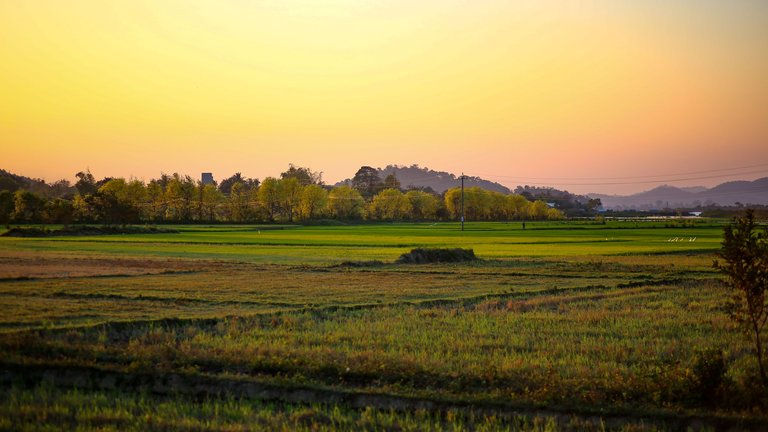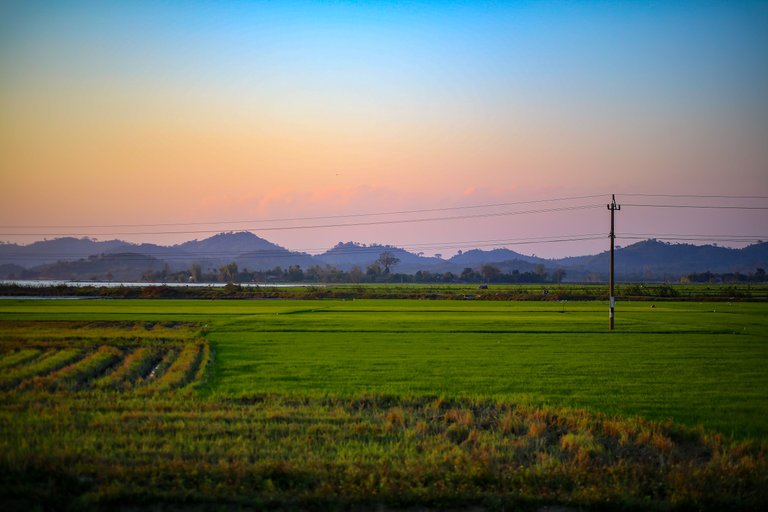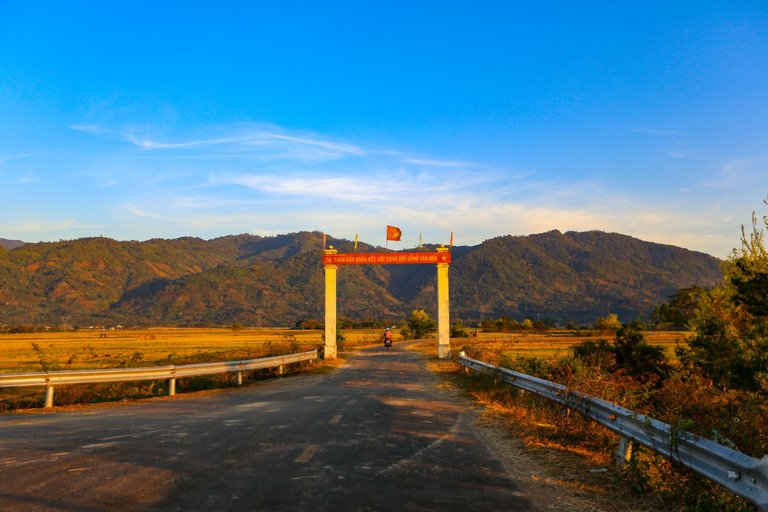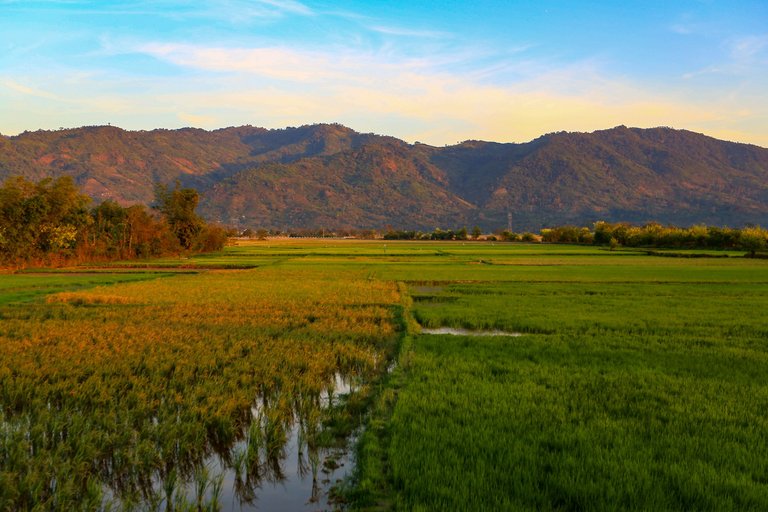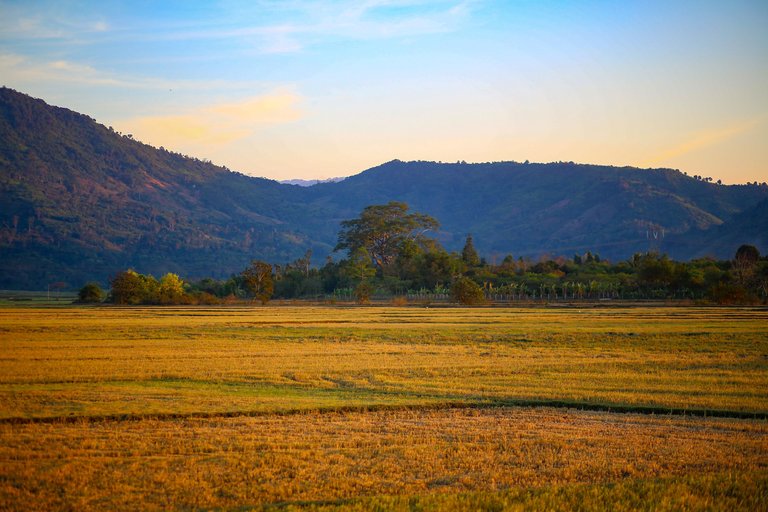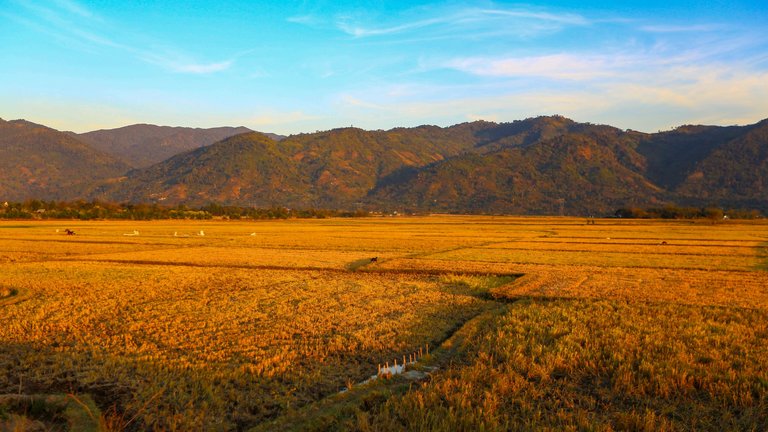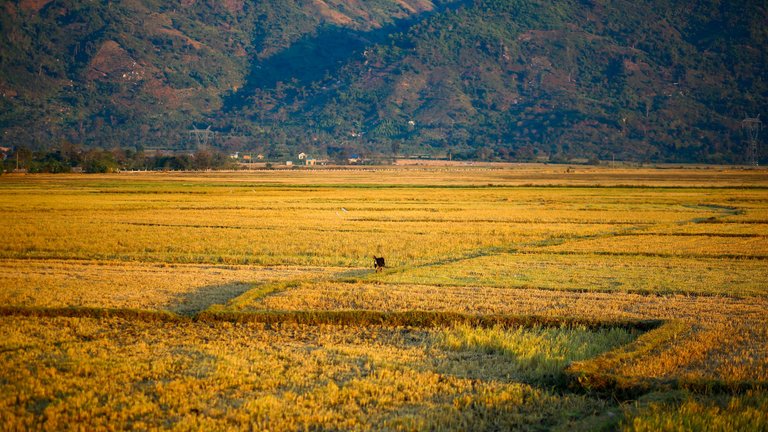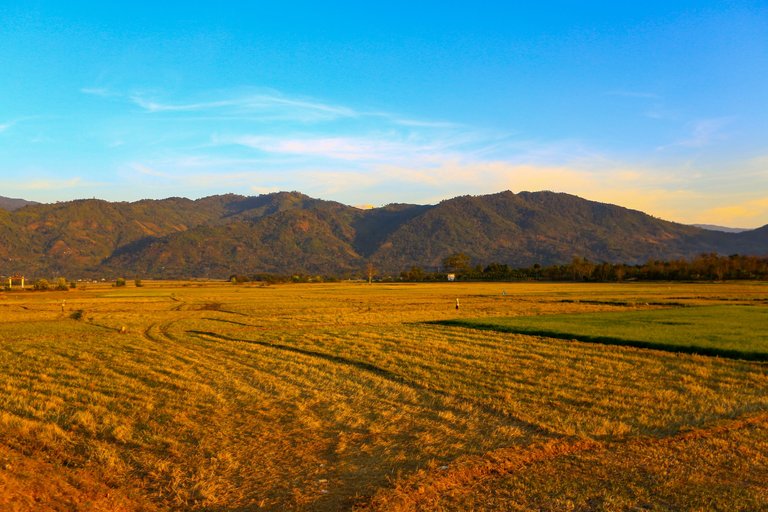 I also encountered the type of vehicle typical of my hometown. I don't know if you've seen them before, but you can find them everywhere in my hometown because they are suitable for the terrain in my hometown and the prices are affordable. Basically, they are like the bullock carts of the old days, the difference is that people have replaced the cow with an oil-powered locomotive. I know they are quite noisy and polluting but nonetheless they are still a favorite type of vehicle in my hometown and also a part of my memory.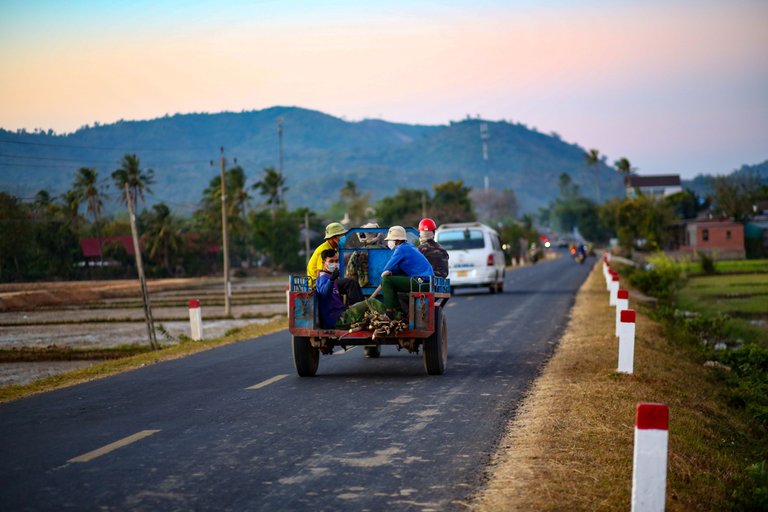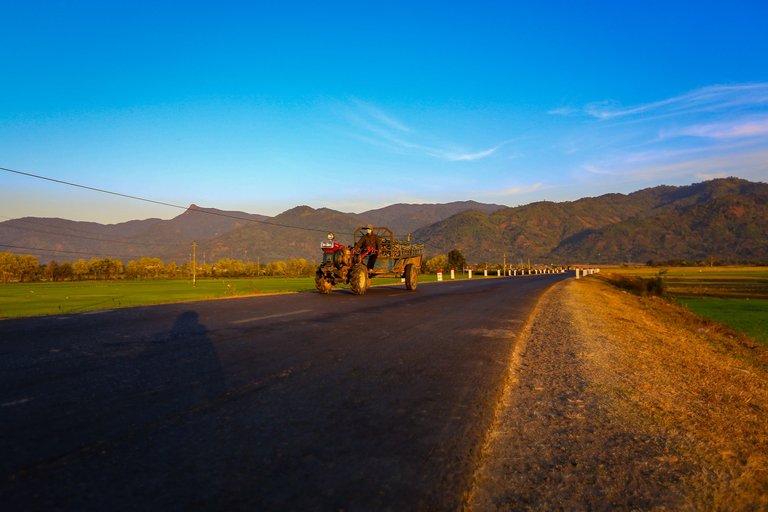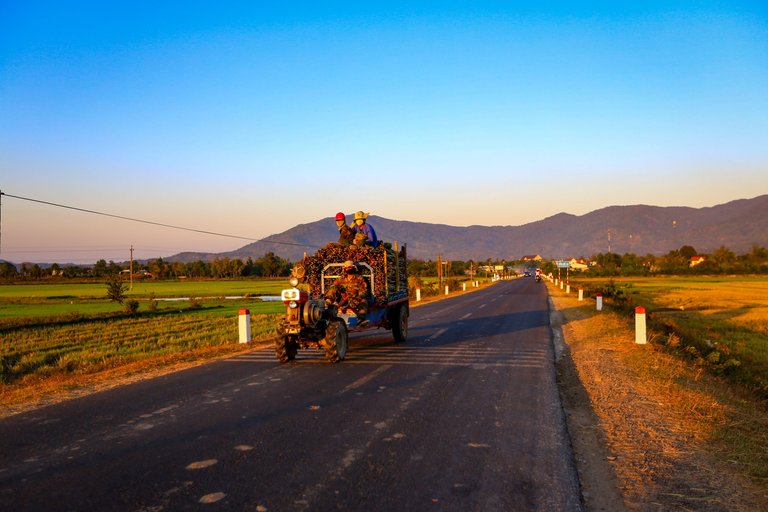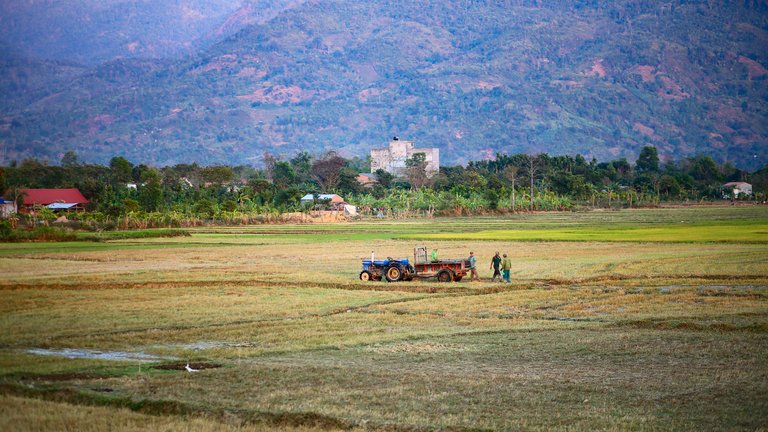 I also came across images that reminded me of my childhood. When I was a kid, I used to gather with my friends to play soccer in the fields in the afternoons. I really miss those days. We have always been eager to wait until late afternoon to be able to play football together. It seemed a game, sport and entertainment only at the time. There have been traumas and conflicts, but we are all very happy to remember those times. I am happy to see that many children in my hometown still enjoy playing football in the fields on afternoons like these. This is something I hardly see in the big city where I live, Danang city.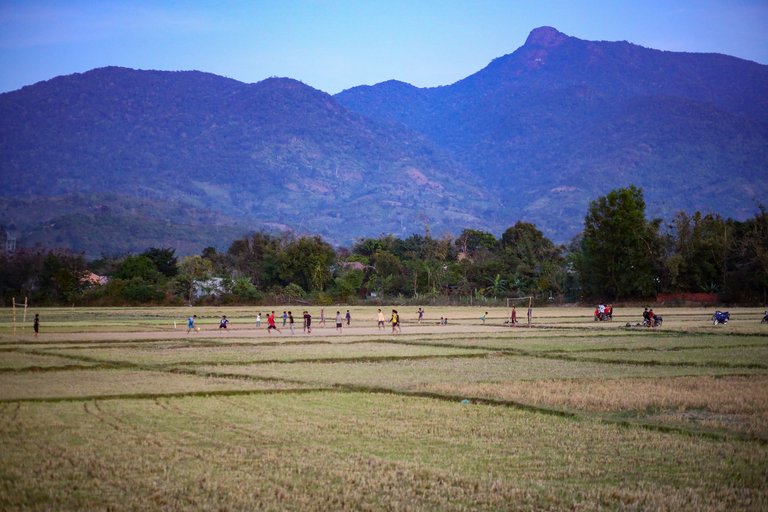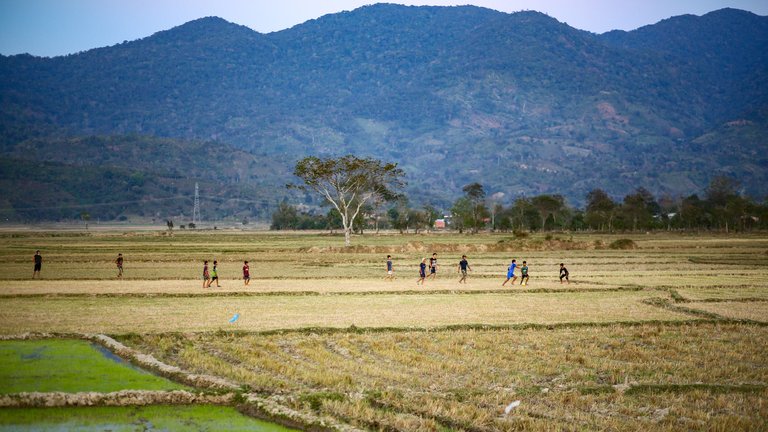 Okay, I had a wonderful walk in my hometown on a beautiful afternoon like this. The familiar beautiful scenes and the memories that came back made me very satisfied. I hope you enjoy the walk with me too. Thank you for taking the time to read my post and have a great Wednesday!
---
---