Taking street photos with dear friends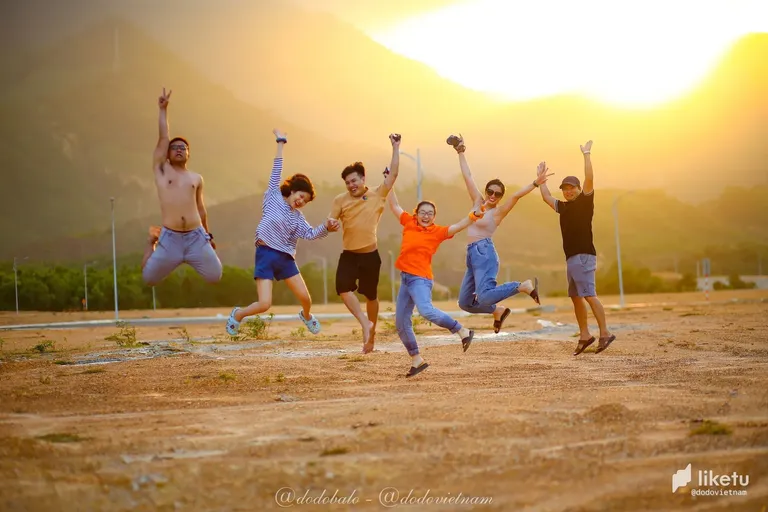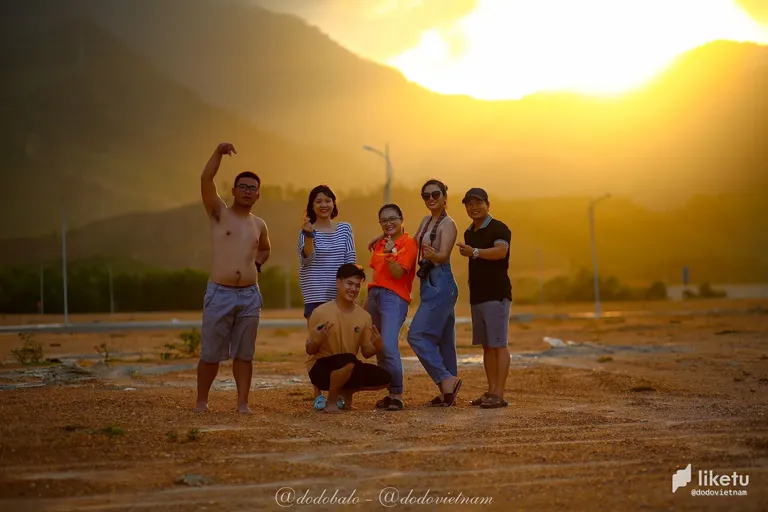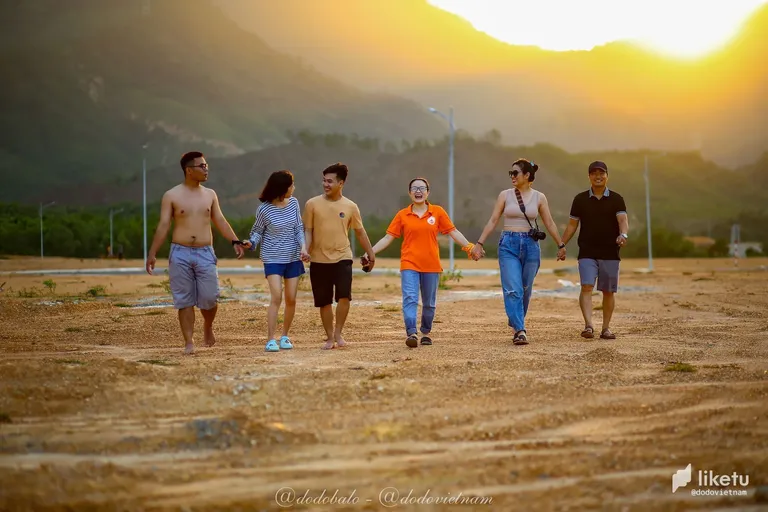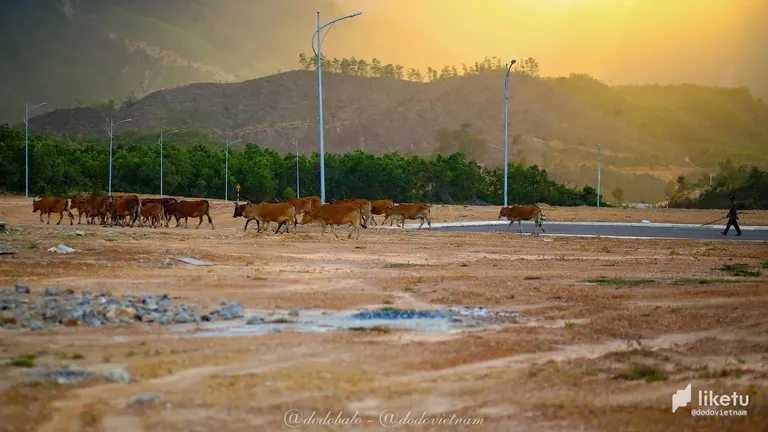 The afternoon there was peaceful. The cows are returning home after a day of grazing.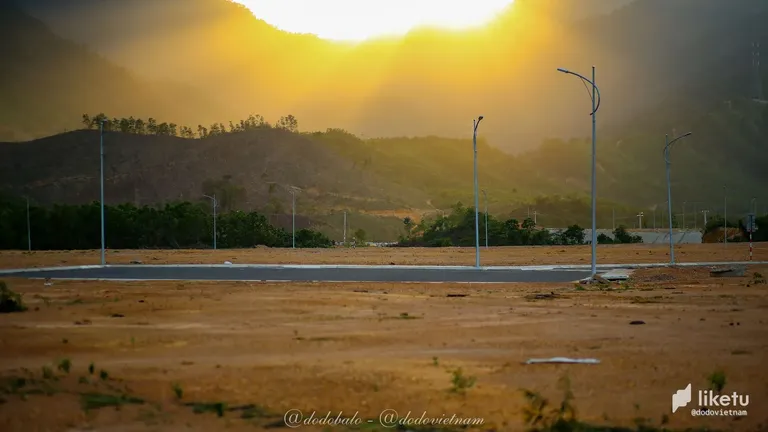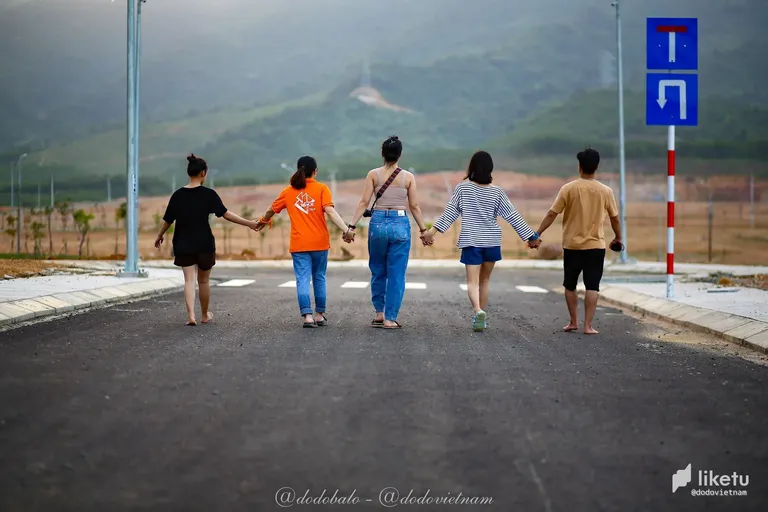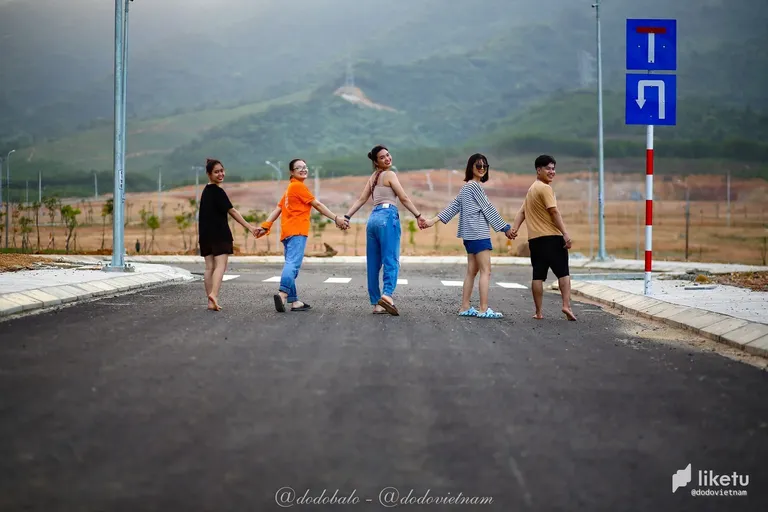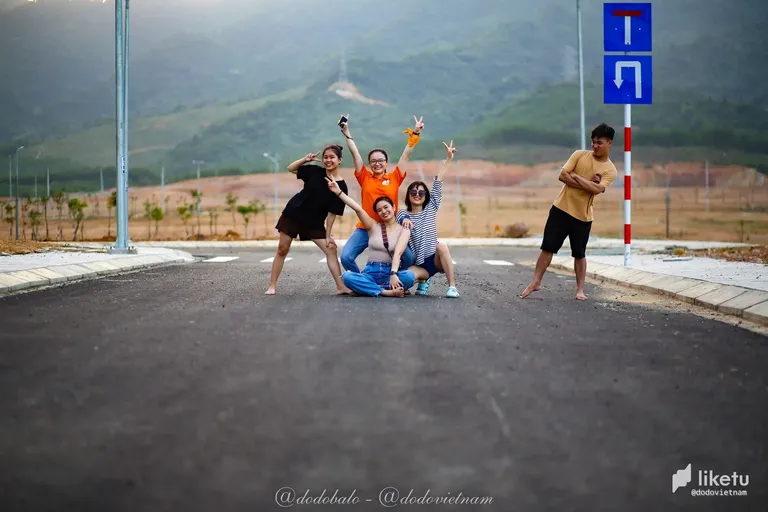 The boy looks jealous.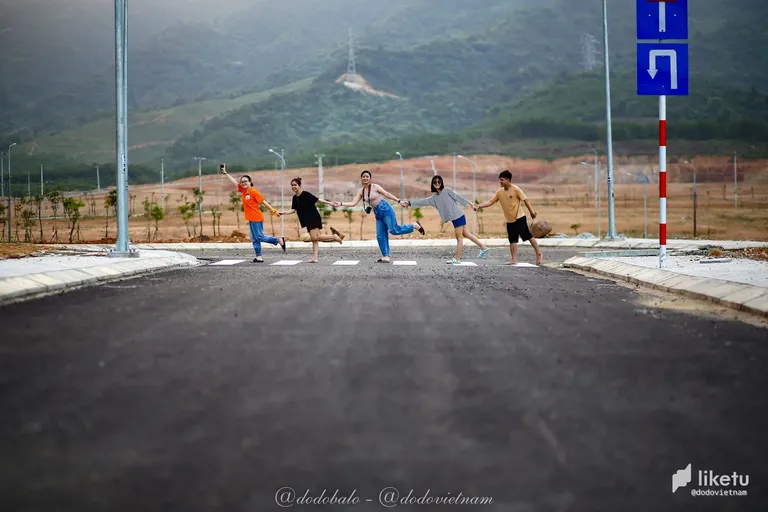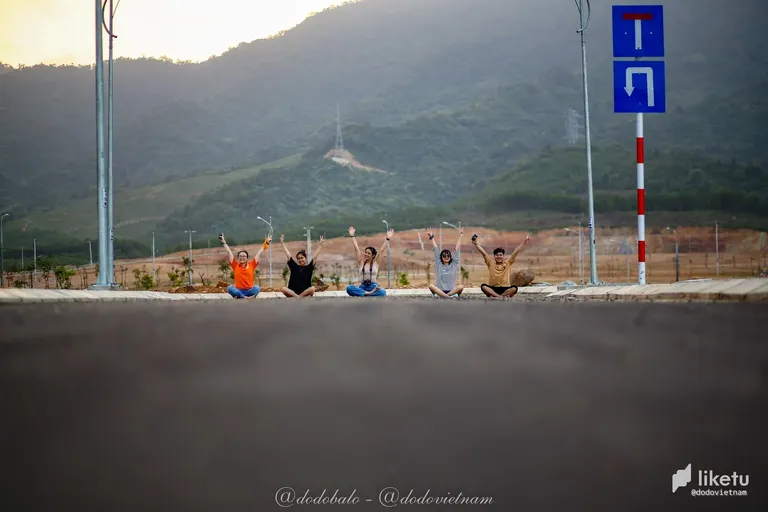 We had a wonderful time.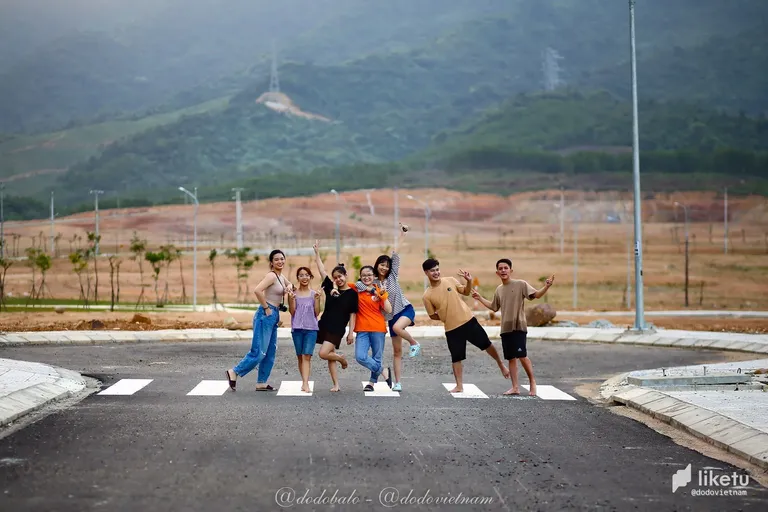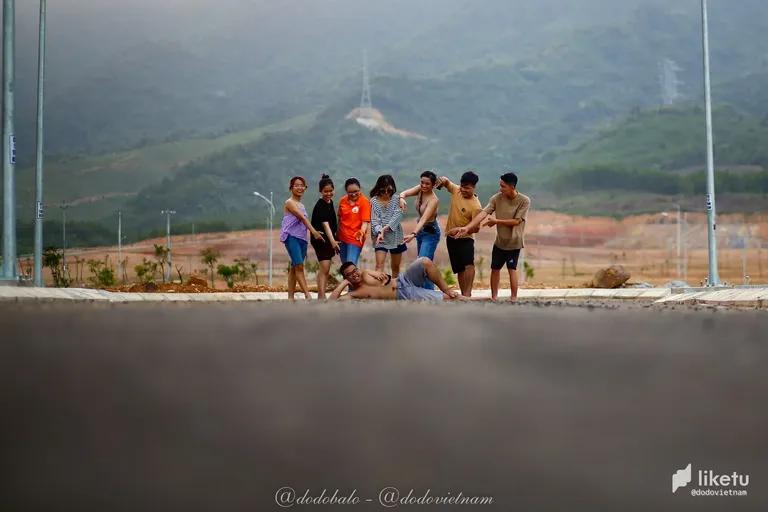 Long (the lying guy) is so poor.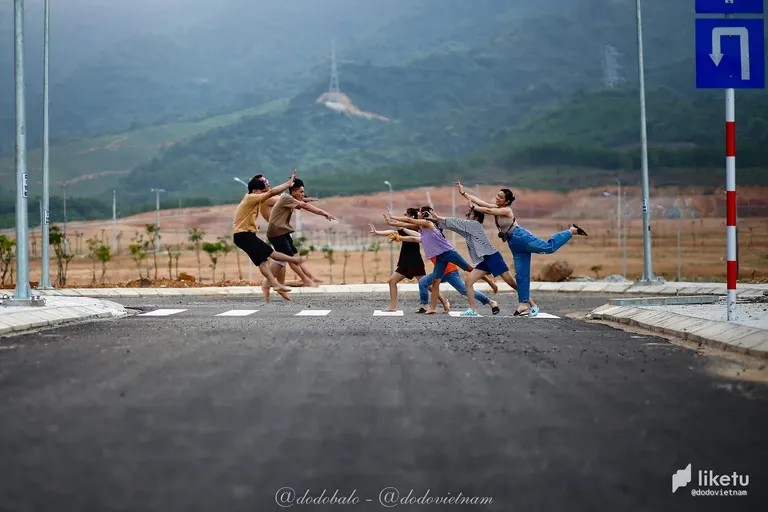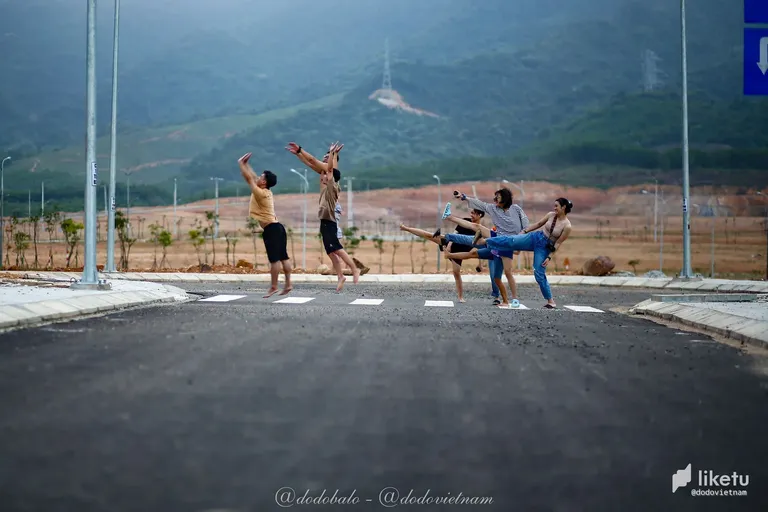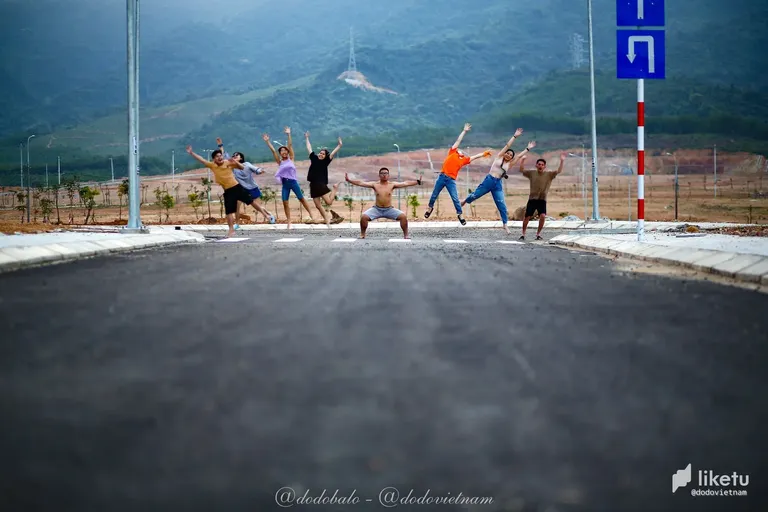 Look at the girl in orange, her acting is excellent.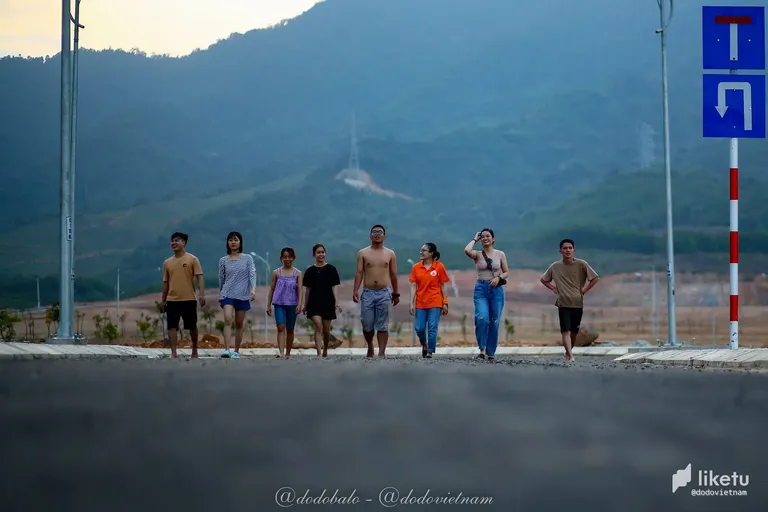 Hello everyone, how are you today?
The weather is quite nice in my place today, so my friends and I decided to ride motorbikes to a deserted place to take pictures and breathe in the fresh air. The place we chose is the mountainous area near where we live, Da Nang city. It only took us about 30 minutes to drive from the city center. Luckily we got there before sunset (around 4:30pm). So we had a great time watching the sunset and taking some pictures.
We are friends of different ages and professions. Some of us are 20-24 years old, others are 25-30, and the rest are 30-35. We know each other through camping trips. Despite our age and occupation differences, we share a common interest in nature, outdoor activities, and photography. So we did not miss a beautiful afternoon like this.
We study and work in the crowded city so we like to go out of the city when we have free time. We are fortunate to live in a city close to nature. We have rivers, lakes, seas and mountains. To watch the sunset we chose the mountain area because the sun looks bigger. It was a deserted, uninhabited area. We even came across a herd of cows on their way home from a day of grazing. The scene was so picturesque.
In the summer, the sun seems bigger and redder, doesn't it? Every time we go out to nature, we are all very excited and happy. You know, because I'm a photographer, I'm always the one tasked with taking pictures of people, but I'm not in these pictures. But that's okay, I'm happy with that, I'm happy to take good pictures for others. My friends are funny people, so they always make funny poses. I had to hold back my laughter to take these pictures haha.
Overall, we had a great time. Going out, enjoying nature, watching the sunset and taking pictures like this is always a great medicine for us after working hours. I hope you enjoy these pictures too. Thank you for taking the time to read my post, and have a nice day!
FIND ME ON:
Blog:
https://www.dodobalo.com/
Facebook:
https://www.facebook.com/Imdodohere
Instagram:
https://www.instagram.com/dodo.balo/
Twitter:
https://twitter.com/dodovietnam1
---
For the best experience view this post on Liketu
---
---