Mui Nghe - The Most Beautiful Beach in Danang In My Eyes

---
Hello everyone, how do you do today?
Today I will take you to a place that in my opinion is the most beautiful beach in Da Nang even though it is a rocky beach rather than a sandy beach. In Da Nang, we have many beautiful beaches with a total length of coastline of about 92km. But for me, this beach is the most beautiful for many reasons.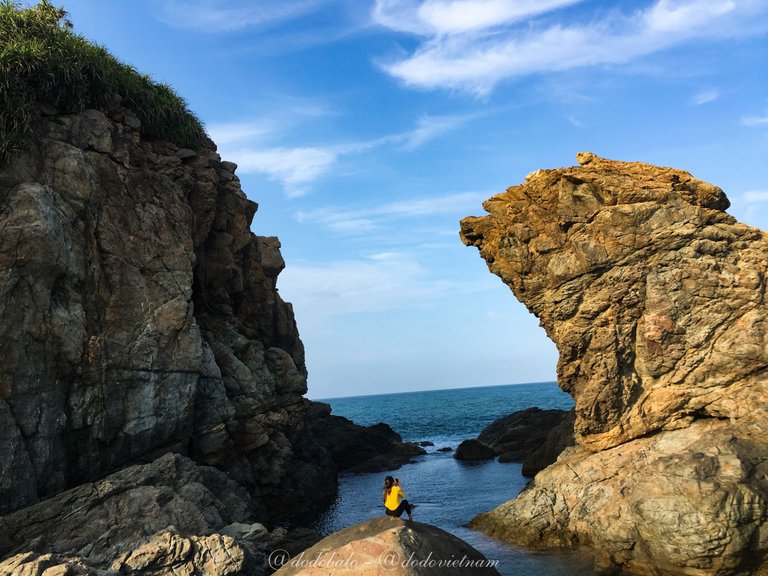 ---
Where is it?
First, let me explain its name. Mui means headland, which is the sea protrusion of the mainland. Nghe is a mascot with the body of a lion and the head of a dragon according to Vietnamese beliefs. Because there is a rock that looks like the shape of a Nghe here. Therefore, Mui Nghe means the part of the mainland that juts out into the sea with the shape of a Nghe.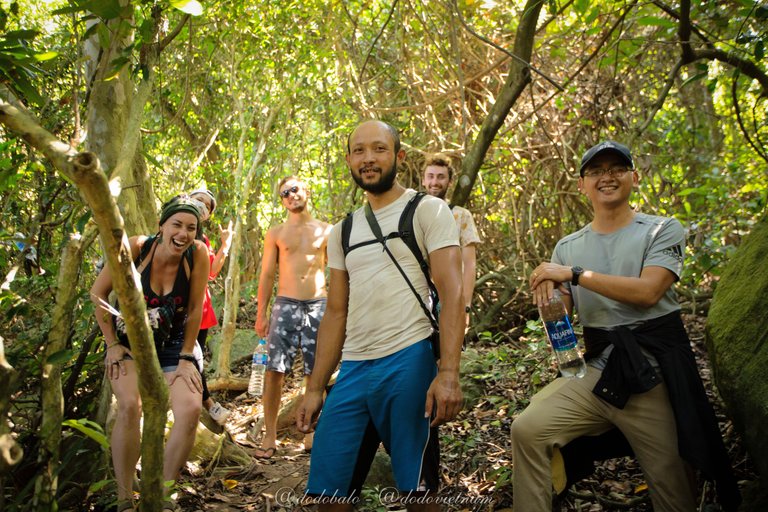 It is a hidden beach in Son Tra peninsula. It is also the point to see the first sunrise in Da Nang. Although, it is only about 20km from the city center, but the road to get here is quite dangerous so very few people come here. There used to be people lost in the forest trying to come here, so the city government has restricted people from coming here, especially tourists from other places.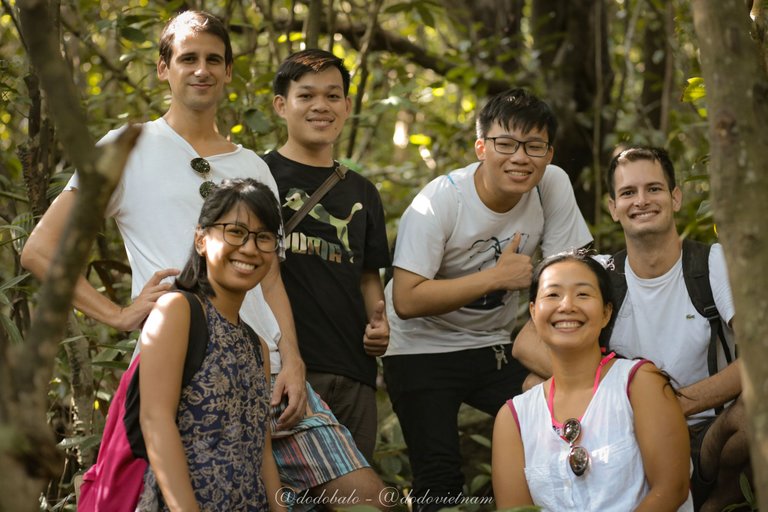 ---
Why do I like this beach the most?
The first reason I like this beach is because it is a hidden beach and very few people come here, so it still retains its pristine beauty and cleanliness. You will rarely see trash at this beach. Occasionally there is some trash left behind, but nature lovers like me managed to clean it up when we got here so there was almost no trash here.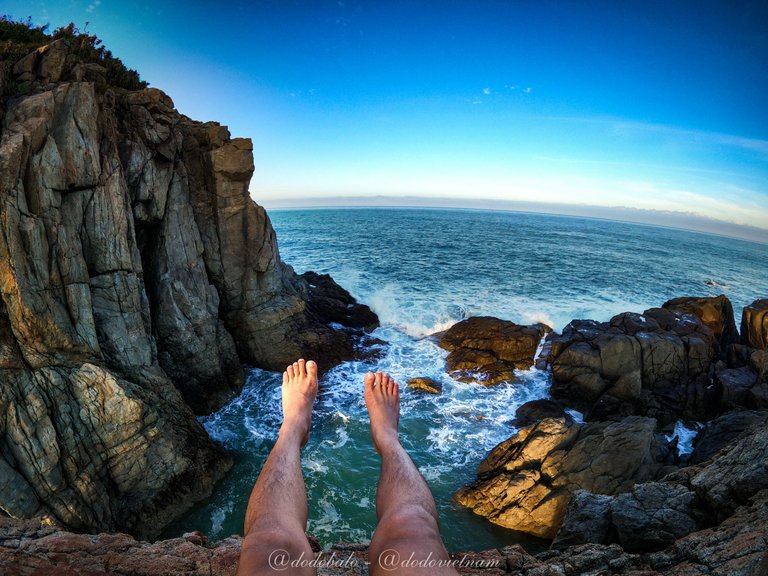 The second reason I like this beach is the journey here. To get here we have to go through the forest. Although it will be a tough journey, I enjoyed walking in the forest, breathing in the fresh air, admiring the beautiful trees and occasionally encountering some wild animals.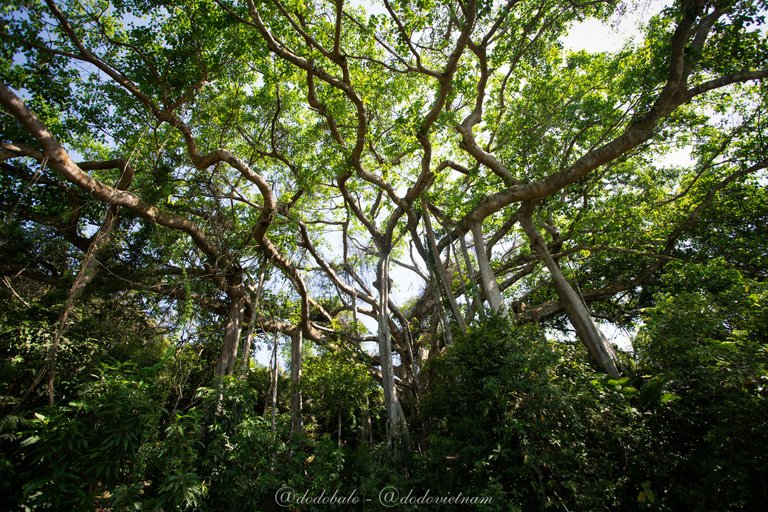 Another reason I like this beach is the natural swimming pool surrounded by rocks. Although the waves in the surrounding area are always quite strong, the water in this pool is always calm thanks to the protection of the surrounding rocks, making it a wonderful natural swimming pool. Mother Nature did a great job creating this beautiful pool.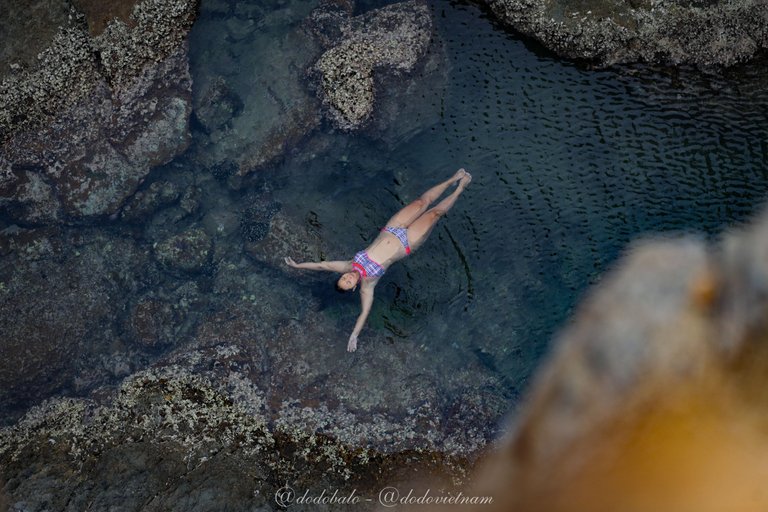 And the last thing that makes me like this beach is the ecosystem here. There's a lot to see here. As you dive into the water you will see a vivid world of marine life including diverse coral reefs, colorful fishes, beautiful snails and crabs and interesting rock formations. In general, I always enjoy every moment there swimming, diving and exploring things around.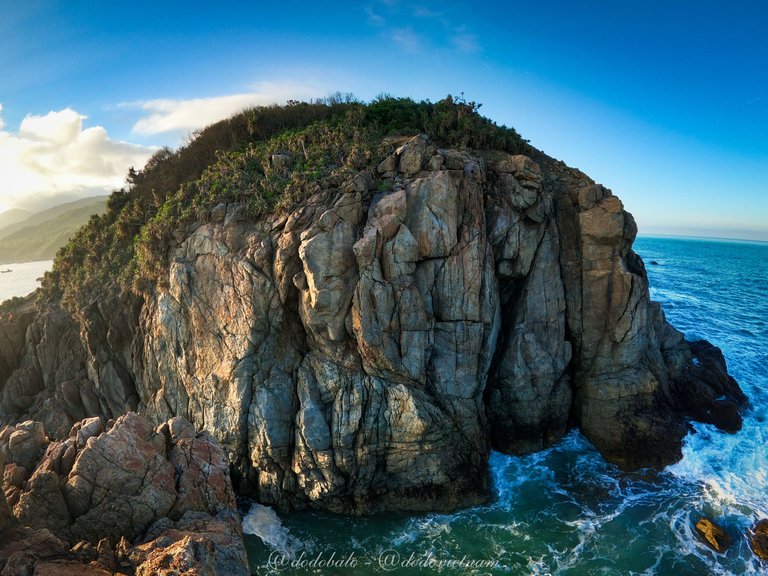 ---
What should you keep in mind when visiting this place?
First to get here you need a manual or semi-maunual motorbike. Due to some accidents of automatic motorbikes on Son Tra peninsula before because of steep roads, the city government did not allow automatic mortorbikes to come up here anymore.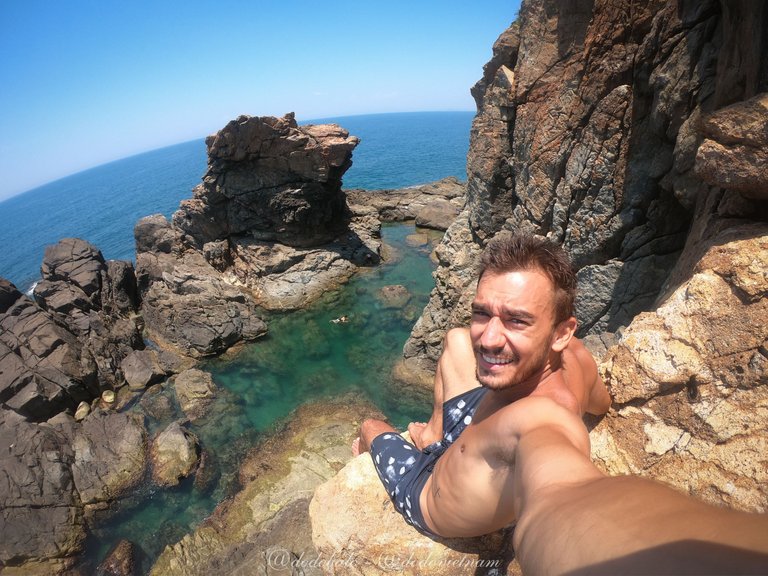 You will very easily get lost in the forest on the way here. So you are advised to go with people who have been here before. Especially, after a long time of lockdown due to the pandemic, the forest trail has become faded away. You should also pay attention to the time, do not stay too late. You will probably get lost when you return at nightfall.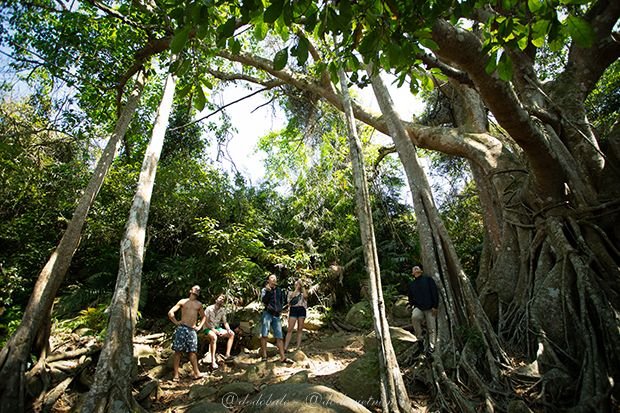 And lastly, you should bring enough drinking water as it will be quite an exchausted journey. Snacks for extra energy are also highly recommended. The rocks there are quite sharp so you should also consider wearing the right footwear to protect your feet and make your walk comfortable.
Let me know when you get here, I'll be more happy to guide you around. Have a nice day!
---
▶️ 3Speak
---
---