Having a good time paddling SUP with my dogs
Hello everyone, what have you been up to this weekend?
Me, my wife and my dogs, Meow Meow and Ba Du, had a great weekend paddling SUP at Hoa Trung Lake. For those who do not know, SUP is Standup Paddle Board, which is a sport and outdoor activity that is quite popular in Vietnam today. I am also a big fan of this activity, so during our recent camping trip at Hoa Trung lake, we had a very enjoyable time paddling SUP there.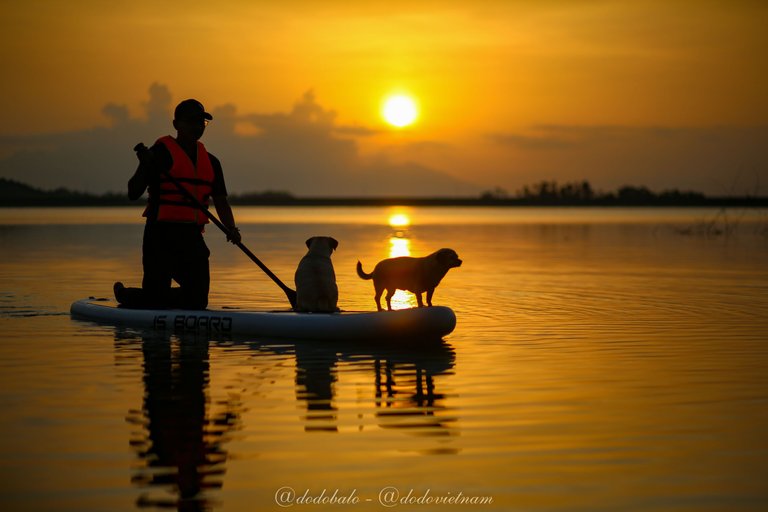 Hoa Trung Lake is the largest natural lake in Da Nang. It is surrounded by mountains creating a very poetic beauty. Especially in the early morning, the lake water is very calm, which is a great time to paddle SUP there. My dogs love riding SUP as much as I do. Unlike many other dogs, Meow Meow and Ba Du are not afraid to get in the water. Every time I put the SUP on the water, they immediately jump on it first. Or maybe they want to follow me.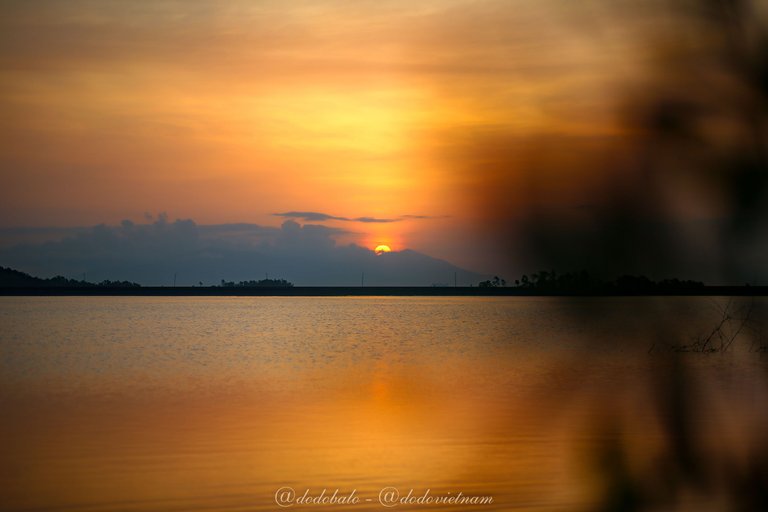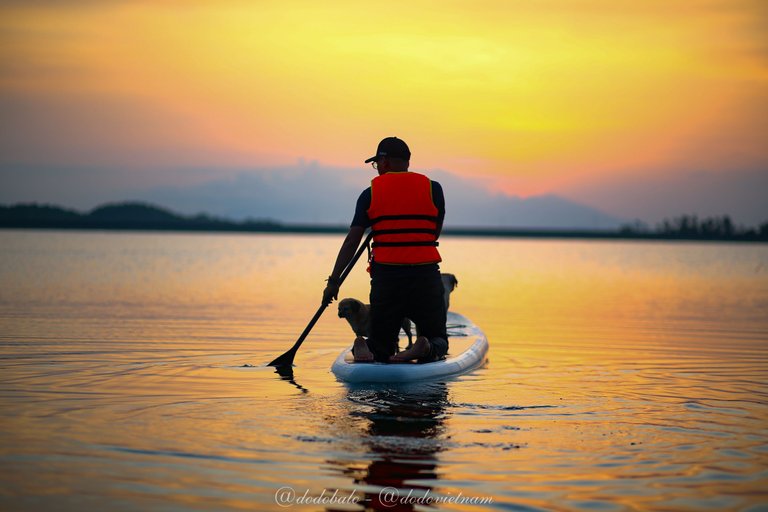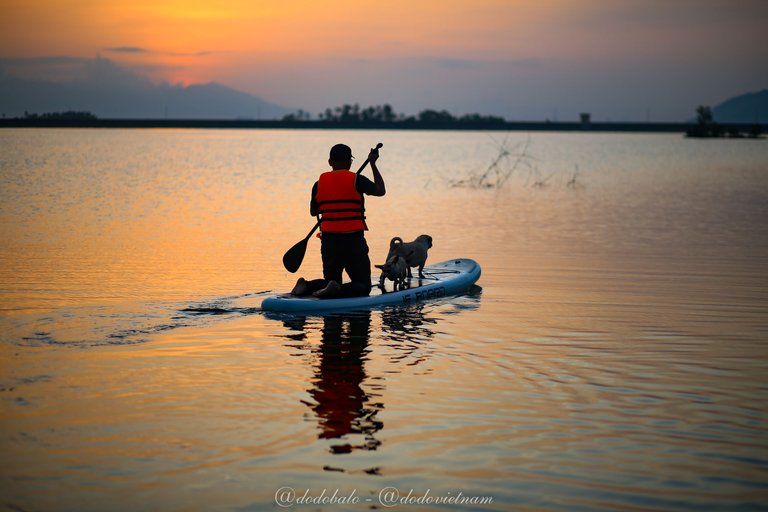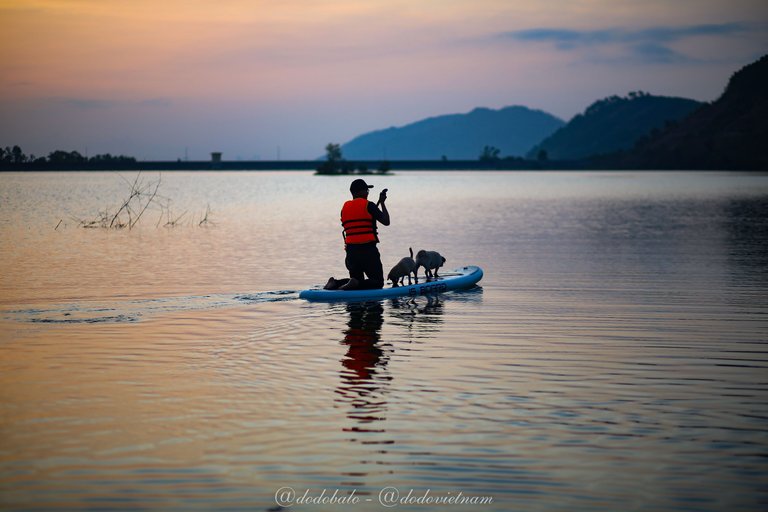 Although it is a large lake, Hoa Trung Lake has many small oases in the middle, and my dogs are good swimmers too, so I confidently let them follow me on the SUP trip. I have practiced SUP many times in the sea and river so it is much easier for me to paddle in a calm lake. My dogs are used to riding motorcycles so they have no problem riding the SUP on the water. My job was to paddle the SUP, and they just sat at the bow of the SUP and looked very chill and enjoying. You know one of my life mottos is "happy dog, happy owner".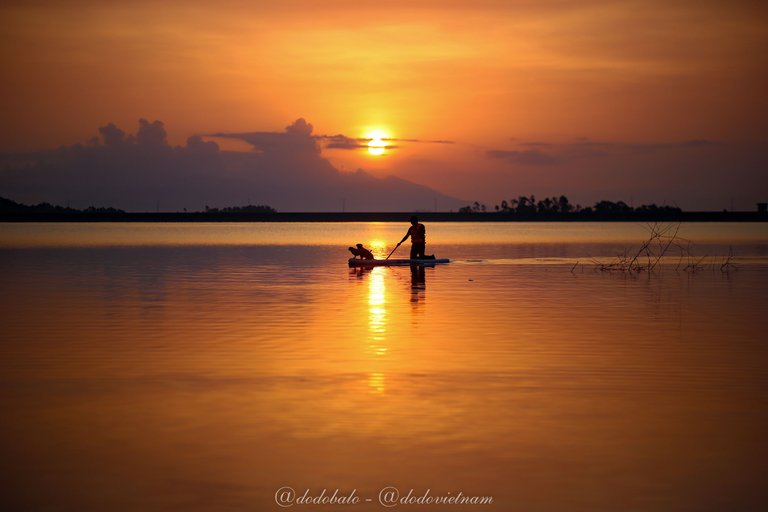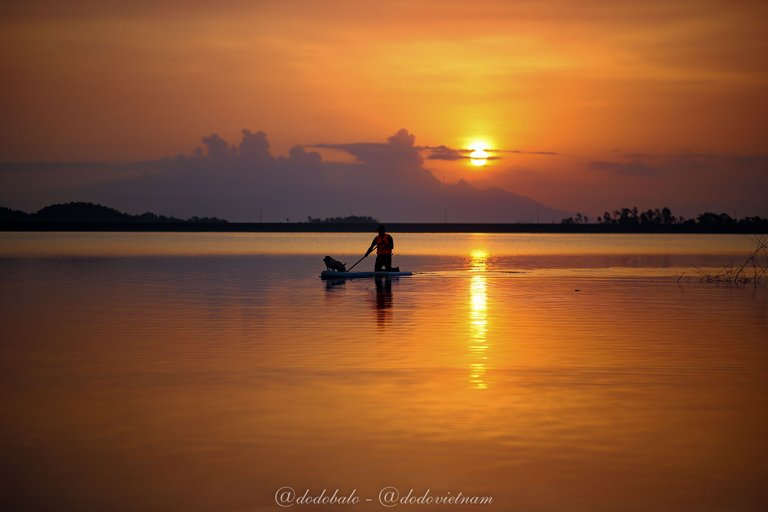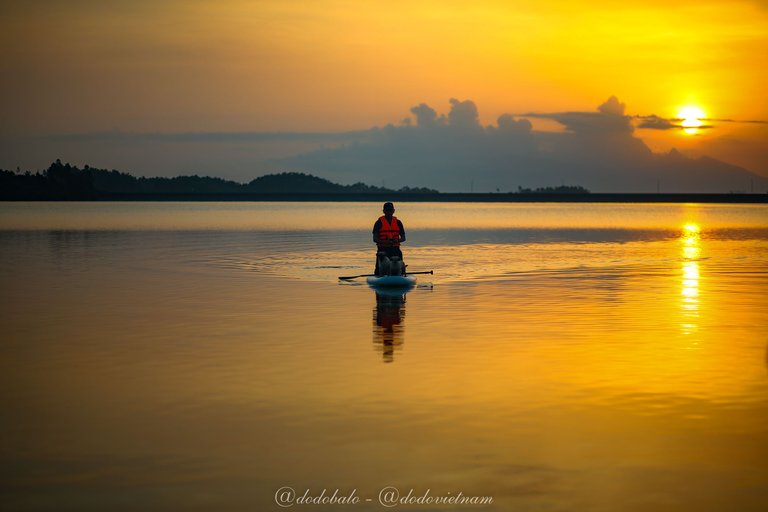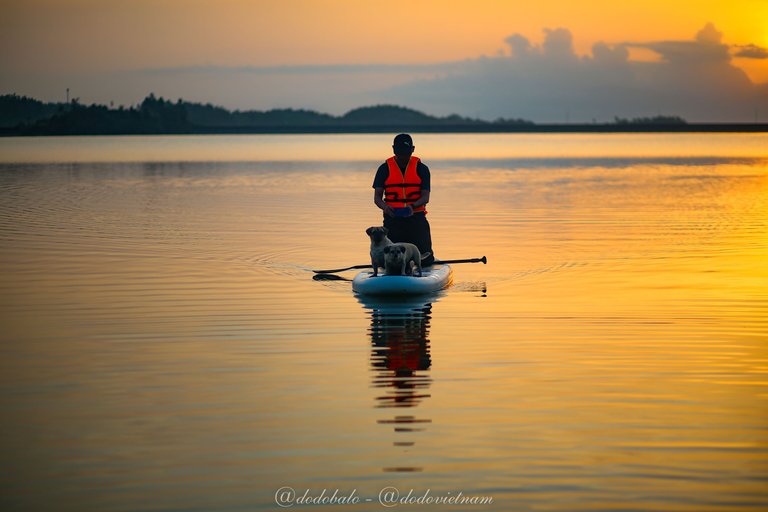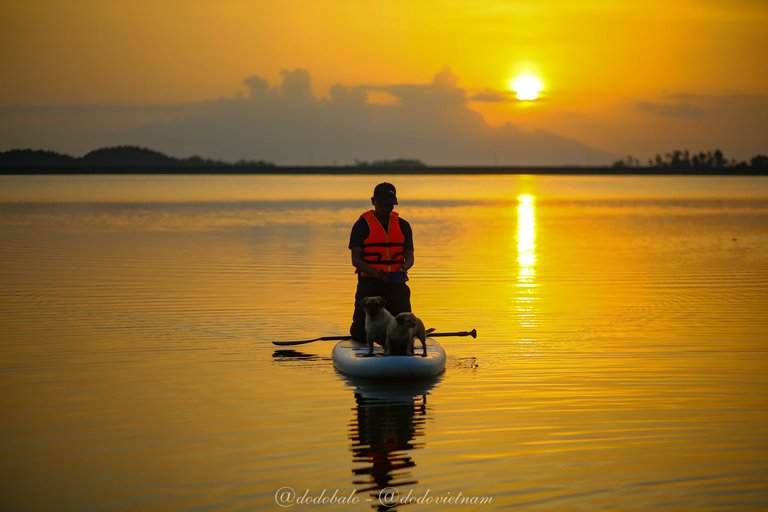 I must admit that the sunrise at Hoa Trung Lake is so beautiful. The water is calm like a giant mirror reflecting everything around. While me and my two dogs were enjoying on the SUP in the middle of the large lake, my wife was the person who took the photos in this post. She's always like that. She always wants to be quiet and admire everything, while me and my two dogs are more active. Each of us has our own way of enjoying the beauty of nature, but overall, we all had a great time there.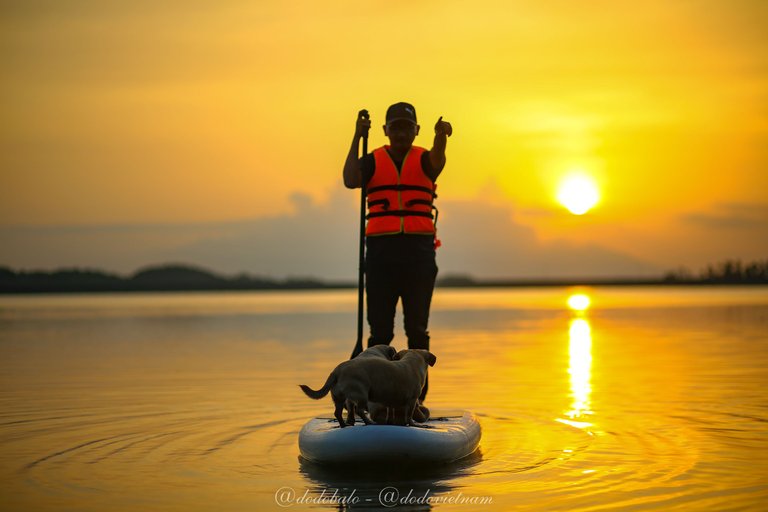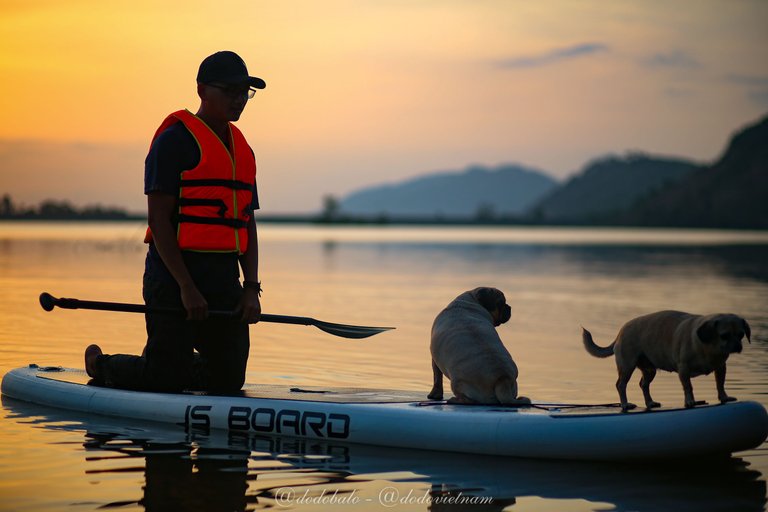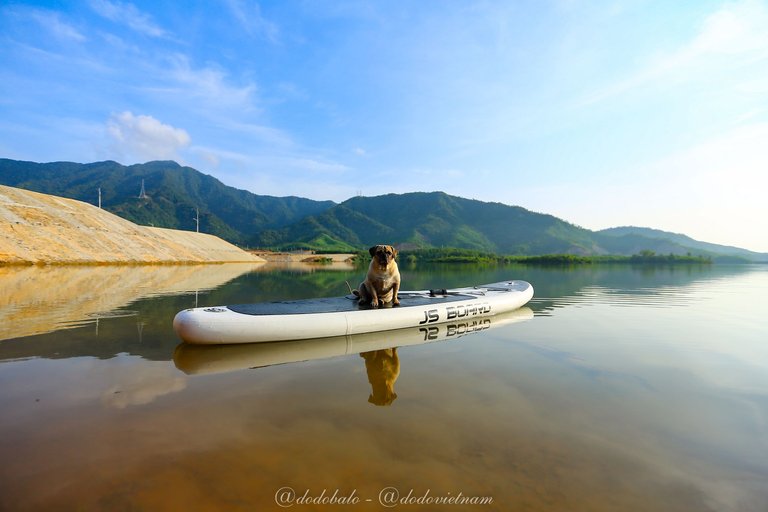 Thank you so much for taking the time to read my post, have a nice weekend!
FIND ME ON:
Blog:
https://www.dodobalo.com/
Facebook:
https://www.facebook.com/Imdodohere
Instagram:
https://www.instagram.com/dodo.balo/
Twitter:
https://twitter.com/dodovietnam1
---
---