Discover the beauty of Nam O green moss season
Hello hivers, how are you today?
Summer is approaching at my place. Although the weather is getting very hot, summer always promises to be interesting because you know I live near the sea. The first interesting thing is the green moss season, it is usually in March to June every year. There are many beautiful beaches in Da Nang where we can admire the beauty of the green moss season, one of them is the beach in Nam O village.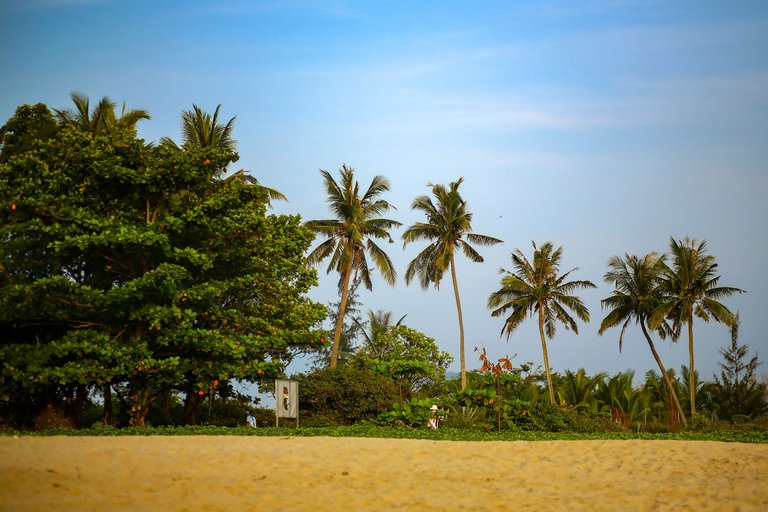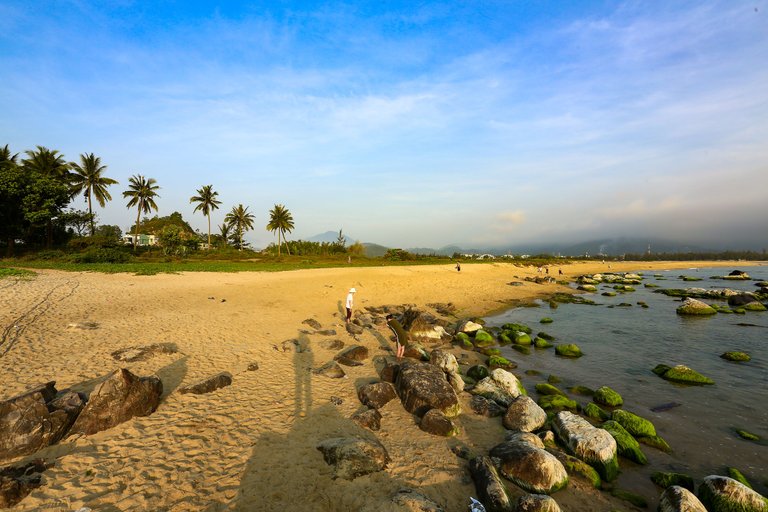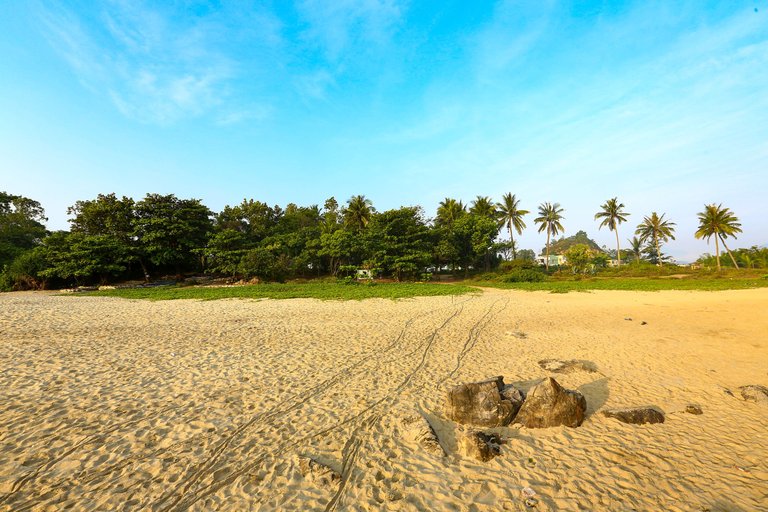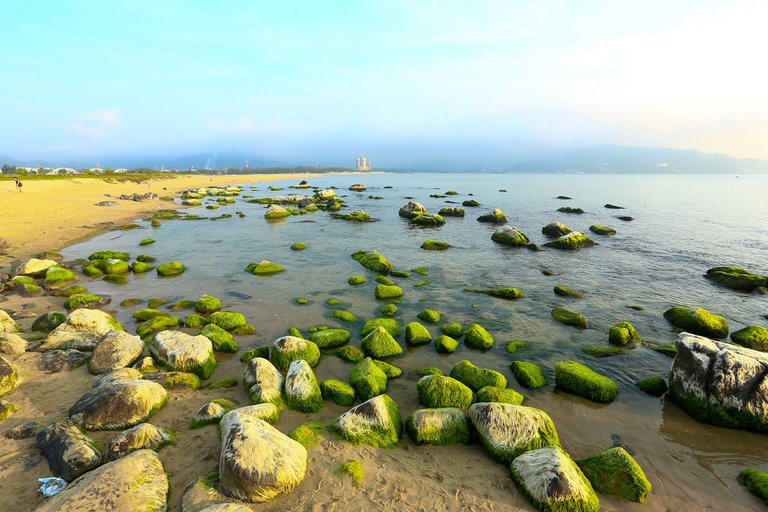 Nam O is a famous small fishing village in the north of Danang city. In addition to seafood, it is also famous for fish sauce products. I don't know if you know and like fish sauce, but you know, fish sauce is an indispensable ingredient in Vietnamese meals. And Nam O fish sauce is a famous product for its rich taste. The idyllic life associated with the sea makes the people here hard-working and honest. In the summer, Nam O becomes an attractive destination. Many people come here to swim, to buy fresh and cheap seafood, and at this time many people come here to check the green moss season.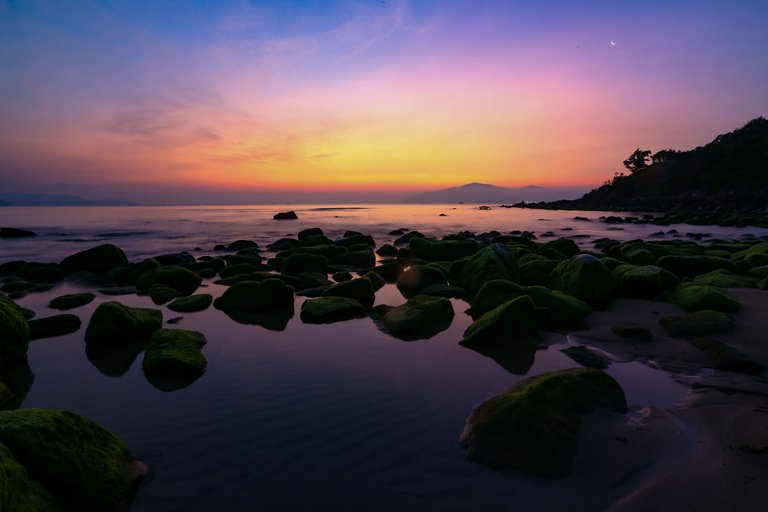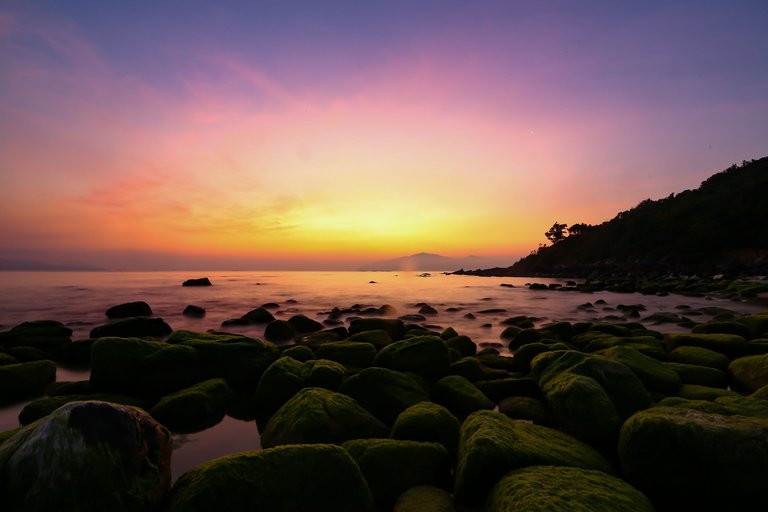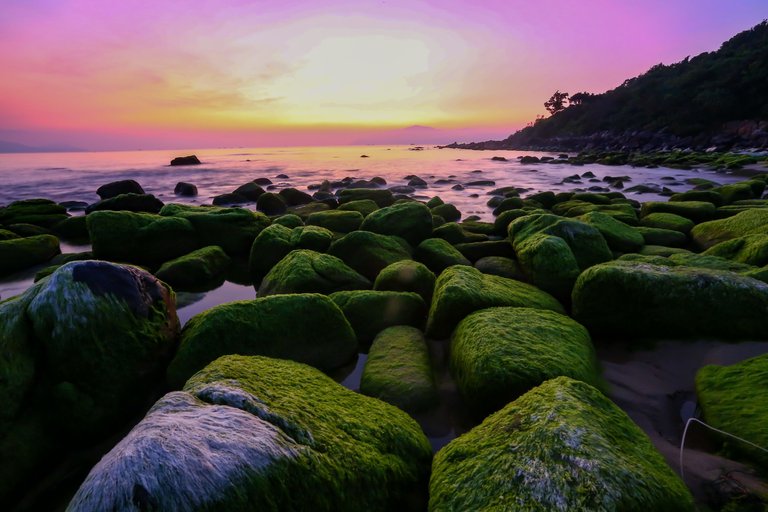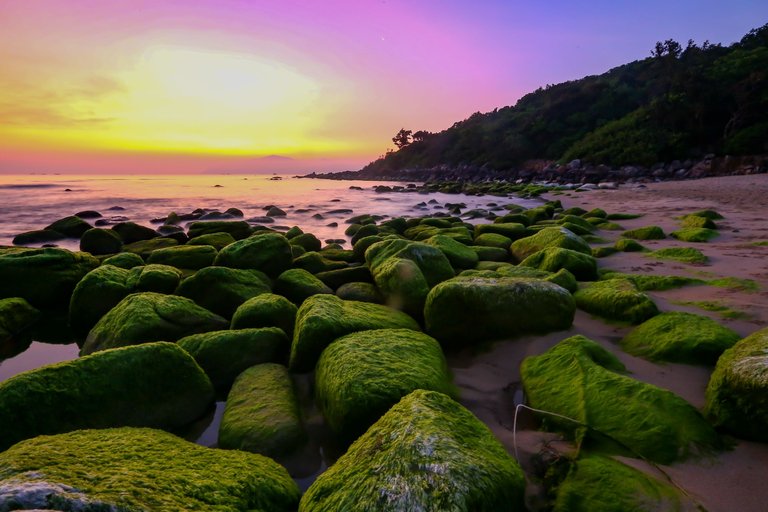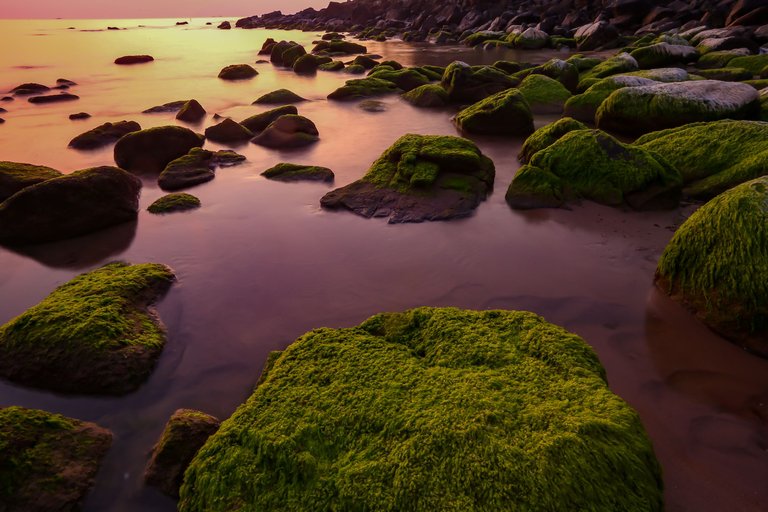 I also love the beauty of the green moss season in Nam O. At this time every year, I come here to take pictures. Every year it has a different beauty. This year, I chose to go there early in the morning for two reasons. One of them is that the low tide of the early morning reveals more rocks which are covered with green moss. The other reason is that in the early morning, not many people go there and I can admire the beauty of the green mossy rock more fully, especially at dawn. In this season, the black rocks are covered with bright green hair, which adds beauty to the whole beach.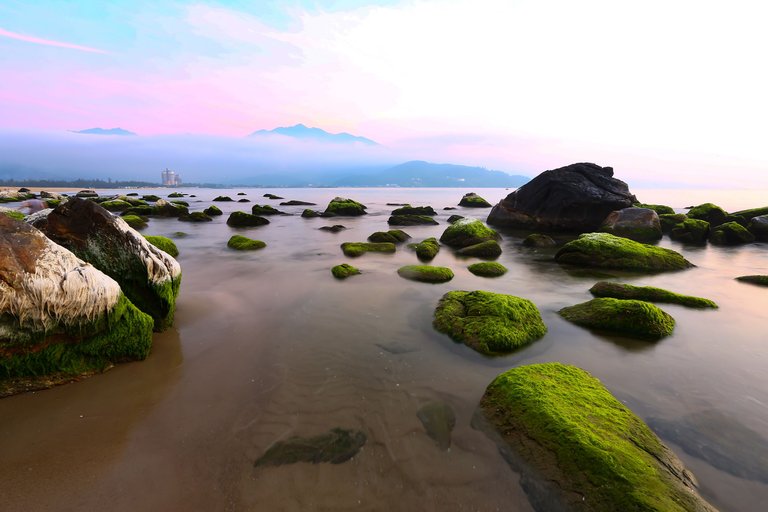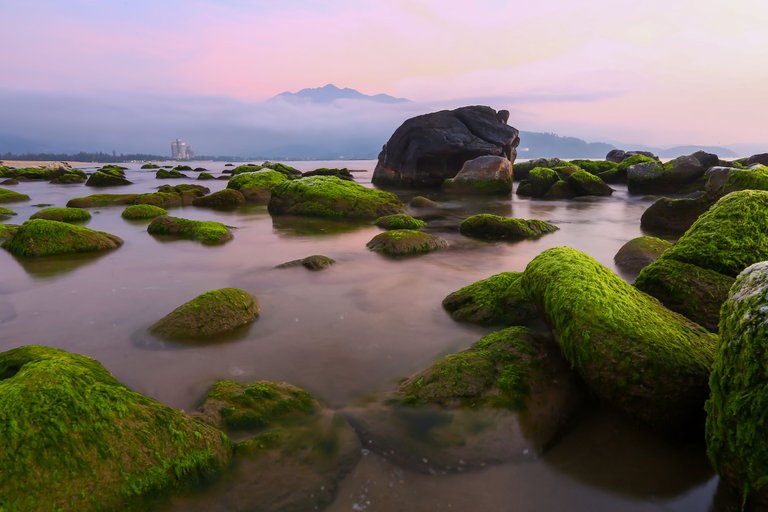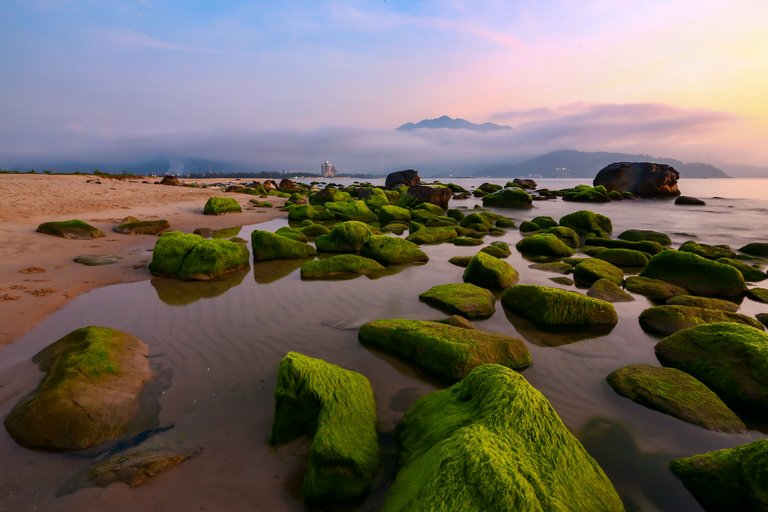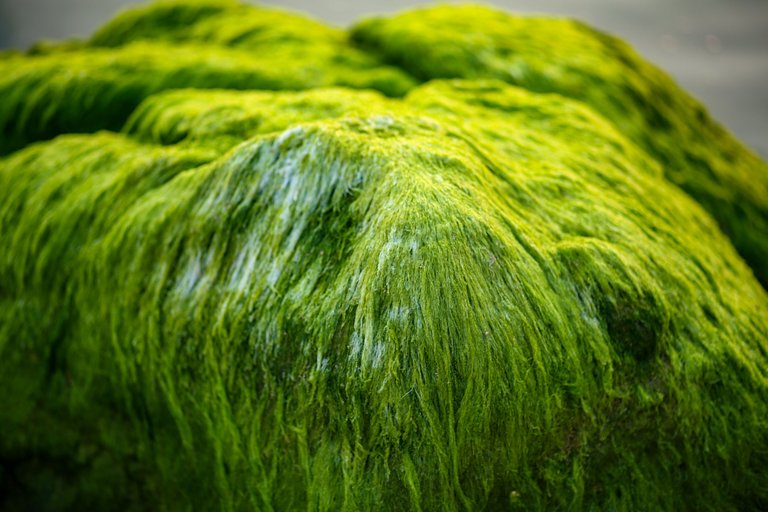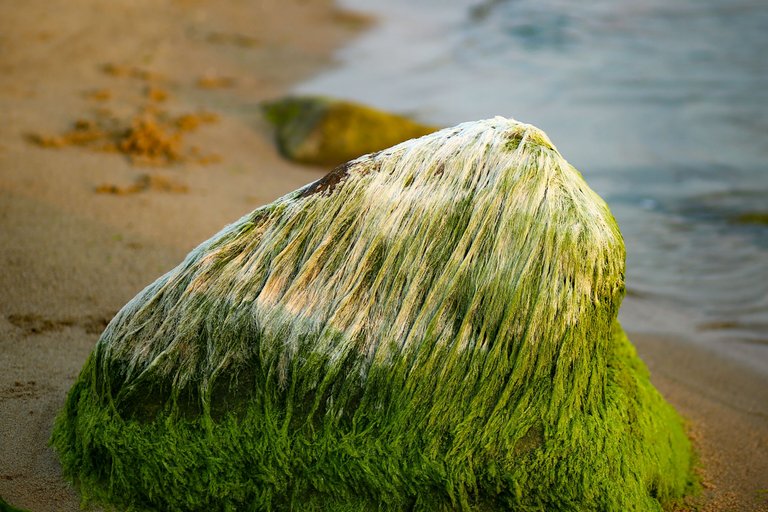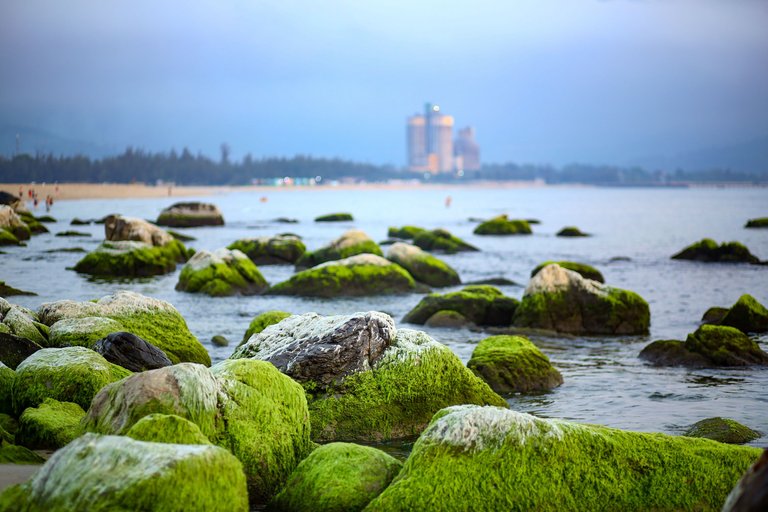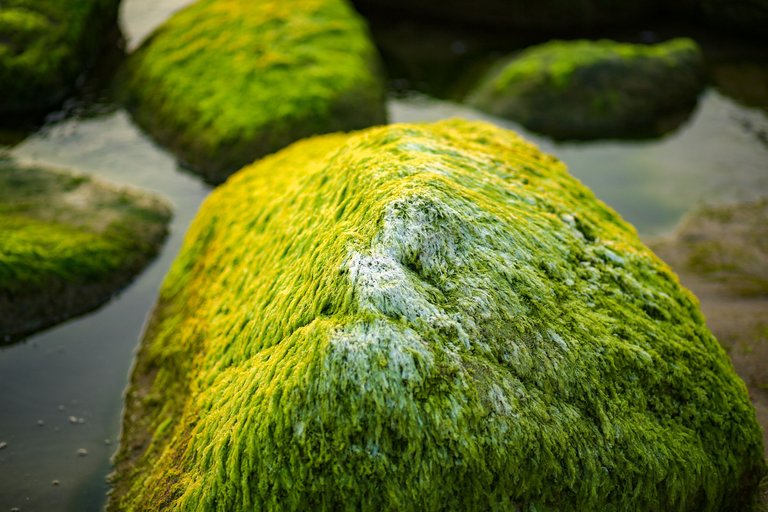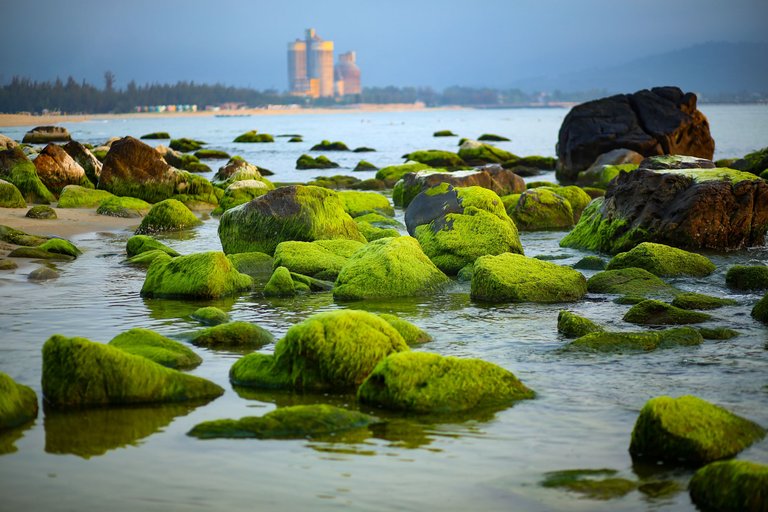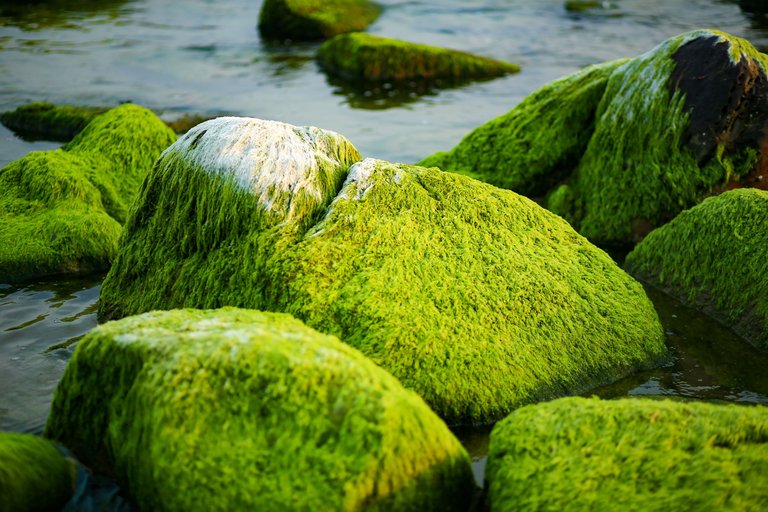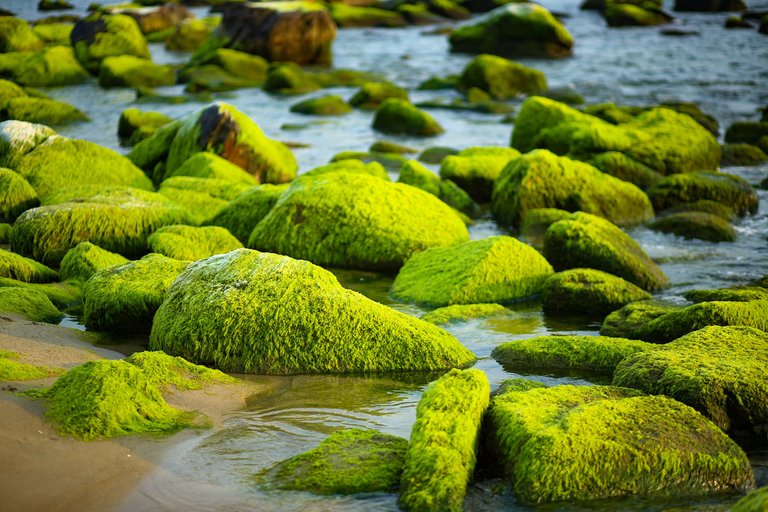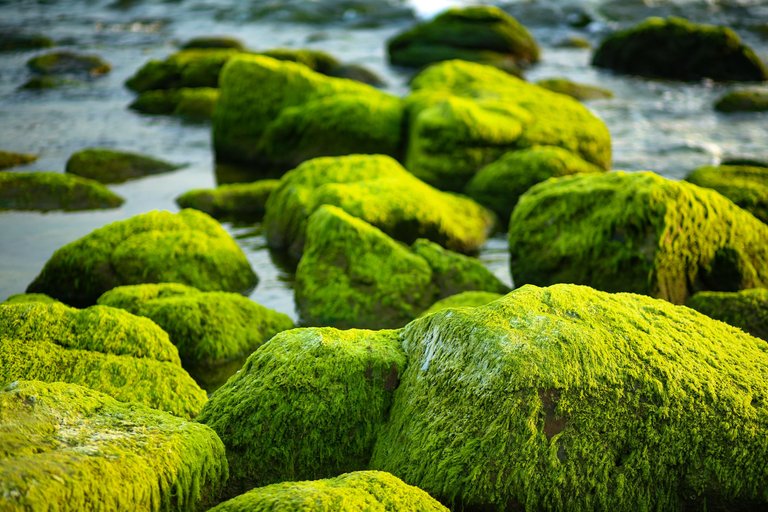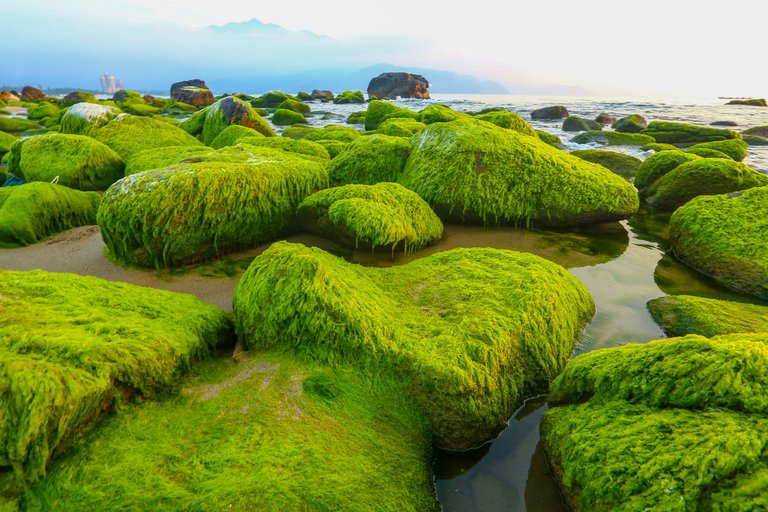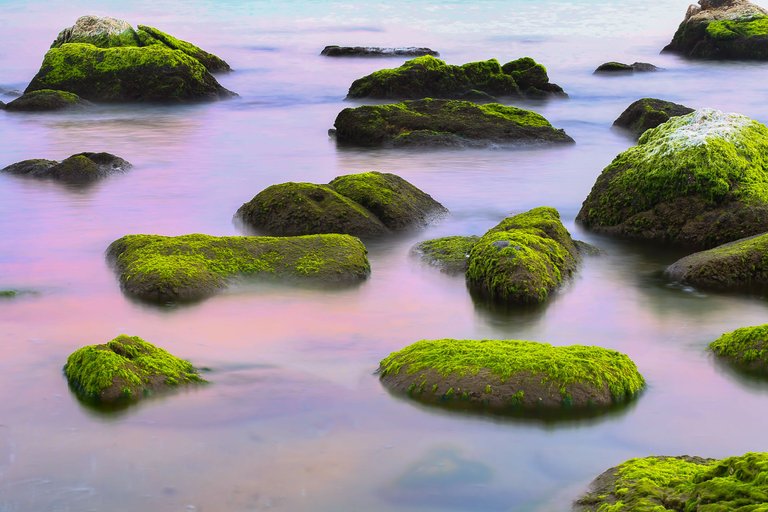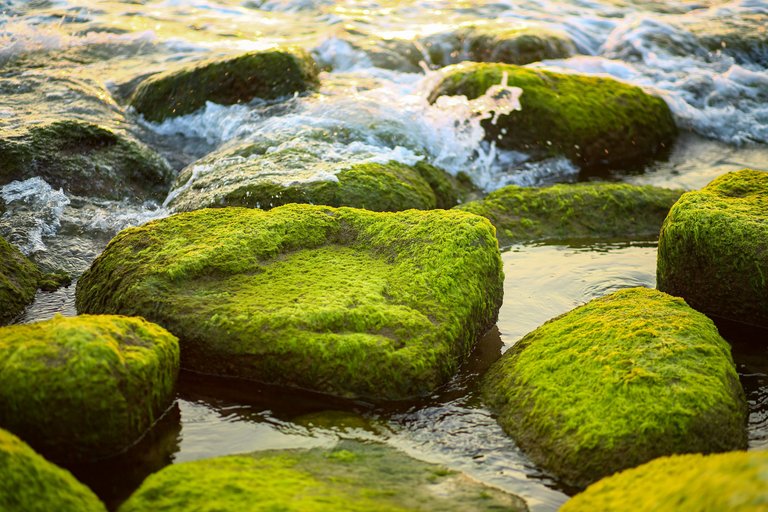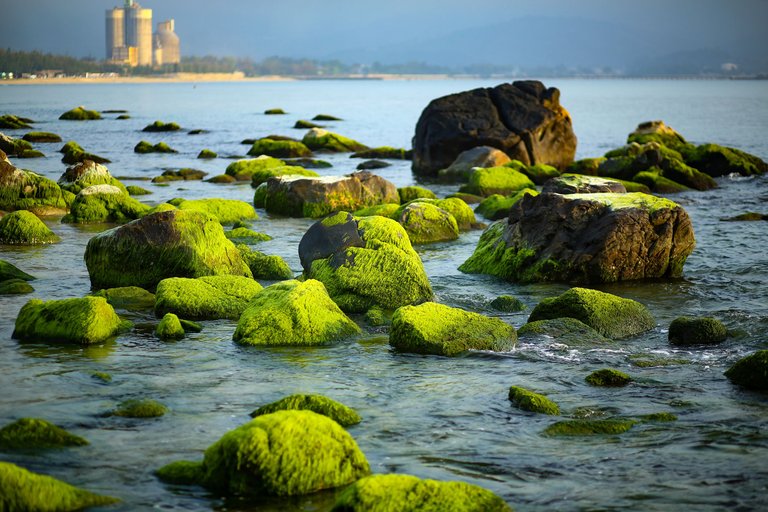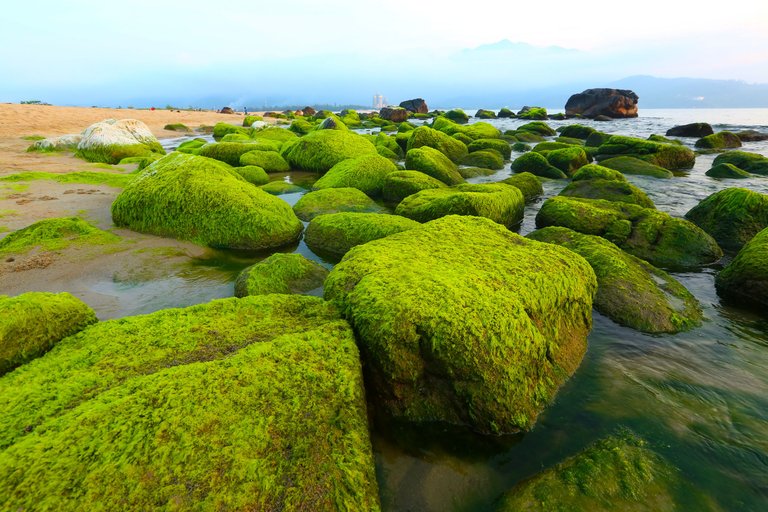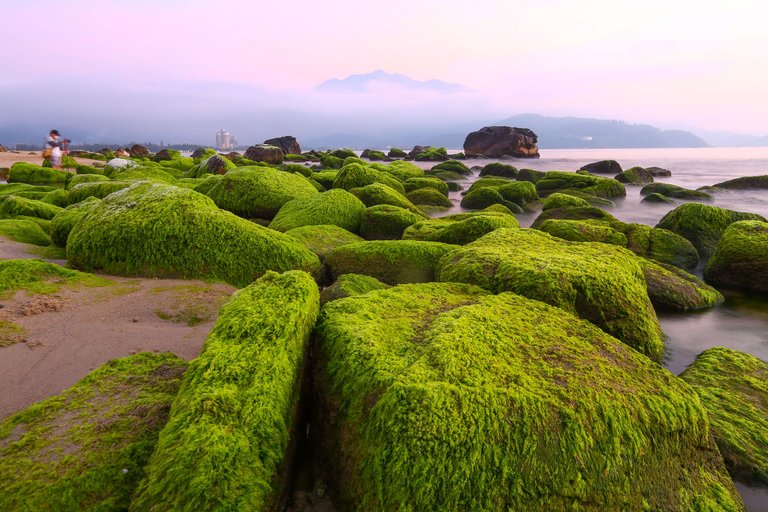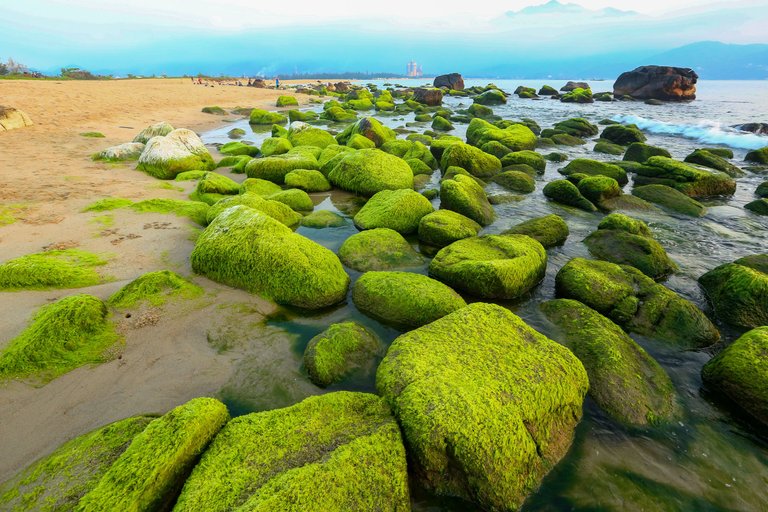 Nam O is a fishing village, so you will also easily see fishing boats at this beach. Maybe these fishermen woke up very early or spent the night on those boats catching fish for the early morning fish market. I say the fish market, but in fact it is just buying and selling seafood in the early morning right at the beach there. If you go there early in the morning (5 to 6 am), you can get fresh and cheap seafood. I thought I should have another post about this particular fair. Those primitive looking fishing boats have been the source of life of the people there for generations. I also came across a man who was catching fish with a net. I helped him cast the net. Unfortunately I had to return home before I knew if he had caught any fish.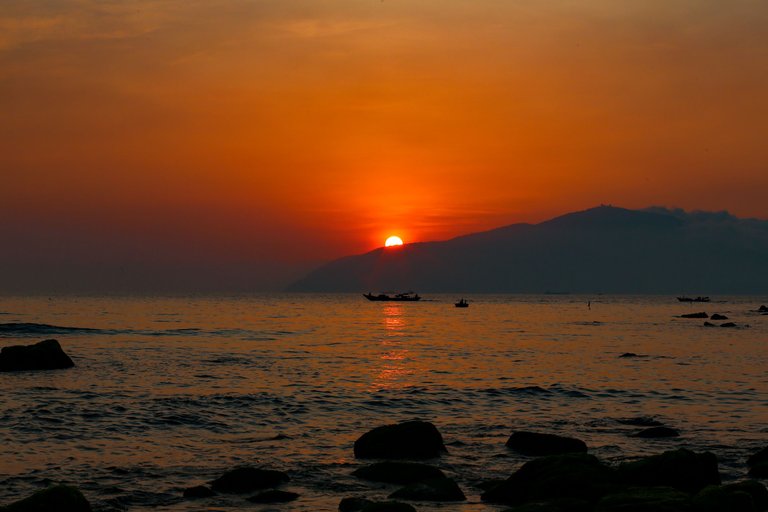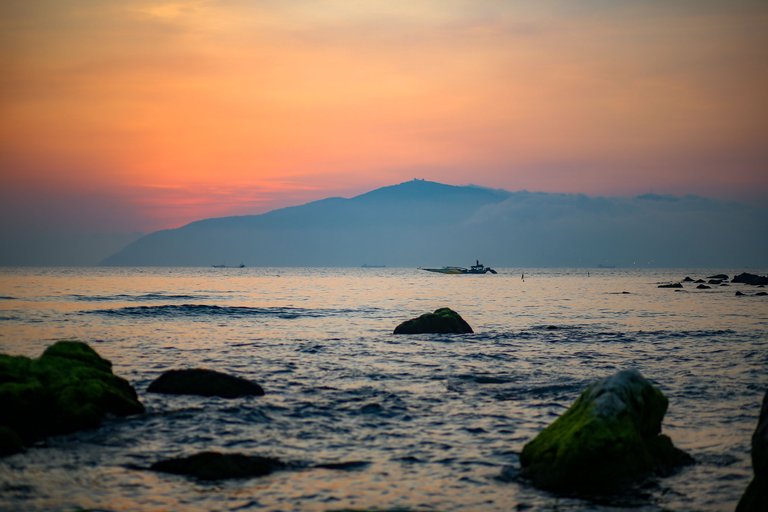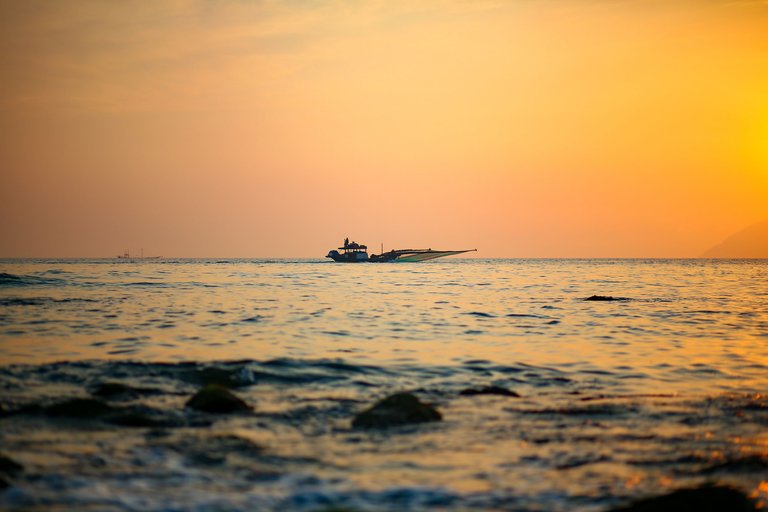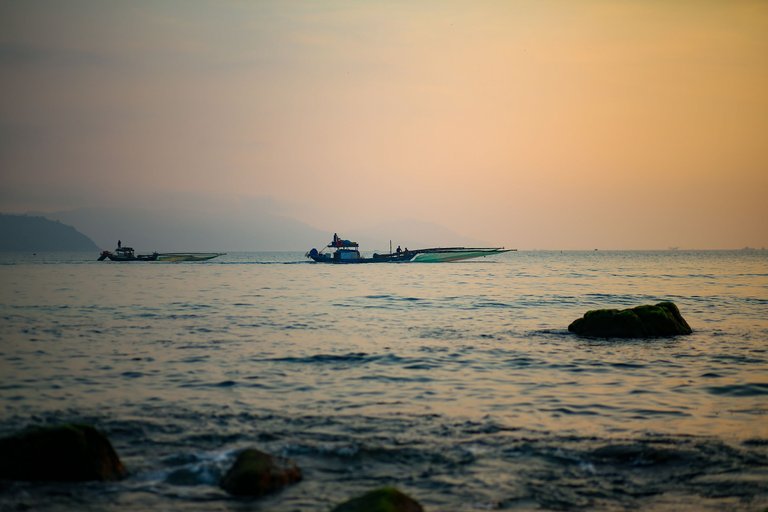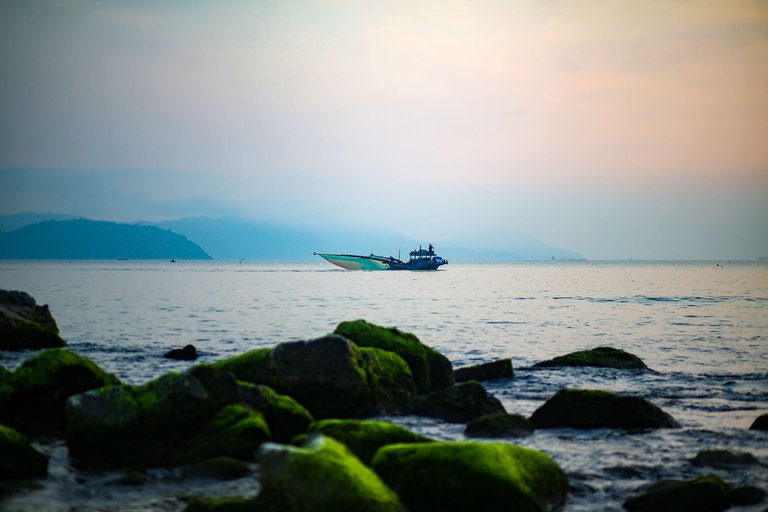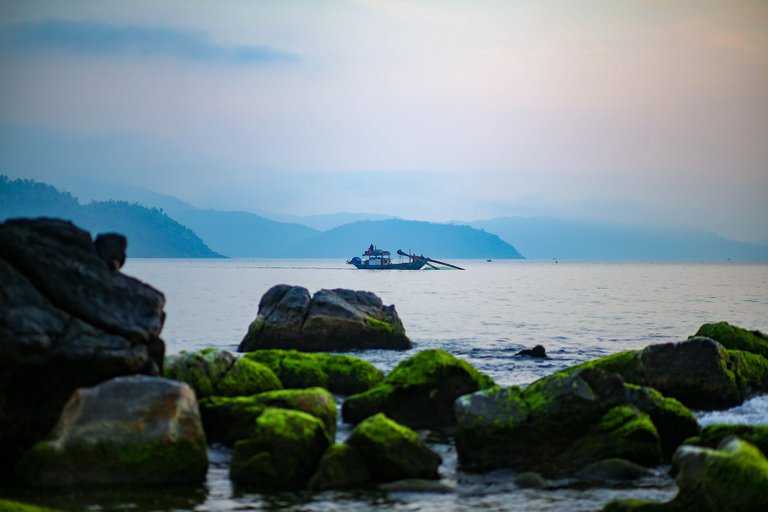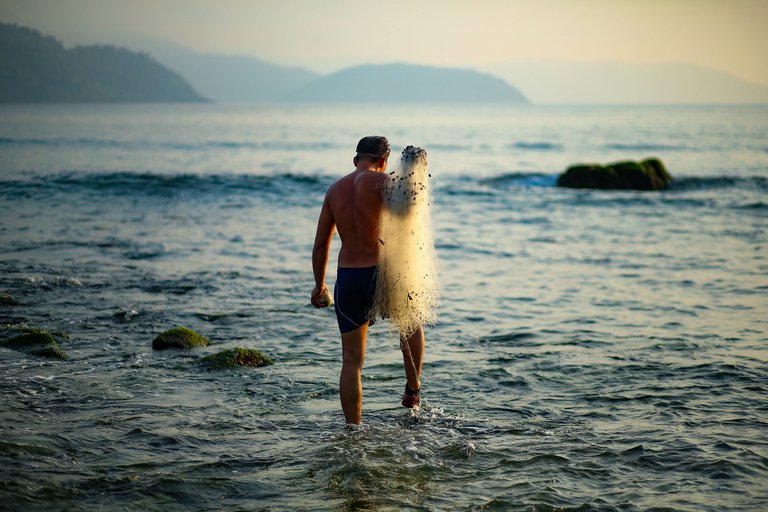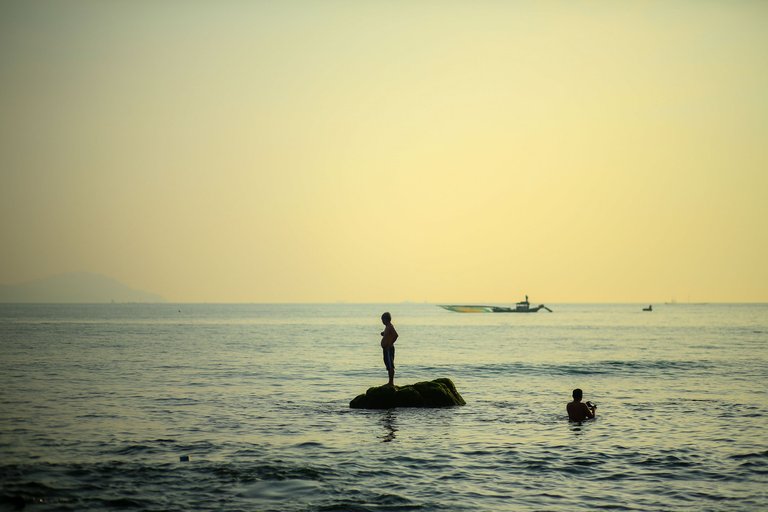 As I mentioned above, one of the attractions of Nam O beach in this season is the mossy green rock. Although it was only early in the morning, many people came here to take pictures with that beautiful green rock. I caught two young girls, two couples, a family, cyclists, locals and another photographer there. All of them and I have the same goal of coming here to take pictures of the mossy green rocks.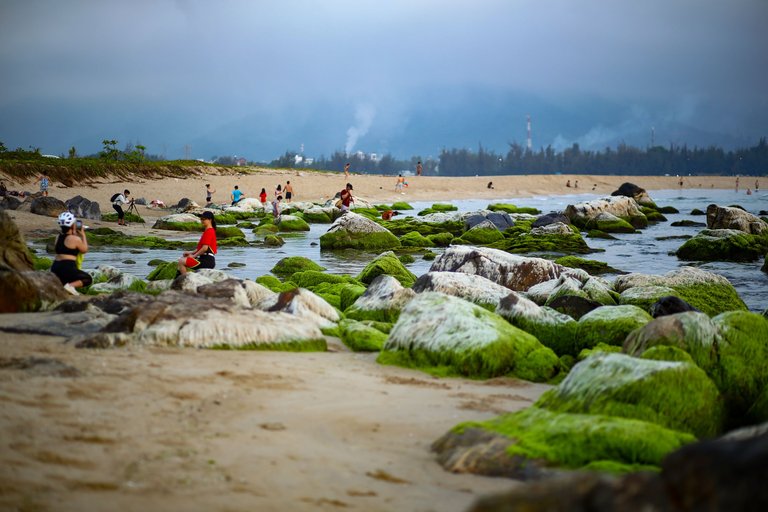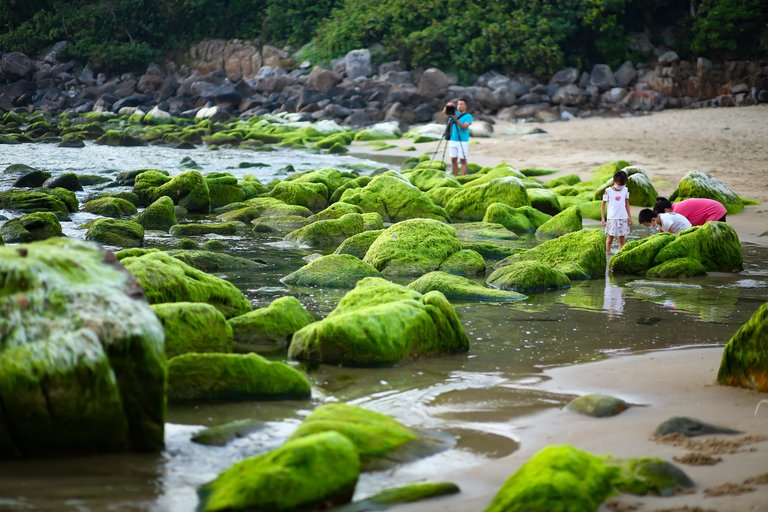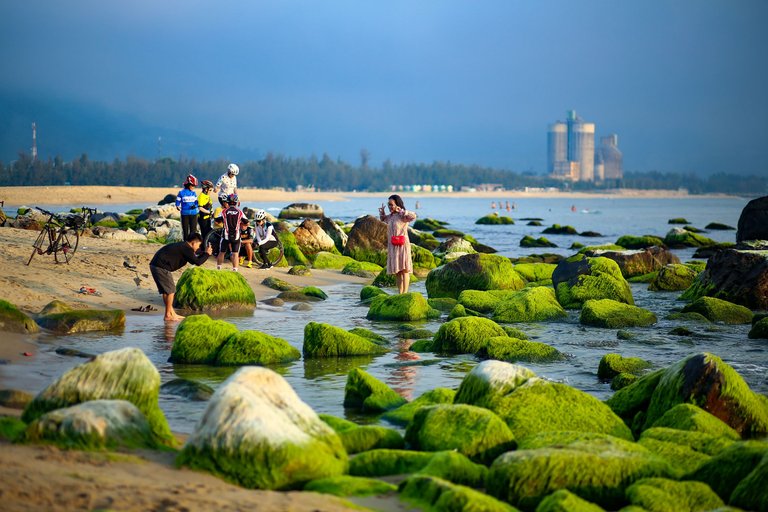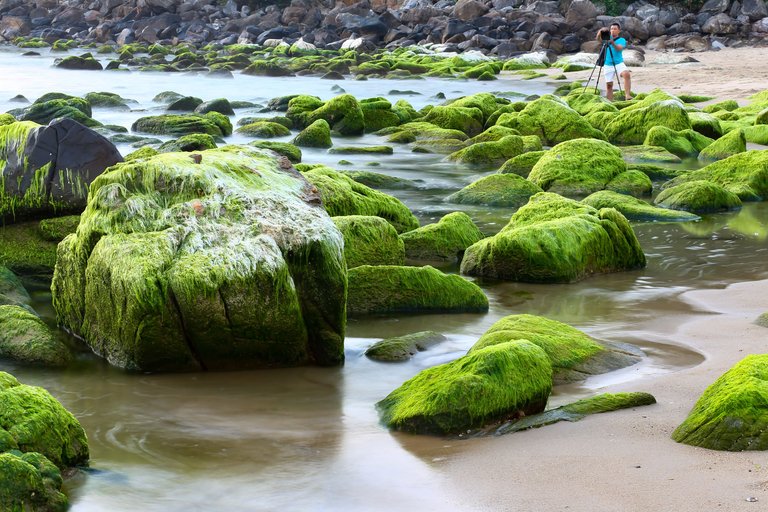 However, there are also people who come here for other purposes. This beach has long and wide sand and faces the sunrise. So many people have chosen to come here to exercise. What's interesting is that I haven't seen many young people getting up early to exercise. Most of the exercisers that I met there were middle-aged and elderly people. Hey young people, cherish your health, get up early and exercise.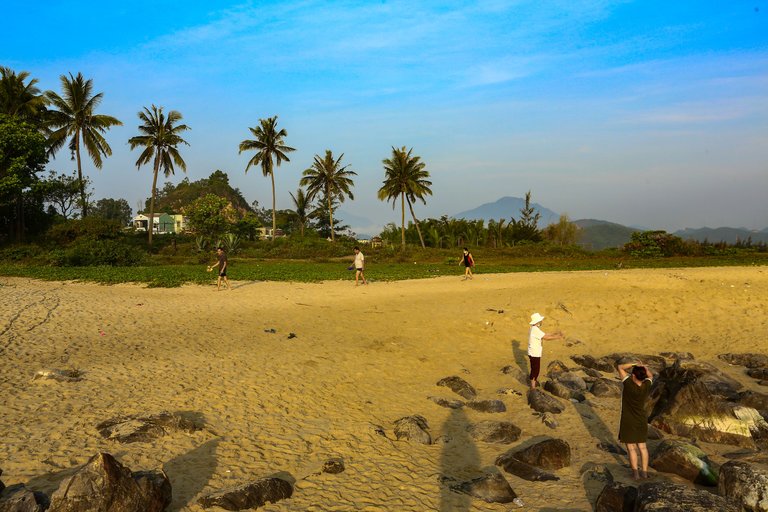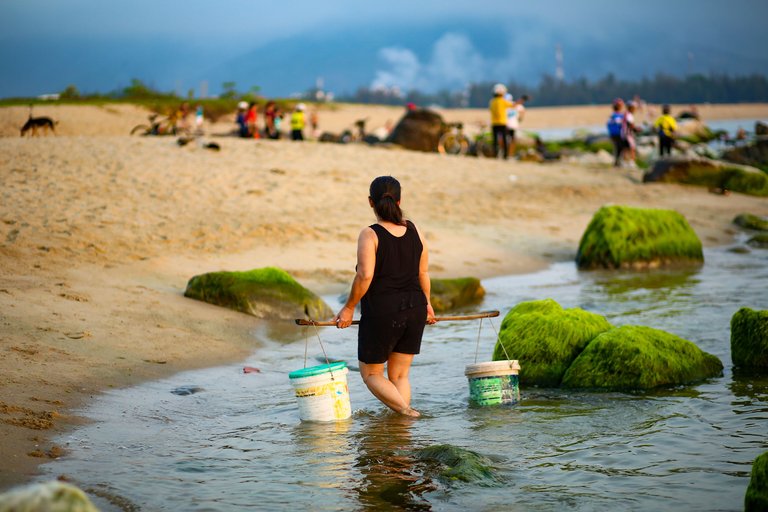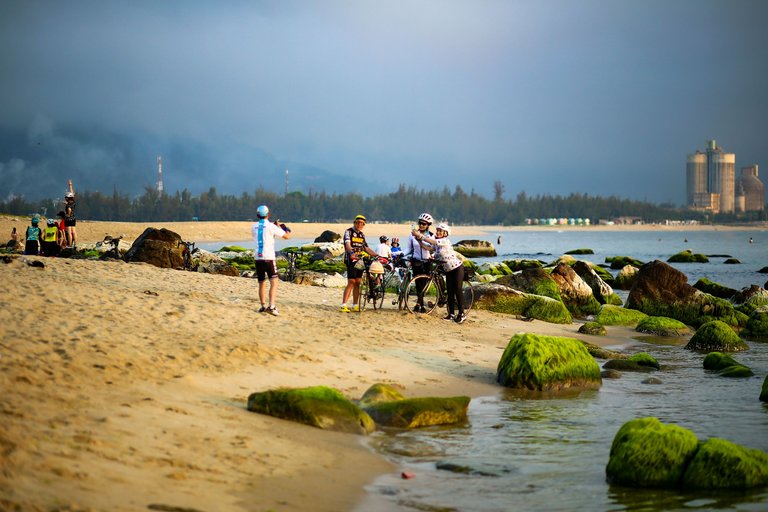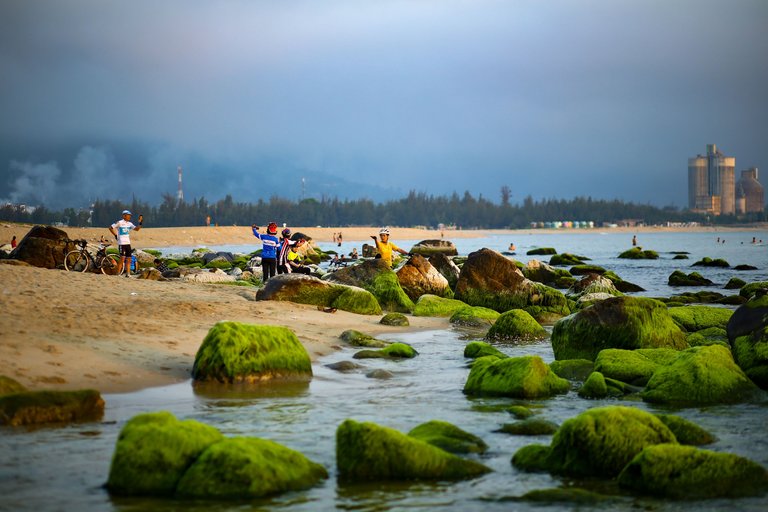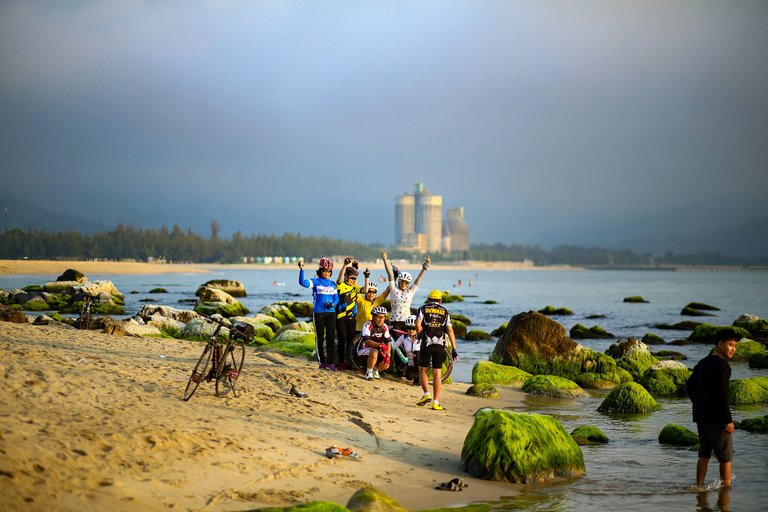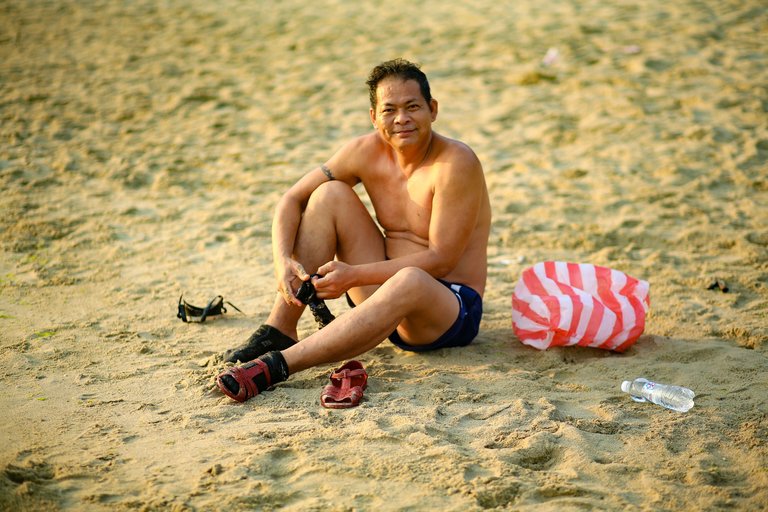 Thank you for taking the time to read my post. I hope you enjoy the green moss season at Nam O beach through my photos. Have a nice day!
FIND ME ON:
Blog:
https://www.dodobalo.com/
Facebook:
https://www.facebook.com/Imdodohere
Instagram:
https://www.instagram.com/dodo.balo/
Twitter:
https://twitter.com/dodovietnam1
---
---