Dak Ke Waterfall - A sleeping fairy in the forest of Mang Den land
Hi Hivers,
Today I would like to introduce another interesting destination in the mountain town of Mang Den on Pinmapple. The destination I want to introduce today is Dak Ke waterfall. It is likened to a sleeping fairy in the forest. I really wouldn't have known about it if I hadn't heard one of my local friends talk about it. And really not many tourists know about this beautiful waterfall, neither do many locals. When I got there, I was alone there. It was then that I understood why it was called the sleeping fairy in the forest because of its secret location.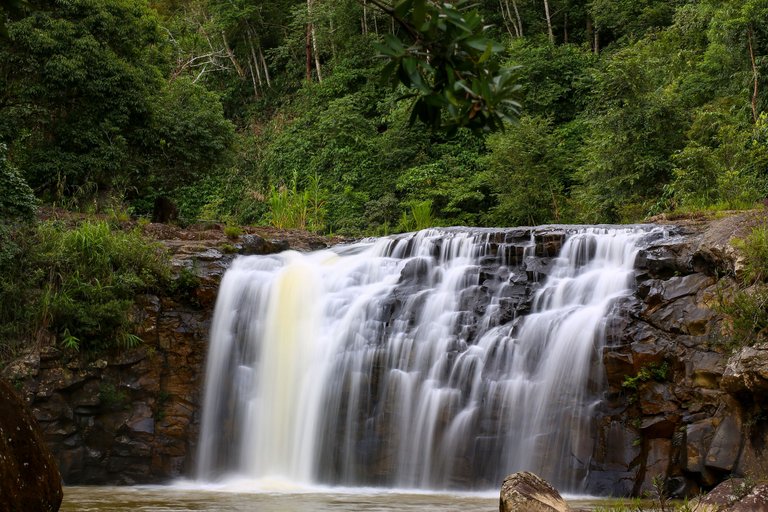 The way to Dak Ke waterfall is not difficult, but it has not been shown on the map and not many people know about it. So it still has a pristine beauty. It is not in the tourism planning of this area and it is not on the list of destinations for tourists. That's what made me even more curious and excited to explore it. It only takes me about 20 minutes to drive from where I am. I then had to leave my motorbike on the main road and walk a dirt path in the forest to reach the waterfall. Actually, it's not far from where I live, but most of Mang Den's area is forest, so not many people know about it. While driving on the main road I came across a bridge over a stream. I didn't think that stream would form a beautiful waterfall in a secret location in the forest.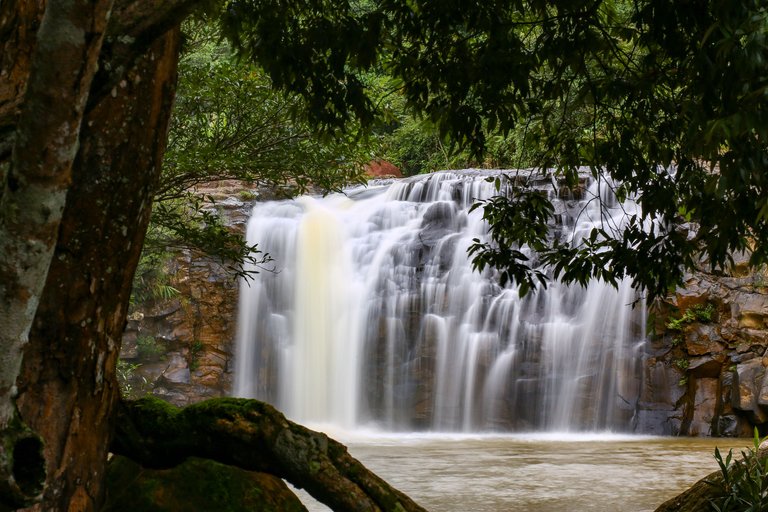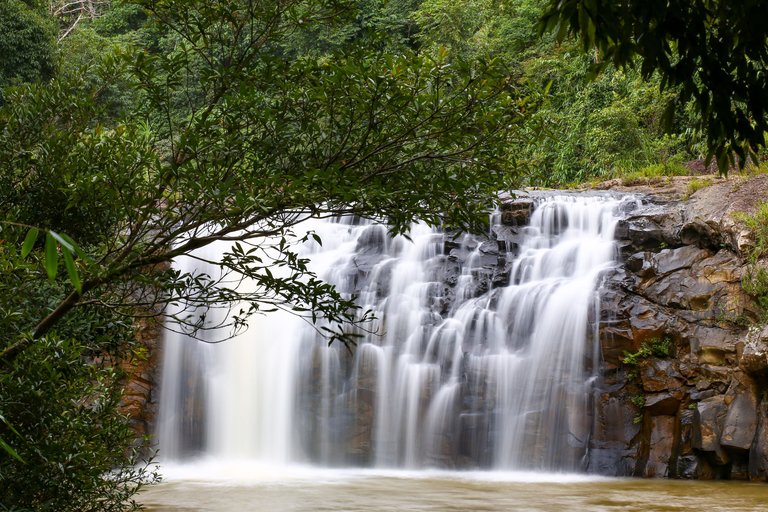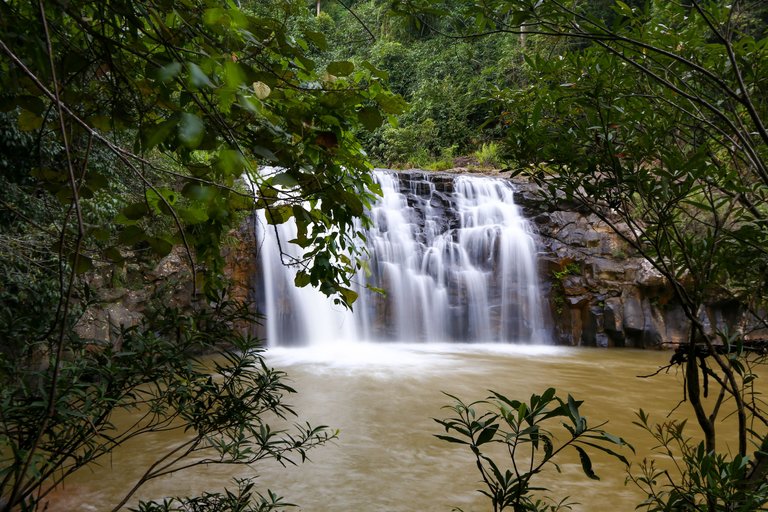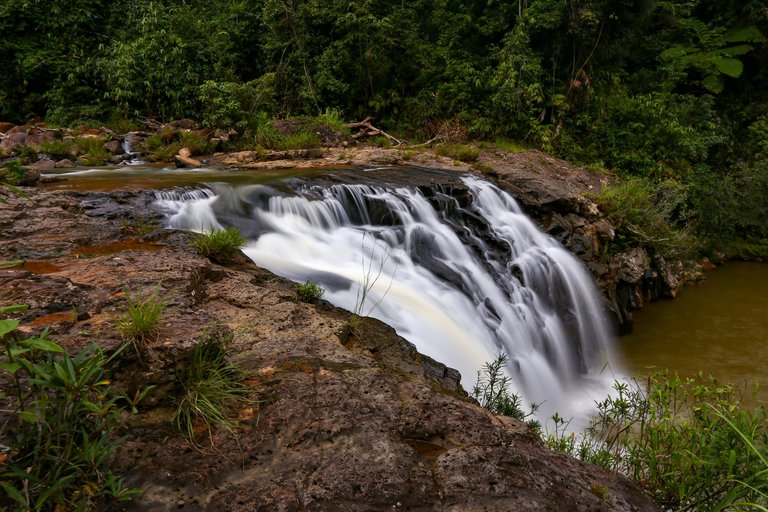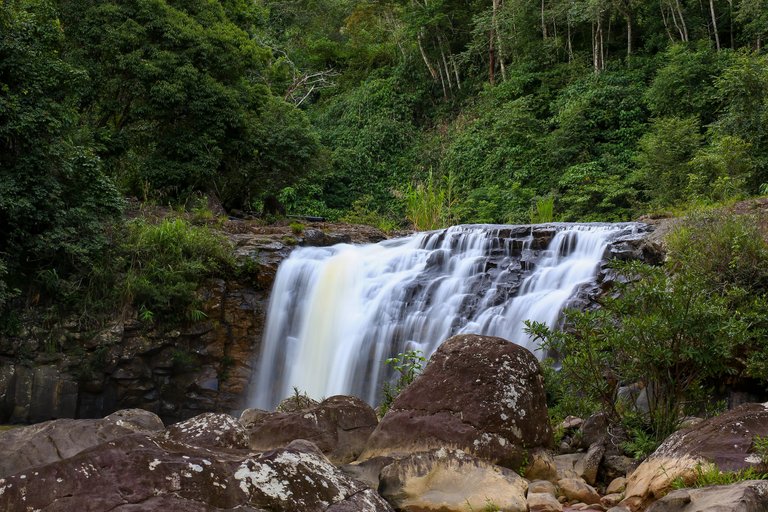 Since it is little known, the nature there still retains its unspoiled beauty. With a cool climate all year round and fertile soil, the trees there are very green. Dense trees cover both sides of the stream creating a picture of a stream of water flowing into a tunnel of trees. To get close to the waterfall, I walked along the stream. In the distance I saw a beautiful waterfall peeking out from behind the dense trees. The closer I got, the more beautiful the waterfall became. I admired its beauty from its bottom first, then I found my way to the top of the falls and admire its beauty from above. Different from its strong beauty from the bottom, at its top, the gentle stream flows through the rocks and trees creating a harmonious natural beauty. I felt lucky to have gotten there.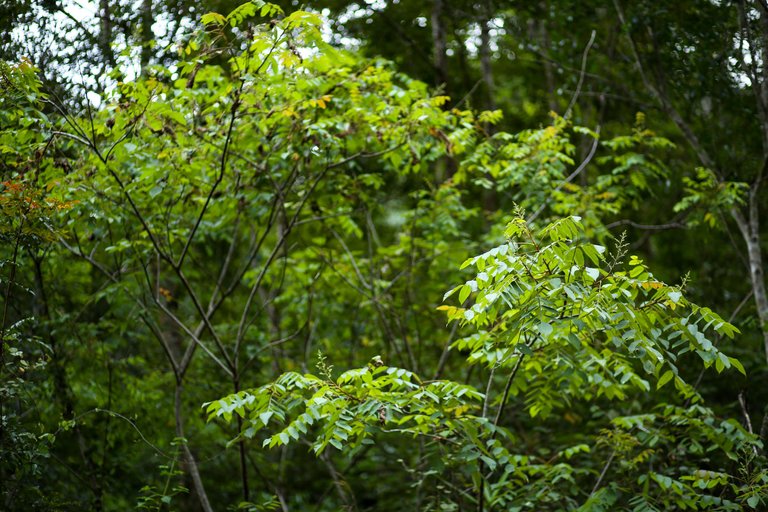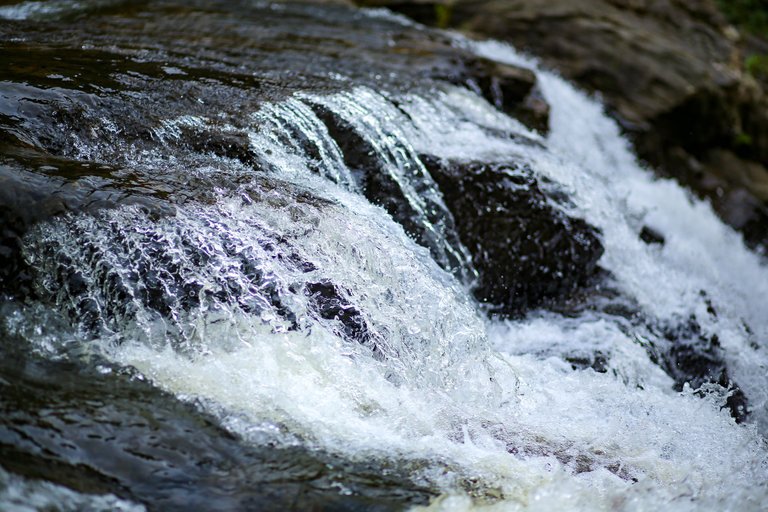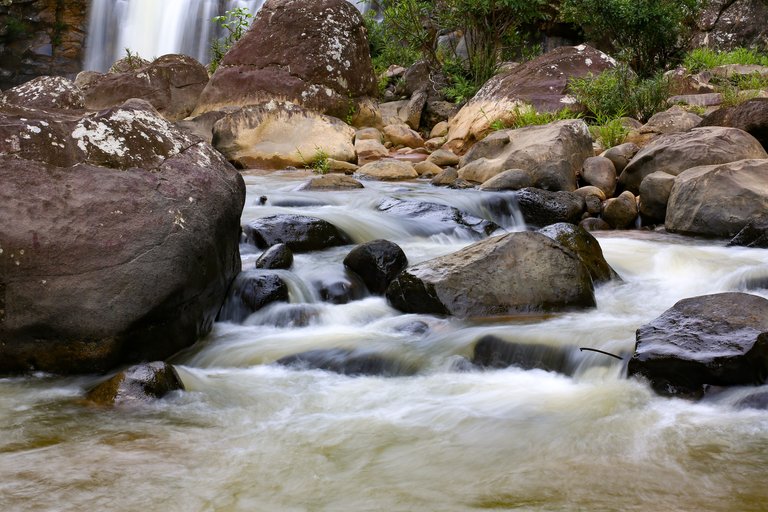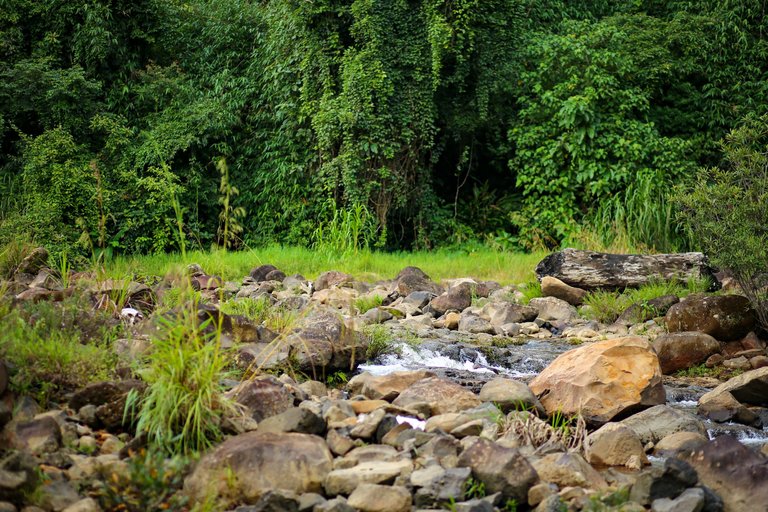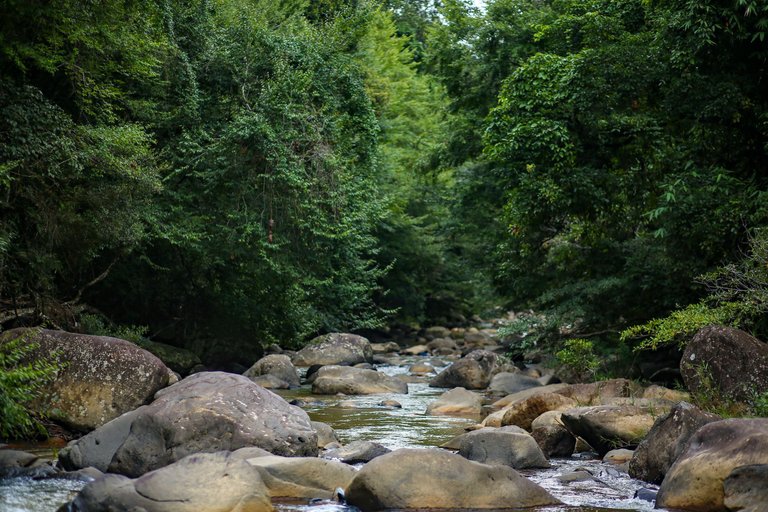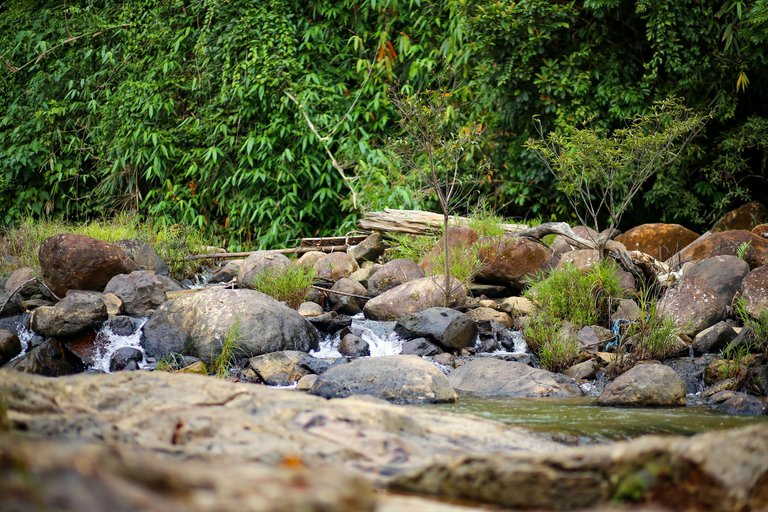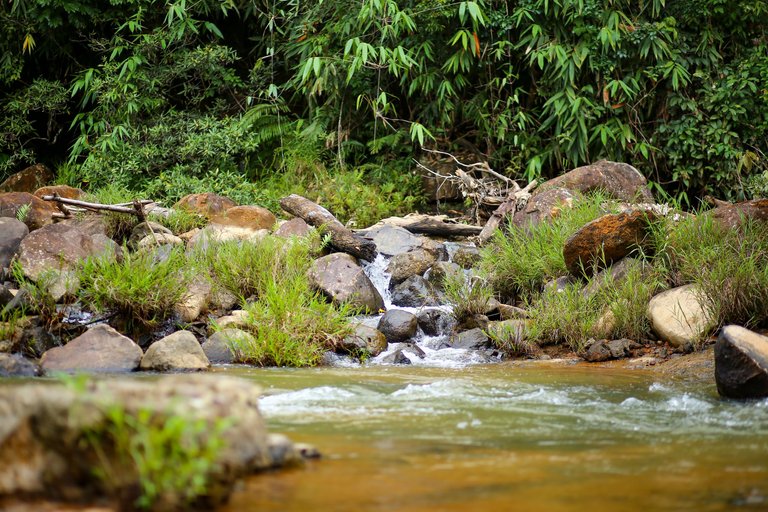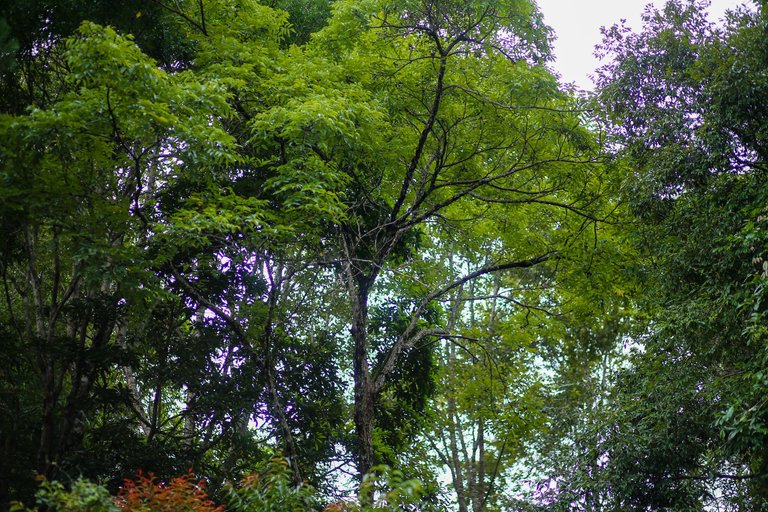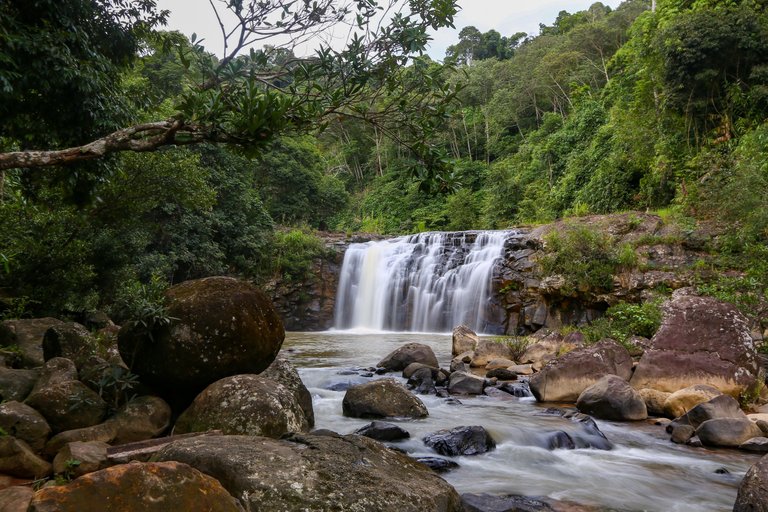 Thank you for taking the time to read my post. I was very happy with my exploration trip today. Wish you a nice day too!
FIND ME ON:
Blog:
https://www.dodobalo.com/
Facebook:
https://www.facebook.com/Imdodohere
Instagram:
https://www.instagram.com/dodo.balo/
Twitter:
https://twitter.com/dodovietnam1
---
---