Beautiful sunset at a reed hill at the weekend
Hi Hivers in the PhotoFeed community, do you have any plans for this weekend? Surely all of us look forward to the weekend to relax and refresh our energy after a hard-working week. And in each area, we have different activities to do, right? What area do you live in? Urban or rural? Before I lived in a big city of Vietnam, Danang, I used to go shopping, to movie theaters or recreational centers on weekends.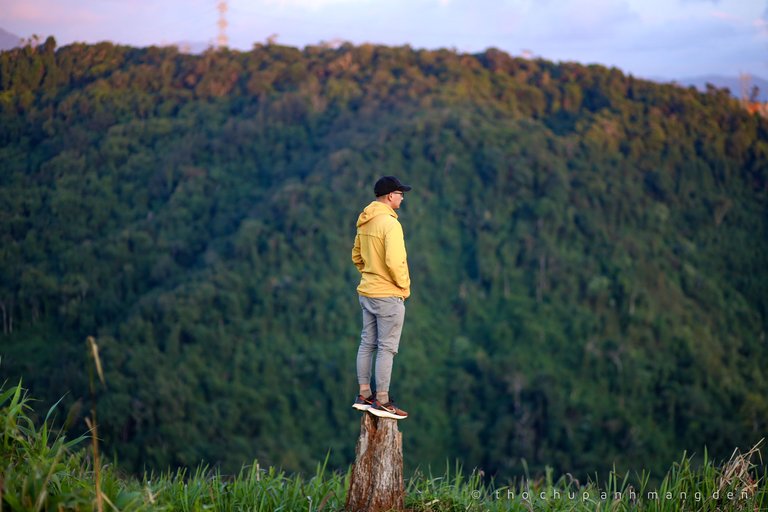 But now I'm living in a small mountainous town in highland. There are not many options for weekends here. But it's okay because I'm a nature lover, so just going out and enjoying the atmosphere is enough for me. That's why I chose this place to live, in which I can live closely to nature. And today, I chose to spend time at a reed hill for my weekend afternoon.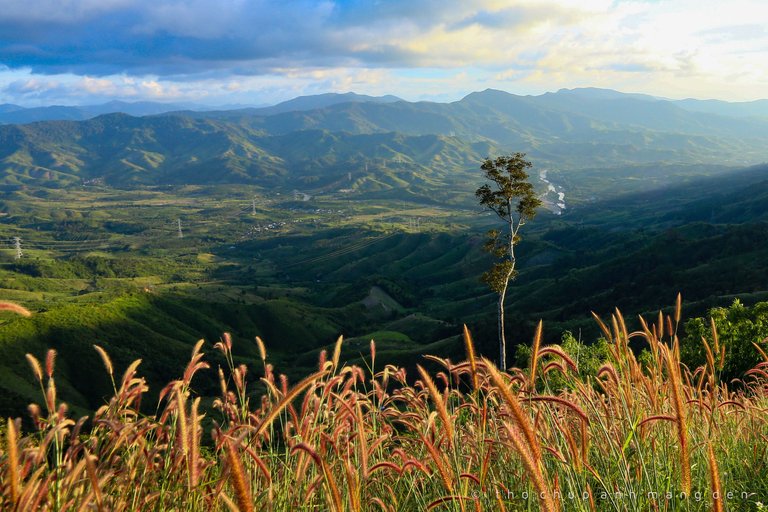 There are many beautiful natural places in Mang Den, so I always have different options when I want to go out to enjoy nature. Mang Den's terrain is mainly hills and mountains. The reed hill is only about 3km from my place. It is a bare hill with a view overlooking a vast valley below where Dak Rve locates. The winter is coming in my place and this is also the season of reed flowers. That's why I wanted to go there to enjoy my weekend.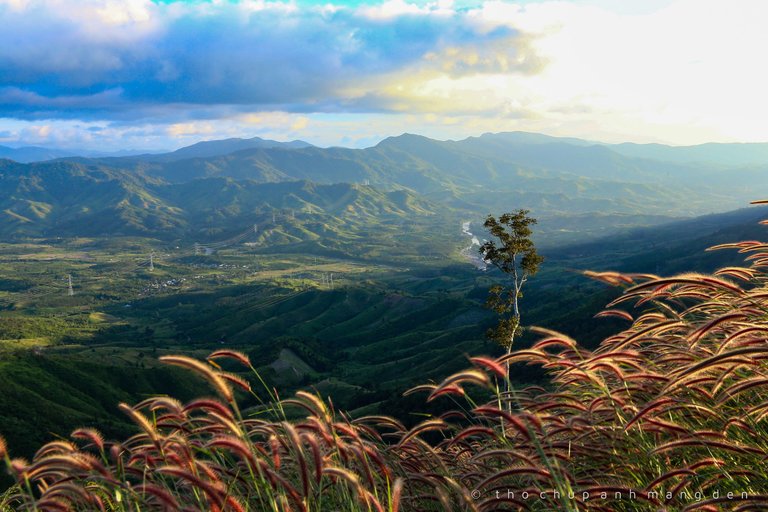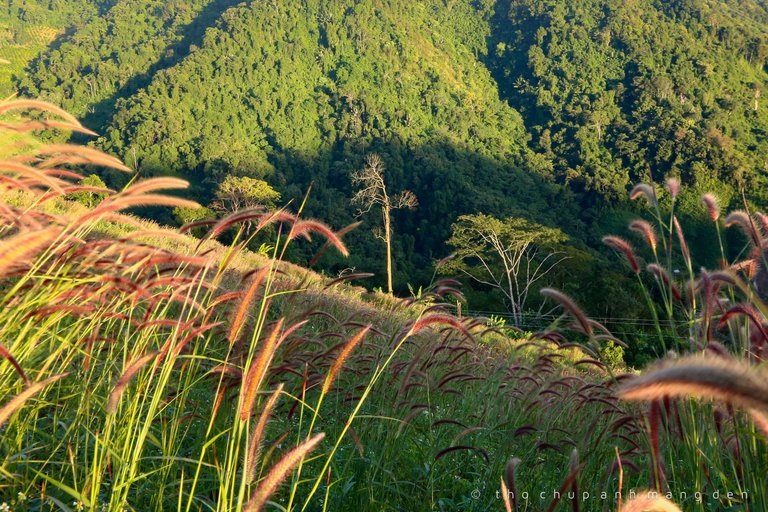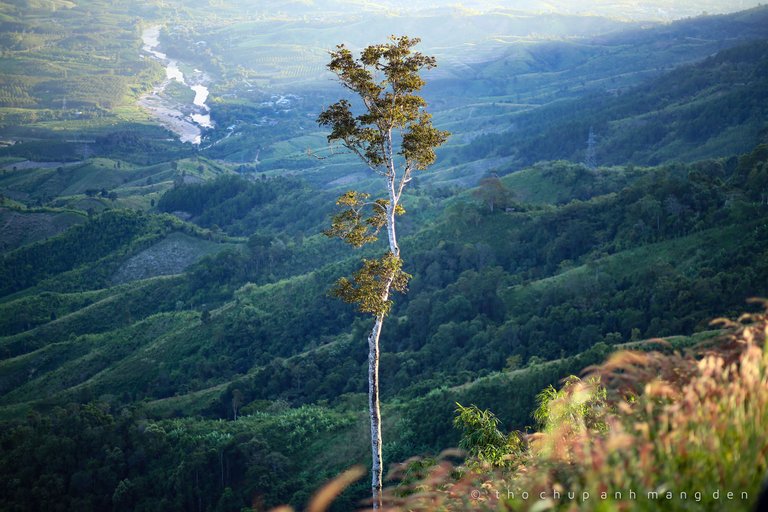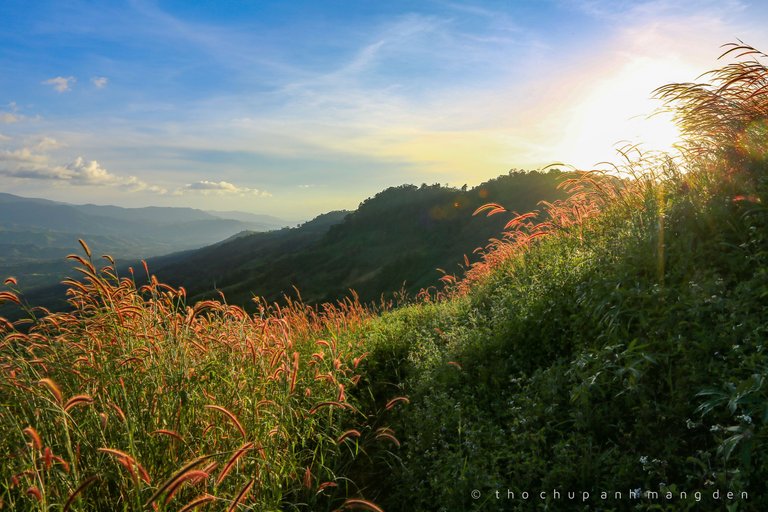 To enjoy the whole sunset there, I had to set off around 4pm. Because that hill is located on a ridge of a valley-shaped mountain range, the sun goes down quite fast there at around 5pm. From the main road on the hill, there's not really a way to the reed hill. I left my motorbike on the main road and walked down the hill.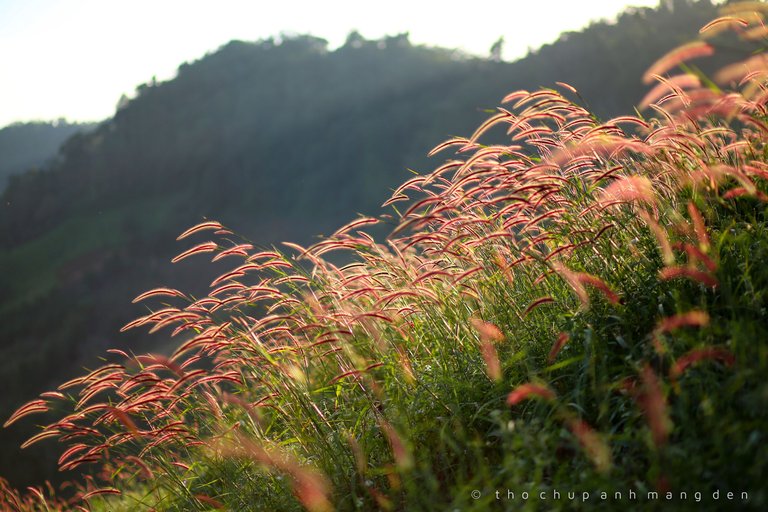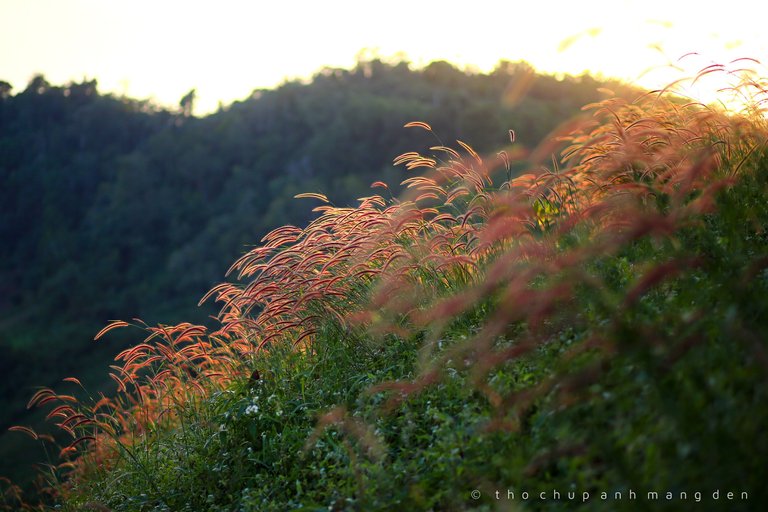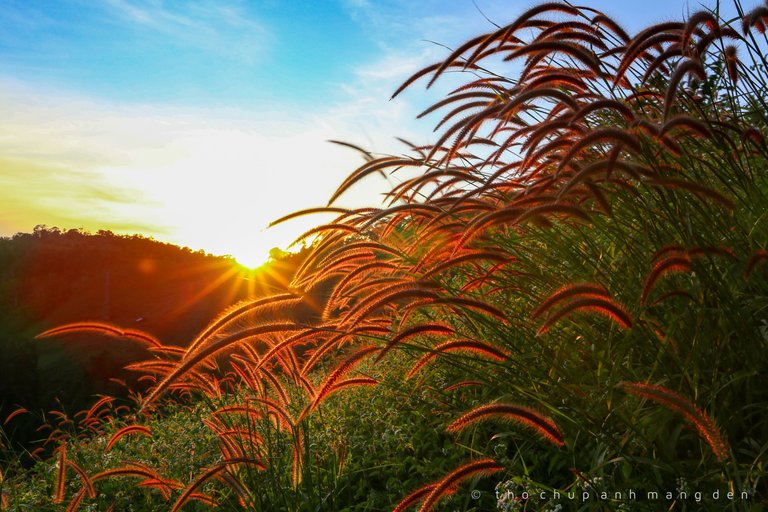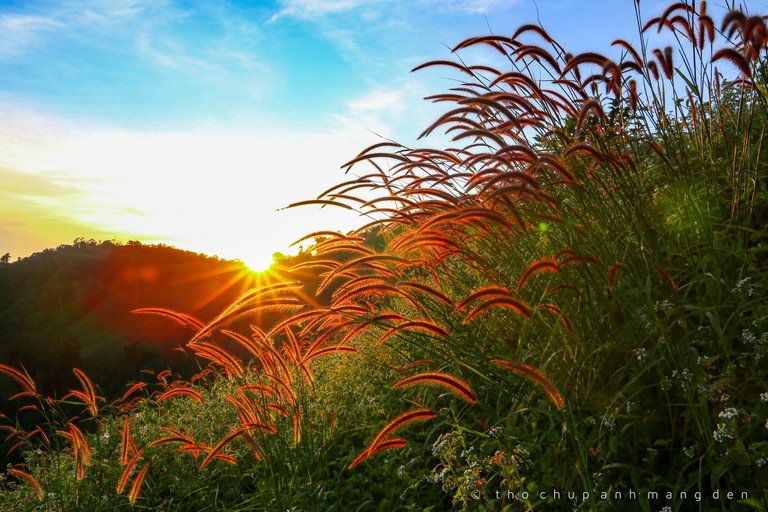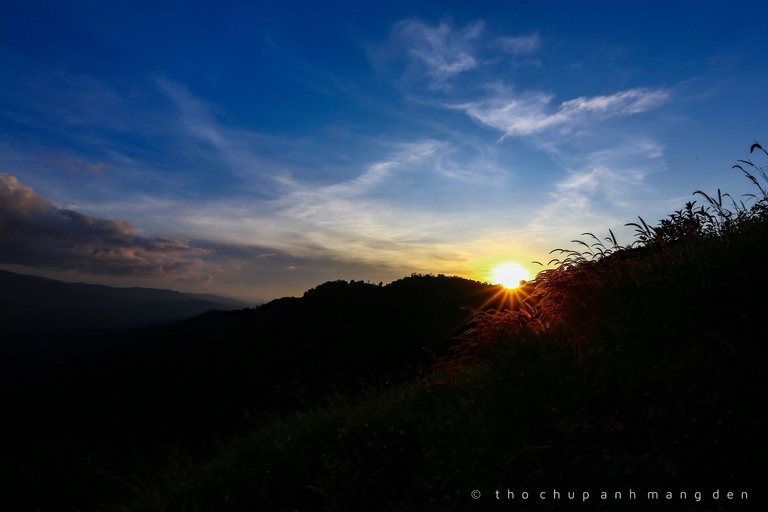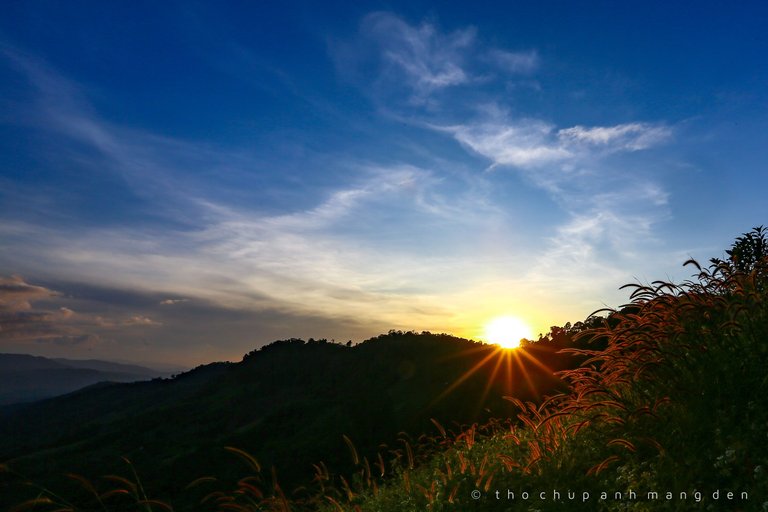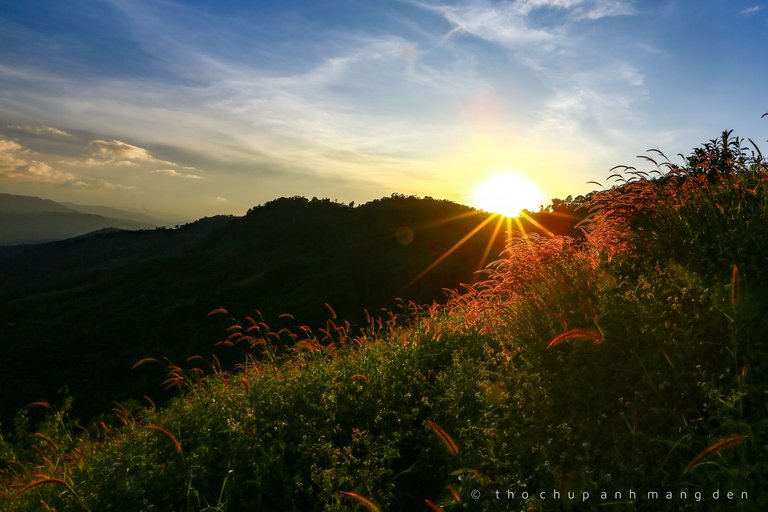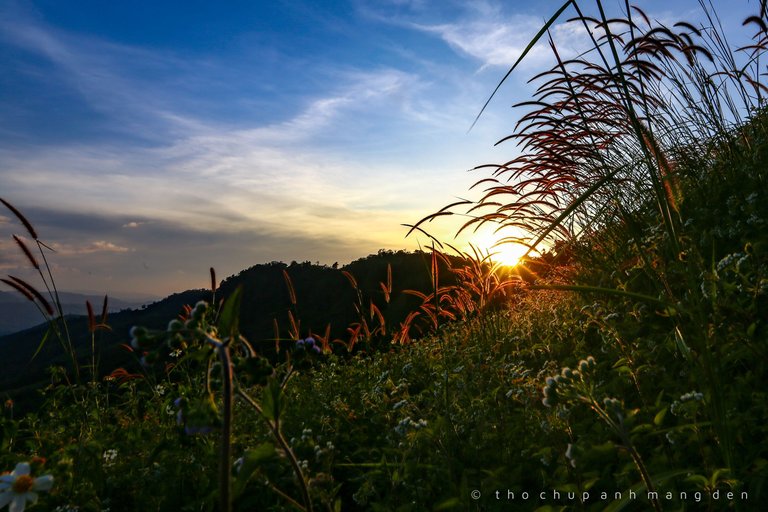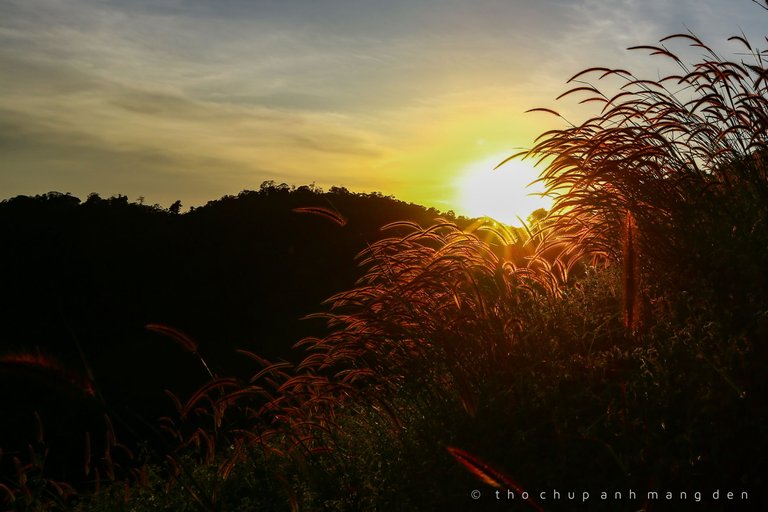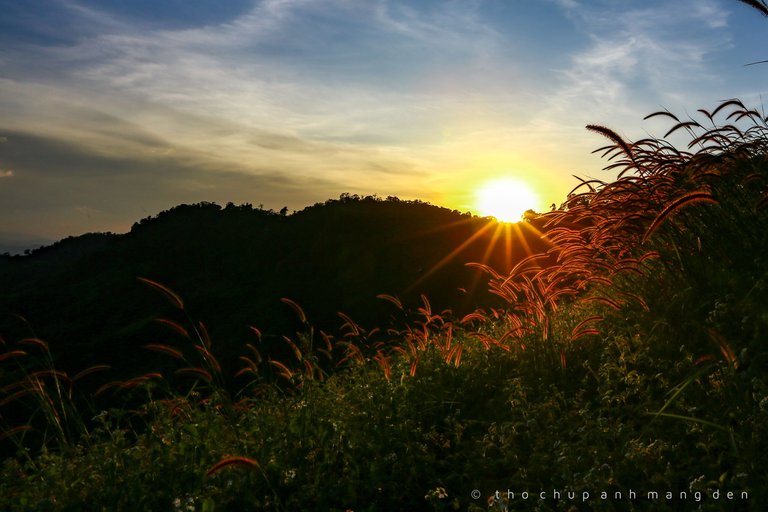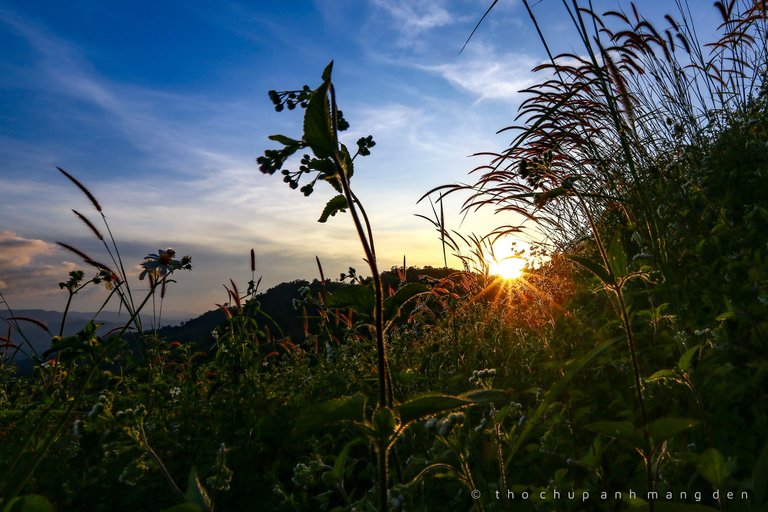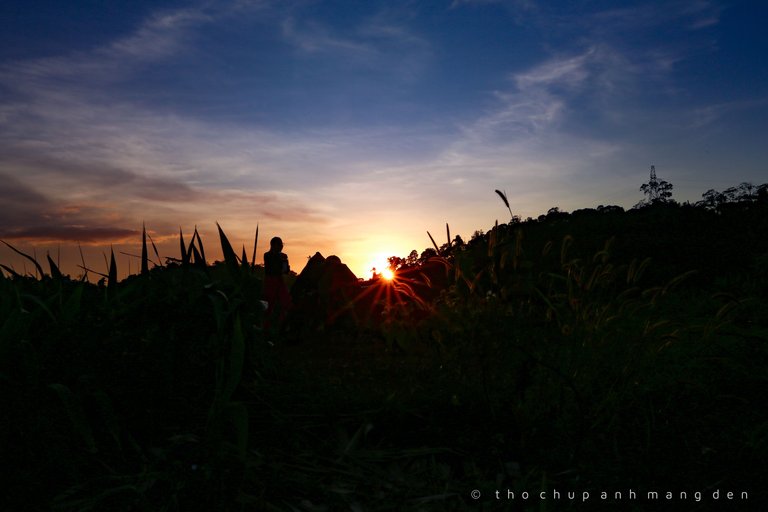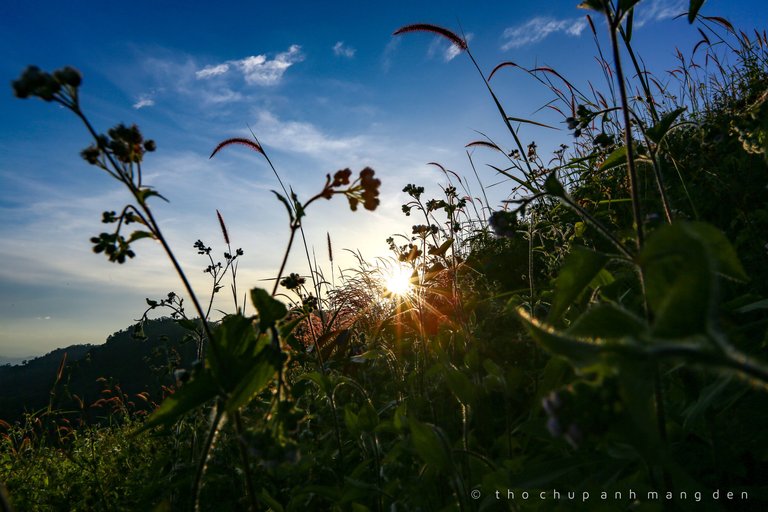 I really enjoyed the place so much that I stayed there until dark when the sun totally went down behind the mountain. It's cool to watch the whole process from when the sun was still hung on the branch of the reed flowers until when it disappeared behind the mountain range. When the sun went behind the mountain, it even created a more beautiful sky. The sky at the horizon turned red. I also took some photos a plane on the sky. That's the photo I love the most for my weekend. I hope you like it too.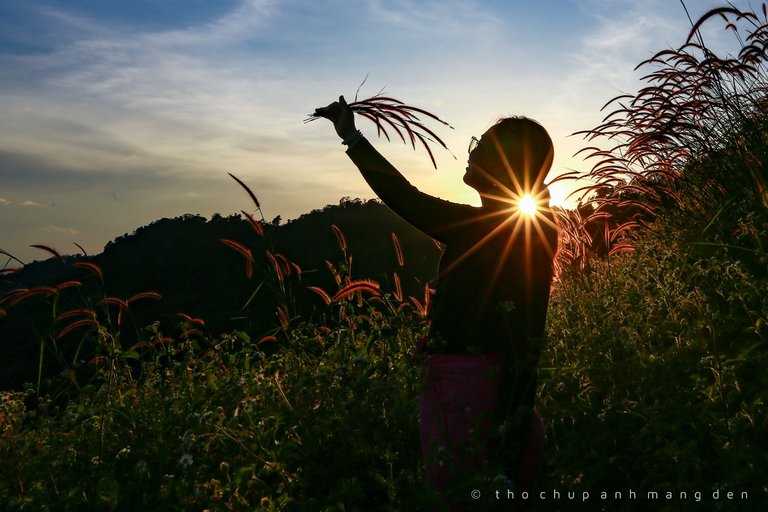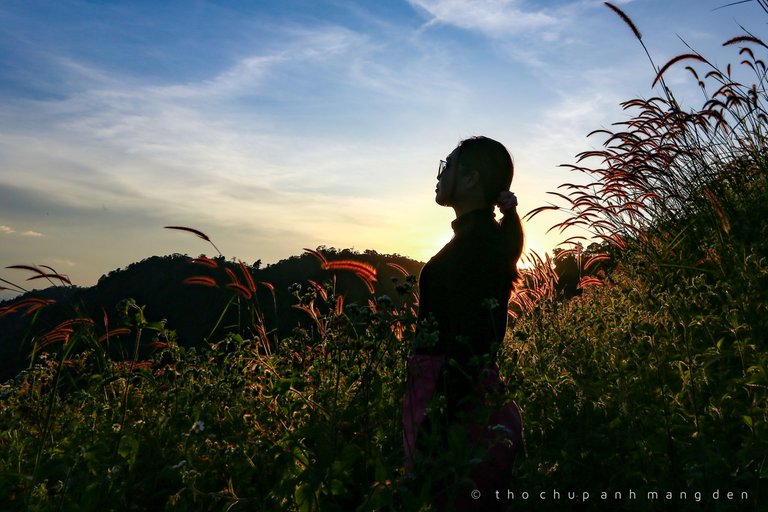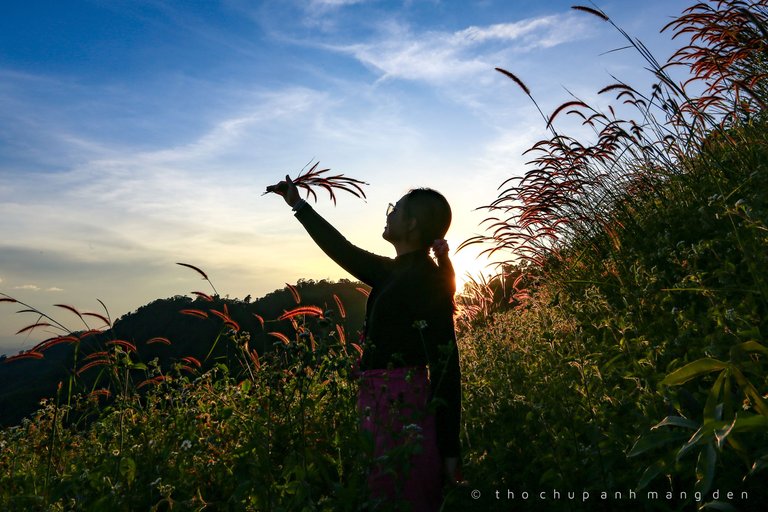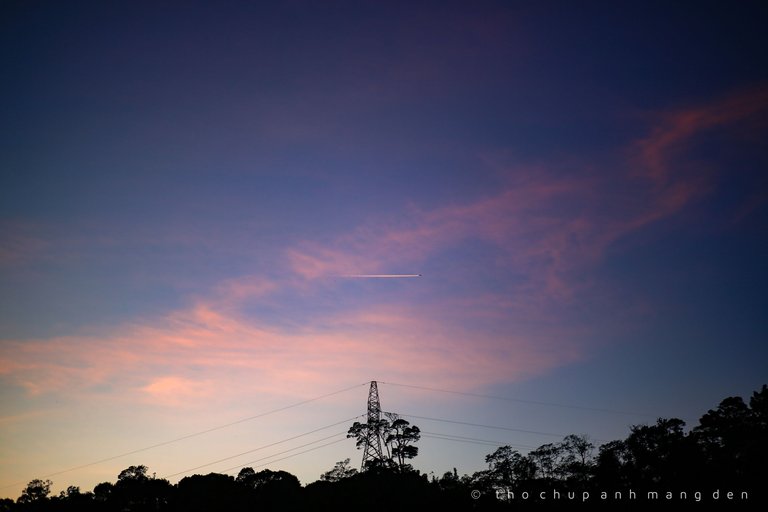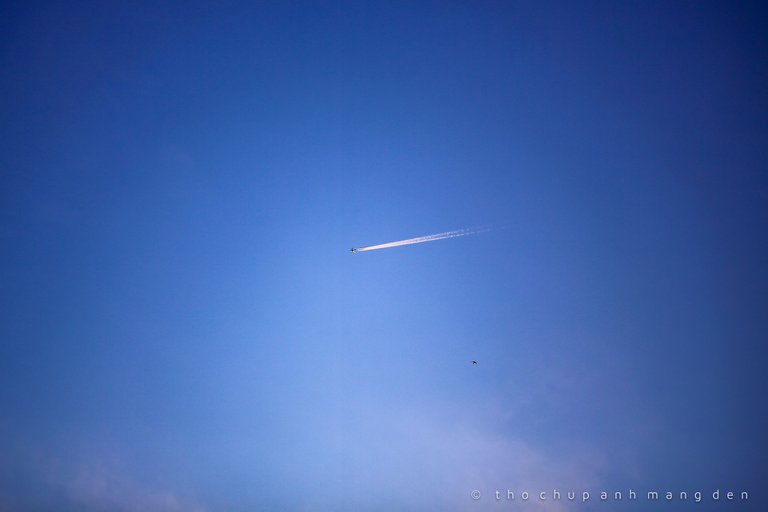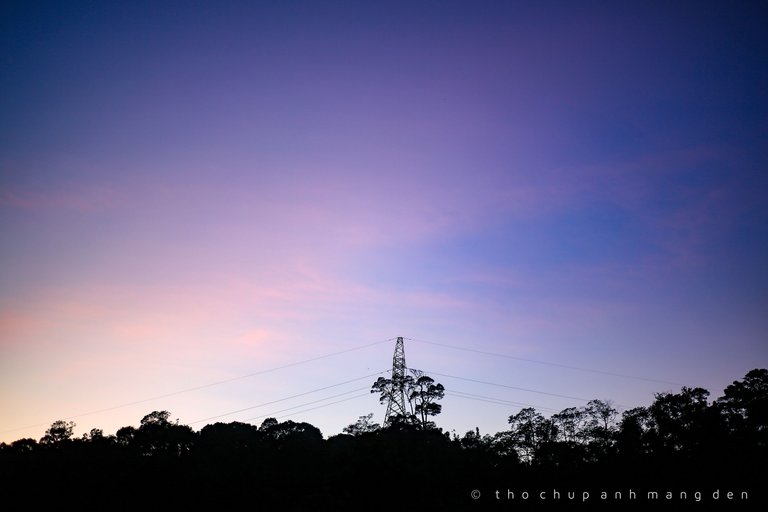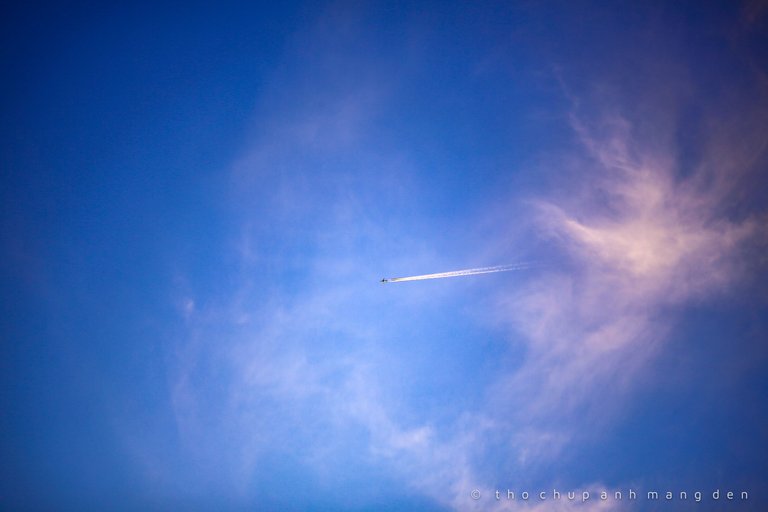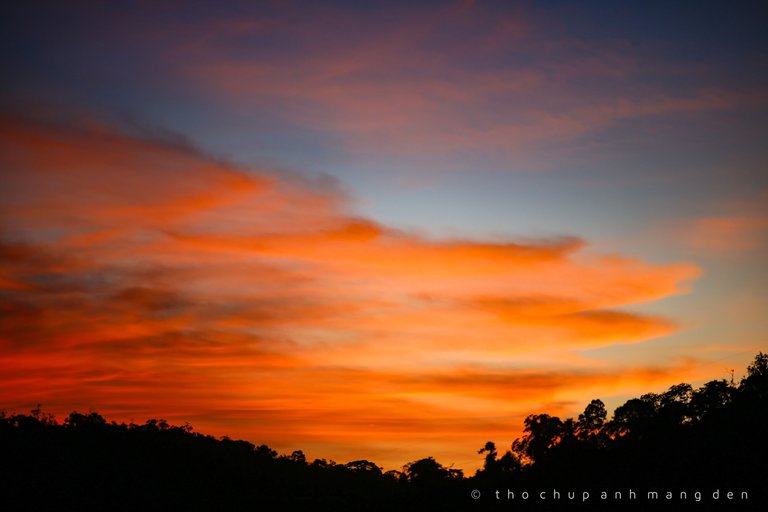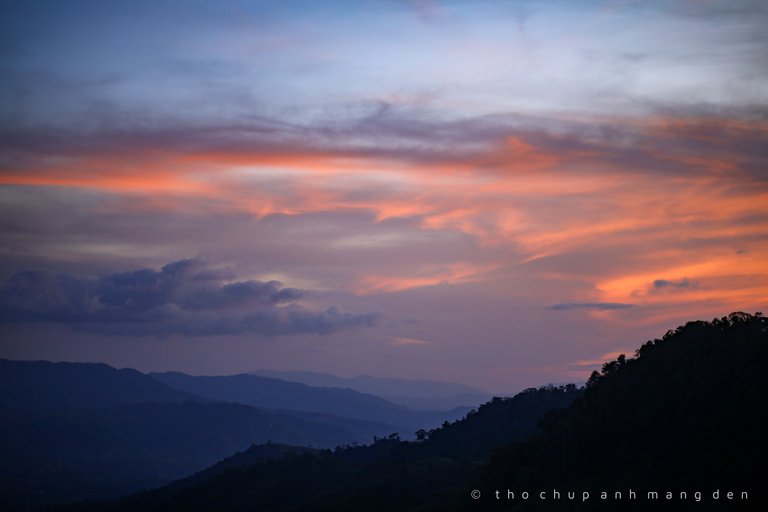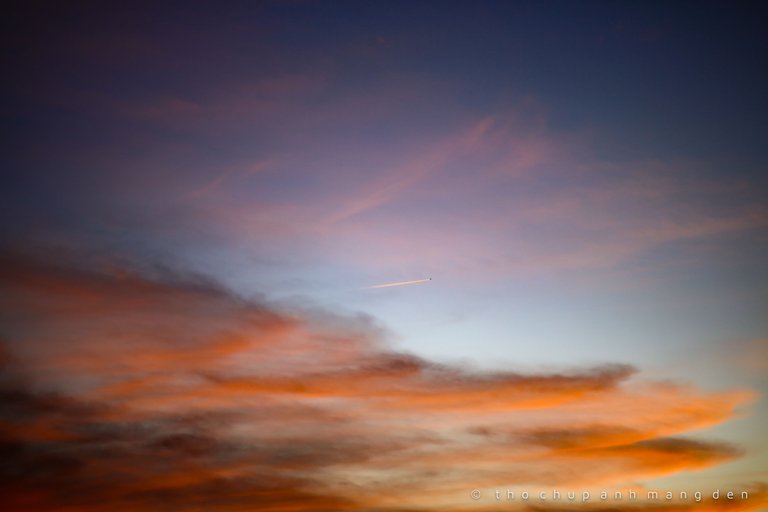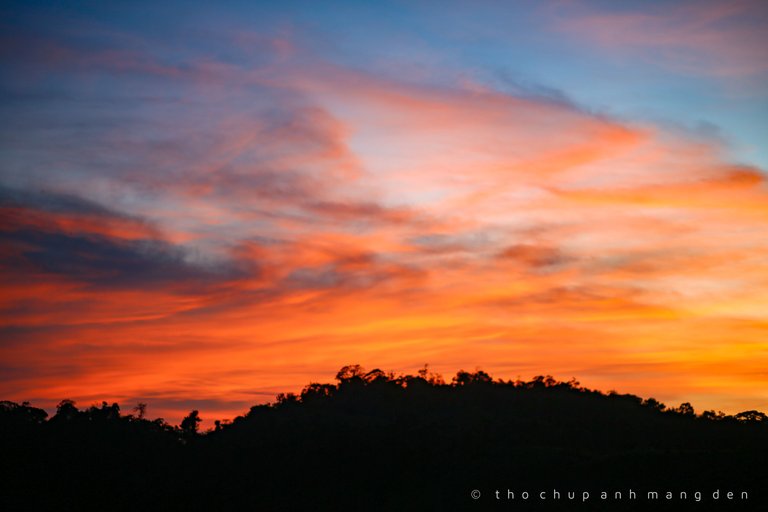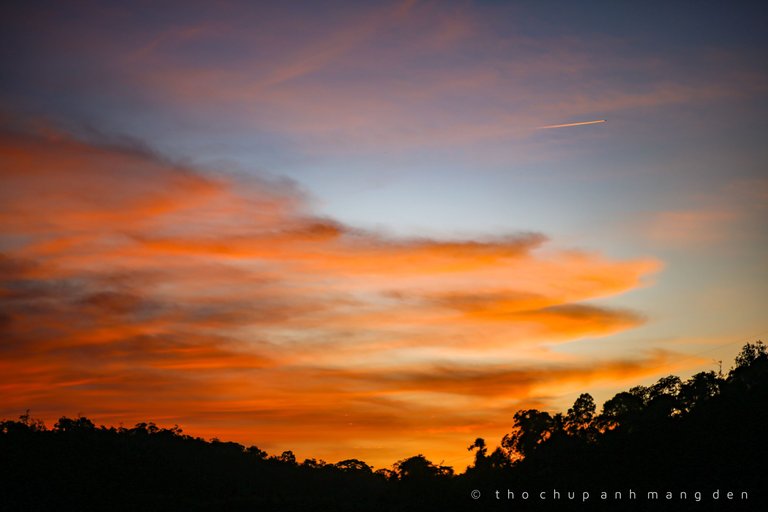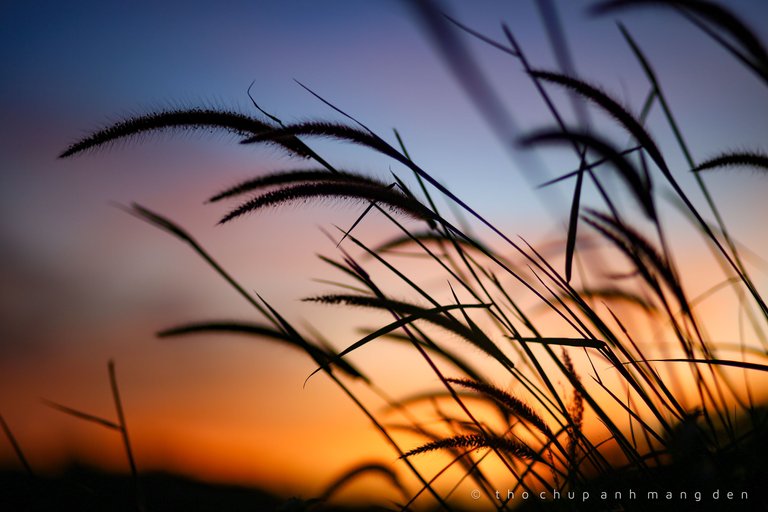 Thank you very much for taking time to read my post. I wish you a nice weekend with your loved ones too.
FIND ME ON:
Blog:
https://www.dodobalo.com/
Facebook:
https://www.facebook.com/Imdodohere
Instagram:
https://www.instagram.com/dodo.balo/
Twitter:
https://twitter.com/dodovietnam1
---
---