Why I used AI Generated Art For My Upcoming EP Nuclear Fusion.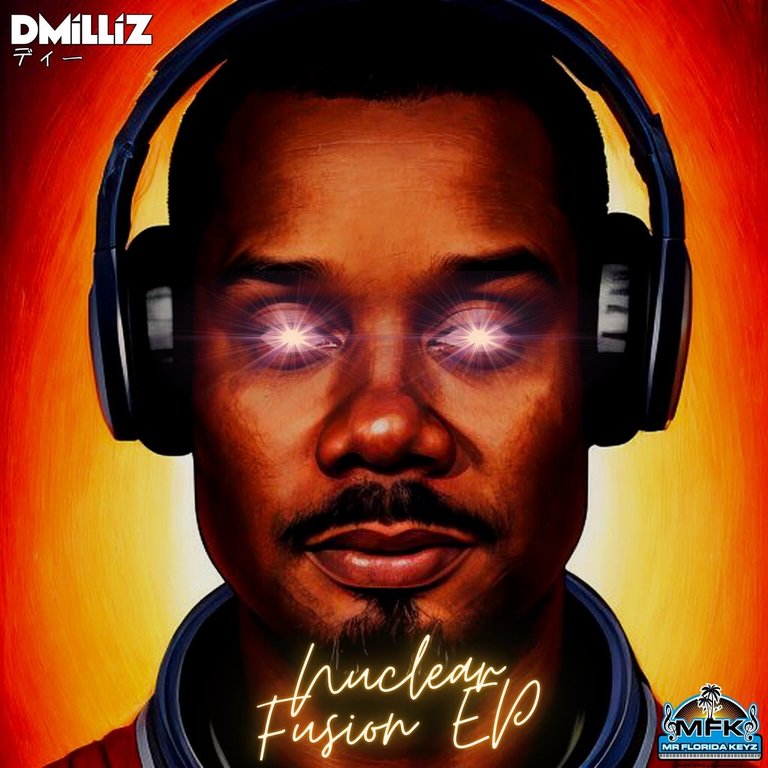 A few months ago I launched a competition to create cover art 🖼 for my upcoming EP ( I have decided to release it on January 14th. 2023). The winner of the competition walked away with 100 HBD for an image I know was made using stock images in Canva. But hey, it looked pretty decent and was inline with what I was looking for at the time; something space-like and futuristic.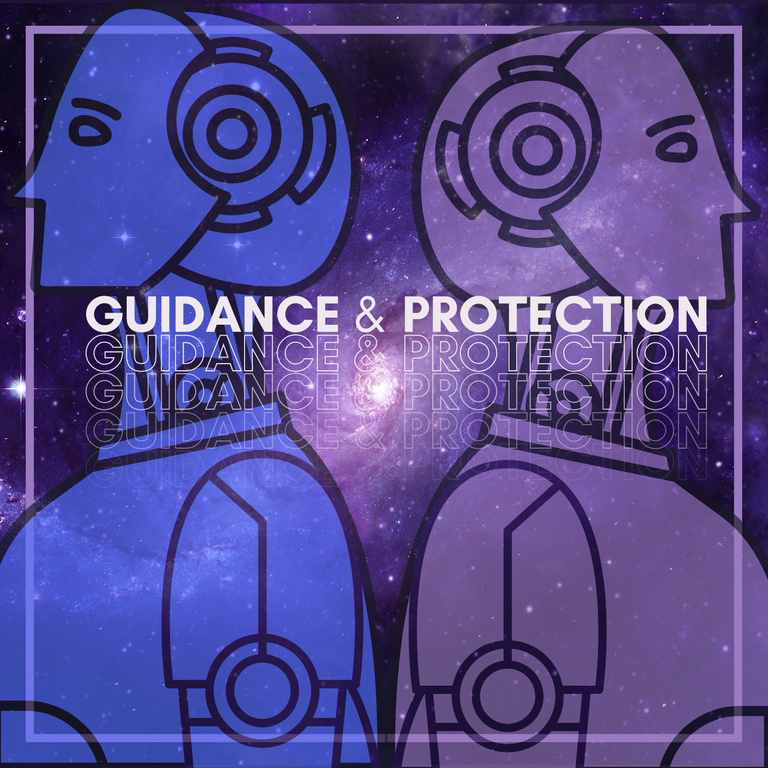 So what happened?
Well, after deciding to not wait for a certain song to get mixed and mastered and listening to the songs I had ready to go, I realized the EP title was not a good fit. And that's when I started exploring with the idea of "Nuclear Fusion" as it is something a friend and I talk about ever so often when we meet up for a chat. Also, I think the progress being made by man with the utilization of this process is something to pay attention to.
Nuclear fusion is a reaction in which two or more atomic nuclei are combined to form one or more different atomic nuclei and subatomic particles (neutrons or protons). The difference in mass between the reactants and products is manifested as either the release or absorption of energy. This difference in mass arises due to the difference in nuclear binding energy between the atomic nuclei before and after the reaction. Nuclear fusion is the process that powers active or main-sequence stars and other high-magnitude stars, where large amounts of energy are released.
The Sun is a main-sequence star, and thus generates its energy by nuclear fusion of hydrogen nuclei into helium. In its core, the Sun fuses 500 million metric tons of hydrogen each second.
Source: Wiki
Pretty neat but complex process. But in simple terms, It's how the sun is powered, let's just keep it at that so even a kid can understand. But in regards to my upcoming EP, I feel it's a combination of different vibes in terms of the genres: Reggae, Dancehall, HipHop R&B etc and the types of songs on the EP: hardcore, lasting messages, sexy, dancing and more.
The combination of skills as well, from the producer @mrfloridaKeyz, the main engineer behind the mixing and mastering @d-vine and the other engineer @djblendah who also played a crucial role and of course myself with the vocals.
Another interesting Fusion was how web3 brought the minds together ( more specifically myself and the engineers). Most of the tracks where mixed and mastered by people I met here on the Hive blockchain and services paid for in HIVE, the native Currency/token of the blockchain or HBD, the algorithmic stable coin 🪙 of the HIVE chai . Some real new era Fusion.
Why AI to create the cover art?
Well I wasn't about to launch another competition and looking through Fiverr and freelancer for styles I liked was daunting. So I looked into Stable Diffusion as I saw the hype on YouTube in November and then the tsunami on other social media after.
Stable Diffusion is a latent text-to-image diffusion model capable of generating photo-realistic images given any text input, cultivates autonomous freedom to produce incredible imagery, empowers billions of people to create stunning art within seconds.
Now I could have used the site for free but I used the app that works off their API, Lensa that focuses on selfie style images. If you are on Instagram or Facebook you have probably seen the flood of AI generated images, so I thought hmmm let's see if anything good comes from this.
I started the free trial and paid ¥320 for about 20-30 images if I remember correctly and to my surprise, they weren't that bad. But this one stood out as it said "Nuclear Fusion" as it had that fire 🔥 like background and I was wearing headphones 🎧. See the orignal AI generated imagine below.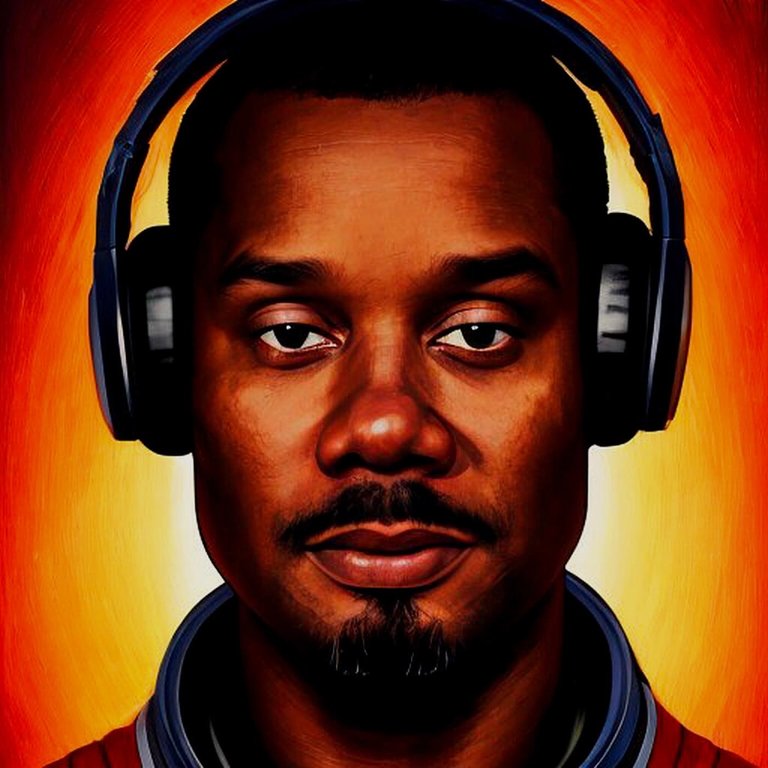 With a few tweaks in ( cough ) Canva, I added some laser/diamond/fusion eyes, added the fonts and logos then it started to feel like it was all coming together.
Now, I'm not saying I'll never use a real human designer/illustrator again, but in this situation AI worked for me. I believe illustrators are using this technology to their advantage as many still don't know about these AI tools and others just can't be bothered to deal with that stuff, that's why they hire a designer. And that imagine that won the competition, I can use it at the right time.
I get the concern artistes have about AI learning from their work to generate these images and we are at a crossroads when it comes to the ethics and morals of what is happening. But in the long run, real artistes will prevail. Me personally, I wouldn't use an AI generated image of some "unique" character to create an NFT set but I would use an AI generated art of myself to slap on an album cover.
Look out for the Nuclear Fusion EP on January 14th!
**Check out the tools mentioned above as well as other AI tools you may be interested in.
What are your thoughts on the current wave of AI tools? Which are you using or planning to use?

---
---