We Made It To The Beach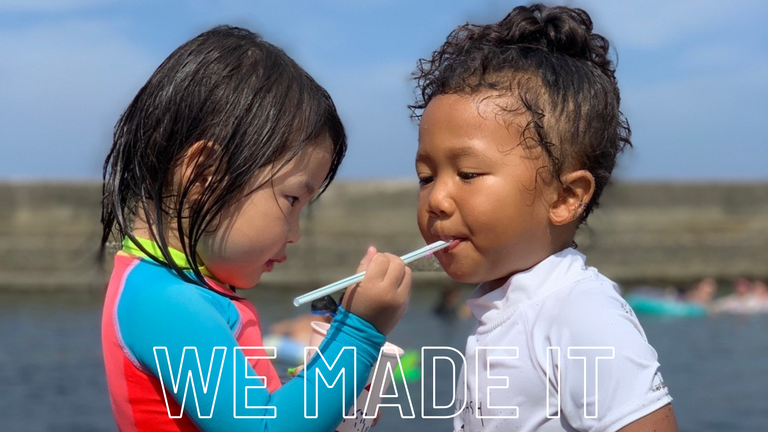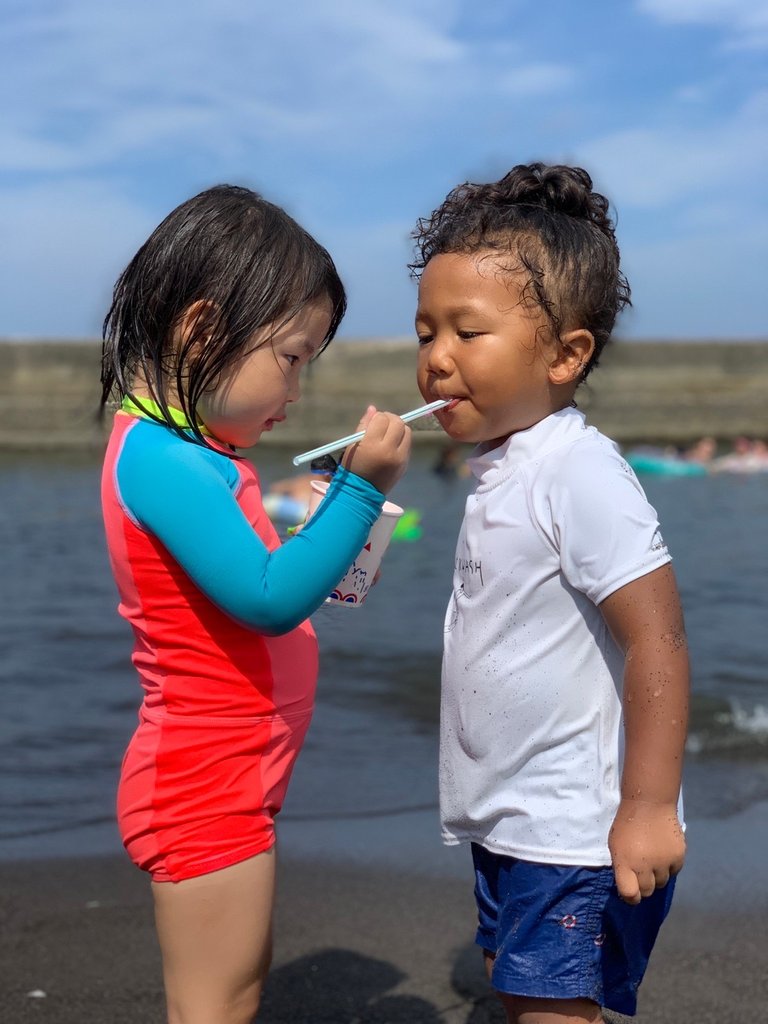 My youngest son and daughter of a friend sharing shaved ice on the beach in Ito, Shizuoka Japan.Cute right?
---
August 14th, fresh off the heels of the "flu", we made our way to the beach just like we planned. The timing was perfect, if we caught the flu a few days later, we would have to cancel the trip and consider that money a gift to the Airbnb owner. Nah, we would have probably just went.
For me, there is something spiritual about the sea, as you dive in, negative energies are washed away and the salt rids us of impurities. Not only that, just think about it, most of the earth is water, dipping in the sea is like touching the current of the globe. I could go on.
Another threat blew our way in the form of a typhoon. We left early Saturday morning for Ito, located in Shizouka prefecture, a small beach town that comes alive in the summer. We were literally heading right into the path of the typhoon. There was heavy rain, long waits at a marina/shopping center, indoor BBQing and other shenanigans to make the Saturday go by fast and the typhoon pass.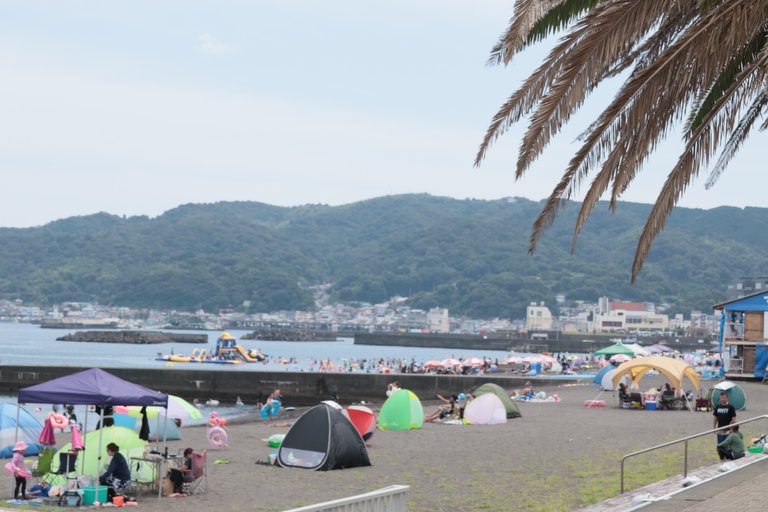 Though the weather report stated it would be raining rats, cows and pigs the following day, that was not the case. We experienced our one day of beach-ness for the summer ( that sounds really sad but believe me, I am grateful).
Random divers entering the water by a seaside restaurant we ate at.
---
It wouldn't be a beach trip without some good seafood, the seaside restaurant was one of the less crowded ones. All throughout the town overflowed with people as it was the Obon holiday season in Japan. It is said that the travelers have picked up this year after 2 years of COVID fallout.
---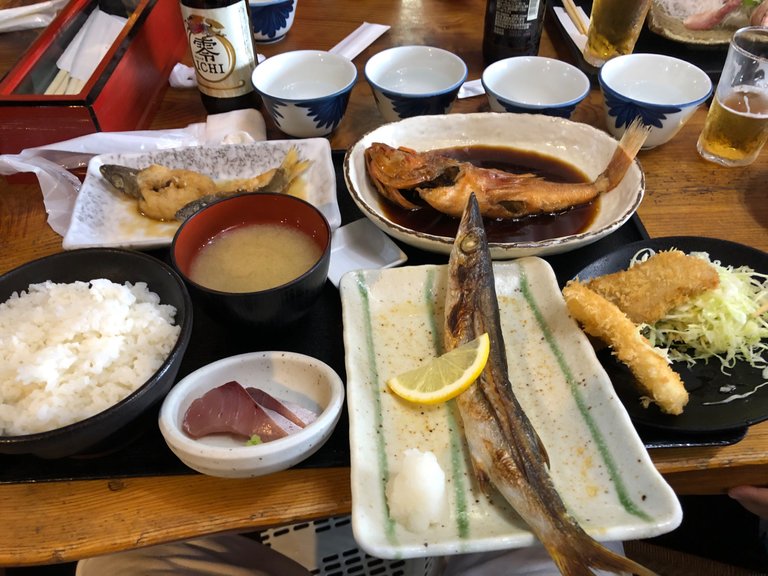 Across the road from the restaurant was a tsunami wall and behind it a rocky seaside. Only these big kids could handle climbing down there but of course the younger kids found their own path to the crabby waters.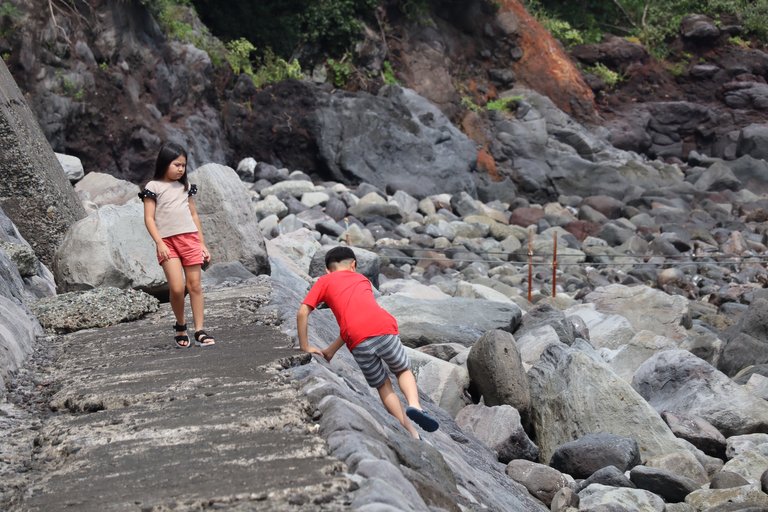 All in all it was a good trip, I hope to go back to the beach before August ends as this island boy needs the sand and sea. Below are a few other pics from the trip along with some descriptions.
A harbor by the seaside restaurant. Our cars were parked leaning to the right on a slope by the water.
---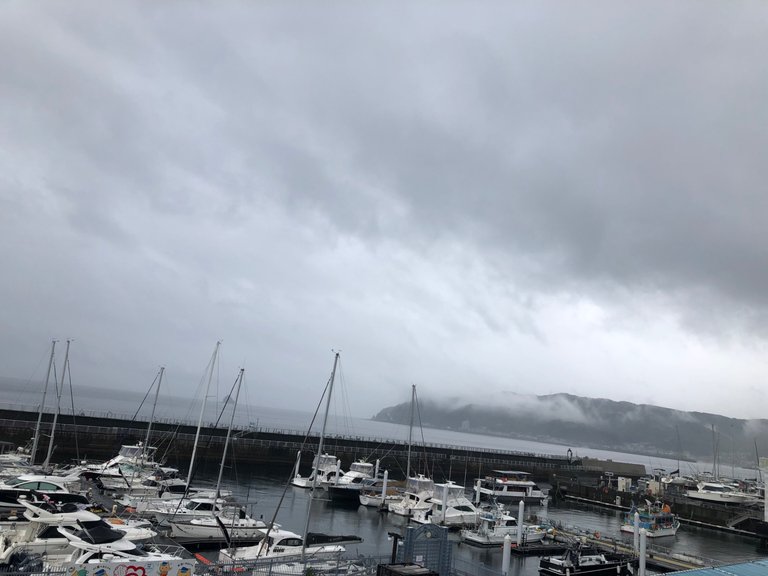 Typhoon clouds as we waited at the marina/shopping mall.
---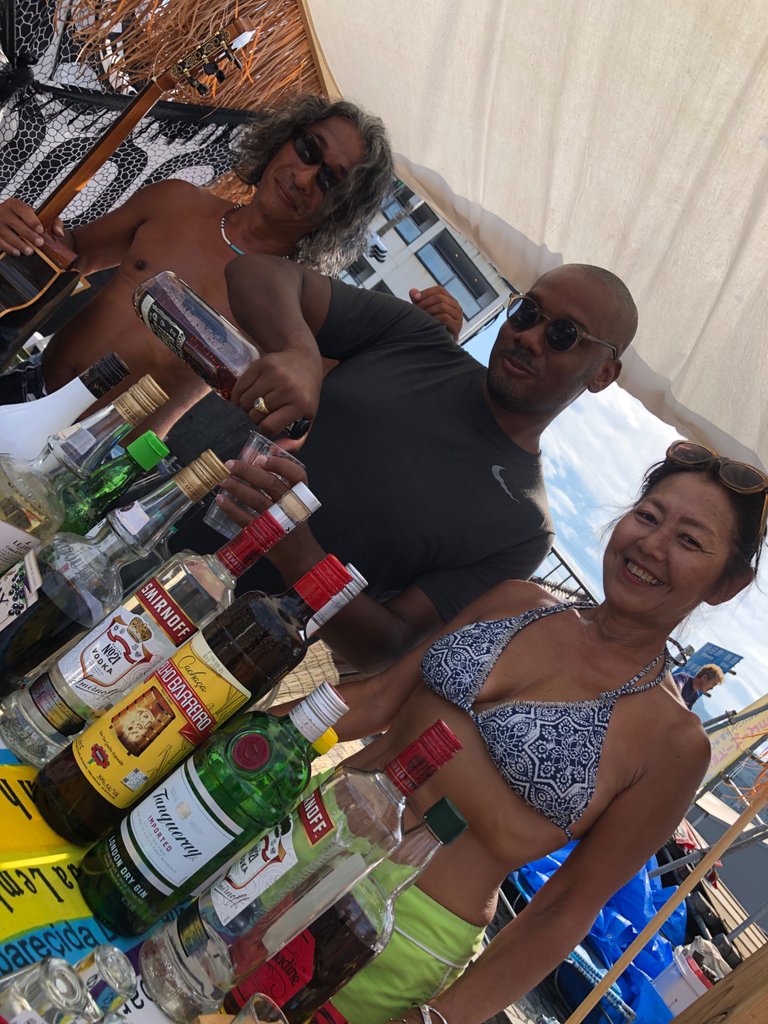 Beach bartenders and I posing for a pic. I am not actually pouring anything.
---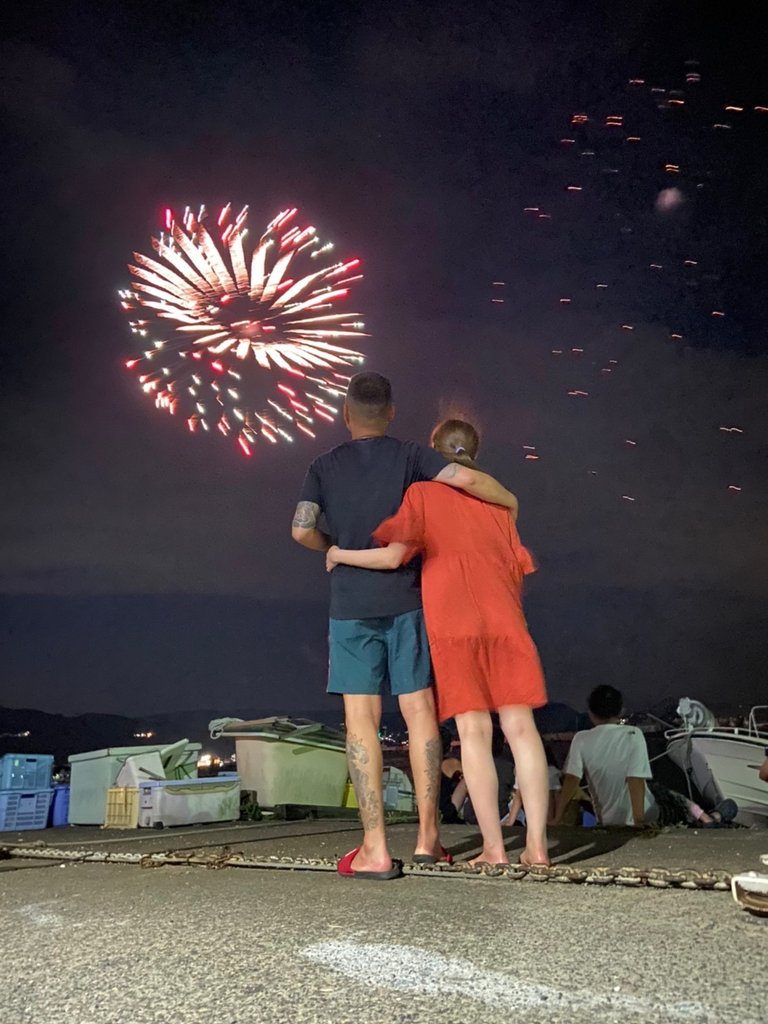 Luckily we got to see some fireworks by the seaside. It was a quick walk from our Airbnb.
---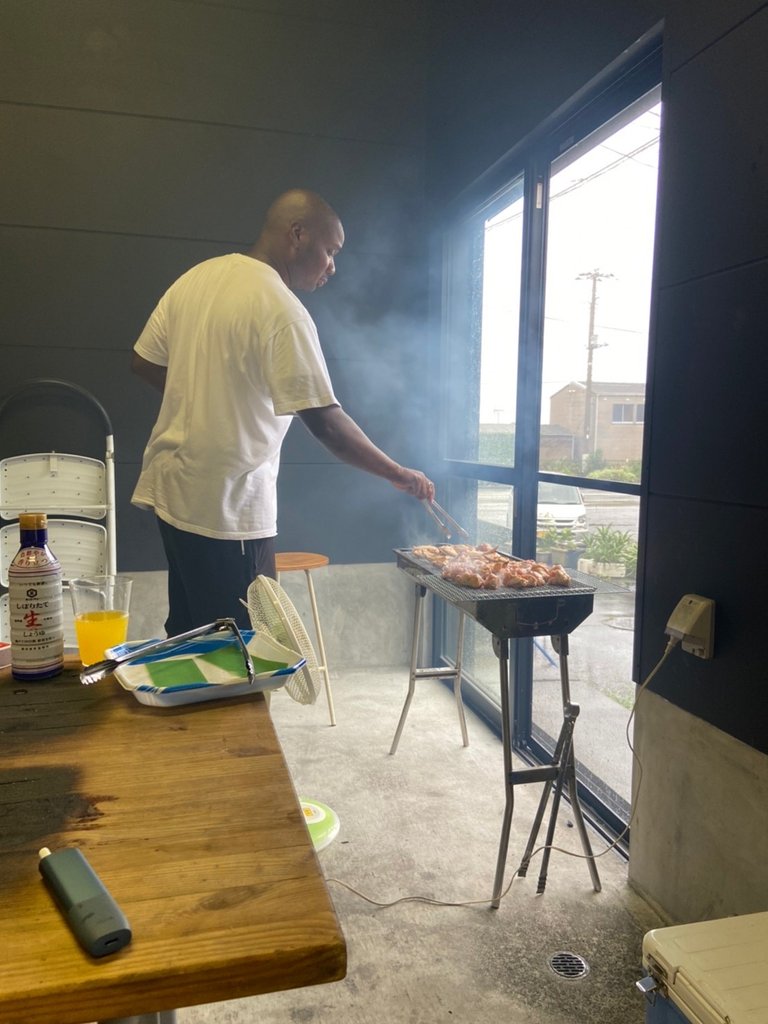 The Airbnb had an indoor space for BBqing. Very smart idea as it rains a lot here in the summer and it gives you something to do if it does.
---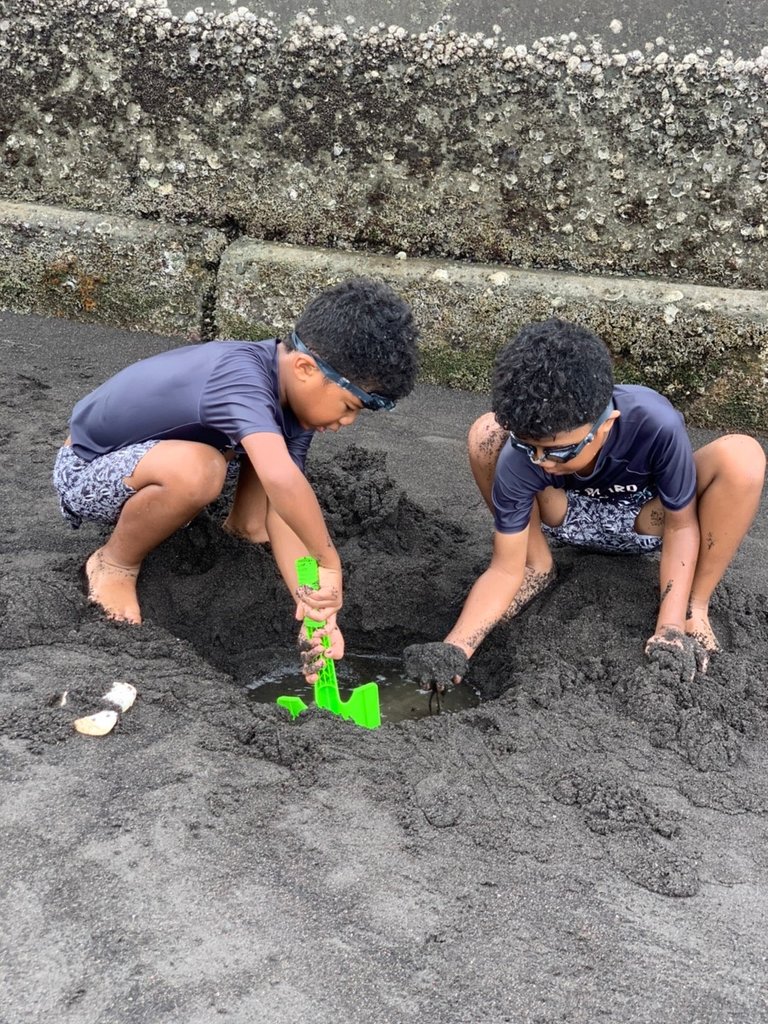 The boys, playing in the sand. They have really grown to love the beach.

---

Wifey and my youngest taking a stroll on the beach. Thanks for popping by. How is your summer going?

---

---

---


Check out my latest single "Hold On" ft Luca177.


(Unsupported https://open.spotify.com/embed/album/3WDyrZTEJHvQEjTtL0T4eJ?utm_source=generator)





Discord | Hive Community | Reggaejahm Interface | Twitter|
---
---