We Are All Farmers - #APART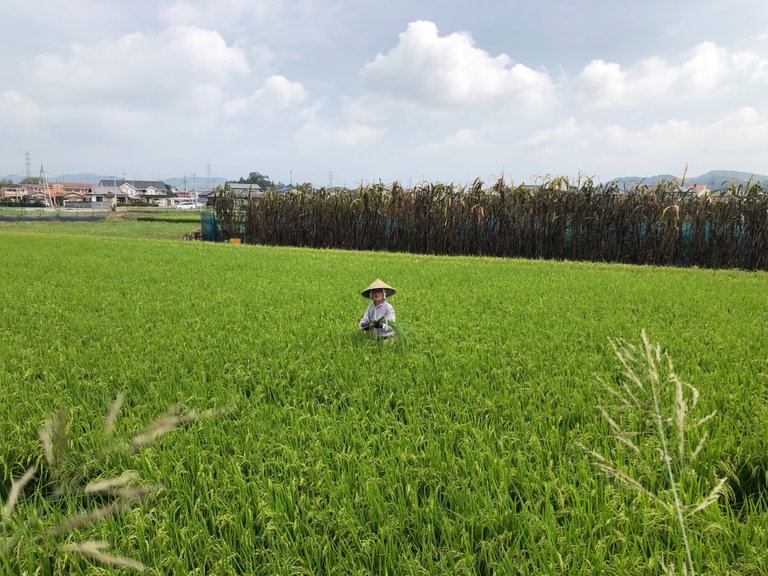 Blessed Tuesday. Last Sunday I went for a long run/walk to burn some calories from the lunch date the previous day. Along my path I came across a farmer wearing the old school style farmer hats you would see in Chinese Kong Fu movies 😂.
He saw me looking at him and so I asked if I could take his picture to which he said yes. It seems he was cutting some samples of his rice to test the quality. The following is the conversation that took place.

Conversation with a farmer

Me: Hey, can I take your pic?
_
Farmer: Sure. Where are you from?
_
M: I'm from Jamaica.
_
F: What are you doing here? I'm sure Jamaica is much nicer.
_
M: ummm, well basically work and family and it's kinda hard to travel now.
_
F: How long have you been here?
_
M: About 14 years.
_
F: Ah, you don't wanna go back. You should just visit then.
_
M: Ideally I'd like to live 6 months here and 6 months there.
_
F: You should visit Japan less, it gets too cold and too hot. I'd just come for the spring. By the way, what do you do?
_
M: I teach English and some things on the side.
_
F: You should be a YouTuber, I'm sure it makes more money than teaching.
_
M: Ummm, well I'll come back and interview you for my YouTube channel 😂
🏃‍♂️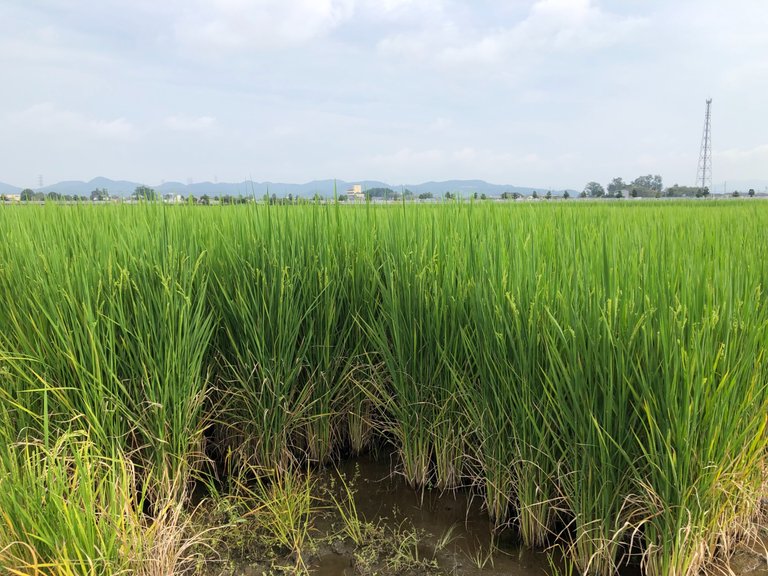 Thinking of this conversation now, and listening to this song by Rootz Underground's song Farmer, when you think of it, we are all farmers. We may plant different seeds and reap different crops but it is all the same game. Some plant actual food produce while others plant cryptocurrencies to do their "farming". The musician, the photography the employee, the entrepreneur, the YouTuber, they all do their own type of farming to reap their own harvest.
But one ting is for sure, farming in its purest form like this gentleman was doing in the photo, will last the test of time and allow you to be truly self sufficient.

Roots Underground - Farming
Songwriters: Andrew Thompson / Paul Smith / Leon Campbell / Robert Dixon / Colin Young / Stephen Newland / Charles Lazarus / Jeffrey Moss-solomon
Farming lyrics © Ultra Empire Music
-Album: Movement
-Released: 2008



Click the banner to learn more about #APART. It is quite a simple challenge. Post an original picture and link to a reggae song. The picture should have some connection to the Reggae song in someway, anyway. The only limit is your imagination.😉
---
Posted via ReggaeJahm | Reggae Culture Rewarded
---
---