"Thanks For Being A Great Neighbor"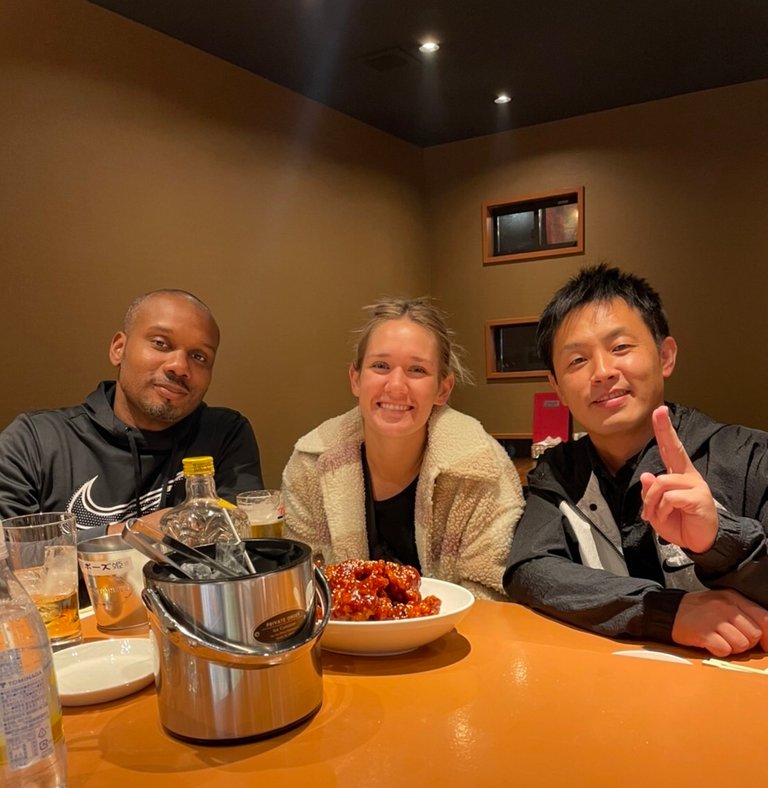 "Thanks for being a great neighbor" were the last words I heard when Stephanie ( my neighbor for the past 6 months from Australia left Japan to return home). Well those weren't the exact last words. She actually said "I left my dying plant" 🪴 but I heard, "I left a dime bag." 😂 I was actually looking for one but then I saw the plant and realized what she actually said.
Living in Japan I have gotten used to goodbyes from foreigners passing through the long dragon 🐉 shaped island. But I'm really gonna miss Stephanie. Not just because she's good looking, but she had a real charm to her. She knew what she wanted and didn't settle for less. She is also a fitness freak, something I am trying to get into. And the whip cream on the french toast, she is a lesbian so I got to ask her all those questions I never had the chance to ask other lady loving ladies.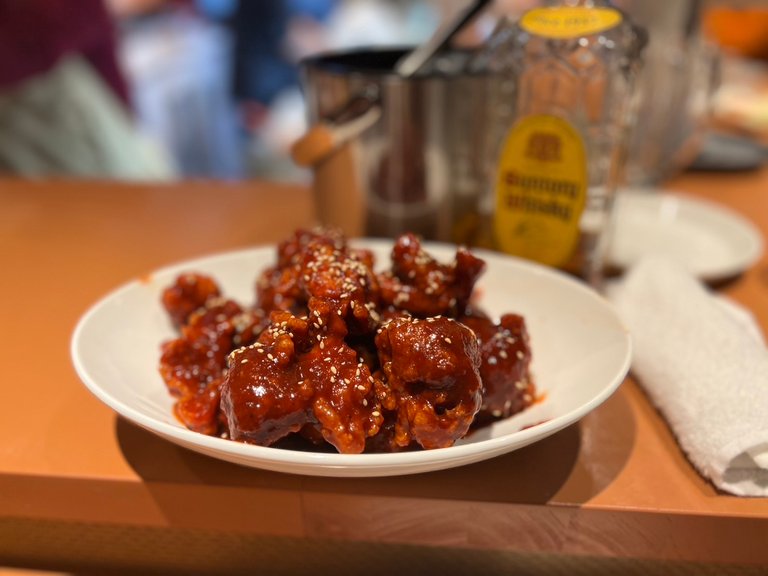 A few days before she left we went out to a Korean bar near our place. Now, I wasn't a big fan of Korean food until I came accros NyamNyum Chicken recently. I can't believe I hadn't heard of it before, it's fried chicken with spicy sweet Korean bbq sauce and it is a flavor you cannot forget. It's a bit pricey by Japan standards but well worth it. Now I can finally have an image of Korean food besides kimchi.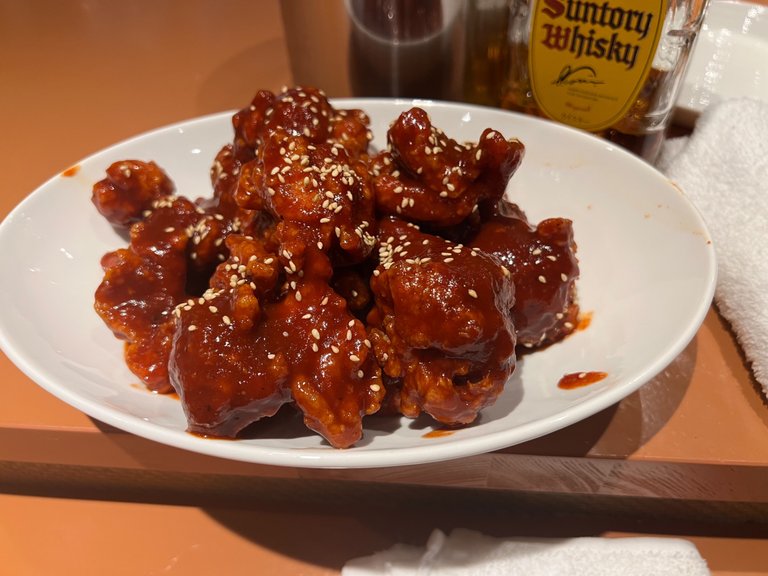 I thought of good present for Stephanie that could fit easily in her luggage 🧳 and I decided the best thing would be these Japanese good luck charms. The small blue one is said to push negative vibes away and bring the good vibes in. The larger wooden one is for making a wish come true by writing on the back of it and hanging it high in your house. The character on it is know as Daruma and is form the area.
Stephanie came to Japan to coach softball as she is a professional player and was the first to do so in this program the city is piloting. She worked at an all girls high school and taught a bit of English and then coached the girls in the evenings. She also played on club teams on the weekends. But like many foreigners here, she went through a stage of loneliness and being "lost in translation". I wish she would have stayed the full year as she was supposed to but I think she made the right choice to leave. She said there may be two girls coming on the program next time and more than likely they will live next to me.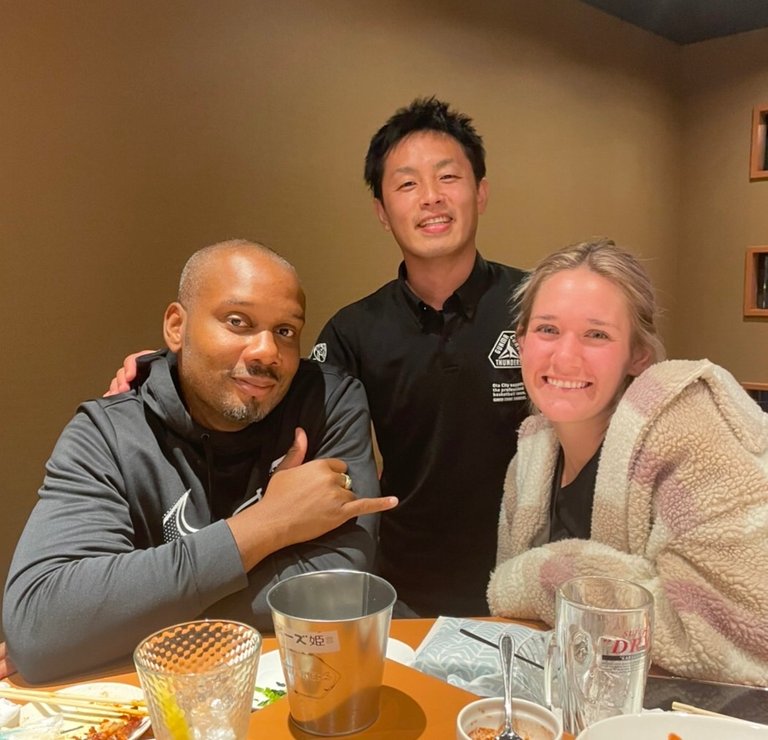 From right: Me, @naoki81 and Stephanie.
One thing I've realized with people that pass through my life that I made a good connection with is they always left me in a better state of mind, in Stephanie's case, she left me with a more fitness oriented mindset as she taught things like her running interval routine. Run 5 minutes, walk 2-3 and by seeing her actually running many times in the early morning sun. Now stuff like this is all over the net, but when you actually learn form someone it kinda sticks more. And another thing these people usually leave with me is an inspirational book. The day Stephanie was leaving, she finished reading "the Shoe Dog" and handed it to me as I asked if she needed help with her luggage. Being the strong independent woman she is, she refused, but I would not take no for an answer.
I'll miss Stephanie but at the same time, living in Japan I have gotten used to these kinda of goodbyes. And now I have a reason to want to visit Australia as I really had a kind of hatred for the country as they didn't grant me a visa for a trip I was suppose to take with some friends ( third world people problems) a few years ago.
Cheers to the contentions we make in the digital and physical and now, I look forward to reading this book I've been wanting to get my hands on.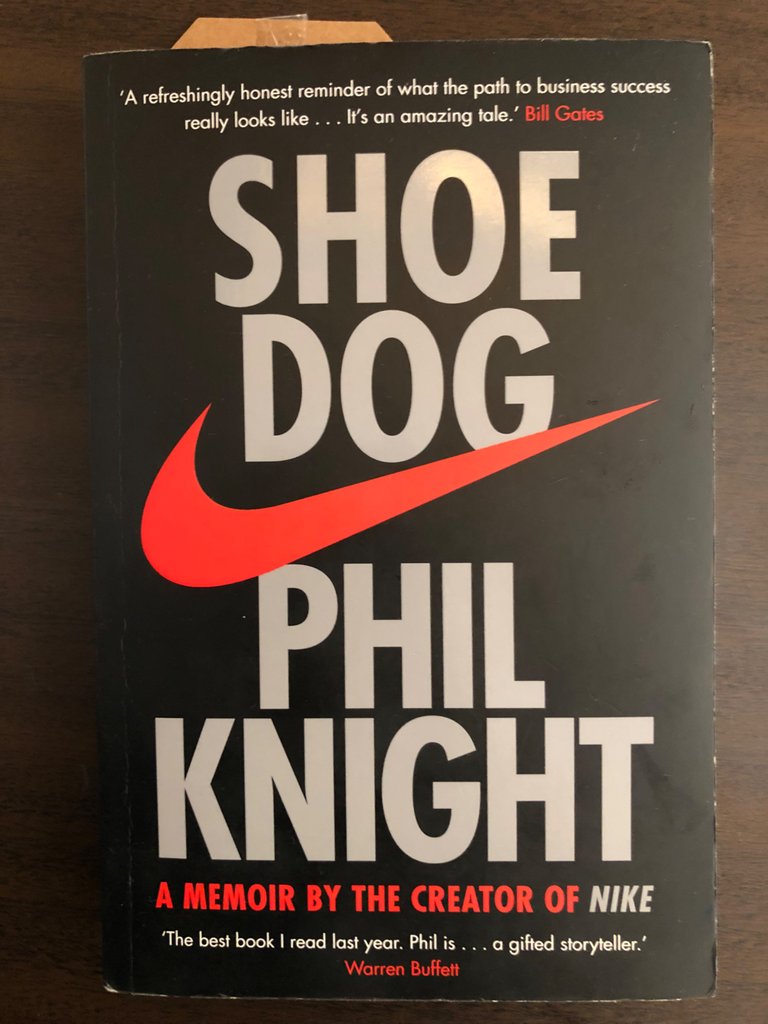 Wanna take part in #DashOutSunday? Read this post for details.

---
---