Tempura and Soba ( DashOut Sunday )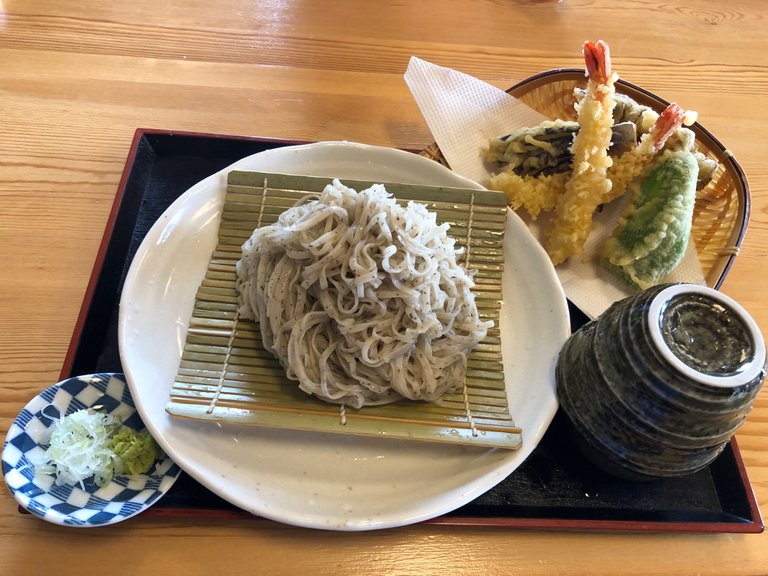 I must admit, I am not the biggest noodle fan but I do indulge when the family is craving it. On this day we went to a soba shop around the way. Soba noodles are made from buckwheat flour and water, at times a bit of whole-wheat to keep the noodles from deteriorating. They are usually served cold in the summer. A bowl of soup made mainly of sauce is used to dip the noodles before slurping it all up. The soy sauce is usually seasoned with onions and wasabi ( the small dish to the left).
Me being the tempura lover I ordered the tempura soba set which came with shrimps, green peppers and mushrooms deep fried in a batter. Interestingly, tempura actually originated from the Portuguese living in Nagasaki in the 16th century. The fritter making techniques caught the eyes of the Japanese and the rest is history.
Now, when you have kids, that are growing and you're kind of a fat fvck, when they ask for some of your food, you best give it to them. On this day they asked for all my shrimp, the tempura I love the most. But I gave them because:
1 . I am not growing anymore, but they are.
2 . I really don't need the calories.
3 . I ordered the most expensive meal out of our party of 7 and damn well knew I wasn't paying for it.
*So who paid for the meal? The mom in law. Something she does quite often. There is my wife behind her pretending trying to pay the bill like she's on a date 😄. It is a cultural thing in Japan, the elders, the parents and the seniors foot the bill if they can. It is a culture that makes sense now but as time goes by, we hope to return the favor in some way. But as I God always says, "graciously receive and graciously give".
Bless up and thanks for popping by.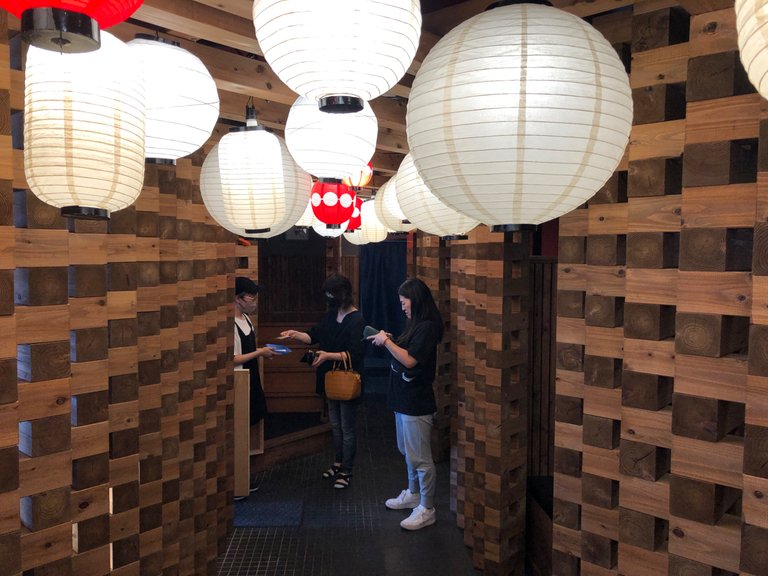 Here is a tune I was digging at the time of writing by Tommy Lee Sparta and Dig Dong titled - Guzu Bounce. I like the fact that Tommy Lee is getting his dance groove on. But of course he still keeps it G.


Wanna take part in #DashOutSunday? Read this post for details.

:
---
---