Soba & Tempura, Onsen Days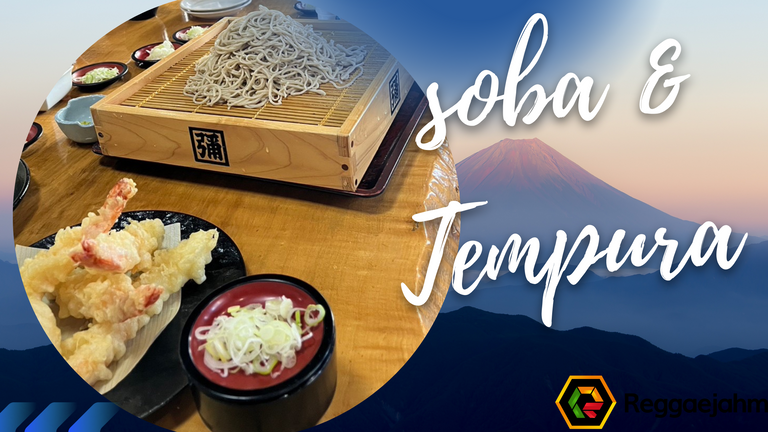 Another government subsidized trip to the onsen with friends. Go to travel, a promotional tool by the government of Japan to kick start the tourism sector, I believe, is in its final stages. Go to Travel is also being used as a tool to get people vaccinated. To get the discount, one has to have at least 3 shots or a PCR test within the last 24 hours. I did my PCR test the day before at a local pharmacy for free and the best part is, you do the test yourself. No one sticks that swab all the way up your nose, just you twirling it around and then putting it in some magic liquid and waiting 15 minutes for the result.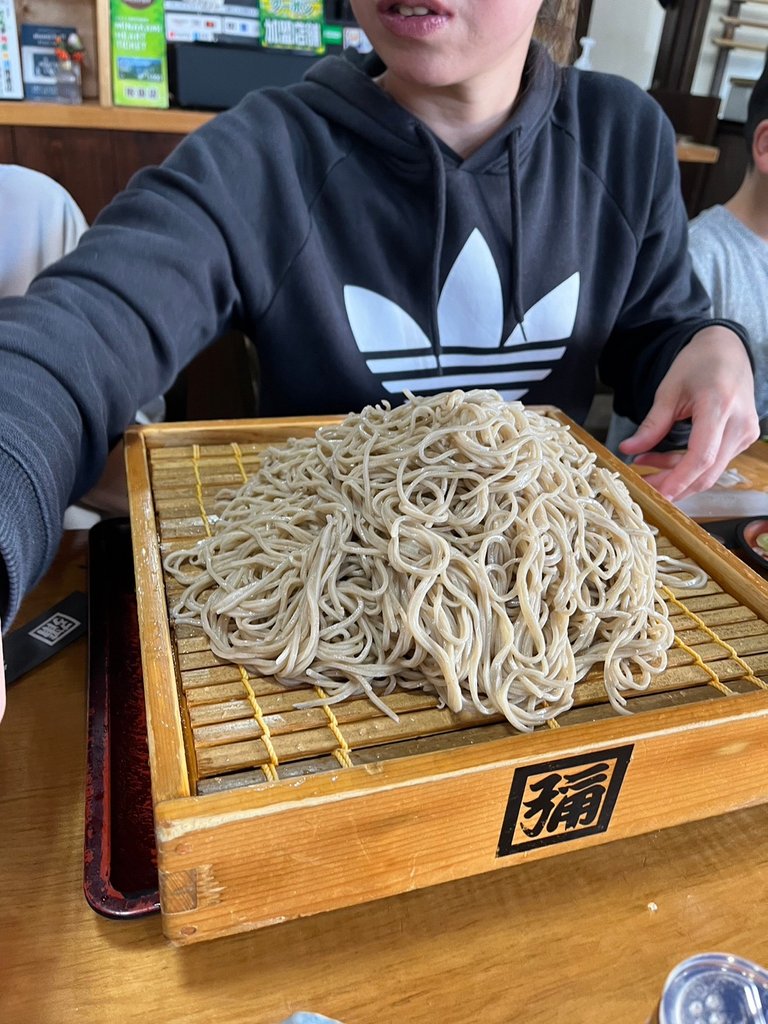 On the way to the Onsen hotel, we stopped off and bought Soba noodles and tempura. These two foods can usually be seen hanging out together even though they are so different. The restaurant seemed to be very popular and was crowded like a Jamaican street dance. They even had parking across the street. Of course they did not have one big table to fit our party of 18 but we are used to that and make it work.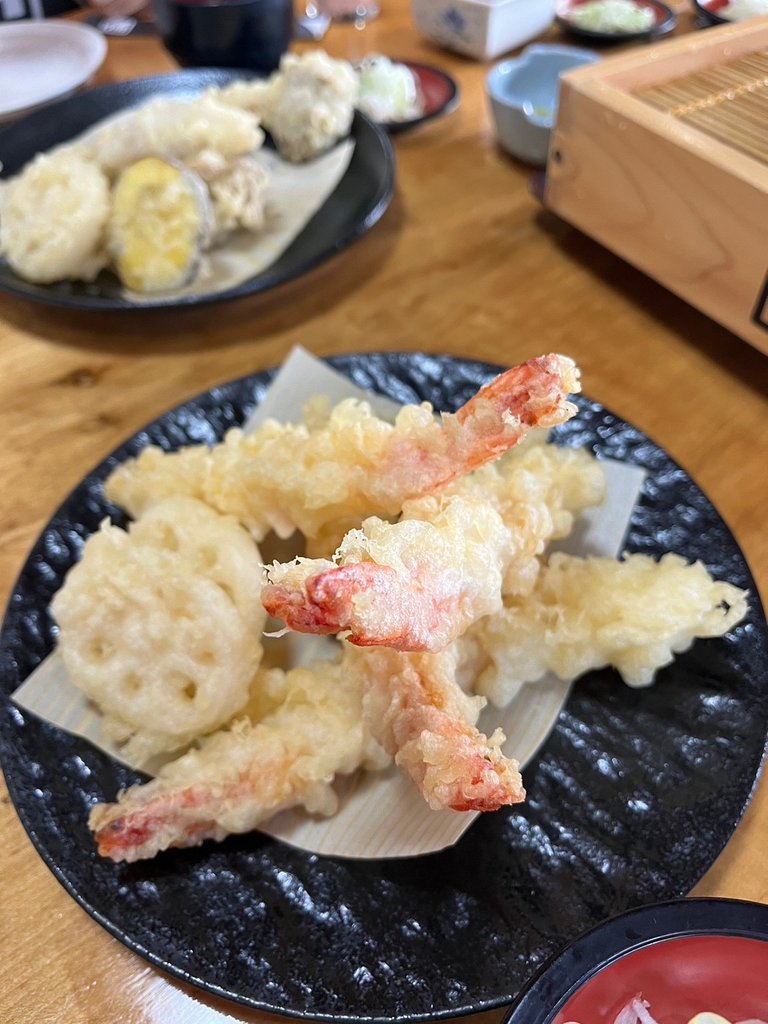 At times I wish I had more business minded people in this group of friends but the lot are mostly here to unwind and have a good time, no one wants to talk about business ideas and dreams. I have learnt to accept that and go with the flow. We can't be on all the time.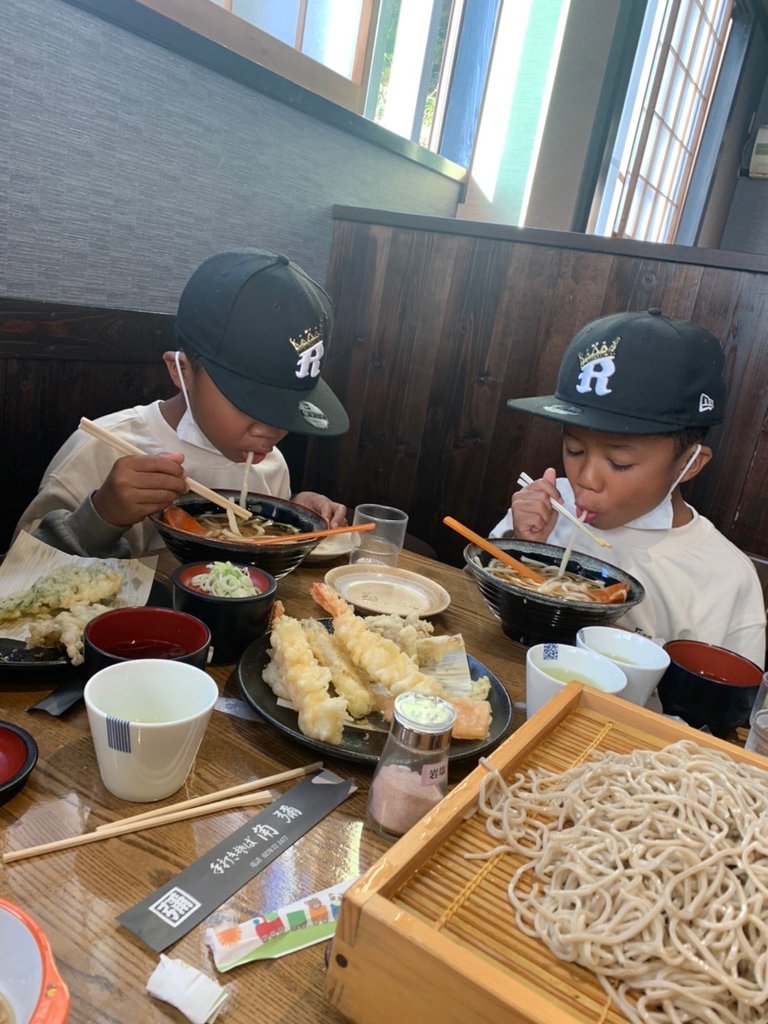 Once we arrived at the hotel there was a little wait in the lobby. I parked my autumn colored ass on a seat near the window overlooking an almost dried river. I like to meditate on scenes like this, but of course with all the kids around, I knew that wouldn't last long. This too I have learnt to accept. Like the river, I too must go with the flow, even when things seemed dried up.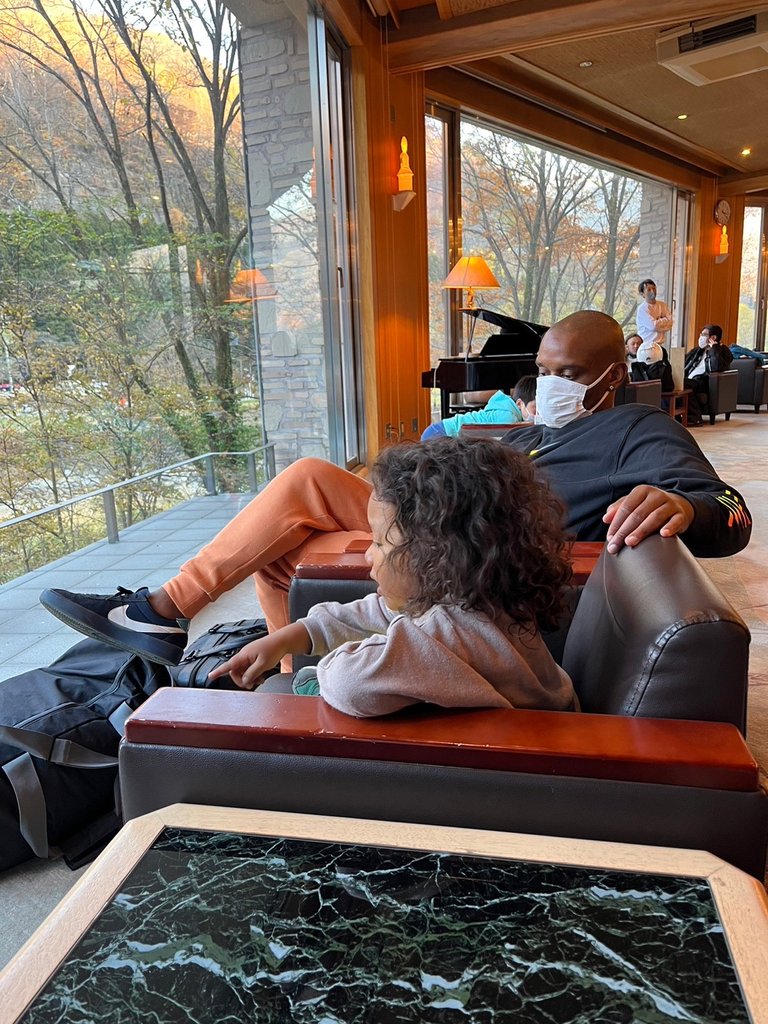 You know how I know I have been in Japan too long? I have actually gotten comfortable chilling in the public onsen. I used to carry that Jamaican mindset with me and only went to private onsens, usually accompanied by a female. The thought of bathing in a big hot onsen with a bunch of dudes just did not appeal to me. I didn't want these dudes looking at my manhood seeing if the legends of the black man are real and I did not want to see their manhoods either.
"Bad man nuh bade ( bath) with man" , is what that Dancehall microchip implanted in my brain from childhood used to say to me. But once I realized my kids are Japanese, they are going to the onsen, are you gonna let them go with friends all the time? Once I overcame that mindset and actually went to an onsen I realized no one gives fuck about your manhood…well only a few random old dudes but the majority don't even know or care you are there. It is a zen space to relax with the heat of volcanic water from the depths of the earth. Ego has no place here. My youngest though, he has ways to go. As I opened the onsen door, the steam from the volcanic waters scared him so bad, you would think there was a dragon breathing the steam from its nostrils in there. He cried and asked for mommy.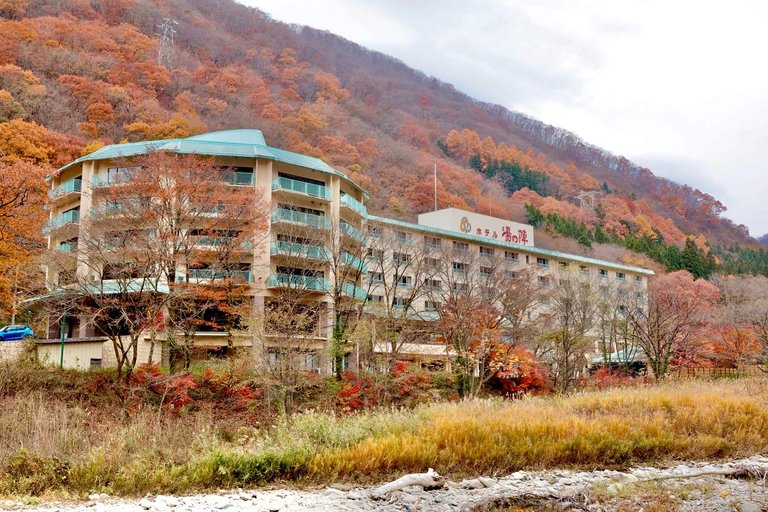 My twins had a blast at the onsen and soaked up the volcanic heat numerous times. The other set of twins in the picture above did the same. The all you can eat buffet at breakfast and dinner were OK as usual. What I admired was how I could see the growth in the kids and how they handled their trays compared to last time. Of course we had to help them now and then to pour soup or scoop out rice, but no trays dropped to their death. I entered the onsen twice and really enjoyed the outdoor section. In the depths of winter this is where I'd like to take all my baths. The outdoor onsens are very scenic with natural rocks in the bath and trees looking down at you.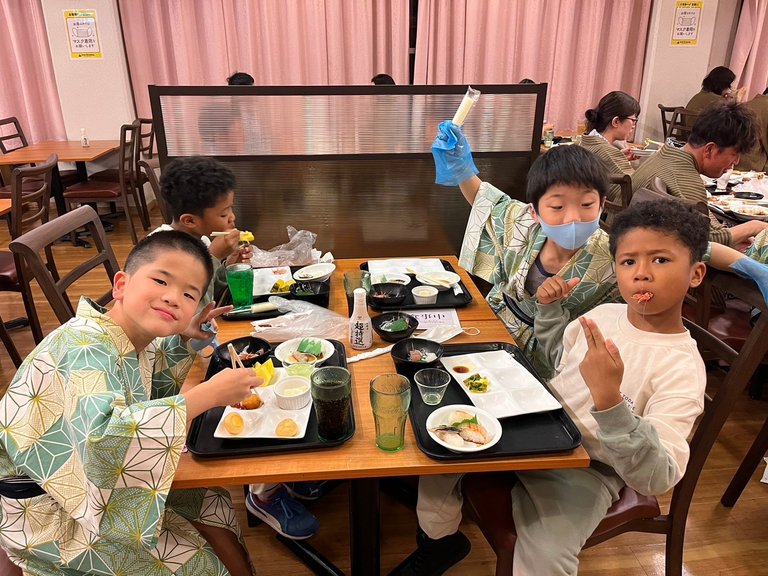 On the way back we stopped at a shopping spot called a "Michi no Eki" ( roadside station ). These can be found all over Japan, they usually make great spots to rest, eat some local foods and buy local products to feed into the gift giving culture called "Omiyage". The kids had a blast playing tag here and eating up different foods. The appetite of my kids has certainly grown, I only pray my pockets can keep up. It must and it will. Until next time, more blessings to you dear readers.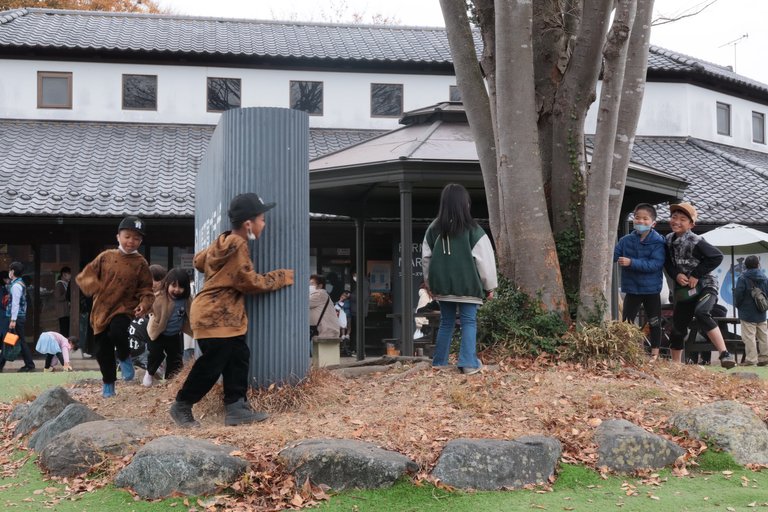 Wanna take part in #DashOutSunday? Read this post for details.






---
---