Red Autumn 🍂 Sunset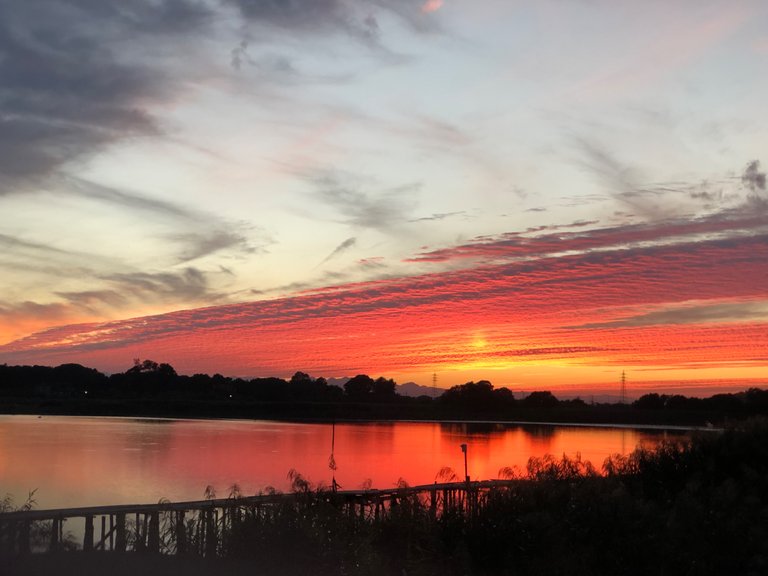 Today after work I decided to get a run walk in to balance off the calorie intake from over the weekend… well at least to make me feel better about myself. While on the trod I spotted some photographers eagerly watching two birds in the lake, they were Japanese red crown crains. Not a common sight around these parts. I figured they flew in for the season. I'll be back to try and capture some pictures of that rare sight.
It was once I finished my trod I saw other photographers gawking over the scene in the sky. As my back was turned in the opposite direction I didn't realize the scene that caught so much attention. But then I turned around to behold this red autumn sunset with a brush of clouds. It's moments like these I wish I brought my camera 📸 but luckily I had the back up camera in my pocket aka the smartphone.
This time of year with the change in temperature tends to bring some awesome art in the sky I've realized and this lake is the perfect sunset spot. It seems many were expecting a spectacular sunset here as some seemed to be waiting around with coffee in in hand. I'll pass by this spot over the coming days to see what's really good! I hope you enjoyed the views.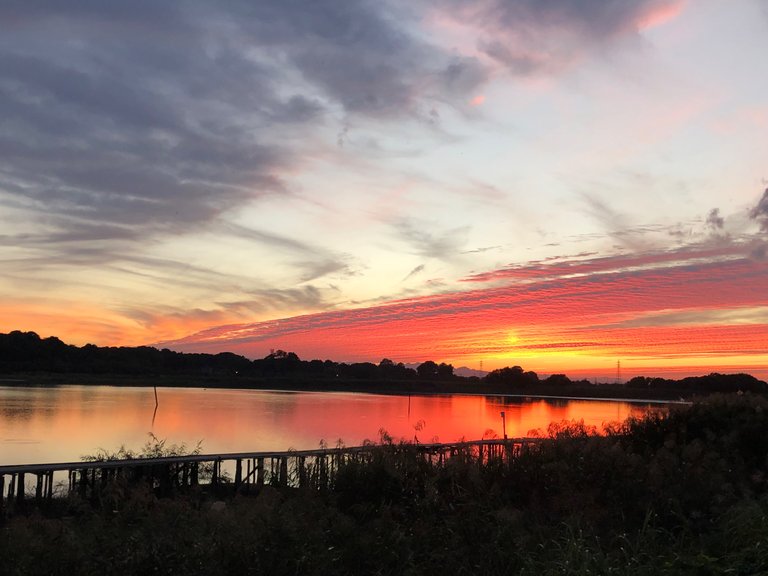 ---
---